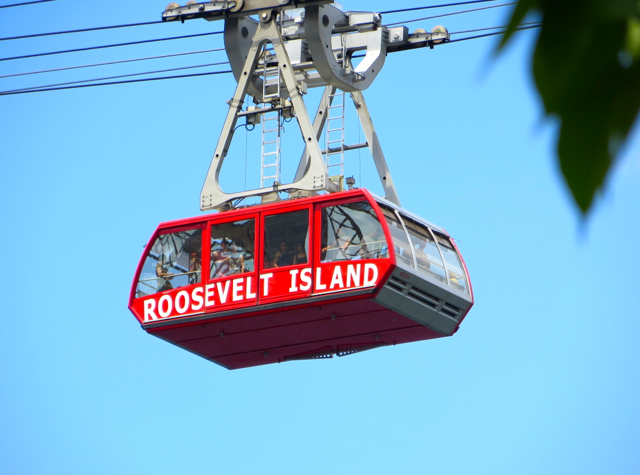 This Roosevelt Island Tram and Franklin D Roosevelt Four Freedoms Park post
is one of our many reviewed things to do in NYC.
Visiting New York? See all of our posts tagged
NYC
.
The Roosevelt Island Aerial Tram is hard to miss, if you're in East Midtown with a view of the East River and 59th Street Bridge: it's bright red and floats right by the bridge, to the Roosevelt Island station. After about the 100th time of the munchkin begging us to take him on it, we found ourselves trekking to the 59th Street Station at 2nd Avenue. We packed our own homemade picnic, but there's a Whole Foods Market on 57th Street between 2nd and 3rd Avenues that's convenient for picking up food and drinks.
Conveniently, the Roosevelt Island Tram takes MTA metrocards, so we simply swiped our card and entered the waiting area. Since it was around 11am on a weekend and we'd just missed a tram car, we waited close to 15 minutes, but during rush hour (7am-10am and 3-8pm) the tram cars come every 7-8 minutes.
It was a hot day, and so it was quite crowded and warm in the tram car, but that didn't stop us from enjoying the view: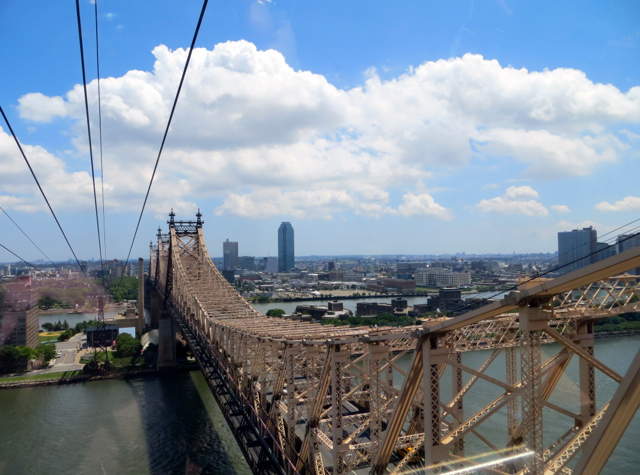 It's a short trip, just about 5 minutes, and all too soon we were descending quite quickly toward the Roosevelt Island Station: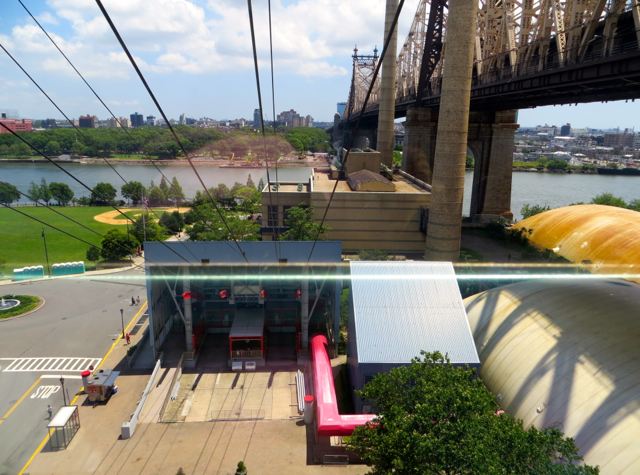 We didn't have any specific plans for Roosevelt Island other than having our picnic lunch and walking around, so we walked a few steps to the waterfront, found a shady bench, and had our lunch. If you have kids and if they're anything like my son, you know that somehow food is more or less instantly converted to energy, so the munchkin was practically off and running before we could even pack up our picnic things. The shaded, tree lined walk was a welcome respite on a hot day.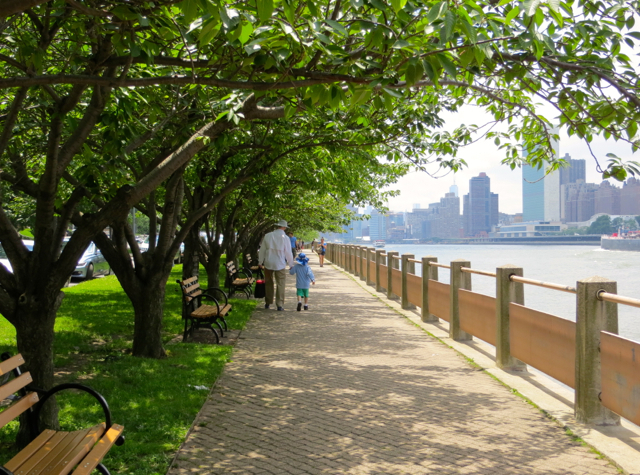 Before long we reached the path to the Franklin D. Roosevelt Four Freedoms Park. Plenty of room for both bicyclists and walkers: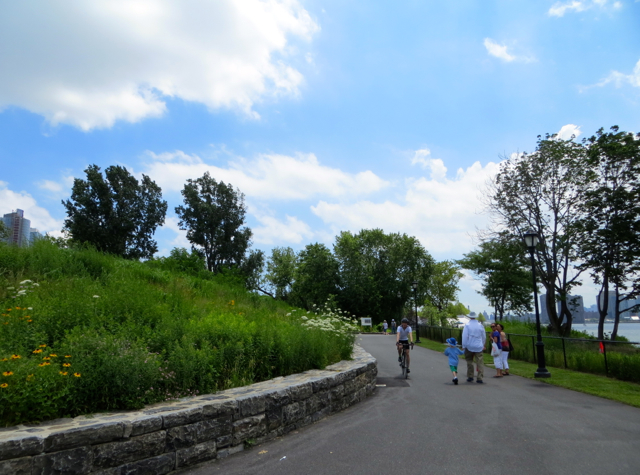 On the way to the Four Freedoms Park we passed the ruins of a Smallpox Hospital. It was designed by James Renwick, Jr., and opened in 1856, but closed in the 1950s and fell into disrepair. It's listed in the National Register of Historic Places, designated as a New York City Landmark, and is in the process of being stabilized, before being opened for public visits. But for now, you'll have to content yourself with glimpses of the Neo-Gothic ruins from outside the gates.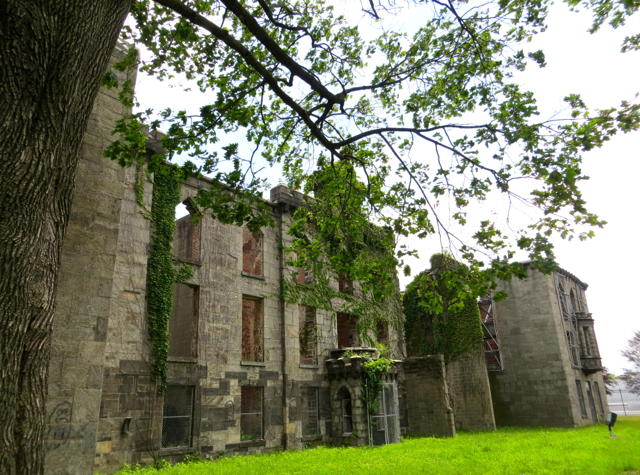 We came to the Four Freedoms Park, which is stark and white, quite a contrast to the overgrown Smallpox Hospital ruins. We walked on the right hand side of it to enjoy views of the Manhattan skyline, including the Chrysler Building.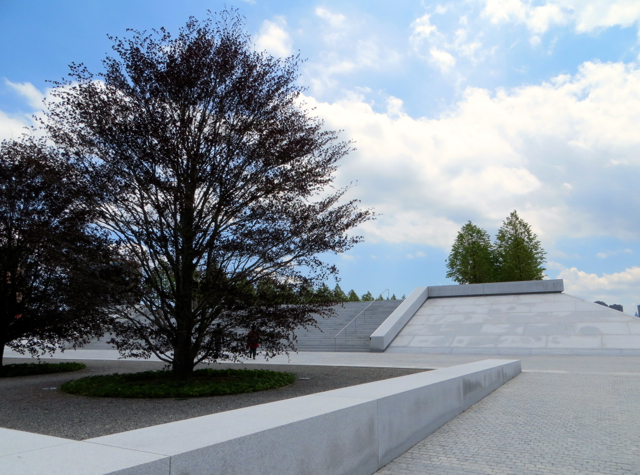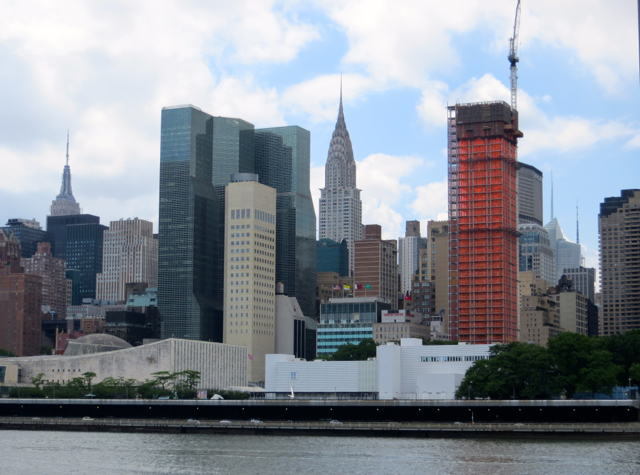 There's a simple but lovely tree lined path leading up to the Franklin D. Roosevelt memorial: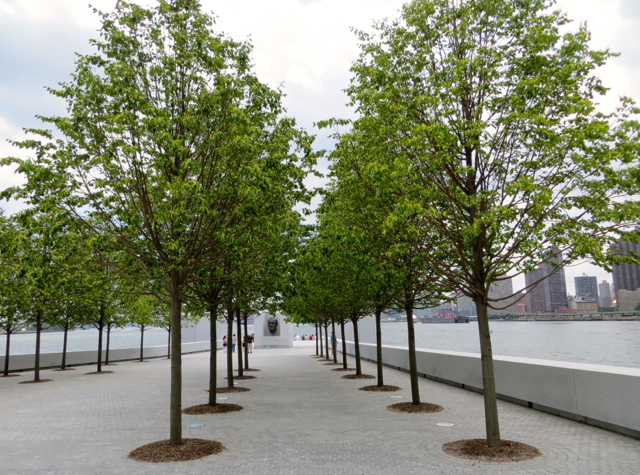 On the other side of Roosevelt's statue is the four freedoms text that gives the park its name. Now, if only these ideals could be lived up to.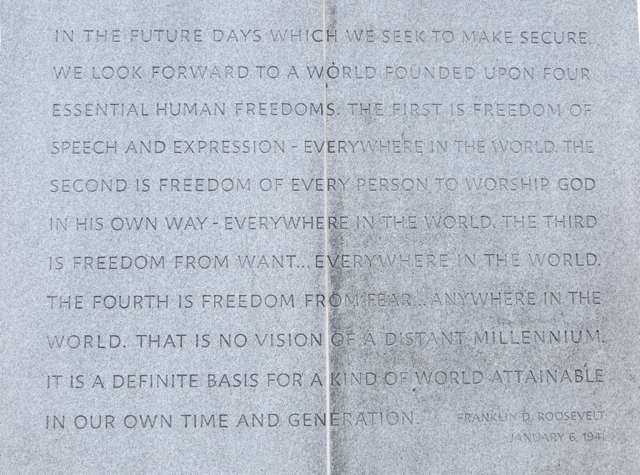 We spent some time sitting at the very tip, enjoying the view.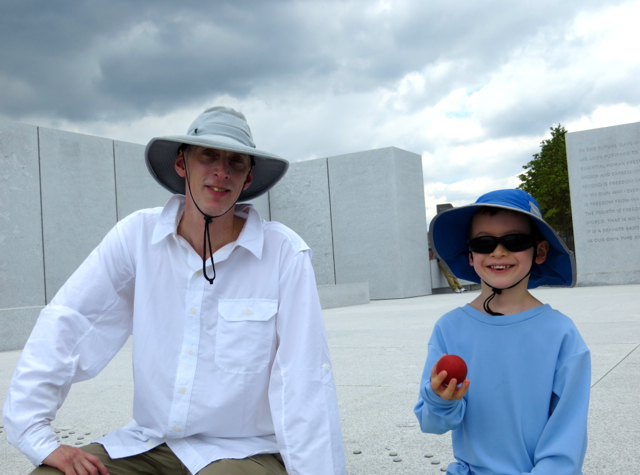 Eventually we retraced our steps to the grassy area between the memorial and the hospital ruins, to play some frisbee.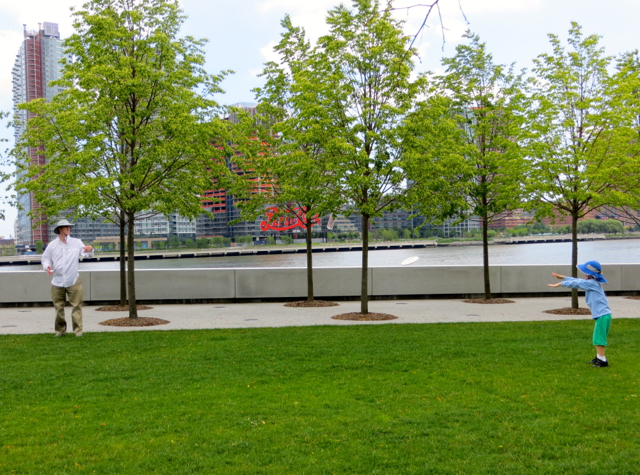 Somewhat incongruously, in the background, on the Queens side, is an old Pepsi Cola sign: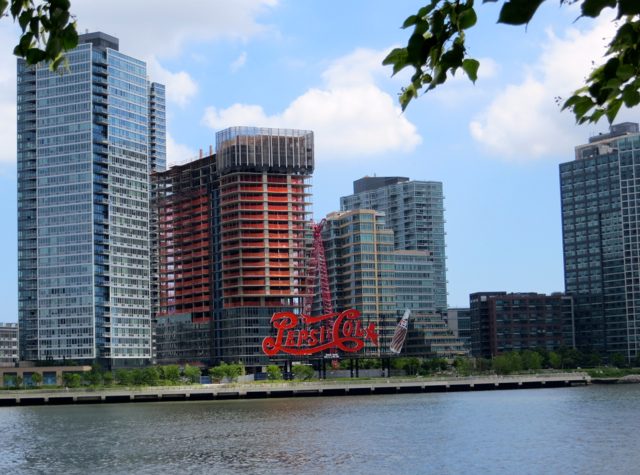 Tired, we wandered back to the Roosevelt Island tram station to make our way back home, taking in the bright, colorful wildflowers bordering the paths.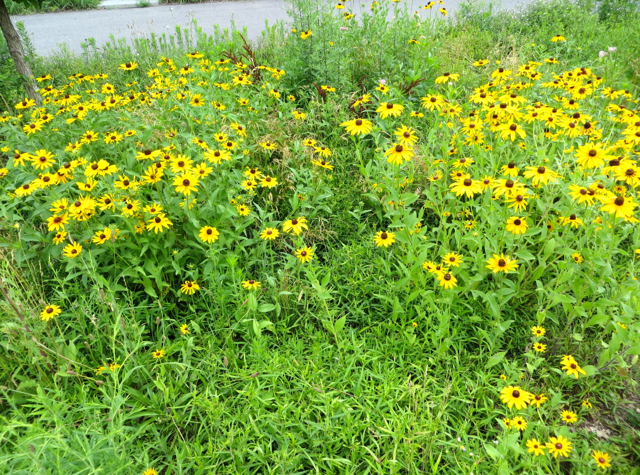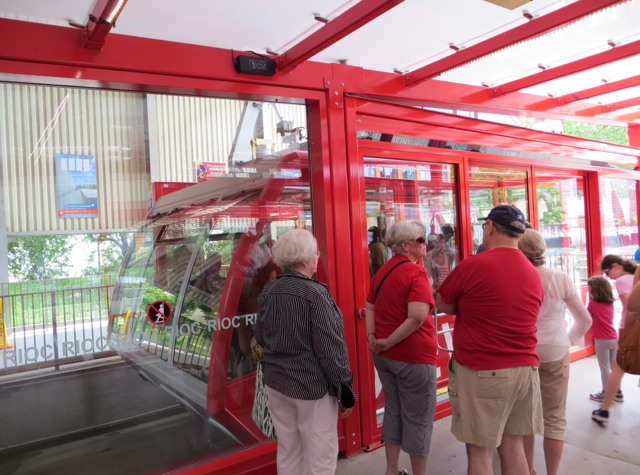 The Verdict: If you have any aerial tram or funicular fans in your family, it's worth a trip on the Roosevelt Island Tram, even if you don't have a lot of time to spend on Roosevelt Island. But if you do have time, a picnic, walk along the riverfront, and visit to the Four Freedoms Park and Franklin D. Roosevelt make a nice mini day trip from Manhattan.
Have you taken the Roosevelt Island Tram to Roosevelt Island and Four Freedoms Park?
Related Posts