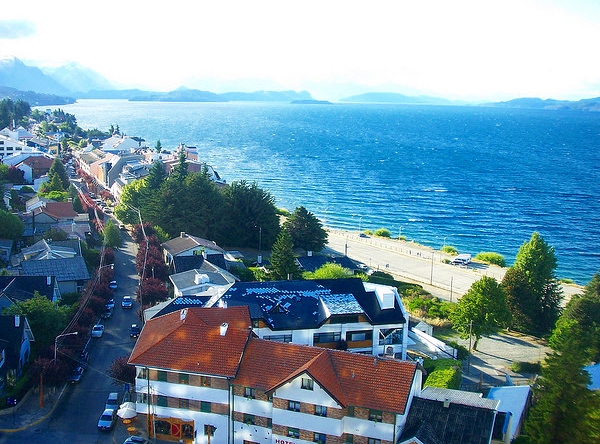 Why Go
Swiss chalets, incredible skiing, and delicious chocolate. Travelers looking for a romantic getaway might be tempted by all three of these things, and quickly assume that any spot offering them must be tucked into the Alps somewhere. The big surprise is that all of these things can be had not in Europe, but a day's drive from the southernmost tip of Argentina, in the heart of Argentine ski country.
Once a sleepy mountain town, Bariloche has been booming in recent years, as world-class skiers from around the world come to hit the slopes and take in stunning views from some of the surrounding mountains and their most popular runs. And while curling up by a fireplace and indulging in fondue are some of the better cold-weather options, Bariloche is just as charming during the summer months, when entire mountain fields light up with wildflowers and the numerous lakes in the region become a hotbed of swimming, scuba diving, and boating. Depending on when one plans a vacation, it's possible to pick berries, go sledding, or try one's hand at trekking. And despite the fact that there are more visitors than ever before, Bariloche rarely feels crowded, and the lack of light pollution and crisp, clear air make for some of the best nights ever, year-round. In other words, it's an ideal retreat from the hectic pace of Buenos Aires, and one of the most exciting vacation spots in Patagonia.
Insider Tips
For those travelers on a budget, ViaBariloche (http://www.viabariloche.com.ar) is an excellent way to arrive. Comfortable and spacious seats that recline 180 degrees are available, and free meals (including whiskey and champagne) are all a part of the experience. However, those who are pressed for time might find the 22 hour bus ride less than savory, though it does mean a chance to see some great scenery along the way.
National flights from Buenos Aires to Bariloche's airport depart from the national airport Jorge Newbury, located in Palermo. It's important to mention that to a cab driver, otherwise they will assume that you are going to the international airport, which is on the opposite end of the city.
This is the land of chocolate, and everyone has an opinion on who the best in town happens to be. For an adorable Russian theme and mouthwatering display cases, hitting up Mamushka is a must. My personal pick is the tinier but far more delicious La Mexicana (Mitre 288) a few blocks down, whose high-quality chocolates are simply unbeatable.
While renting a car might not seem important, the bus that goes from the town center to the main attractions on the outskirts can sometimes get packed, and the schedule might not be helpful for those staying a ways out of the center but who want to go into town for dinner. Rentals can be set up at the airport or at the bus station, though booking ahead online during the rush season is highly recommended.
Remember to pack for chilly weather, no matter the season. Especially those more adventurous romantic couples, who could find themselves hiking on a spring or summer day, only to see a cloud cover and sudden thunderstorm drop the temperature abruptly. And always stick to the trails, wear comfortable shoes, and have a non-cotton outer layer when exploring nature, as doing this will keep you dry, safe, and happy.
Don't forget that the seasons change down in the southern hemisphere, which can be a huge asset for travelers coming from the north. Sick of the sweltering heat of June and July? Snow will be on the ground and skiing at its best. Likewise, those who cannot stand another winter blizzard in December and January can come enjoy mountain breezes and delightful sunshine-filled days.
If you're going to El Bolsón or driving around to explore the Lakes District, don't be surprised if you see hitchhikers. It's still a common way to get around the small towns, and while you definitely don't have to pick anyone up, it's just a part of local culture.
Where to Stay
Bariloche's options range from affordable but not-so-romantic shared rooms in hostels to some of the most opulent resort offerings in the whole country. Here are our two favorite picks.
For an all-inclusive heavenly retreat, Llao Llao is the name on everyone's lips. This five-star hotel boasts some of the best views of the mountains and of the lakes and is known for its stunningly opulent $2,500 a-night (in high season) suite. Couples on more of a budget will find spacious and well-equipped rooms for around $200-$300, which include what might be the most comfortable beds to ever exist. A state-of-the-art health club, concierge available for all arrangements, and an acclaimed restaurant on the grounds, Llao Llao is a great pick for those who want everything close by while enjoying the seclusion of being a couple of kilometers outside of town.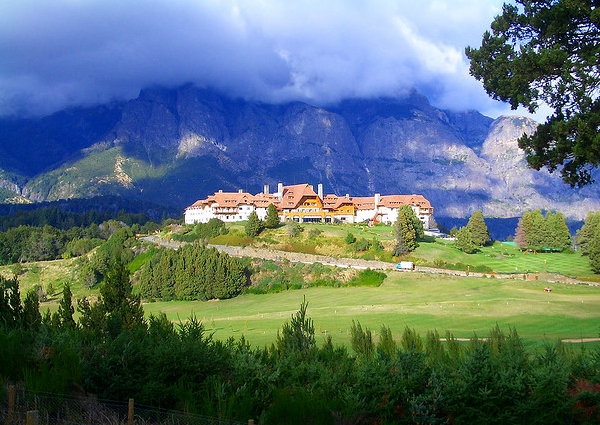 Two and a half kilometers outside of the city center, Villa Huinid is the perfect pick for couples who want their very own cabin experience. Tucked into a thick forest with its own walking trail, the hotel's 12 cabins boast stone fireplaces, decks with their own barbecue setups, and a delightful upmarket take on country cabin style, with plenty of cypress for the structures themselves, as well as the furniture. Unwind in the spa, grab a meal in the restaurant, and even take a break to check your email: it's comfort and elegance along with super-efficiency. There is also a main lodge, but the real pick here are the more independent and secluded digs.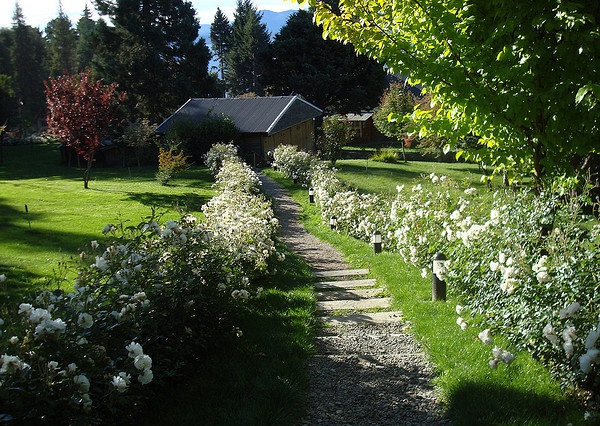 Where to Eat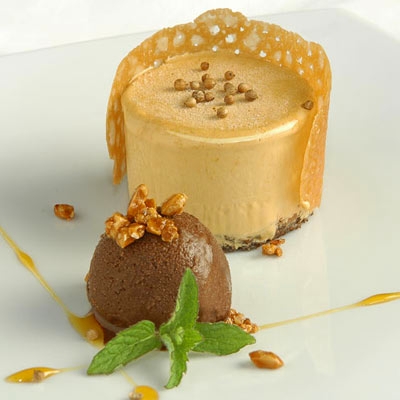 For a delicious and indulgent experience, the 30-minute drive to Cassis is a must for foodie couples. A husband-and-wife chef team serve up splendidly plated dishes that draw on the local flavors, which means diners are likely to see black-currant sauce atop their venison or wild boar. Everything on the menu is delicious, and the beautiful views of Lago Gutiérrez are just icing on the cake. Be aware that reservations are essential and credit cards are not accepted, since hitting up the ATM before heading over is an important way to enjoy the meal without a sense of panic when the bill comes!
It might not be the most romantic meal around, but couples who want a cozy Mexican restaurant will be shocked at how great the offerings are at Dias de Zapata. Portions are huge, the cuisine is authentic, and the space itself is worth a visit. Dinner and lunch are both served in the restaurant, which is a small house off the main drag. Friday nights mean 5 peso margaritas, which might not be something you were expecting to find anywhere between Buenos Aires and Antarctica.
After a romantic day or dinner, hitting up Helados Jauja is an essential part of any Bariloche experience. Whether it's a freezing winter day or the middle of summer, the line is usually out the door, because to locals, it's widely acknowledged as the world's best ice cream. This is the original shop, and a perfect place to try unique flavors like sheep's milk ice cream with local berries, or have the incredible cinnamon kind, which is a house favorite and an unforgettable treat.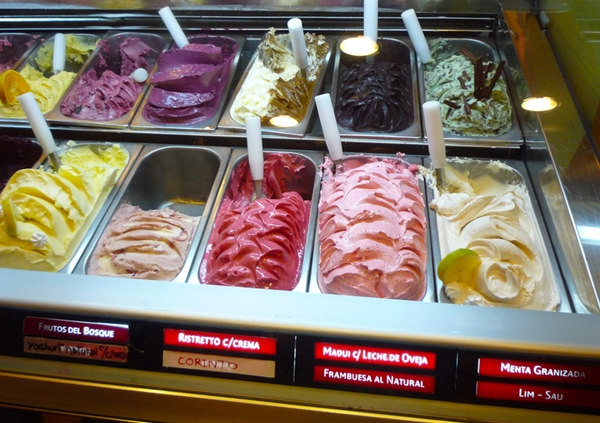 What to See and Do
Located on Avenida de los Pioneros, Teleferico Cerro Otto offers some of the best views in town for those who don't feel like hiking up a mountain. For 50 pesos each, travelers can enjoy themselves in a Swiss-made enclosed chairlift, which might not be the best idea for those terrified of heights, but which will be a thrill for everyone else. During the summer months, the top of the mountain offers great and easy trails for hiking through fields of wildflowers and into fragrant and shady pine forests, while winter brings snow-capped mountains and whole new view of the area. Aside from being able to see the city below and the surrounding lakes, taking the Teleferico Cerro Otto is also a chance to spot Tronador, the volcano. The center at the top of the mountain has St. Bernard pups with barrels ready for photo ops, as well as a view scenic viewpoint areas and a cafe.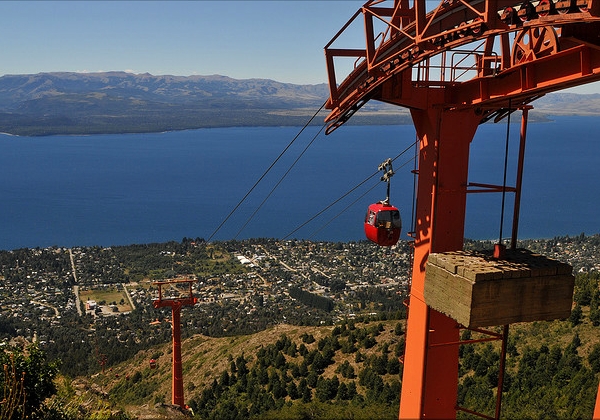 For those who want an exciting and homey atmosphere to meet locals and internationals, heading out of town a few kilometers past Teleferico Cerro Otto will lead to Berlina, a pizza house and microbrewery. It's a comfortable, calming space with plenty of natural wood and tons of great beers on tap. Since Bariloche is in the heart of Argentine hops country, you'll be able to relax while drinking some of the finest microbrews that the country has to offer, and maybe even get a chance to share a pint with the owner, whose stories of world travel are engaging and highly enjoying.
Of course, those who are arriving during the winter months simply must try their hand at skiing or snowboarding. The best runs can be found at Cerro Catedral Ski Resort, where there are more than enough restaurants and cabins to take advantage of, but it might be more fun to hit the slopes during the day and retire to a less hectic cabin somewhere slightly more romantic at night. Whether you're just starting out or accustomed to tackling difficult runs, there will be the perfect slope with stunning powder waiting. And even the less athletic romantics won't want to miss the views, which sometimes are only possible from the slopes!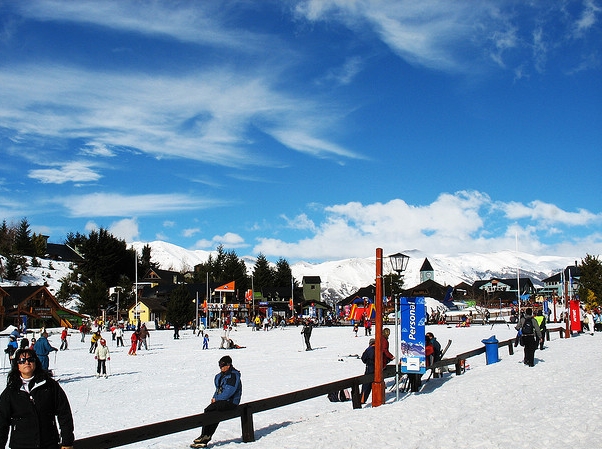 Those who have rented cars need to escape to El Bolsón for a day, preferably a day when their famous open-air market is taking place. Here, you can grab everything from artisanal cheese to fresh-picked raspberries, depending on the season, and everything is at incredibly low prices. There are often tables with candles, knitted goods, and musical instruments, in addition to the food items, and the whole community tends to come out and hang around. El Bolsón is also worth visiting just for the drive there, which will lead travelers through some unforgettable mountain terrain for an hour and a half. Just don't steer and take pictures at the same time!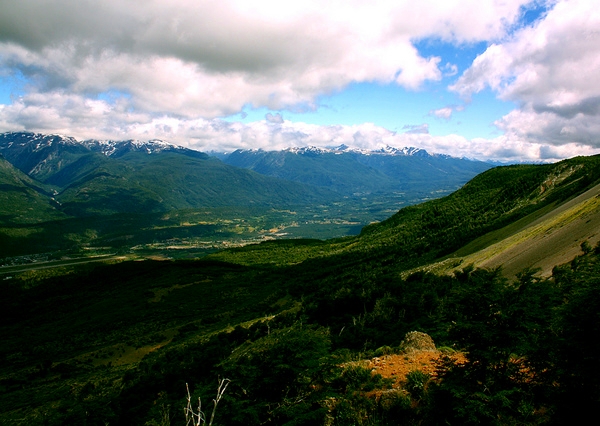 If you enjoyed this, please follow TravelSort on Twitter, like us on Facebook or become a Member to be alerted to new posts.
Photos: luizfilipe, monikli, Patricil, T. Chen, JavierVazquez, ChuKi, Alex Dodd, Cassis Restaurant