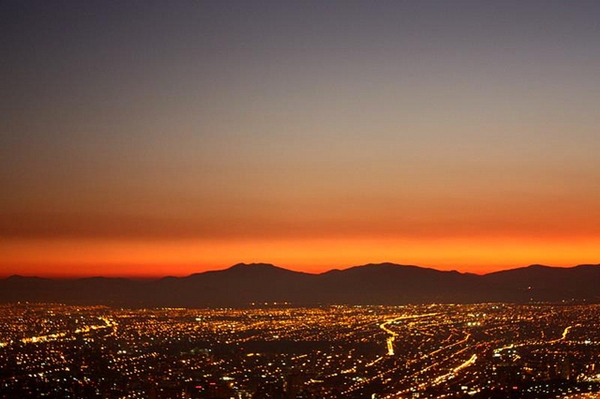 Why Go
A great jumping off point for exploring Chile's incredible beaches and stunning deserts, Santiago is worth discovering all on its own. From world-class restaurants popping up in neighborhoods other than the ones that typically cater to international travelers, to a bustling arts scene with artists who have managed to garner attention from big names around the globe, Chile's biggest city is definitely on the rise. And unlike the considerably busier and more neurotic city dwellers in Buenos Aires, those in Santiago are relaxed, despite being in a bustling metropolis. It's possible to experience all of the best cosmopolitan touches along with a small-town friendliness. And for those who are more interested in checking out cities that haven't hit big with the American and British backpackers, Santiago often gets skipped over for other locales. So it's a chance to feel less a part of the tourist hordes, with plenty of places to get blissfully lost in culture and style for days.
With beautiful courtyard boutique hotels that prepare fresh-squeezed orange juice and allow for almost a country villa feel and stellar clubs and restaurants to choose from, it's possible to have a slightly decadent and very romantic vacation in Santiago for the same amount that traveling in smaller European and American cities requires. Because while budget travelers can definitely find a place to stay and spots to dine in Santiago, it is a city that is more friendly for those with a bit of cash to shell out for the finer touches that this budding metropolis has worked so hard to acquire. And while you're sipping a pisco sour and surveying the scene at a recently-opened gallery or bustling bar, you'll be glad you packed those extra pesos.
Insider Tips
While plenty of tourists stick to the city center and have a more predictable experience, plenty of other flourishing districts offer a look at the city's future, rather than its past. For those who want to roam galleries and see how the creative class is living, spending time in Barrio Brasil is a must. Those who are seasoned gourmets will head to Bellavista, where chic and creative restauranteurs are ushering in a foodie boom that moves beyond traditional fare and makes creative dining out hip.
As with Buenos Aires, Santiago is quickly becoming a hot spot for graffiti artists to hone their craft, with international street artists from Italy and other European countries throwing up impressive pieces right next to local artists. Wandering around the more bohemian neighborhoods such as Barrio Brasil is a great way to see both the writing on the wall and the pieces going up in the neighborhood's numerous galleries.
While bundling up and hitting the town might be fun, those in favor of fairer weather should avoid visiting during the southern hemisphere's winter months, late May to early September, when the temperature drops and a perpetual drizzle of rain is commonplace.
U.S. citizens and travelers from other countries that charge Chileans cash for visa applications should be prepared to shell out money for a reciprocity fee upon landing at the airport (those who arrive via bus do not have to worry about it). The fee can be paid with cash or a credit card, and directly corresponds to the current amount that one's home country charges Chileans for their visas. So U.S. citizens should expect to factor in around an additional $150 per person towards travel expenses.
Those who want to go out clubbing should head to Bellavista, which is the most progressive of the city's currently-booming neighborhoods. In a country that has been a bit slow to embrace the contemporary times in a few different cultural areas, there's something quite nice about stumbling onto megaclubs with pulsing house music and same-sex couples holding hands in the street. There are plenty of options for travelers who want to dance, whether it's underground DJs from Columbia playing new-disco for tattooed twenty-somethings or lounges for sipping cocktails prepared by the city's best mixologists.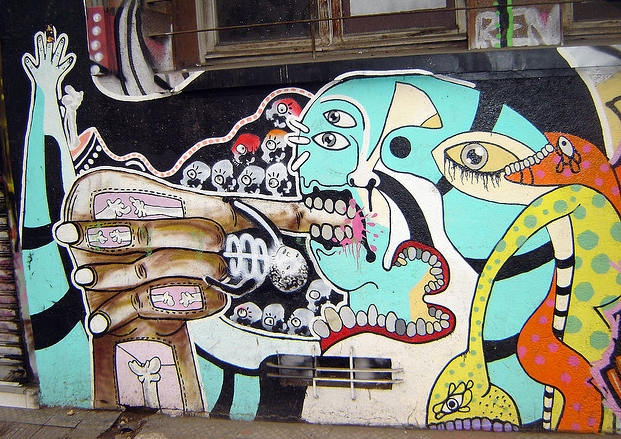 Where to Stay
For a peaceful respite from the rest of the city, staying at The Aubrey is recommended. One of the best-executed attempts at importing boutique hotel style to Santiago, it's the success story that the rest of the city has been copying ever since. Housed in a brilliantly restored mansion in the heart of arty Bellavista, rooms are stylish yet comfortable, with plenty of natural light and views of nearby Cerro San Cristobal. The extra space of the loft rooms really feels like having your very own compact studio apartment in the city's most interesting neighborhood, making it a perfect pick for travelers who want secluded luxury that feels less touristy. Plus, there's a great outdoor pool.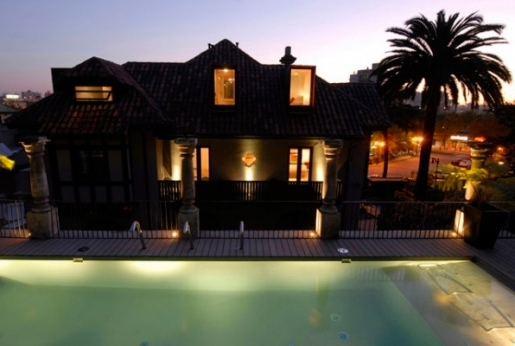 What to Eat
Husband-wife team Astrid and Gaston first became famous for their stunning Peruvian fusion cuisine in Lima, but over a decade after opening Astrid y Gaston in Santiago, it's still one of the city's most-recommended places to eat. One of those few instances where the restaurant actually lives up to the hype. Instead of focusing on over-the-top plating and mediocre ingredients, the emphasis is on picking out exciting components and throwing them together in new and delicious ways. It's the best place to get ceviche in the entire city, and the kind of splurge that is well worth it.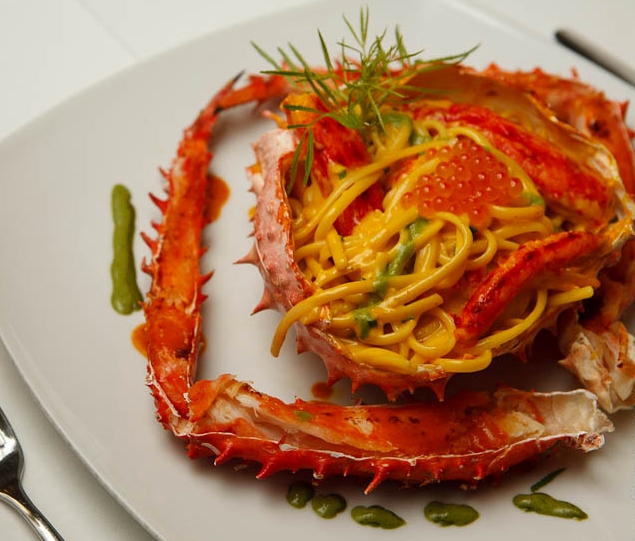 Korean food might not be the first thing on one's mind while visiting Santiago, but The Gaon is worth checking out regardless of culinary preferences. A perfect spot for those traveling with vegetarians, all dishes are upscale takes on authentic traditional staples. Cozy, despite occasional tropes of modern minimal design that could go terribly wrong in less skilled hands.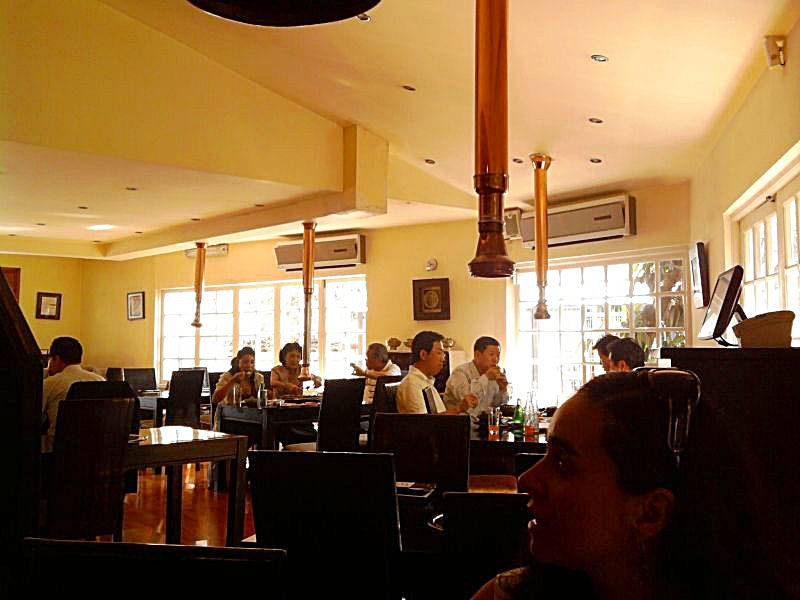 While cosmopolitan foodies stick to Bellavista and Providencia for the more cutting edge culinary options, at least one trip to the centro for a more traditional night out is in order for all visitors. At La Piojera, it's less about the food and more about the drinks and ambiance, as this mainstay in nightlife is packed with everyone from out-of-towners to famous local poets. Tuck into a corner, expect to shout to be heard, and enjoy a terremoto (wine and pineapple ice cream) while soaking in the atmosphere of this throwback to a bar's bar.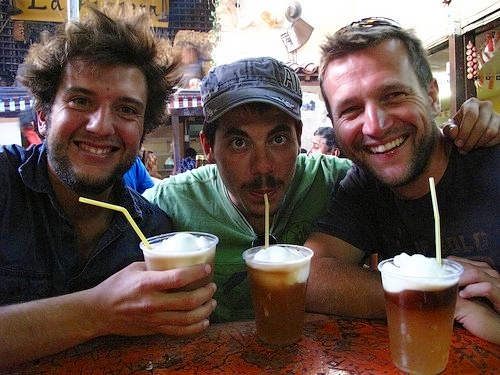 Heading to the local fish market might not sound like the most intuitive dining choice, but Mercado Central's endless stalls of fresh fish recently pulled from the ocean is a way to avoid the overly garish decor in trendy seafood restaurants while getting a superior snack. Just as much what to see as what to eat, Mercado Central is a must-do activity for travelers who enjoy the bustle of commerce and the taste of truly fresh fish.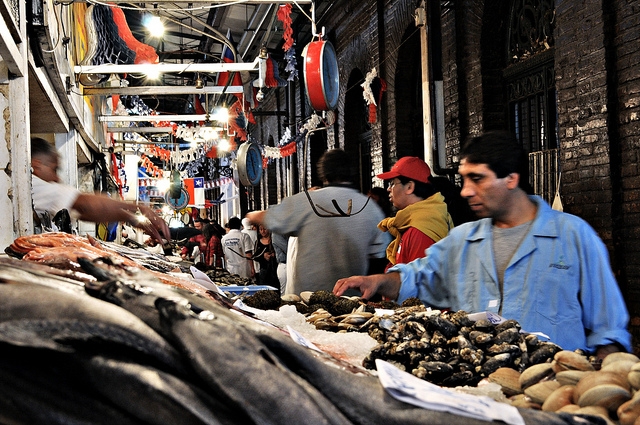 What to do

Chile has been responsible for some of the best literature and poetry of the past 100 years, and Pablo Neruda is definitely the country's most famous native son. For bookworms and those who enjoy history alike, it's worth visiting La Chascona, one of his former homes, located in the currently booming Bellavista neighborhood. Take a tour in English, or stroll around to check out an impressive collection of items by a true genius writer. Since Neruda happened to have a lot of of highly successful artist friends, it's also a must-see spot for art-lovers.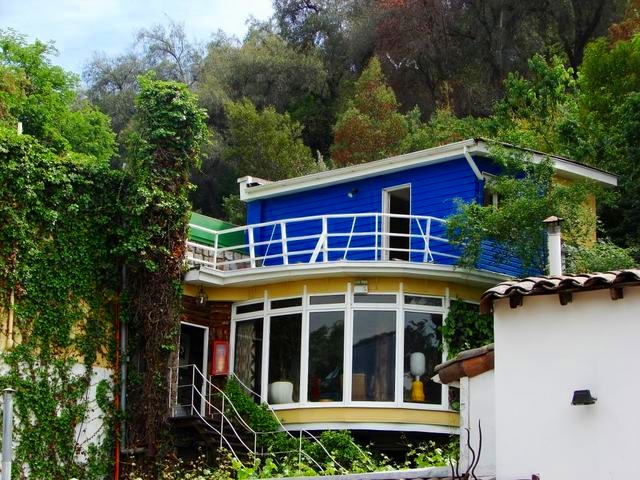 Tango-lovers have Buenos Aires, and jazz aficionados have…Santiago? Foreigners might not know just how popular jazz is in Chile's capital city, but one visit to Nunoa, the neighborhood with some of the best spots to see live music (including the Club de Jazz de Santiago) will make a believer out of even the most passionate followers of all different types of jazz. There's also a great deal of bossa nova being played, which is perfect for sipping pisco sours on balmy summer nights.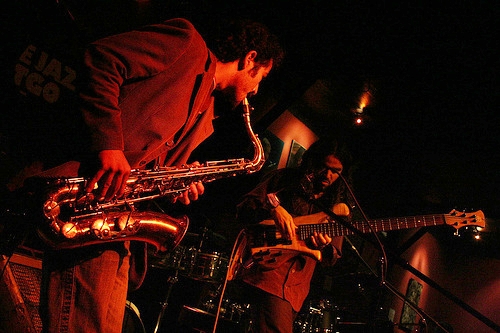 After exploring the best spots in the city, travelers should look to the nearby mountains for unforgettable day trips that feel entire worlds apart from the bustle of life in Santiago. Some of Chile's best wine country is only an hour outside of the city, so it's possible to arrange a tour and be whisked off to taste the best grapes in South America. Vina Santa Rita in the heart of the Valle del Maipo is an excellent pick for travelers who want to see the inner workings of a hugely successful vineyard, grab a bite in the local restaurant, or even stay over for the evening in the former landowner's home, now a handsome bed and breakfast. For those who want a more rustic experience, a variety of ecotourist opportunities have been popping up in recent years, too.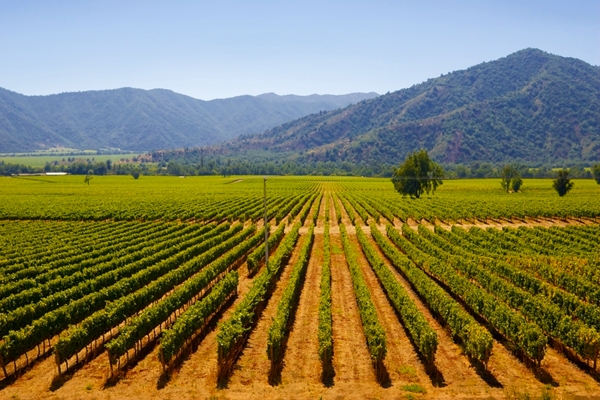 Professional and amateur astronomers from around the world already know the importance of star gazing from the stellar locations throughout Chile, but even those who aren't particularly into the night sky will love a visit to Santiago's Planetarium, where it's possible to live vicariously through all of the resource that's been conducted in the country's far-flung, high-altitude observatories. An excellent activity for summertime visitors who want a break from the heat, too.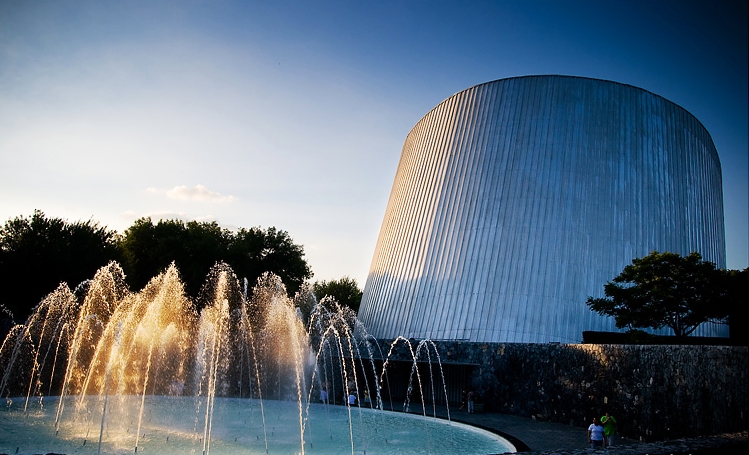 If you enjoyed this, please follow TravelSort on Twitter, like us on Facebook or become a Member to be alerted to new posts.
Photos: morrissey, TheRohit, The Aubrey, Dav_B_