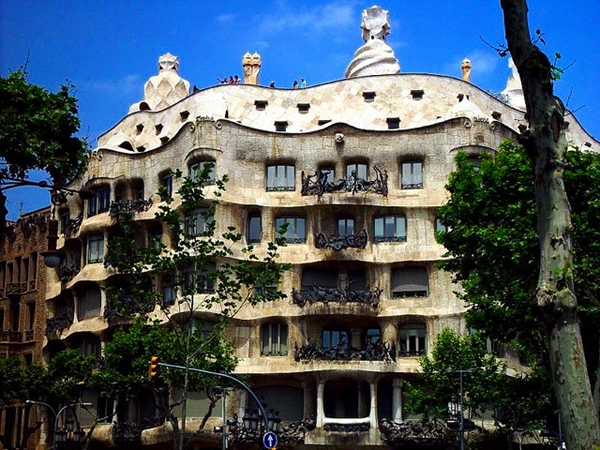 Why Go
Barcelona is the second largest city in Spain as well as being the proud capital of Catalonia. Its history dates back to the 3rd century B.C. and has endured a large amount of integration over the years resulting in a melting pot of cultural influences. With its plentiful beaches, impressive mountain ranges, well preserved medieval old town (Barri Gòtic) and enviable Mediterranean climate, its of little wonder that Barcelona boasts several million visitors per year. Furthermore, its cosmopolitan atmosphere, UNESCO protected landmarks (by such notable modernist architects as Antoni Gaudi) and a notorious nightlife scene, make tourists keep on coming back for more.
Visiting couples can take full advantage of all this magical city has to offer including romantic panoramic views from the Tibidabo Mountains, an evening beachfront stroll on the trendy Paseo Maritim and excellent local cuisine. Apart from the creative artwork and architecture found here, everywhere you turn in artistic Barcelona you will find a little special detail to admire; uniquely shaped benches and lampposts, clever signage, and a multitude of colorful murals and façades. Indeed, with all of the interesting possibilities that Barcelona supplies, it is a truly fantastic destination for lovers to discover together.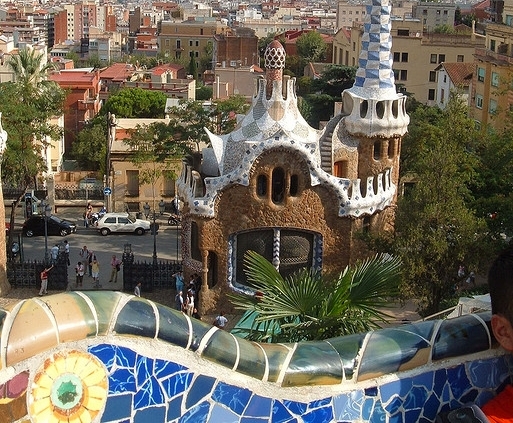 Insider Tips
Barcelona boasts wonderful Mediterranean weather all year round. This said, the best times to visit are from May to July (many locals take their vacations in August resulting in many closed shops and restaurants) and then from mid-September to early November when the two main wine regions (Penedes and Priorat) can be visited during their harvest times.
As Barcelona is a big tourist attraction, unfortunately that also means pickpockets. Make sure to carry wallets and handbags where you can see them and avoid putting any money or valuables in back pockets.
International flights arrive to El Prat International Airport , only 12 kilometers away from the city center. The most economical way to travel into the city is by metro train for approximately 3 euros one-way. This convenient trip takes about 45 mins and is followed by a shuttle bus between terminals 1 and 2. If you are willing to pay a little bit extra, a taxi will cost about 20 euros and only takes about 20 mins to travel to the center.
Queen size and larger bed options are usually only available in deluxe rooms or suites. If this is a concern for you, please book ahead for the best price offerings.
Barcelona is an easy city to navigate through its convenient metro system. You may opt to buy single tickets (sencillo) for 1.45 euros, but if you are thinking of taking more than a few rides, then a more economical option would be the T-10 which offers travelers 10 rides for a starting price of 8.25 euros per ticket. If you plan on experiencing many activities and do not want to worry about how many tickets you will need, then opt for the Barcelona Card, which offers 20% off on some of the best museums and attractions as well as discounts on participating shops and restaurants. This card is available as a 2-5 day pass with tourist information and maps, for a starting price of 27.50 Euros.
As in manyother major cities, large shops and department stores are closed on Sundays in Barcelona. What you will find open in the city center are small boutiques and tourist shops which tend to overprice their items, so plan to shop on other days if you are looking for nice bargains.
Although it can be tempting, try and avoid eating at generic "paella" restaurants alongside the famous pedestrian boardwalk la Rambla as the food tends to be overpriced and not of the best quality. Opt instead to have a snack at the glorious Boqueria Market right at the center of this famous walkway, or explore the surrounding areas of Barri Gotic, El Born, El Raval and Barceloneta for more enticing options.
When you go out to explore the city on foot, make sure to wear comfortable shoes. There is a lot to see in Barcelona and the terrain is forever changing; from pavement, to sand, to hills, etc., so one needs to keep their feet protected.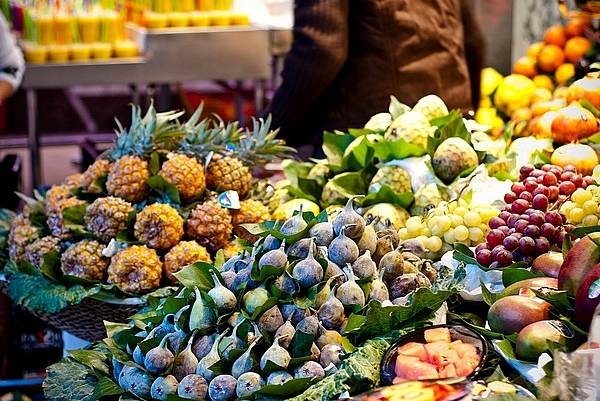 Where to Stay
As a popular tourist destination, Barcelona heeds to the temporary housing demand by providing every sort of accommodation available. Visitors can choose to stay at hostels, standard to luxury hotels, and even in private apartments for any given length of time. For an ultra-special holiday, opt to stay at the 5-star AbaC Hotel. This luxurious hotel offers extraordinary service in a contemporary but peaceful setting. Right at the foot of the Tibidabo Mountains, this intimate hotel of only 15 suites (all spacious with toiletries from Hérmes) is located in a quiet residential area not far from public transportation that takes you to the city center in minutes. There is a fabulous spa to enjoy some private quality time and perhaps best of all it has the 2* Michelin restaurant of the same name on the premise for a romantic gastronomic experience. The starting price for a stay at this beautiful establishment is 365 euros per night.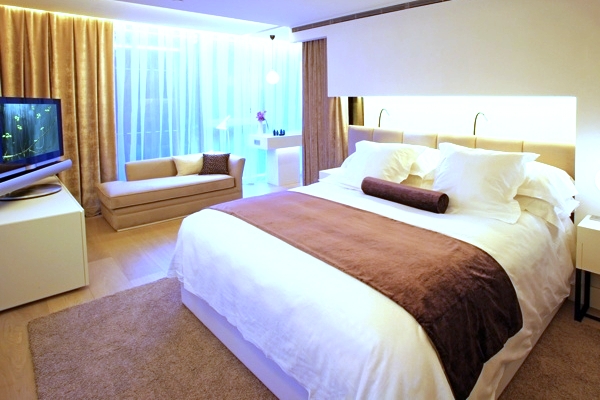 For a lovely stay right at the center of town, book a superior double room at the 19th century restored 4-star Hotel Praktik Rambla. This cozy hotel has kept its ornate touches including tiled floors and detailed window trims. By opting for the "Praktik in Love" package, guests can enjoy a complimentary bottle of cava (Spanish champagne), the best room options, and a late checkout. Rooms for this type of package begin at a very reasonable 120 Euros per night.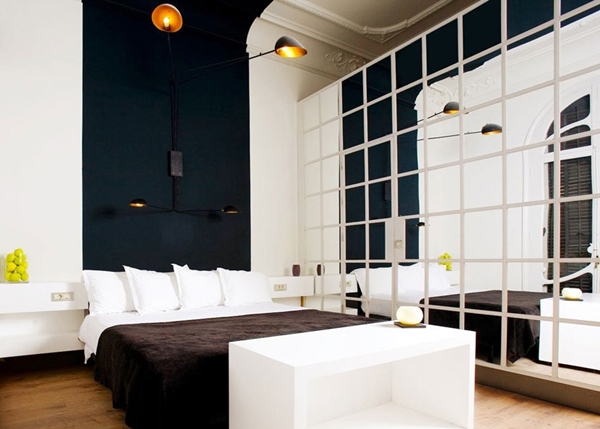 An excellent choice for visitors on a tighter budget would be the friendly Barcelona BB. This inviting 19th century modernista bed and breakfast features eclectic artwork plus clean and comfortable accommodations such as the "chimney room" which has beautiful French doors, high ceilings and an adjoining private bathroom. The owners are very welcoming and happy to answer any questions in order to make your stay more enjoyable. The starting price for this exceptional room is only 90 Euros per night including breakfast.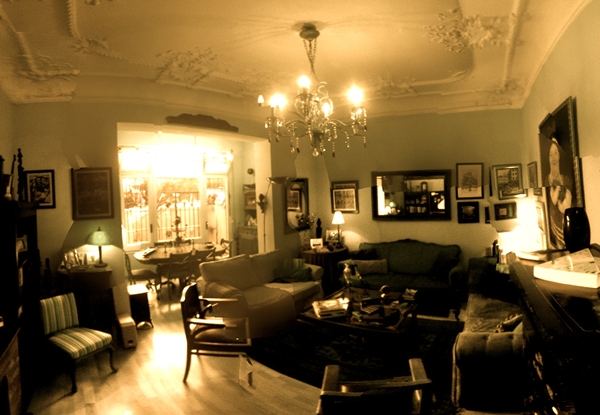 What to Eat
The Mediterranean cuisine of Catalonia features fresh produce, fish, and meat as well as inventive spices and olive oil in abundance. Whatever your culinary preferences may be, Barcelona is sure to provide you with many appetizing options. For couples wanting to experience excellent views while dining on delicious local cuisine, book a table at El Xalet near the impressive Montjuic Mountains and right next to the funicular (cable car) that takes you up to the spectacular castle of the same name. The cuisine is modern yet traditional using only the best seasonal ingredients. For your additional viewing pleasure, enjoy a cocktail in the rotating lounge room where the panoramic views will just take your breath away. Main course prices begin at 35 Euros per person.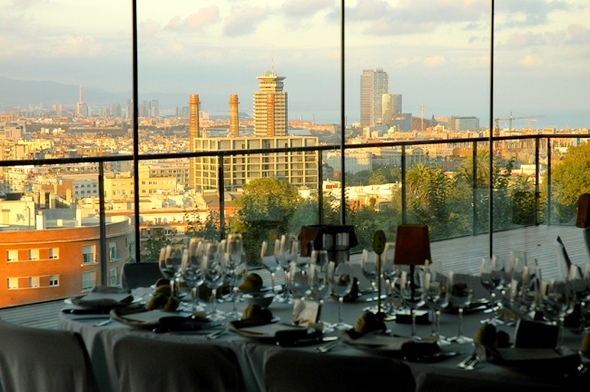 A great culinary experience to engage in-at affordable prices- is the practice of combining carefully selected morsels of food with high quality local wines in an effort to make the most out of the mix of flavors. This inventive activity is known as a maridaje, and can be found at fine restaurants around the city. One notable place to try would be the reputable Vinoteca Torres, owned by the world-famous wine family and features great choices to try such as esqueixada de bacalao (cod fish salad) paired with their fine Gran Viña Sol wine, or pollo rustio de cebolla con tomate y canela (chicken with onions, tomato and cinnamon) paired with the potent red Gran Sangre del Toro. If you prefer, you can even have a full 3-course dinner on the premises with a starting price of 20 Euros per main course.
For a delightfully intimate dinner together, try Restaurante Pla located on a tiny street in the old town. The décor and ambiance of this wonderful two-floor gem is that of warm, inviting colors and shades. The food, creative Mediterranean fusion, is nothing short of fantastic. Taste the five-course tasting menu which can include the fresh catch of the day or Iberian pork cooked to perfection and paired with an excellent wine from their ample selection of both local and international wines. The cost per person for this gourmet feast minus the wine is 36 Euros per person.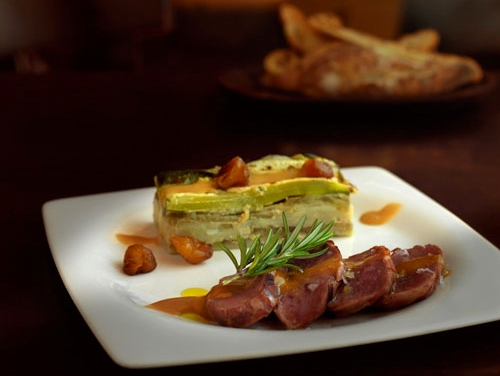 What to See and Do
After taking in some of the enchanting monuments and landmarks found all around Barcelona, (like the amazing Sagrada Familia and the colorful Parc Guell), lovers can engage in several activities that take advantage of all there is to see in this magnificent metropolis. Explore the peaceful grounds of the Cituadella Park with its unexpected regal fountains and statues or better yet take a very romantic rowboat ride around its tiny serene lake. A walk along the shores of the beaches is just as glorious and you might even be tempted to stop a local chiringito (bar on the beach) for a break while watching the gentle waves together.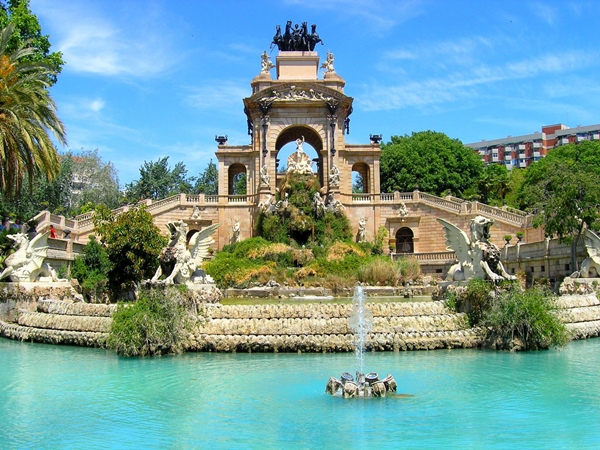 For an extra special treat, hire a private sunset sailboat ride from the tour company Lifestyles Barcelona which leaves from Port Vell and includes cava, flowers, mood music, and 2 hours and 30 minutes of blissful sailing. Prices for this unique activity begin at 340 euros per couple and are subject to weather conditions and require advanced bookings.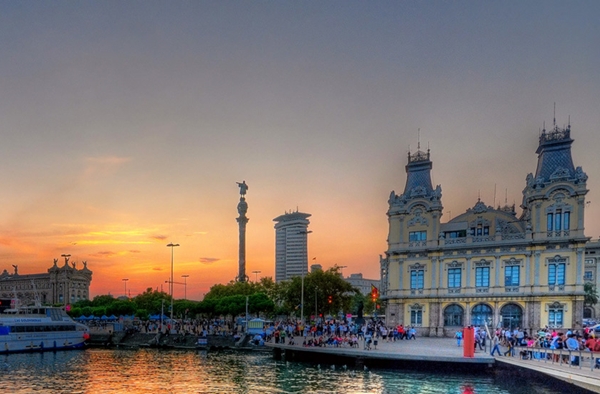 A fun activity that couples can partake in is a visit to the whimsical Poble Espanyol, a marvelous replica village of all of the major regions in Spain, built specifically for the 1929 World's Fair. Walk around and discover exact miniature copies of landmarks all around this diverse country, artisan shops and even the opportunity to take in an authentic flamenco show at El Tablao de Carmen in the "Andalusia" neighborhood. Follow up this educational tour with an unexpected surprise; witness the spectacular "Magic Fountain" of Montjuic complete with masterfully choreographed colorful fountain displays and accompanying classical music. This is definitely an extraordinary experience worth partaking in.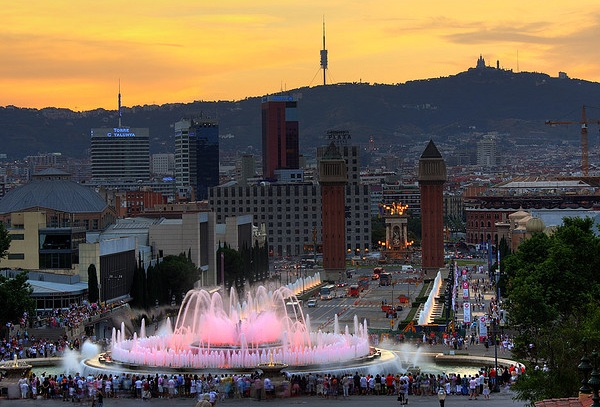 Shopping is also a something that you can do with your significant other and Barcelona can once again provide you with a plethora of options. For luxury name brands, you must explore the regal Passeig de Gracia. For your basic shopping needs, head to Plaza Catalunya where you will find El Cortes Ingles, a large chain department store featuring just about anything you need including hard to find gourmet food items. All around the square you will find boutiques and lower priced brand names. For unique items, explore the neighboring old town, the lively Portal del Angel street and you can always find interesting knick-knacks on the Rambla. In general, you will find your best options in and around this very busy main city square. With so much to take in in terms of culture, cuisine and scenery, Barcelona is clearly a city to take in with great care and attention. It is in fact, the perfect place to discover and share with someone that you love.
If you enjoyed this, please follow TravelSort on Twitter, like us on Facebook or become a Member to be alerted to new posts.
Photos: BarcelonaBB, Brian Yuen, Chrystal Bell , Matilda Horra, Ricky Schinkel, MorBCN, nadia_the_witch