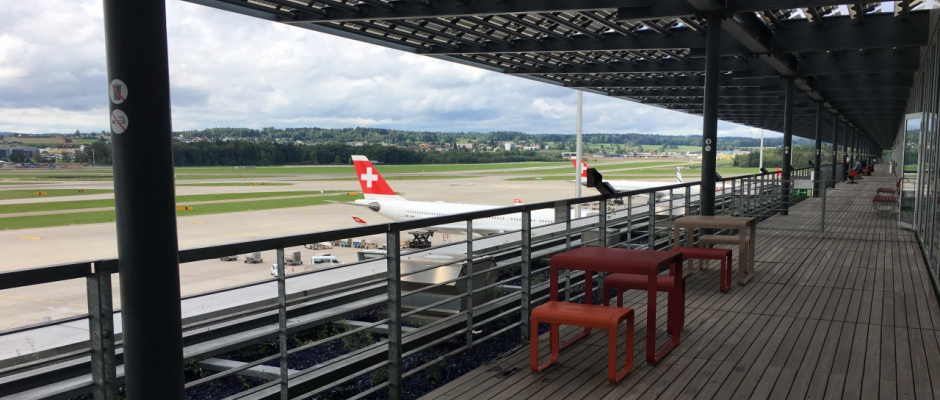 This SWISS Business Class Lounge Review, Zurich, is from a recent visit to the new Swiss Airlines Business Class Lounge by the E Gates at Zurich Airport (ZRH) before my return flight ZRH-JFK. You can read my trip report on my outbound NYC to Geneva flight in Swiss Business Class.
SWISS Business Class Lounge Zurich Location, Access and Hours
There are Swiss Business Class lounges in Zurich Airport near the A gates (currently closed and undergoing refurbishment, expected to be complete by April 2018) and also a basic lounge by the D gates, for passengers not traveling within the Schengen airspace, but currently the best new Swiss Business Class Lounge is by the E gates, which opened in 2016.
The Swiss Business Class Lounge is open daily 6am-10:30pm, and these passengers have access:
Swiss Business Class and First Class passengers
Lufthansa Business Class and First Class passengers
Other Star Alliance Business and First Class passengers
Star Alliance Gold elites
Lufthansa Miles & More Senators and HON Circle elite frequent flyers
SWISS Business Class Lounge Zurich Amenities
On checking in at the reception, you're given a slip of paper with a WiFi access code. WiFi worked quite well, although not as fast as high speed internet at home. I was more disappointed that there was a fair bit of a wait to check-in at reception: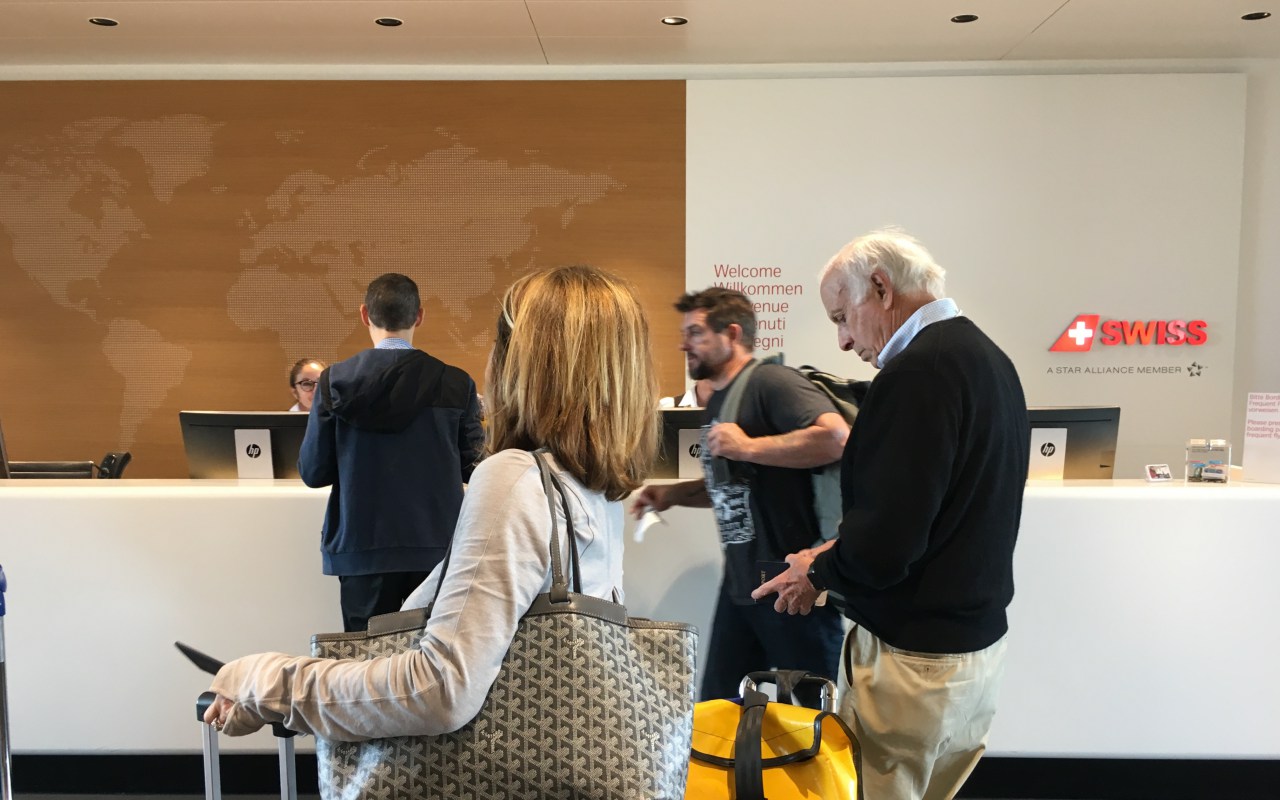 There are a number of seating areas, with the area on the left right after reception, near one of the cold buffets, one of the most crowded, during my visit.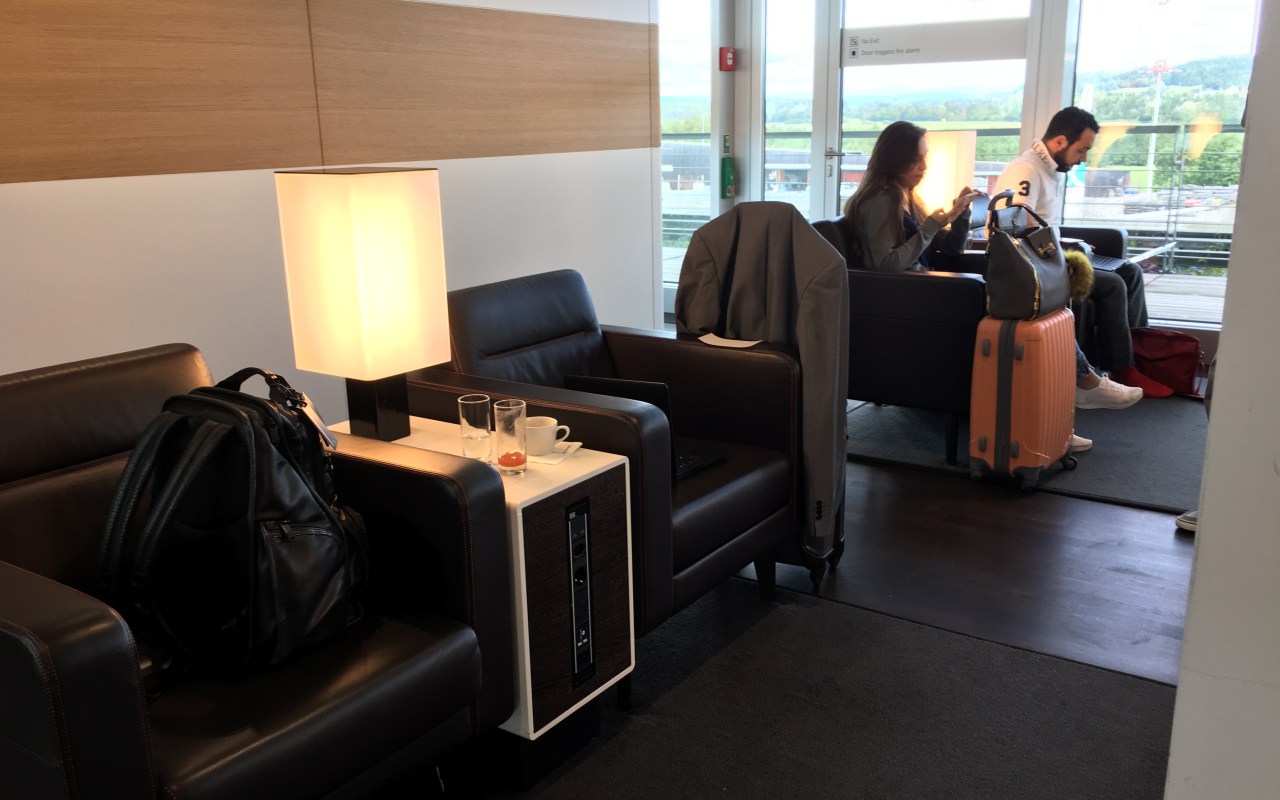 The booth areas near the hot buffet were also quite busy at the time of my visit.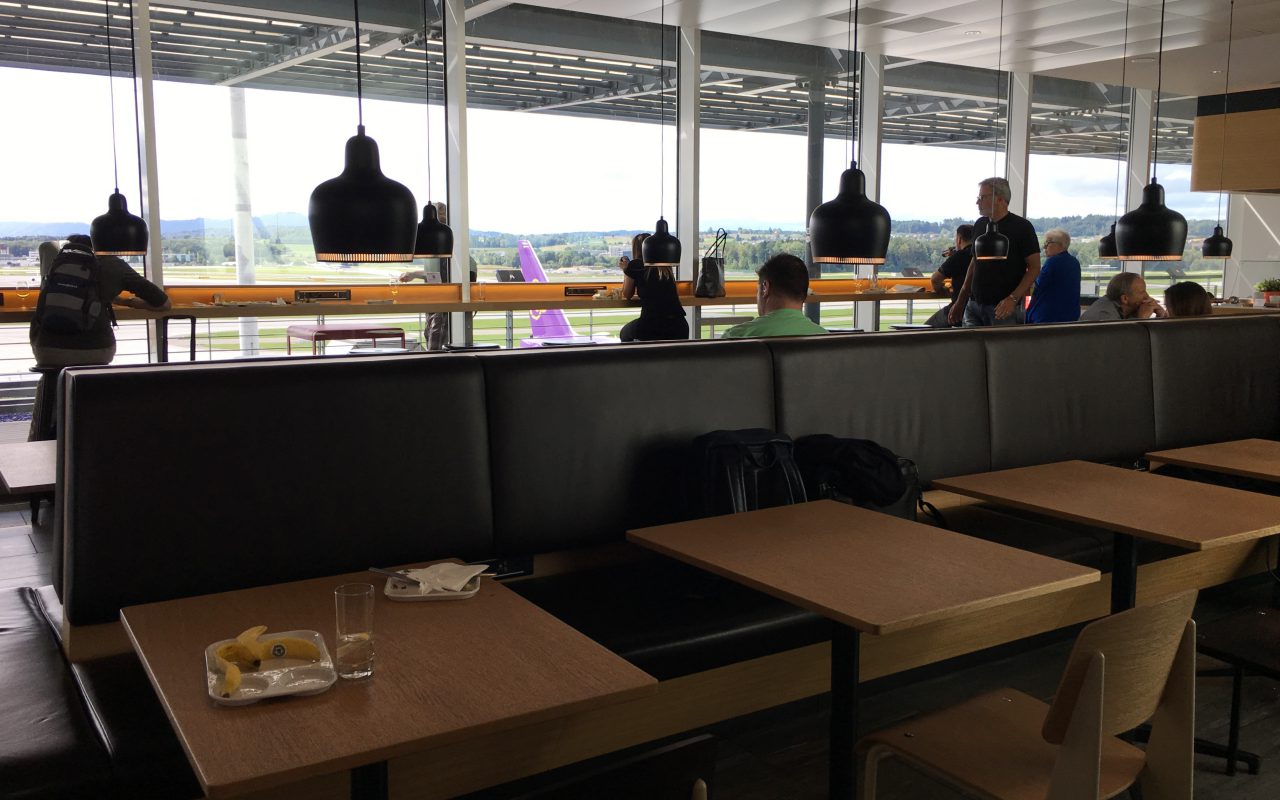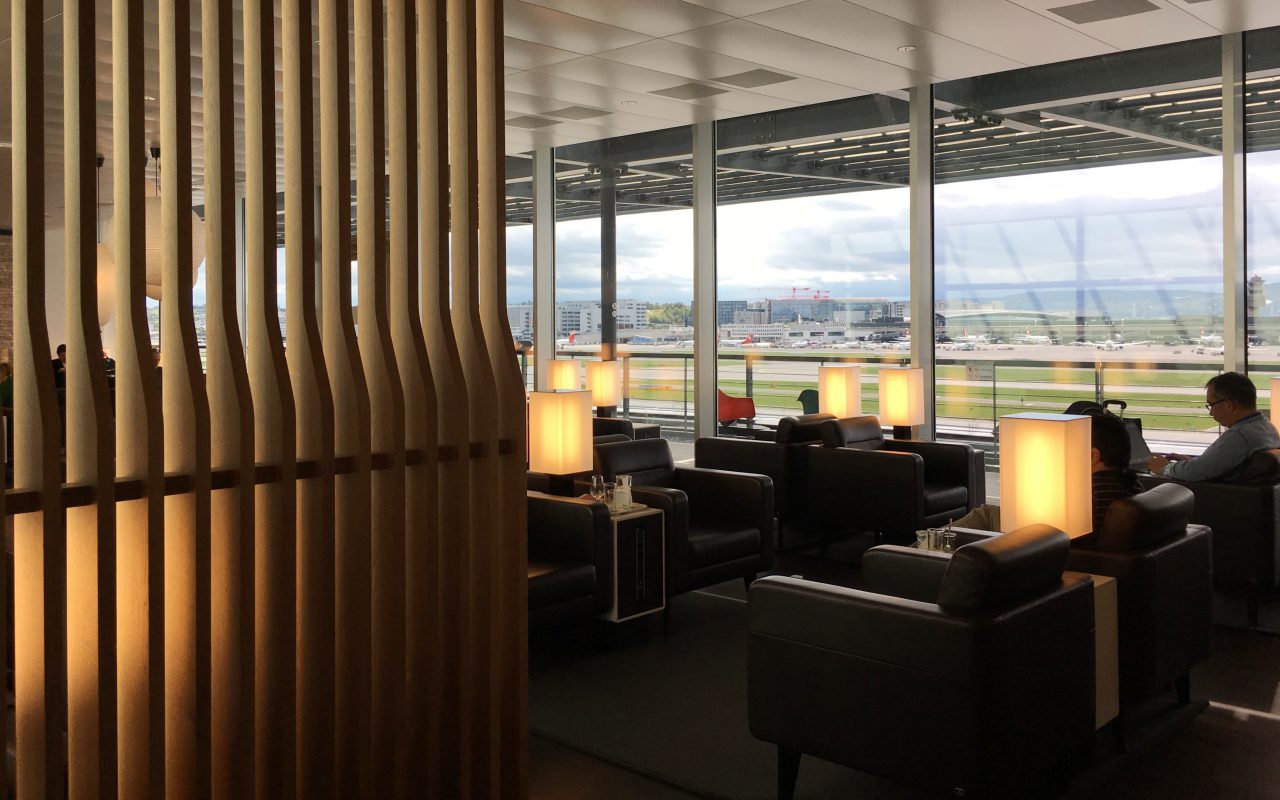 Given how busy the lounge was, it seemed like wasted space to have a central area seemingly devoted to promoting Breitling watches with an airplane themed centerpiece.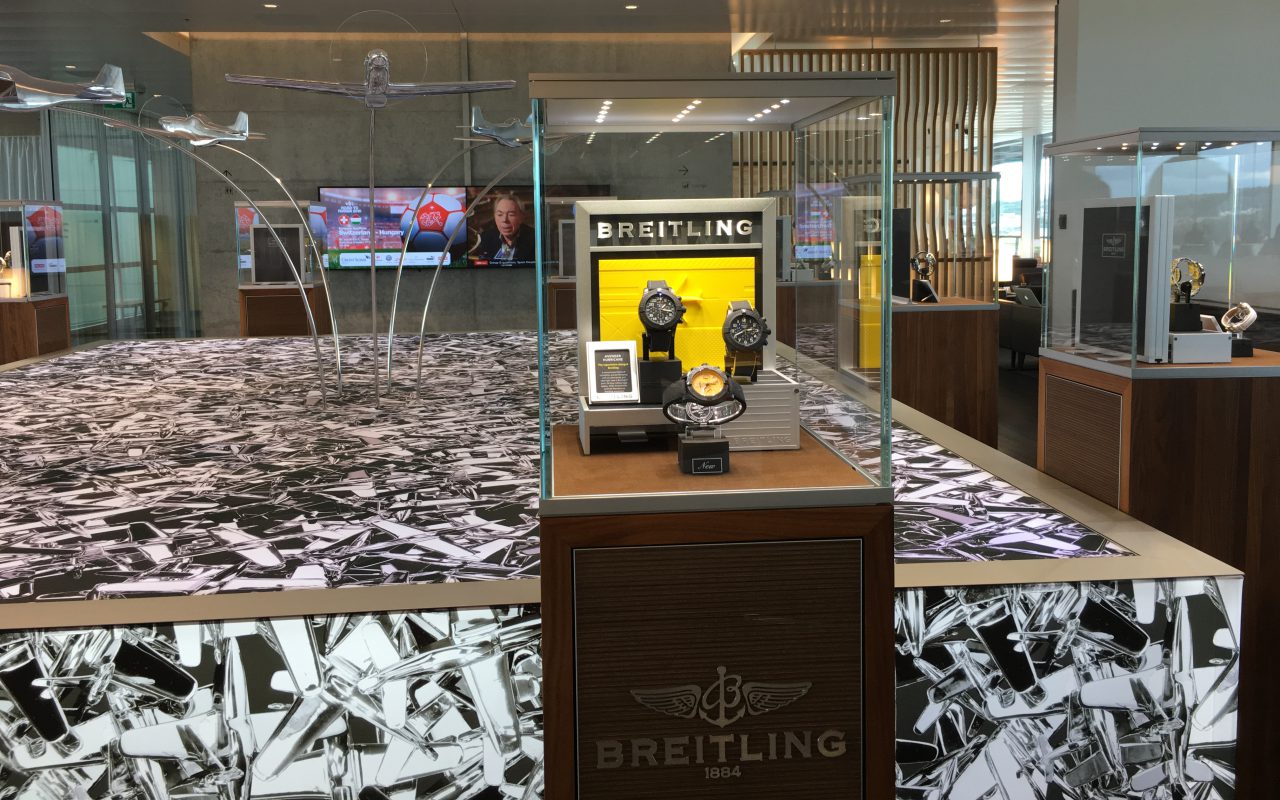 If you're hoping to rest, there's a relaxation room with some relaxation chairs, each of them semi-private, and some of which face the tarmac.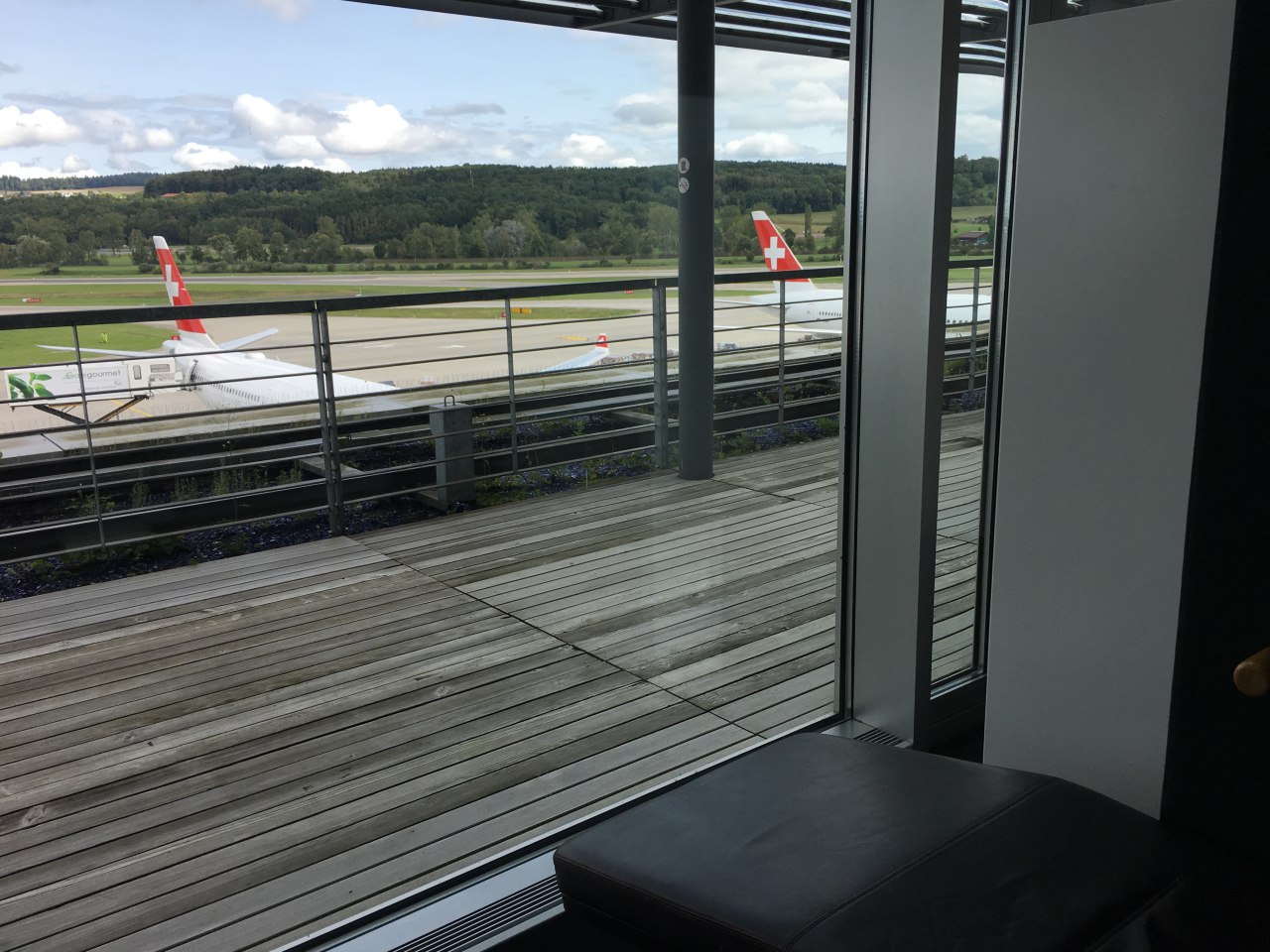 A unique amenity that I rarely see is an outdoor area with views of the tarmac, great for aviation enthusiasts and plane spotters.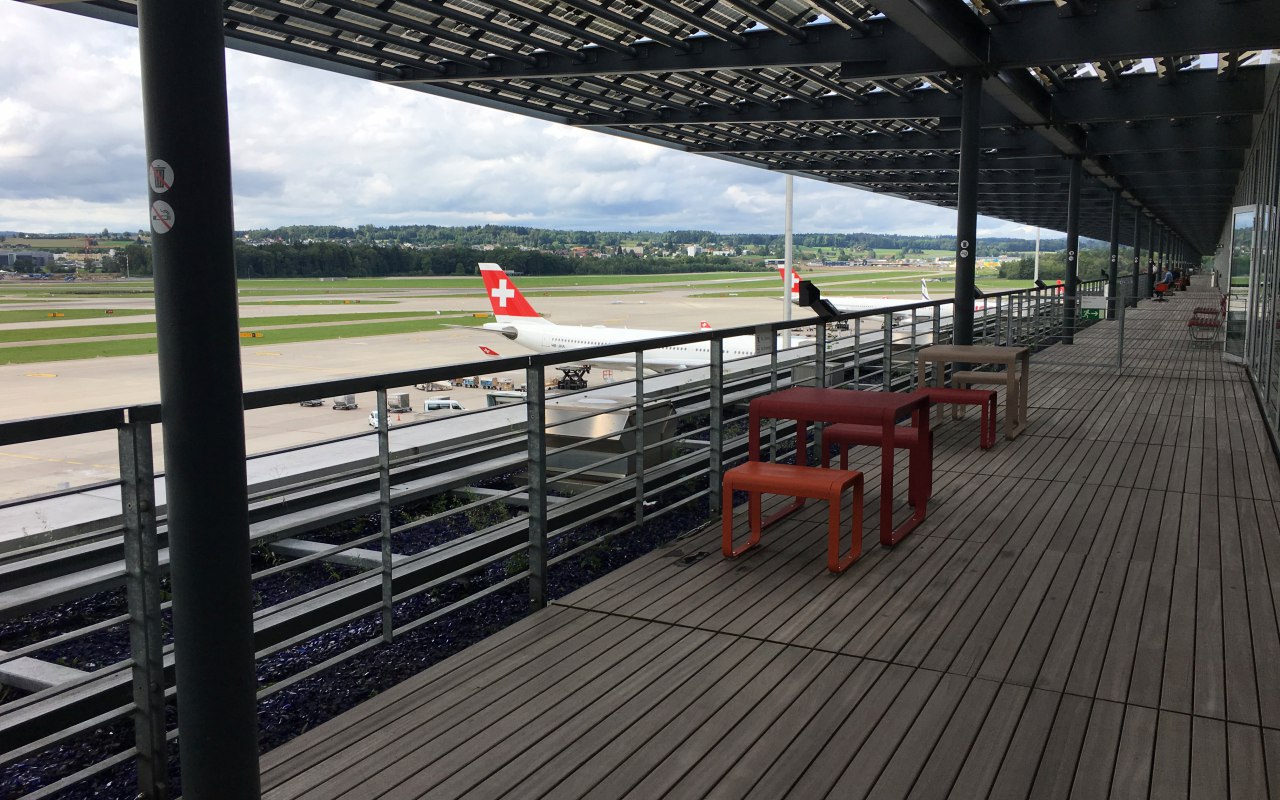 The shower rooms are also excellent: clean and sleek looking, with a rain shower, an Omega clock to help you avoid missing your flight, and even some flowers in a vase.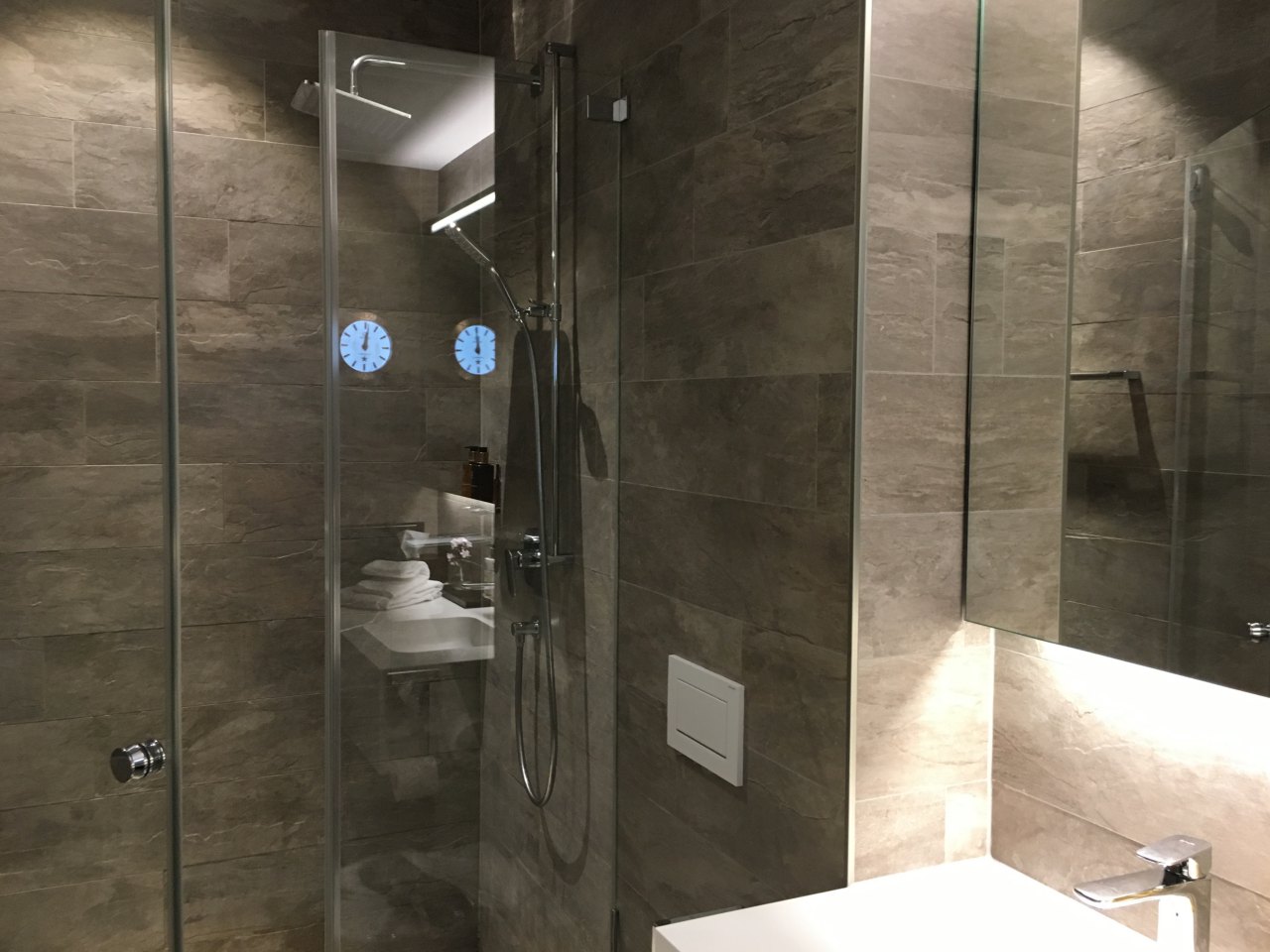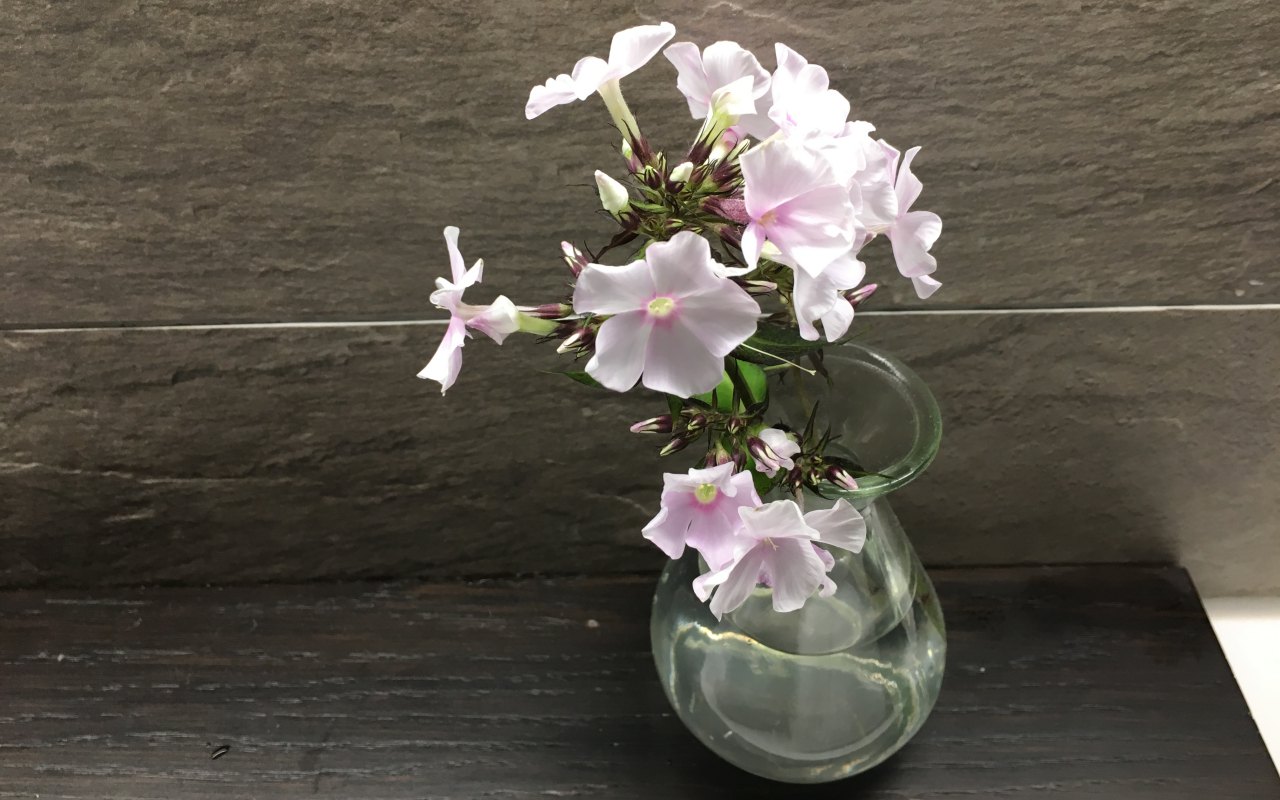 Bath products were by Rituals: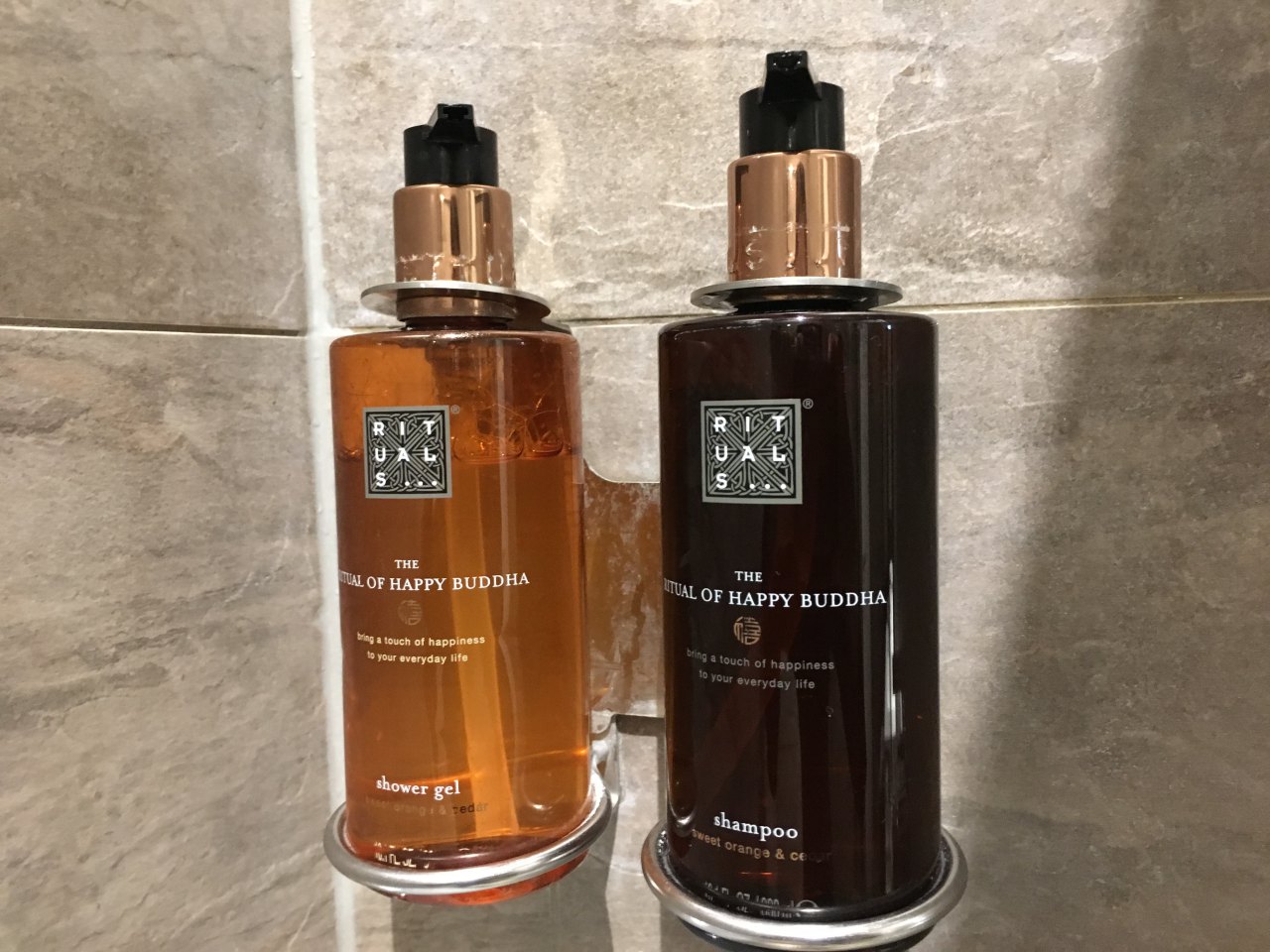 SWISS Business Class Lounge Zurich Food and Drinks
The lounge served a cold buffet of salad, various rolls, foccacia, cheese, fresh fruit, and other snacks: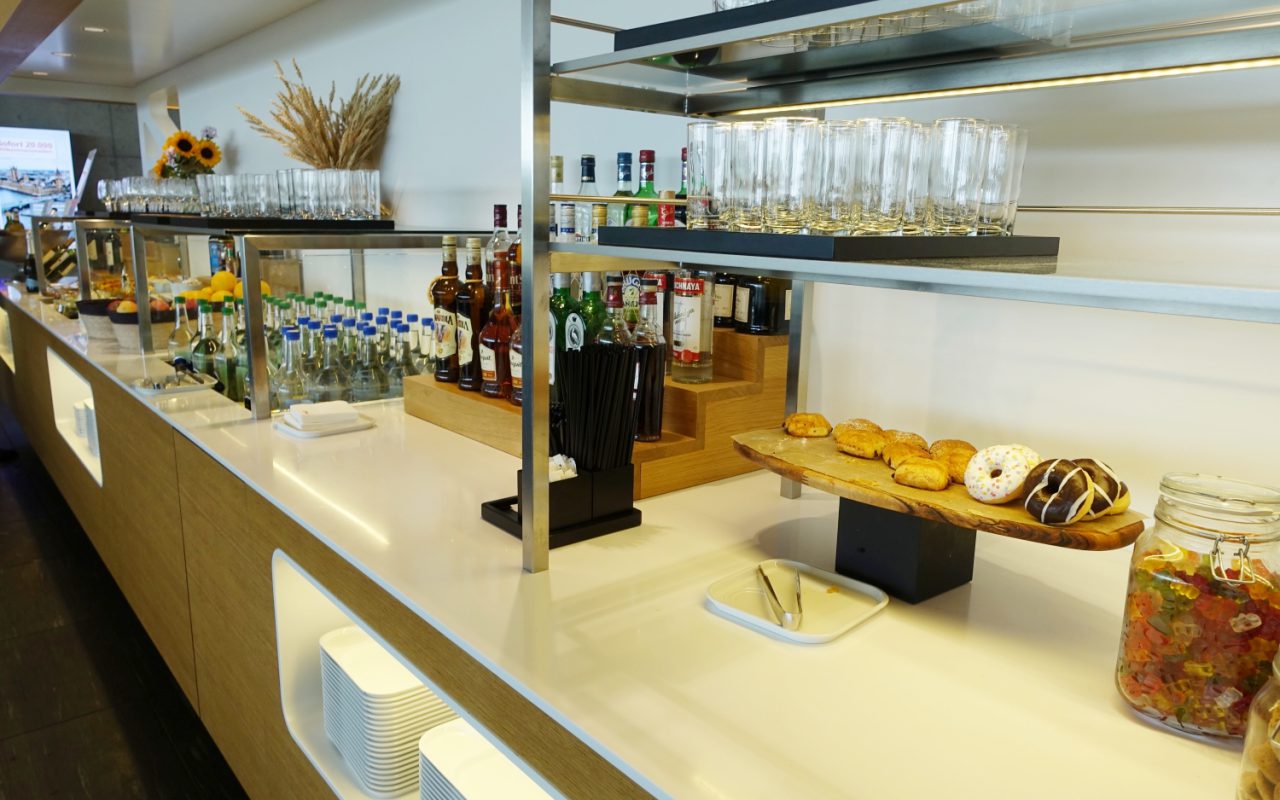 There were also chefs serving guests from a hot buffet, which included pasta, a stew, and my personal favorite, a savory strudel of greens and pumpkin, with an accompanying creamy sauce: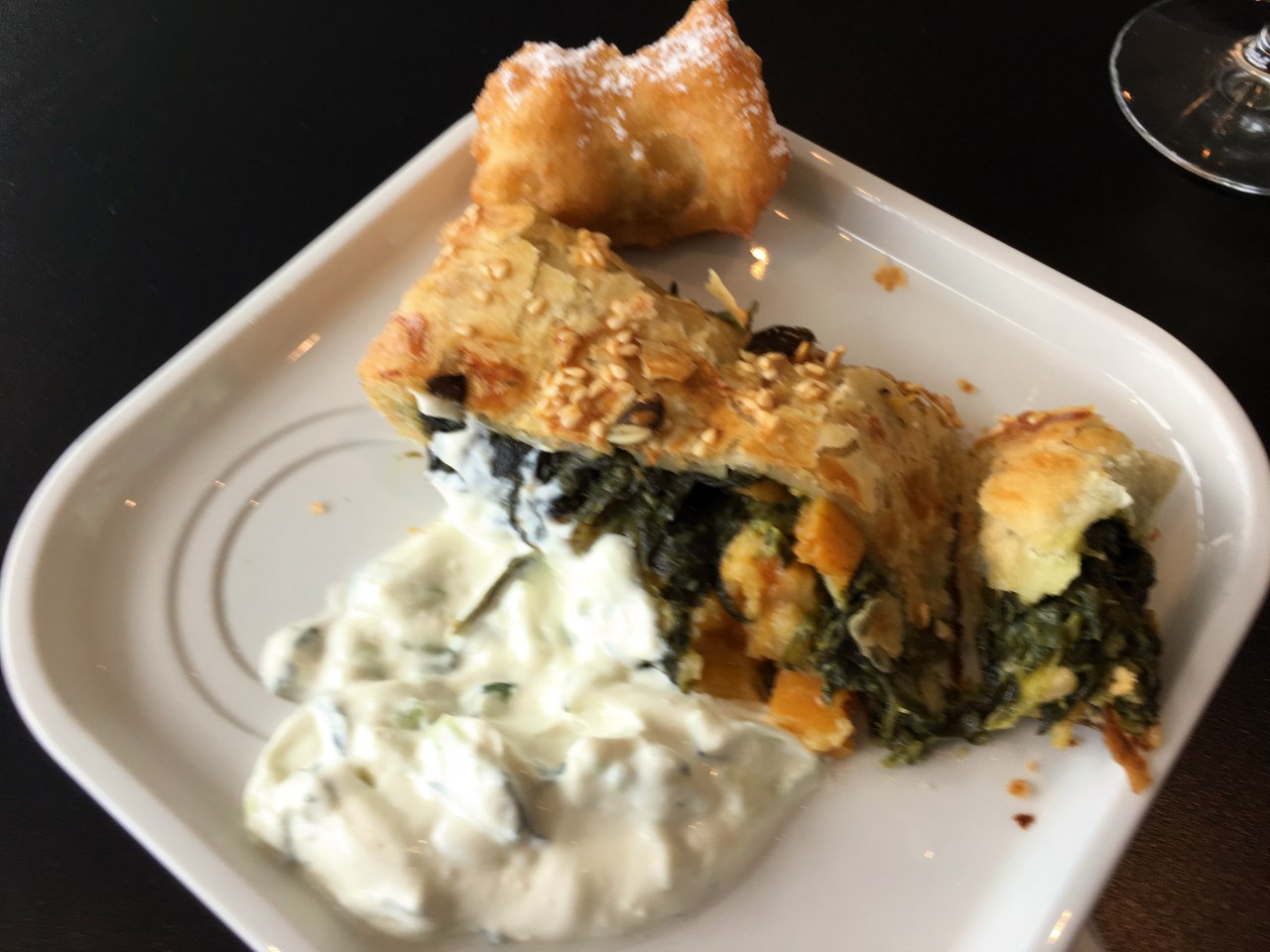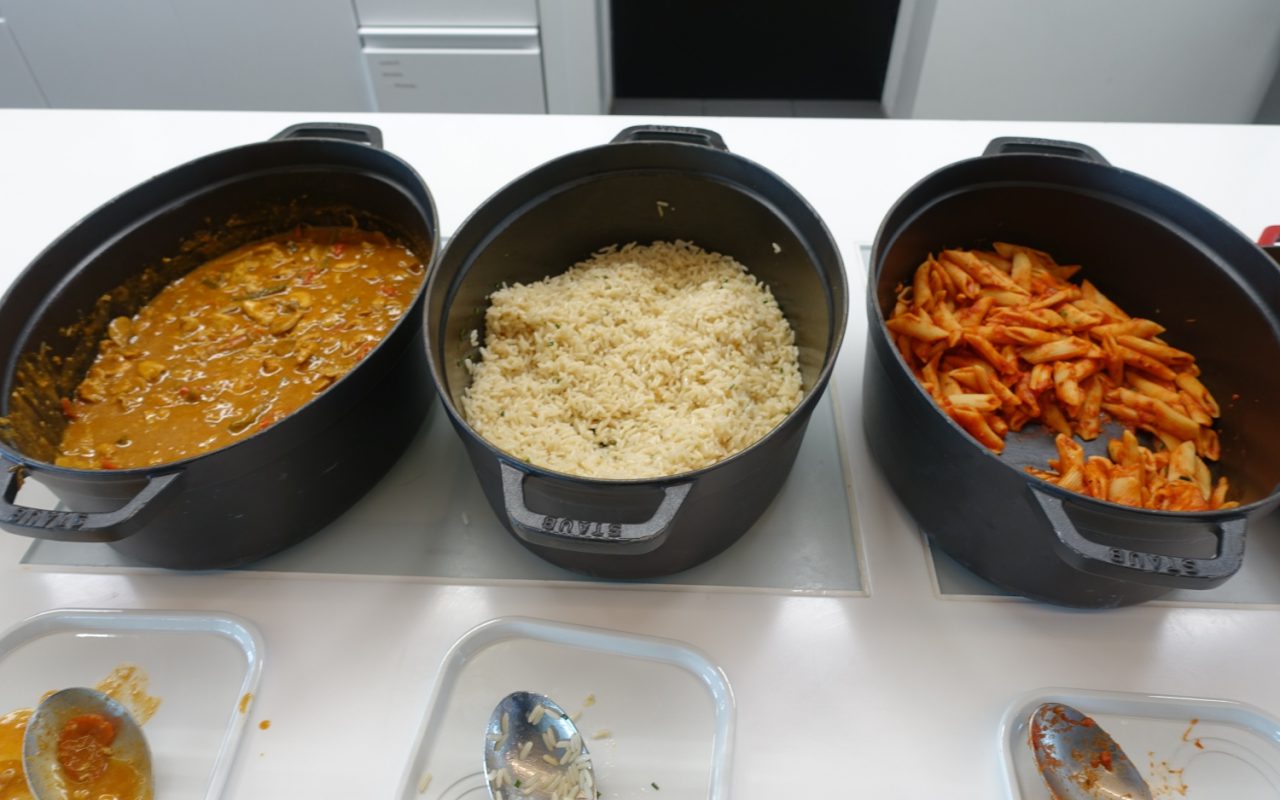 There were even banana fritters with a caramel sauce, freshly made and delicious: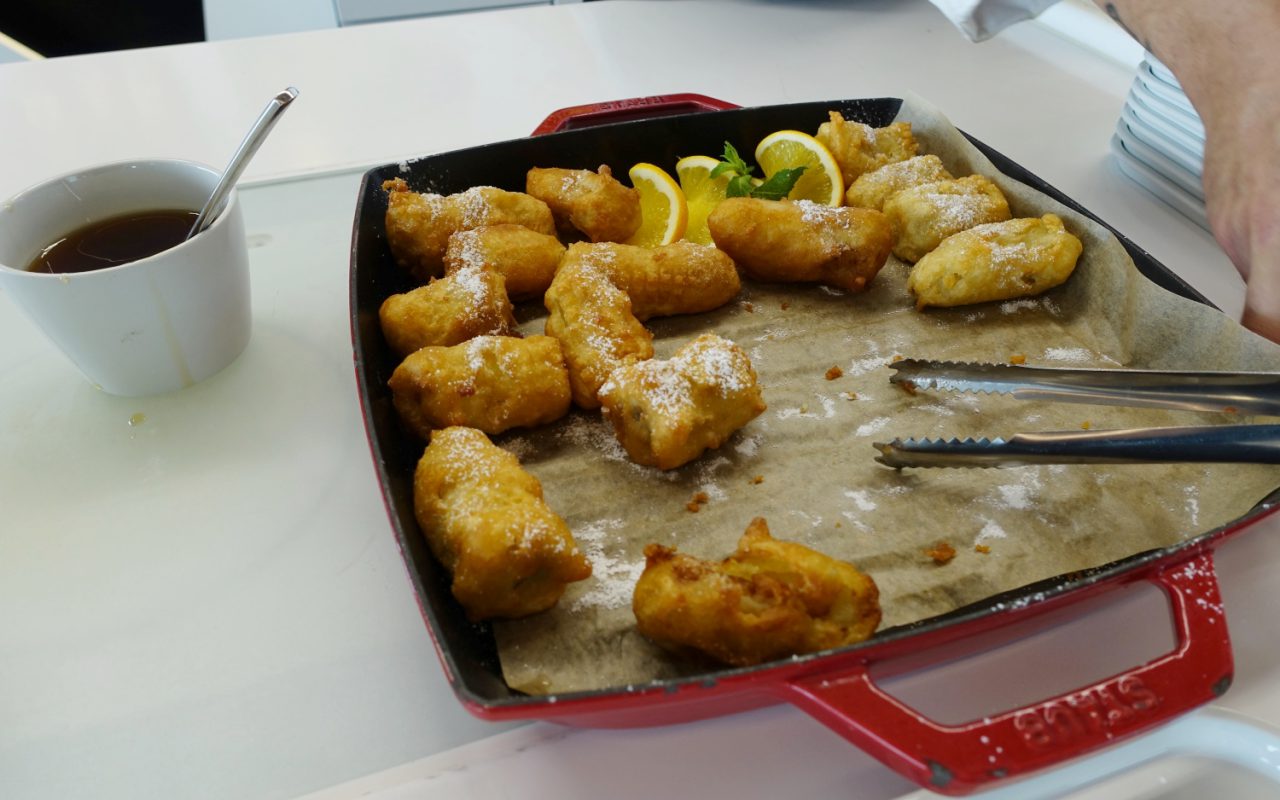 I also enjoyed some Russian farmer's cheese with raisins: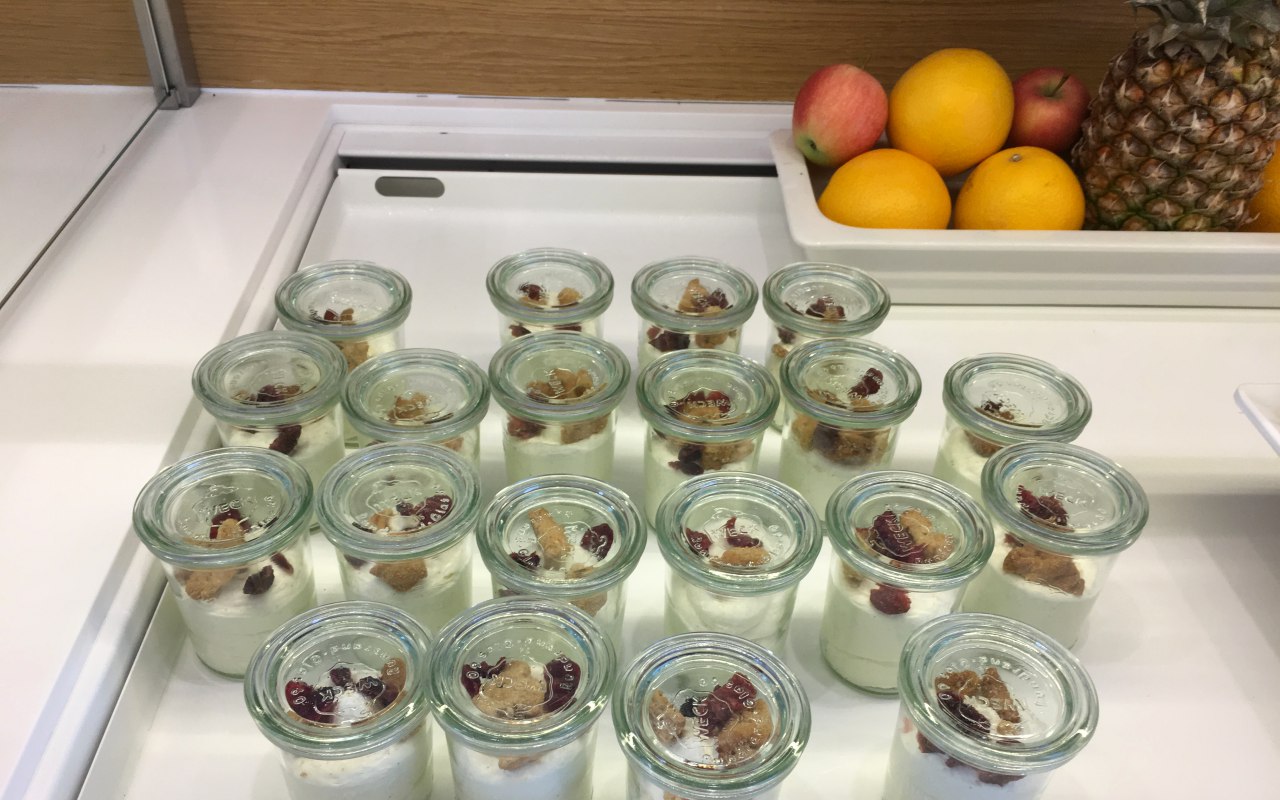 There were also nuts and other snacks, and juices and soft drinks were in a case, and there was an assortment of spirits and wines, although no bar per se.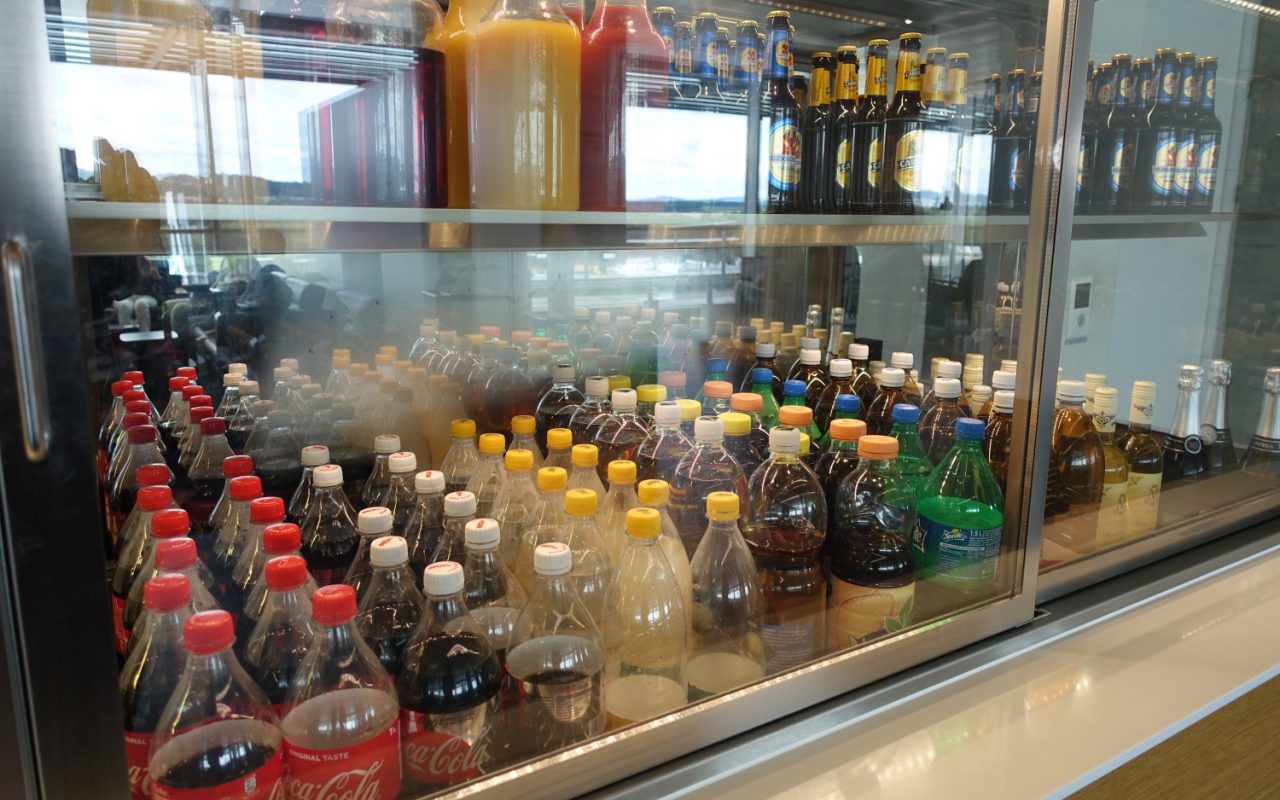 And nearby, there was a stand alone case of Movenpick ice cream: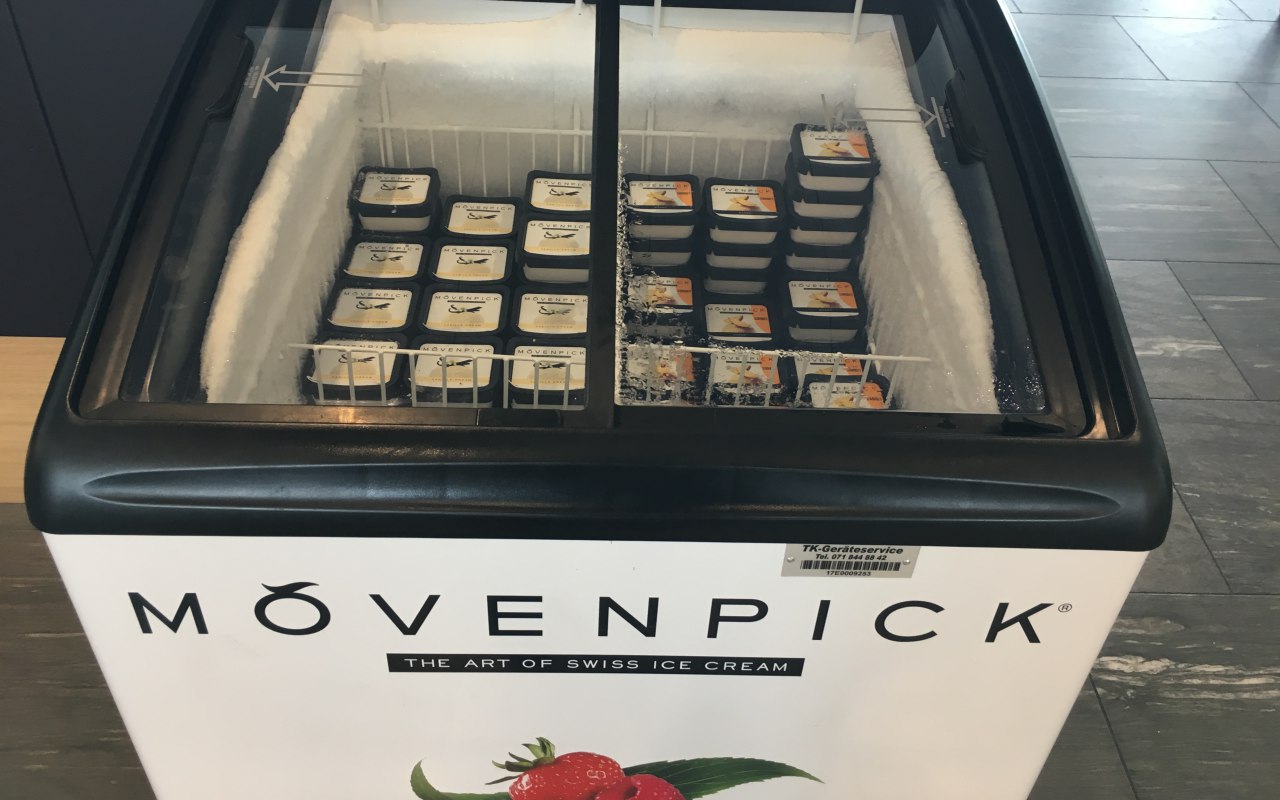 An espresso machine was nearby: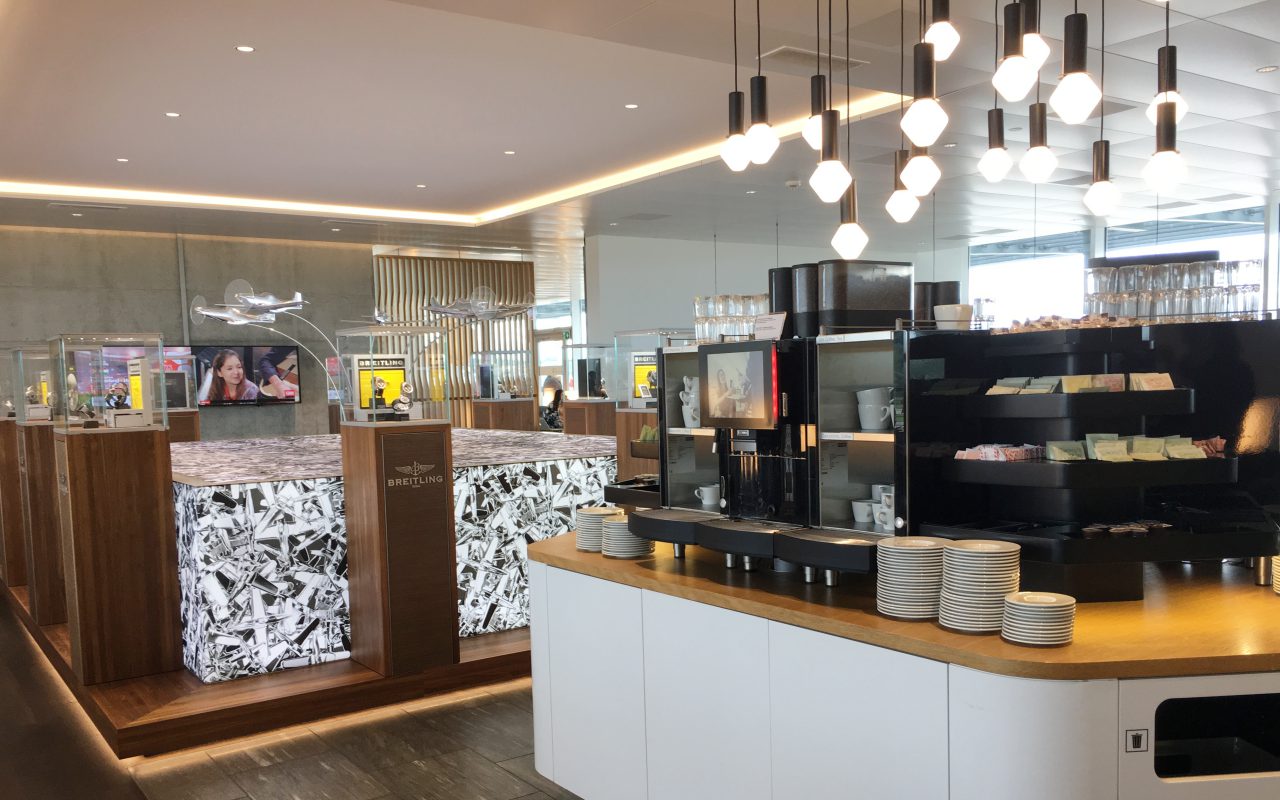 The Verdict
I was impressed by this Swiss Business Class lounge–it's one of the better international business class lounges I've experienced, from the outdoor balcony overlooking the tarmac and relaxation room to the very good shower rooms and good hot dishes, such as the savory strudel and banana fritters. While I'd have preferred a swifter check-in, faster Wi-Fi, and a better use of space where the Breitling watch display is, overall I enjoyed my visit to this lounge.
Recommended Posts
Review: SWISS A330 Business Class
JFK: SWISS Business Class Lounge Review
8 Things I Love About Switzerland
Jungfraujoch: Top 10 Tips for Visiting the Top of Europe
If you enjoyed this, join 200,000+ readers: follow TravelSort on Twitter or like us on Facebook to be alerted to new posts.
Subscribe to TravelSort on YouTube and TravelSort on Instagram for travel inspiration.
Become a TravelSort Client and Book 5-Star Hotels with Virtuoso or Four Seasons Preferred Partner Benefits