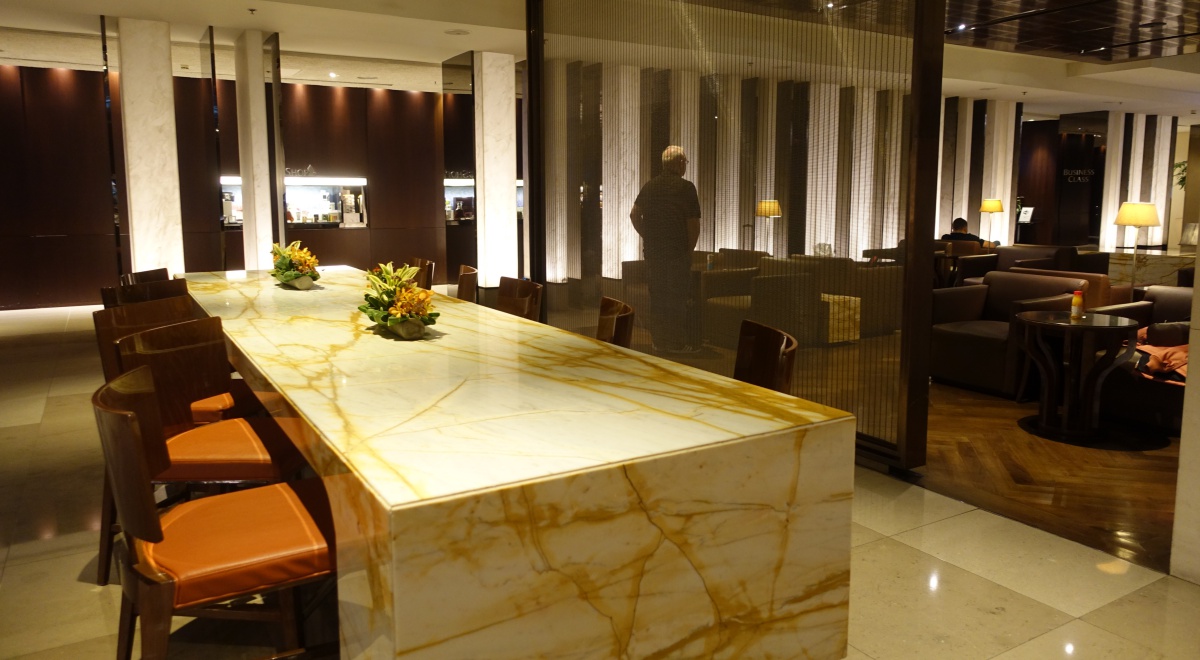 This Singapore SilverKris Business Class Lounge Review at T3, Changi Airport is from our recent visit to the lounge, before our Singapore Business Class flight. See all our posts tagged Singapore Airlines.
Singapore SilverKris Business Class Lounge T3 Changi Location, Access and Hours
The Singapore Airlines SilverKris Business Class Lounge at T3 is located on Level 3, near to Gate A. It's open 24 hours a day, 7 days a week, and the following passengers have access:
Singapore Business Class, First Class and Suites passengers
SilkAir Business Class passengers
Star Alliance Business Class passengers
PPS Club members departing on Singapore Airlines and SilkAir flights
Solitaire PPS Club members arriving on or departing on Singapore Airlines and SilkAir flights
Air New Zealand Elite and Elite Partner members flying on Singapore Airlines or Air New Zealand flights to New Zealand, or connecting from these flights to another onward flight
Here's a quick video of the lounge offerings: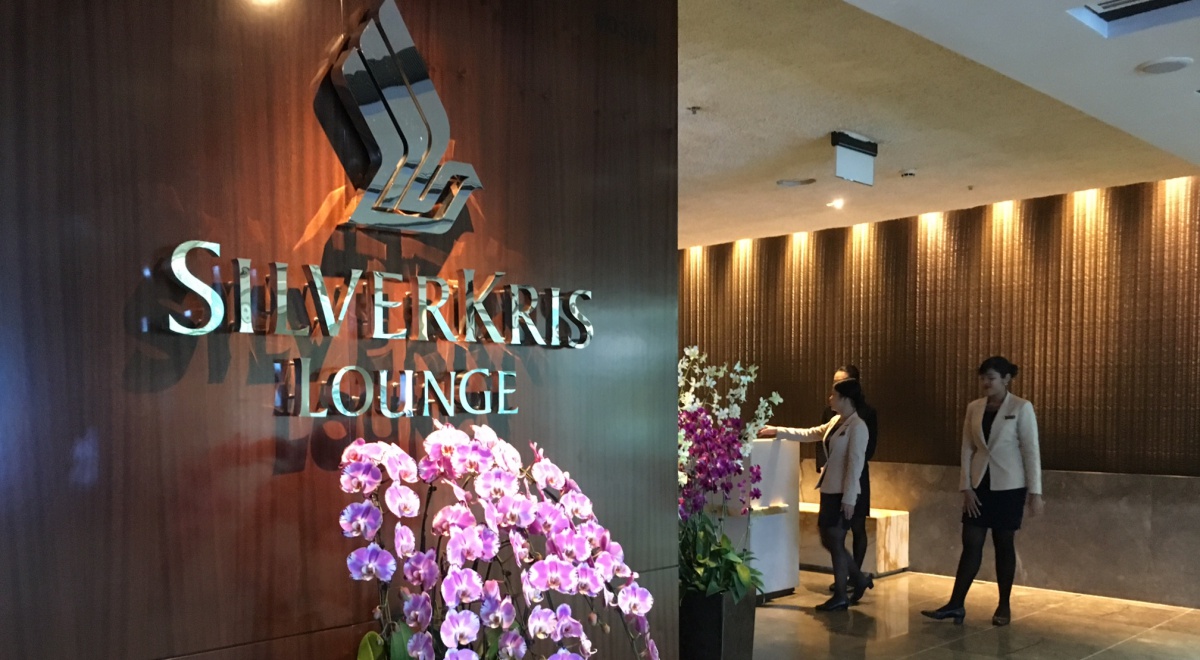 Singapore SilverKris Business Class Lounge T3 Changi Amenities
After your boarding pass is checked at reception, you're ushered into the lounge, which offers a number of different seating areas, although virtually all of them are the same type of armchair. I had to hunt around for awhile, however, until I found a chair near an available power outlet. Etihad's new lounges are much better in this regard, with a power outlet by virtually each seat.
The WiFi password at the time of our visit, SKL, was easy to remember, although it's not on every table as at some lounges. Instead, look for it by the large floral display on the left soon after you enter.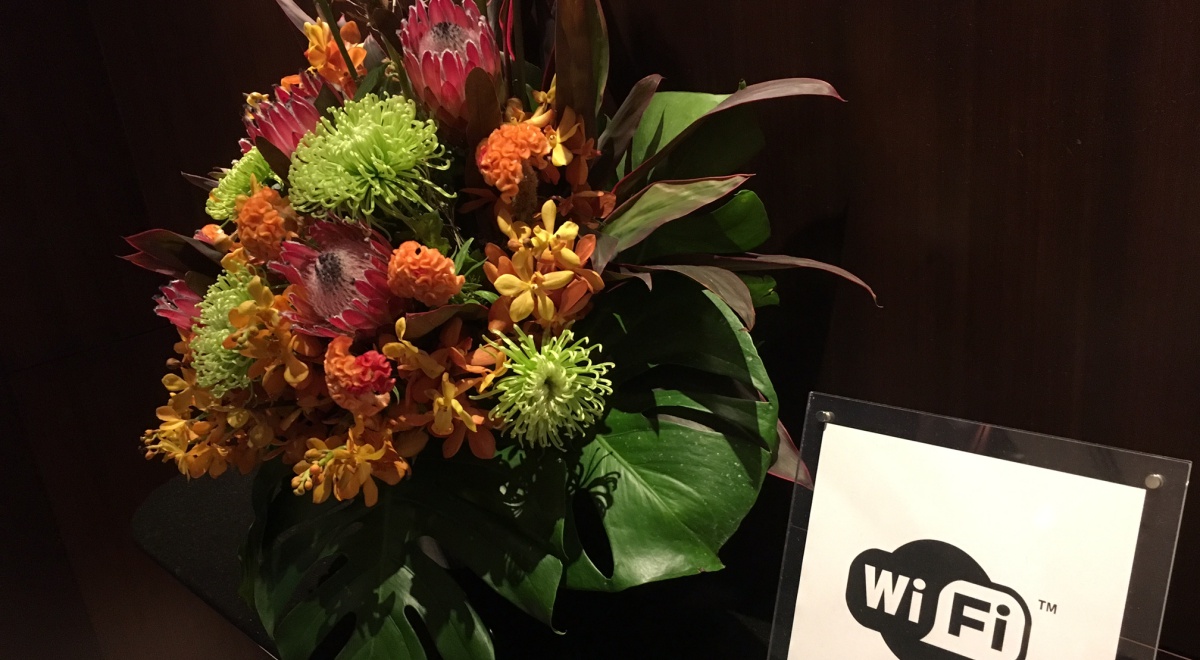 If you wish to take a shower, these are available in a section of the bathroom. The good thing is that, even though the lounge was quite busy during our early evening visit, there were available shower rooms, at least in the women's bathroom.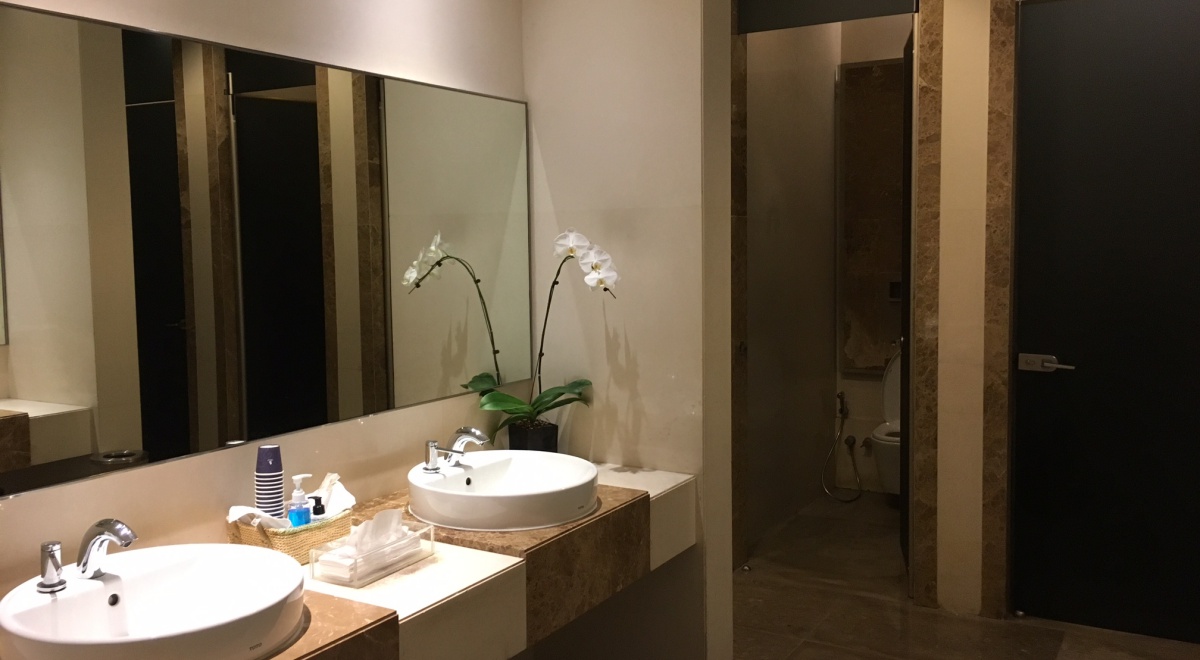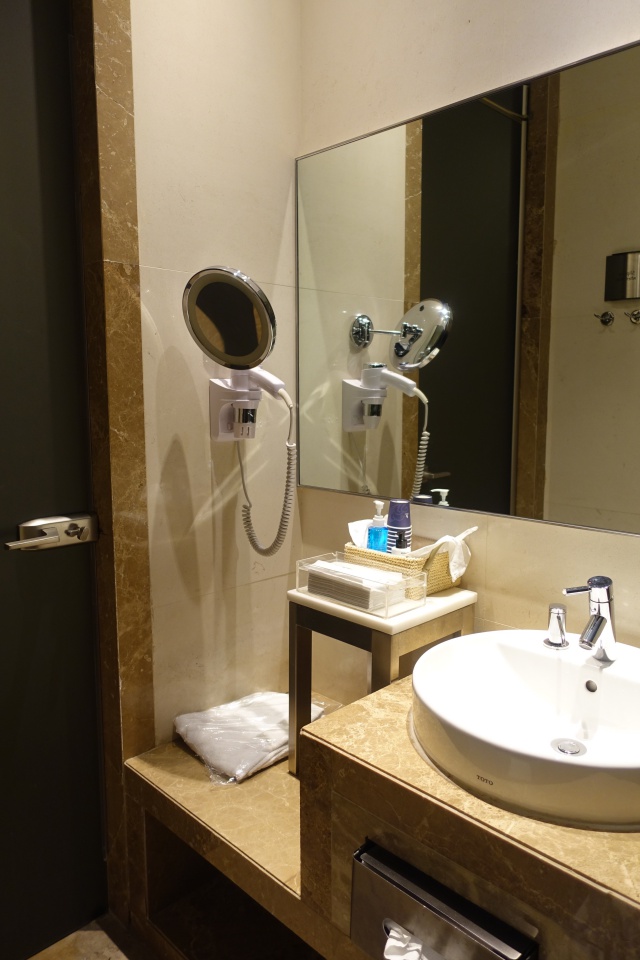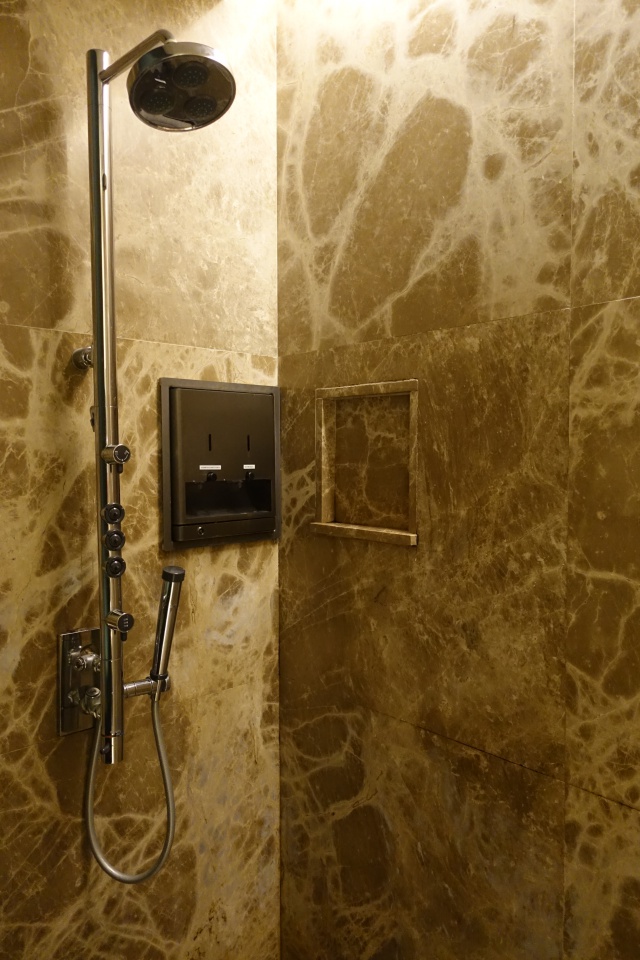 You may, however, be glad to have brought your own shampoo and toiletries with you, given the generic shampoo and soap dispensers in the shower: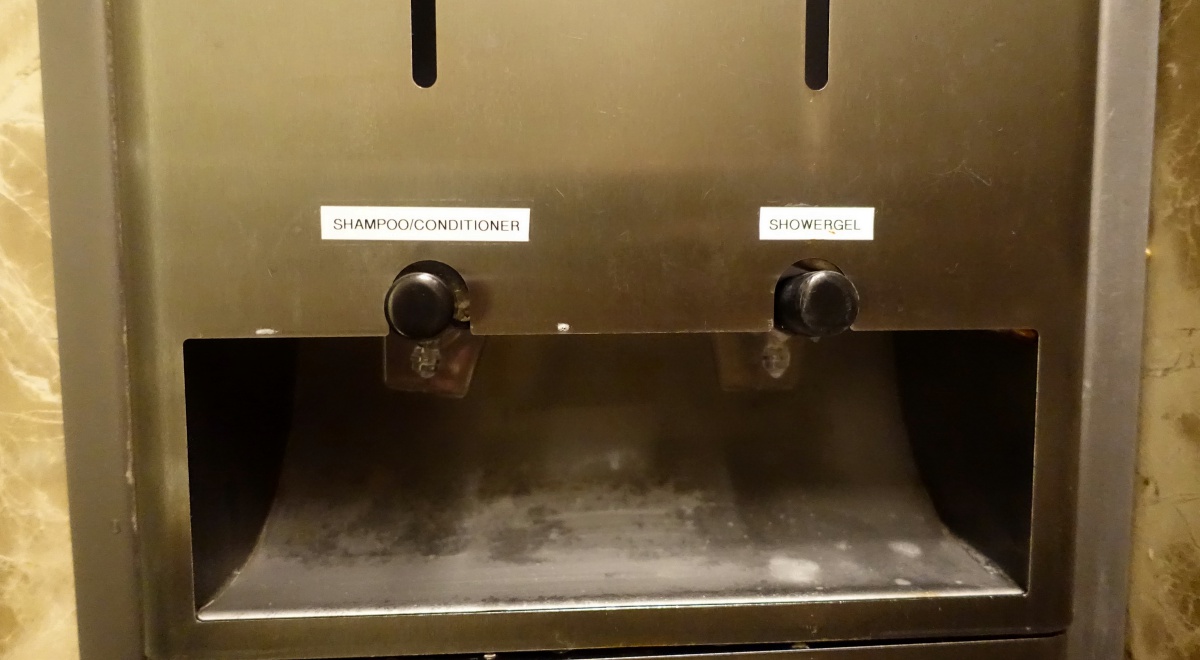 Singapore SilverKris Business Class Lounge T3 Changi Food and Drink
On the one hand, there's a variety of food on the buffet; on the other hand, particularly for a foodie destination such as Singapore, I found very little of it appetizing. During our visit, the cold buffet included soba noodles and salad fixings: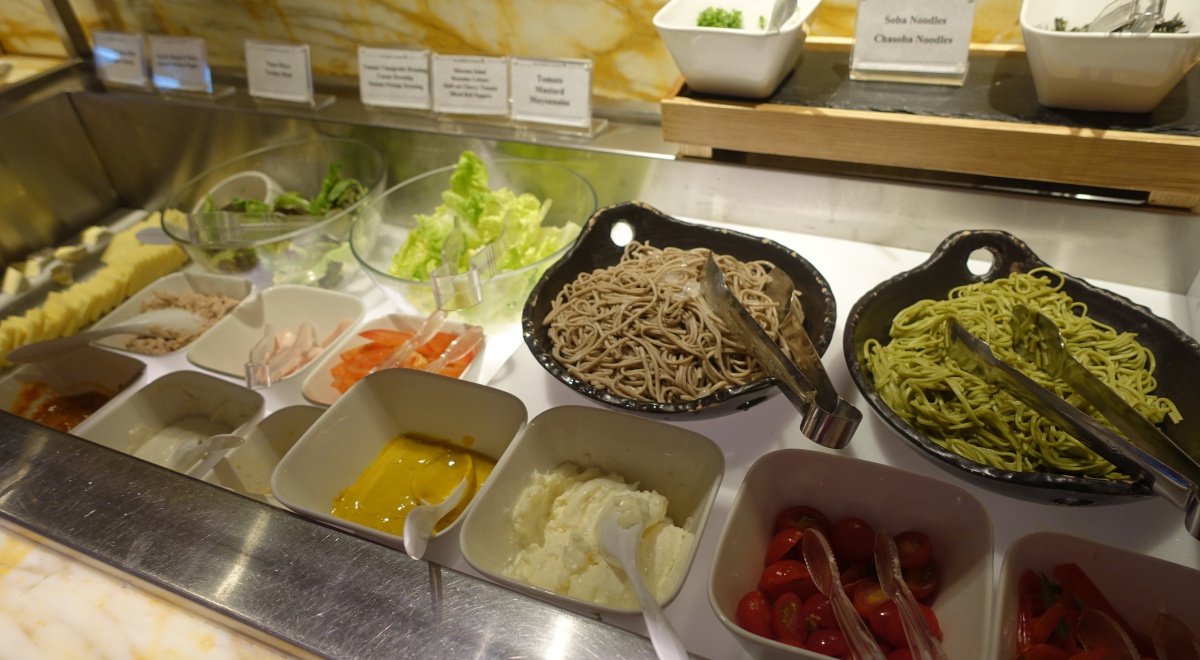 There was some fresh fruit, some sushi that didn't look appetizing, and various desserts: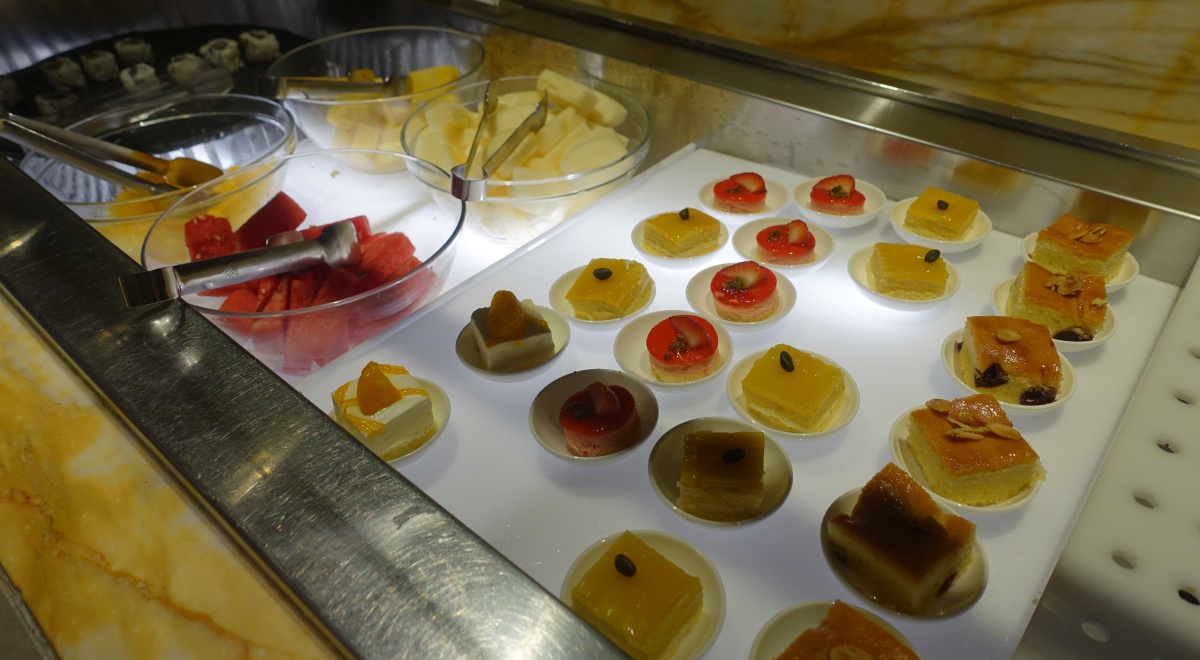 I did like that TWG tea was on offer, with hot water available from the adjacent samovar. Nearby were individually wrapped sandwiches.
Hot buffet items included Fusilli with Spicy Tomato Sauce and Salted Cod (this and several other dishes had 1-3 chilis, to indicate their spice level, although I only noticed the mild 1 chili rating for all of them):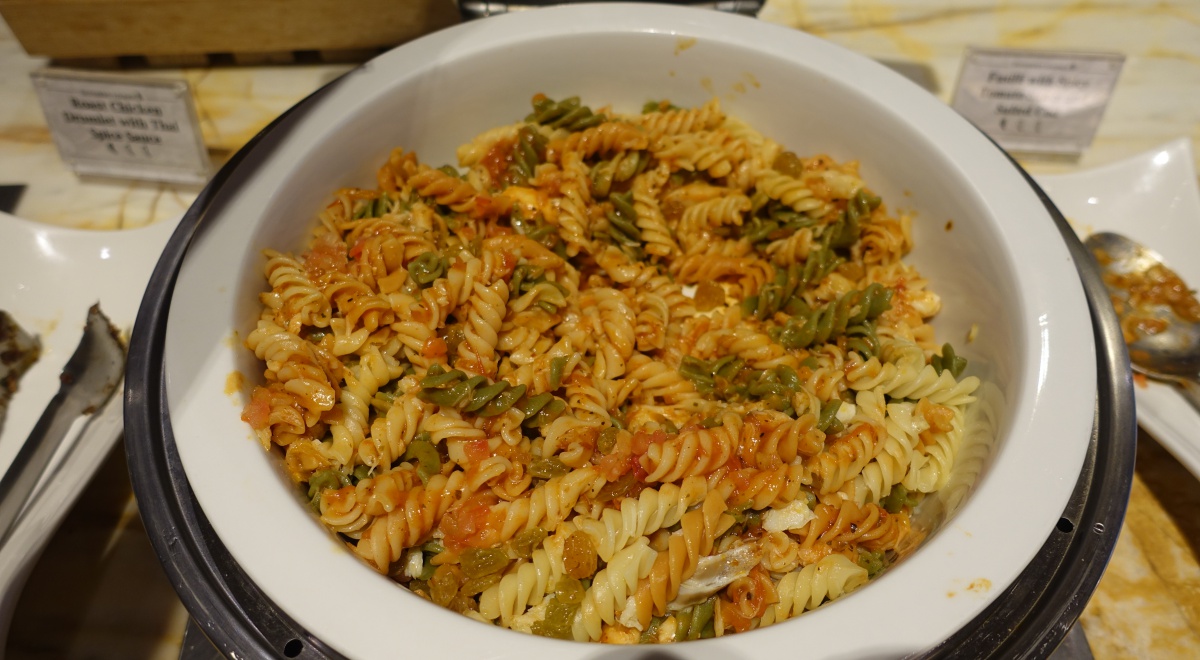 Roast Chicken Drumlet with Thai Spice Sauce: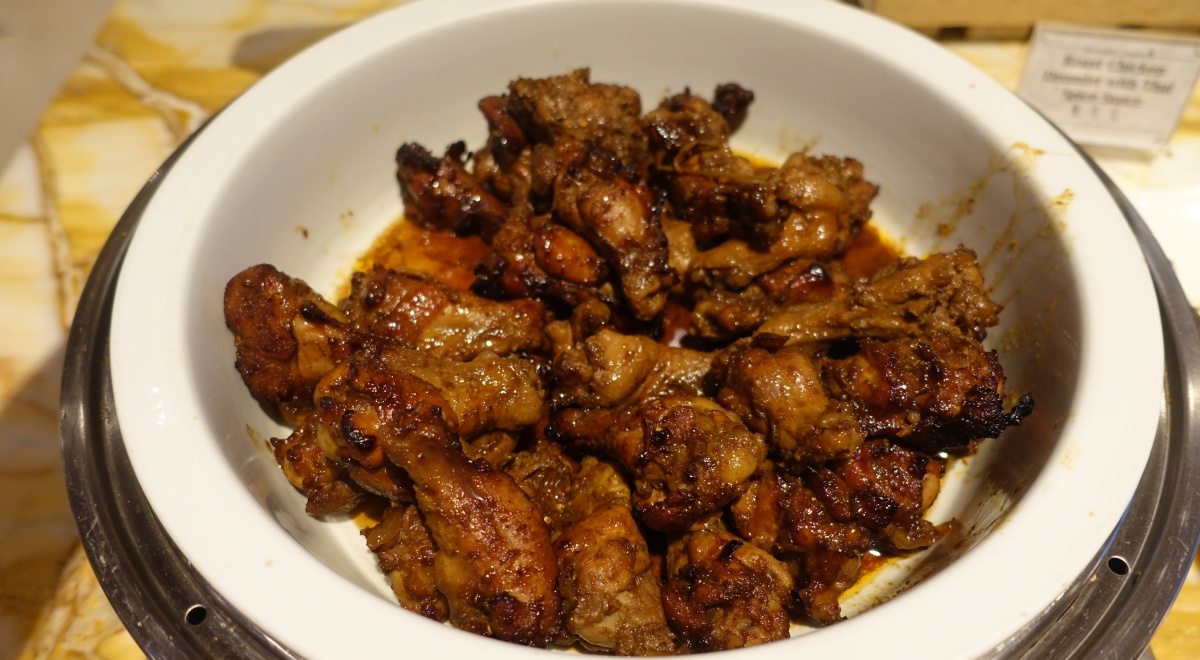 Beef Chuck Cube Arlesiana: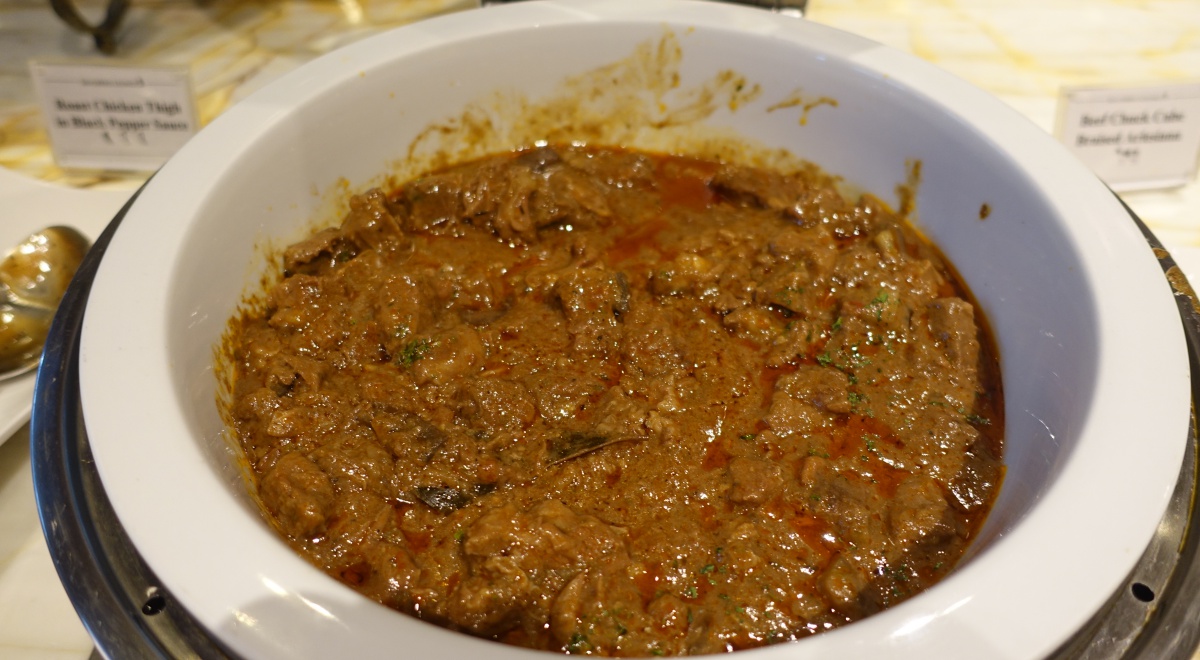 Braised Yellow Flat Noodle in Soya Sauce (Vegetarian):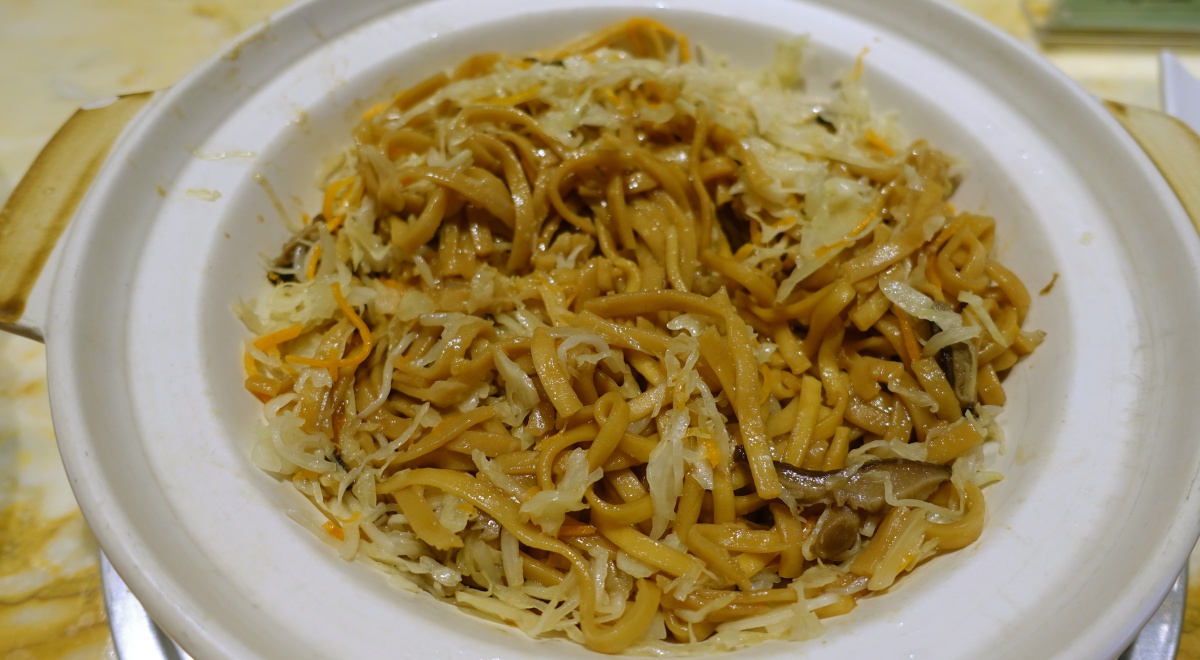 Various Indian vegetarian fritters, including onion pakora:
Pumpkin Mattar Curry with green peas, which was the only thing I tried that I thought was decent, although still nothing special: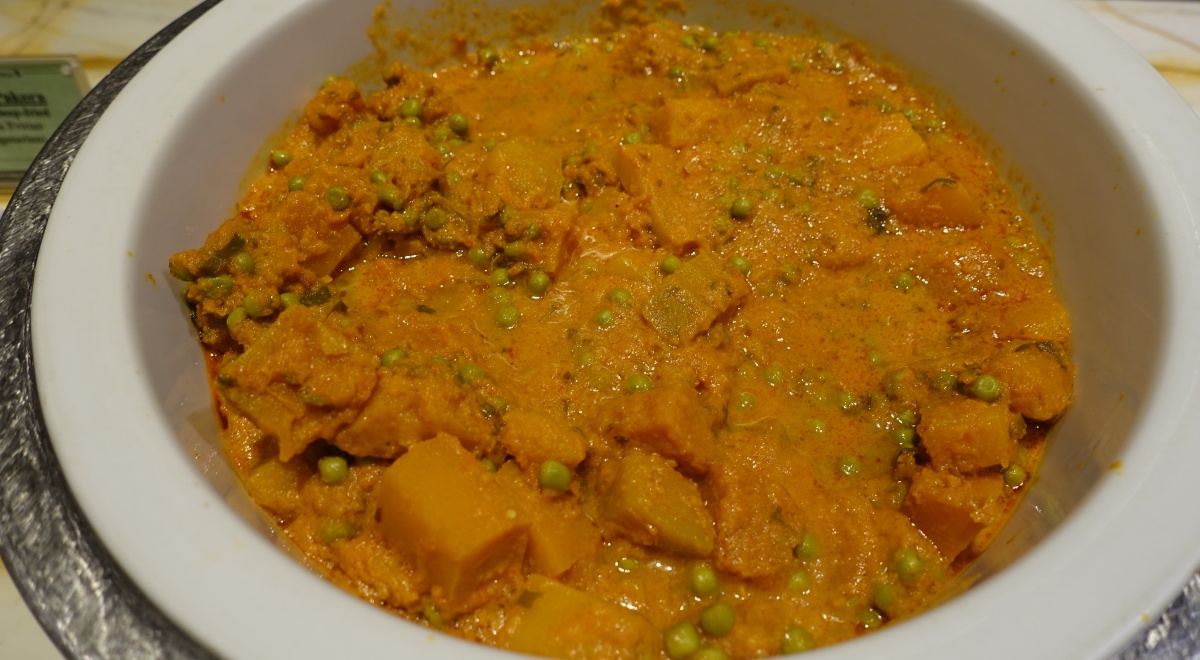 Fried Hoki with Sweet Sour Sauce, and Sweet and Sour Pork:
There was also beer on tap, wines, and soft drinks.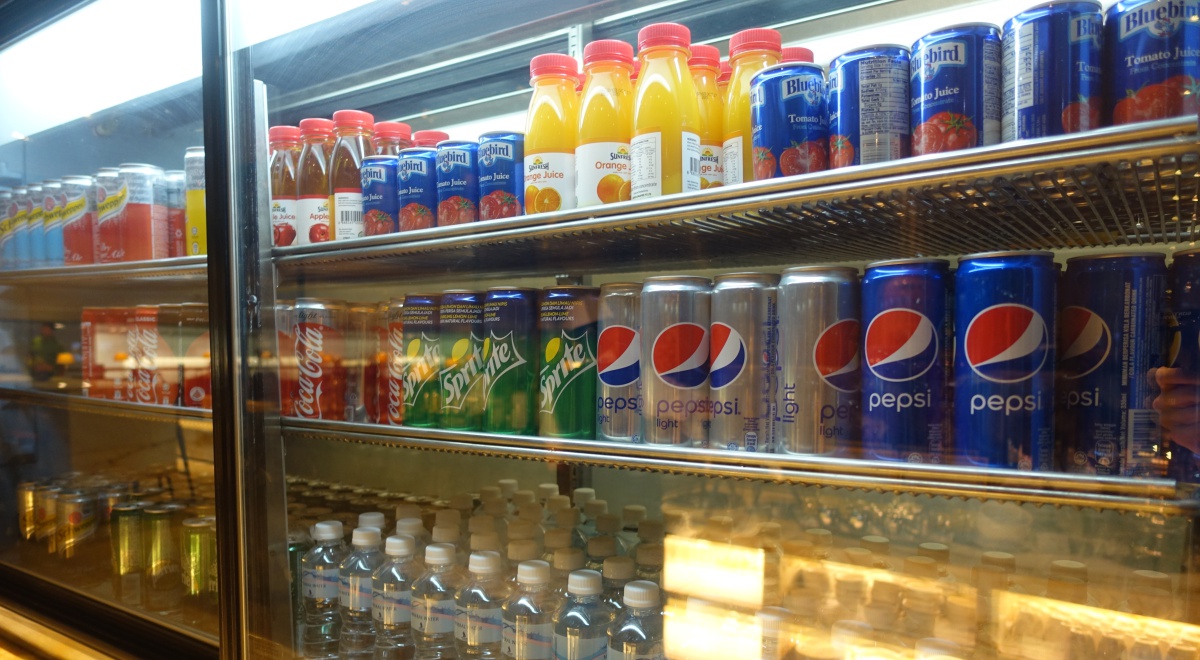 The coffee machine was Thermoplan, a Swiss manufacturer of commercial coffee machines: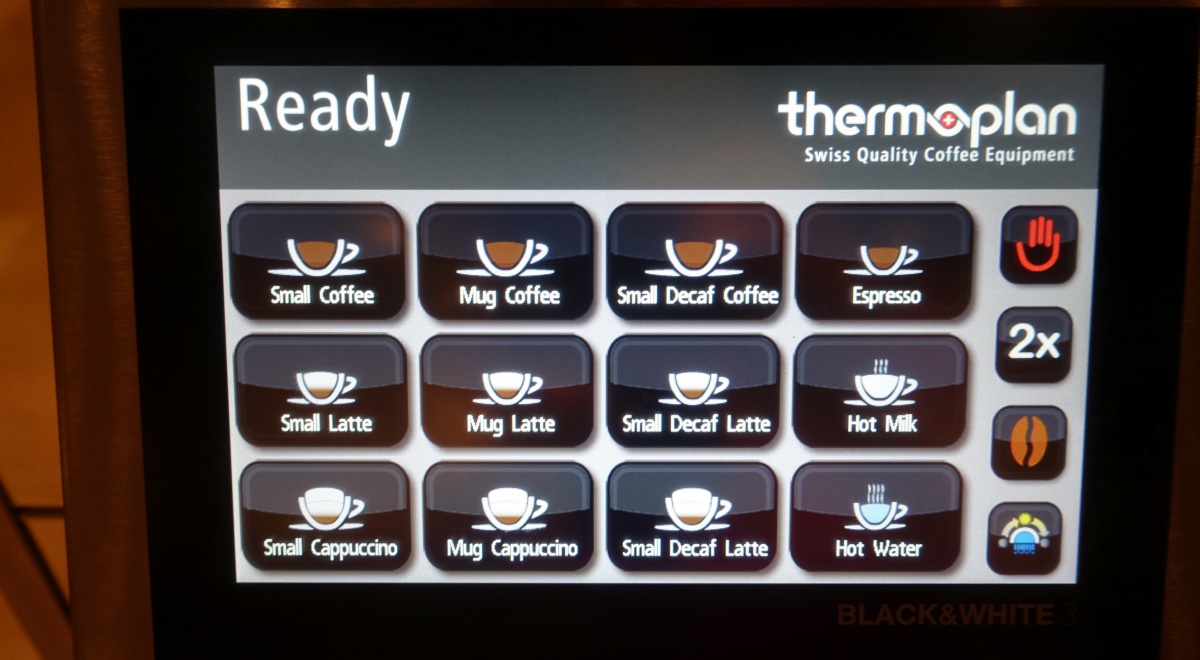 The Verdict
It's interesting to me how different international airlines are, not only in terms of their onboard product, but also their lounge experience. While there are many things to like about Singapore Airlines Business Class in the air, I found the SilverKris Business Class Lounge experience at Changi Airport T3 underwhelming, apart from the pretty floral displays.
The lounge is rather dark, so I found the dim lighting depressing, although I suppose it's better than it being too bright and like a doctor's waiting room. The buffet food had a fair amount of variety, but I found there was an overabundance of fried and fatty food, and poor quality when it came to the sushi and lighter options. I did like that there was TWG tea, however.
The bathroom and shower rooms were fine, but the generic shampoo and shower gel dispensers conveyed more of a motel than luxury feel.
I was also surprised not to find more power outlets, given how many business travelers there were. It was a good thing that I had a power adapter with me, as only Singapore/UK style power outlets were available.
If you've visited the Singapore SilverKris Business Class Lounge at T3 in Changi recently, what was your experience?
Recommended Posts
Review: Singapore Airlines Business Class A350-900 DME to SIN
Review: Singapore Airlines WiFi
The World's 6 Best First Class Airline Experiences
Singapore KrisFlyer Award Chart Devaluation: Up to 30% More
Review: The Fullerton Bay Hotel, Singapore
Need Award Booking Help? Our fee is as low as $75 per ticket if you book your hotel or cruise with TravelSort.
If you enjoyed this, join 200,000+ readers: please follow TravelSort on Twitter or like us on Facebook to be alerted to new posts. Get travel inspiration from TravelSort on Instagram or check out TravelSort on YouTube
Become a TravelSort Client and Book 5-Star Hotels with Virtuoso or Four Seasons Preferred Partner Benefits