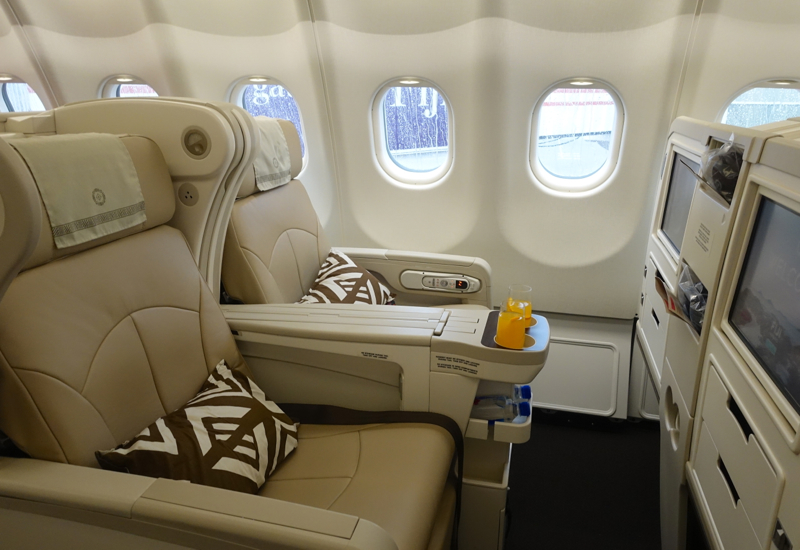 This Fiji Airways Business Class Review is from a Fiji trip report. For more on Fiji stay and our Air New Zealand flights to Fiji, please see these posts:
Air New Zealand Auckland Airport New Koru Lounge Review
Review: Air New Zealand Business Premier 777-200
Review: Sofitel Fiji Resort & Spa
Chantara Thai Restaurant Review and Menu, Fiji
Sofitel Fiji Restaurants and Menu Review
Review: Fiji Airways Tabua Club Lounge, Nadi (NAN)
Fiji Airways A330 Business Class Cabin and Seat Selection
Fiji Airways Business Class on the A330 offers 24 angled flat seats across 4 rows in a 2-2-2 configuration. As with Air Tahiti Nui's paired angled flat seats, this is great for couples traveling together, although not ideal for solo travelers. If you are traveling solo, I highly recommend one of the middle two seats, since at least these seats both have direct aisle access and you won't have to worry about either climbing over your seatmate or having him/her climb over you.
As usual, I'd recommend seats in row 2 and row 3, and avoiding row 1 and row 4, due to potential light and noise from the galley just in front of row 1 and behind row 4.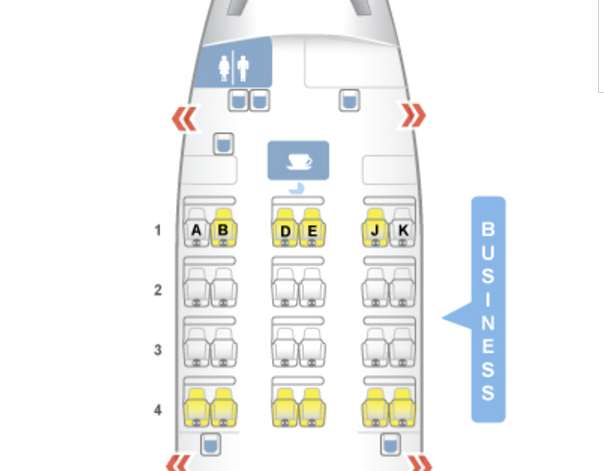 Fiji Airways A330 Business Class Seat Map, Courtesy SeatGuru
Fiji Airways Business Class Seat
The Fiji Airways Business Class seat is 21 inches across, so a half inch wider than Air Tahiti Nui Business Class; however there is greater distance between the rows, 60 inches vs. 53 inches on Air Tahiti Nui. There's plenty of leg room for all seats, including row 1; here are seats 1A and 1B: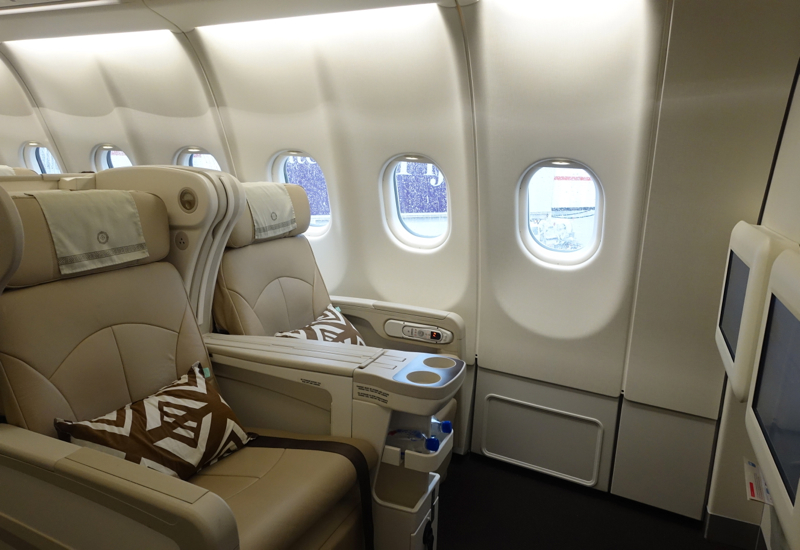 The cabin interior looks fresh and more modern than Air Tahiti Nui, with the cream colored leather seats. And fortunately there's also a power outlet for each seat, which Air Tahiti Nui Business Class lacks, and which was a welcome relief after the dearth of power outlets in the Fiji Airways Lounge in Nadi.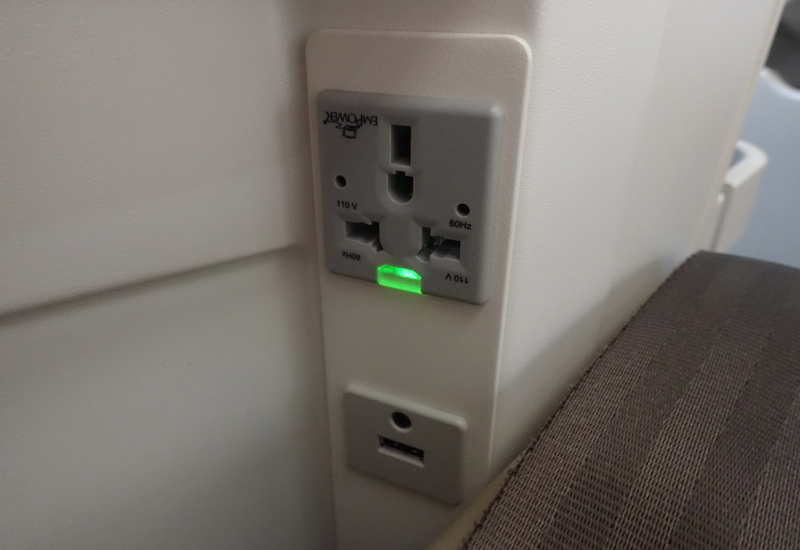 Seat controls are simple and intuitive: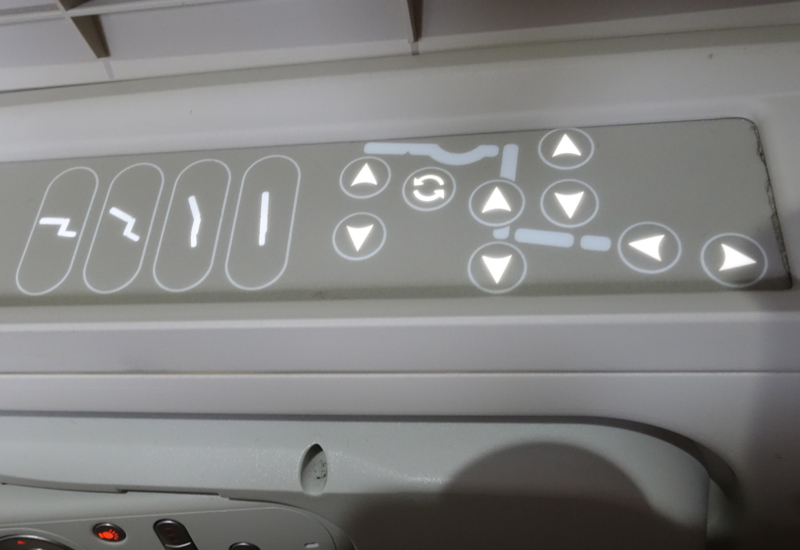 I also liked that Fiji bottled water was already at each place, in a little holder by the arm rest: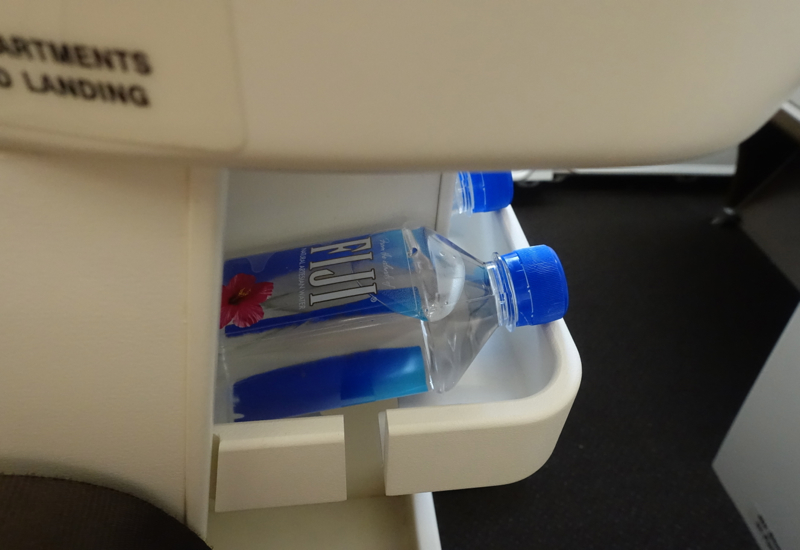 There are also small storage compartments in the back of the seat in front for electronics, glasses, etc.: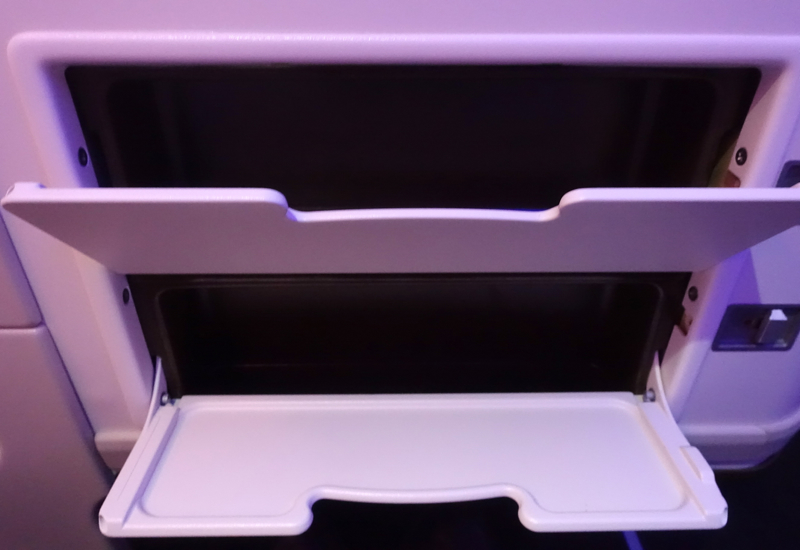 Fiji Airways Business Class Menu and Food, Nadi NAN to Los Angeles LAX
After being welcomed on board, we were offered pre-flight drinks. My son and I both opted for the orange juice drink, which was nicely served with fresh orange slices, although I must say I still prefer the fresh squeezed orange juice that Air New Zealand Premium Economy served.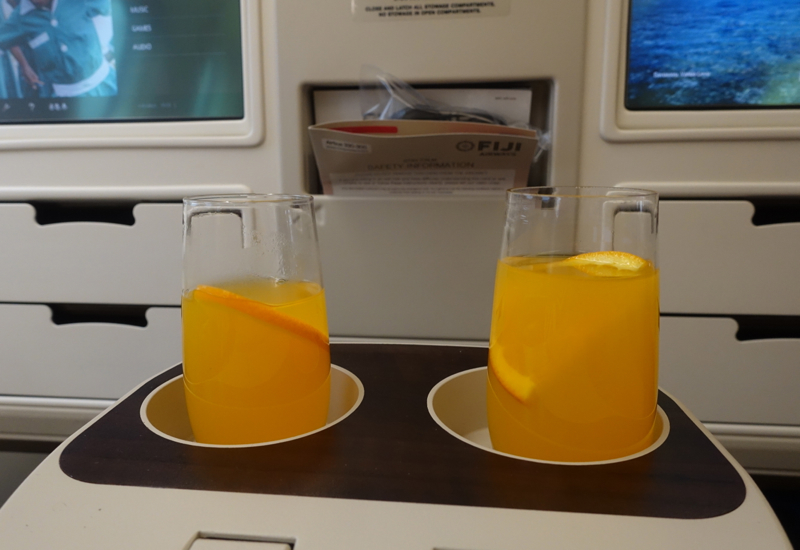 Our flight originally was to have been a night flight departing after 9pm Fiji time, but due to the tropical storms it was moved up by 7 hours, so the dinner ended up being a late lunch for us. Here's the menu from Nadi to Los Angeles: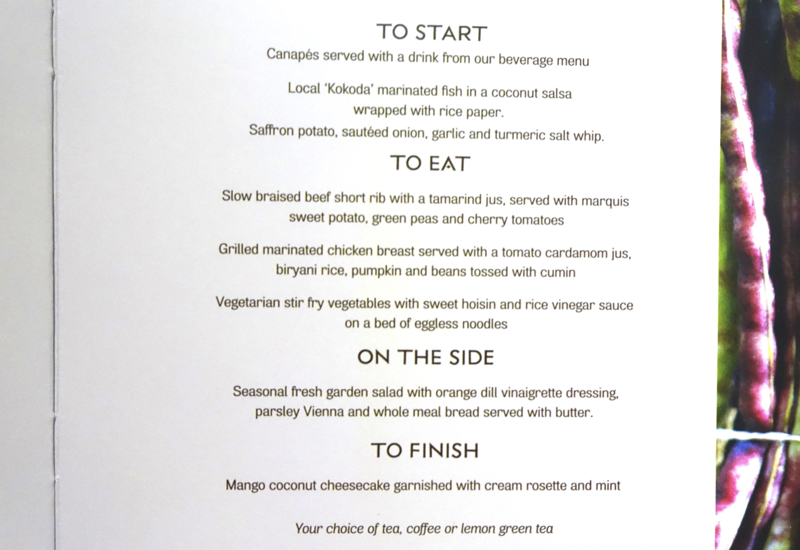 And here's the white wine list: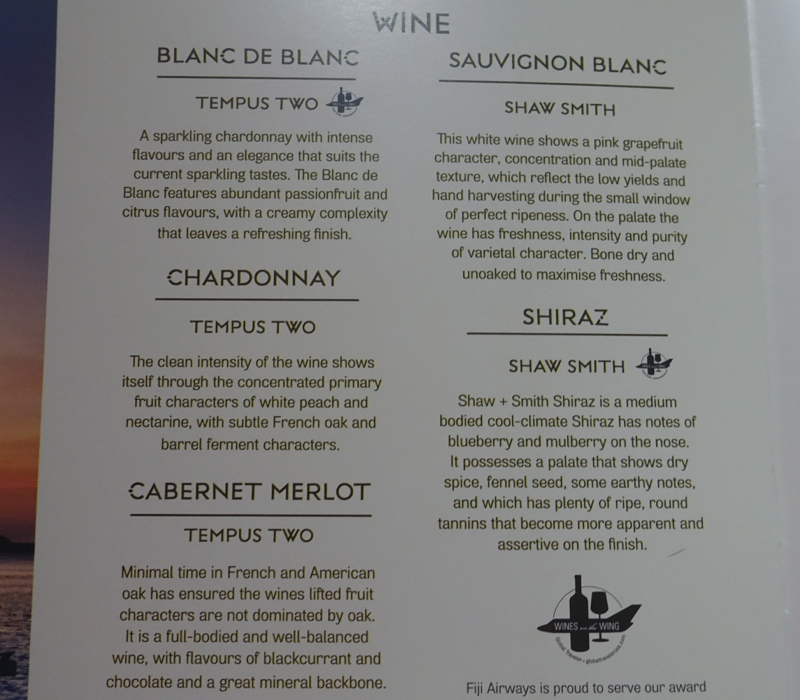 We were also given breakfast menus that were similar to the pre-order menus in hotels, for us to check off our choices.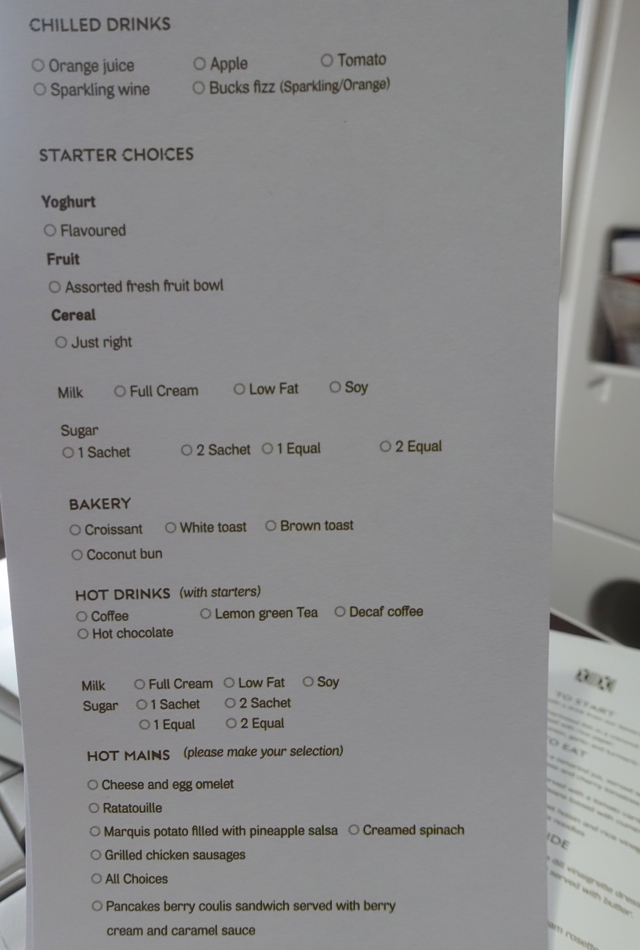 I thought the appetizer was the highlight of the meal: Fijian "kokoda" (marinated fish) served with vegetables in a rice paper wrap, alongside a tasty saffron-tumeric-potato tartlet. If the entire meal had been of this quality, I would have been very happy.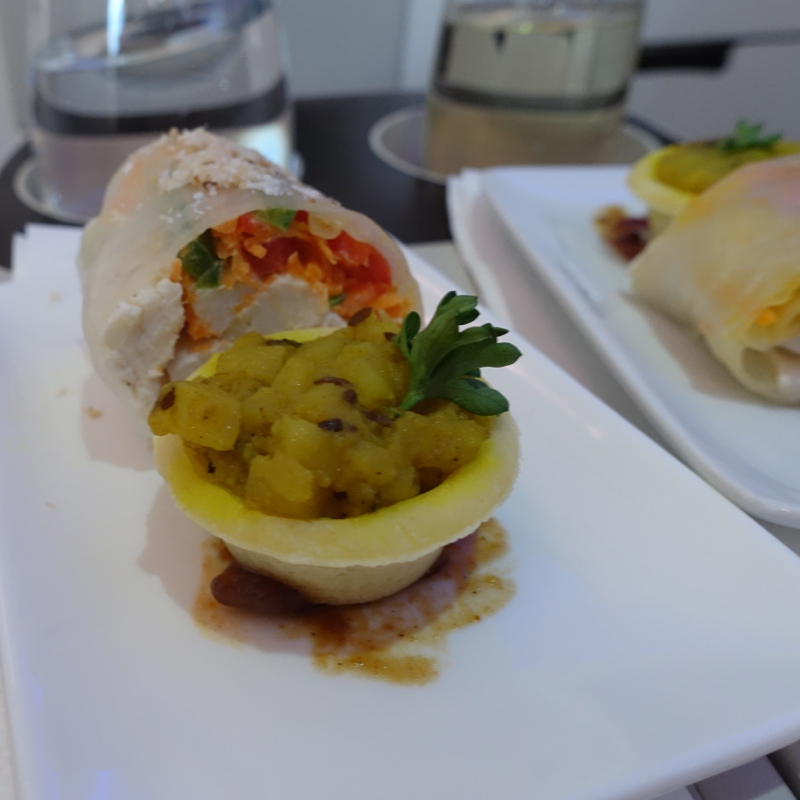 Sadly, that was not to be–the main dish of beef short rib was very lackluster, both in presentation and taste. It also differed from the menu in that there was no sign of sweet potato, only of regular mashed potatoes, and instead looked like a 1970s TV dinner. To be fare, the beef short rib did taste better than a TV dinner, but I couldn't discern the tamarind (which I enjoy and was the key ingredient that made me order the dish) in the sauce.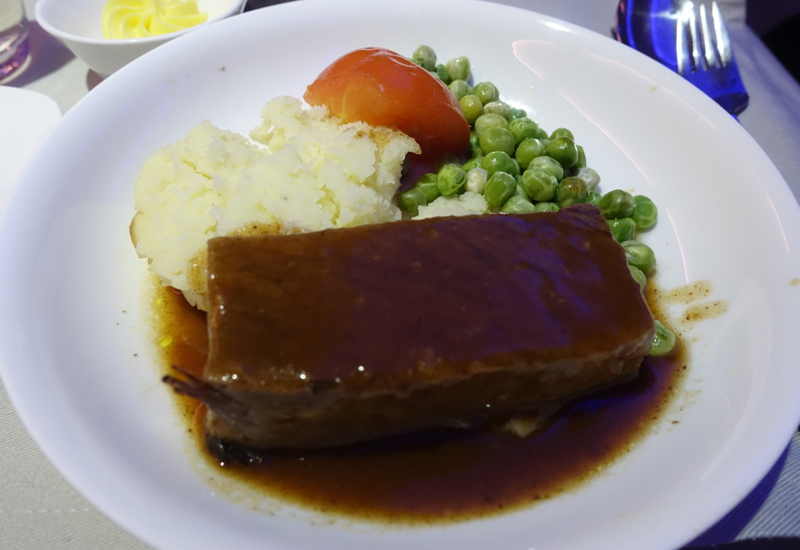 The meal was accompanied by a simple but fresh salad and very ordinary bread: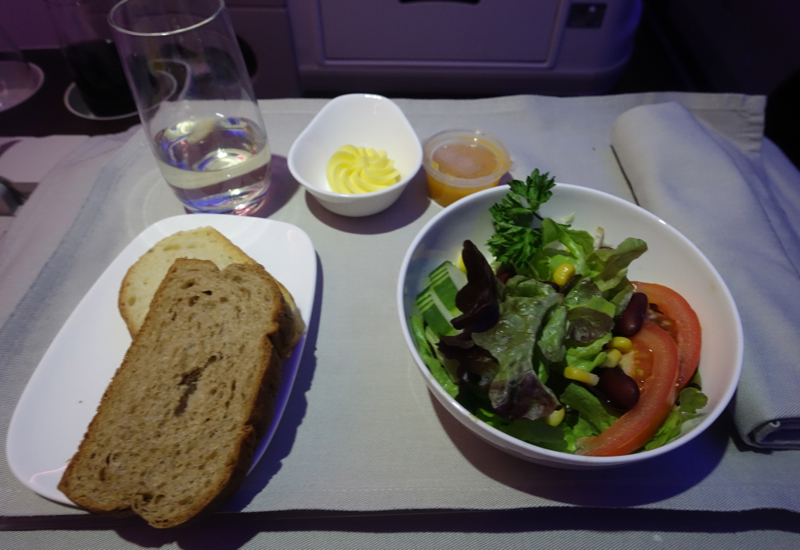 There were no choices for the dessert, only the coconut cheesecake with mango topping. It was better and less cloying than the white chocolate cheesecake on Air New Zealand, but even I make better cheesecake.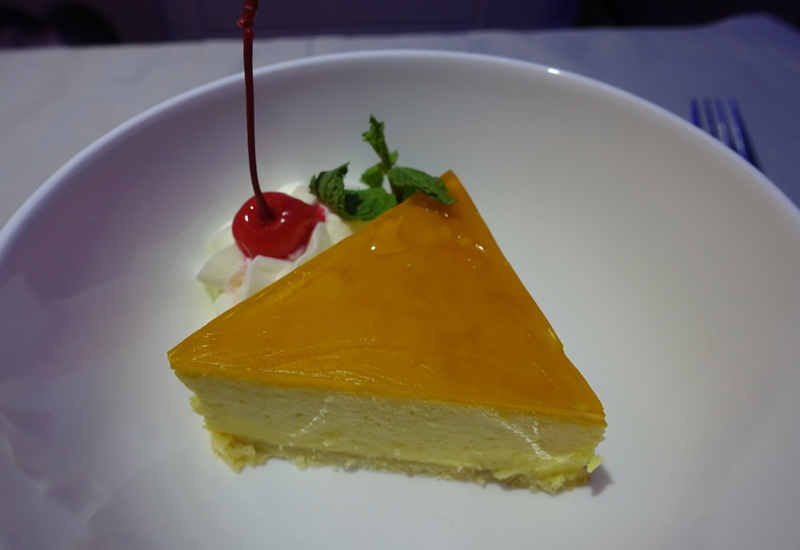 Breakfast the next morning included Yoplait yogurt and our choice of main. The cheese omelet was decent and a good sized portion, but forgettable.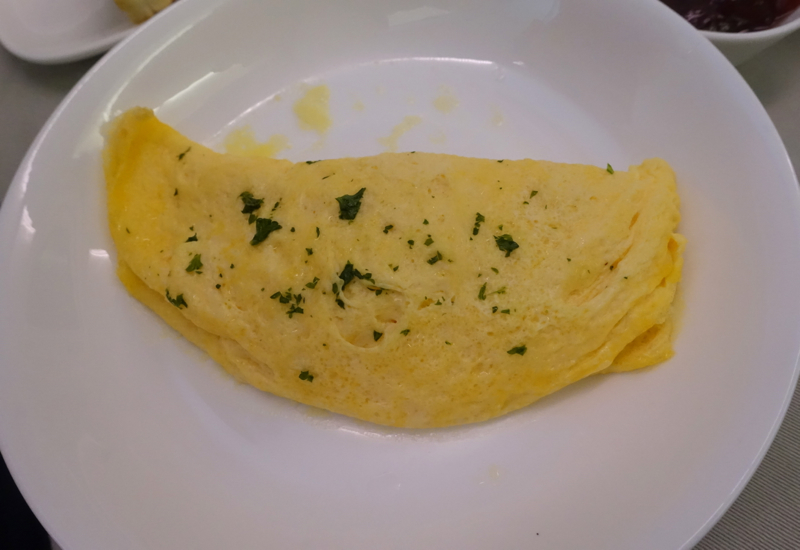 My son enjoyed the pancake sandwich, although I would have preferred it with pure maple syrup rather than the caramel sauce.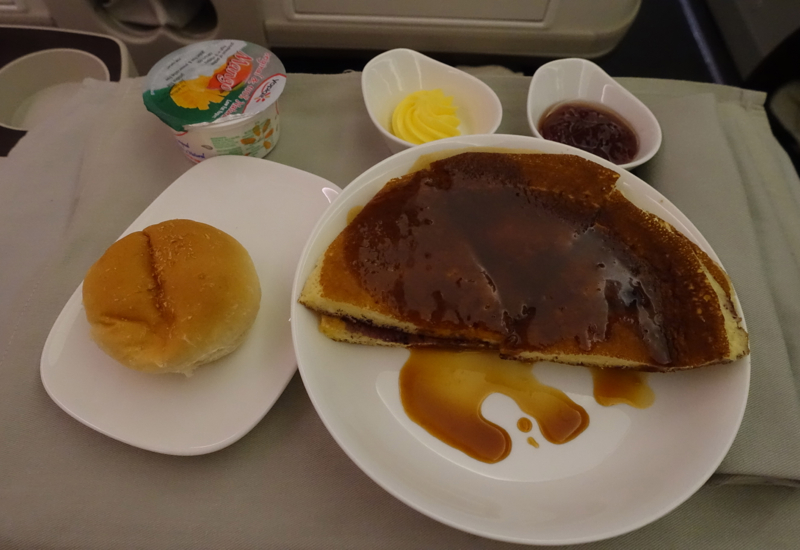 There were no espresso drinks, but the coffee was nice and strong.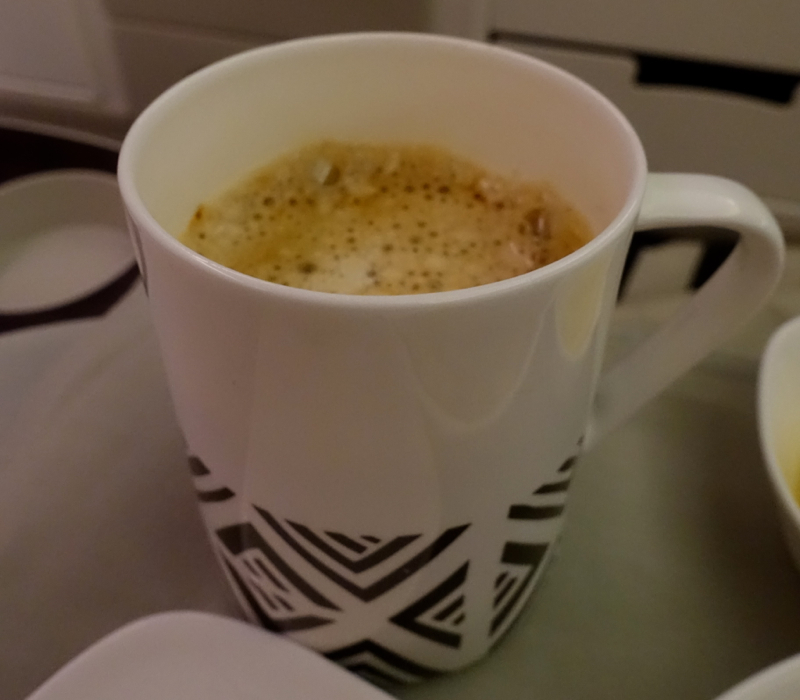 Fiji Airways Business Class Amenity Kit
The provided amenity kit included a cute Fiji Airways patterned sleep mask, earplugs, a wooden handled toothbrush with toothpaste, and turquoise compression socks. No moisturizer or lip balm, but I guess they figure that passengers will be either coming from or going to plenty of humidity in Fiji.
Fiji Airways Business Class Bed and Sleep Quality
I personally can't sleep on angled flat bed seats, so while the recline of the Fiji Airways Business Class seat was fine for lounging and watching movies, I didn't get any real sleep on them, even after taking a sleep aid and using part of the supplied duvet as a mattress cover.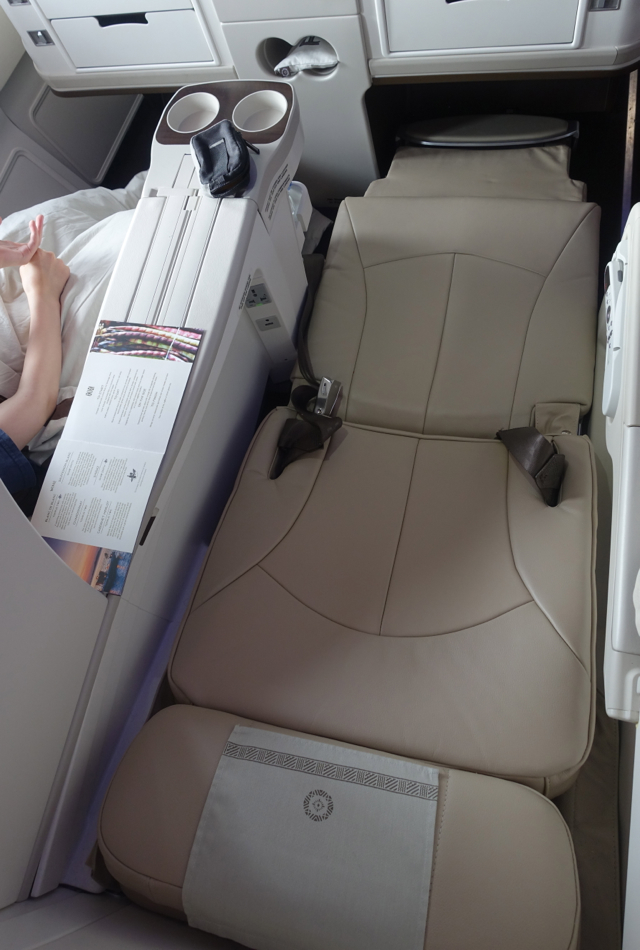 Fiji Airways In Flight Entertainment
Phitek noise cancelling headphones are provided in Fiji Airways Business Class, for use with the IFE. The IFE control is as usual in the arm rest.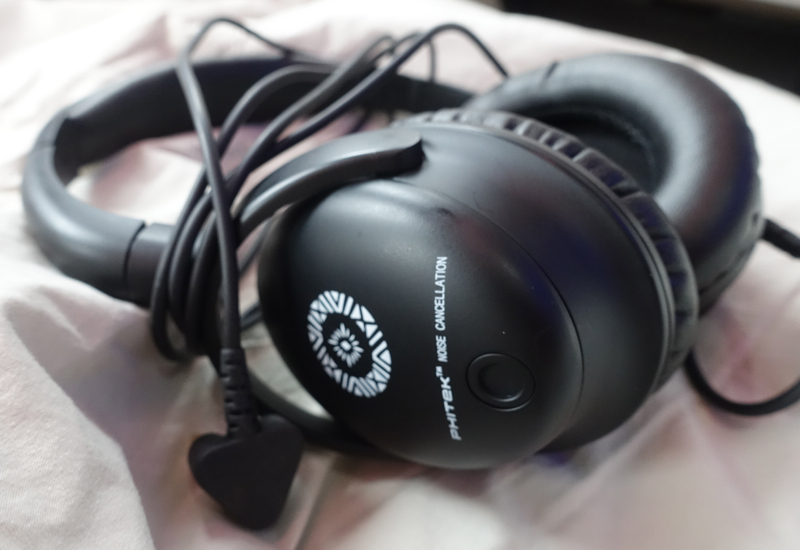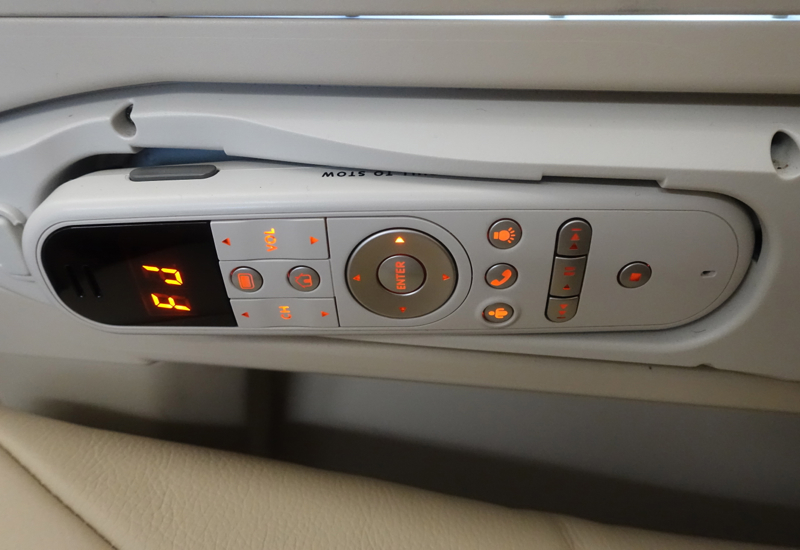 The IFE offered a good selection of recent and not so recent films. It's not Singapore KrisWorld, but even my movie fanatic husband didn't run out of things to watch.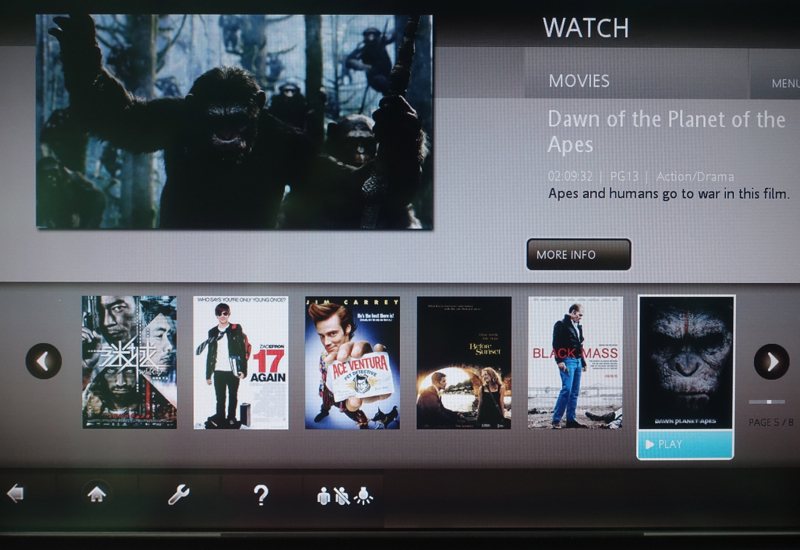 I watched "The Big Short" with Ryan Gosling, Brad Pitt, Steve Carrell and Christian Bale. Well acted and a good watch, even if in actuality there were many folks who foresaw the housing bubble collapse.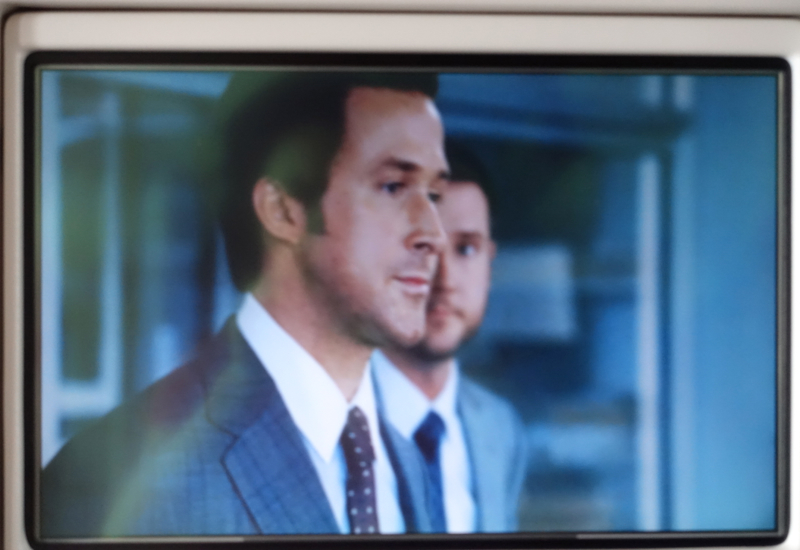 The Verdict
Fiji Airways Business Class was a better experience than Air Tahiti Nui Business Class, with more modern (and thankfully power supplied) seats and better (although not great) food as well as better IFE. Seats are angled flat, which my son was able to sleep on but which I found too uncomfortable for sleeping, although more than comfortable enough for lounging and watching films. Service was friendly and professional. We especially appreciated the effort to get our flight out before the storm hit, enabling us to depart and arrive earlier than scheduled.
If you've flown Fiji Airways Business Class, what was your experience?
Related Posts
Review: Fiji Airways Tabua Club Lounge, Nadi (NAN)
Need Award Booking Help? Our fee is as low as $75 per ticket if you book your hotel or cruise through us.
If you enjoyed this, join 200,000+ readers: please follow TravelSort on Twitter or  like us on Facebook to be alerted to new posts. 
Become a TravelSort Client and Book Your Fiji resort with Virtuoso VIP Amenities!