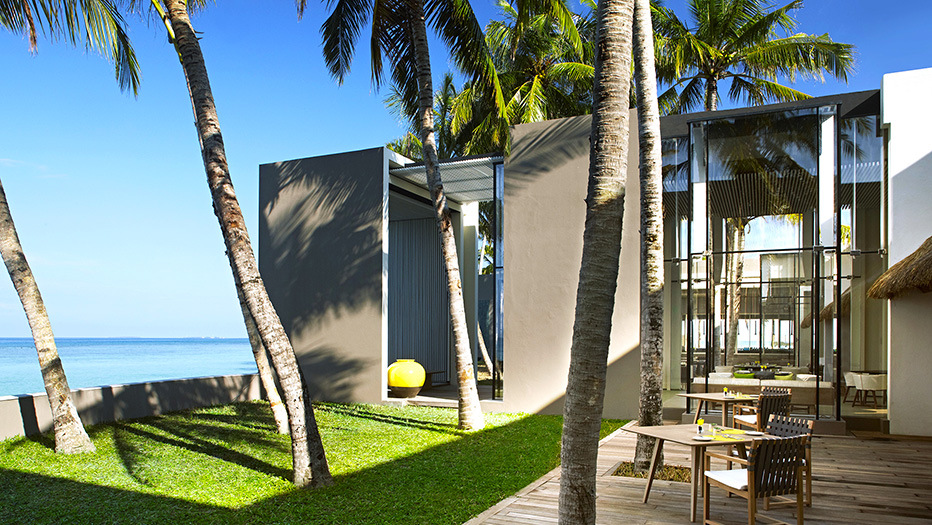 This review of Cheval Blanc Randheli's Restaurants and Menus is from our recent stay at this fantastic Maldives luxury resort. For the prior posts, please see:
Review: Cheval Blanc Randheli Lounge, Male Maldives
Review: Cheval Blanc Randheli, Maldives
Le 1947 Maldives Review, Cheval Blanc Randheli
Snorkeling with an Octopus, Cheval Blanc Randheli, Maldives
The White Restaurant Location
The White Restaurant is where Cheval Blanc Randheli serves breakfast daily until 11am, and is located off of the main reception area, with both indoor and outdoor al fresco seating. It also serves casual brasserie favorites throughout the day. Both days we enjoyed sitting outdoors, with a view of the ocean.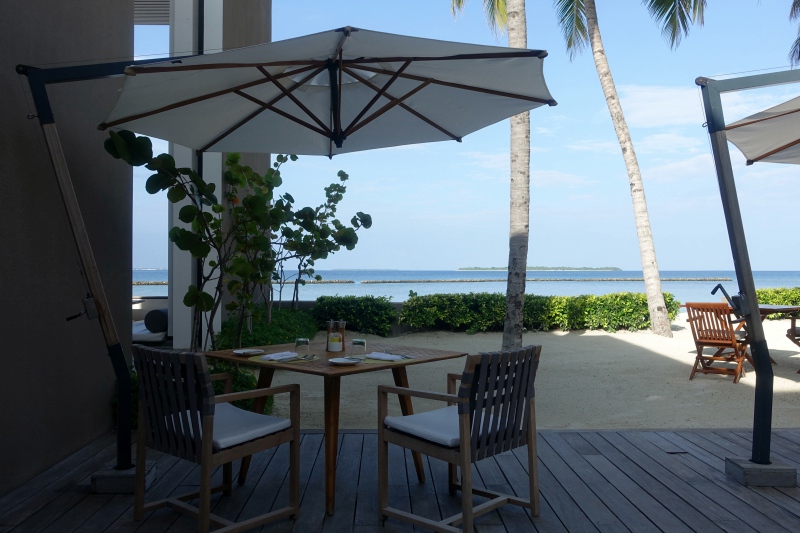 Breakfast at The White Restaurant
For breakfast, a small buffet of high quality fresh fruits, breads and pastries, jams, and cereals is available. I liked that this was in a chilled, enclosed room, which meant there was no issue of flies near the food, as can be the case at some other Maldivian resorts.
Fresh fruits included my favorite, passion fruit, as well as papaya, mango, pineapple, watermelon, and even cherries and pomegranate.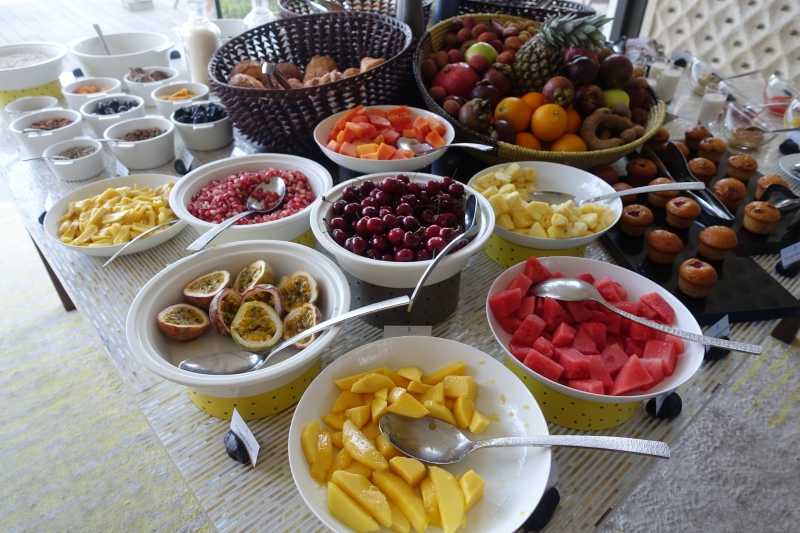 There were also dried fruits and a selection of cereals and bircher muesli: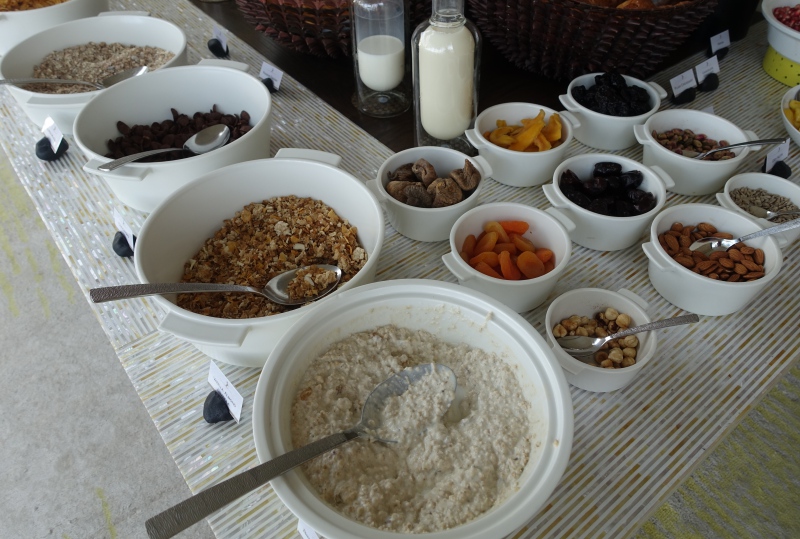 And of course, given the French ownership, the pastries, particularly the almond croissants, were fantastic, with just the right balance of almond paste to pastry. The jelly doughnuts also looked tempting, although I didn't try them. There were various housemade jams and also nutella to accompany them.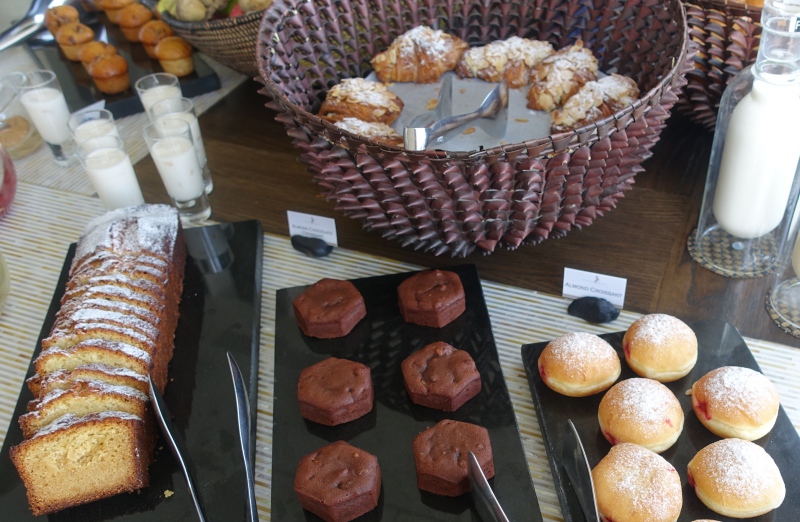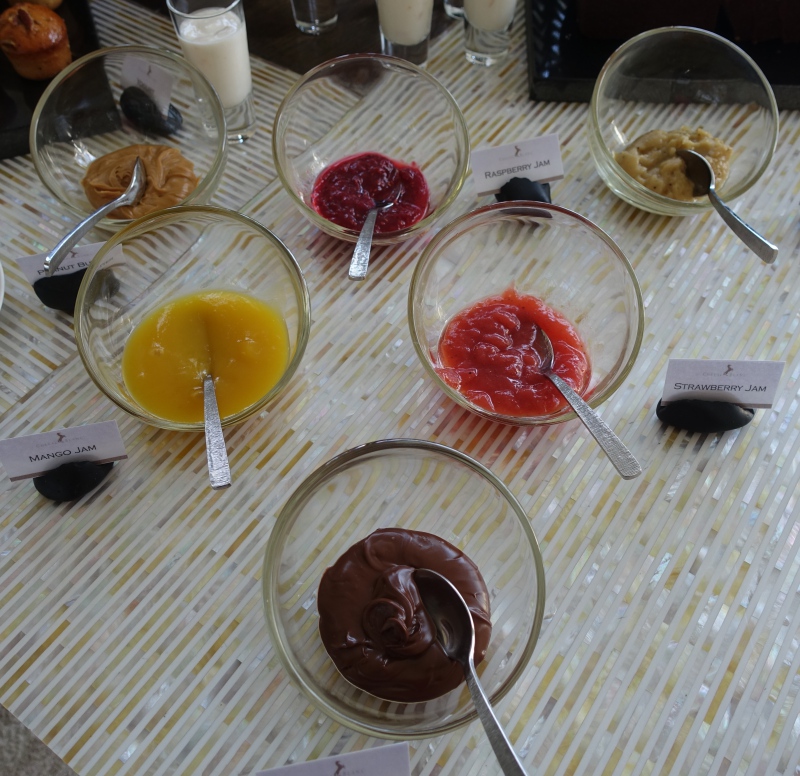 Here's my breakfast plate from the buffet: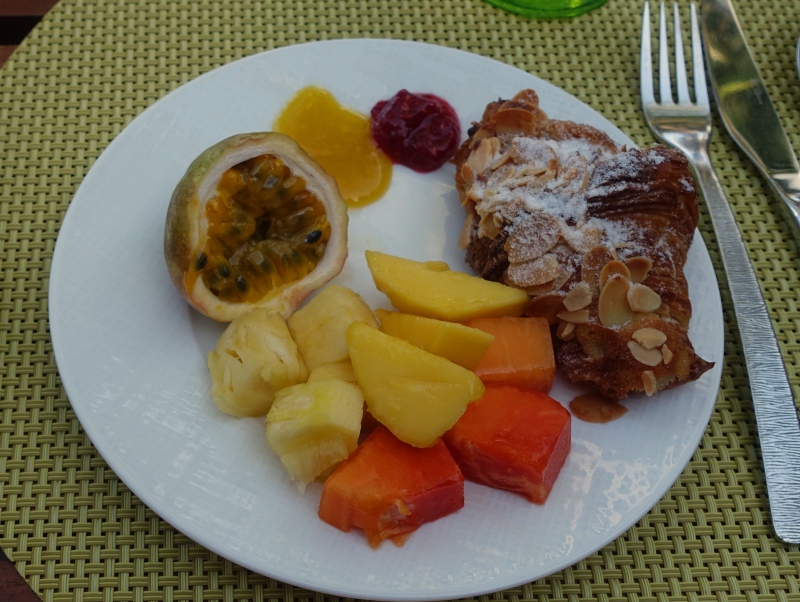 In addition, there were a number of a la carte options available to order. Here's the breakfast menu: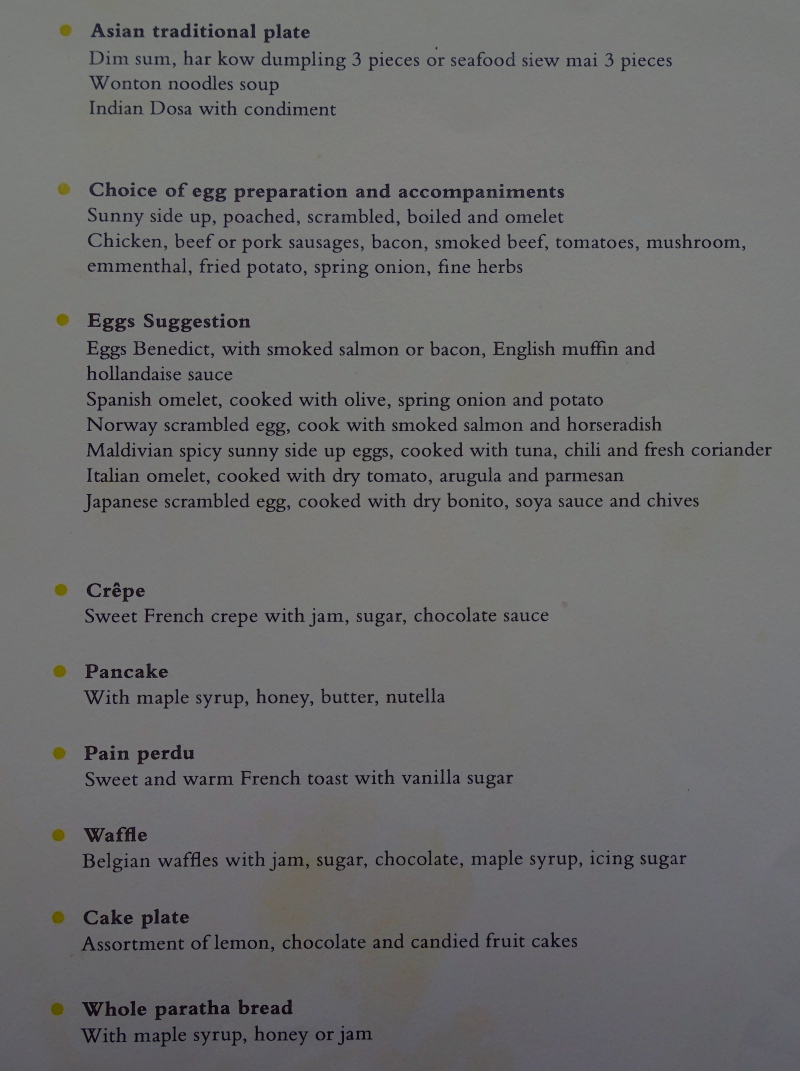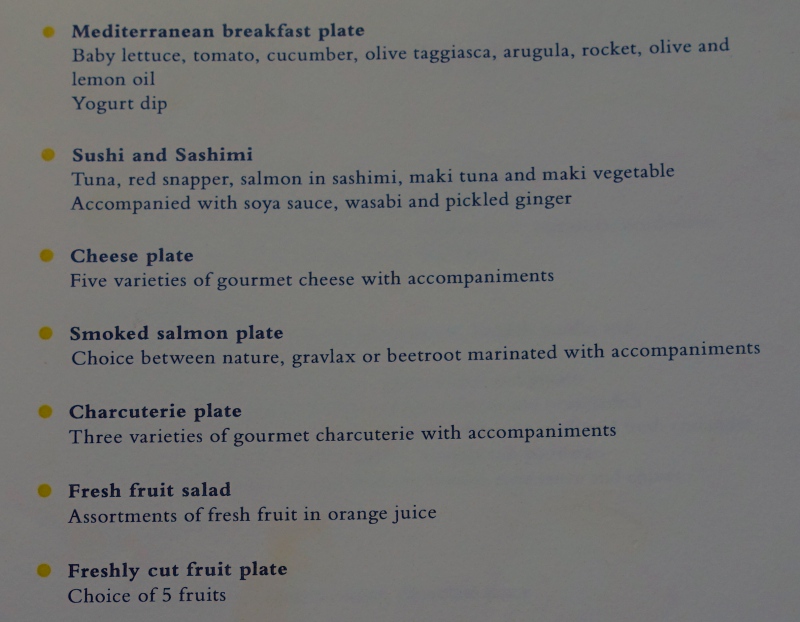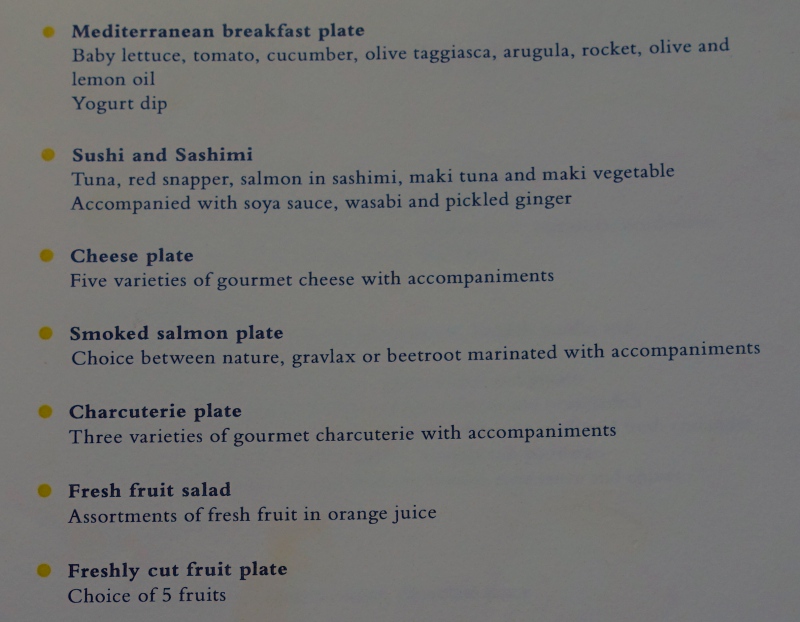 We started off with our choice of fresh squeezed juices; I loved that I could order a mixture of passion fruit, orange and pineapple. Our son ordered his favorite, watermelon juice.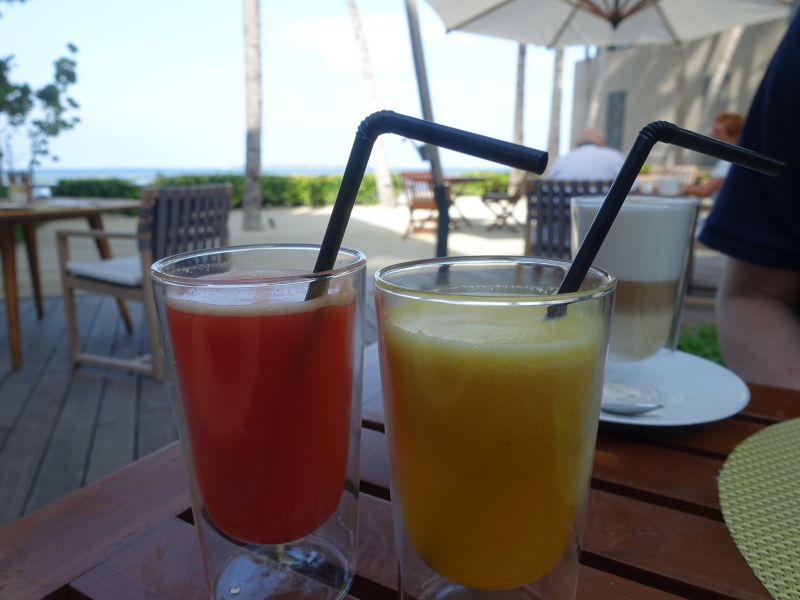 I loved that La Ferme des Peupliers yogurts were available–my favorite, especially with the scrumptious housemade granola from the buffet.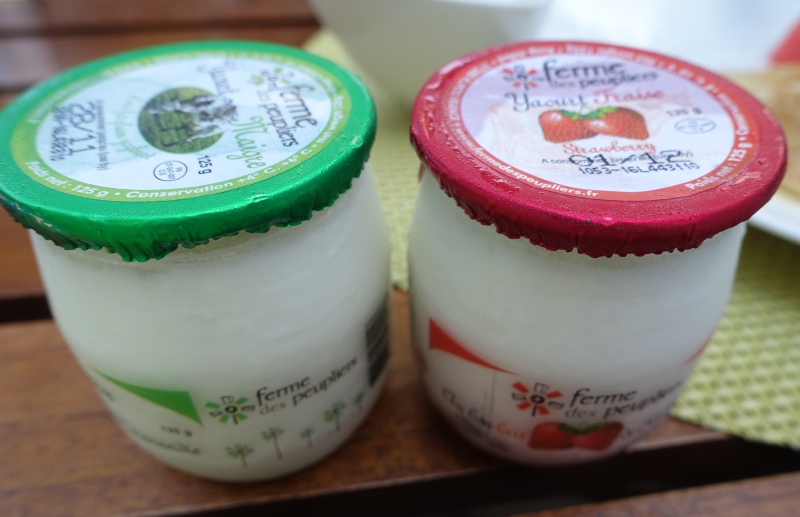 The Maldivian eggs sunny side up, with tuna, were also tasty: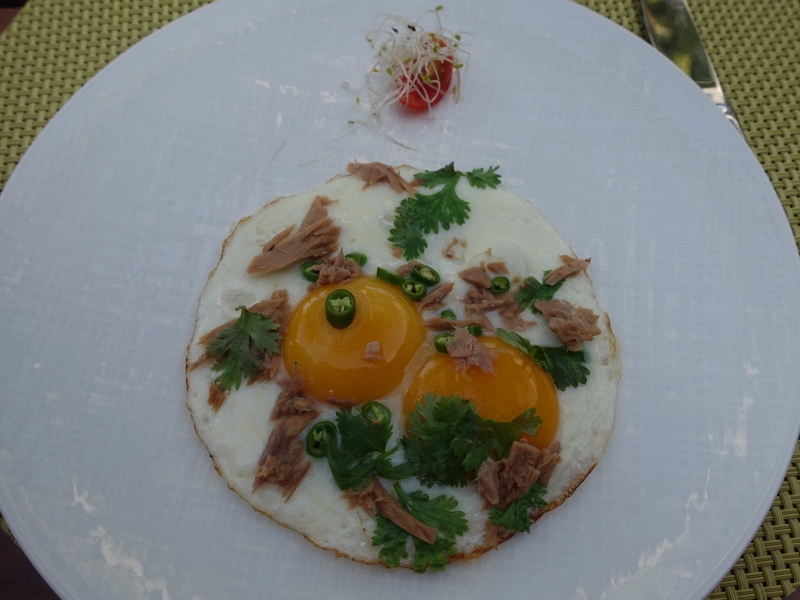 On the second day, after snorkeling, I was ravenous and really enjoyed the sushi and sashimi option: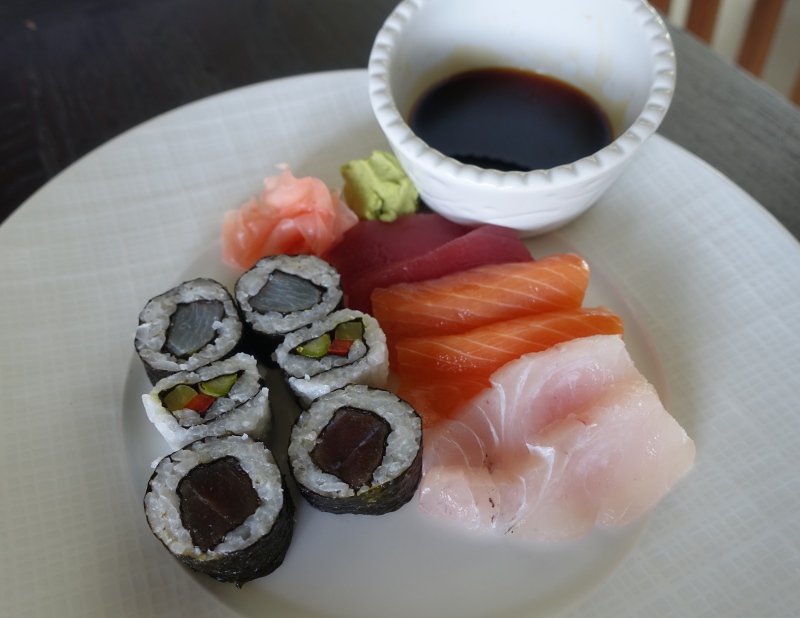 My husband liked the eggs benedict:
While our son loved the French crepes, which he slathered with nutella–talk about dessert for breakfast 🙂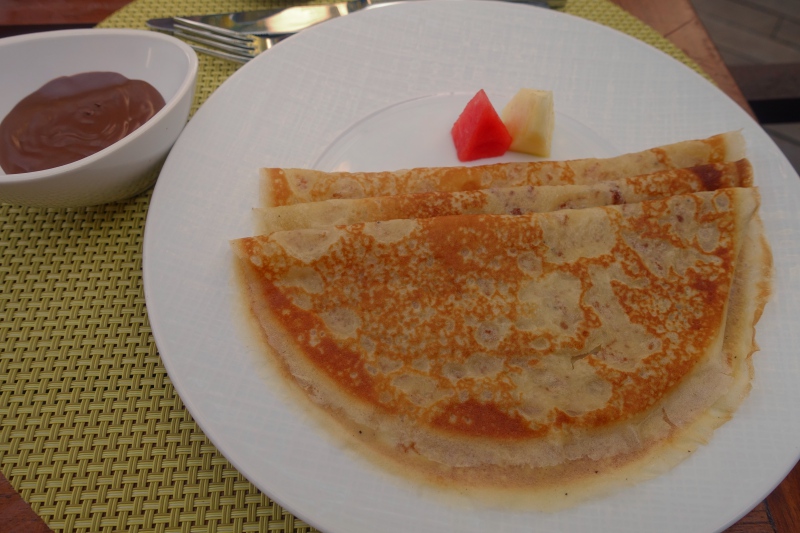 The waffle was also good–it came quite plain, but the array of jams from the buffet were perfect for dressing it up.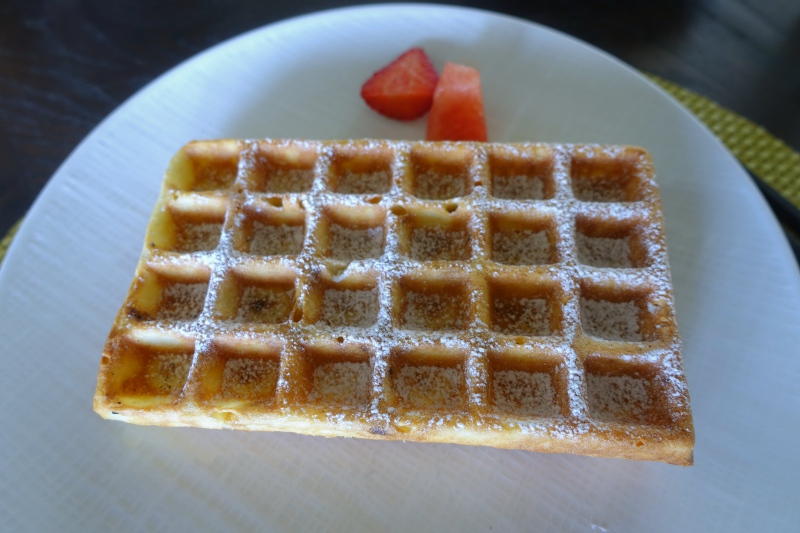 The perfect note to end on was a cappuccino, which was accompanied by a freshly baked buttery madeleine–yum!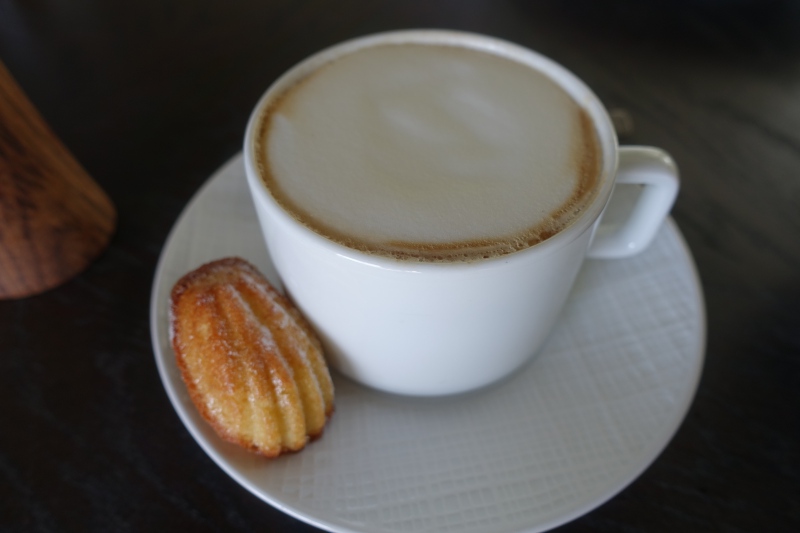 The Deelani Restaurant Location
The Deelani Restaurant, named after the Maldivian word for breeze, is an Italian restaurant located overwater, near the Dive Shop and the arrival pier. The bar serves homemade gelato, sorbets, granita and drinks during the day, and dinner is served from 7pm. We dined here our second evening, and I was happy that it was open despite there also being a Maldivian evening going on at White Restaurant, since we were all craving Italian cuisine.
Here's the pier leading out to the restaurant, illuminated at night: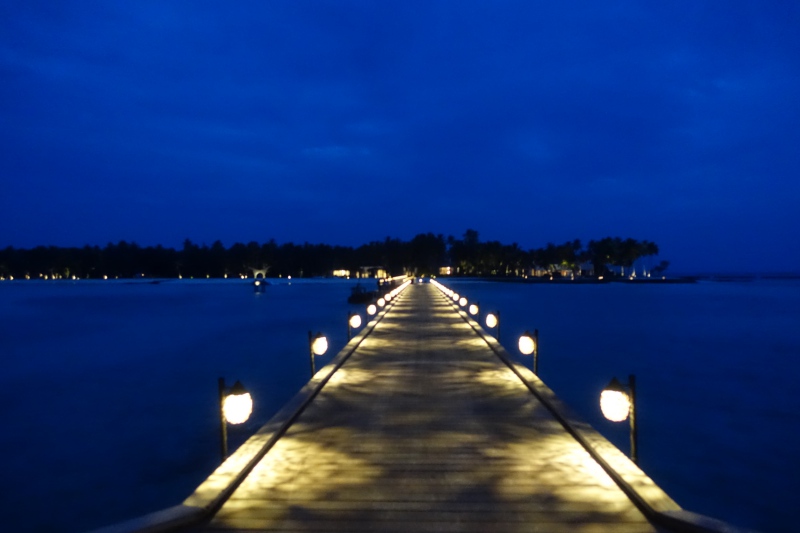 And here's a glimpse of the restaurant itself at night:
Deelani Dinner Menu and Food
We were welcomed at the Deelani by the Italian chef himself, who hails from Naples. We mentioned that while we hadn't yet spent time in his home city, we'd very much enjoyed exploring the ruins at Pompeii and Herculaneum, during our visit to the Amalfi Coast.
The menu features a variety of pizzas, pastas, risottos and main dishes: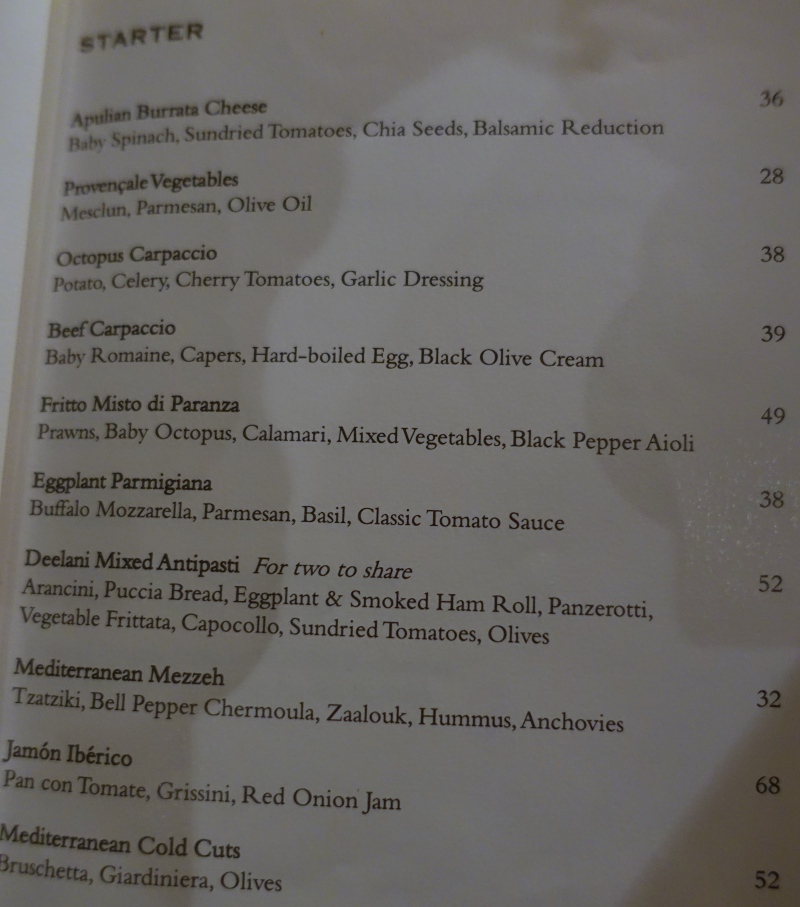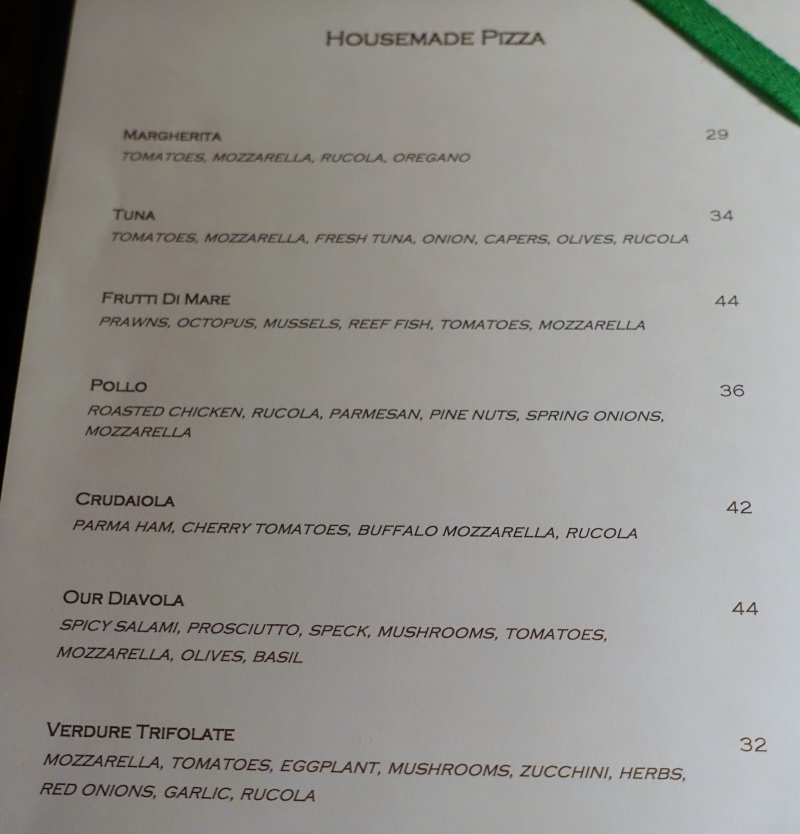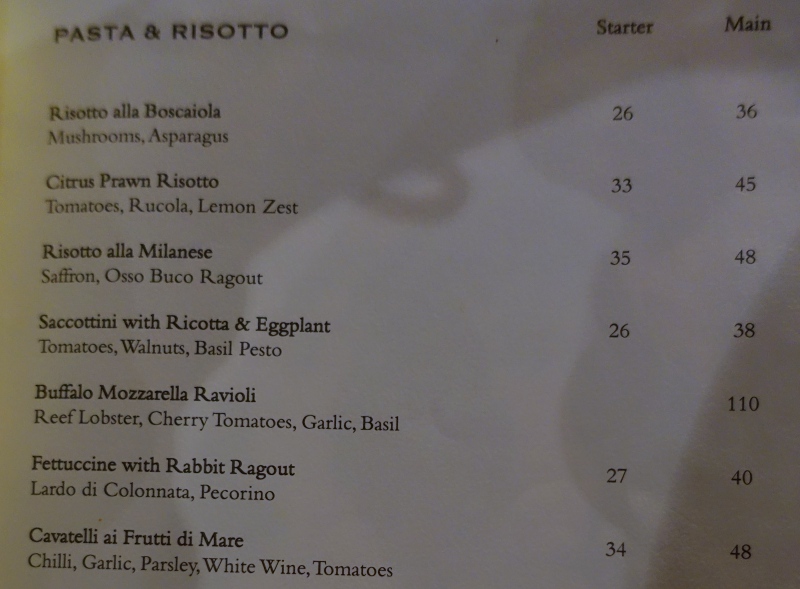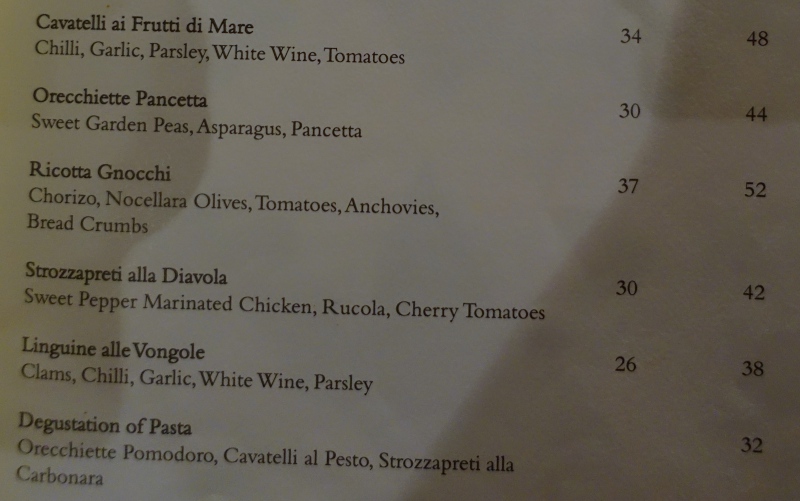 Our son was delighted to find that the kids' menu appeared to be "under the sea" thanks to liquid swirling above it: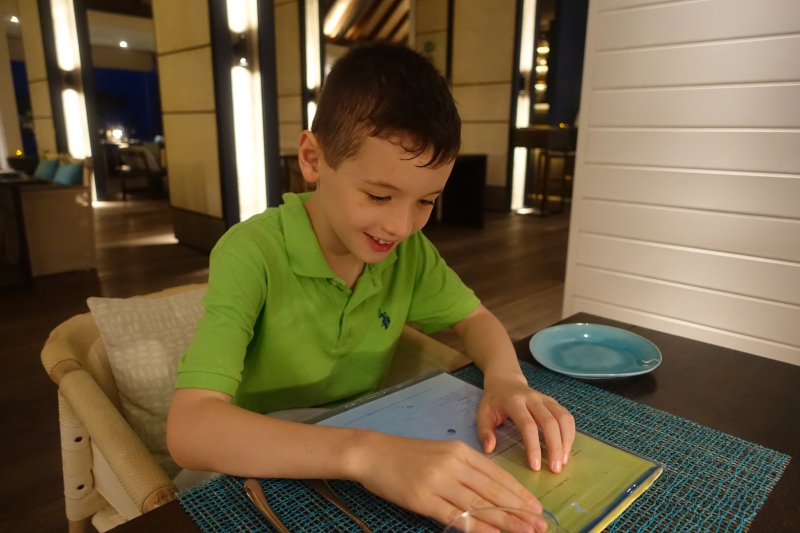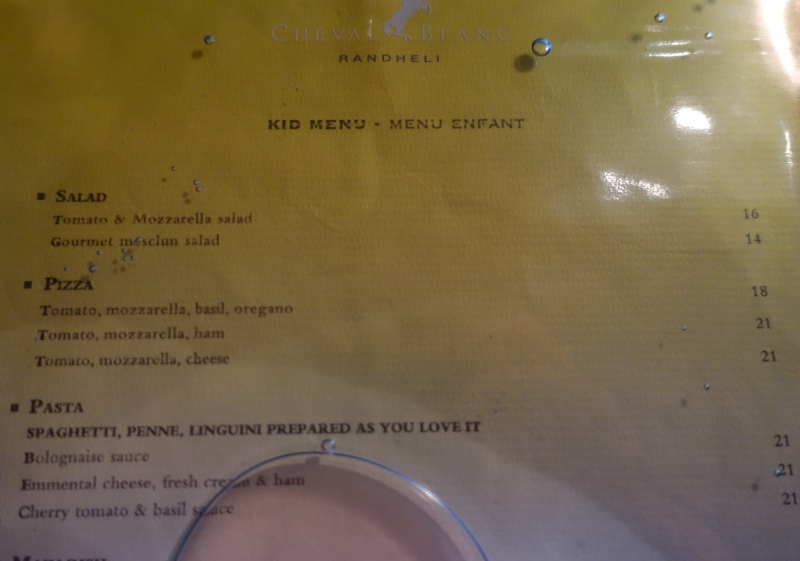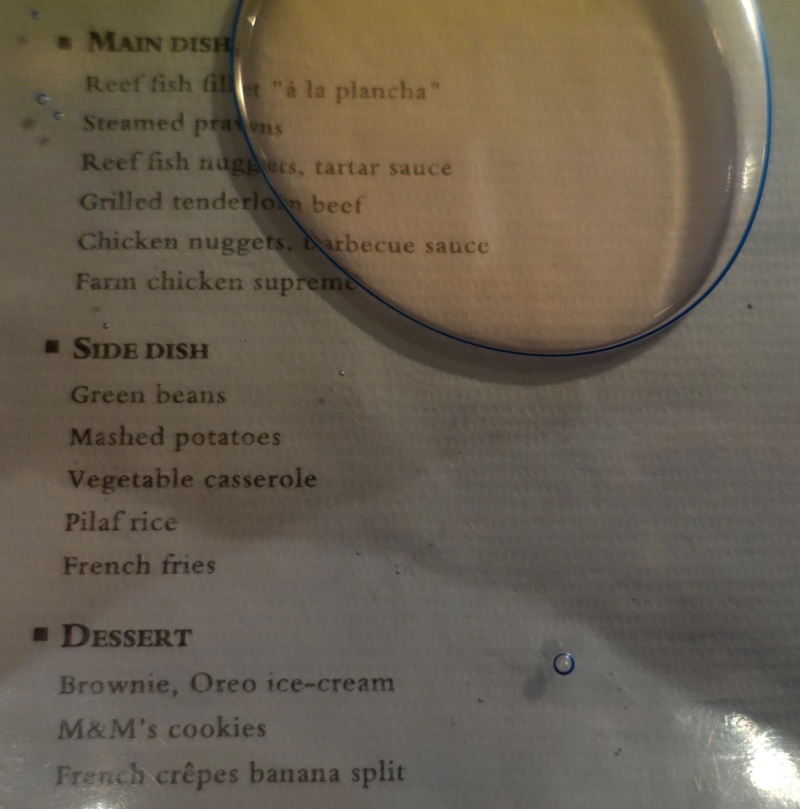 We were started off with some fresh baked focaccia and other breads, which we could easily have filled up on, they were so good. They came with a duo of tapenade and sun dried tomato dip: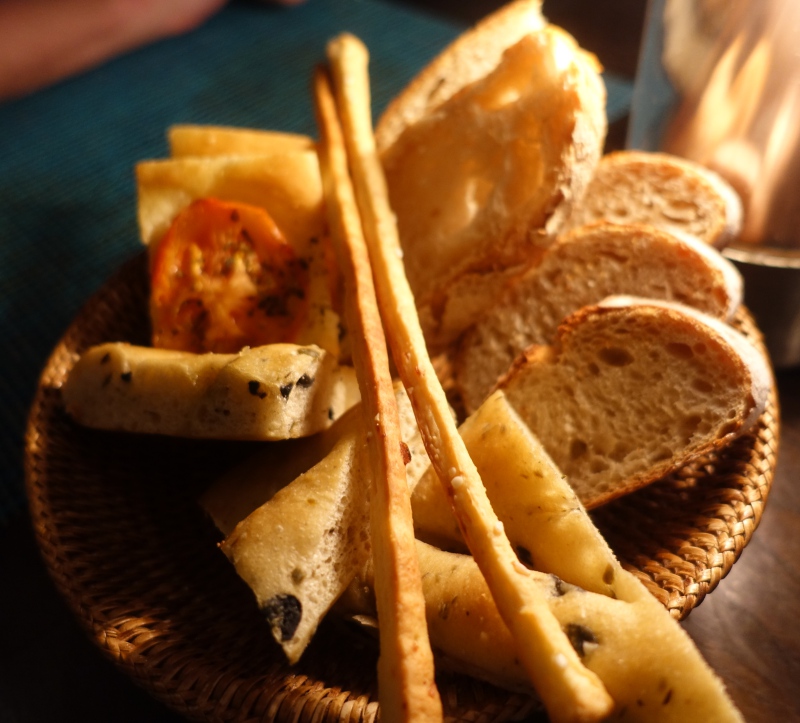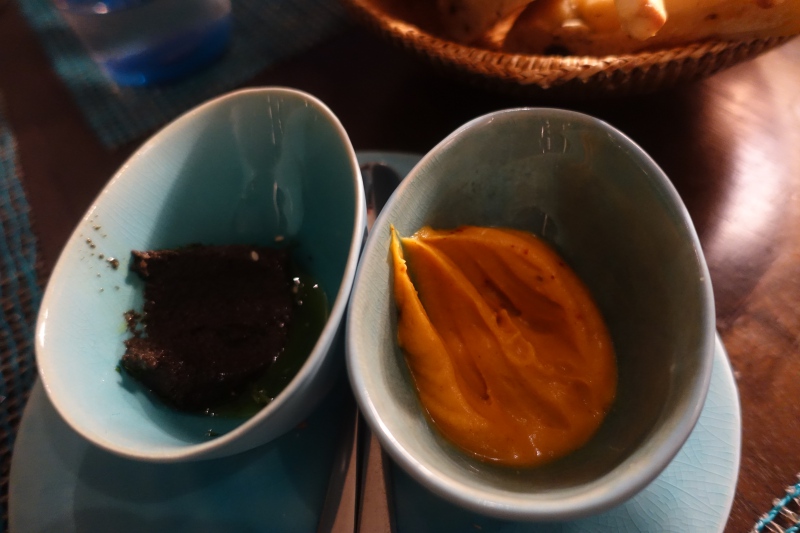 We were also treated to a luscious amuse bouche that featured fresh crab meat: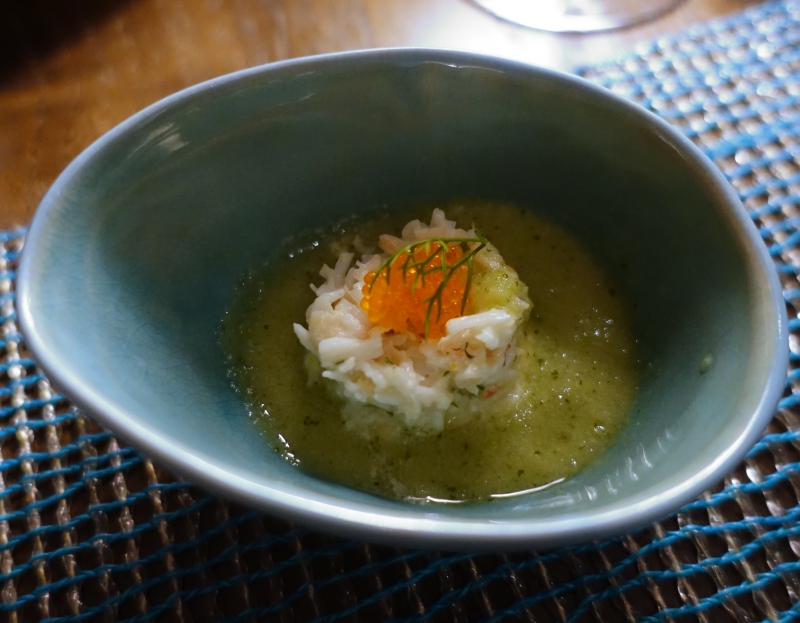 Our son, who never eats fresh tomatoes if he can help it, surprised us by wanting to order the tomato and mozzarella salad from the kids' menu, which he happily devoured: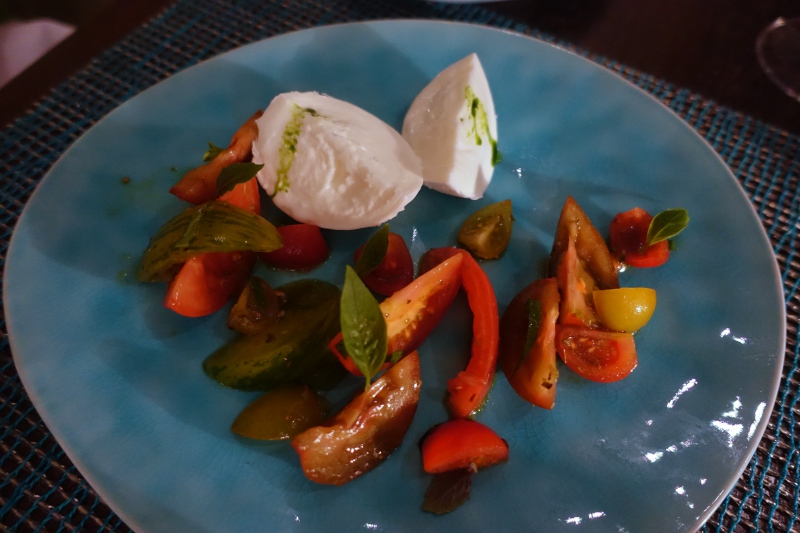 Our Frutti di Mare (seafood) pizza was fantastic, with a thin crust and super fresh toppings. The pizza vies with the best I've had in NYC.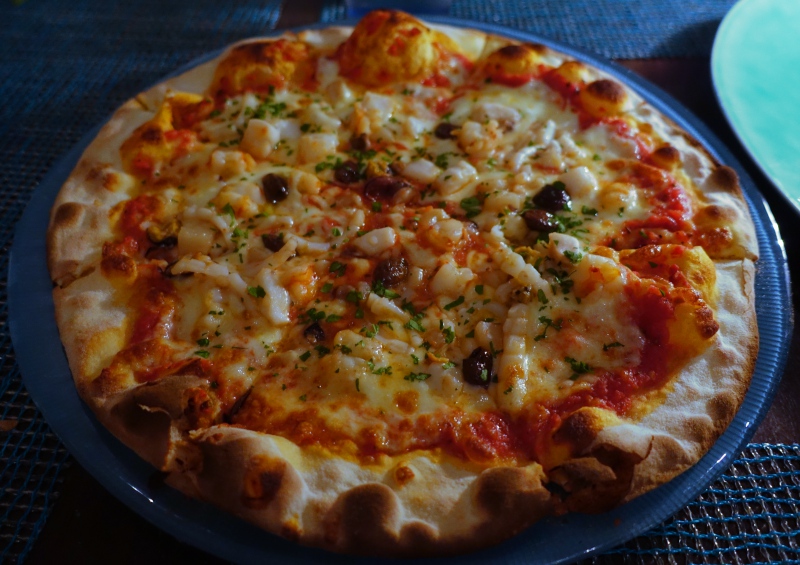 As great as the pizza was, the Eggplant Parmigiana and Ricotta Gnocchi were my favorites, and the best I've tasted, including in Italy.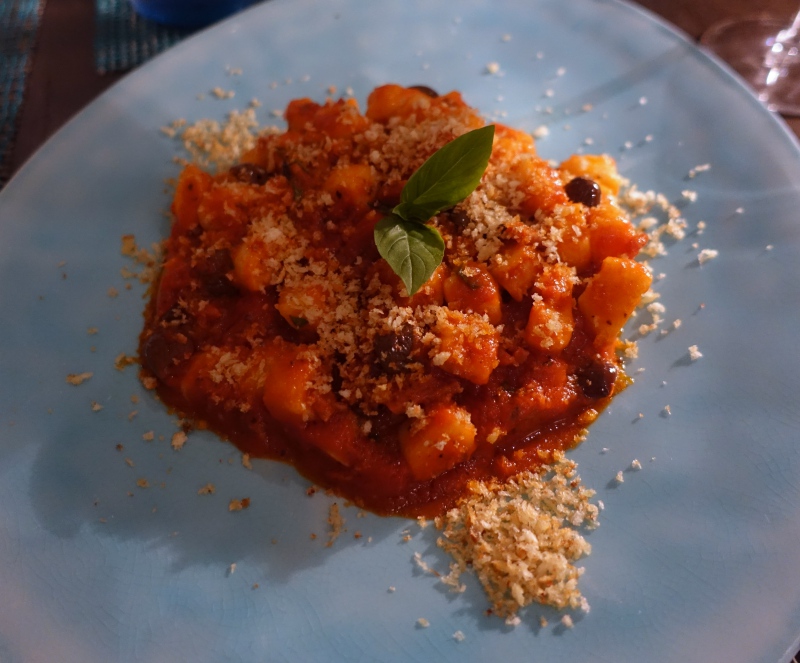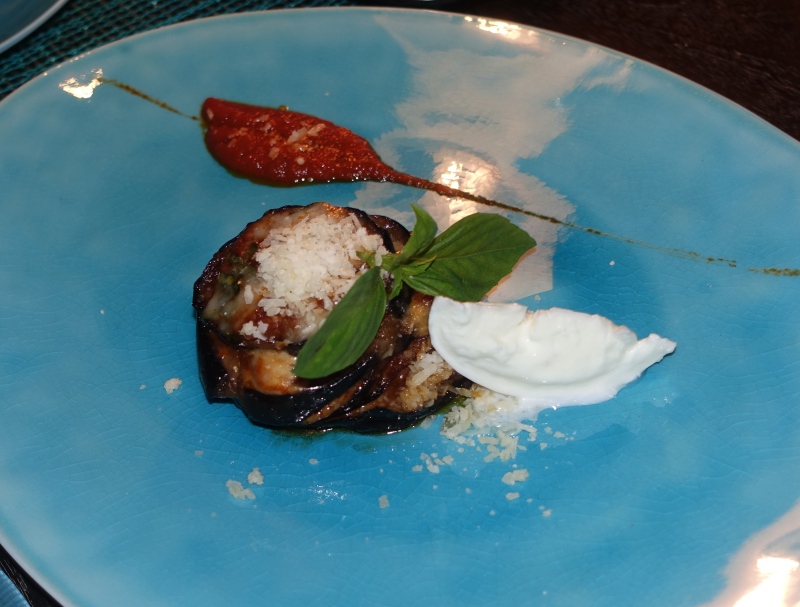 After this feast, my husband and I were both full, but our son wanted a little dessert, so he had some of the housemade lemon gelato and caramel gelato. I didn't try any, although he enjoyed it, but the savory dishes are so wonderful I wouldn't purposely save room for dessert.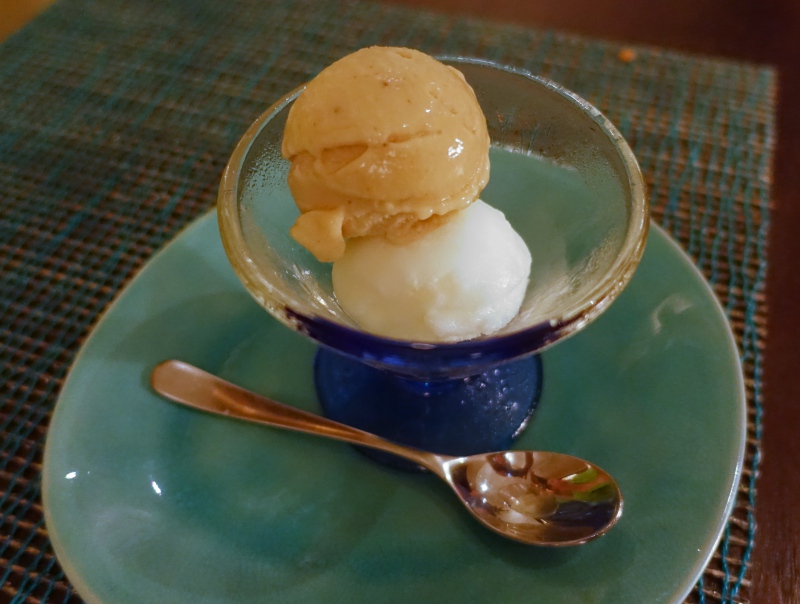 The Verdict
While Le 1947 was the absolute culinary highlight of our Cheval Blanc Randheli stay, with its Michelin level quality, we also really enjoyed our breakfasts, particularly the variety of fresh fruits and fresh squeezed juices, the La Ferme des Peupliers yogurt, the homemade granola and pastries, the sushi and sashimi, the Maldivian eggs, and the cappucino.
Our Italian dinner at Deelani was also superb–how I wish our neighborhood in NYC had the equivalent quality, from the pizza (and there are tons of great pizza options in NYC) to the excellent ricotta gnocchi and eggplant parmigiana. If you're not up for splurging on Le 1947, you'll dine well on Italian classics at the Deelani.
If you've dined at Cheval Blanc Randheli, which were your favorite dishes?
Need Award Booking Help? Our fee is as low as $75 per ticket if you book your hotel through us.
If you enjoyed this, join 200,000+ readers: please follow TravelSort on Twitter or like us on Facebook to be alerted to new posts.
Become a TravelSort Client and Book Cheval Blanc Randheli with Virtuoso Benefits!