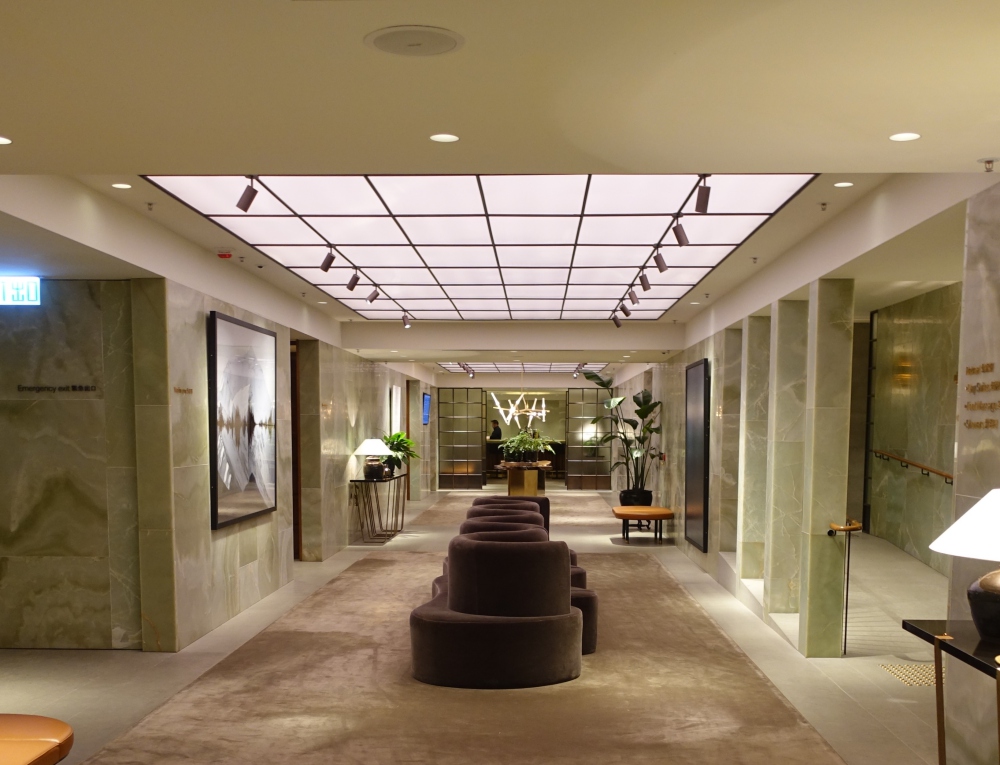 This Cathay Pacific The Pier First Class Lounge HKG Review is from a recent Cathay Pacific First Class trip, including stays at luxury hotels in Hong Kong and Vietnam. Visting Hong Kong? See all our posts tagged Hong Kong.
Cathay Pacific The Pier First Class Lounge HKG Location, Hours and Access
Cathay Pacific's The Pier First Class Lounge is located in Terminal 1, Level 6, near Gate 63, about a 15-20 minute walk from security or The Wing First Class Lounge. The Pier lounge is open daily from 5:30am to 00:30, just after midnight, and access is open to these passengers:
Cathay Pacific or Dragonair First Class + 1 guest
oneworld First Class + 1 guest
Asia Miles Marco Polo Diamond Member + 2 guests departing on Cathay Pacific, Dragonair or oneworld carrier flights only
oneworld Emerald elite member + 1 guest departing on Cathay Pacific, Dragonair or oneworld carrier flights only
You do receive access even if you arrived in Cathay Pacific First Class but are departing on a Cathay Pacific business class flight later that day. Ideally, keep your Cathay first class boarding pass, but even if you misplace it, as I did, The Pier (or The Wing) lounge reception can look up your flight itinerary via your onward boarding pass to verify that you arrived in first class and grant you lounge access.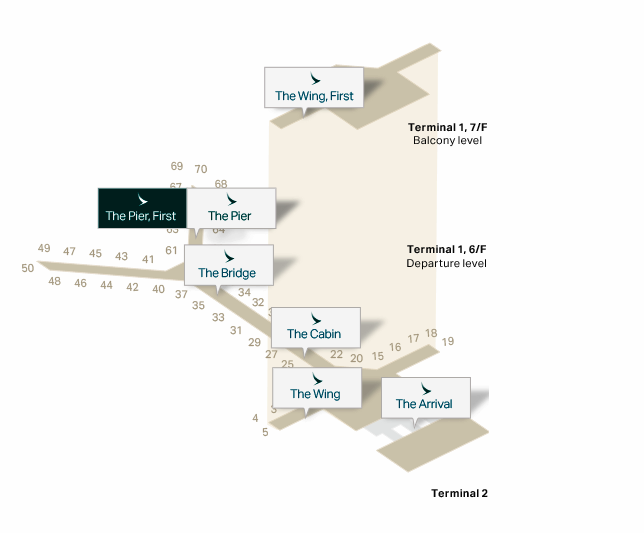 Cathay Pacific The Pier First Class Lounge HKG Amenities and The Retreat Spa
The Pier First Class Lounge features ample seating, with a view of the tarmac for avid plane-spotters: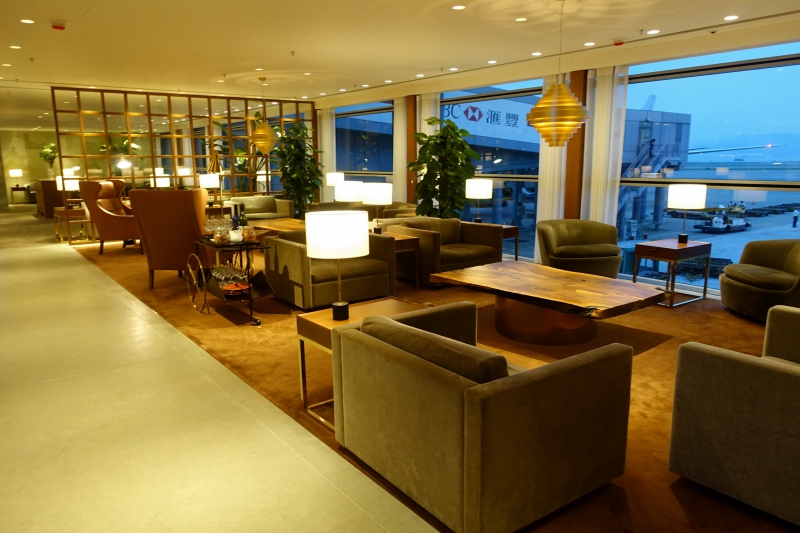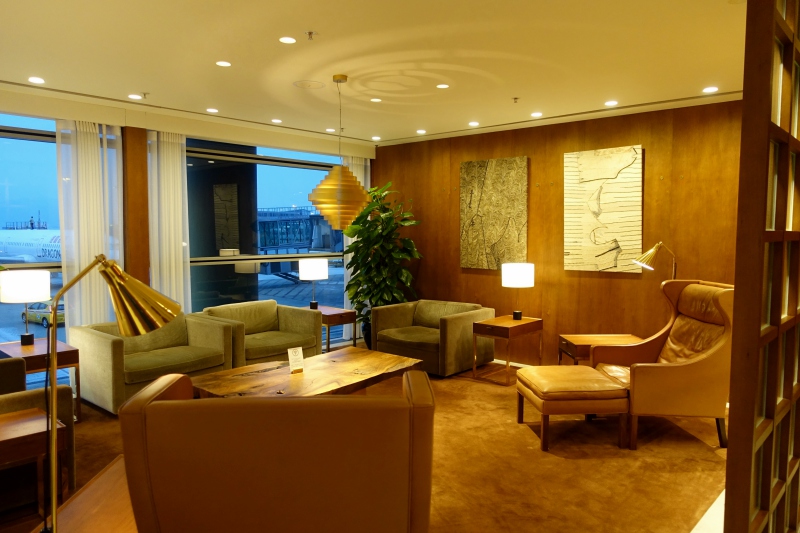 The circular bar offers signature cocktails, although as I was there in the morning I wasn't in the mood for any alcohol: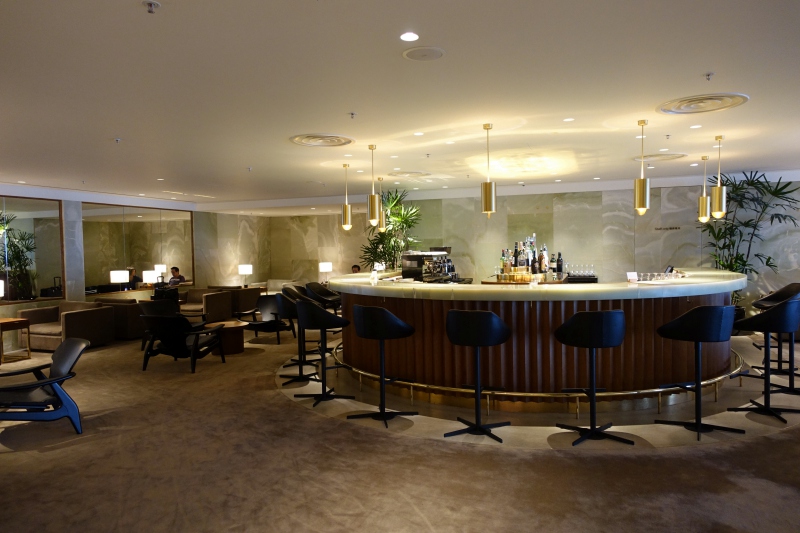 Nearby is a self-service buffet: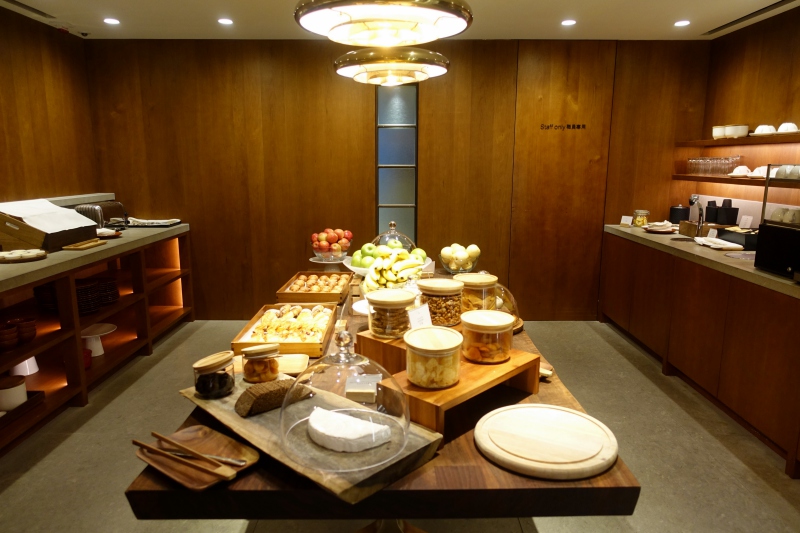 There's also a dining room with a la carte menu service: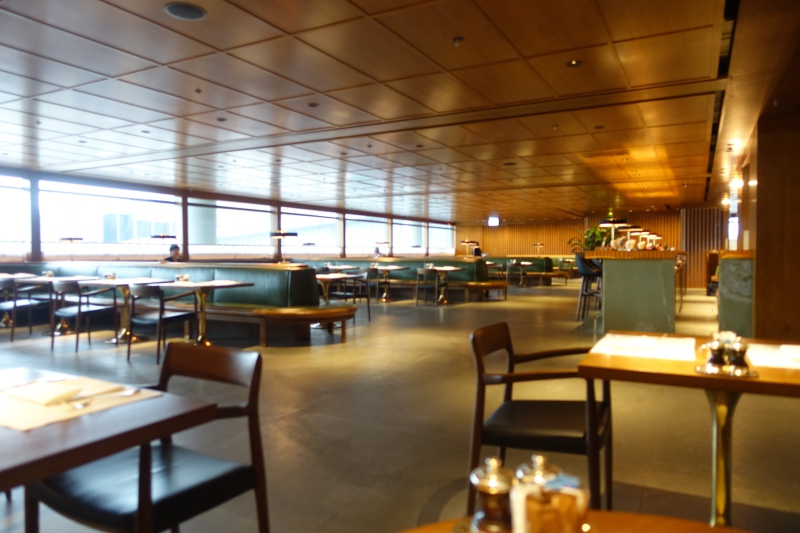 For those needing to get work done, there are computers and printers in the business center, handy if needing to print out documents: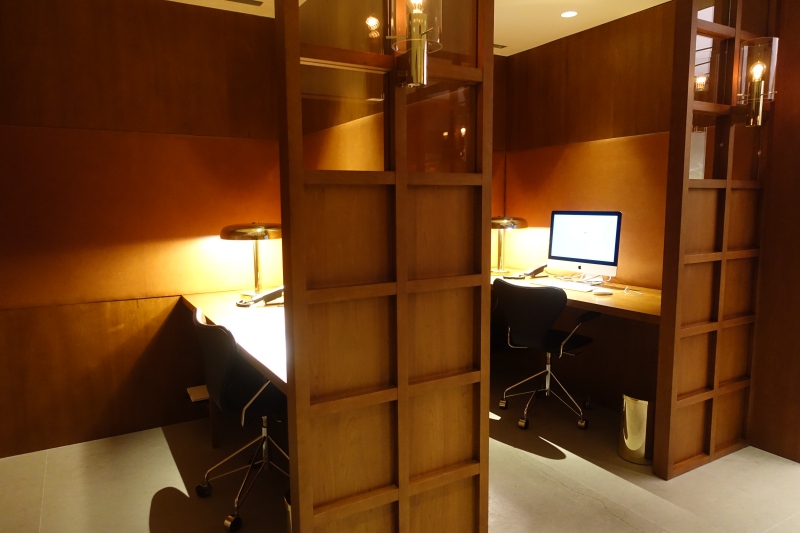 Note that the power outlets are for Hong Kong plugs, so you'll need an adapter. I'd forgetten to bring my universal adapter with me, but fortunately The Pier lounge reception had a power adapter I was able to borrow.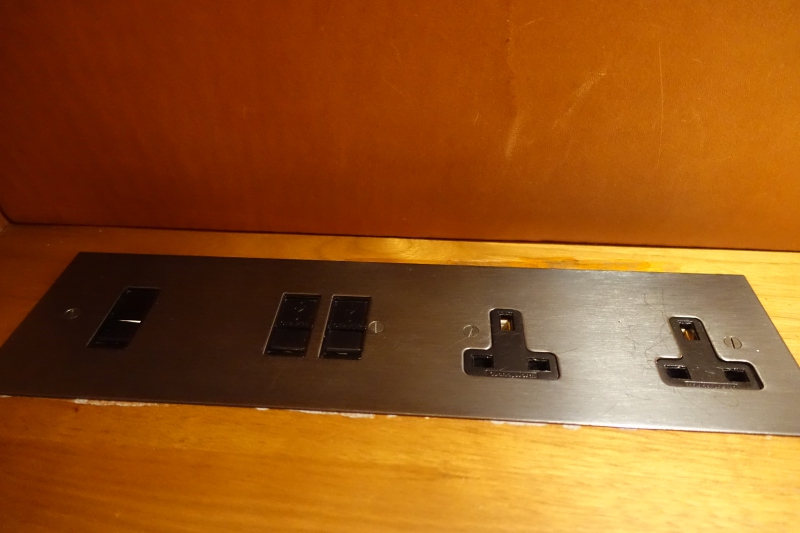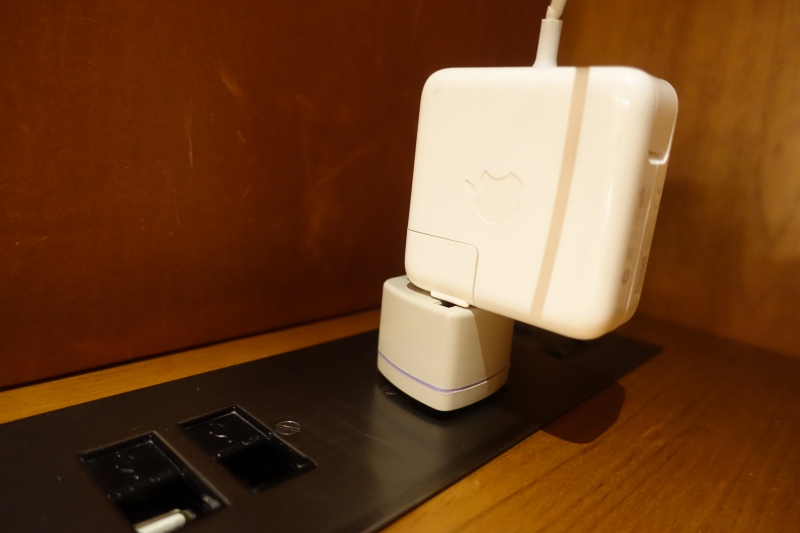 The highlight of the lounge, for me at least, is The Retreat Spa. If you're hoping to have a complimentary massage, make The Retreat Spa reception your first stop, since there will likely be a waiting list. You have the option of a 10 minute foot soak followed by a 10 minute massage, or a 20 minute massage. On both my visits to The Pier, I chose the 20 minute shoulder and head massage. I had different therapists, the first time a woman, the second time a man, but both were excellent and really did great work with the knots in my shoulders. Highly recommended. While a tip is not expected, therapists work hard and I recommend a gratuity if you're happy with your massage.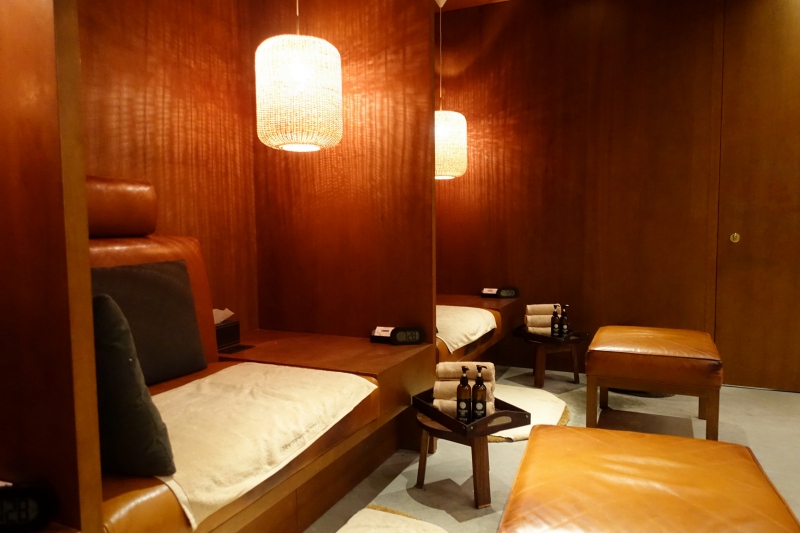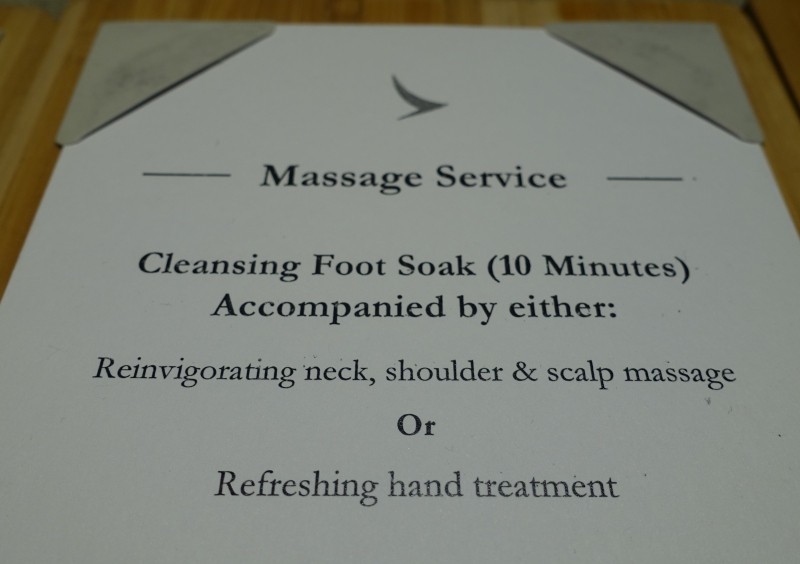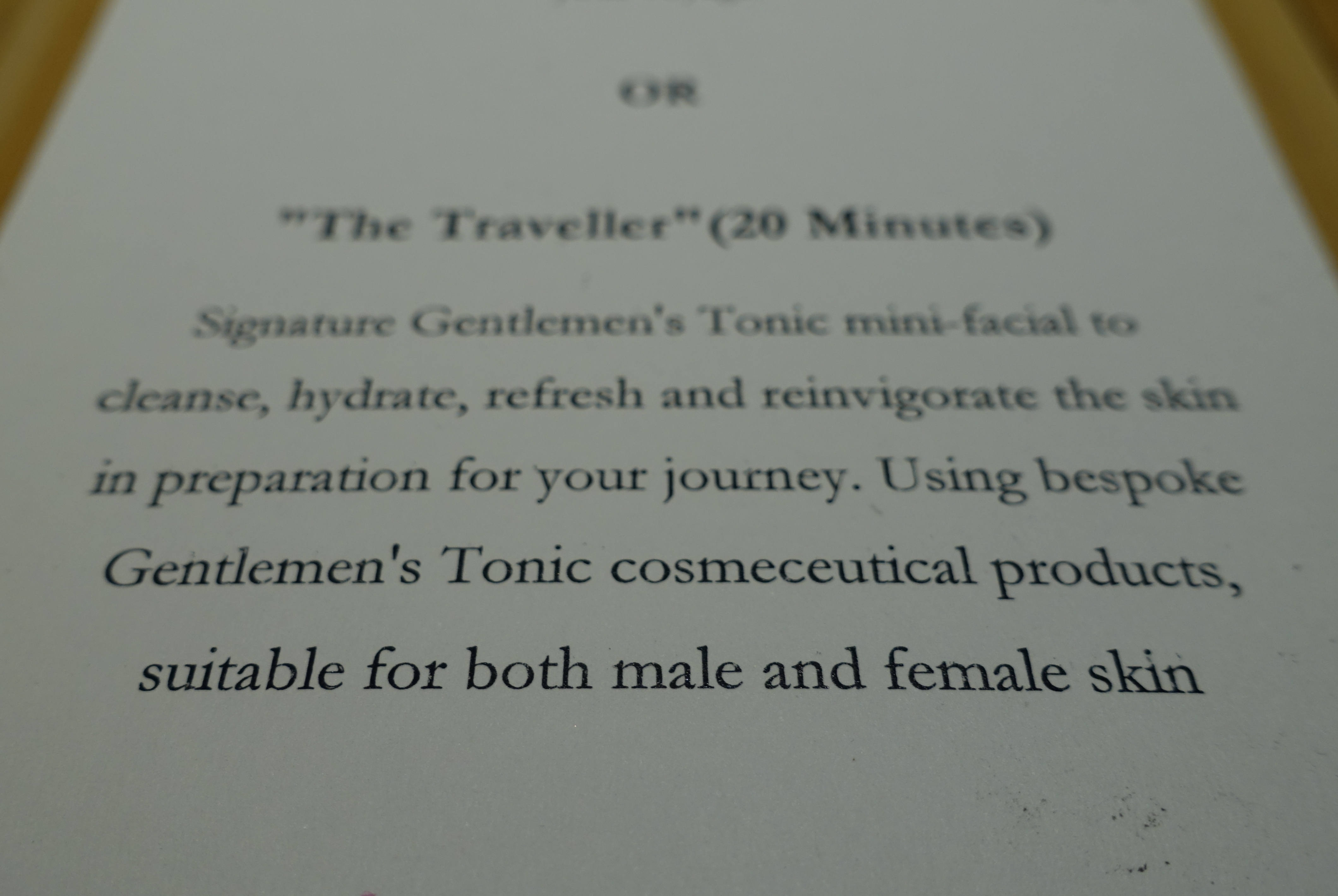 There are also shower rooms, but I didn't view those, as I opted for a bath in a cabana at The Wing First Class lounge. The women's bathroom was nice, and always completely empty when I visited, given the dearth of women passengers in the lounge.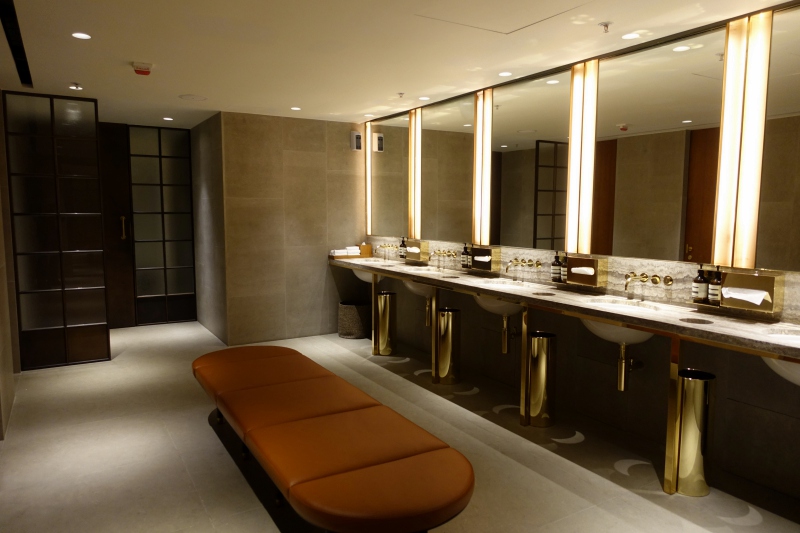 Cathay Pacific The Pier First Class Lounge Menu and Food
The self-service buffet is nicely presented, although I can't say I was tempted by any of the breads or pastries. I was happy to see d'arbo jam, however.
More interesting are the chilled items, on the right hand side of the refrigerater that holds drinks. If you want something healthy, the beet root quinoa orange salad looked promising.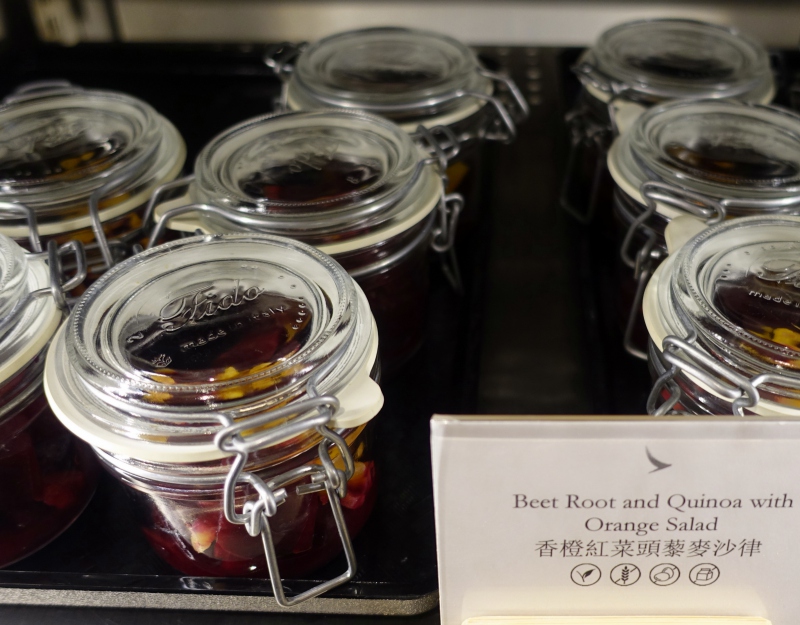 I also noticed Emmi yogurt–much better than the Dannon yogurt on my LAX-HKG flight.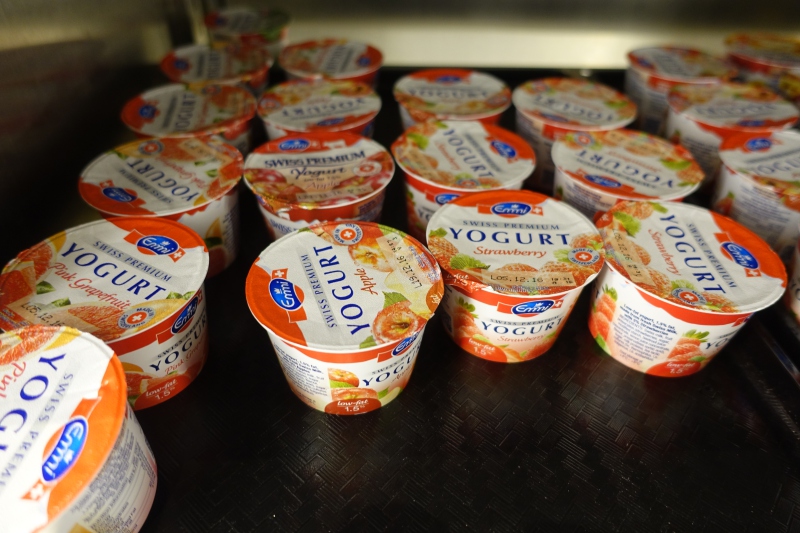 Since my breakfast on board had been over 4 hours ago, I decided to have something to eat in the dining room. Here was the breakfast menu: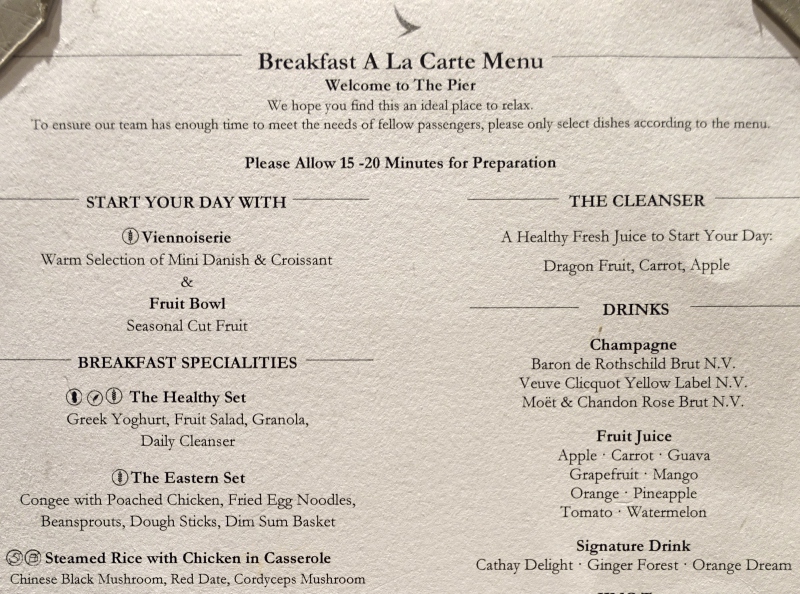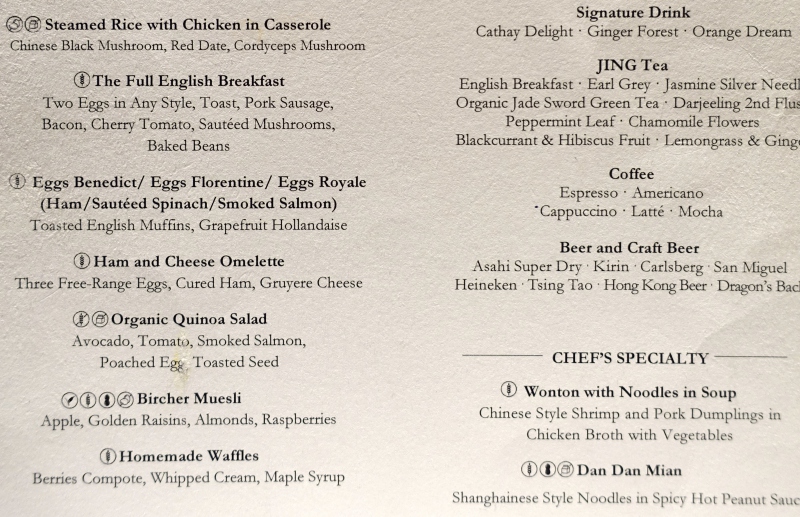 Unfortunately there were no fresh squeezed juices. I do think that airlines' first class cabins and lounges really should make an effort to offer fresh squeezed juice of some kind, at least fresh squeezed orange juice. The server instead suggested the juice of the day, which she said was kiwi, coconut and lime. It was quite good, although I would have preferred fresh squeezed orange juice.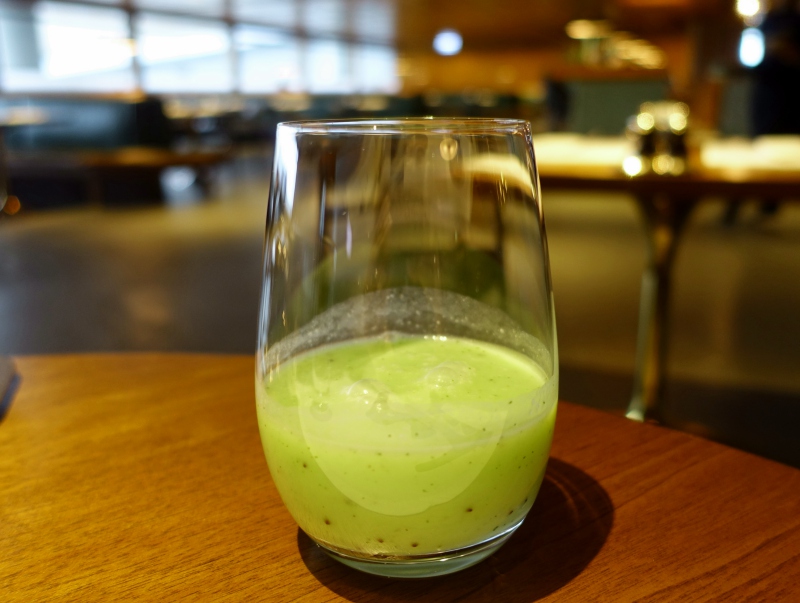 I liked the won ton soup, especially the won ton dumplings, although I would have preferred more won ton dumplings and no noodles.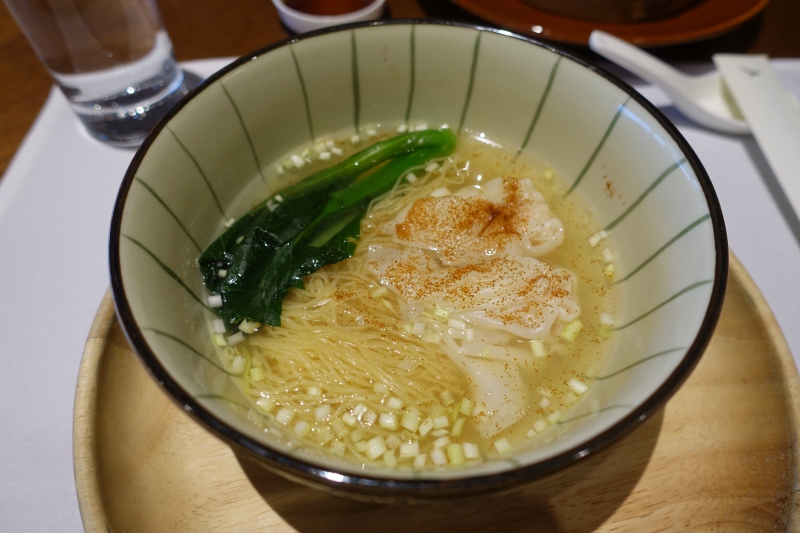 The dim sum, however, were quite mediocre–honestly, the dim sum on board the flight were better. The char siu bao in particular was disappointing, with far too little filling compared to the steamed bun.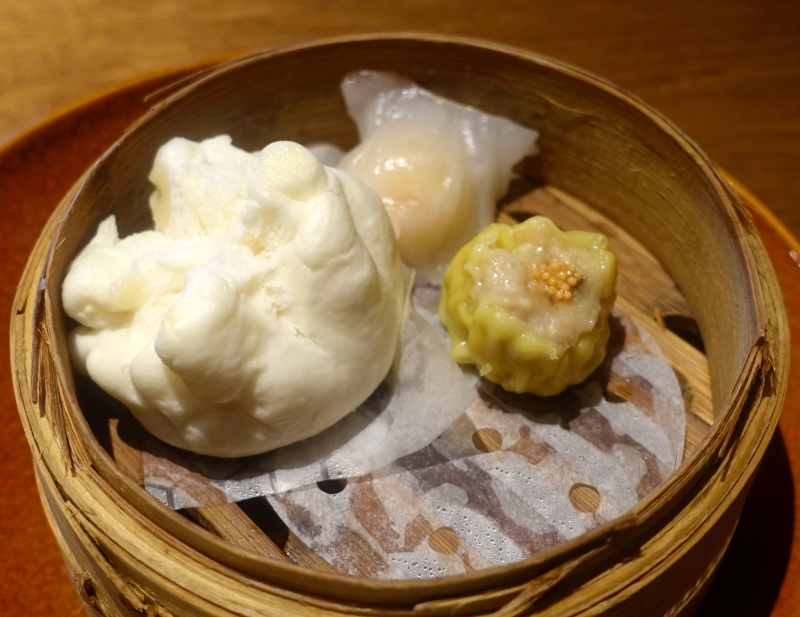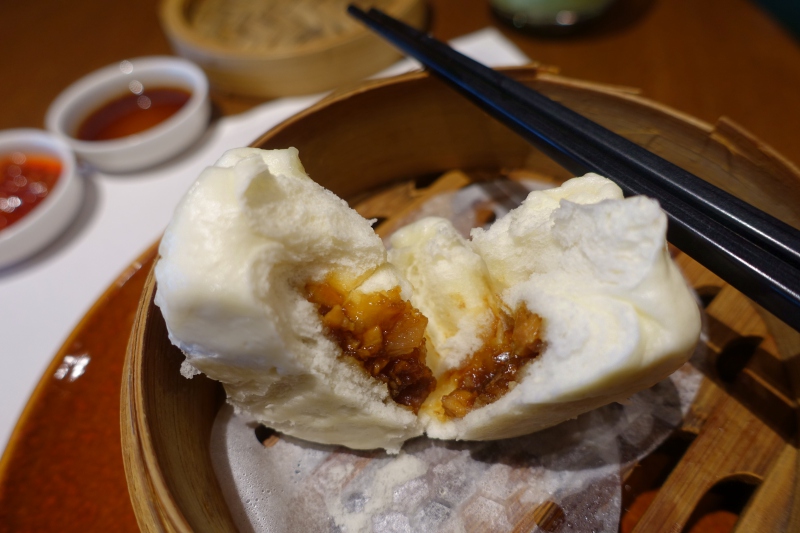 The Verdict
Cathay Pacific's The Pier First Class Lounge is beautiful and really shines when it comes to the complimentary 20 minute massage–just make sure you allow enough time before your flight or between connecting flights, as there's often a wait. The food, however, as with the food in Cathay Pacific First Class, is quite average, at least the items I tried. There was plenty of seating during my morning visits, both in the lounge areas and the dining room.
If you've recently visited Cathay Pacific's The Pier First Class Lounge in Hong Kong, what was your experience?
Related Posts
Cathay Pacific First Class: 6 Things I Love and 2 That I Don't
Best Seats in Cathay Pacific First Class?
Cathay Pacific First Class Awards: Earn Asia Miles or AAdvantage Miles?
Oneworld Change: No Separate Tickets Protection, No Through Checked Bags
Best Airline First Class Lounges to Access When Connecting to Business Class
Need Award Booking Help? Our fee is as low as $75 per ticket if you book your hotel or cruise with us.
If you enjoyed this, join 200,000+ readers: please follow TravelSort on Twitter or like us on Facebook to be alerted to new posts.
Become a TravelSort Client and Book luxury hotels with Virtuoso or Four Seasons Preferred Partner Benefits!