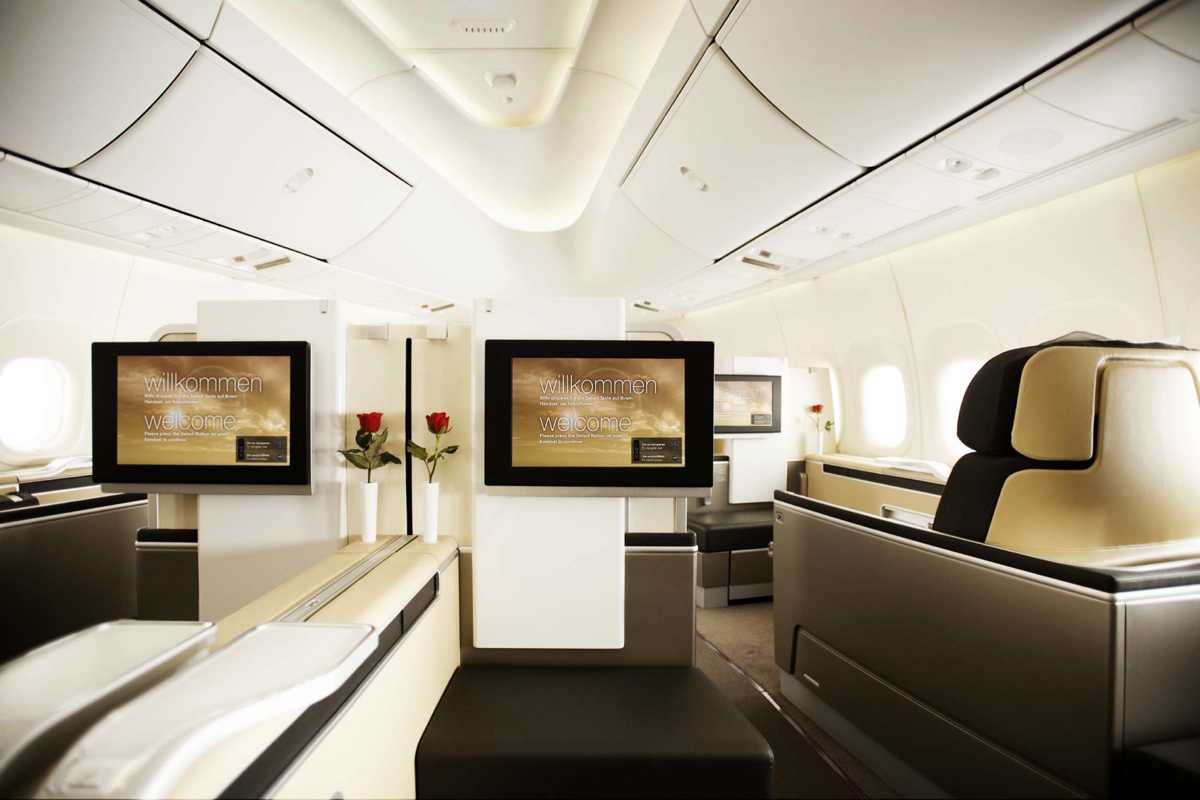 We love redeeming frequent flyer miles and points for award flights, and have already redeemed nearly 800,000 miles and points for our own travel next year, in addition to the many miles and points I've redeemed for clients via my Award Booking Service. But not everyone finds it easy to spend miles. Nearly every week, a client or reader asks about saving miles and points for future travel, or about buying economy and using a smaller amount of miles to upgrade to business class.
I'll first share a breakdown of the miles we've redeemed so far for next year's travel (you'll need to wait for future trip reports to see where we go with them though!) and then share why we don't save our miles long-term.
Total Miles Redeemed
American AAdvantage: 247,500 miles
Alaska Mileage Plan: 200,000 miles
Lufthansa Miles & More: 150,000 miles
Singapore KrisFlyer: 115,000 miles
United MileagePlus: 70,000 miles
Total: 782,500 miles
Percentage of Total
American AAdvantage: 31.6%
Alaska Mileage Plan: 25.6%
Lufthansa Miles & More: 19.2%
Singapore KrisFlyer: 14.7%
United MileagePlus: 8.9%
Points Transfers
40,000 SPG Starpoints Transferred to Miles & More
68,000 Chase Ultimate Rewards points transferred to United MileagePlus
43,000 Chase Ultimate Rewards points transferred to Singapore KrisFlyer
54,000 Citi ThankYou points transferred to Singapore KrisFlyer
Why We Don't Save Our Miles
There are plenty of clients and readers who have millions or at least hundreds of thousands of miles. Not us. At any given time we tend to have fewer than 500,000 miles and points across our accounts–we're constantly redeeming the miles we earn. Here's why:
1. Devaluations, Big and Small: Your Miles and Points Are NOT An Investment
Some clients and readers like to regard their frequent flyer miles and points as a retirement fund of sorts, to take all those once in a lifetime trips. Here's the rub: each frequent flyer program can and will devalue, requiring more miles for an award redemption, or even, in the case of SWISS and Air France, making it impossible for those who are not top-tier elites to redeem for first class awards at all. The net result is that your miles and points will be worth less…and less.
Sometimes there's plenty of notice for the upcoming devaluation, such as the 2014 United Award Chart Devaluation. Other times, there's a sudden devaluation, with no notice at all, such as the multiple Aeroplan and Delta devaluations and AAdvantage suddenly eliminating AAdvanatage Explorer Awards.
The solution? Redeem your miles and points soon after earning them, within a year or two.
2. We Earn About 1 Million Miles and Points per Year
No, we aren't frequent flyers–we earn fewer than 20,000 miles a year from actual flying and aren't elites of any airline or hotel program. But we do earn 1 million miles and points, virtually all of them airline miles and points that can be transferred into airline miles (since airline miles are far more valuable than hotel points, except for SPG), with credit card bonuses, category spend bonuses, referral bonuses, and spend. We also aren't afraid of buying some miles (most recently AAdvantage and Alaska miles) when we have specific redemptions in mind, and there's a buy miles bonus.
3. Miles Expiration
Sure, some frequent flyer programs, often where the miles aren't worth much anyway (looking at you, Delta SkyMiles) have miles that don't expire. But most of the valuable frequent flyer miles do expire after a period of account inactivity. For example, Lufthansa Miles & More miles (with a couple exemptions for elite members and for credit card holders making at least 1 eligible purchase per month) expire 36 months after being earned. Singapore KrisFlyer miles also expire after 3 years. For most U.S. frequent flyer programs such as MileagePlus and AAdvantage, expiration is 18 months if there's no account activity, although fortunately there are easy ways to keep miles alive (see Airline Miles Expiration Policies: Keep Miles from Expiring)
4. Outright Awards Are Cheaper Than Upgrades
A key reason we redeem for outright awards rather than trying to upgrade is that it's cheaper. We earn the bulk of our miles inexpensively, through signup bonuses, other bonuses, and spend we'd have made anyway. The problem with upgrades is that they typically require an expensive fare class, and you're only able to upgrade to the next cabin–which is sometimes just Premium Economy, if you booked economy. It's far less expensive for us to book the awards we want, often first class, on a great carrier, as an outright mileage award.
Which miles and points have you redeemed for 2016 travel?
Related Posts
Our 2015 Progress Towards 1 Million Frequent Flyer Miles and Points
First Class to Europe from West Coast with Frequent Flyer Miles?
How We Earned 1 Million Miles and Points This Year
Top 10 Best Ways to Use AMEX Membership Rewards Points
Top 10 Frequent Flyer Airline Mile Mistakes and How to Avoid Them
Need Award Booking Help? Our fee is as low as $75 per ticket if you book your hotel through us.
If you enjoyed this, join 200,000+ readers: please follow TravelSort on Twitter or like us on Facebook to be alerted to new posts.
Become a TravelSort Client and Book 5-Star Hotels with Virtuoso or Four Seasons Preferred Partner Amenities!