Instead of writing a post about a single topic today, I figured I'd answer some of the questions I get asked most frequently (via email and my blog) that I haven't already answered in a post here. If you have any questions about my answers below, let me know in the comments section and I'll clarify. If you have different questions, feel free to post them as well, and I'll address them in a future post.
Anyway, let's dive right into the questions:
1. What are the best ways to get discounted rates and upgrades at the Four Seasons, since they don't have a frequent stay program?
Typically, your best bet will be to book either through American Express' Fine Hotels & Resorts (if you have a Platinum or Centurion American Express credit card), or otherwise through Virtuoso, a luxury travel advising firm. Typically they charge about the same as the hotels do directly on their Web sites, though there are lots of added benefits, such as free breakfast, a room upgrade, late check-out, and often a free night when you stay three or four nights. While it's not a Four Seasons hotel, I did recently stay at the US Grant Hotel in San Diego, which is a Starwood Luxury Collection hotel and part of American Express' "Fine Hotels & Resorts" program. My rate was about $50 higher than directly on the hotel Web site, but for that I got a $100 dining credit that I used for dinner, a $55 dining credit for breakfast, a very nice suite, and late check-out. At times it makes me wonder why I bother being loyal to any one hotel chain!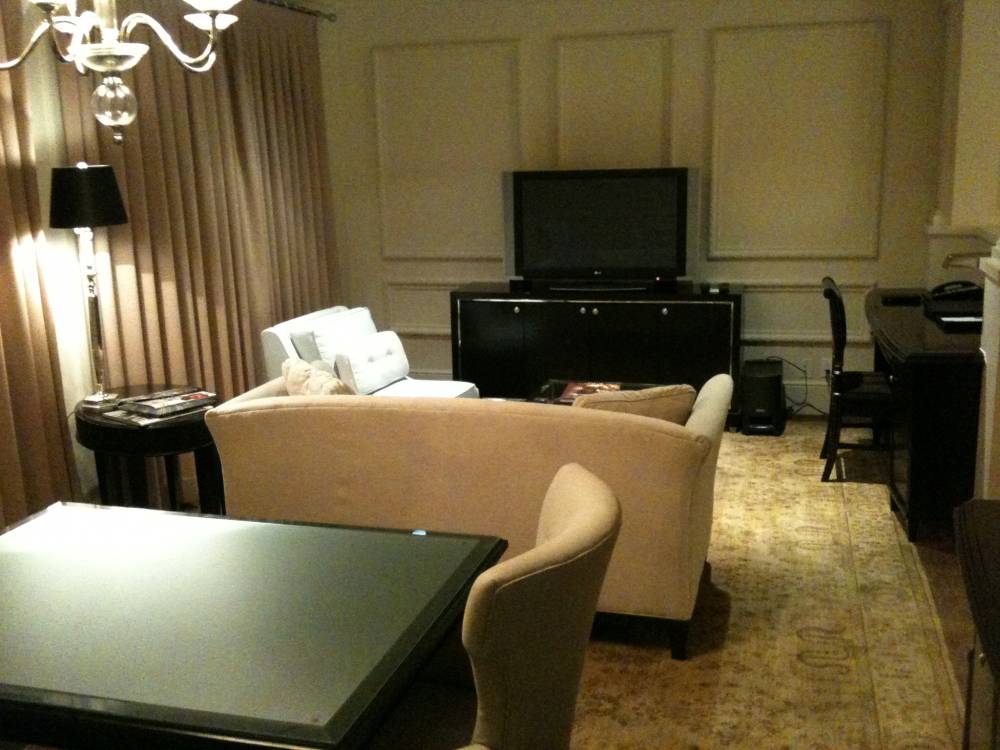 2. Does it ever make sense to have frequent flyer memberships in the same alliance?
In limited circumstances, yes, it can make sense. One of the suggestions I make most often is to pick one program and stick with it. Generally speaking, incremental benefits increase the higher your status level. However, there are a limited set of circumstances in which it makes sense to be active in multiple frequent flyer programs in the same alliance.
One case where it might make sense is if your travel is split between two airlines in the same alliance, with few reciprocal benefits between the airlines. For example, say you fly around 50,000 miles per year on US Airways, and 50,000 miles per year on Continental. Instead of crediting all miles to one program and achieving top tier status, this is a case in which it might make sense to achieve mid tier status with two programs. It depends entirely on your travel habits. If your travel is entirely domestic, for example, you'd be missing out on complimentary domestic upgrades for 50,000 miles of your travel by crediting to just one program. Now whether or not your upgrades would actually clear is an entirely different story, though you'd at least be eligible.
Another circumstance in which it could make sense to credit to two programs is if you're a VFF (very frequent flyer), logging well over 100,000 miles per year. I do this with United, for example. I fly with them about 250,000 miles per year, but credit 38,000 of those miles to British Midland's Diamond Club program. That gets me lounge access for all my travels, which I would otherwise have to pay for.
3. Which airlines have the best combination of availability and mileage requirements for saver awards?
With the level of involvement of the three major airline alliances nowadays (OneWorld, SkyTeam, and Star Alliance), airlines are good at releasing all of their available award space to partners. Star Alliance is by far the largest airline alliance, and they have a system which contains common award inventory available to all partner airlines, with very few exceptions. The best redemption rates in Star Alliance are often through Air Canada's Aeroplan frequent flyer program, assuming you're traveling from North America to Europe, South America, Australia, or most of southeast and northern Asia. For example, business class from the US to Europe is only 80,000 miles roundtrip, while first class is only 100,000 miles. That's pretty tough to beat! Then again, they have insanely expensive redemption rates to India and the Middle East.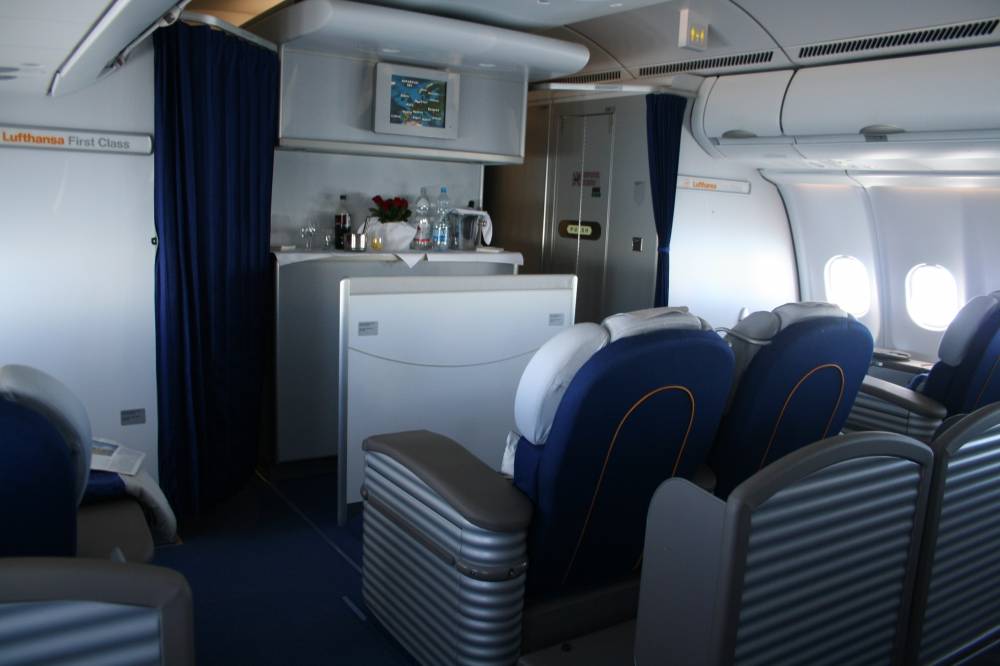 4. Which airlines are most likely to bump passengers, due to overbooking?
Generally speaking, US airlines oversell flights by the most, because the US government does very little to penalize the airlines for involuntarily denying passengers boarding, other than publishing the statistics. For example, you can see the Department of Transportation statistics for January through March of 2010 on page 31 of this document. As you can see, JetBlue doesn't oversell very much. Actually, it's my understanding that they have a policy of not overselling, which is something I can't for the life of me understand.
You always have to break down overbookings by the number of people that are voluntarily denied boarding, versus involuntarily denied boarding. I consider a high number of voluntary denied boardings to be a good thing – ultimately both the airline and the consumer win when someone is voluntarily denied boarding, as passengers are compensated at what they find to be an acceptable level for taking a bump. Based on the statistics, though, American Eagle is the airline, on a per passenger basis, that involuntarily denies the most passengers boarding, followed by US Airways. The numbers are pretty close on the voluntary denied boarding front, with AirTran, Southwest, Atlantic Southeast, Comair, and Skywest leading the pack. The reason so many regional airlines frequently have to deny passengers boarding is because those planes are much more likely to be weight restricted due to operational considerations.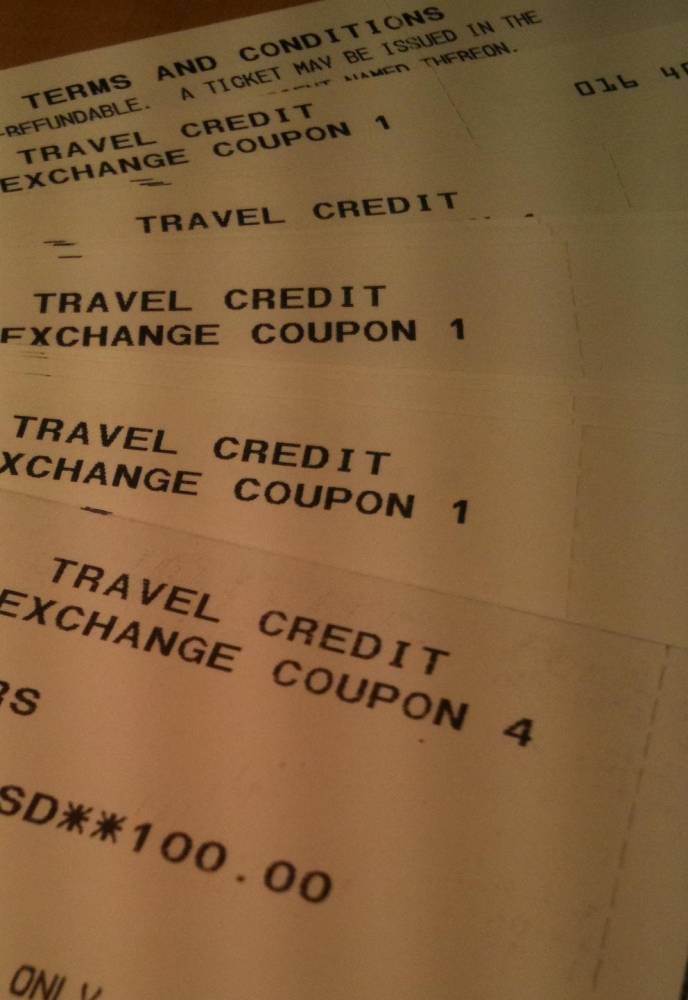 5. What's the minimum bump compensation in the U.S. and in Europe? Do some airlines offer more than the minimum?
This is an interesting question, especially after the last question. What you'll notice is that you can tell how "generous" airlines are when it comes to voluntarily denying passengers boarding based on the number of voluntary denied boardings they have, versus involuntary denied boardings. Looking at Delta, for example, they voluntarily denied over 30,000 people boarding in the first quarter of the year, while they involuntarily denied only a little over 1,000 people boarding. Why is this? It's probably because they compensate "volunteers" very well. Delta gate agents will typically increase the denied boarding compensation offer until people accept, so it can range anywhere from $200 to over $600 in travel credits. Compare that to United, which offers a consistent $400 in travel credits, regardless of whether the flight you're being rebooked on is 30 minutes later or 30 hours later.
But there is no real "minimum," at least on the voluntary denied boarding front, since it's all about what the two parties (the airline and consumer) can agree on. For an involuntary denied boarding, you're technically due a cash refund for the cost of the portion of the itinerary for which you're being denied boarding. Beyond that, if an airline denies you boarding and can't accommodate you on a flight within four hours, you can be entitled to a refund equal to double the cost of your ticket, with certain maximums. You can find all the details here.
Airlines in Europe have much more substantial compensation, since the governments regulate it. European airlines do not, under any circumstance, want to involuntarily deny a passenger boarding.
5. What are some tricks for getting a United saver award?
United's Web site only consistently shows availability for award space on United, and not most of their 20+ Star Alliance partners. As a result, my best piece of advice is to call the airline. United doesn't have very good award space on their own flights, though their partners have excellent award space to most destinations. When you call United and ask about award space, ask them to check for availability on partner airlines as well, and try to have done your research so you can even suggest some routes and airlines. If you're willing to put more effort into finding the space yourself, utilize the airline booking award tools, as outlined here. If all else fails, consider using my award travel consulting service or a similar one.
Related Posts
Virtuoso Hotels: Bookings with Upgrades, Complimentary Breakfasts and VIP Perks
Four Seasons Preferred Partner Benefits
Trading Up and Trading Down to Enjoy Luxury Travel
Best Luxury Hotels Around the World
Need Award Booking Help? Our fee is as low as $75 per ticket if you book your hotel through us.
If you enjoyed this, join 90,000+ readers: please follow TravelSort on Twitter or like us on Facebook to be alerted to new posts.
Become a TravelSort Client and Book Your Hotel with Virtuoso or Four Seasons Preferred VIP Amenities!