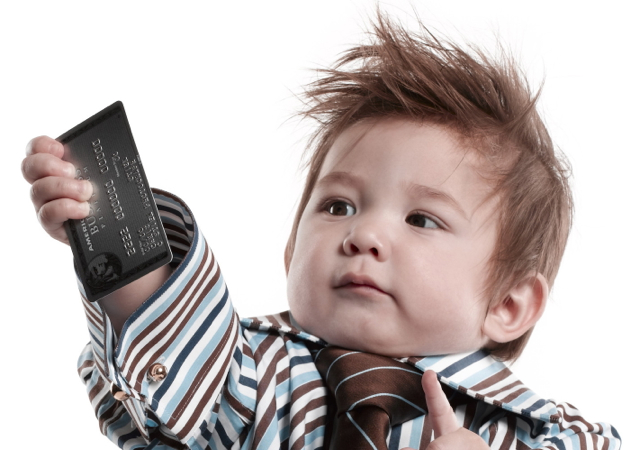 Is paying college or school tuition with a credit card worth it? TravelSort reader Doug writes:
"I'm working on high minimum spend requirements for several credit cards, and one of my family's biggest expenses is college tuition for my daughter and private school tuition for my son. Is it worth it to pay the convenience fee to pay tuition with a credit card?"
This is a great question and also hits a nerve with me, since school tuition for the munchkin is due soon, and we're working on a couple of minimum spends, including $10,000 for the 100K Citi Executive AAdvantage Bonus Offer. Here are my thoughts on when it's worth it to pay tuition by credit card:
When It's Worth It to Pay Tuition with a Credit Card
1. No Fee or Low Fee to Pay by Credit Card
If you're lucky enough to be paying tuition at a college or school that doesn't charge a fee for paying by credit card, it's a no-brainer to earn additional frequent flyer miles and points by paying with a credit card. It's an especially good use for credit cards with high minimum spends to meet, in order to receive the signup bonus.
2. You Won't Meet Minimum Spend for Signup Bonuses Without Paying Tuition
Even if your college, university or private school charges a convenience fee (often 2-3%) to pay by credit card, it can be worth it in the case of earning the signup bonus for credit cards with high minimum spend.
Sure, it's easy for most people to meet a $1000, $3000 or even $5000 minimum spend in 3 months with regular spending, Amazon Payments to meet minimum spend, and perhaps a few Vanilla Reload cards. But what if you're working on $10,000 or more minimum spend and don't have regularly high spend, a business, reimbursable spend, and have little time to hunt down Vanilla Reload cards or do other manufactured spend? Paying tuition with a credit card may be the best and least time consuming way to earn signup bonuses.
3. The Miles or Points Earned Make It Worth It, Even With the Convenience Fee
Let's take the example of the 100,000 Citi Executive AAdvantage card. Since the offer comes with a $200 statement credit, you're effectively paying a $250 annual fee for 100,000 AA miles. Let's assume that you can pay tuition with a credit card, but that your college, university or school will charge you a 3% convenience fee, so paying $10,000 with the credit card would cost you $300. That's $550 (the effective $250 annual fee + $300) for 100,000 AAdvantage miles, or 0.55 cents per mile. That's still a great deal, in my book, especially given what you can do with those 110,000 AA miles.
As an example, 110,000 AA miles would get you a Cathay Pacific Business Class award from the U.S. to Bali, via Hong Kong, a ticket that can easily cost $7600 or more. Or if you can earn 5000 more AA miles, how about an AAdvantage Explorer Zone 5 Business Class award, such as JFK-FRA-MAD-FCO-BCN-LHR-DME-TXL-JFK for just 115,000 AA miles? See American AAdvantage Oneworld Explorer Award Chart and FAQ.
Of course, you'll have to do the math on the particular credit card minimum spends you're working on to see if the convenience fee is worth it given how you value the frequent flyer miles and points earned. But generally speaking, if it would help you earn a high signup bonus and you'll be using those miles or points for international first class or business class award travel, the convenience fee can often be worth it.
Why Don't Some Universities Accept Credit Cards?
In some cases, such as New York State, there are laws that prohibit universities from charging a fee for payment via credit card, so Columbia, NYU, and other New York universities don't allow credit card payments at all. In other cases, universities have opted out of allowing credit card usage in a paternalistic move to prevent students from racking up high interest rate credit card debt.
Another issue is that Visa doesn't allow merchants to pass the credit card processing fee on to consumers, so even some universities that do accept MasterCard, AMEX and Discover with a convenience fee don't accept Visa.
Either way, you'll find that many of the elite universities either don't accept credit cards at all, or charge a convenience fee of 2.75% or so to cover the credit card processing fees. That said, many summer school programs and evening and continuing study programs can be paid for by credit card, and there are still many regional and community colleges that accept credit cards for low or no fees.
Credit Card Policies for Select Universities
Duke University: No credit cards accepted
Georgetown University: No credit cards accepted for full-time students (only for School of Continuing Studies)
Harvard University: No credit cards accepted
MIT: No credit cards accepted
Princeton University: No credit cards accepted
Stanford University: 2.75% convenience fee for credit card payments
Yale University: No credit cards accepted
University of California at Berkeley: No credit cards accepted
UCLA: 2.75% convenience fee for credit card payments
University of Chicago: No credit cards accepted for full-time students (only for evening/weekend students of the Booth School of Business)
University of Michigan: No credit cards accepted
University of North Carolina at Chapel Hill: 2.75% convenience fee; Visa not accepted
University of Pennsylvania: 2% convenience fee for AMEX credit cards only, using Penn.Pay (may not use AMEX for payments made by mail or in person)
University of Virginia: 2.75% convenience fee
Williams College: 2.99% convenience fee; Visa not accepted
Vanilla Reloads and Bluebird as an Alternative to Paying Tuition with a Credit Card
If you have an AMEX Bluebird account, which you can load with up to $5000 Vanilla Reloads per month, up to a maximum total account balance of $10,000 (excludes direct deposit/check by mail) you could potentially use this to write up to a $10,000 Bluebird check for college or school tuition. Keep in mind each Vanilla Reload of $500 is $3.95, so that's still a cost of $79 for $10,000, equivalent to a 0.8% fee, and that doesn't include your time buying and loading those Vanilla Reloads to your Bluebird account.
Other Lower Fee Ways to Meet High Minimum Spend
If you've already taken advantage of Amazon Payments, Vanilla Reloads, and our other tips for meeting minimum spend on credit cards, consider whether there are any out of pocket or reimburseable medical expenses that you'll incur prior to the deadline for meeting minimum spend, or, given that it's tax season, if it's worth paying 1.87% to pay via credit card, via one of the lower fee providers on the IRS site. This is less than the 2-3% that most colleges and schools charge as their convenience fee, so if you can't meet minimum spend with no fee credit card payments and lower cost manufactured spend, paying taxes with a credit card could be at a lower fee than paying tuition.
What's been your experience paying college tuition or private school tuition with a credit card?
Related Posts
Meet Minimum Spend on Credit Cards: Top 20 Tips
Use Amazon Payments to Meet Minimum Spend
Amazon Payments Shut Downs and Tips to Avoid Them
Need Award Booking Help? Our fee is as low as $75 per ticket if you book your hotel through us.
If you enjoyed this, join 90,000+ readers: please follow TravelSort on Twitter or like us on Facebook to be alerted to new posts.
Become a TravelSort Client and Book 5-Star Hotels with Virtuoso or Four Seasons Preferred Partner Amenities!