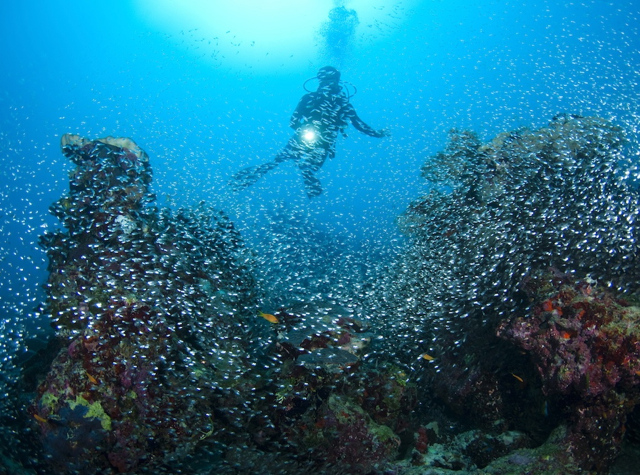 This Park Hyatt Maldives Diving and Snorkeling post is part of a trip report including Qatar Business Class and the Park Hyatt Maldives. For prior posts please see:
Review: American Airlines Flagship Lounge in NYC, JFK
Review: Qatar Business Class NYC JFK to Doha
R0eview: Qatar Business Class Lounge, Doha
Qatar Business Class and Economy Class Review, Doha to Male, Maldives
Park Hyatt Maldives Hadahaa Review
Park Hyatt Maldives Island Grill Restaurant Review
Park Hyatt Maldives Water Villa Review
Please note: Future posts will cover the Dining Room Restaurant, additional activities, the Back of House Tour, and an interview with the GM, Julian Moore.
The top reason many guests come to the Park Hyatt Maldives is the superb diving and snorkeling. Unique among resorts in the Maldives, the Park Hyatt Maldives Hadahaa has 100% house reef coverage, due to the care that was taken when constructing the resort.
If you're staying in one of the Park Water Villas, you have direct water access and can simply descend your private ladder and be snorkeling on the reef in seconds. From the Park Villas and Park Pool Villas, it's a short walk along the beach to either the dawn or dusk jetty, which are good entry points for exploring the house reef. If you scuba dive, then you can take the dhoni to do some boat dives.
Here are some of the top things to see while snorkeling or diving:
1. Hawksbill Turtle
The Hawksbill Turtle is critically endangered, which makes sighting them even more special. I never saw one when snorkeling along the house reef, but did see one while on a boat dive.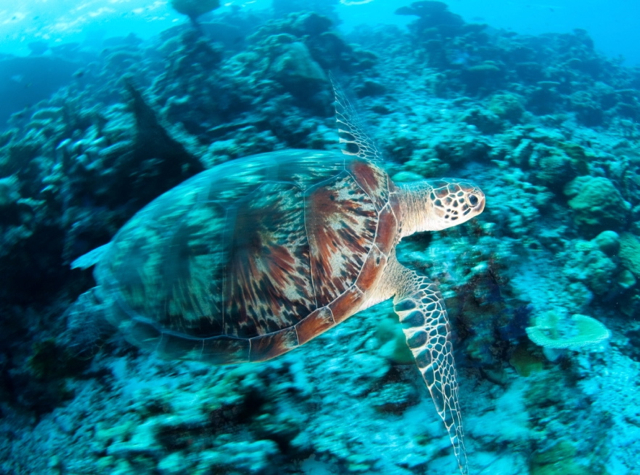 2. Dolphins
We only had a glimpse of dolphins from afar on our return speedboat transfer, but many guests have managed to get a close look, either from the boat transfer or from when on a boat dive, at the playful Spinner Dolphins that frequent the waters near the Park Hyatt Maldives. There's also a "Lucky Dolphin" boat cruise you can take.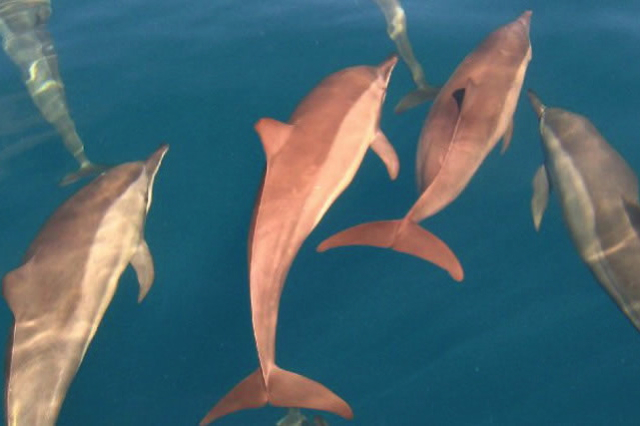 3. Spotted Eagle Ray
Unfortunately I didn't see any Spotted Eagle Rays during our visit, but they're beautiful, graceful creatures and you may be lucky enough to spot one.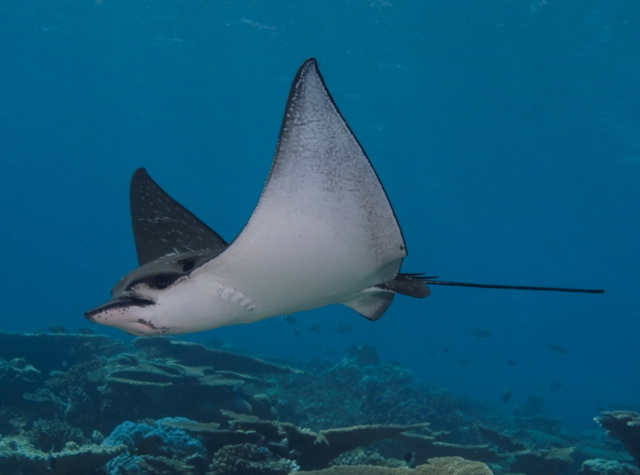 4. Lionfish
One one of my boat dives, we saw a lionfish, with its striking coloration and fin rays. But keep your distance! They are territorial and the venomous fin rays can sting, causing extreme pain and in rare cases, for those allergic to the venom or with compromised immune systems, death.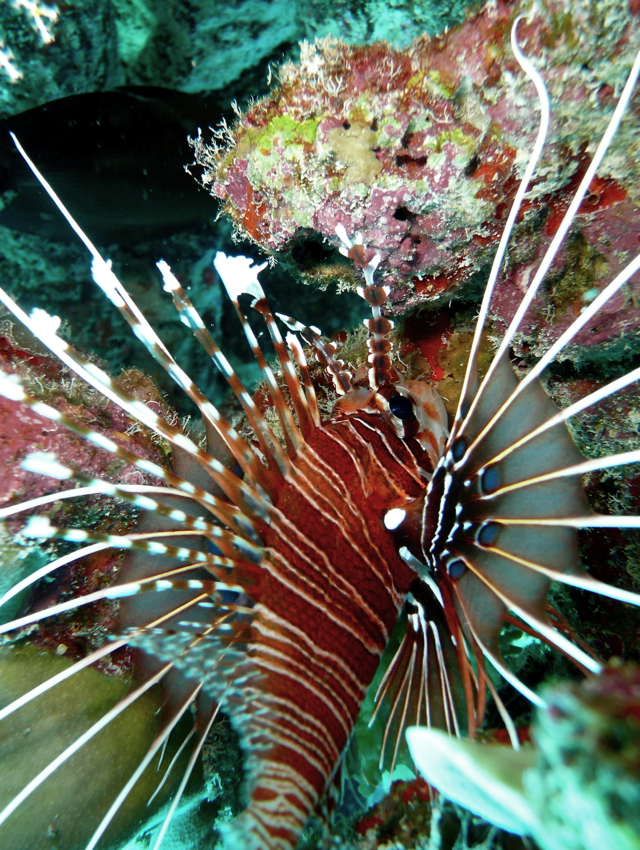 5. Flying Fish
You'll have a better chance of spotting these when you're above the water, in a boat–we were fortunate enough to see many flying fish on the return speedboat of our Park Hyatt Maldives Transfer. Did you know that flying fish can glide for up to 45 seconds out of the water, for distances of up to 1300 feet? Pretty amazing to witness, especially when several fly at once.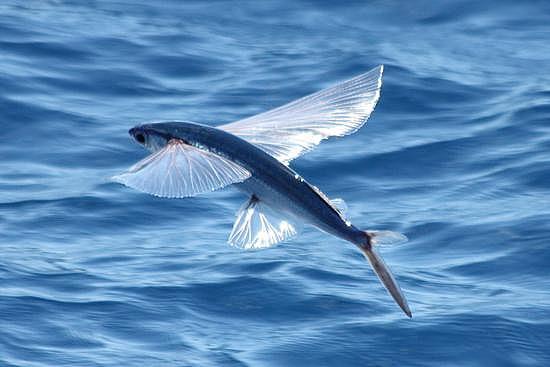 6. White Tipped and Black Tipped Reef Sharks
It's incredible to see so many sharks and so close up–some of the reef sharks we saw were 6 feet in length. While Maldives reef sharks are harmless, it's also important not to confuse them, especially when they're actively feeding. See Should You Punch a Shark in the Nose? My Shark Encounter.
7. Unicornfish
I'd never seen unicornfish before diving and snorkeling in the Maldives. They can actually change color, becoming darker when stressed, although what I most noticed (apart from the horn, of course) were the fish's blue lips.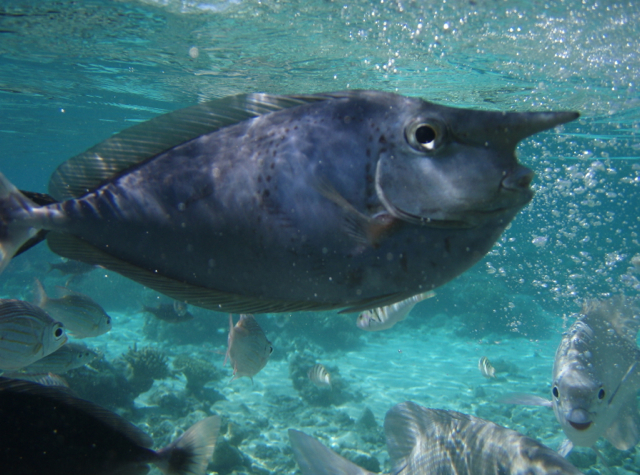 8. Anemonefish / Clownfish
Kids will love to spot "Nemo" in and around the anemone, which gives the clownfish its other name–anemonefish.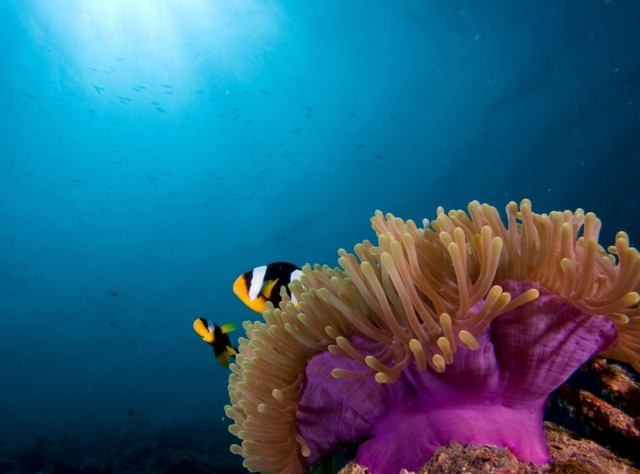 9. Grouper
There's something so comical about the expression on a grouper, especially the largest ones that are usually found near the ocean bottom. I mostly saw smaller, younger groupers, so the facial expression wasn't as pronounced, but my husband saw very large ones while snorkeling.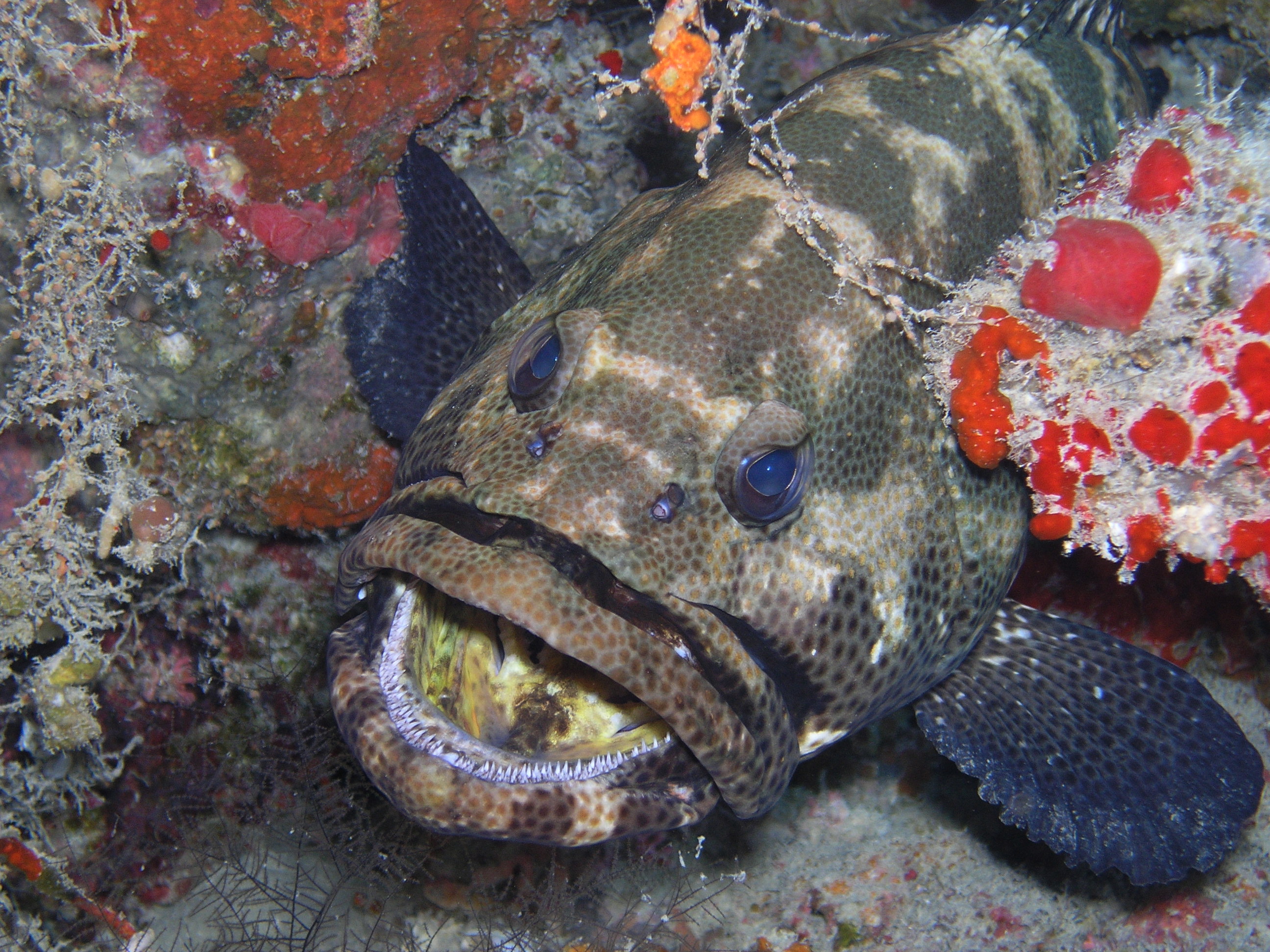 10. Needlefish
You can't miss these long, narrow fish, which are so aptly named needlefish.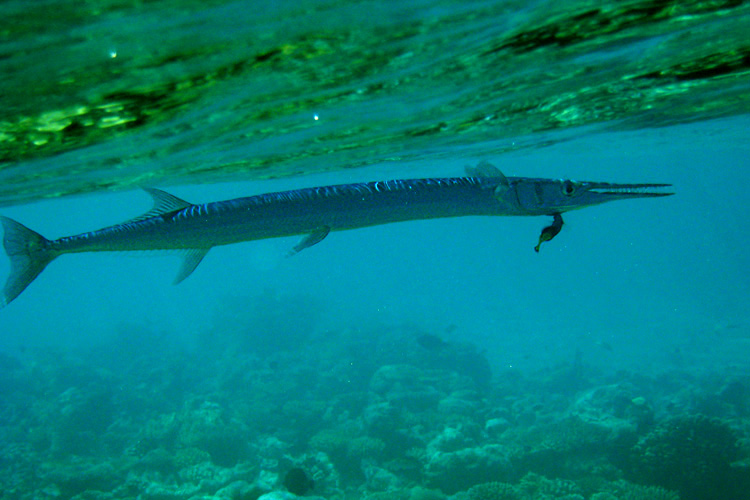 11. Parrotfish
While very common in most tropical waters, parrotfish are so colorful that it's fun to see them, despite their ubiquity.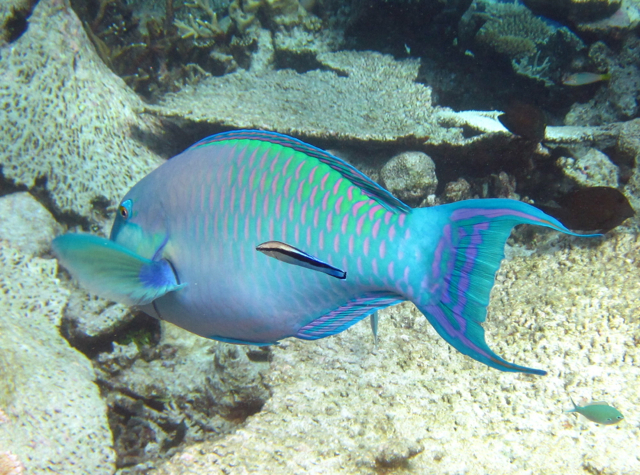 12. Bioluminescent Plankton
You'll definitely see these if you go do the night snorkeling activity, but even if you don't, you can wade into the water by your villa at night, put on a mask, wave your hands, and see them. Why the bioluminescence? It's thought to make the would-be prey feel more vulnerable, as they're illuminated and potentially themselves become prey for even larger predators!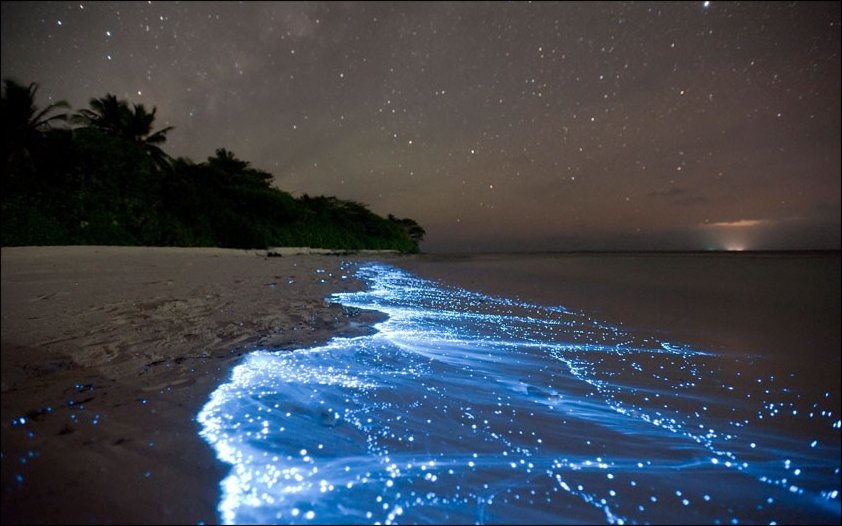 Related Posts
Should You Punch a Shark in the Nose? My Shark Encounter
Need Award Booking Help? Our fee is as low as $75 per ticket if you book your hotel through us.
If you enjoyed this, join 90,000+ readers: please follow TravelSort on Twitter or like us on Facebook to be alerted to new posts.
Become a TravelSort Client and Book the Park Hyatt Maldives with Virtuoso Benefits!
Photo credits: Park Hyatt Maldives