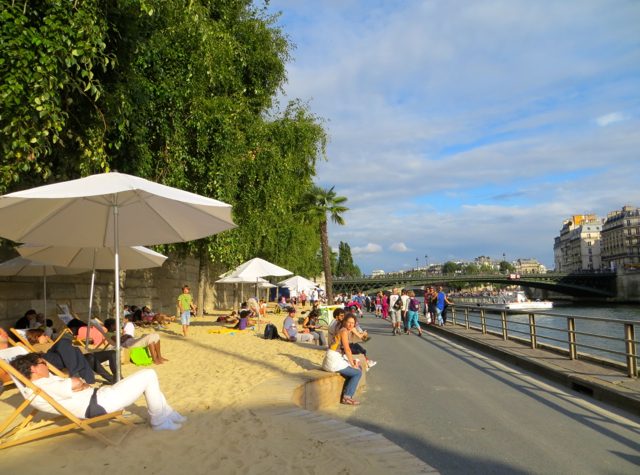 This Paris Plages Review is part of a UK and France trip report including flights in British Airways in New First Class, Singapore Business Class and Singapore Suites, stays in a Scottish castle and 5-star hotels in London and Paris, and Michelin Star Dining in Paris. For the prior posts, please see:
British Airways New First Class 777 Review
British Airways Galleries Arrivals Lounge London and Concorde Room
Singapore Business Class Review NYC (JFK) to Frankfurt
Petrus London Restaurant Review
Dalhousie Castle Hotel Review, Scotland
Dalhousie Castle Falconry Review, Scotland
Epicure at Le Bristol Paris Restaurant Review
Four Seasons Paris Hotel Review
A beach in Paris? Yes, if Paris Plages coincides with your visit. Every summer, Paris Plages transforms the banks of the Seine from the Louvre to Pont de Sully into a pedestrian-only zone, with lounge chairs and beach umbrellas to soak up the sun, sandy beach areas with free beach toys for kids to play in the sand and build sand castles, cafes and ice cream stands, areas to play boules, and play areas for children.
As we happened to be in Paris on August 18, the last day of Paris Plages 2013, I took the munchkin for some beach time, since unlike our trip to the Park Hyatt Maldives, this summer trip didn't otherwise include any beach time.
While it would have been easiest if we'd walked from the Park Hyatt Paris (review coming soon) we didn't have time during our stay there, so instead we took the Paris Metro from the George V stop on the Champs-Elysees to Hotel de Ville and walked from there.
On exiting the metro/subway there was a nice large map of Paris Plages: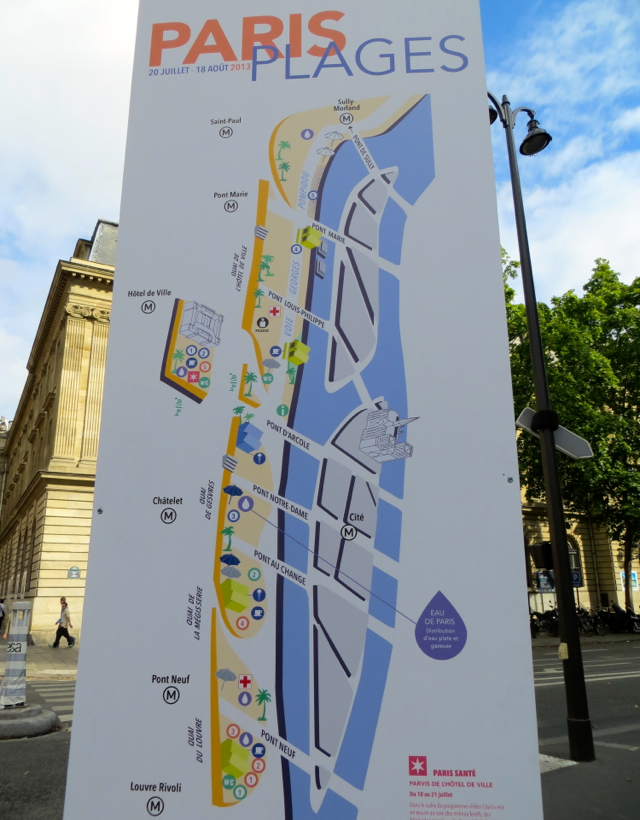 We walked down to the Seine, and sure enough, the entire area was pedestrianized, and, probably also because it was a Sunday and the last day of Paris Plages, plenty of Parisians and visitors were enjoying a leisurely stroll on this beautiful summer day: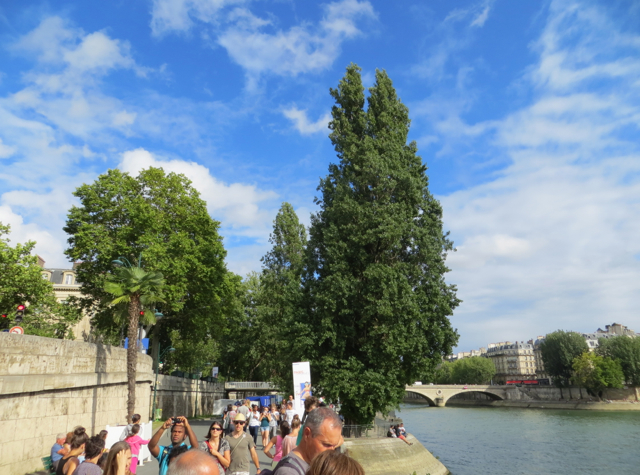 The munchkin didn't need any encouragement to run ahead of me and start exploring: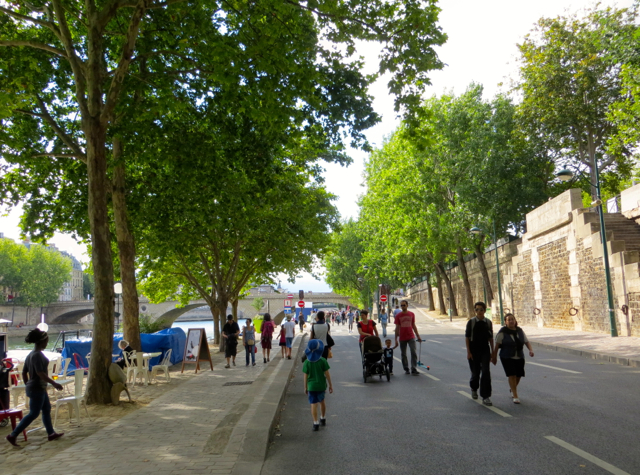 The lounge chairs were very popular, but a couple vacated theirs and we had a brief couple of minutes trying it out. I could have happily relaxed there for longer, but the munchkin was soon squirming and wanting to get out to find a sandy beach to play in.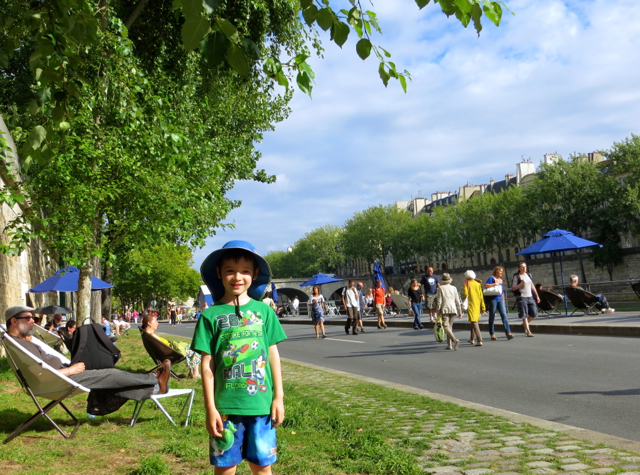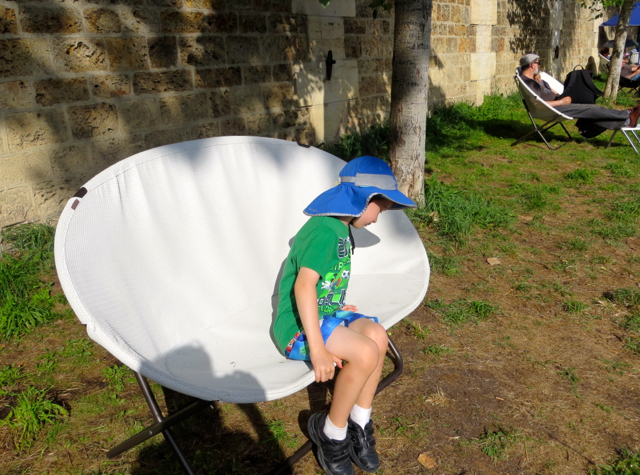 We found the beach, shoes and socks came off, and he was soon happily sifting and digging sand with the free beach toys. There were many other kids enjoying the sand fun too, but it wasn't overly crowded so there wasn't any fighting for sand toys.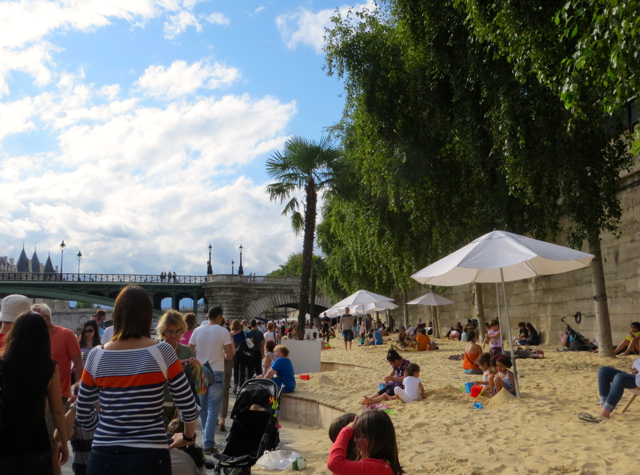 Some kids were building a more ambitious sand castle: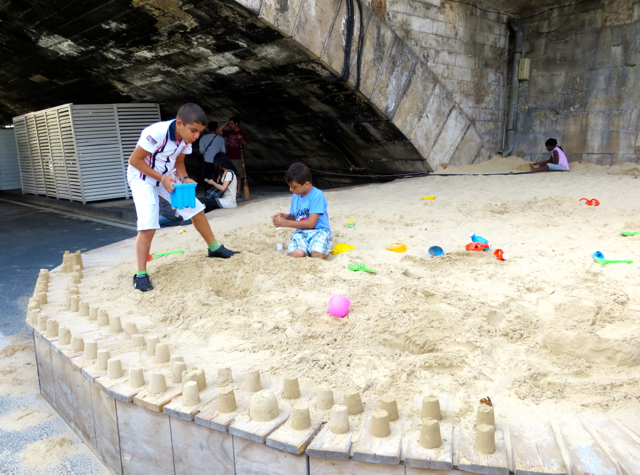 And even some adults were doing some sand sculpting: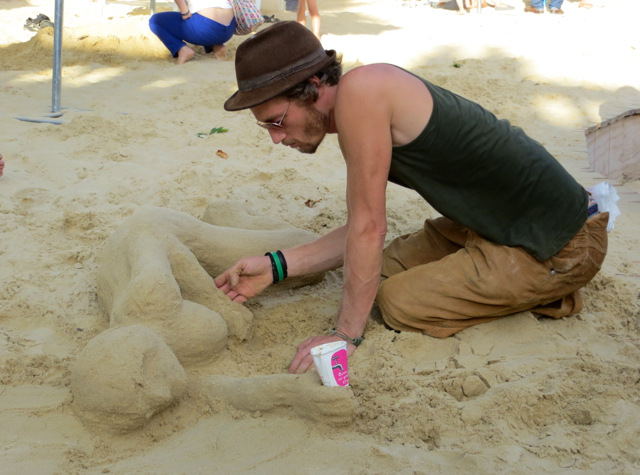 It was a great day for exploring by boat, and we saw many boats and the Bateaux Mouches: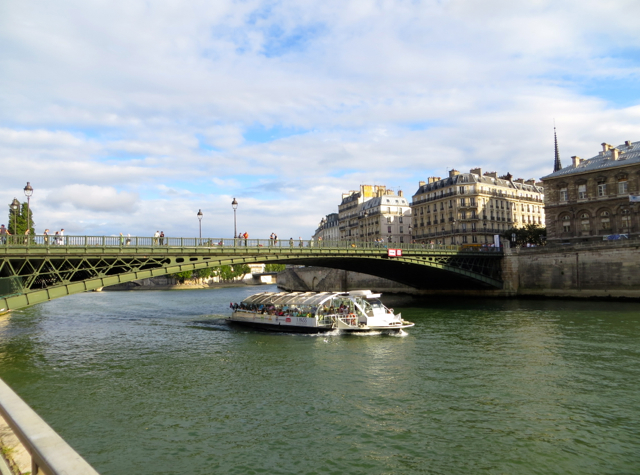 It was impossible not to notice the many ice cream stands, called Glacier in French: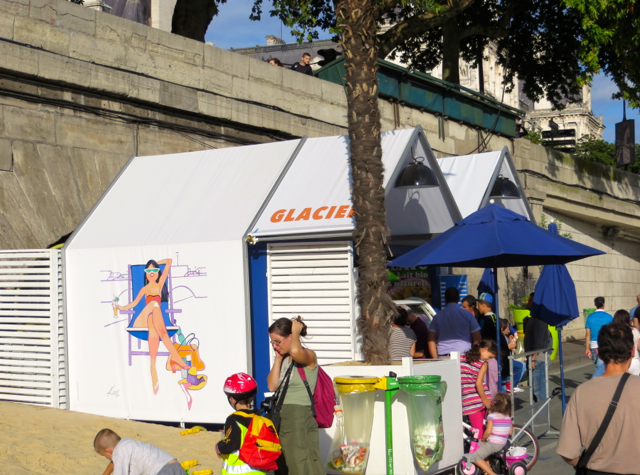 I explained the various ice cream and sorbet flavors to the munchkin–there were some very creative ones I'd never seen before, such as Violet, Grapefruit and something called Ali Baba–not even sure what that one was: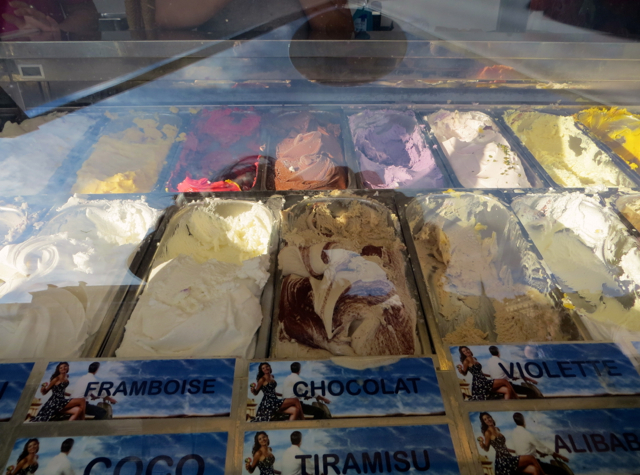 But ultimately we settled on Framboise (raspberry) sorbet and Caramel Beurre Sale (Salted Butter Caramel):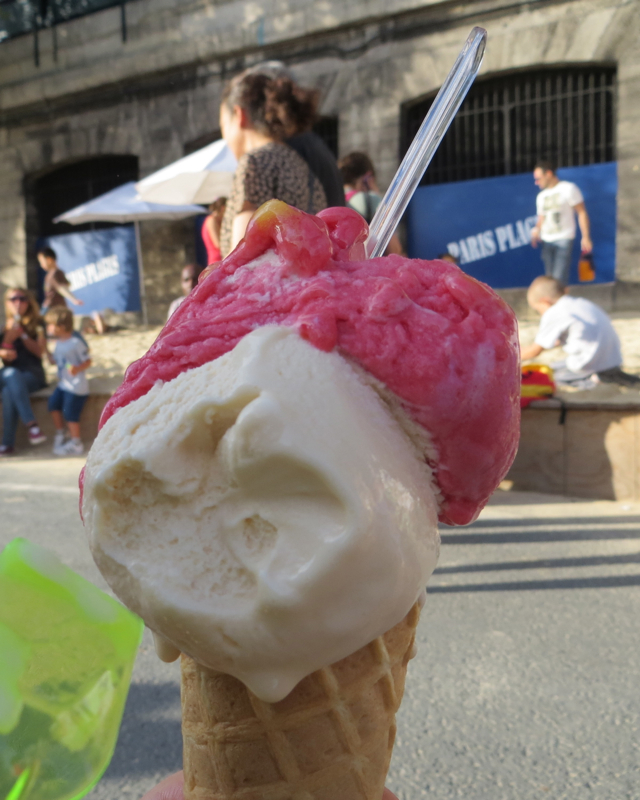 As we finally left, we also saw that quintessentially French game, boules: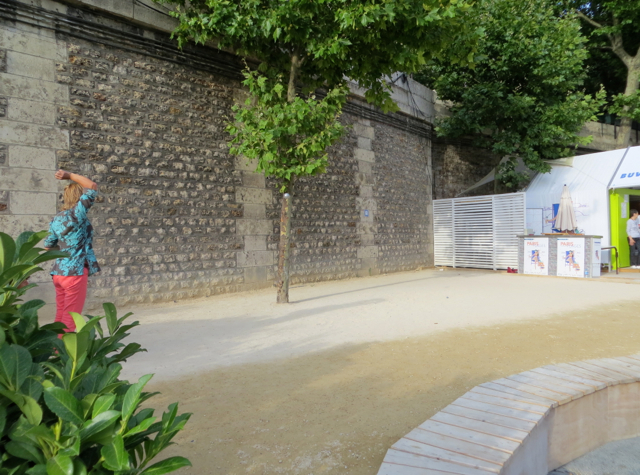 The Verdict: Already several years running, Paris Plages is very popular and can be quite crowded on weekends. But on a sunny day, it's a great place, if you can find a lounge chair, to relax with your partner or friend. And young kids will love some beach time–where else in the middle of a major city can you take kids to build sand castles outside?
If you've been to Paris Plages, what did you think?
Related Posts
Paris with Kids: Jardin du Luxembourg
Epicure at Le Bristol Paris Restaurant Review (with a Kid!)
Need Award Booking Help? Our fee is as low as $75 per ticket if you book your hotel through us.
If you enjoyed this, join 90,000+ readers: please follow TravelSort on Twitter or like us on Facebook to be alerted to new posts.
Become a TravelSort Client and Book 5-Star Hotels with Virtuoso or Four Seasons Preferred Partner Amenities!