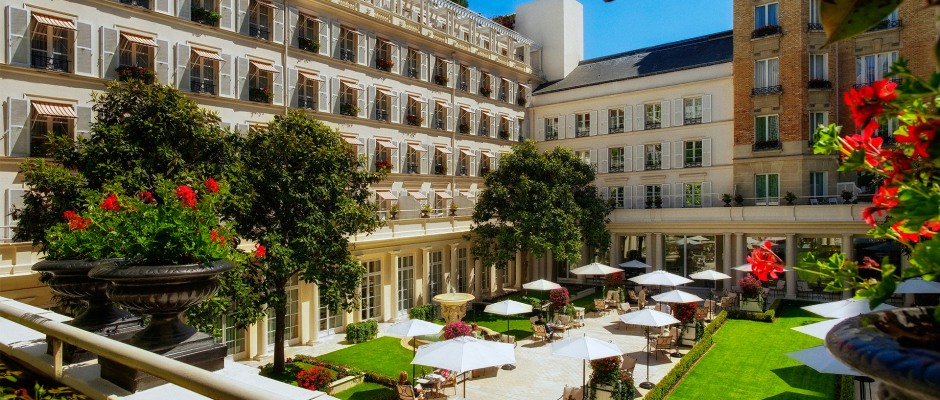 The Best Paris Luxury Hotels are Some of the Very Best Hotels in the World. I consider Paris one of the Best Luxury Hotel Cities, and on my current hotel site inspections in Paris am again impressed at the quality they deliver, both in terms of hard product (the rooms and suites, hotel facilities, restaurants and bars) and soft product (service, linens and towels, all the little touches that matter so much for a luxury hotel). There's also one particular area they could improve.
5 Things Paris Luxury Hotels Excel At
1. Service
In general, European hotels, even luxury hotels, are not as known for service as much as their Asian luxury hotel counterparts. But Paris is a huge exception, when it comes to the very best luxury hotels. I'm not sure what makes Paris so different, although a French friend suggested it might have something to do with the similarly strong discipline and service ethic in the top Michelin restaurants, of which there are many in Paris, some of which are also in luxury hotels–for example, Epicure at Le Bristol, Le Cinq at Four Seasons Paris, Le Meurice Alain Ducasse and others.
But whatever the cause, service and service recovery tends to be exceptional. From being warmly greeted at reception and swiftly checked in (sometimes in the room) to friendly and professional help from the Concierge Team and Housekeeping, to even quickly swapping out a bottle of champagne for a bottle of red wine, which we preferred, we felt very well taken care of no matter which language we spoke, English or French.
2. Superb Breakfast (Even in a Hurry)
Breakfast is perhaps my family's favorite meal of the day, and breakfast is a high quality affair, often served in the hotel's gastronomic restaurant which may serve Michelin star lunches and dinners later that day. Count on freshly squeezed juice, some of the best viennoiserie (croissants, pain au chocolat and other pastries) you've tasted, fantastic yogurt from Brittany, fresh fruit, the best hot chocolate (at least if you prefer real hot chocolate that isn't too sweet), and, if you have the appetite, egg dishes made to order.
Today, even though we had just 20 minutes for breakfast before having to leave the hotel, our friendly server managed to marshal an incredible spread almost instantly, and we left very satisfied and right on time.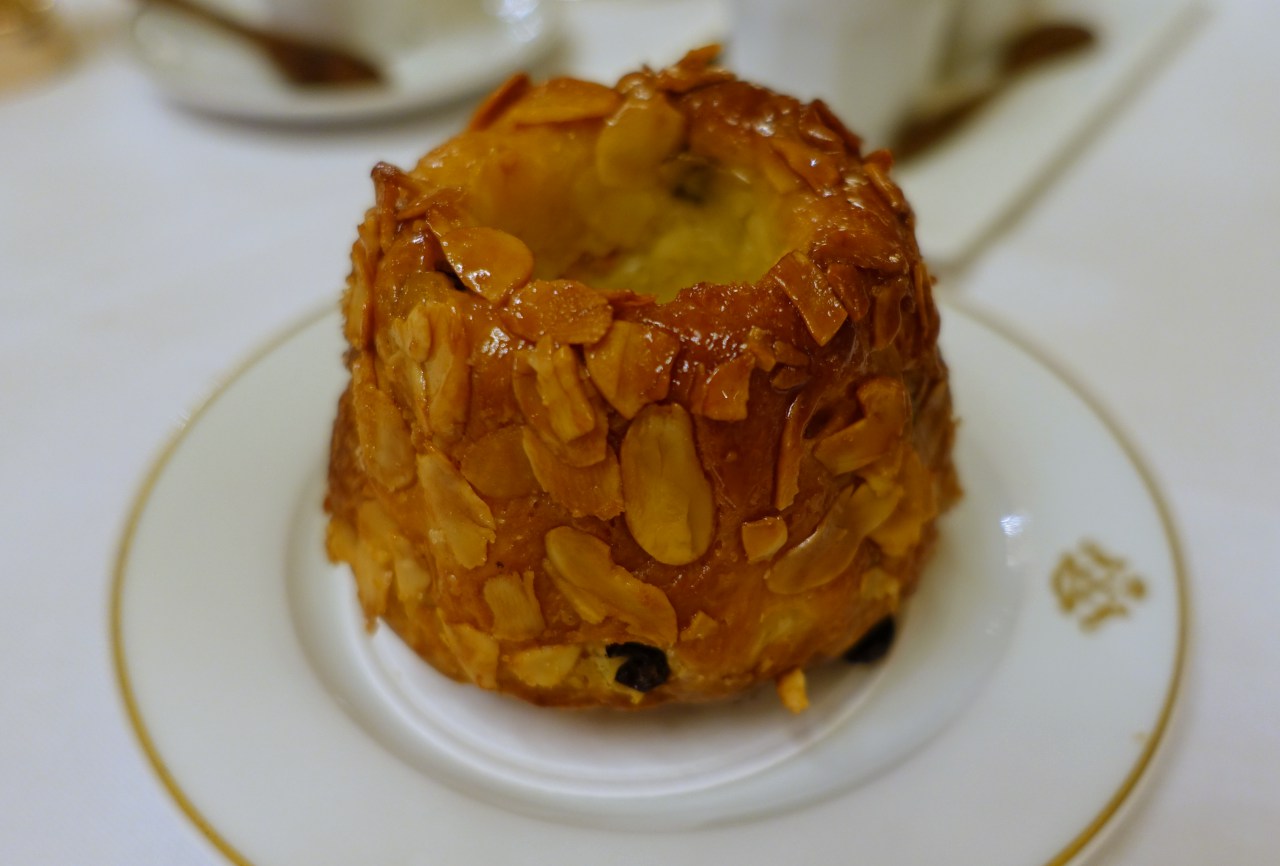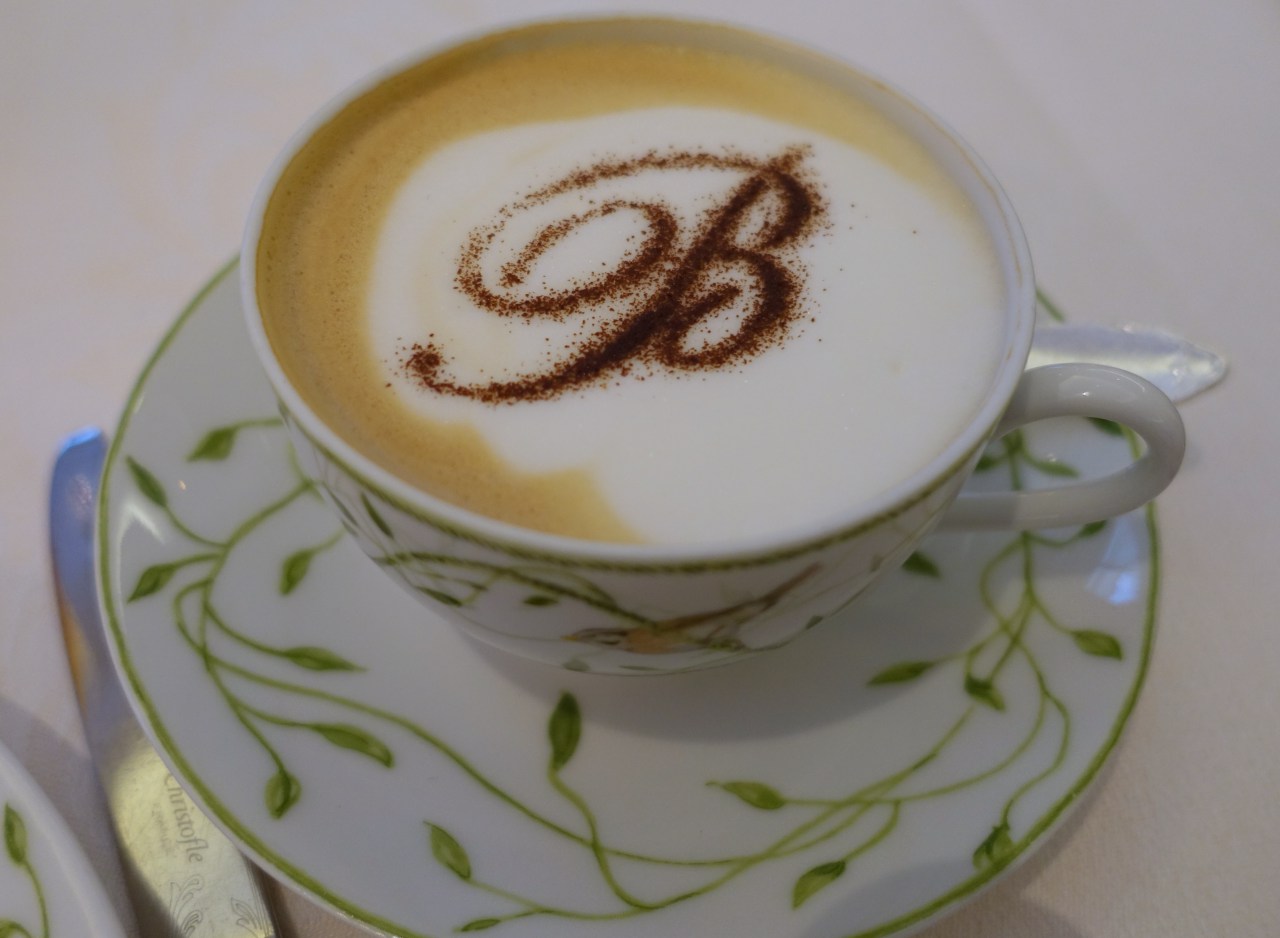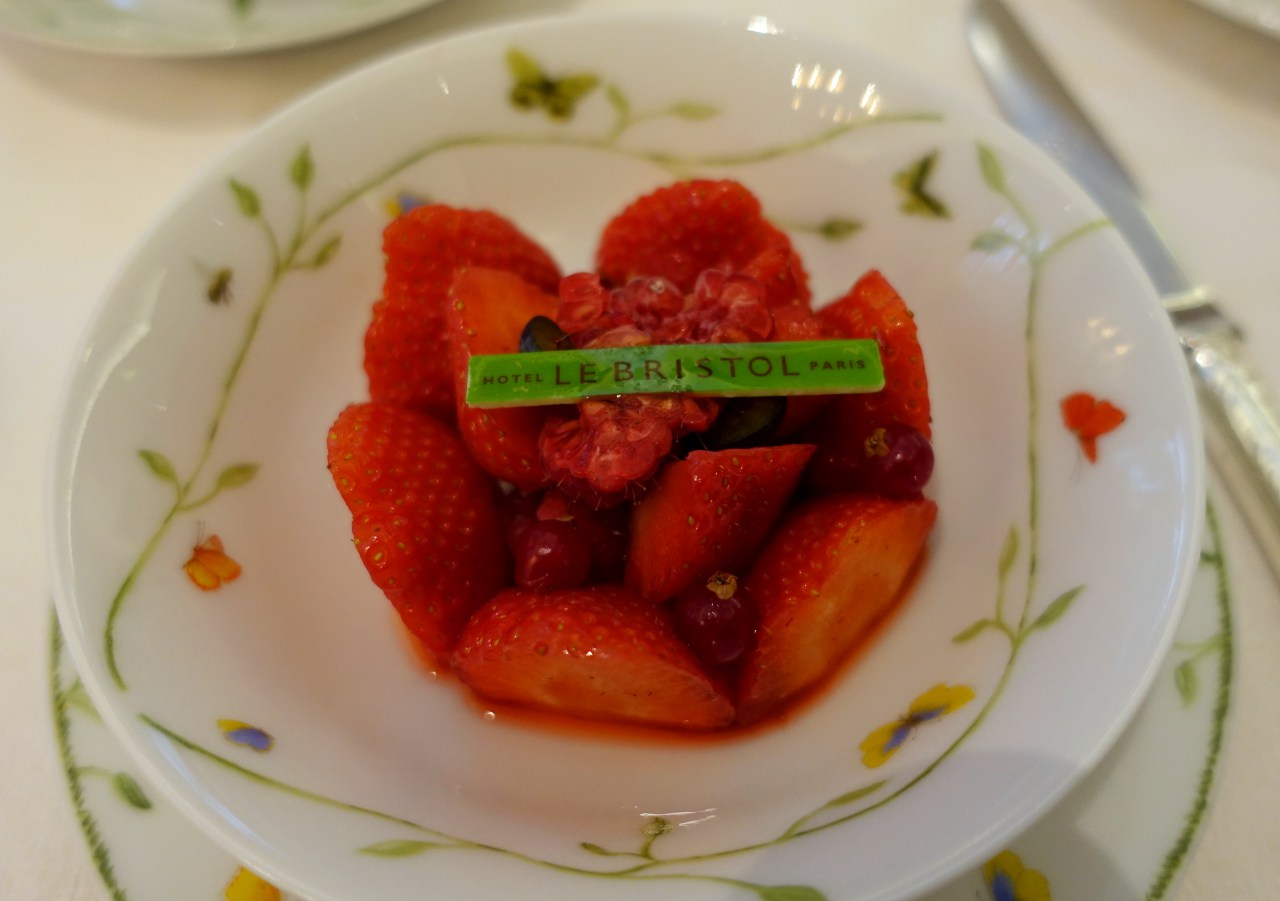 3. Fantastic Welcome Amenities
Sometimes welcome amenities simply consist of a note or a few oranges. But at three different Paris luxury hotels, we enjoyed the following:
1. Fresh baked financiers, pates au fruit (French fruit jellies), fruit bowl, Evian water
2. Champagne (which we swapped for red wine), delicious chocolate chip cookies, chocolates
3. Champagne and macarons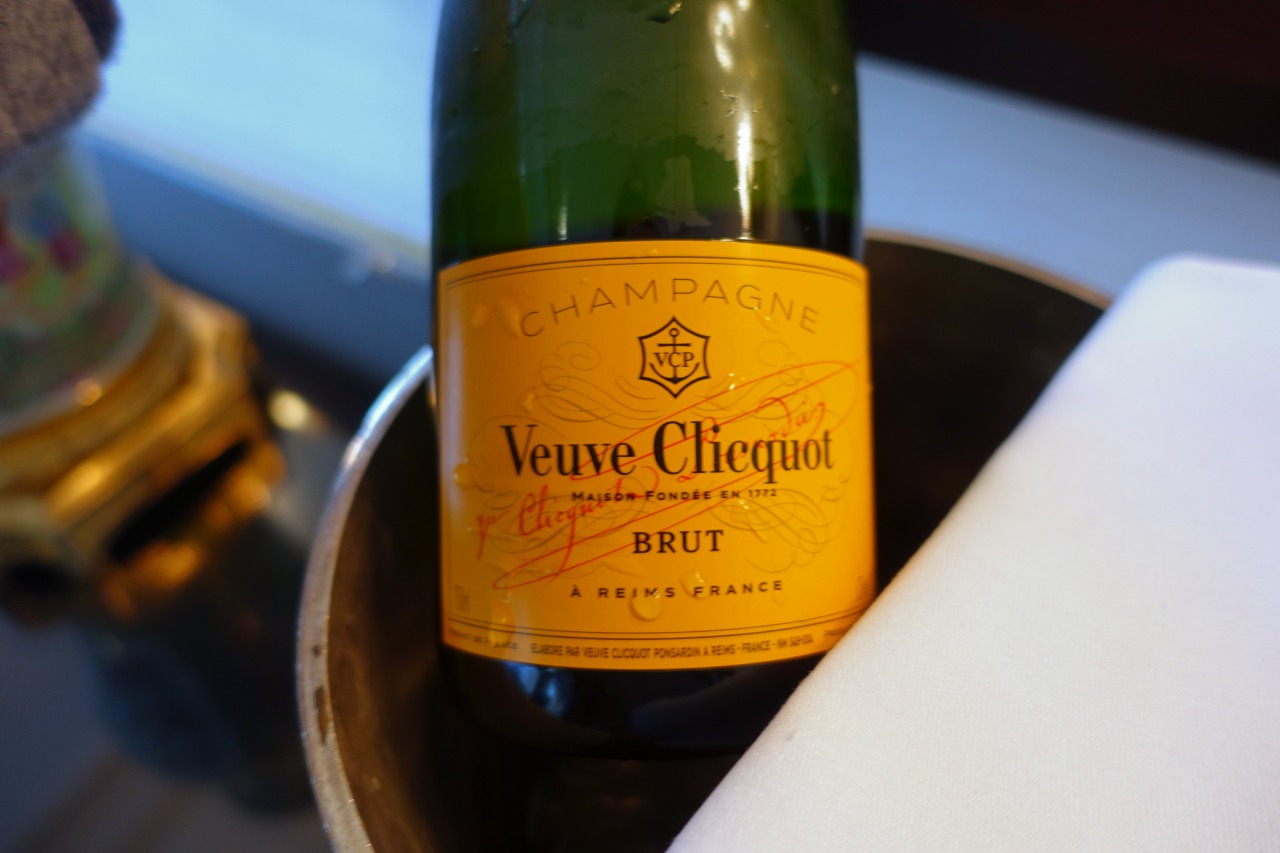 4. Beautiful Flowers
Beautiful fresh flowers are scarcely to be found even in many U.S. luxury hotel lobbies, let alone in guest rooms. In fact, I recently inspected a NYC luxury hotel that–I kid you not–has silk flowers in the room. I don't care how expensive the silk flowers are, I find them incredibly tacky. In Paris, you won't find fake flowers in any of the true luxury hotels–the gorgeous flowers are real, and have a scent.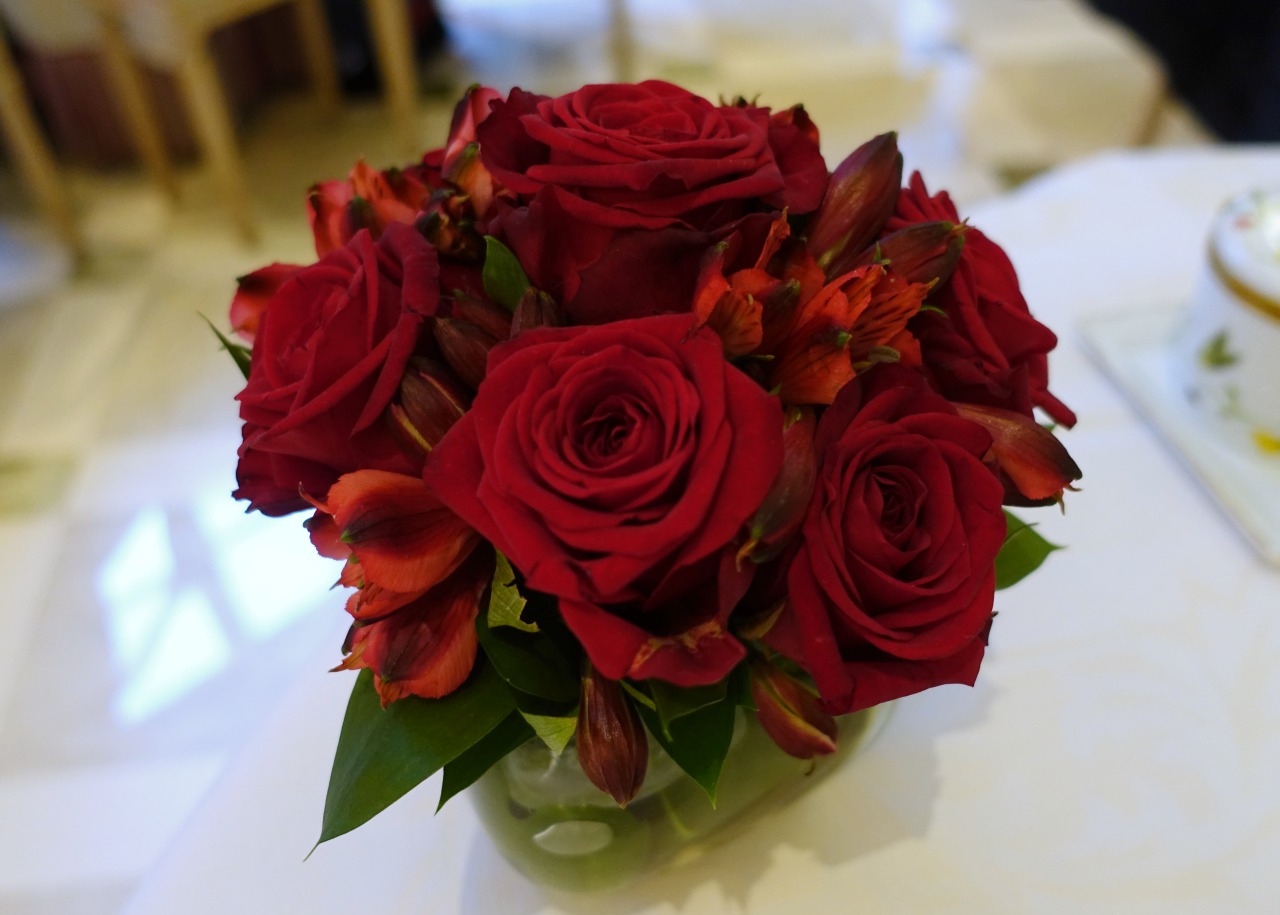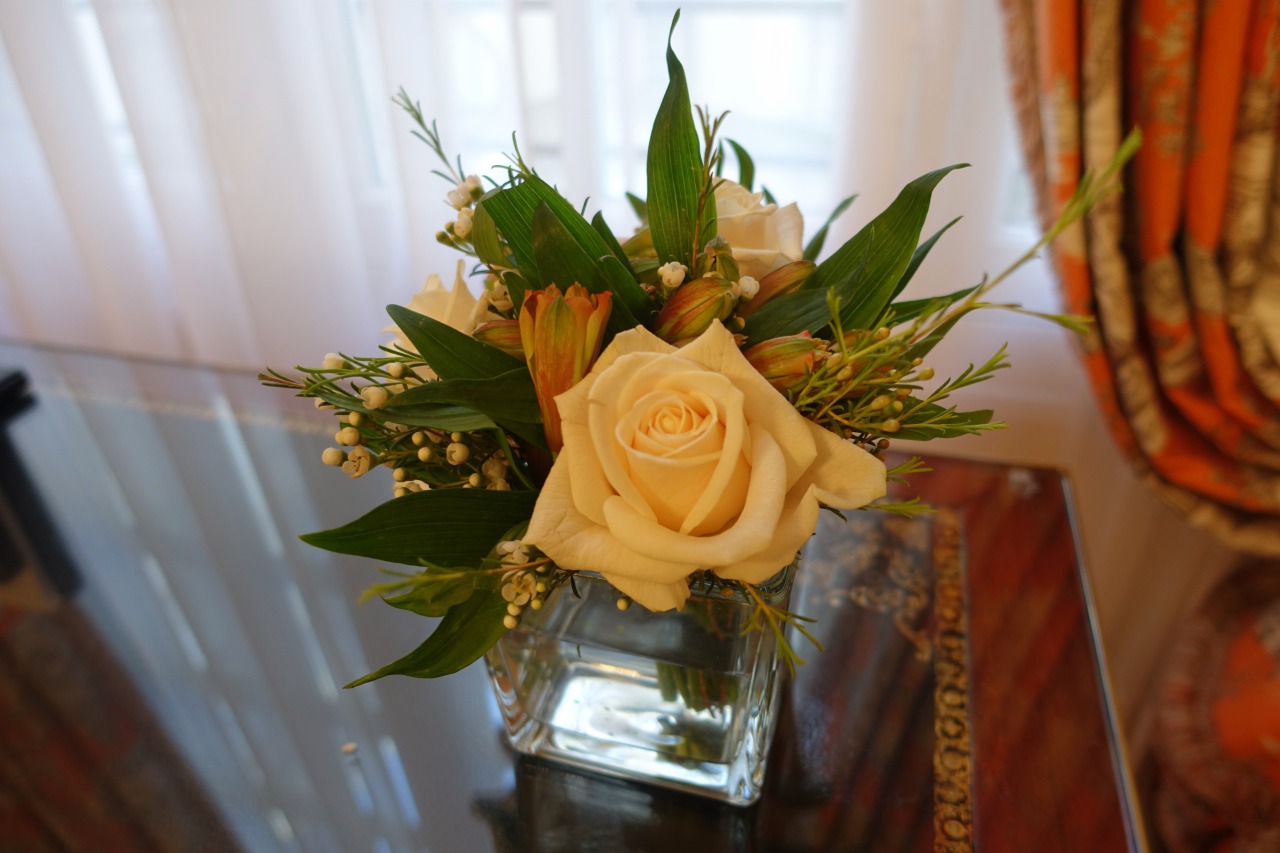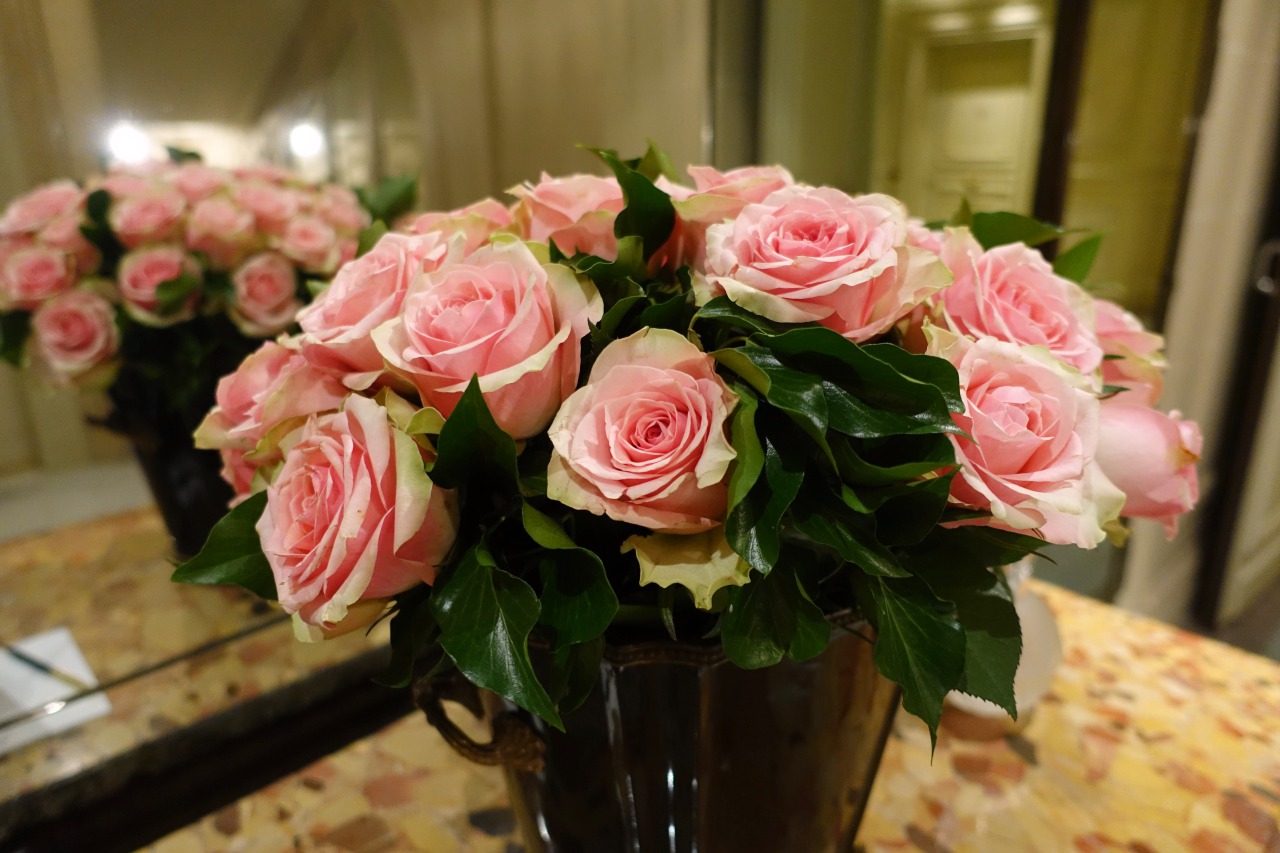 5. Special Welcome Amenities for Kids
With few exceptions (the Park Hyatt Paris Vendome comes to mind–in two visits there, my son has never received any kids' welcome amenities) most Paris luxury hotels really welcome kids, and that welcome includes thoughtful kids' amenities. At Le Bristol, he was given cat shaped cookies and juice, along with an adorable plush rabbit, Hippolyte. At Le Meurice, a plush dog awaited him, along with special "Le Petit Prince" (after the beloved character created by Antoine Saint Expuery) bath products, and coloring book.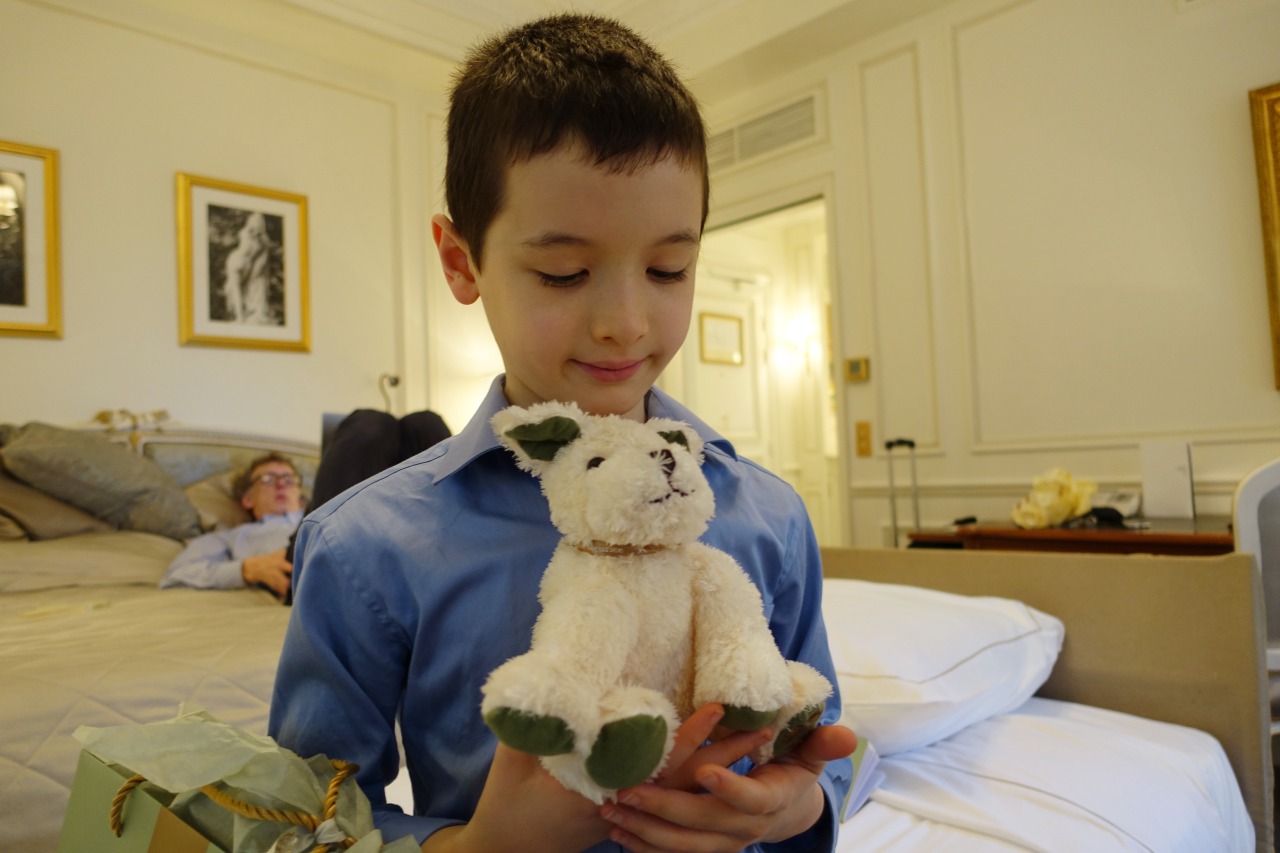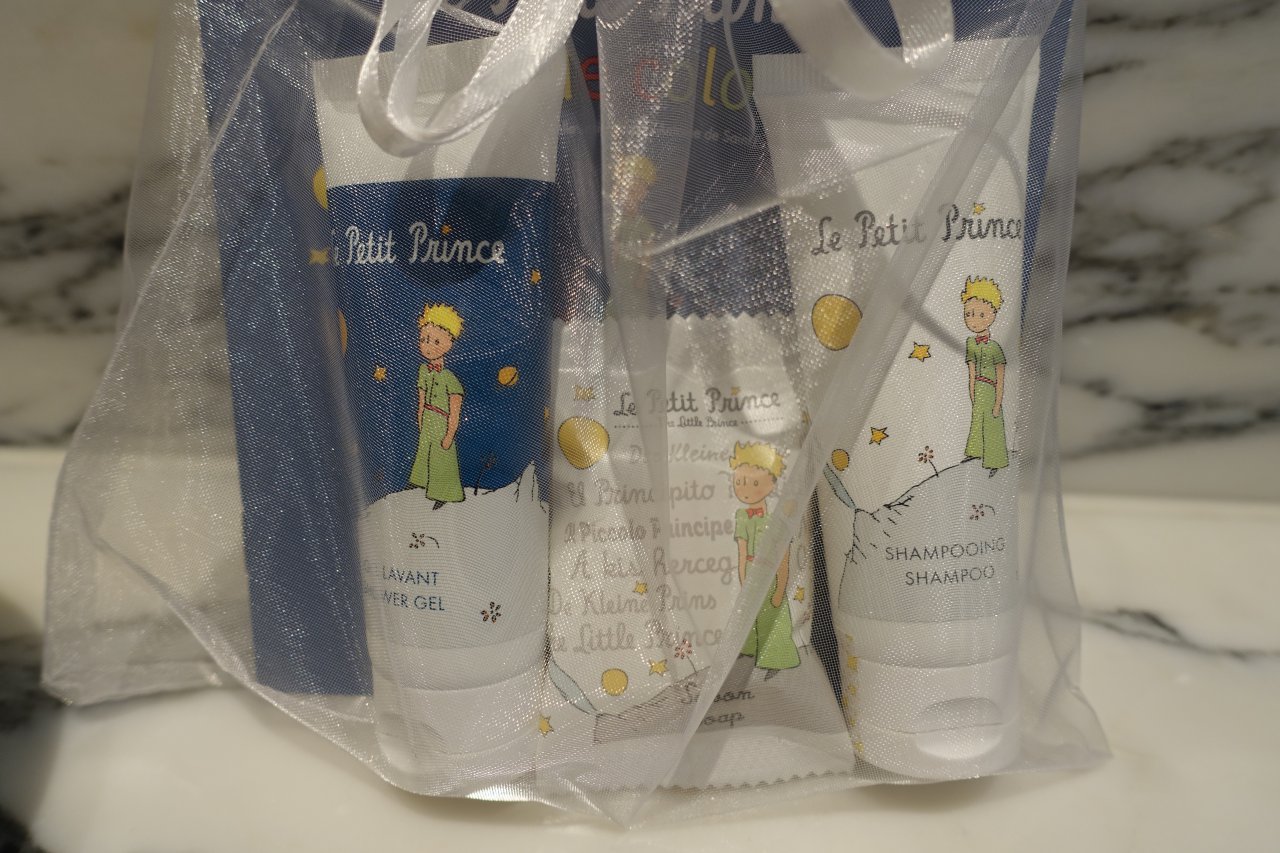 1 Thing Paris Luxury Hotels (and Most Luxury Hotels) Could Improve
The one thing I'd love Paris and other luxury hotels (since this issue isn't unique to Paris hotels) to improve is an easy way to block phone calls, when you want to rest and not be disturbed. This would be especially helpful when arriving off a night flight jetlagged, and wanting to take a power nap. For example, I'd mentioned to the associate who escorted my husband to our room that, after he arrived, I planned to sleep, and I put a "Do Not Disturb" sign on our door, only to be called a few minutes later by someone who wanted to know how our stay was so far. Perhaps I should have simply called the operator and asked for calls to be blocked, but it would be nice if there was a button the phone you could press to block all calls.
What's your favorite Paris luxury hotel?
Recommended Posts
Top Paris Luxury Hotels with Eiffel Tower Views
Four Seasons and NetJets Experiences: Book with Preferred Partner Benefits
Peninsula Pen Club: 3rd Night Free, 4th Night Free with Virtuoso + PenClub Perks
Cheval Blanc Samaritaine Paris to Open 2018
If you enjoyed this, join 200,000+ readers: follow TravelSort on Twitter or like us on Facebook to be alerted to new posts.
Subscribe to TravelSort on YouTube and TravelSort on Instagram for travel inspiration.
Become a TravelSort Client and Book 5-Star Hotels with Virtuoso or Four Seasons Preferred Partner Benefits