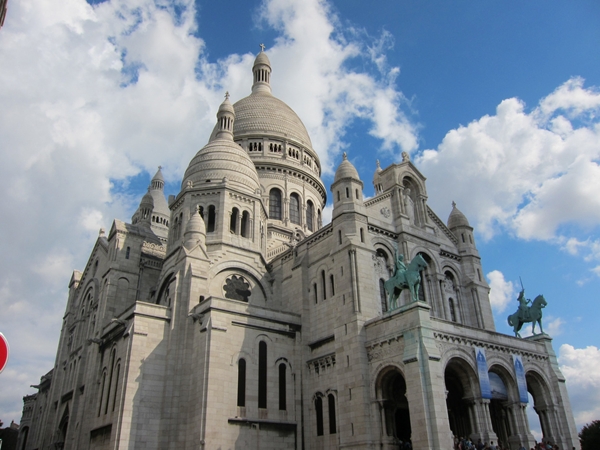 Why Go
Come to Paris for its gypsy jazz, dusty little bookstores and the beautiful Sacre-Coeur Basilica, more magnificently curved and lascivious than any church should dare. Listen to buskers play while the sun falls over the Eiffel tower, and dream amongst the lilac rooftops of Montmatre, where artists such as Dali and Picasso used to live in a whirl of absinthe and cabarets. Still in full swing, come for pavement cafes such as Cafe de Flore, where thinkers continue to debate over a cafe noir, and for the hopeless romance of the city's endless boulevards so impressive you can somehow walk miles more than you ever have before. Come for the boulangeries and patisseries with elegant calligraphy on their signs, and irresistable freshly baked buttery croissants, pain au chocolat and macarons. Come for formal gardens so beautiful it's little wonder Parisians have a reputation for seeming smug. Who wouldn't, living here?
Paris is known for being expensive, but with these Paris budget travel tips you can fly there on award tickets and enjoy 2 nights at a 5-star hotel for $75, unique accommodation in an art gallery for under €30, free walking tours, and bars that serve free couscous and moules frites meaning you will never have to suffer as Ernest Hemingway did. As a young man, he had to create walking routes away from the most tempting bistros and boulangeries in Paris for lack of funds.
Getting to Paris with miles or points
Given that roundtrip coach tickets to Paris can be over $1000 from the U.S., you can save some serious cash by using frequent flyer miles or loyalty points instead. A few of our favorite budget options, and links to credit cards that enable you to earn the miles:
Business Class on Aer Lingus Boston to Dublin: 50,000 British Airways Avios points + cheap flight to Paris
You can get 50,000 British Airways Avios points after your first use of the British Airways Visa, enough for a roundtrip in business class between Boston and Dublin. You can then buy a cheap flight, for example on Ryanair, from Dublin to Paris for under $100 roundtrip.
Coach on Aer Lingus to Dublin: 25,000 British Airways Avios points + cheap flight to Paris
Coach is half the points of business class, so you could get 2 roundtrip coach awards on Aer Lingus Boston-Dublin after your first use of the British Airways Visa, and as in the above, buy cheap Ryanair flights Dublin-Paris.
First Class on Lufthansa (Last Minute): 135,000 United Miles
You only live once, so why not use your miles for first class on Lufthansa? Lufthansa's new First Class offers a fantastic experience. You'll need to be book this last minute, as Lufthansa no longer releases first class award space in advance. See How to Deal with No More Lufthansa Advance First Class Availability. You can earn the miles from either 2 credit card applications plus credit card spend, or from 3 credit card applications. Apply for the Ink Bold plus either the United MileagePlus Explorer or the Sapphire Preferred, then either earn the additional United miles through spend or by, in about 3 months, applying for the third card (the United MileagePlus Explorer if you already applied for the Sapphire Preferred, or the Sapphire Preferred if you already applied for the MileagePlus Explorer).
Paris Budget Tips
Cole Porter may have loved Paris when it sizzles, but July and August are the worst times to visit. Flights and hotels are at their most expensive, and most restaurants close for a few weeks as locals ditch the streets for the beach.
With its mild West European climate, it's worth visiting Paris from Fall to Spring, when flights are discounted and museum lines are much shorter. It may rain during your stay, but there's something lovely about wandering the city's avenues scented with rain and chestnut blossom; and there are worse things than enjoying Croque Madames and onion soup in warm little bistros while the wind howls outside.
Try and fly to Charles de Gaulle airport rather than Paris Beauvais. From Beauvais, it takes well over an hour by bus to get to Paris, and the shuttle costs €15 each way. From Charles de Gaulle, a single on the RER train costs much less at €9.25, and it runs every eight minutes.
If you are coming from London, the Eurostar can cost as little as €80 return, and it takes you from London St Pancras to Gare du Nord in just over two hours.
If you are staying in Paris for a few days, save money and time and buy a carnet of ten metro tickets for €12.70. Each ticket lasts for two hours with as many transfers as you wish. The metro closes at 12.30am, 1.30am on weekends, but taxis are surprisingly inexpensive though the fare starts at €5.50.
If there are two things French people care about, it's good food and good manners. Do yourself a favor and say 'Bonjour Madame/Monsieur' when you enter a store or restaurant, and 'Merci' as you leave. You'll save yourself the sight of a disparaging Parisian shaking their head at you.
Paris is no fairytale, and while most people experience no problems at all, like any metropolis there is some tourist-targeted crime. Be especially aware of your belongings on the train from Charles de Gaulle airport. On the footsteps of the Sacre-Coeur, don't accept a ring from any of the shady men, however much they insist it's a gift. If you accept, in a few minutes they'll be back to pushily demand a few euros from you. At Gare du Nord train station and around the Louvre, con-artists pretending to be deaf might ask you to sign their petitions. If you stop to say yes, you might well find your belongings have been hustled from you.
Where to Stay on a Budget in Paris
There's no getting round the fact that Paris is an expensive place to sleep. Even a room in a basic hotel costs around €100 a night.
But plan ahead, and you could be staying in a 5-star hotel for $75 for 2 nights. Apply for the Hyatt Visa and you'll receive a sign up bonus of 2 free nights at any Hyatt property in the world, including the Park Hyatt Vendome. If your spouse or travel partner also gets the card, that's 4 nights for a total of $150. See Best Park Hyatt to Stay 2 Free Nights with the Hyatt Visa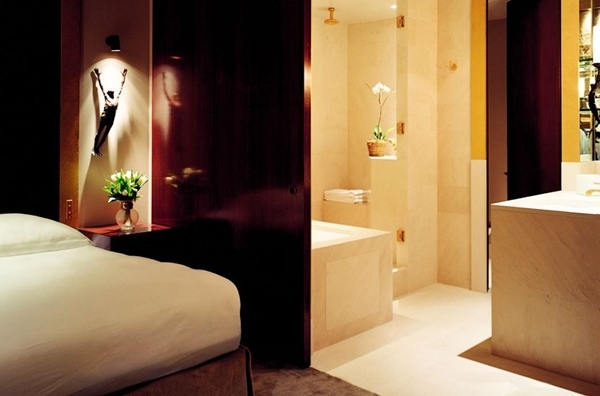 Another possibility for free luxury hotel nights is the new Fairmont Visa. It's not quite as lucrative as the Hyatt Visa, as you'll need to spend $1000 within the first 3 months to receive your 2 free nights, but if you plan ahead, it could be worth it, so that you can stay 2 free nights (and breakfast for two daily) at the 4-star Le Royal Monceau-Raffles Paris. See Fairmont Visa Signature Card Review
If you prefer a more low-key stay and the flexibility to cook for yourself, consider an apartment stay. You could check out Apartment Service Worldwide (www.apartmentservice.com) or HomeAway.com for ideas. A pretty one-bedroom apartment in Montmatre is as cheap as €60 a night, and if you stay for a week or more, you may well get a huge discount.
For somewhere unique and achingly hip, why not sleep amongst the abstract art at apartment-cum-gallery Cafe au Lit. In the up-and-coming Belleville district, a bed at Cafe au Lit may be very basic, but it's only €30.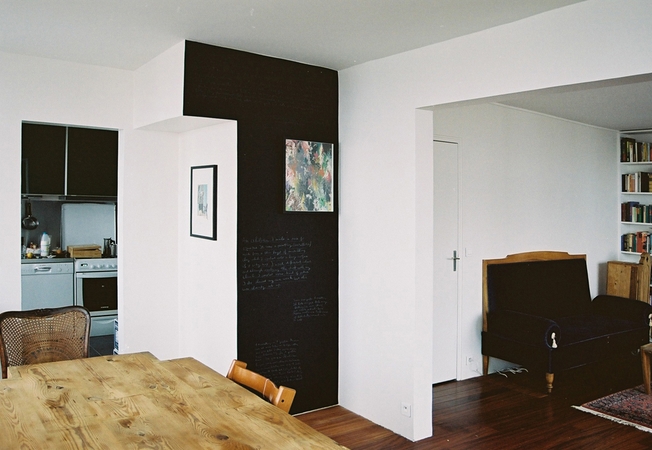 For those who enjoy the conviviality of hostels, St Christopher's Inn may be the best in Paris. It's modern and sparkling clean with a hip location in the 19th arrondissement.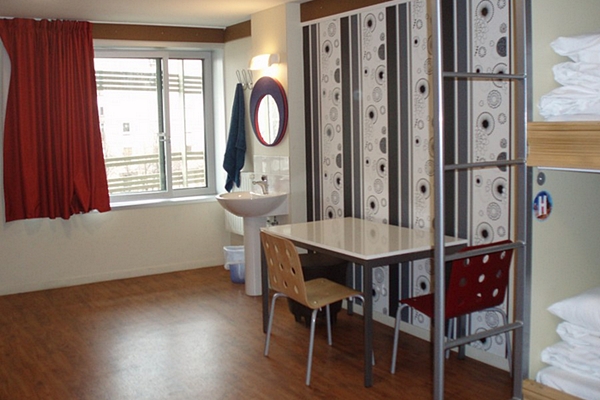 Where to Eat on a Budget in Paris
Compared to New York, Sydney or London, most restaurant menus in Paris are notably similar – the French love their own cuisine, and who can blame them?
Gourmands will love the great value lunch menus in Paris. As long as you are off the tourist route, most bistros are great, as a French chef would be far too proud to serve bad food to his own people.
These affordable restaurants are particularly recommended: the renowned Chez Gladines at 30 Rue des Cinq Diamants in the 13th arrondissement serves hearty portions of Basque favorites like Sherpherd's Pie for only €8, while Les Racines in the Latin Quarter (22 Rue Monsieur le Prince, Odeon) has been voted bistro of the year by France's leading food critic Gilles Pudlowski, and serves classic French dishes such as veal stew and red mullet for around €12, though come early as this little joint is full every lunchtime.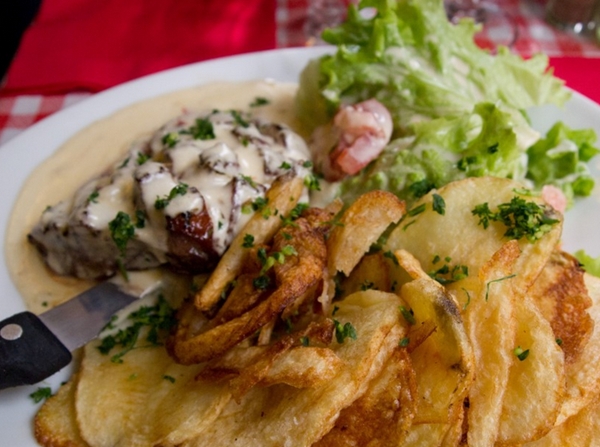 My favourite bistro has to be Bouillon Chartier, 7 Rue du Faubourg, Montmatre. One of the city's last-standing bouillon restaurants, Bouillon Chartier comes from a time when working-class apartments had no kitchens, so workers used to come for lunch here, brandishing their own knives and forks. It is not just its charming history, nor even the honest food, Le Chartier epitomizes high-ceilinged Belle Epoque glamor, and the fabulous waiters are true gentlemen, decked out as they are in starched white shirts and bow ties.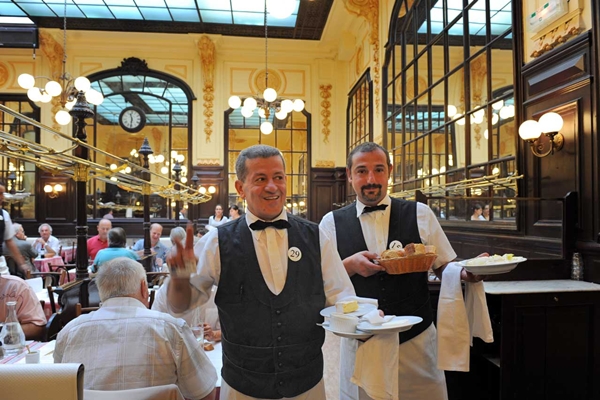 If Bouillon Chartier is full and you are in Montmatre, you could head to La Mere Catherine at the foot of Sacre-Couer, 6 Place du Tetre. Established in 1793, this was the first place in the city to be coined a bistro, and yes it is a little touristy, all checkered tablecloths and live piano music, but it is also fun. No wonder La Mere Catherine was where Danton wrote, 'Eat, drink and be merry for tomorrow we may die.'
The districts to head to for crepes are the Latin Quarter, Montmatre and ritzy Montparnasse, which is where the Bretons who invented crepes first settled. Make sure to choose a stand where the crepes are made from scratch, not only because they are more delicious, but because half the joy is in the anticipation of watching your pancake being freshly made.
There is no shortage of falafel houses in Paris, especially in the Jewish quarter of Marais. The crisp chickpea fritters are especially famous at L'As du Fallafel on 34 Rue des Rosiers, favored by no less than Lenny Kravitz and Paris foodie David Lebovitz. Note that it closes for Shabbat, meaning from a bit before sundown Friday and all of Saturday, as well as for Jewish holidays.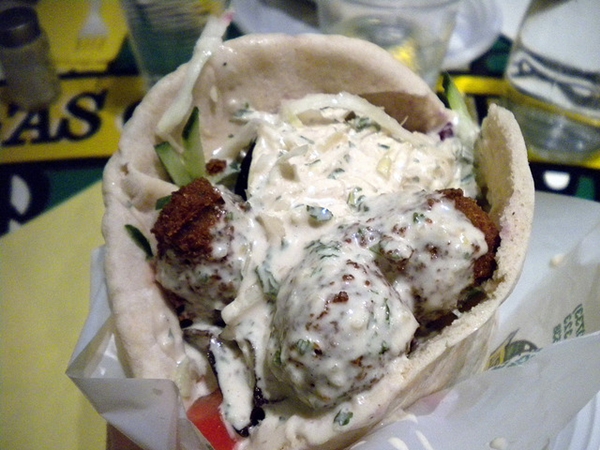 In Paris, a number of bars do free couscous on Friday and Saturday evenings, including Les Fontaines (153 Rue Saint-Maur) and Le Grenier (152 Rue Oberkampf), a sweet little dive bar with live jazz in buzzing Oberkampf. On Wednesday and Thursday nights at 9pm, Le Tribal Cafe in the 10th arrondissement does moules frites gratis, and even a Mojito is only €4 during their happy hour at 8pm (3 Cour des Petites Ecuries). Now, who said Paris was over-priced?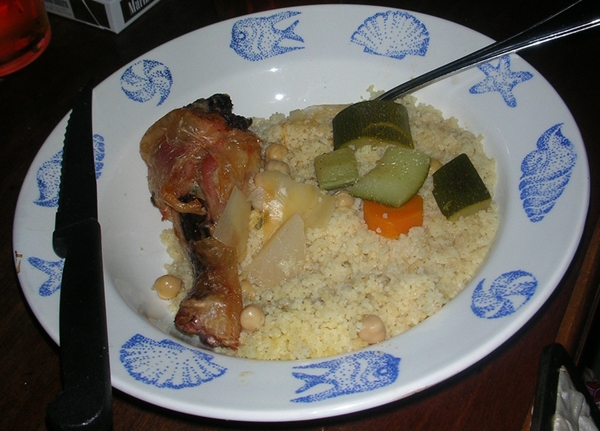 What to do in Paris
Sandeman's free Paris tour is informative and often entertaining, and a great way to get acquainted with the city's main sights on your first day. It leaves at 11am and 1pm from St. Michel's fountain, but do be sure to tip the guide a few euros.
Sign up for a free tour with a local Parisian using Paris Greeters and glimpse a side of Paris that tourists rarely get to see. The volunteers are keen to show you their side of the city they love, whether it's colorful vintage markets or hidden city squares. Do make sure to request a greeter at least two weeks before your trip, it's well worth it. And do donate something so that they can continue to provide this great service.
You could pay €14 and wait for hours in different lines to take the elevator to the top of the Eiffel Tower, or you could just take the stairs to the second floor for €5 worth of stunning views. For an alternative vista that takes in the Eiffel Tower and Sacre-Couer in one magnificent sweep, take the elevator to the top of the superb Pompidou Centre for free.
To beat the queues for the Louvre, head to the ticket office within the metro stop Palais-Royal-Musee du Louvre. You will save hours of time. Also, the first Sunday of every month is free, though get there early. Otherwise entry costs €14. Don't forget that the museum is closed on Tuesdays.
There are wonderful parks across the city. In summer, free movies are shown at Parc de la Villete, and there are free puppet shows at Jardin de Luxembourg. You can also enjoy the man-made beaches put up along the river Seine during the hottest months.
My favorite thing about Paris is its book stores. With its cherry blossom and Great Gatsby posters, Shakespeare & Company is particularly bohemian and lovely, though it's full of Midnight in Paris fans at the weekend, so if you can, browse on a weekday. You can even have a go at the old piano upstairs, anyone is invited to play.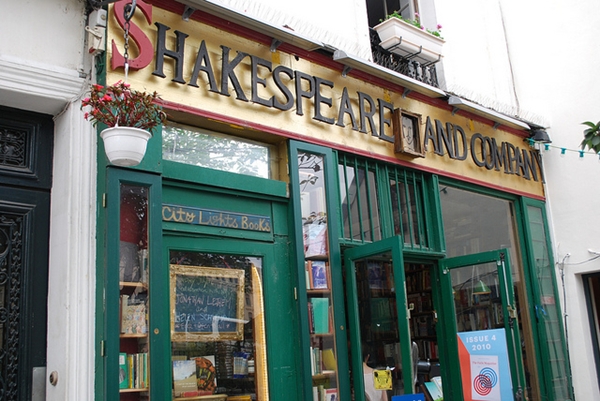 For a more glamorous browse, head to Karl Lagerfeld's Librarie 7L on 7 Rue de Lille in the 7th arrondissement. It is filled with photography and design books for the hippest of coffee tables, and sometimes you can get a sneaky view of his chic studio.
If you are into Parisienne chic, quirky museums such as Fragonard Perfume Museum at 9 rue Scribe are always free, and you can learn how perfume is made in the free tour. If you go, consider combining this with a visit to the nearby Palais Garnier, Opera de Paris with its magnificent Chagall ceilings. Unguided visits are 9 EUR (6 EUR for students) and guided tours in English are available (reservation advised) for 13.50 EUR.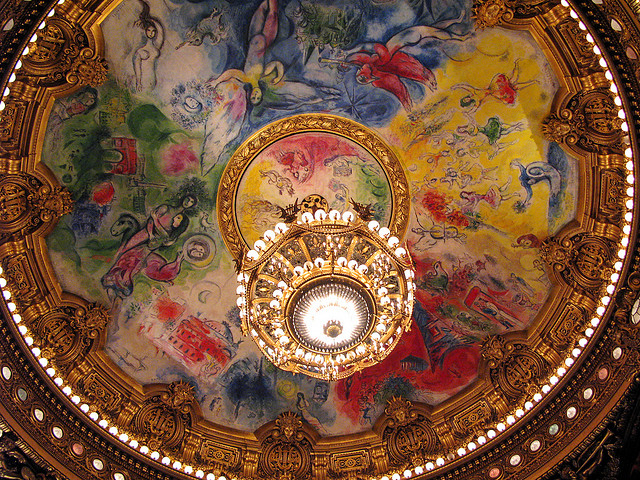 The department store Galeries Lafayette holds a designer fashion show on its 7th floor every Friday at 3pm, which teenage girls in your group will especially love. You must reserve at welcome@galerieslafayette.com a few weeks in advance, but if you don't hear back, do call +33 1 42 82 36 40 to confirm.
Gothic Notre Dame de Paris is always free, and if you are lucky, on Sunday mornings you can hear beautiful organ music and operatic hymns at Sunday mass.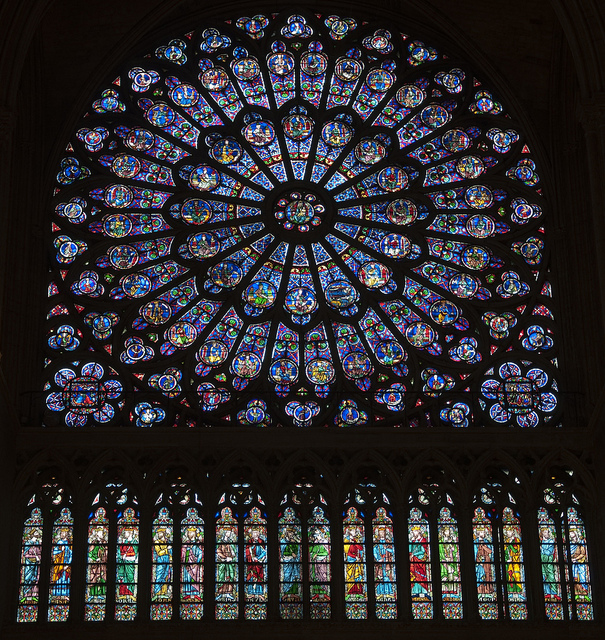 France is about 9% Muslim, and the Latin Quarter's Paris Mosque, made of pink marble, is startlingly beautiful. Relax in the Turkish baths, or enjoy some mint tea and baklava in the serene mosaic courtyard filled with fig trees. You could easily spend a whole day here, entrance is free and guided tours are available.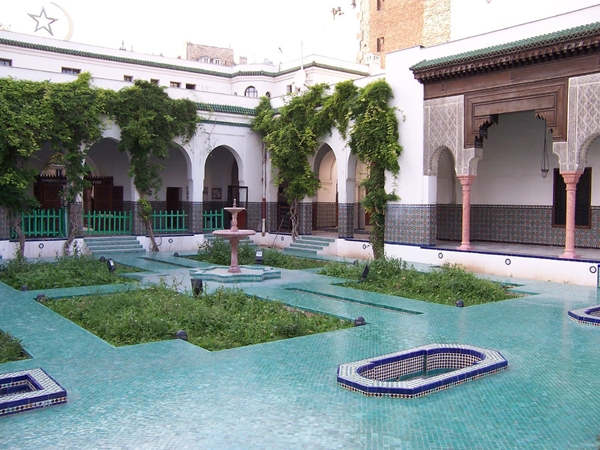 Related Posts
Tips for Booking Award Flights to Paris
Paris for Foodies: Where to Eat
Paris Budget Hotel Review: Art Hotel Congres
Need Award Booking Help? Our fee is as low as $75 per ticket if you book your hotel through us.
If you enjoyed this, join 100,000+ readers: please follow TravelSort on Twitter or like us on Facebook to be alerted to new posts.
Become a TravelSort Client and Book 5-Star Hotels with Virtuoso or Four Seasons Preferred Partner Amenities!
Photo credits: Ailsa Ross, Stuart Pinfold, paula soler-moya, chloester, Park Hyatt Paris, MsNimam