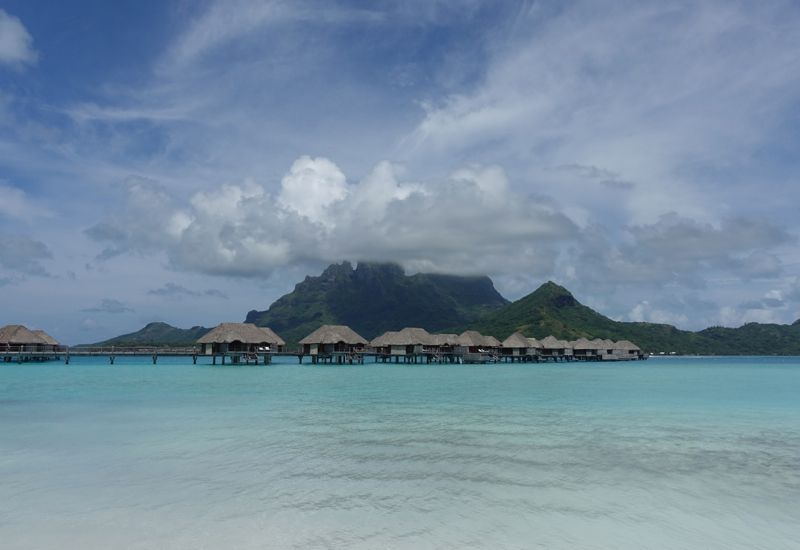 Welcome to Paradise! Can you guess the place and the resort? I'm currently doing a site inspection at a resort my clients love for honeymoon and anniversary trips, but increasingly families are asking about it too. It's no wonder it appeals to so many, with its warm, tropical weather and gorgeous views such as the one above. Since we happen to also be celebrating our 10th wedding anniversary, the resort was kind to upgrade us to a bungalow with one of the most iconic views: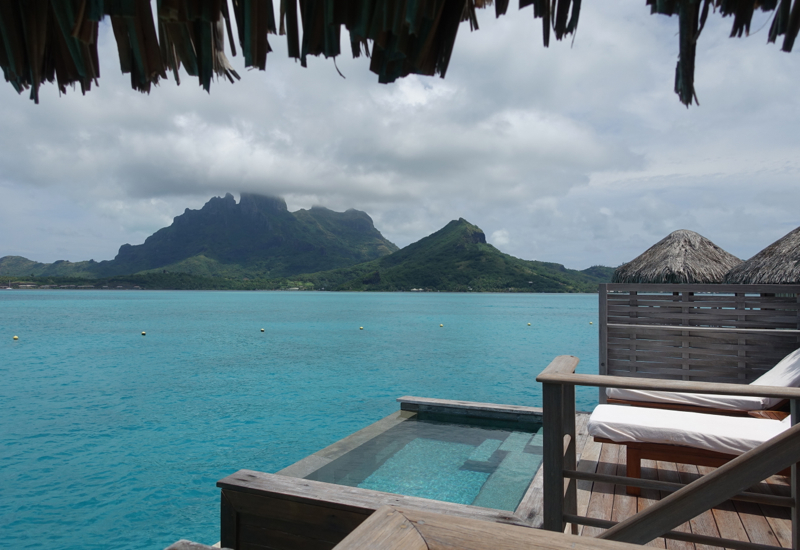 We also enjoyed the amazing anniversary welcome amenity, especially the sublime passion fruit chocolate cake: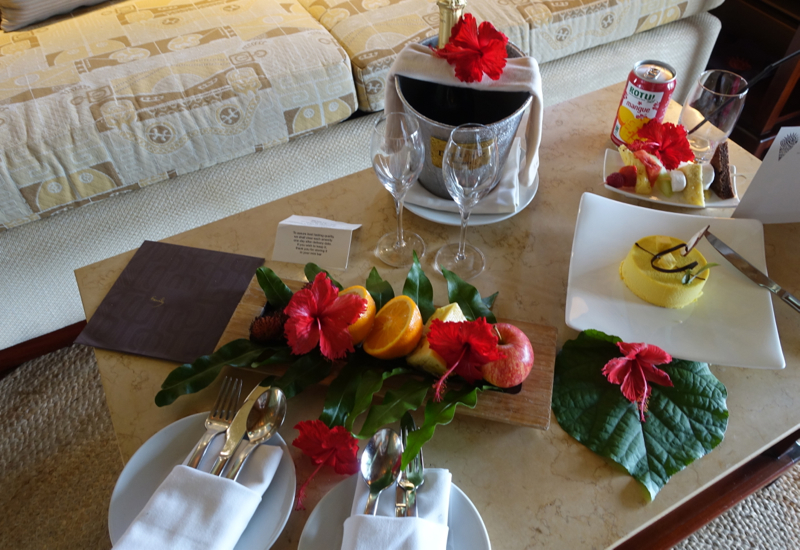 It would be easy to simply enjoy the white sand beach, relaxing under an umbrella and gaze at the unreal blue of the water: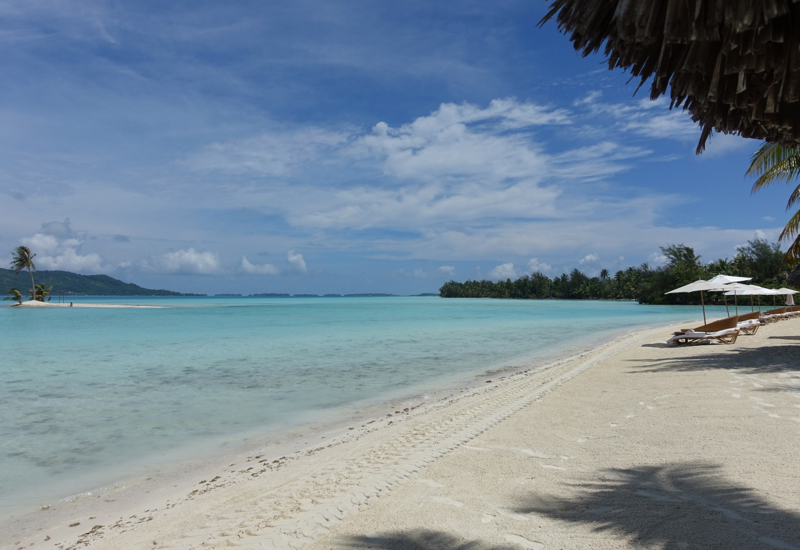 But for those more action inclined, a host of water sports await, from snorkeling and scuba diving (more on these in future posts) to sailing, jetskiing, wakeboarding, or kayaking the gorgeous lagoon: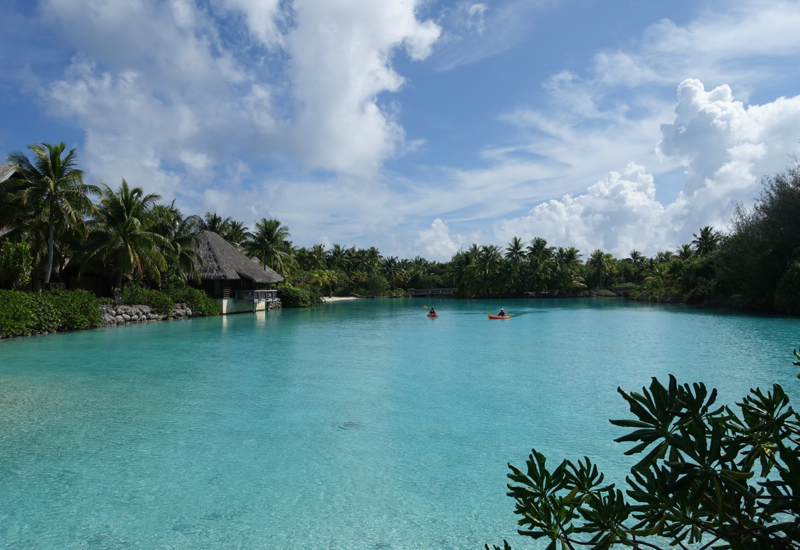 But even if you only want to wade into the water, it's so clear you can see fish without even getting your head wet:
After all that activity, there's nothing like some fresh coconut–we even learned how to open one: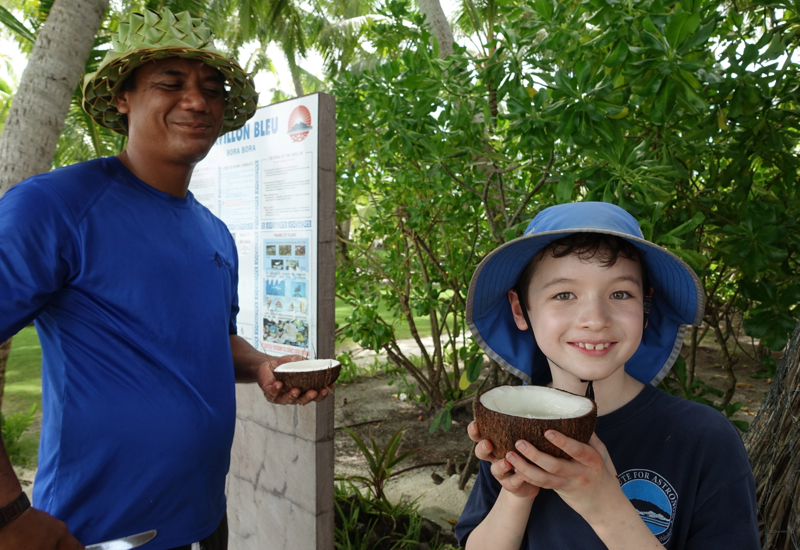 Being jetlagged and waking up early has a bonus: enjoying a beautiful sunrise from your deck: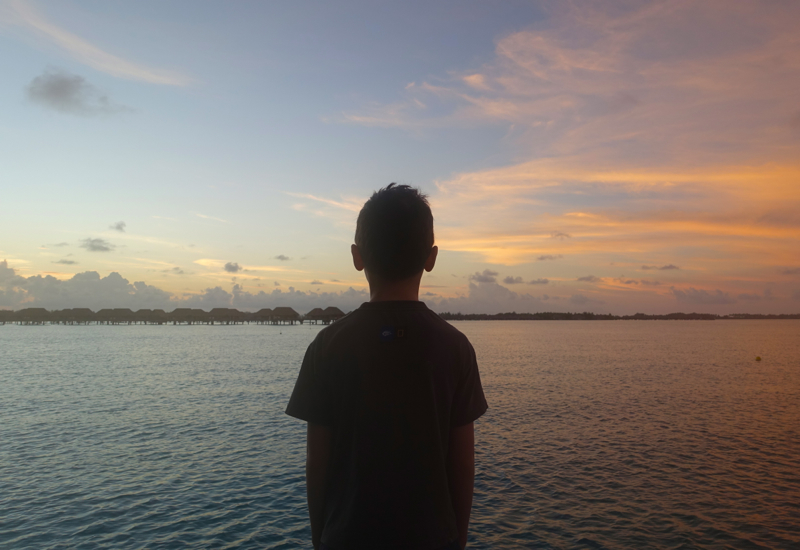 And you won't want to miss breakfast, particularly not the fantastic rich dark hot chocolate: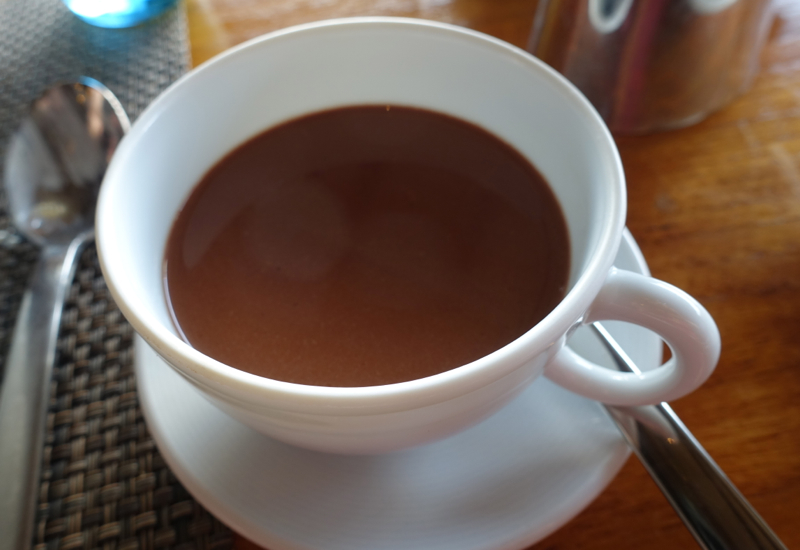 Or the fresh baked madeleines and financiers that go perfectly with it: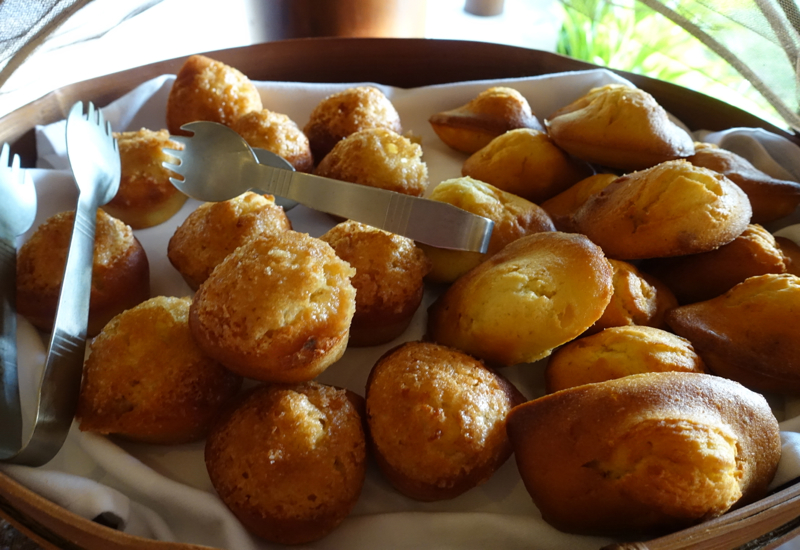 Can you guess this stunning place? And have you stayed there?
One of Europe's Best Hidden Secret's: Guess the Place
Virtuoso Hotels: Reservations with Upgrades, Complimentary Breakfast and VIP Perks
Top 20 Luxury Honeymoon Destinations
Need Award Booking Help? Our fee is as low as $75 per ticket if you book your hotel through us.
If you enjoyed this, join 200,000+ readers: please follow TravelSort on Twitter or like us on Facebook to be alerted to new posts.
Become a TravelSort Client and Book Your luxury resort with VIP Amenities!