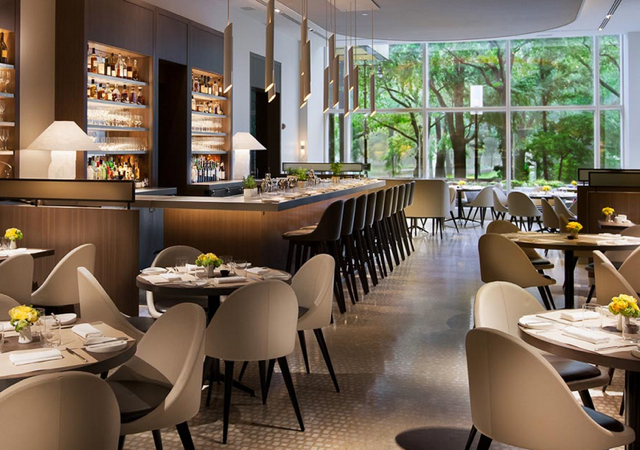 NYC Restaurant Week for Winter 2014 is February 17 to March 7 (3 weeks) and reservations are open now. You can register your AMEX card to get $5 off each time you dine and spend $25 or more, so if you and your spouse or dining partner each register your American Express card and split the bill, so you can get $10 off for the two of you for each Restaurant Week meal (or even for a la carte items, as long as you spend at least $25 each at a participating Restaurant Week restaurant).
AMEX NYC Restaurant Week Credit Details:
Corporate and prepaid AMEX cards not eligible
Use the registered card for a dining purchase of $25 or more at any of the participating NYC Restaurant Week restaurants February 17 to March 7, 2014
Statement credit will appear on your billing statement within 8 weeks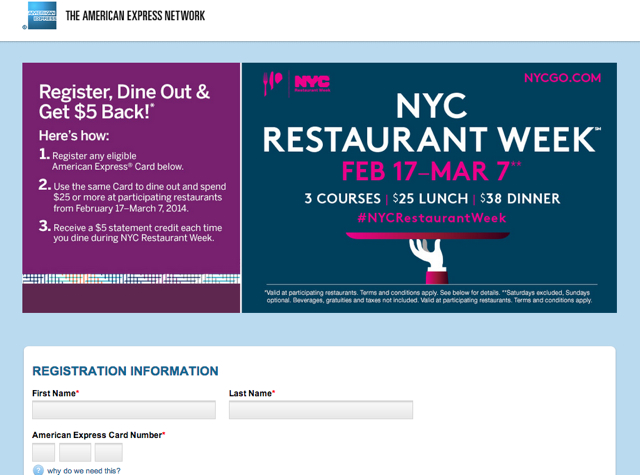 Most of the better high end NYC restaurants don't participate in Restaurant Week (you'll never see Eleven Madison Park, Per Se, Gramercy Tavern or Bouley, for example) but there are a few that can be worth going to, especially for lunch. The price for NYC Restaurant Week Dinner is now $38, and often for the same menu as the $25 lunch, so Restaurant Week is a much better deal for lunch if the restaurant participates.
The NYC Restaurant Week page lists which meal (Lunch and/or Dinner) each restaurant participates in, and some restaurants have also provided their NYC Restaurant Week menu.
Here are my top picks and recommendations on where to go for NYC Restaurant Week and what to order:
Dovetail is an Upper West Side hot spot that is typically only open for dinner and brunch, so if you prefer to test the waters before spending heavily on a date night (particularly since Dovetail has a notoriously high priced wine list), a Restaurant Week lunch could be a good bet. This is one place where one of the two dishes offered at a supplement could be worth it.
Appetizer: Sauteed Foie Gras with Huckleberries ($12 supplement) or Squid a La Plancha
Entree: Flat Iron Steak ($8 supplement) or Roasted Chicken with Shiitake Mushrooms
Dessert: Pecan Frangipane Cake or Soft Chocolate Ganache with Vietnamese Coffee Ice Cream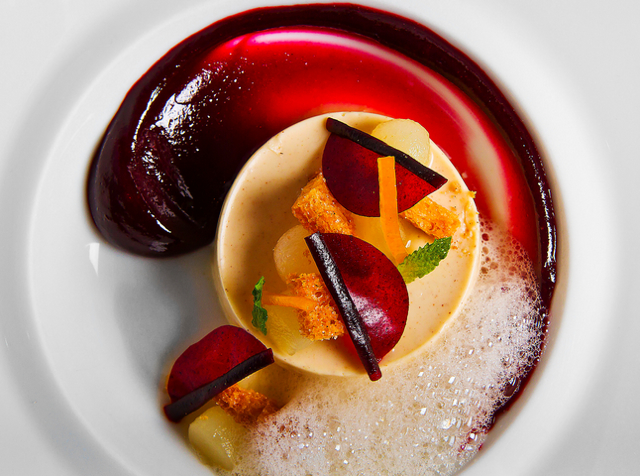 2. Telepan (Lunch)
Bill Telepan is well known for his farm to table, seasonally driven New American cuisine, and we've always enjoyed brunch here–it has one of the best brunch bread and pastry baskets in the city. Telepan's 3-course lunch prix fixe is normally $32, so $25 represents a nice deal. Note that lunch is only served Wednesday – Friday, and not Monday or Tuesday.
Appetizer: House Smoked Brook Trout
Entree: Grilled Hanger Steak ($5 supplement), Burger, or Wild Striped Bass
Dessert: Peanut Butter and Chocolate Gianduja with Peanut Brittle Ice Cream or Dark Chocolate Bread Pudding with Black & White Malted Ice Cream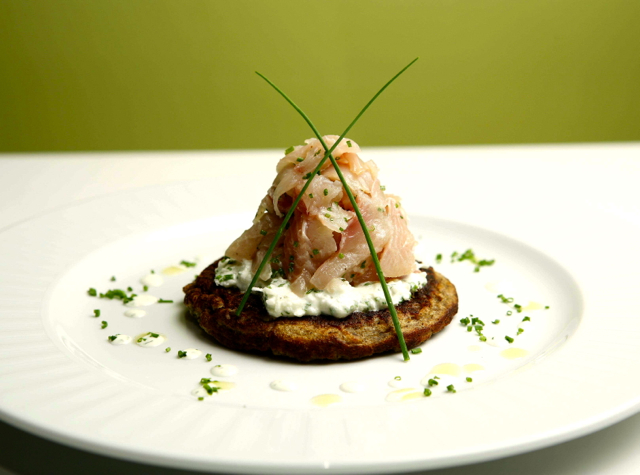 3. Riverpark (Lunch)
We've gone to Tom Colicchio's Riverpark several times, and most times have enjoyed it, although the most recent visit saw some serious service lapses, pushing this choice down to #3. Still, both the lunch and dinner NYC Restaurant Week menus offer more choices than most other restaurants, so this is a good option if you want more choices for your meal.
Appetizer: House Cured Arctic Char or East & West Oysters ($5 supplement)
Entree: Roasted Berkshire Pork Loin, Grilled Hanger Steak ($5 supplement) or Roasted Whole Fish of the Day ($5 supplement)
Dessert: Apple Tarte Tatin, Meyer Lemon Tart or Beignets with Vanilla Custard and Spiced Chocolate Sauce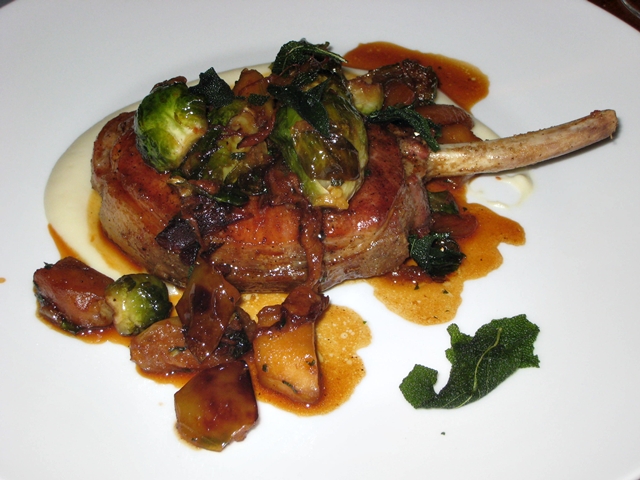 4. Fulton (Lunch)
Fulton is a sleeper that few folks outside the Upper East Side seem to know about, since the UES isn't exactly known for its culinary prowess. That said, as a restaurant owned by high end grocer and seafood purveyor Citarella, it's a great spot for seafood fans. We've usually visited for weekend brunch, since we enjoy their Lobster Hash and Lobster Eggs Benedict, but Fulton's Restaurant Week lunch is always a good bet as well.
Appetizer: Grilled Octopus with Potato, Chermoula and Cured Lemon
Entree: Skate Wing with Brussels Sprouts, Bacon and Tamarind
Dessert: Homemade Pecan Pie with Chantilly Cream
5. Nougatine by Jean-Georges (Lunch)
Ever since Jean-Georges raised its lunch prix fixe to $38 for two courses (with several items requiring supplements), Nougatine's $32 lunch prix fixe has become more attractive. This is already a decent deal for the quality of food and service, so Restaurant Week, with its $25 menu and $5 AMEX credit makes it an especially good deal, although of course you only have two choices for appetizer and main, and the fact that the dessert is merely described "seasonal dessert" (instead of giving you the option of the warm chocolate cake) pushes Nougatine down to #5 this year.
Entree: Crunchy Baked Chicken
Dessert: Seasonal Dessert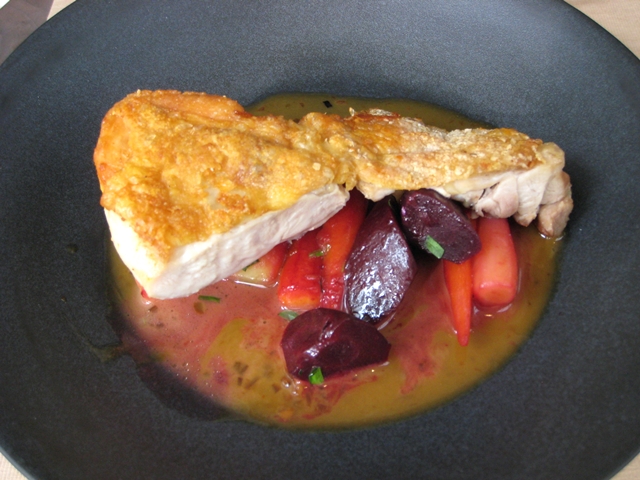 Where do you plan to go for NYC Restaurant Week?