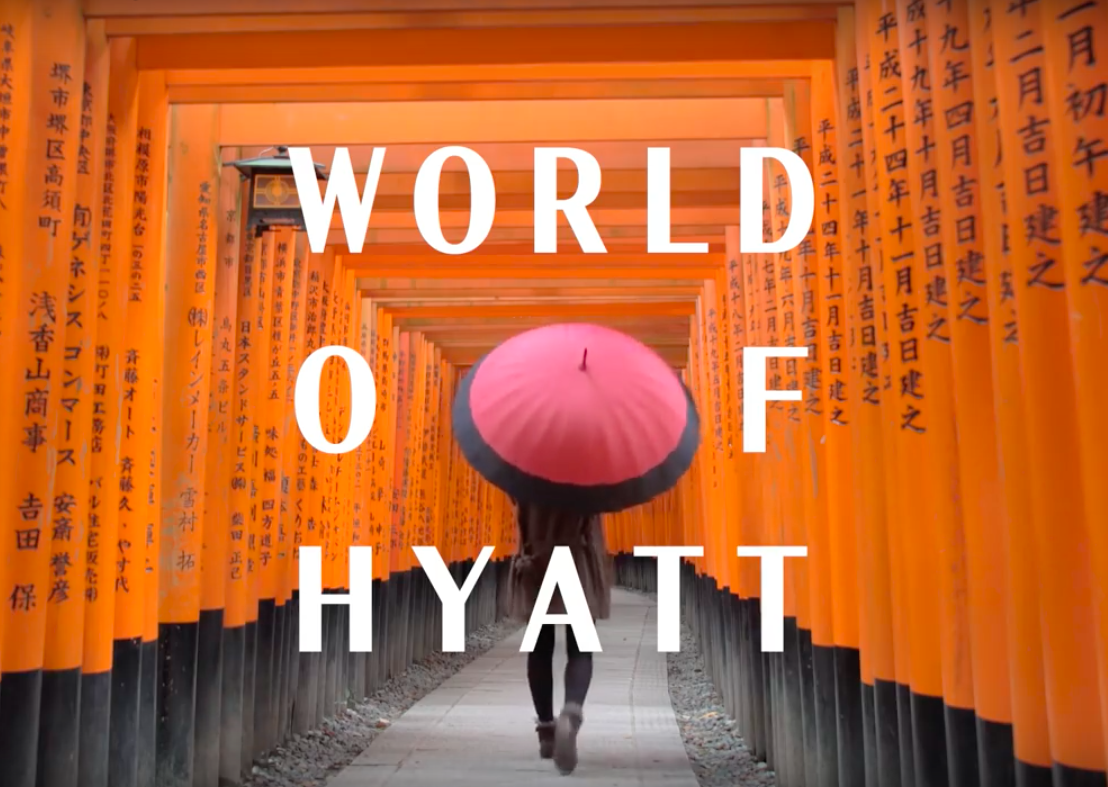 Hyatt Gold Passport is changing to "World of Hyatt," and going to 4 membership tiers, effective March 1, 2017. Here are the details of what we know so far, followed by my analysis.
New "World of Hyatt" Loyalty Program
Currently, the Hyatt Gold Passport loyalty program has three tiers: Member, Platinum, and Diamond. If you have the Hyatt Visa, you automatically have Platinum status, which gives you a 15% bonus when earning Gold Passport points, free basic Internet, and better room within your category (higher floor, better view) if available on arrival.
Diamond status offers 30% bonus points, but the real value is with the 4 Diamond Suite upgrades (DSUs) that can each be applied to paid stays of up to 6 nights, with the suite upgrade confirmed at time of booking. Diamond also receive complimentary Club Lounge access at Hyatts that have a Club Lounge, or free breakfast at Hyatt properties that don't offer a Club Lounge. Other benefits include free premium Internet and a welcome amenity.
The New World of Hyatt program will have:
4 elite tiers: Member, Discoverist, Explorist, Globalist
You have a chance of a better room in the same category booked as a Discoverist member, similar to the current Platinum member benefit
Elite status qualification is based ONLY on nights stayed (or optional points qualification); Hyatt is eliminating the ability to qualify based on number of stays.
If you don't qualify for a given elite status based on nights, you can qualify if you earn a certain number of points. Since you earn 5X base points per dollar on Hyatt spend, you can qualify for the Explorist elite status with $10K in spend, yielding the requisite 50K points, or qualify for Globalist with $20K spend, resulting in 100K points.
If you're an existing Hyatt Diamond, you can qualify for Globalist status with 55 nights, rather than the 60 nights new Globalist members need.
Here's a chart summarizing the new tiers, with credit to Matthew for details not yet officially released by Hyatt:
Member
Discoverist
Explorist
Globalist
Base Points per $
5
5
5
5
Bonus Points
0
10%
20%
30%
Preferred Room on Arrival?
No
Larger Room,
Best Room (but
Best Room,
Higher Floor
no Suites)
Incl. Std. Suites
Free Club Lounge Access?
No
No
4 Awards
Yes
Priority Access to Avail.
No
No
No
Yes
Rooms for Early Arrival?
No Resort Fee
Award Stays
Award Stays
Award Stays
Paid / Award Stays
Minimum Nights to Qualify
0
10
30
60
Base Point Qualification
0
25K
50K
100K
(Alternative to Min. Nights)

Winners and Losers
If you sometimes stay at Hyatt properties, you may more easily attain the Discoverist status than previously, since it requires just 10 nights, rather than the 15 nights of current Platinum status. Then again, if most of your stays are just one night, it may take longer, since you'll no longer be able to qualify with stays.
Other winners, no surprise, are big spenders. Just as some airline frequent flyer programs are adding a revenue based component, Hyatt is now also offering status, independent of your number of nights spent, if you spend a lot at Hyatt properties. So if you just so happen to have spent $20,000 including spend on dining and spa at the Park Hyatt Maldives and Park Hyatt Paris Vendome, you'll qualify for the top-tier Globalist status, even if you spent just a few days at each of these properties.
Losers are likely to be current Hyatt Diamond members who currently qualify solely based on 25 stays, and wouldn't qualify for Globalist (or perhaps even Explorist) based on nights stayed, much less qualify with the new base points requirement.
The Verdict
It's not surprising that Hyatt wants to drive more true loyalty with these changes, and reward those who are truly staying many nights and/or spending heavily at Hyatt during the year. The current Hyatt Gold Passport system tends to incentivize many to qualify for Diamond, then shift spend elsewhere to qualify for elite status at a more global chain, such as Starwood.
The problem for Hyatt is that it's a much smaller chain–fewer than 700 hotels, vs. over 6000 for the combined Starwood-Marriott post-merger. And Hyatt has significant geographical gaps, where it has virtually no presence in Africa, nothing in Scandinavia, Eastern Europe, Ireland, Portugal, or most of Spain (except Mallorca) or most of Italy (except for Milan); nothing in northern South America or in New Zealand; etc. So many business travelers do need to supplement with other hotels, and can't solely rely on Hyatt.
We'll find out more details with Hyatt's official announcement on November 1, which will hopefully flesh out questions such as the details around confirmed suite upgrades, the Hyatt Visa status (presumed to be the Discoverist benefit) and breakfast benefit when there is no Club Lounge.
What do you make of Hyatt's new World of Hyatt loyalty program?
Related Posts
500 Hyatt Gold Passport Points for Hyatt App Booking
Dear Park Hyatt: Please Make Your Beds More Comfortable
Hyatt: 10 Percent Gold Passport Points Back for Hyatt Visa Cardmembers
Hotel Review: Park Hyatt Paris-Vendome
Need Award Booking Help? Our fee is as low as $75 per ticket if you book your hotel through us.
If you enjoyed this, join 200,000+ readers: please follow TravelSort on Twitter or like us on Facebook to be alerted to new posts.
Become a TravelSort Client and Book Your Hotel with Virtuoso or Four Seasons Preferred Partner Amenities!