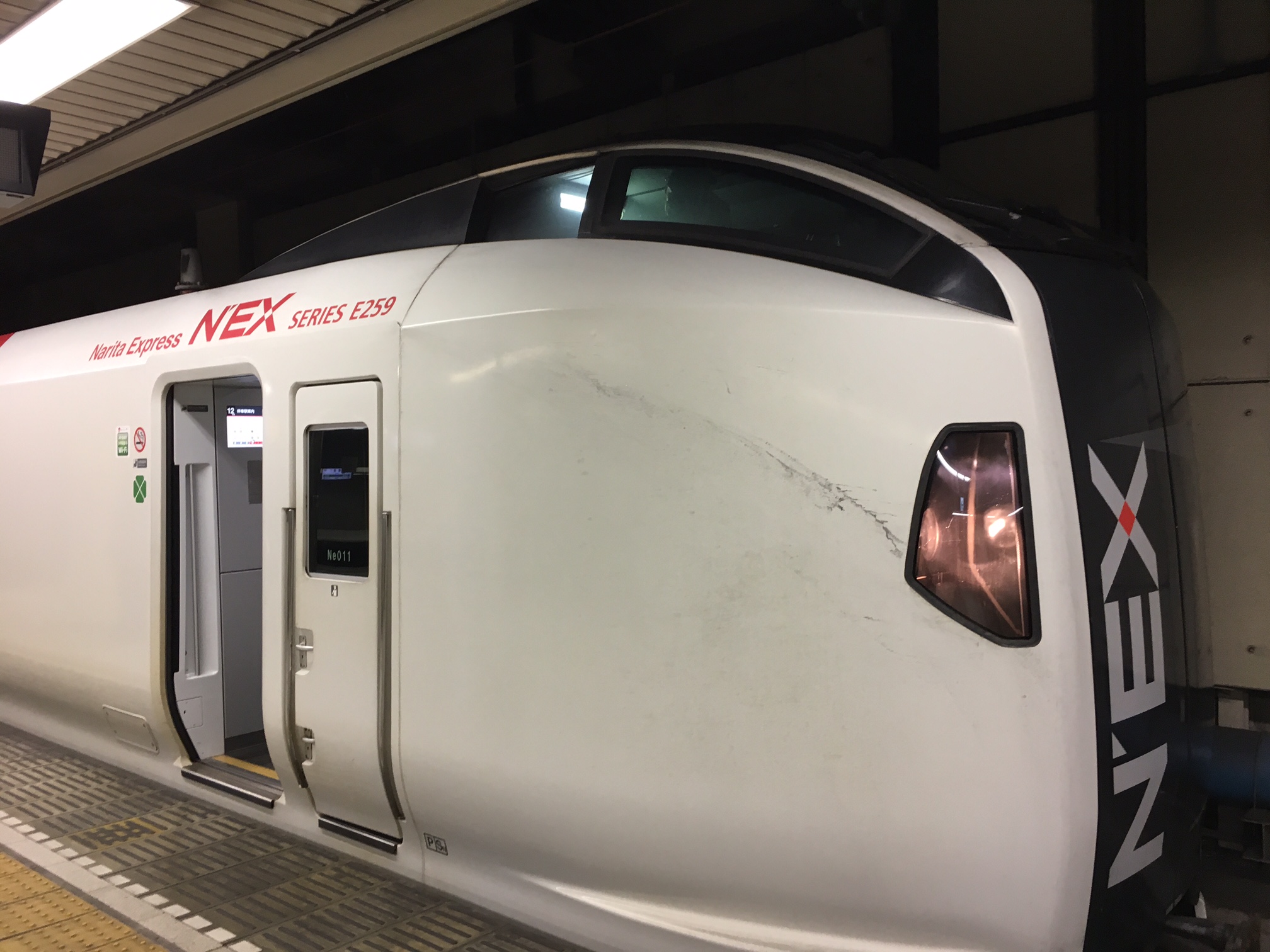 We took the Narita Express Train (N'EX) to get to Tokyo on arrival, and also from Tokyo to the airport on our departure. While I can understand not taking it if you have significant luggage, we aim to never check luggage, so it was perfect for us and enabled us to avoid rush hour traffic. Also consider that taxi service between Narita Airport and downtown Tokyo will easily run ~20,000 JPY, or ~$180 or more each way; Narita Express tickets are just over 3000 JPY per person to Tokyo Station, so a couple would pay ~$55, or less than a third of the cost of taking a taxi.
Narita Express Schedule and Frequency
The Narita Express, for most of its journeys, is nonstop between Narita Terminal 2 and Tokyo Station, and takes one hour. Add an additional 3 minutes if you're boarding at Terminal 1. Departures are about every 30 minutes, with the first train departing Narita Airport Terminal 1 at 7:44am and the last train at 9:44pm.
The first train to Narita Airport from Tokyo Station departs Tokyo at 6:18am, arriving Terminal 2 at 7:17am, while the last train departs Tokyo at 8:03pm, arriving Narita at 9:12pm.
Narita Express Tickets and Costs
You can buy Narita Express tickets from dedicated ticket booths at Narita Terminals 1 and 2, or from machines. You do need seat reservations, and if using a Japan Rail Pass, you can obtain a free seat reservation at the same time you activate your pass at the JR East Travel Service Center.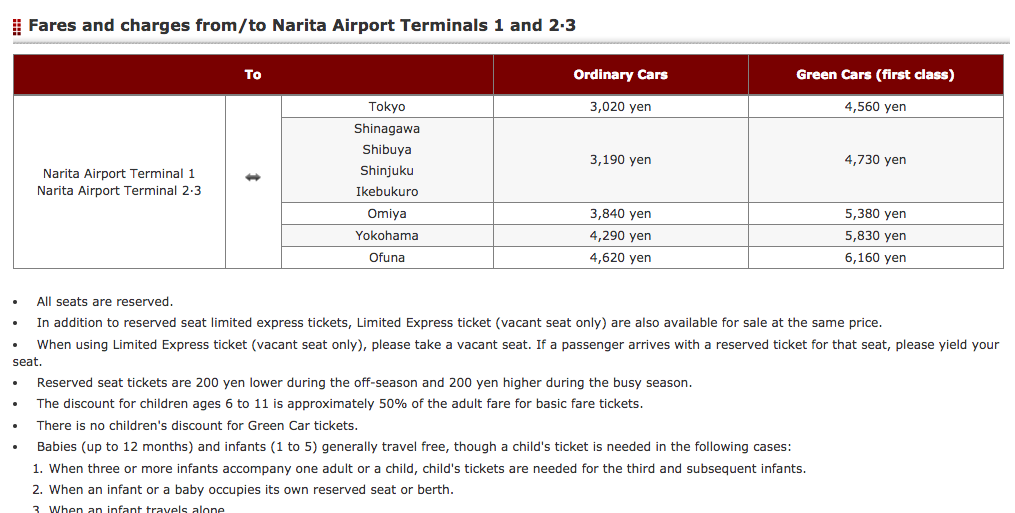 Narita Express Regular Seats vs. Green Car Seats
Both the regular cars and Green Cars (first class) on the Narita Express are in a 2-2 seat configuration, so they're the same width. Both also have access to power outlets and the seats recline slightly.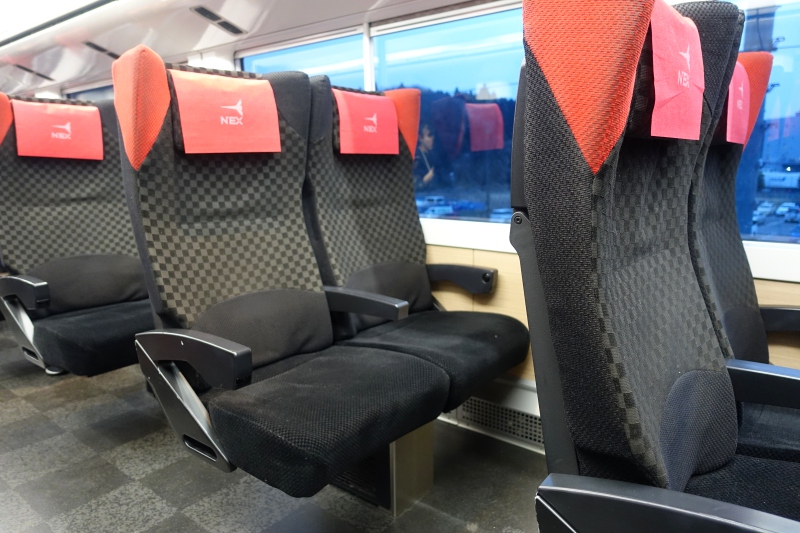 The main difference is that Green Car seats are leather instead of fabric, and have slightly more seat pitch: 1.16 vs. 1.02 meters. Because there's so little difference, we wouldn't have bothered with the Green Car if it hadn't already been included in our Green Car Rail Pass for our return.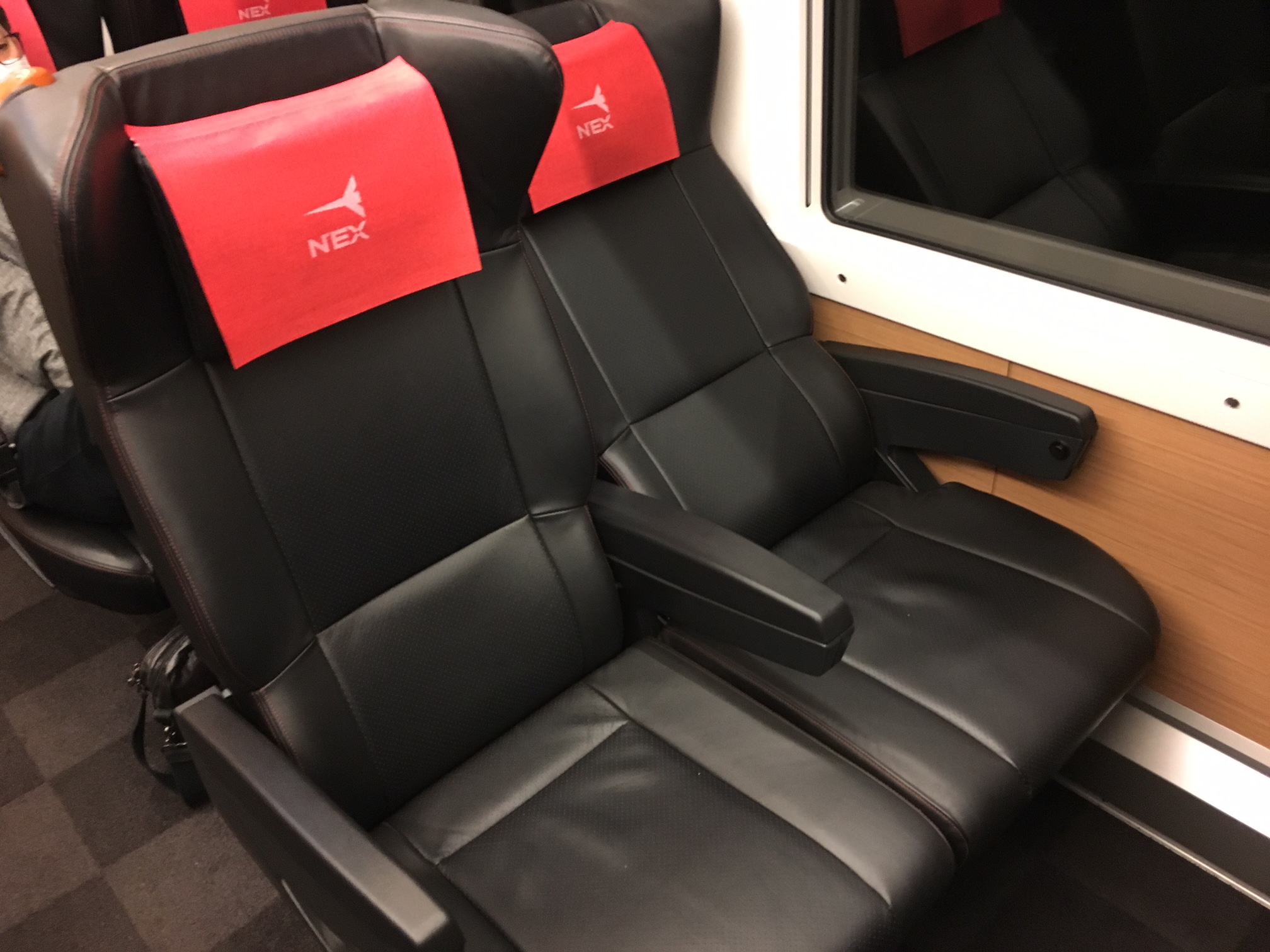 At the end of our Green Car there were luggage racks, and interestingly, given how safe Japan is, there were locks you could set a combination for to lock your luggage.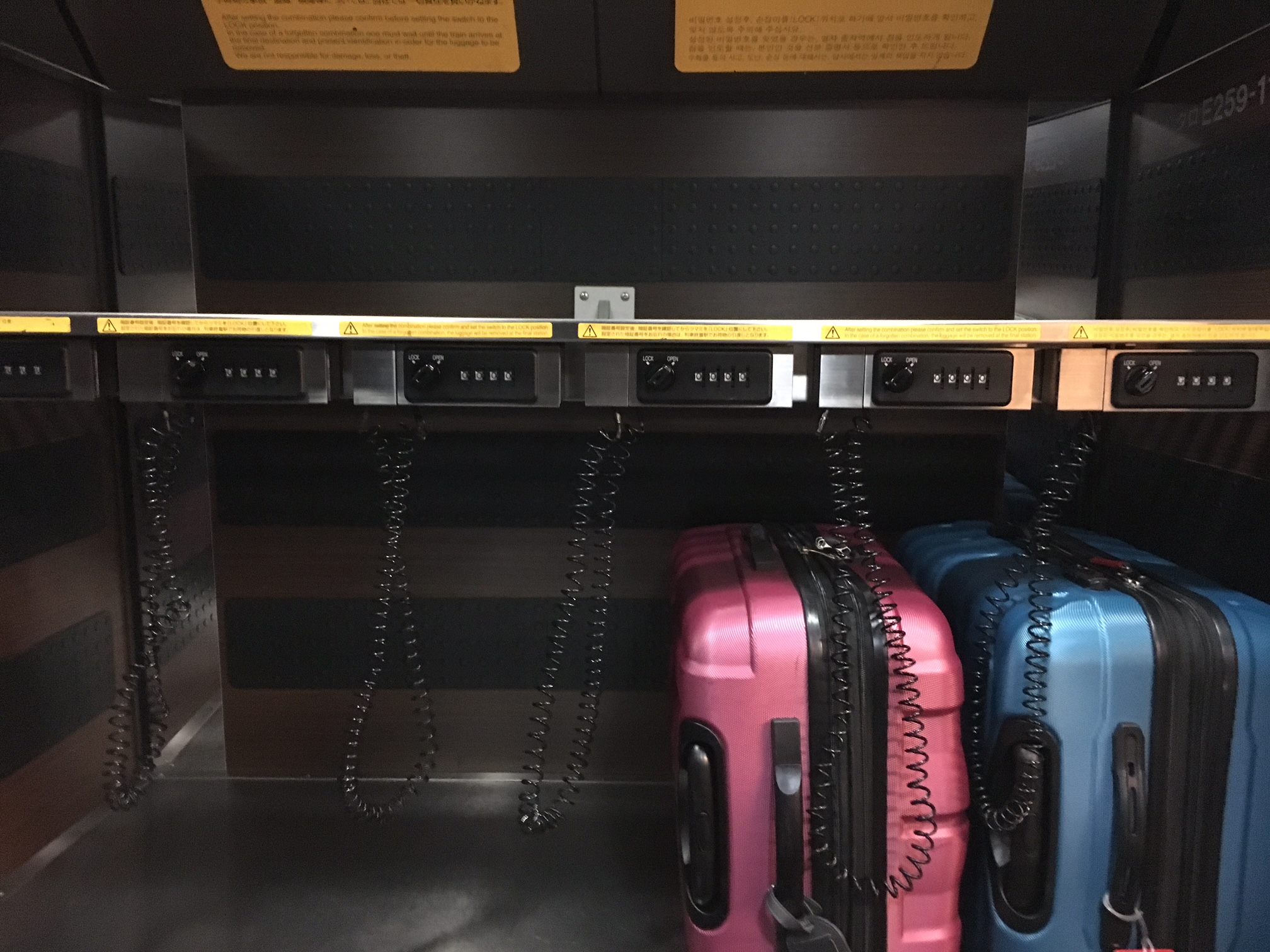 Regardless of where you sit, there's free WiFi on board, although if traveling around much I recommend a personal WiFi device, such as Vision Global WiFi.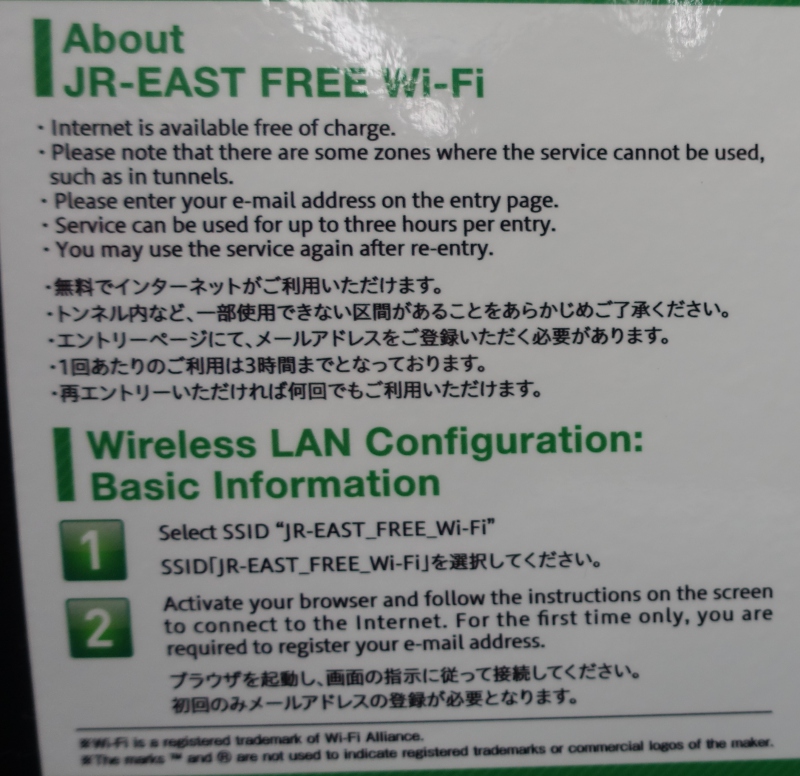 The Verdict
The Narita Express train is reasonably priced (by Japan standards), efficient, and enables you to avoid traffic jams that can otherwise snarl you in traffic for two hours between Tokyo and Narita. While I personally wouldn't pay extra for the Green Car seating on a paid ticket, if you're using a Japan Green Car Rail Pass, by all means get a reservation for the Green Car on the Narita Express.
If you do have luggage and would like help at Tokyo Station on arriving, strongly consider reserving the Four Seasons Tokyo or Shangri-La Tokyo, which will meet you on the platform, assist with some of your luggage, and escort you to the hotel.
Recommended Posts
Japan Rail Pass and Shinkansen Tips
Premium Express Shimakaze Train to Ise Shima Review
Review: ANA First Class 777 New York JFK to Tokyo Narita
Review: Four Seasons Tokyo at Marunouchi
Need Award Booking Help? Our fee is as low as $75 per ticket if you book your hotel through us.
If you enjoyed this, join 200,000+ readers: please follow TravelSort on Twitter or like us on Facebook to be alerted to new posts.
Become a TravelSort Client and Book Luxury Hotels in Japan with Virtuoso or Preferred Partner Amenities!