Last week I reminisced on my blog about how fortunate I am to never have had a safety related incident on a flight, despite flying well over a million miles. At the same time, I feel like I've had more than my fair share of entertaining and sometimes even bizarre onboard experiences. Actually, it's probably quite sad when, off the top of my head, I can remember more than a couple of instances of passengers "pleasuring" themselves onboard. From seatmates throwing up all over their seats, to passengers urinating in the galley, to runaway kids, I think I've just about seen it all (though I always seem to be proven wrong).
But as messed up as all of this can be, I think it's also what makes travel interesting. No two flights are the same, and that really comes down to the people more than anything else. Airplanes are salad bowls (I was never a huge fan of the term "melting pot"), and while the airlines try to simplify their salads onboard as much as possible to cut costs, the ingredients that make up the passenger salad bowl continue to get more diverse as flying gets more and more accessible. So, where do we begin?
Let's start with a not so fun flight – about a year ago I was on a transcontinental flight to Washington Dulles, comfortably seated in first class. I talked to the crew earlier in the flight, and they were top notch. I was a bit surprised when about two hours before landing, the purser asked for my blanket. She explained that the blanket was needed in the back. I was pretty speechless at first. Yes, United has stopped offering blankets in coach, so I can understand if they were going to give leftover blankets to coach passengers, but I was actually using the blanket. I had hoped there was a valid explanation, so without asking any questions I gave the purser my blanket. She ran away with it, and about five minutes later comes back and explained what happened – apparently an 18 year old girl had already boarded pretty drugged up, and brought her own liquor (in minis) aboard. She was so "out of it" that she urinated in the middle of the galley, and then returned to her seat and passed out for the rest of the flight. So they really needed the blankets to cover the floor and soak up as much of the "fluids" as possible. Upon arrival at Washington Dulles the cops were waiting for her.
On a slightly lighter note, not that there's really anything funny about this, but I've also had a couple of instances of passengers trying to "pleasure" themselves aboard. The most memorable case of this was on a flight from Tampa to Chicago back in May of this year. Seated across from me were what appeared to be two complete strangers. The guy was smooth enough, though I wasn't really paying attention given that this was a flight leaving in the wee hours of the morning. By the time we leveled off at cruise altitude, he was whispering in her ear. No harm there, right? Well, that quickly turned to nibbling, and then to outright making out. I'm no prude, so I can still kind of handle that, though it's not something I really want to see on an airplane. Well, by the time we began our initial descent, the man had put a blanket over his lap and it was very obvious he was "pleasuring" himself. At this point enough was enough, and I had the flight attendant intervene. Let's just say this flight attendant was pretty straight forward, and the "fun" quickly stopped.
Then there are some in-flight experiences that are truly memorable, especially post 9/11. I remember flying from Chicago to Hong Kong about five years ago, back when I just started the whole frequent flyer game. Because this was a 15 hour flight, there were four pilots – one captain, one senior first officer, and then two first officers that act as relief pilots. Each pilot gets about a seven hour break, including the captain. On this particular flight, the captain was pretty chatty, and came back to talk to passengers. In the end we talked for about three hours. Talking to a 747 captain is fun, but talking to a 747 captain for hours while he was in command of the plane was even cooler. As it turned he also lived in Tampa, and we were even staying at the same hotel as the crew in Hong Kong, so ran into him that evening and met him for dinner. The funny thing was that we had a ground delay in Chicago due to weather, so towards the beginning of our conversation he said he would have to excuse himself shortly, since we might have to divert to Beijing because we were low on fuel. Suffice it to say I was slightly concerned when our conversation went on for three hours without him once checking on the fuel situation! I'm still in touch with him to this day.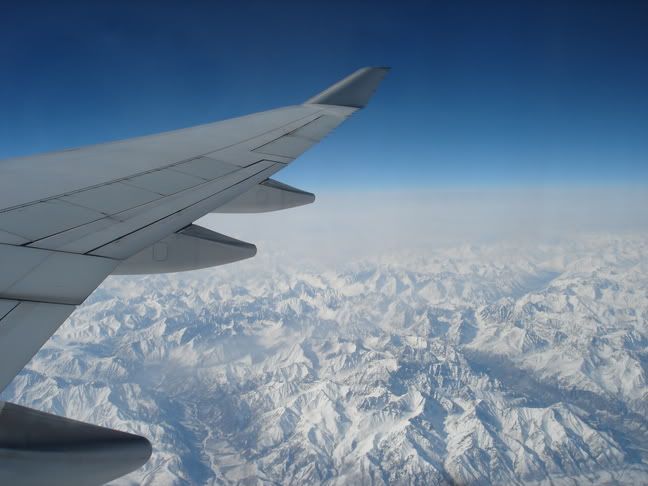 On a more frustrating note, United used to offer "Ted" flights, operated by planes configured exclusively with coach, which were deployed on more leisure routes. "Ted" most definitely attracted the more leisure crowd as well. I remember one flight from Washington Dulles to Tampa a bit over a year ago (back when Southwest's "rapping flight attendant" was doing the media circuit) where I was seated in the exit row and had a seatmate that could only be described as energetic. I knew I was in for a long flight when the flight attendant came by to do the exit row briefing. She asked the usual question: "are you willing and able to assist the crew in the case of an emergency?" Like any other good frequent flyer, I instinctively said "yes." So I was slightly surprised when the lady seated next to me looked at the flight attendant with wide eyes and said "not unless you rap for me! You know that rapping flight attendant on Southwest, right?" The flight only went downhill from there, not surprisingly. She began talking to me and wouldn't be quiet, even when I point on my noise canceling headphones. Eventually she decided to read the SkyMall catalogue, which was a blessing, until she realized her reading light was broken. Mind you, this was a daytime flight and the window was open. But she started complaining to the flight attendant. So I figured I had two choices – either she would talk nonstop for the entire flight, or I could switch seats with her. I made (what I thought was) the wise decision and switched with her, taking a middle seat. Unfortunately she still talked to me for the entire flight.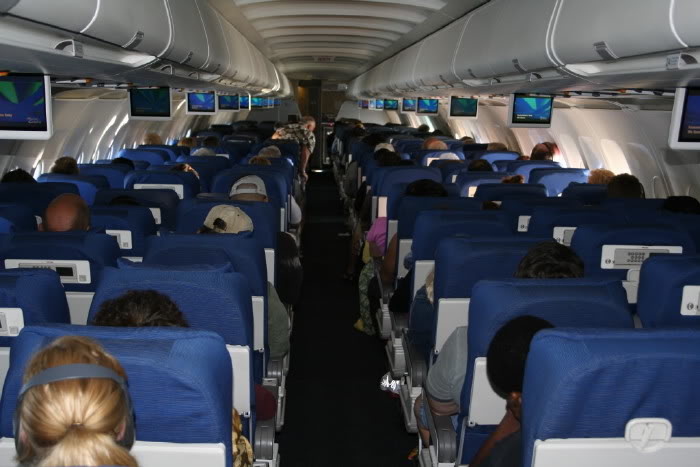 I could go on and on, but those were a few of my most memorable flights.
If you enjoyed this, please follow TravelSort on Twitter, like us on Facebook or become a Member to be alerted to new posts.