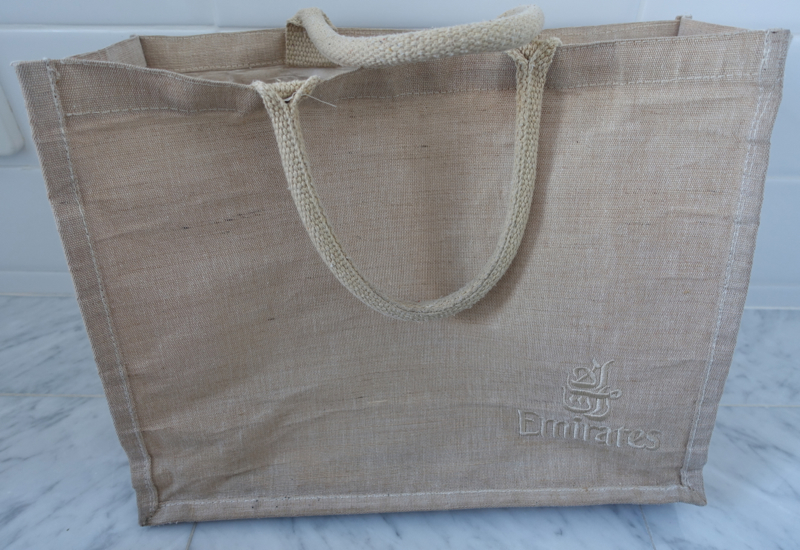 Airline First Class is primarily about the experience: hopefully a great night's sleep (see Best First Class Airline Beds), delicious food (see Best First Class Airline Food), a nicely put together amenity kit (see Best First Class Airline Amenity Kits) and above all, thoughtful and gracious service.
But while most of the experience is retained as a memory, I also find myself using certain items from our first class flights again and again, some of them daily or several times a week. And to the extent people notice these items (and I have had folks ask me about some of them), it's great marketing for the airlines. Here are my favorite first class mementos that are useful enough to use often:
1. Emirates First Class Beach Bag
We have a couple Emirates First Class beach bags and use them often, whether it's grabbing one to buy a few things at Whole Foods, earning 5X points, or putting in picnic items for a trip to Governor's Island or Central Park. The bags are sturdy and a nice neutral color, with Emirates subtly embroidered, a welcome use of design restraint considering the fairly gaudy first class cabin.
2. Etihad First Class Women's Pajama Top
My favorite Etihad First Class Women's pajama top, with these Swarovski crystals on the zipper, is no longer made–it was from our very first Etihad First Class flight back–but it's been a great top to pair with black leggings for even fairly dressy dinners. The current Etihad women's pajama top is plainer, but still makes a great tunic in fall and winter months, and doesn't look like a pajama top at all thanks to the signature flared sleeves.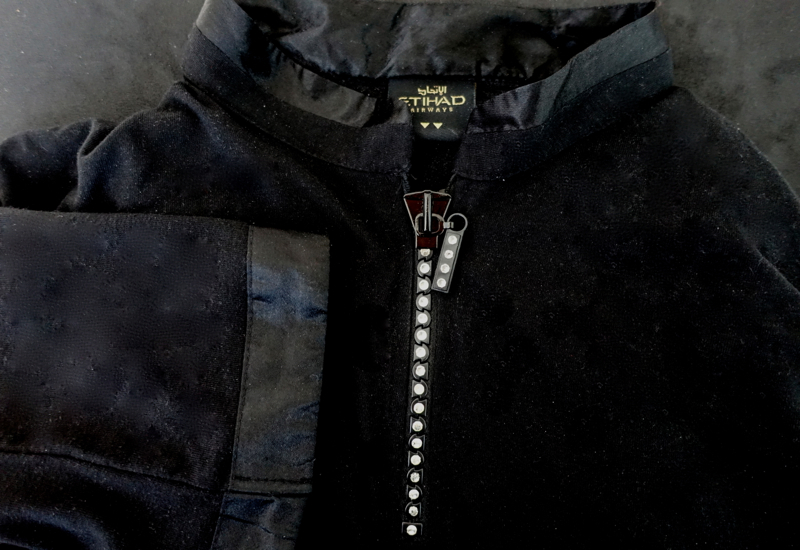 3. Qantas First Class Women's SKII Amenity Bag
At this point I have more than a drawer full of amenity bags, but at the moment I'm reusing one of the Qantas First Class SKII red amenity kit bag for my toiletries–it's the perfect size. It would even work fine as a red clutch on an evening out.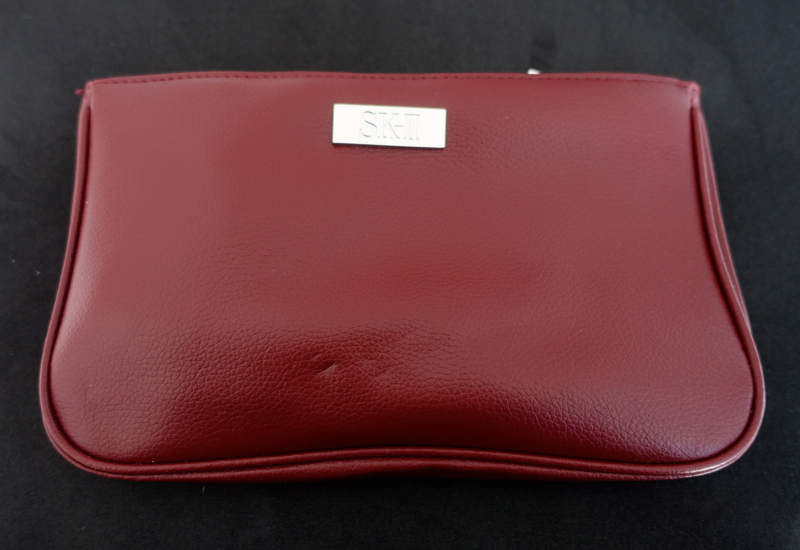 4. JAL First Class Coffee Cup
Ok, so let me clarify that this is NOT a normal amenity given to passengers, but when I enquired about purchasing one of these coffee cups the crew on my flight was kind enough to wrap one up for me. So if you covet one, please at least offer to pay for it 🙂 I do like the shape of the cup and use it often for my morning coffee, or even as a coffee cup for one of our friends who come over.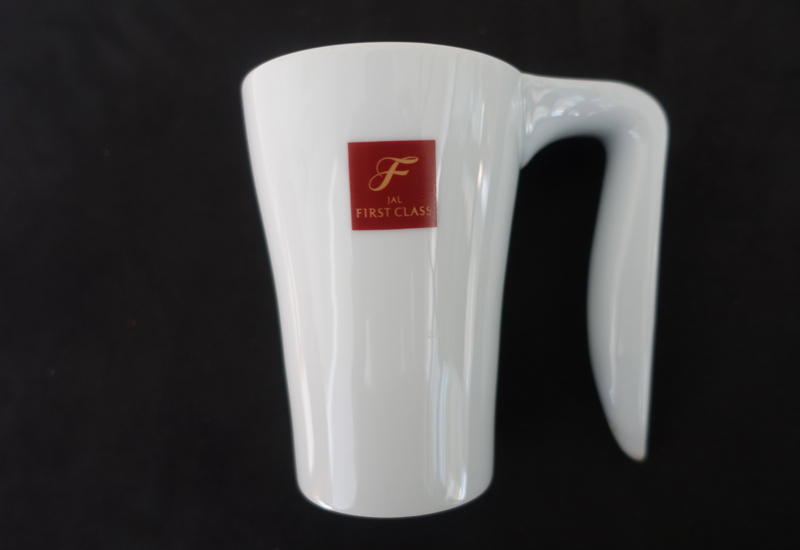 5. Etihad First Class Earplug Case
In all the flights I've been on, I've only noticed earplug cases in Etihad's amenity kits. While I travel with my own earplugs for both flights and even for my regular dance class, where the music is so loud it's painful to me without earplugs, this Etihad earplug case comes in handy to keep my own earplugs in.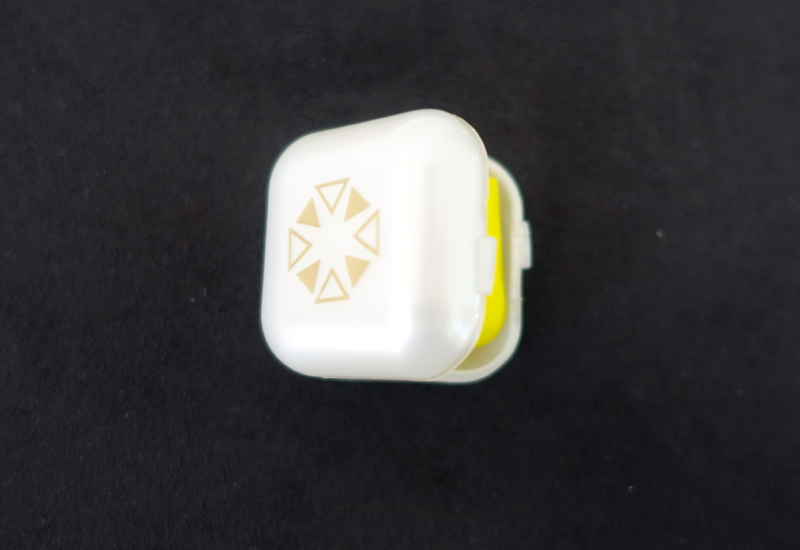 6. Qantas First Class Pajama Top
Qantas and British Airways have cotton pajama tops that are basically long sleeved t-shirts. While British Airways has "First" on it, such that I don't wear it outside the house, the Qantas pajama top just has the Qantas kangaroo embroidered on it, making it one I don as a long sleeved shirt or layer with a warmer garment in cooler months.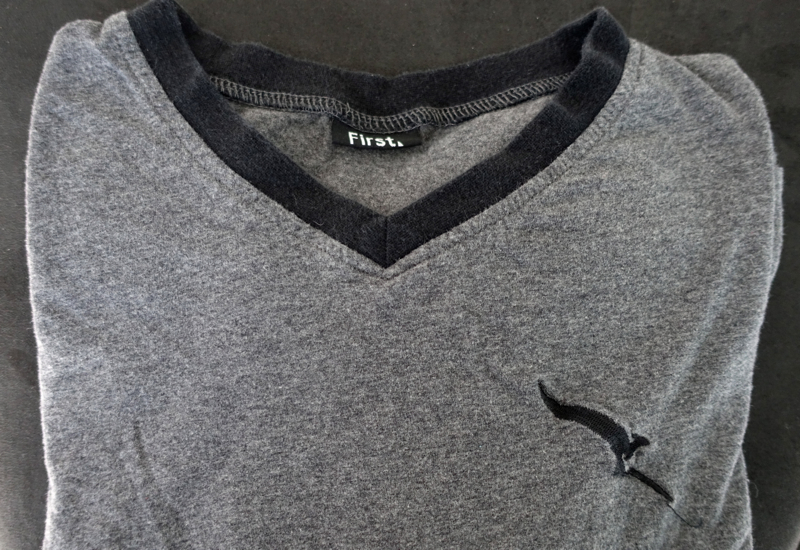 7. Thai Airways A380 First Class Playing Cards
This pack of cards from my flight in Thai First Class on the A380 has been with us all over the world. With all the card games out there, a deck of cards is a versatile game to bring along (see Top 10 Low Tech Toys to Entertain Kids on Airplane Flights). Some of our favorites are Oh Darn It (also called Oh Hell–the goal is to take the exact number of tricks bid), Crazy Eights and Go Fish.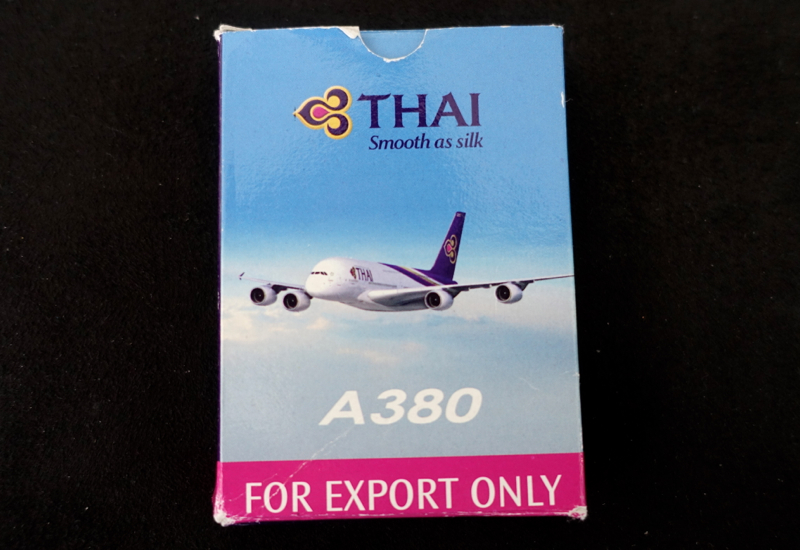 What are your favorite first class flight mementos that you find yourself reusing?
Related Posts
Review: Etihad A380 First Apartment Sydney to Abu Dhabi
Top 4 First Class Awards to Tokyo and Best Tokyo Luxury Hotels
Review: Qantas First Class A380 London to Dubai
Review: Emirates First Class A380 New York to Dubai
Flying First Class with Kids: Which Airlines and Seats?
Need Award Booking Help? Our fee is as low as $75 per ticket if you book your hotel or cruise with us.
If you enjoyed this, join 200,000+ readers: please follow TravelSort on Twitter or like us on Facebook to be alerted to new posts.
Become a TravelSort Client and Book luxury hotels with Virtuoso or Four Seasons Preferred Partner Amenities!