Several months ago I shared some tips for booking award tickets, which focused mostly on the process of actually booking the ticket and picking the best airlines, as opposed to getting the most travel "bang" for your mileage "buck." For those really looking to maximize their miles, there's more that can be done than just selecting the best available airlines and finding awards at the "saver" level. One award ticket can actually easily equate to multiple trips, depending on what your needs are.
First let's talk a bit about routing rules. If you've ever tried to book a complex award I'm sure you've been told at least once that the ticket you're trying to book is an "illegal" routing. Airlines base whether an award is "legal" or "illegal" on two things, typically: the maximum permitted mileage for a given city pair, or the routing rules for a given city pair, as published by the airline. As the name suggests, the maximum permitted mileage is the maximum number of miles that can be flown between a city pair given a specific type of fare. As a general rule of thumb, it's usually somewhere around 10% over the direct distance between two cities, though it can be a bit more or a bit less. Some airlines are a bit more liberal when it comes to routings based on the maximum permitted mileage. For example, Air Canada's Aeroplan allows you to go 5% over the maximum permitted mileage, while United lets you go 15% over the maximum permitted mileage. To determine the MPM for a city pair, you can either use tools like Expert Flyer or KVS, or call the airline directly and ask.
Along the same lines, other airlines use routing rules as the basis of determining whether a routing is legal or not. This can be either a good thing or a bad thing, depending on the airline and city pair you're dealing with. Some airlines have strict routing rules, while other airlines have more liberal routing rules than the maximum permitted mileage would allow.
What does this mean in practice? For example, several Star Alliance airlines publish routings from the US to Asia via Europe, and as a result, the maximum permitted mileage and routing rules can be based on that. Lufthansa is one of those airlines that publish a fare between Los Angeles and Hong Kong, with a maximum permitted mileage of 14,529 miles one-way. That means that through Aeroplan you could book any routing that's up to 5% over that distance, and through United you can now book any routing that's up to 15% over that distance. When you plug in the numbers that translates to some very fun routing possibilities. This is the same reason I was recently able to book an award from Tampa to Hong Kong via Chicago, Zurich, London, and Istanbul on the outbound, and Bangkok, Munich, Zurich, and New York on the return.
So the lesson here is that your award doesn't just have to be to one place. You can easily transit two or three continents on certain awards, making a round the world trip possible at roundtrip award pricing.
Just flying via different continents is probably not a whole lot of fun, though, unless you're actually able to make a few stops along the way. As a general rule, most airlines allow an unlimited number of stopovers of up to 24 hours on an award between zones (referred to as transfers). So it's not unusual for me to have five or six layovers of 20-23 hours on a single award. The number of stopovers of more than 24 hours that are allowed beyond that really comes down to the airline. Continental, Delta, and United allow one stopover on roundtrip awards. US Airways allows one stopover, though only in a Star Alliance hub city. Air Canada's Aeroplan program allows two stopovers, while British Midland's Diamond Club program allows an unlimited number of stopovers, except in Europe. American is interesting in that they don't allow stopovers, except at their hub airports.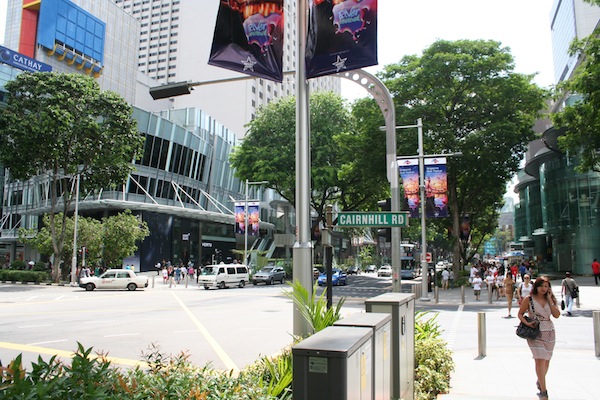 So practically speaking, here are a few examples: American traditionally doesn't allow stopovers, though let's say you're booking a one way business class award from London to Chicago, which costs 50,000 miles. At no additional cost you could add a segment from Chicago to Honolulu, which is actually a longer flight than London to Chicago, since Honolulu and Chicago are priced the same from Europe, and Chicago is one of American's hubs. Best of all, you don't have to go to Honolulu right away, since that might not be practical. Instead, you can plan it for anytime within a year of when the ticket is issued. Best of all, assuming you keep the same routing, you can change the dates for free.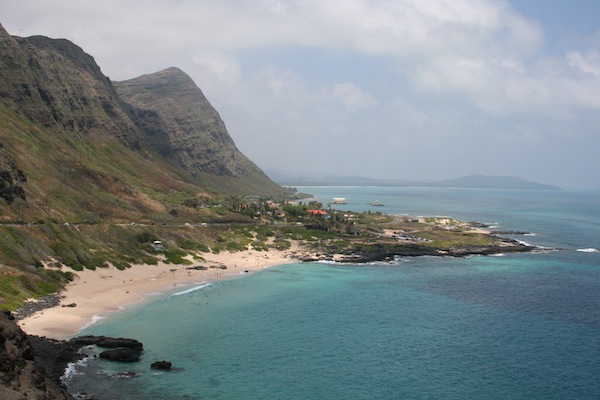 Another example is working with British Midland's Diamond Club program. They allow an unlimited number of stopovers, except in Europe. So say you're booking a one-way award ticket in business class from London to Washington, which costs 33,750 miles. While that's a great deal for a one-way business class award, it could be even better. Say you're separately planning a trip to South America. British Midland's one-way business class award price from Europe to South America is 37,500 miles one-way. In other words, you could book London to Washington, and then several months later Washington to Buenos Aires for 3,750 additional miles. Given that most airlines allow one-way awards nowadays, that can greatly decrease the price of trips, since you would only need to book a one-way ticket from Buenos Aires back to the US at the normal price (or if you prefer, use the same trick in reverse to get back to London).
While there aren't as many tricks when it comes to open jaws, which is when you fly into one city and out of another, taking advantage of them can make a lot of sense when trying to maximize an award. Most airlines that still require roundtrip awards will allow you to book a single open jaw on a ticket. For example, if you're in Europe and want to take a six-week trip across the US, you might want to start in Boston and end in San Francisco. So instead of booking a roundtrip award and having to backtrack, you could fly into Boston and out of San Francisco, saving you the airfare between the two cities. United actually offers two open jaws on roundtrips, which enables you to tack on a free one way after an international roundtrip.
So as you can see, there are a lot of little tricks that can add up to huge savings on award tickets, many of which I take advantage of all the time. In May I'll be in Europe and will need to get back to the US, so I'll use British Midland miles to get back home. For an additional 3,750 miles I couldn't turn down the opportunity to continue to South America after a stopover of about a month, which I did. Then from there I needed to get back to the US, though for a few thousand extra miles couldn't turn down the opportunity to get another trip to Europe, after a stopover of a couple of months in the US. So I'm getting roundtrip business class tickets from the US to South America and the US to Europe in business class for 75,000 miles, only 7,500 more miles than US to Europe roundtrip in business class would have cost alone. That's what I call a bargain!
Related Posts
Use United Free One Ways to Maximize Your Award
How to Book a "Crazy" Award Routing
Tips for Booking Award Tips to Hawaii
How to Find Star Alliance Award Seats
American Free One Ways and Maximizing Awards Using AAdvantage Miles