Alaska Airlines has one of the most interesting mileage programs out there, in my opinion. While many airlines form their partnerships by joining one of the three major alliances (OneWorld, SkyTeam, and Star Alliance), Alaska has remained independent. Despite that, they partner with over a dozen airlines, including airlines that belong to the major alliances (American, Delta, Cathay Pacific, etc.), as well as airlines that don't (Air Pacific, Emirates, Icelandair, etc.).
This actually makes their Mileage Plan program pretty compelling for those that don't fly enough with any single airline to achieve status. For example, you can credit both American and Delta miles to Alaska's Mileage Plan, even though the two airlines belong to different alliances. There's no other program that affords quite as much flexibility.
Because of the variety of partnerships they have, their award chart is a bit more complicated than most. Instead of having a single award chart that's region based, they have a specific award chart for each of their partner airlines broken down by region.
This is both a blessing and a curse. It's a curse because Alaska doesn't let you mix their partner airlines on an award ticket. So for example, while American and British Airways both belong to OneWorld and are partners with Alaska, you can't mix the two carriers on a single award. You can include a segment on Alaska to their partner airlines' international gateway, though that's the extent of it.
This is the one aspect of their programs that really frustrates me, since in many cases it limits award redemption opportunities greatly. For example, if you find award space on American for a transatlantic flight to London, you can't include a segment on British Airways from London to your final destination on the same award. Along the same lines, if you want to fly Air France to Europe, you can't include a segment on Delta to the international gateway.
At the same time this is also a blessing, since it presents many unique routing opportunities. For example, Alaska will let you fly Cathay Pacific from the US to the Middle East, India, Australia, and South Africa, all via Hong Kong at a reasonable cost (which American would require two separate awards to do, for example) as I highlighted in The 10 Best Value Premium Cabin Award Tickets
Partner Airlines
Air France, Air Pacific, American Airlines, British Airways, Cathay Pacific, Delta Air Lines, Emirates, Era Alaska, Icelandair, Kenmore Air, KLM, Korean Air, LAN, PenAir, Qantas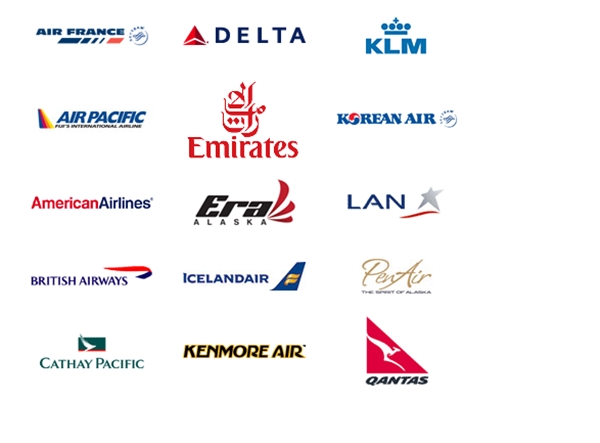 Stopovers
Alaska allows one stopover of more than 24 hours or one open jaw on international awards. Given that you can't mix airlines on an award ticket, this typically translates to a stopover in the partner airlines' hub city. No stopovers of more than four hours are allowed on domestic tickets.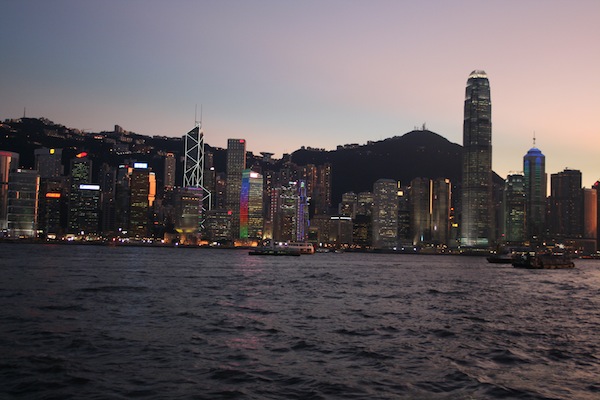 Routing Rules
Given that Alaska doesn't let you mix airlines on an award ticket, their routing rules are actually pretty straightforward in practice – you can fly to your destination via the partner airline's hub. In other words, if you want to book a Cathay Pacific award to Australia, the Middle East, Africa, India, etc., there's only one logical connecting point, which is Hong Kong.
Keep in mind, however, that as part of an award you can include a segment on Alaska Airlines to the partner airline's international gateway. For example, say you live in Seattle and want to redeem miles for travel on British Airways to London. If the Seattle to London nonstop flight isn't available, you could route via Houston, Dallas, Los Angeles, San Francisco, Atlanta, Newark, Chicago, etc., and include that domestic segment on Alaska Airlines.
Companion Certificate
While this isn't part of Alaska Airlines Mileage Plan per se, if you get an Alaska Airlines Signature Visa card ($75 annual fee) it comes with a $99 companion certificate annually, which can be used with any kind of ticket, including first class. This is what I recommended in Tips for Booking Award Flights to Hawaii. Also, both passengers accrue miles. Note that as of December 1, 2011, you can only redeem the companion certificate by booking online, and not by phone; see the Companion Ticket FAQ. Currently the Alaska Airlines Signature Visa only has a 25K bonus, but last year there was a 40K promotion, so it might be worth waiting to see if they sweeten it at some point this year.
Fees
As covered in my previous post Comparing Airline Award Ticketing Fees and How to Avoid Them, Alaska charges a $15 ticketing fee per award reservation booked by phone. Furthermore, there's a $25 partner award fee for redemptions that involve one of their airline partner airlines, be it on their website or over the phone.
Alaska does waive the phone ticketing fee for their MVP Gold and MVP Gold 75K members (middle and top tier status). However, everyone has to pay the partner award fee if traveling on one of their partner airlines.
Alaska doesn't have any close-in ticketing fees.
Holds
Unfortunately Alaska no longer allows holds on award tickets. That being said, they let you cancel at no cost within 24 hours of ticketing, and let you make one change to the ticket within 72 hours of ticketing.
Searching for Award Space
American Airlines, British Airways, Cathay Pacific, LAN, Qantas: See How to Find Oneworld Award Space (don't forget that for American, you need to only look for the low level MilesAAver awards, as Alaska doesn't have access to the higher priced AAnytime award inventory)
Air France, Delta, KLM, Korean Air: See How to Find SkyTeam Award Space

Five Favorite Awards Using Mileage Plan Miles
1. Cathay Pacific roundtrip first class from North America to South Africa via Hong Kong for 140,000 miles. This is quite possibly one of the best award redemptions in any mileage program, given that you get four longhaul international first class flights on Cathay Pacific for just 140,000 miles.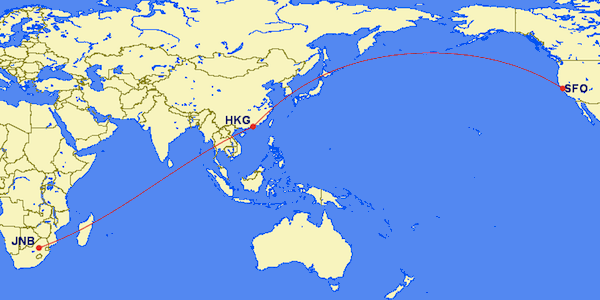 2. Cathay Pacific roundtrip first class from North America to Africa/India/Middle East via Hong Kong for 140,000 miles. Much like the above redemption, this is an absolute bargain. Most airlines only let you route to Africa, India, and the Middle East by flying through Europe, but Cathay Pacific often has better availability going through Hong Kong.
3. Qantas roundtrip business class from North America to Australia for 110,000 miles. At only 110,000 miles, this is one of the cheapest business class options for travel to Australia. If you're lucky you can even snag a seat on the Airbus 380.
4. Icelandair roundtrip business class from North America to Europe via Iceland for 80,000 miles. Admittedly Icelandair business class leaves a lot to be desired. Nonetheless Iceland is a country that fascinates many, yet the lack of service direct from the US prevents a lot of people from going. So while Icelandair doesn't have the best business class product to Europe, you can't beat being able to stop in Iceland enroute to Europe, all for just 80,000 miles in business class.
5. Air France roundtrip business class from North America to Tahiti for 120,000 miles. Only two airlines fly nonstop between the US and Tahiti – Air Tahiti Nui and Air France – and at 120,000 miles roundtrip in business class, Alaska has one of the lowest redemption rates.
There you have it, those are the basics of redeeming Mileage Plan miles. It's one of the most unique programs out there, and hopefully some of you can take full advantage of all the program has to offer.
Check out and apply for the Best Travel Credit Cards.
If you enjoyed this, please follow TravelSort on Twitter or like us on Facebook to be alerted to new posts.
Become a Member to find your perfect luxury or boutique hotel at up to 50% off: TravelSort Hotels