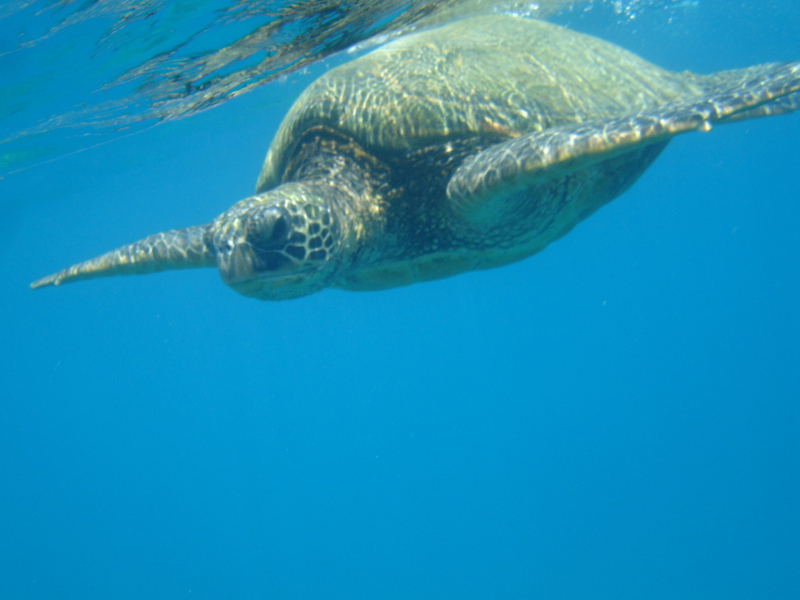 This Maui Snorkel Charters Molokini Review is by my husband, who went snorkeling early on his first full day in Maui, while the munchkin and I did some outrigger canoe paddling at the Andaz Maui at Wailea.
For prior posts in this trip report, please see:
Alaska Airlines First Class Review
Alaska Airlines Board Room Seattle Lounge Review
Alaska Airlines First Class to Hawaii
Hyatt Place Waikiki Beach Review
Andaz Maui at Wailea Suite Review
Ka'ana Kitchen Review and Andaz Maui at Wailea Dining
Mama's Fish House Review in Paia, Maui
Four Seasons Resort Maui at Wailea Review
Breakfast at DUO at Four Seasons Maui at Wailea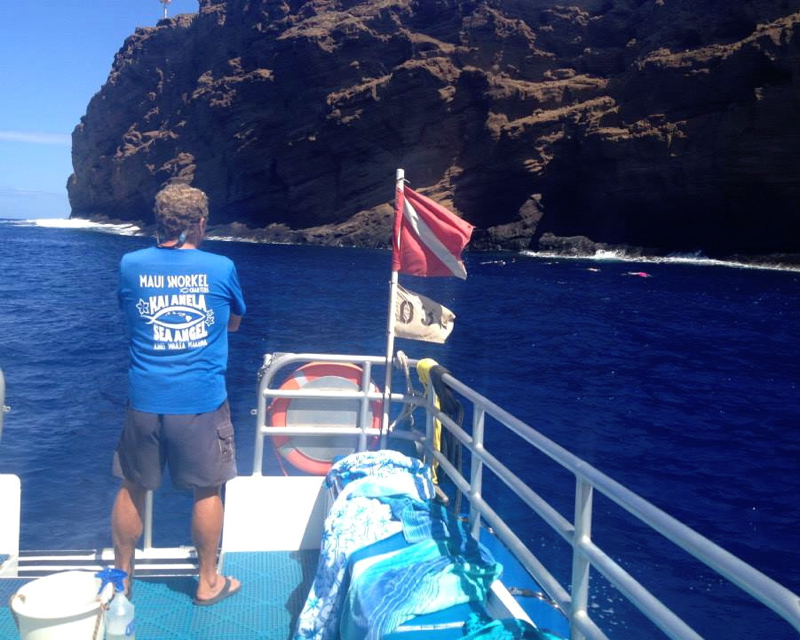 I love snorkeling, and so I was really looking forward to my trip to Molokini with Maui Snorkel Charters. Molokini is a crescent-shaped reef formed by the half sunken crater of an extinct volcano. The half rim of the crater protects the reef from the strong ocean currents, and so it is a popular destination for those visiting Maui. The water has excellent visibility, and scuba divers love to explore the back rim of the crater which is exposed to the currents, and drift dive up to 300 feet off the sheer wall.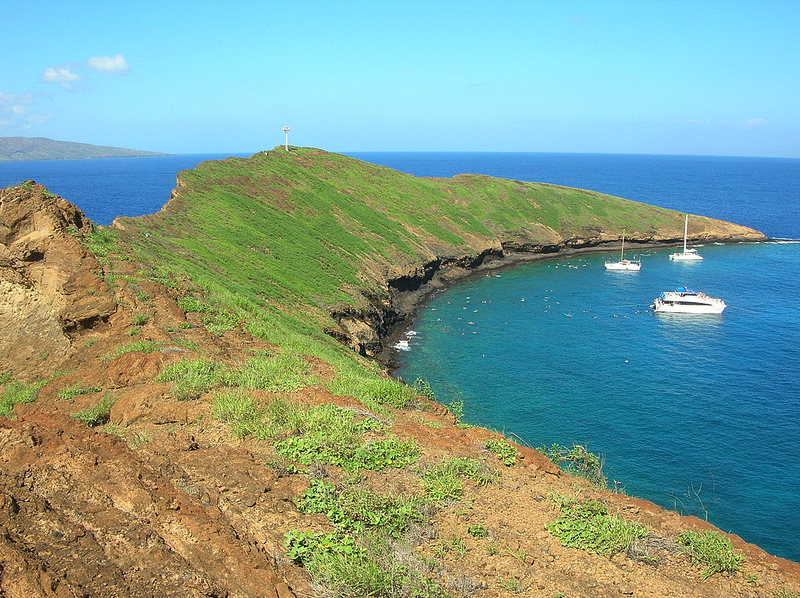 As I waited for the rest of my group to assemble near the docks, Maui Snorkel thoughtfully provided some coffee, tea, and breakfast snacks. The boat ride was quick and the sea was calm, and upon entering the water I was immediately struck by the clarity of the water, and noted how relatively warm the water was on the shallower reef side. The rim projects above the waves, forming a little islet, so you have to be aware of the rocks. Here are some friendly Hawaiian black triggerfish swimming farther out from the rim.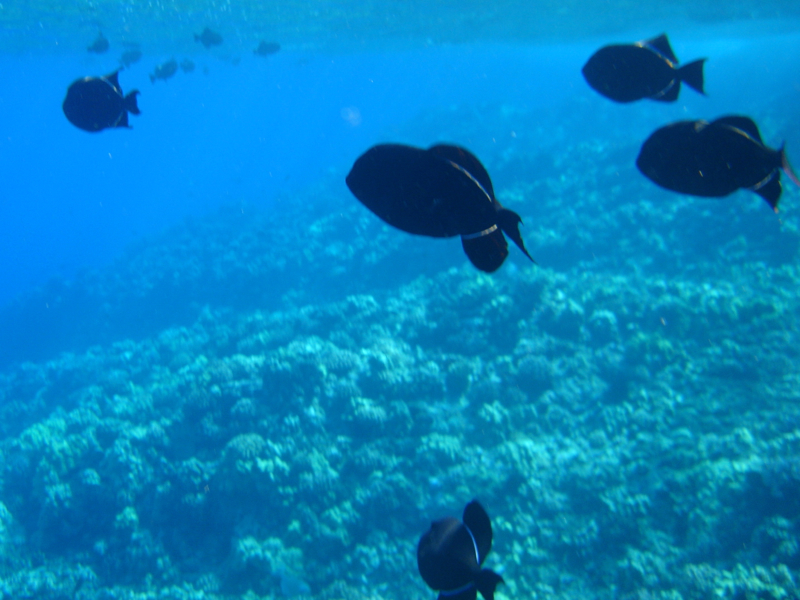 Molokini is quite popular, and so the various boats carefully coordinate their activities to avoid over-crowding. I appreciated the efforts of Maui Snorkel Charters to make sure that their guests stay away from the strong back rim currents, and away from the rocks, but because I am a confident swimmer I wished they had left me alone to explore as I wished. I found that much of the most intriguing fauna was located in shallow water close to the rocks. There were plenty of iconic Moorish idols: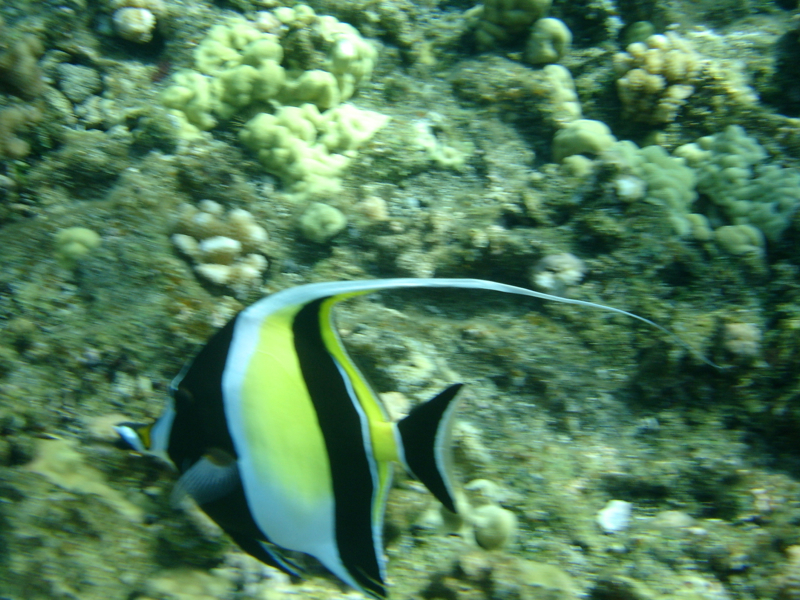 One of the most beautiful fish I saw was this Clown Wrasse with iridescent speckles: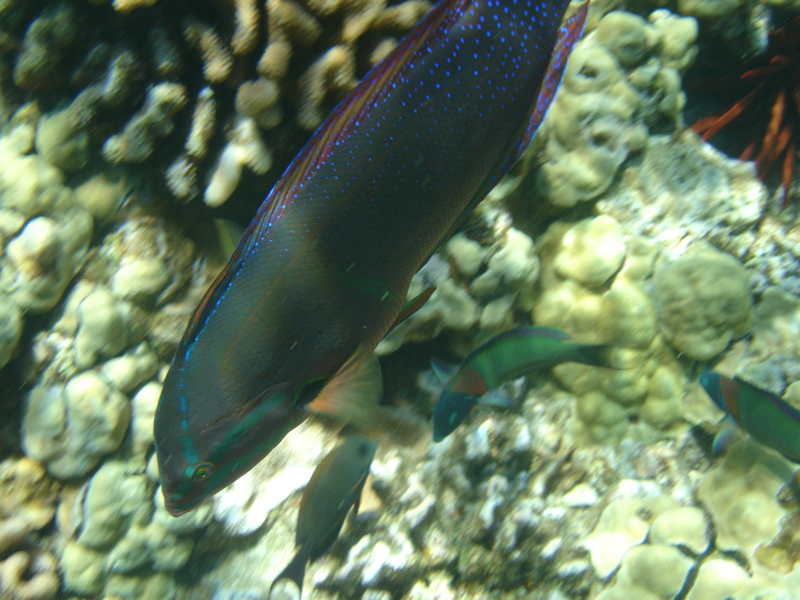 Here is a photo of a yellow tang, a snapper, and an Achilles tang.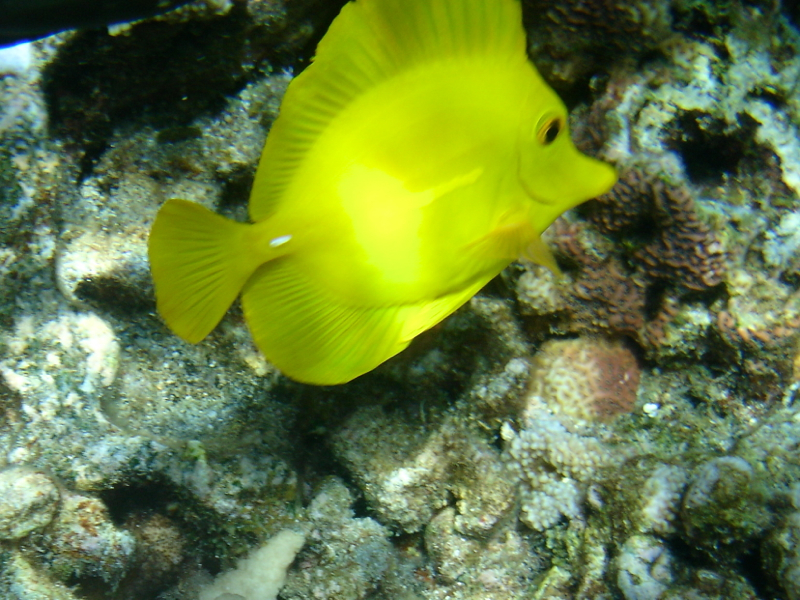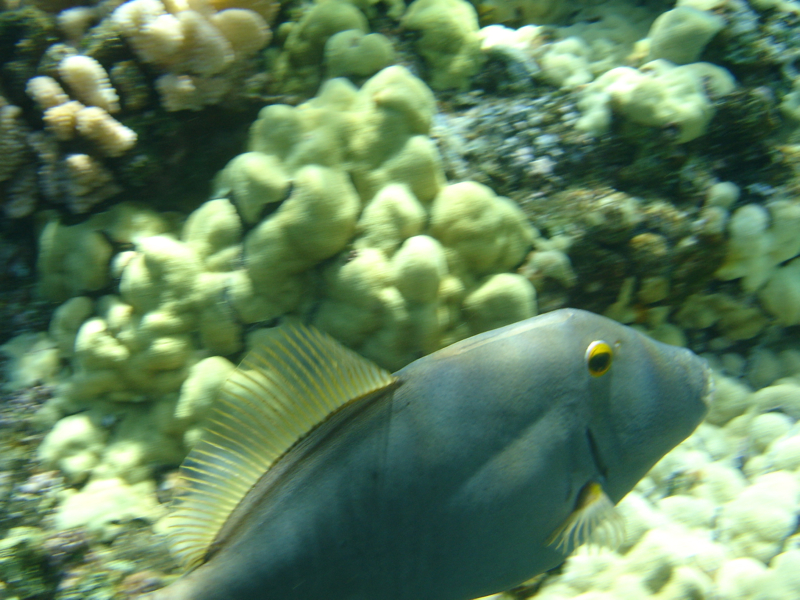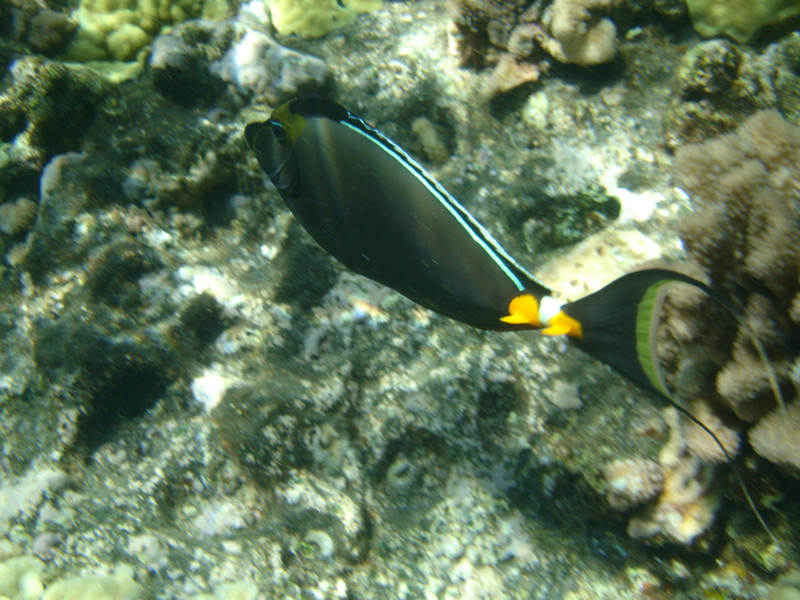 Moving further in toward the rocks, I enjoyed hovering at the edge, and was able to closely study these sea urchins, as well as what I believe must be some sort of sea slug.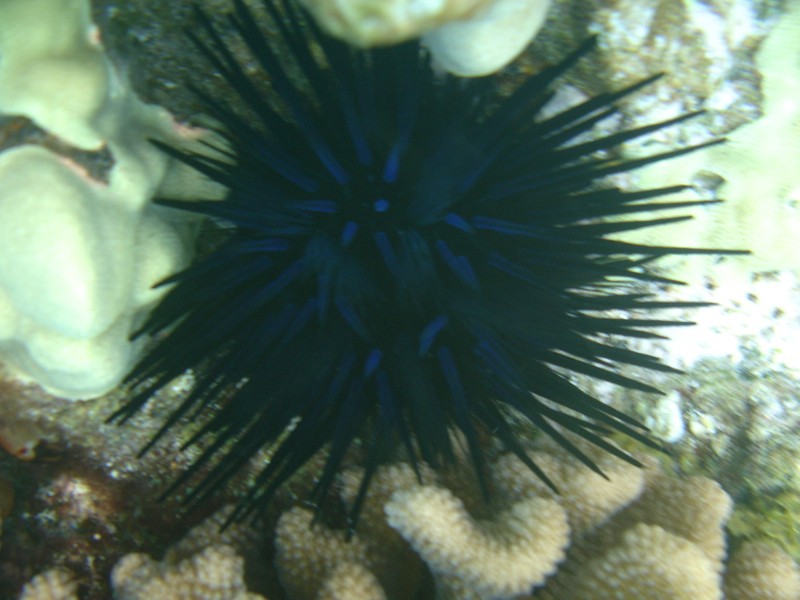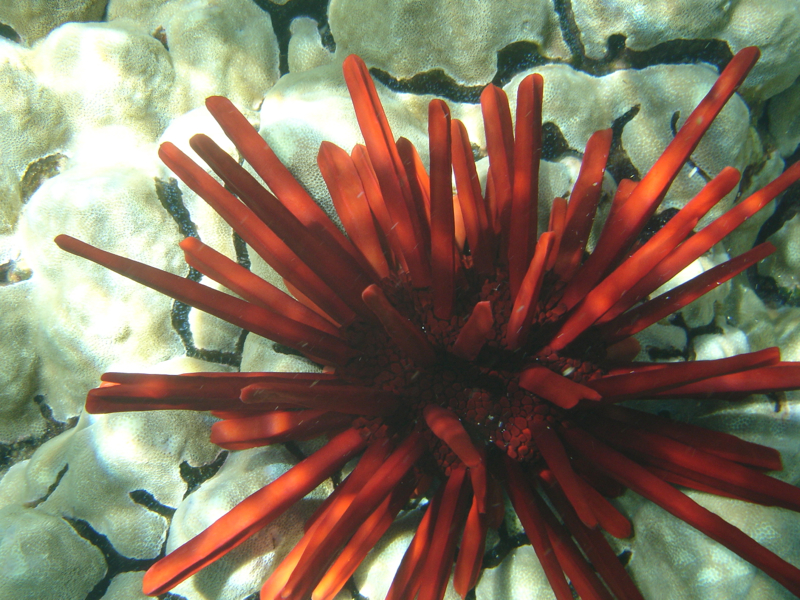 After spending about an hour or so at Molokini, we headed back to Maui. I thought the tour was done, but I was thrilled to learn that we would drop anchor near a small sunken cave close to the Maui shore, where turtles love to hang out. Sure enough, after I waited for about five minutes, a turtle came slowly gliding out of the cave and came to the surface to draw some long, deep breaths which would last it for another fifteen minutes in the cave. The turtle was used to observers, and showed complete indifference to me and the other swimmers excitedly taking pictures.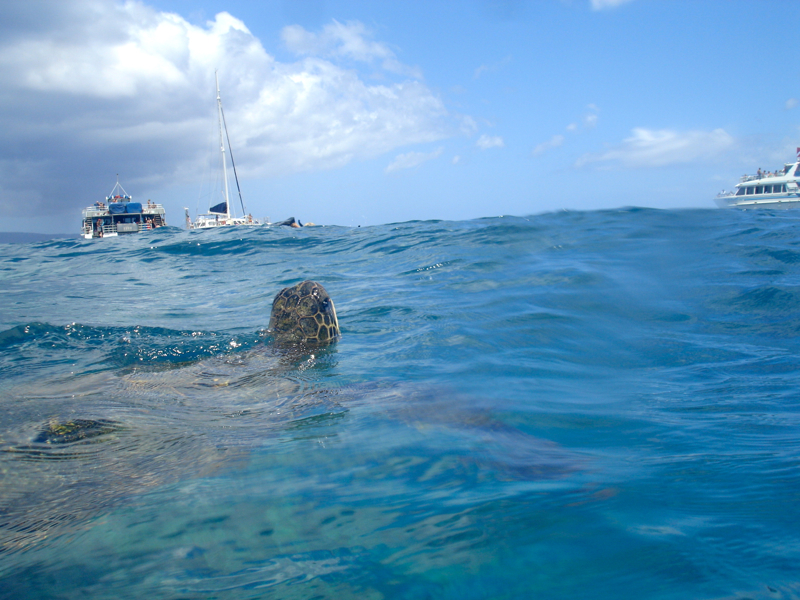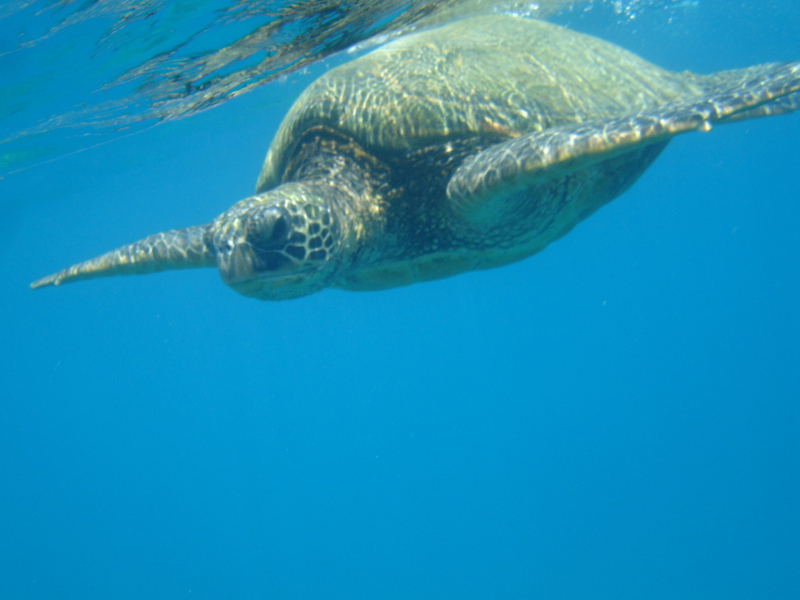 The Verdict
While I would not recommend Maui Snorkel Charters for experienced scuba divers or more intrepid snorkelers (scuba divers should check out Mike Severns Diving on Maui (especially diving the back wall of Molokini), and
Kona Diving Company on the Big Island
), for beginners or intermediate swimmers they do a great job of guiding and managing a trip to one of Maui's most popular snorkeling spots. The crew was always friendly and happy to help out, even if they were not as knowledgeable about the undersea life as I might have wanted. But the undersea life was itself, utterly beautiful to behold.
Have you enjoyed snorkeling or diving Molokini, Maui?
Related Posts