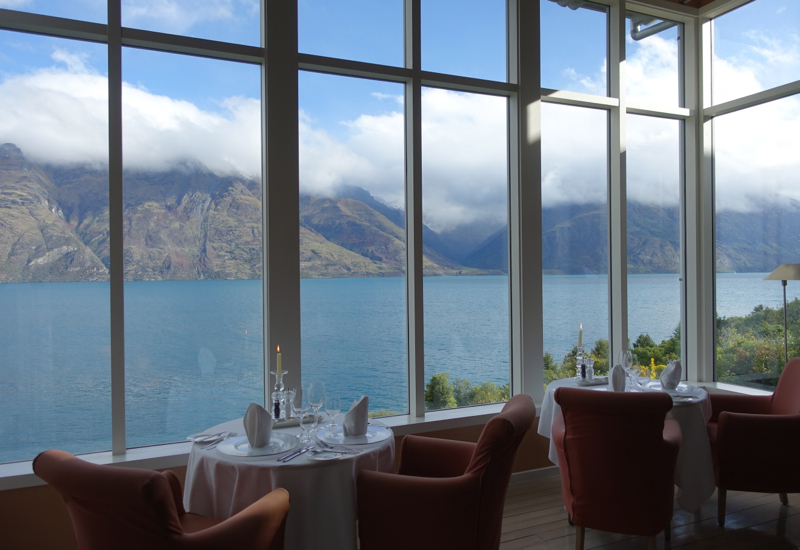 This Matakauri Lodge Dining Review is from our recent visit to Queenstown, New Zealand. For prior posts in our trip report on New Zealand luxury lodges and fine dining, please see:
Review: Eagles Nest, Bay of Islands, New Zealand
Review: Gables Restaurant in Russell, New Zealand
Paihia Dive Review, Bay of Islands, New Zealand
Review: Otahuna Lodge, Christchurch, New Zealand
Otahuna Lodge Dining Review: Best Meal in New Zealand
Things to Do in Akaroa, New Zealand
Review: Matakauri Lodge, Queenstown, New Zealand
Review: Milford Sound Flight and Cruise with Real Journeys
Matakauri Lodge Dining Overview
When staying at Matakauri Lodge, the best luxury lodge in the Queenstown area, breakfast, pre-dinner canapes and drinks, and a multi-course dinner are included in the nightly rate. Note that wine taken with meals is at an additional charge, although any wine and drinks ordered before you go into the dining room are complimentary and included in your rate.
While canapes and drinks ostensibly start at 6pm, which is when we seated ourselves in the lodge living room area, it took a little while for the canapes to be prepared, though drink orders were taken right away. Our first evening, canapes included savory macarons with smoked salmon, baked clams with a delicious gratin topping, and polenta cakes.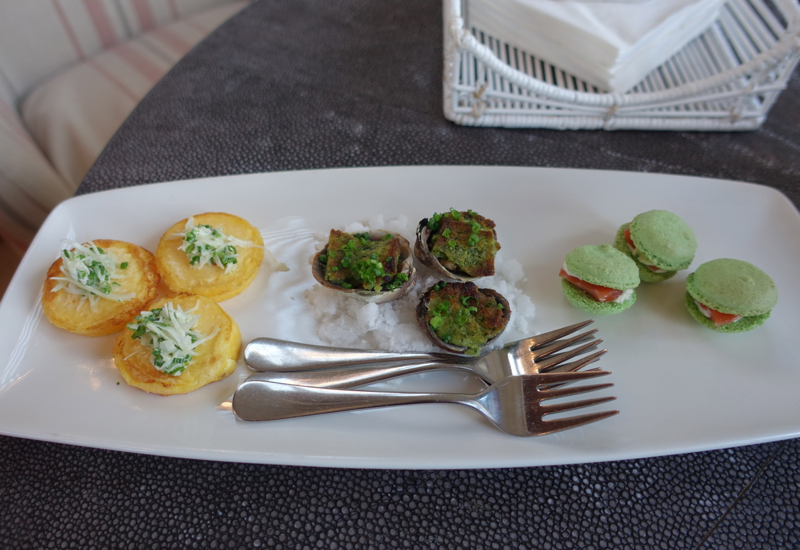 Our second evening's canapes included lobster salad, duck confit (the highlight) and crispy chicken skin with cucumber: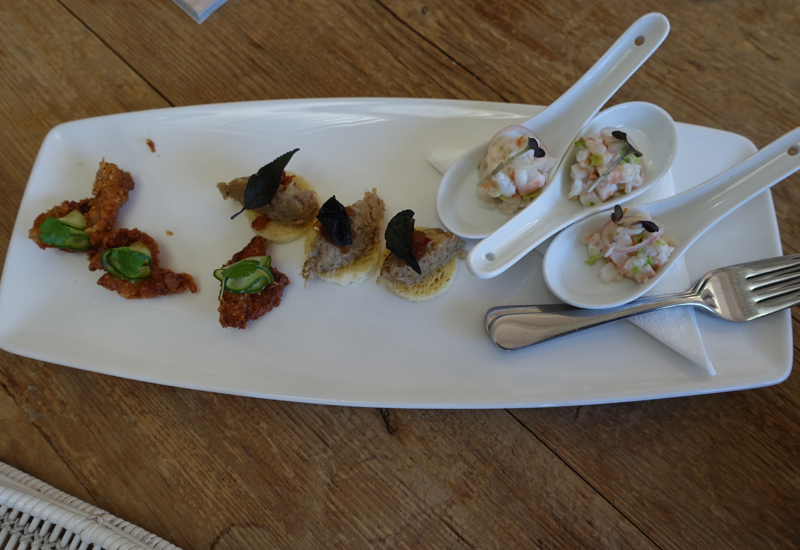 Matakauri Lodge Dinner Menus and Dining
On each evening, the menus featured three choices for appetizers, and three choices for main courses. Here are the menus our first evening: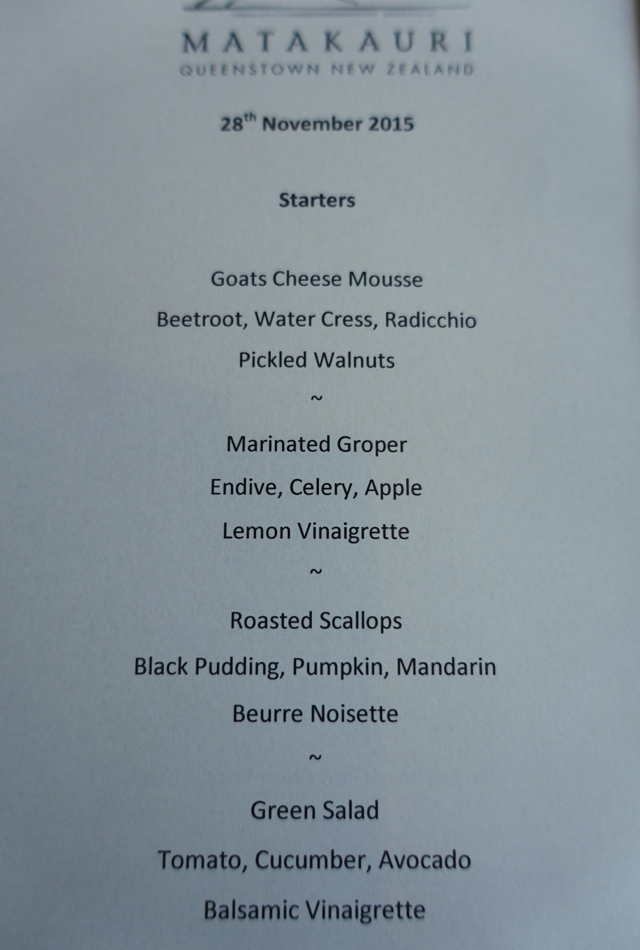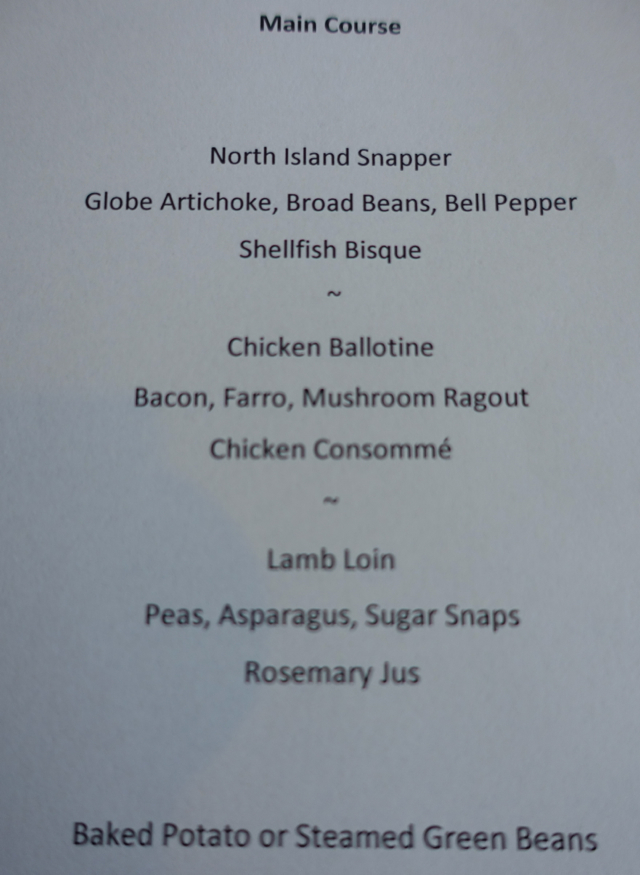 And the menus our second evening: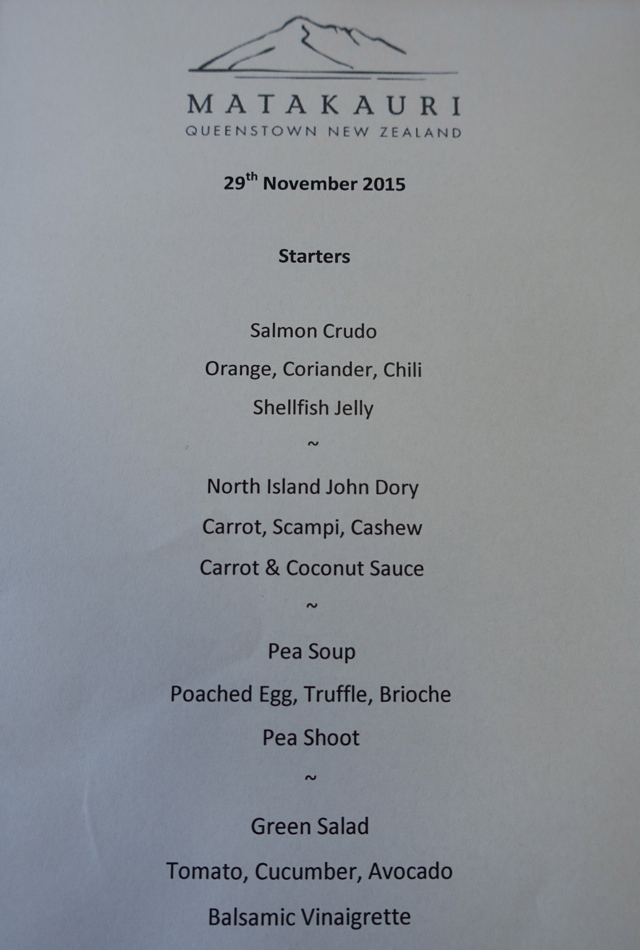 The first evening began with a delectable truffled mushroom soup amuse bouche: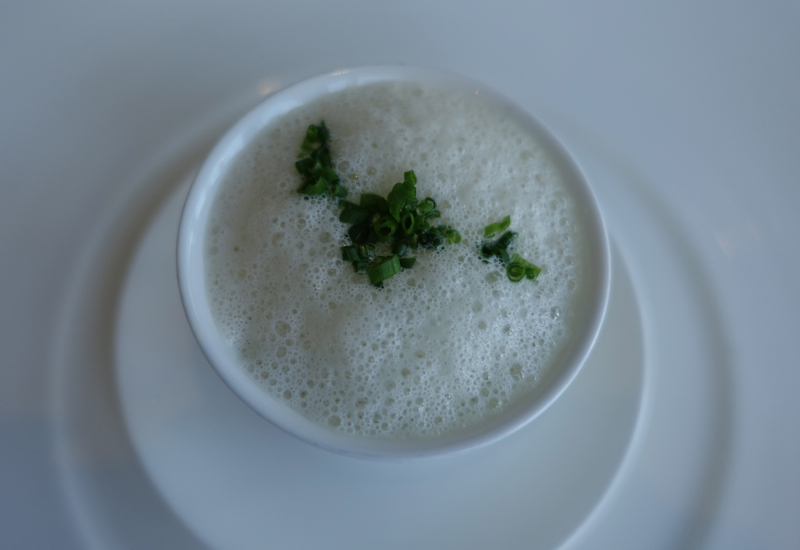 Which we followed with our first appetizer. My husband chose the goat cheese mousse, which was silky smooth and accompanied by a profusion of fresh lettuce and vegetables: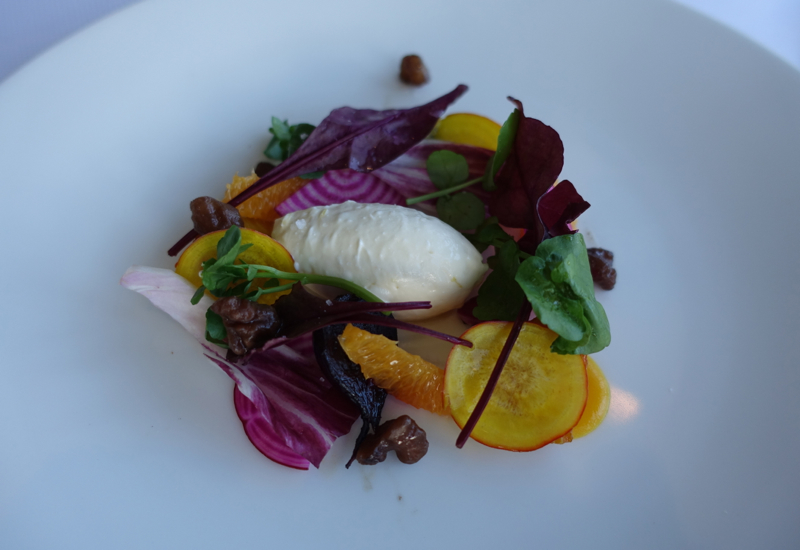 I chose the roasted scallops to start, which was a highlight, both in terms of the plating and the taste: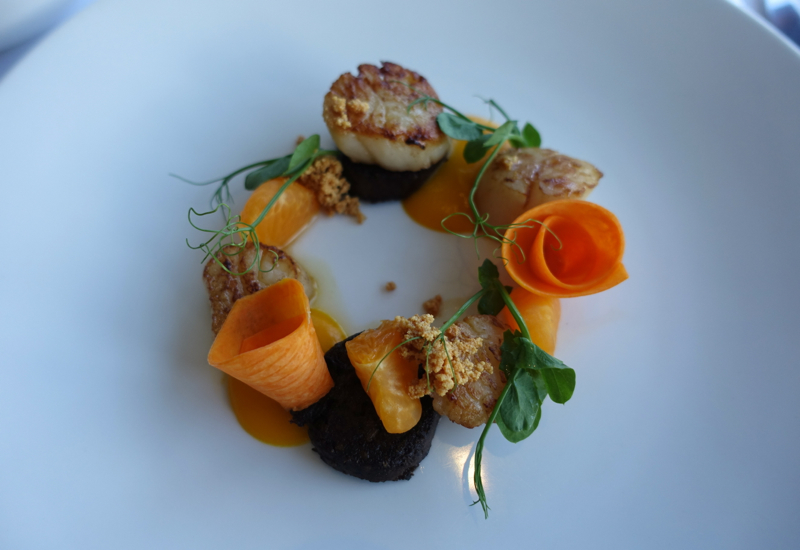 My husband's North Island Snapper was perfectly seared, with a nice crispy skin and moist flesh: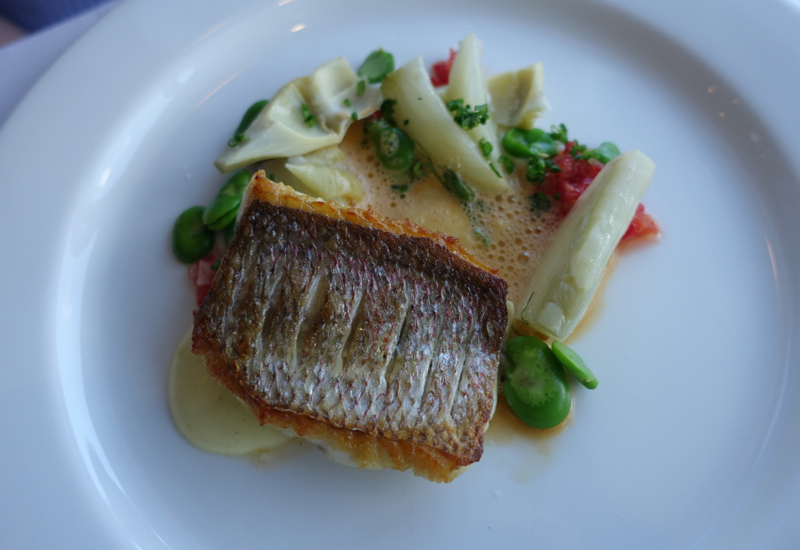 And I very much enjoyed the lamb loin, which was the perfect portion and came with sweetbreads, which I always order if I see them on a menu, fresh peas, and some asparagus tips–a quintessentially New Zealand springtime dish (since November is spring in New Zealand).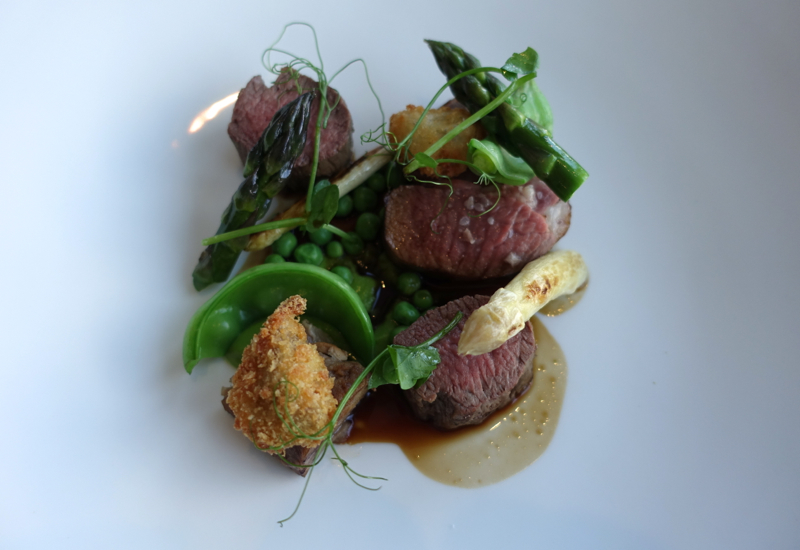 The only slight disappointment was the apple crumble dessert, which, although it looked beautiful, I found better in presentation than in taste. For homey desserts such as apple crumble, my personal preference is to not over-design them, and have a greater ratio of apples to topping than was the case in this dessert, although of course this is personal preference.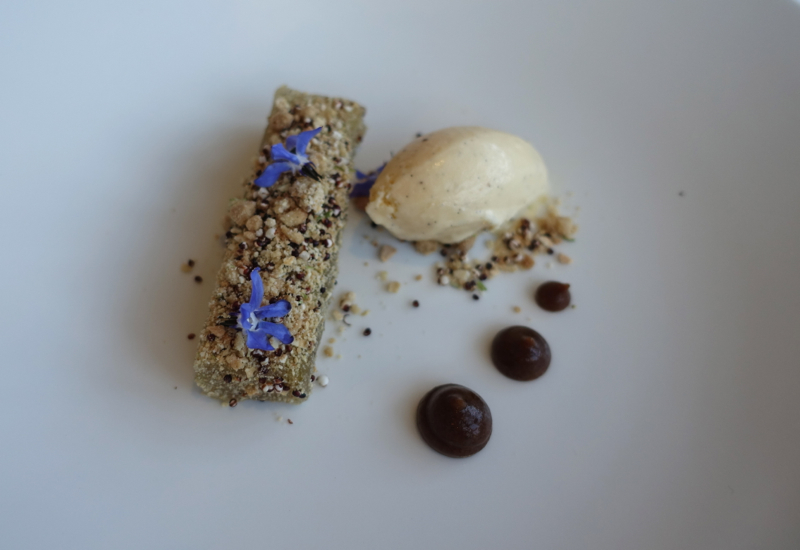 There were also some mignardises as a nice way to conclude the meal. The dark chocolate truffle was the best of the three, although no comparison to the chocolates we'd had at Le Cinq at Four Seasons Paris earlier in the trip.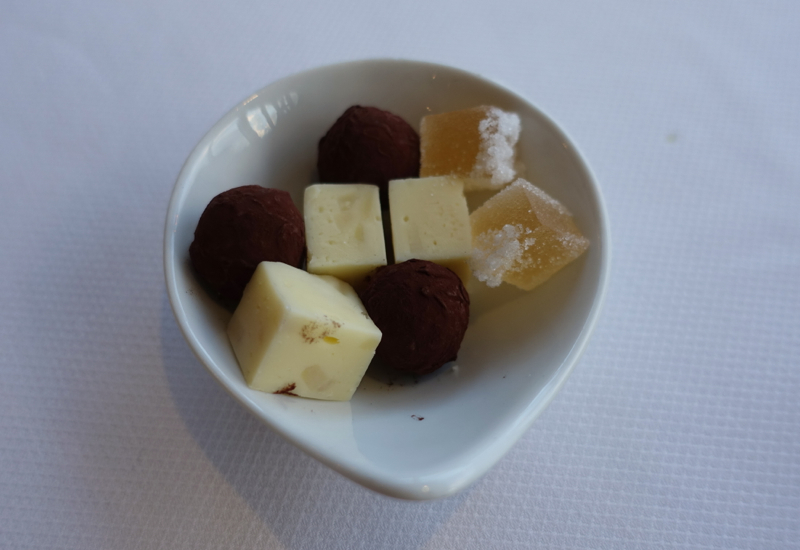 Breakfast at Matakauri Lodge
Breakfast is served 7am-10:30am in Matakauri's dining room. There's a cold buffet of fresh fruits, cereals, yogurt and pastries to help yourself to: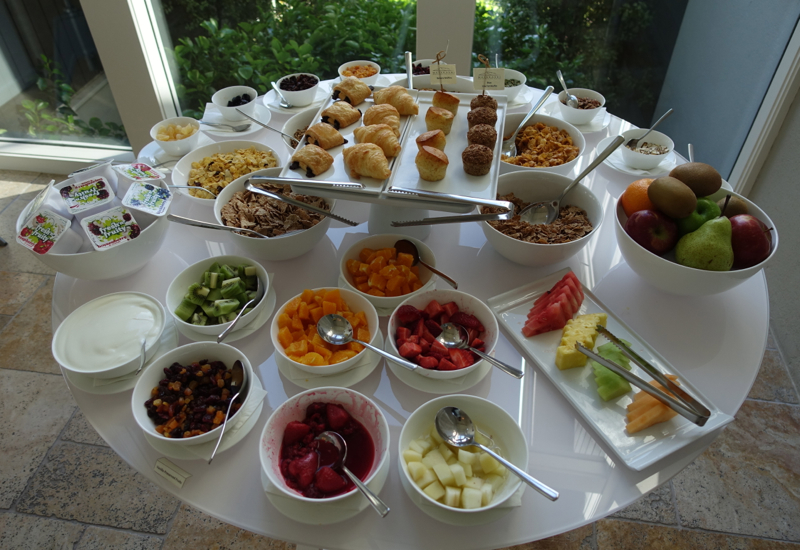 My favorite was a mixture of plain and fruit yogurt with berries, topped with crunchy homemade granola: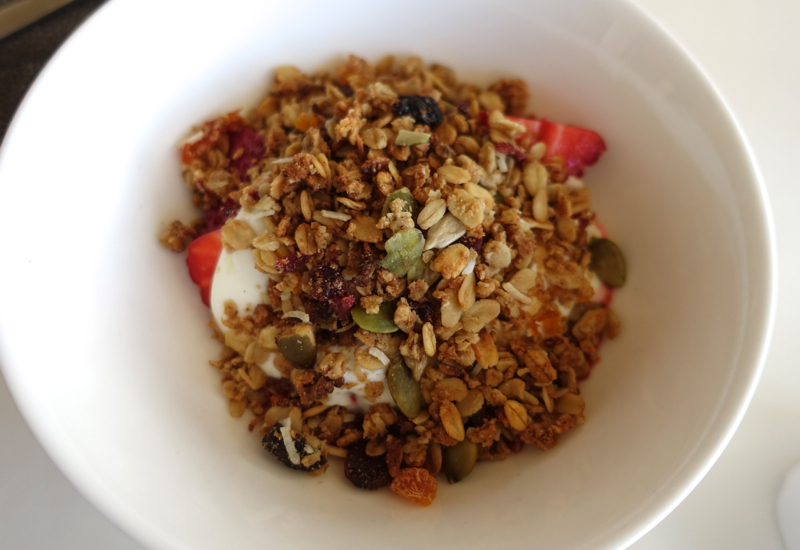 There's also a selection of egg dishes that can be ordered from the hot breakfast menu: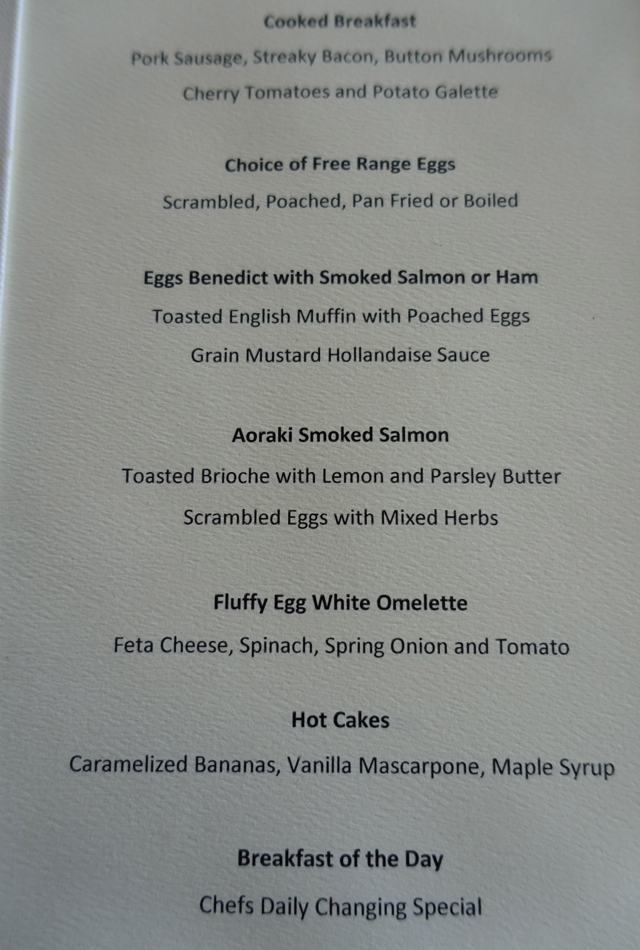 We tried the Aoraki Smoked Salmon with Scrambled Eggs on Brioche, which I recommend if you want an egg dish: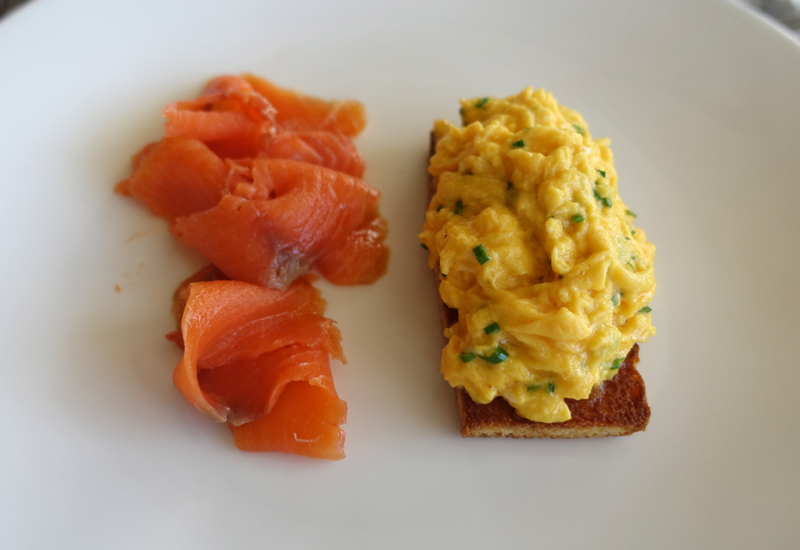 But since we have a sweet tooth, we also tried the Hot Cakes with Caramelized Bananas, which was excellent. Our server at first was confused when we referred to them as pancakes (keep in mind that in New Zealand, as in the UK, "pancakes" refer to crepes) but we assured her that we wanted the hot cakes and weren't placing a special off the menu order for crepes.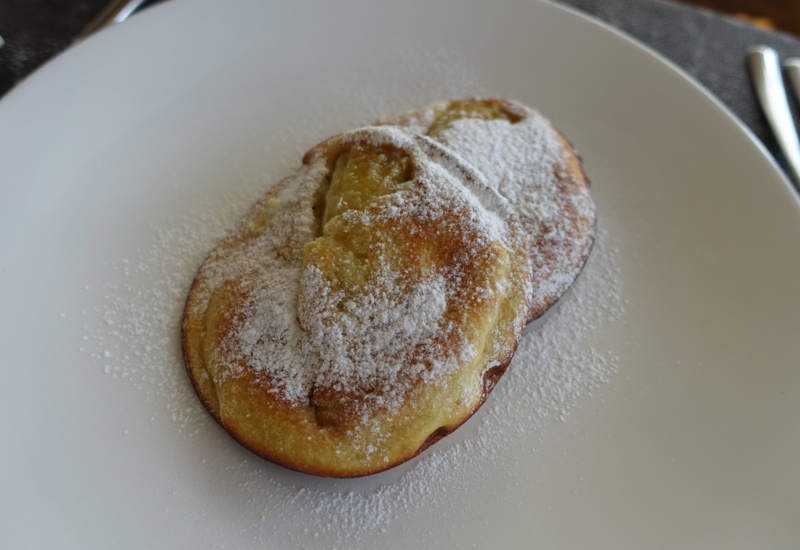 The Verdict
Matakauri Lodge is a Relais & Chateaux property, and it shows in terms of the dining, particularly at dinner. Dishes are imaginative but grounded in locally sourced ingredients, plated with flair, and service is generally excellent, even though the staff are quite young and lack some of the polish and self assurance that the veteran staff at Otahuna have. We enjoyed virtually everything we tried, particularly the appetizers and main courses. Only the desserts were a bit of a weak point, but as we were pleasantly satisfied by that point anyway, it was no loss (and better for our waistlines anyway).
If you've dined at Matakauri Lodge, what was your experience?
Related Posts
Review: Matakauri Lodge, Queenstown, New Zealand
Review: Milford Sound Flight and Cruise with Real Journeys
Review: Otahuna Lodge, Christchurch, New Zealand
Virtuoso Hotels: Bookings with Upgrades, Complimentary Breakfast and VIP Perks
Disclosure: I received one complimentary night, inclusive of dinner and breakfast.
Need Award Booking Help? Our fee is as low as $75 per ticket if you book your hotel or cruise with us.
If you enjoyed this, join 200,000+ readers: please follow TravelSort on Twitter or like us on Facebook to be alerted to new posts.
Become a TravelSort Client and Book Your Hotel with Virtuoso or Preferred Partner Amenities!