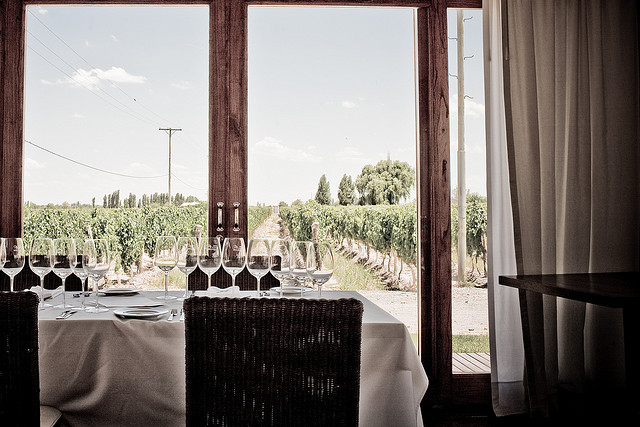 Why Go
There's more to cosmopolitan Argentina than just the frenetic pace of life in Buenos Aires. Nestled in the foothills of the Andes, Mendoza has become the hot destination for travelers who love their nature, wine, and fabulous restaurants. It's so popular that there are people who skip BA altogether to take bicycle tours of vineyards and enjoy the ever-increasing number of stellar dining options both in the bustling city proper and surrounding areas. Northern hemisphere residents can visit during their spring (Argentina's fall) for a delightful flurry of leaves changing color, vineyards prepping for harvests, and evenings where a wool sweater and a fireplace will channel a mixture of Swiss and southwestern living. During the summer months, azure blue skies and pleasant temperatures attract visitors from around the world, and winter brings some stunning skiing options along with the chance to dine like a king. While Chilean wine might be on the top of everyone's "it" list lately, the major and minor vineyards of Mendoza are whipping up stellar batches of malbec, cabernet sauvignon, and torrontes left and right. For anyone who has already done Napa time and time again, Mendoza is definitely the go-to spot for discerning palates and worldly travelers.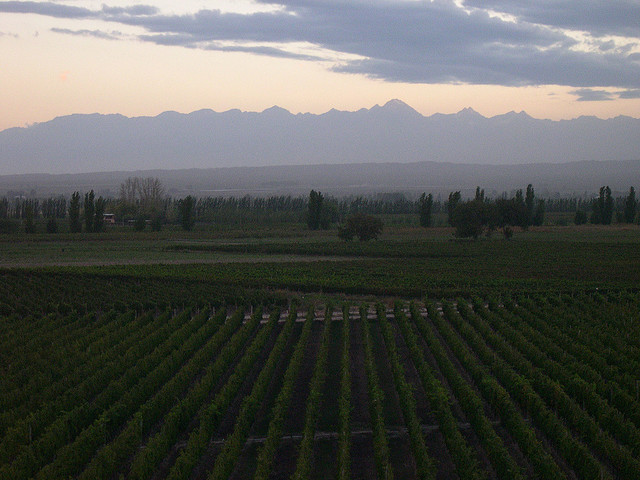 Insider Tips
Those who are serious about wine should plan their trip for March, when the annual March harvest turns the entire region into a bustling party waiting to happen at any moment. Keep in mind, however, that room rates will be higher then, and restaurants more difficult to book. Another great time for foodies to visit is during the Wine Fair, which attracts major culinary players from around the world, who descend upon the area, take over kitchens at the vineyards, and treat those fortunate enough to grab a table to unforgettable meals.
Sometimes staying outside of the city is a better bet for those who want to spend most of their time exploring vineyards, not the bustle of urban living. Various different spas and country retreats make doing so easy, so don't feel pressured to make one's home base the center of the city.
Renting a car is key for great exploring. While there are buses that service the area, it just makes more sense for the purpose of hassle-free freedom to go the route of being in charge of driving. Keep in mind that automatic vehicles are rarer in Argentina, so book ahead or be prepared to drive stick shift!
A quick jaunt over to Chile by land is one of the most beautiful and peaceful day trips possible for those heading to Mendoza, and since entering Chile via vehicle does not incur the need to pay a visitor's fee, there's no reason to not do it! One great option is Via Bariloche, whose comfortable and safe buses offer everything from whiskey after dinner to feature-length films and seats that recline all the way.
Altitude can be a factor for those from sea level heading to Mendoza. If feeling light-headed, remember to drink lots of water, ease into the alcohol consumption, and try to save more strenuous hiking or horseback riding options until later on in the vacation, not the first day.
Be sure to hit up an ATM before heading out on a day of vineyard touring. Many of the places with the best bottles to bring home only accept cash still, so it's worthwhile to have enough on hand in case you fall in love with a particular vintage and want to pick up a whole case.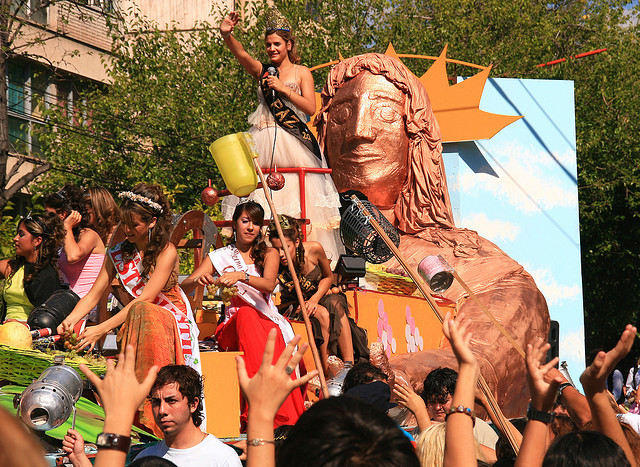 Where to Stay
Budget travelers might find that chic digs feel a bit out of reach, but fortunately there's Bohemia Hotel Boutique. It's affordable enough for those who don't want to spend more than $100 a night (doubles are usually $85). Rooms aren't huge, but they are comfortable and plush, with all the touches of modernity one would expect from a boutique hotel. Located in the heart of Mendoza's laid-back and upscale Quinta neighborhood, downtown is a short walk away, and getting out of town to explore the vineyards isn't a nightmare, either. A friendly staff is willing to offer great recommendations for the latest spots to grab an unforgettable dinner, and those who don't want to wander far can enjoy a dinner at Cayena, the hotel's own restaurant.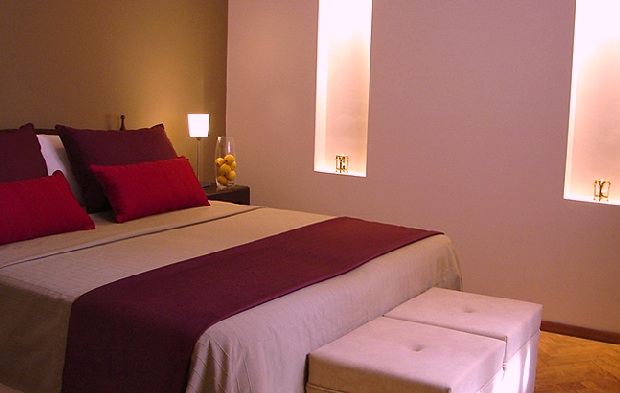 For the best possible laid-back Mendoza travel experience, though, getting away from the city is real bliss. And there's nowhere better for a retreat than nearby Tupungato Divino, a wine hotel with breathtaking views of the Andes and endless stretches of vineyards and clear skies. It's tucked right in the center of Uco Valley, where most people are already planning their day trips to visit vineyards, so it's a convenient spot for those who are interested in an oenophile style vacation. With contemporary, stylish rooms and a great pool and outdoor area, it's practically heaven–and that's before checking out the prices at the one-site wineshop, with its obscure vintages. There's also a great restaurant, where diners are treated to homemade bread, exciting meats like deer and salmon, and stunning views, especially at sunset.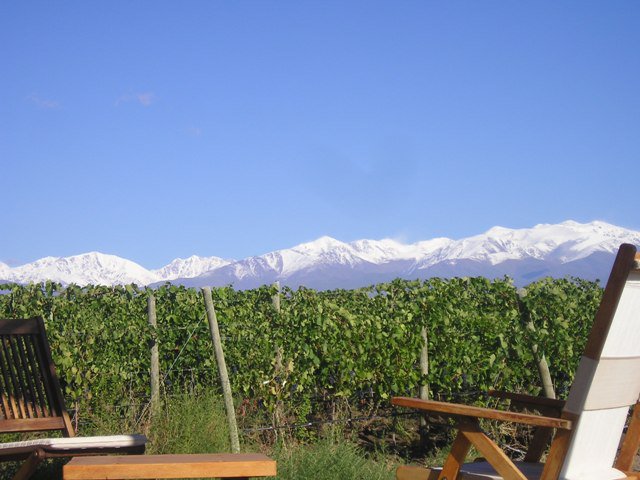 What to Eat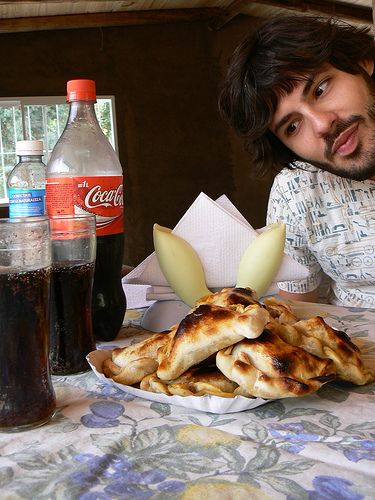 Mendoza will absolutely delight all palates, but be warned that its growing popularity as a five-star destination means that prices are creeping up accordingly. One jet-setter friend remarked that they had the best seafood dinner here ever, with fish flown in fresh daily from Chile, but sticking with what the region does best–tasty meats and delicious vegetables–is definitely more than sufficient. And of course, grabbing some Argentine staples, like empanadas for snacking and medialunas (a sugary, gooey pastry that's similar to a croissant) for breakfast, is excellent, too. Plenty of different cafes and food stands in the city center provide a great opportunity for budget travelers who want to taste the local flavors, and picking up a dozen empanadas is definitely cheaper than splurging on a meal in one of the city's popular gourmet restaurants. Plus, empanadas and a bottle of wine or soda is an essential meal or afternoon snack for anyone interested in the true flavor of Argentina.
The much-heralded 1884 deserves all of the excellent press it gets, and at least one dinner here should be mandatory. First-class foodie/fabulous chef Francis Mallman combines French essentials with local staples, making for tasty, hearty, and rustic dishes. It's no wonder this restaurant has been going strong since 1996, long before the boom in gourmet dining transformed the town. The best cuts of Argentine meat intermingle with locally sourced produce, and both will melt in diner's mouths. This is the spot to try chevito (succulent baby goat), though all entrees are pretty much to die for. Everything on the menu is thoughtfully paired with a recommended wine, and since the restaurant is housed in the beautiful Bodega Escorihuela, travelers can expect to get the best of both food and drink. If you're visiting during summer, definitely try to grab a garden table, as the ambiance alone will delight.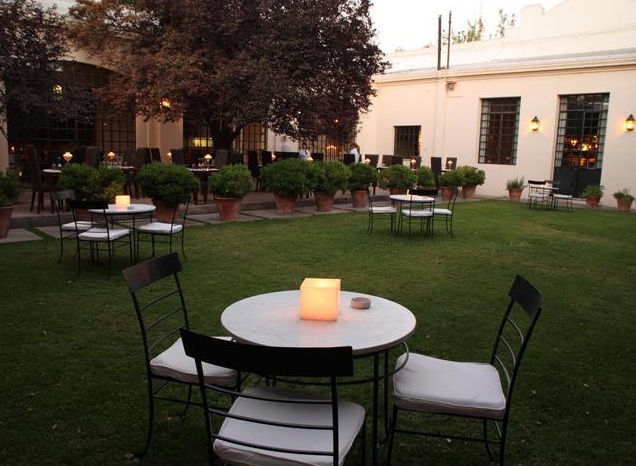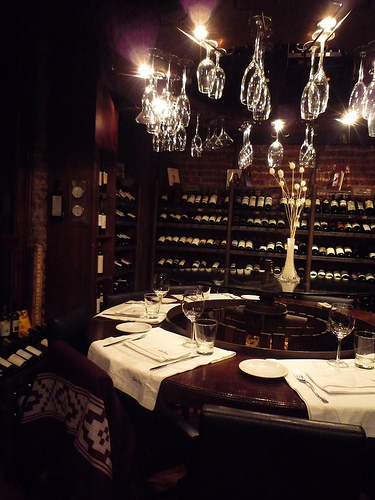 Another popular local spot, Azafran is also high at the top of many foodies' lists, and for good reason. With an upscale rustic decor, including meats hanging from hooks and wooden tables that are perpetually packed, it's a peaceful retreat and great spot for a meal. A great place to try the best dishes of Mendoza and Patagonia alike, one reason so many travelers flock here is the wine list. With more than 450 different types from 80 area bodegas, it's the perfect spot for those who don't plan on venturing far from the city of Mendoza to sample the best of the region. Go for any lamb or beef dish, as those are what Azafran does best.
For a peaceful romantic dinner, Francesco Ristorante is always an excellent choice. The Italian influence on Argentina's cuisine is substantial, and this impeccable Italian restaurant is a great place to experience it. An elegant dining experience, expect stunning service from attentive waiters and a sommelier alike. While there are plenty of great choices on the menu, don't miss out on the homemade pasta dishes, many of which are stuffed to the brim with mouthwatering meat from local farms. Francesco Ristorante is another proud owner of a to-die-for outdoor garden, which is where you should be dining, provided the weather is warm.
What to See
Travelers who want to try their hand at cooking should sign up for a class with Cristina Brino, who teaches her students how to prepare everything from empanadas in a clay oven to meat over an open fire. In addition to the experience of learning, students also get the opportunity to enjoy a delicious dinner at the end of the class, which alone is worth it. Set in the Finca Adalgisa Hotel and Winery, the class will also provide a nice chance to taste some fine local wines.
Working off some of those new calories is easy in the Parque General San Martin, which takes up close to 870 acres. Just a couple of miles from downtown, it feels like an entirely different world, complete with great views of the surrounding landscape. More adventurous types can try their hand at hang-gliding, while others can bring a book and laze away in the noonday sun after trekking about for a bit.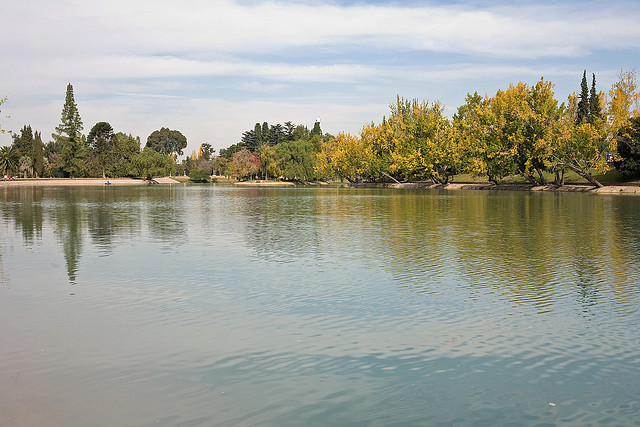 Those who visit during the winter months should head up to Los Penitentes, where skiing options abound for beginners and experts alike. With 26 runs that offer up delightful powder, rather than scary ice, it's some of the best skiing in the region, and it's just a short drive from the city center. Those who feel more like lounging with hot cocoa can also grab a room in one of the numerous guesthouses or hotels near the slopes, for the perfect ski bunny experience.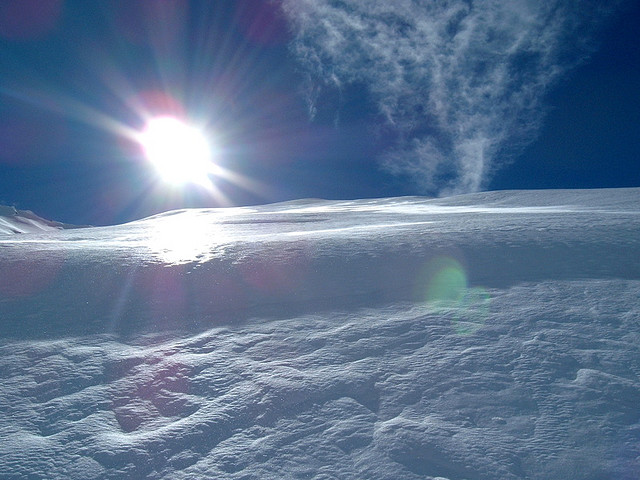 In addition to drinking wine, it's also possible to learn all about it in Mendoza. Visit the Enoteca Museo del Vino for the history of the region as well as information on the various types of grapes that have made Argentina famous over the past few years. It's a nice jumping-off point for more serious vineyard touring that might come later in one's vacation.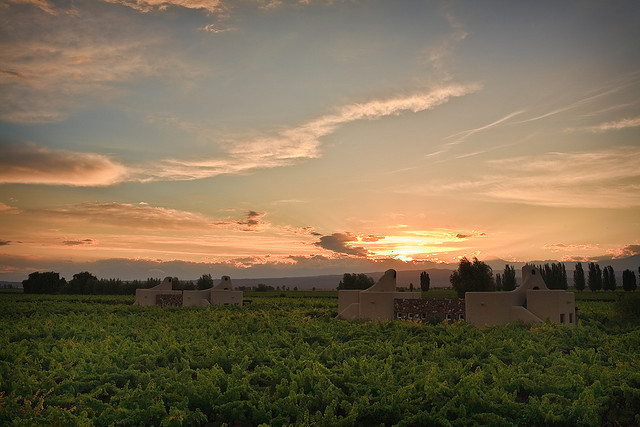 Wine tours can be done independently, through one's hotel, or even by bicycle company. But those who aren't sure where to begin might just want to head to one of two places. The High Zone is known for producing excellent malbec, merlot, chardonnay, and syrah, and practically all bodegas in this area now offer bilingual guided tours, so pick two or three out, expect to spend an hour in the car, and revel in the experience. Those with a bit more time should branch out to Uco Valley, which is known for producing excellent Semillion and Torrontes wines, both of which are whites, as well as some superb malbec. While both the High Zone and Uco Valley sometimes are crawling with tourists, the latter is a bit more rustic.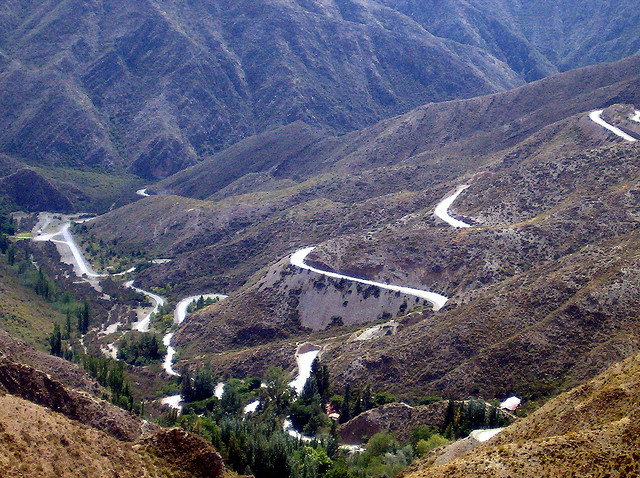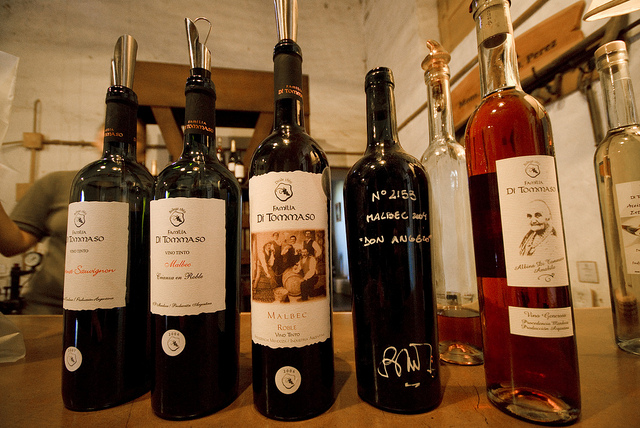 If you enjoyed this, please follow TravelSort on Twitter or become a Member to be alerted to new posts.
Photo Credit:jjay69, Dr. Vino, Ben Oh, T. Chen, Tanenhaus, .Luc., bruna benvegnu, gIe, Ben Oh