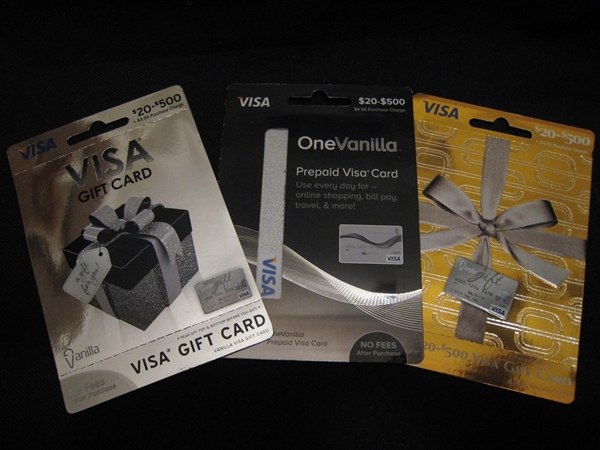 Update: The Ink Bold Business Card now has a minimum spend of $5000 to receive the bonus, so this would result in 75,000 total points using our tips below.
Link: Ink Bold Business Card – 50,000 points
Earlier this week we wrote about How to Get Targeted for 100,000 Credit Card Bonus Offers. But what if you haven't gotten targeted? Here's what you can do to create your own 100,000 bonus point offer, for a cost of $100, while getting 5x on spend you're currently only getting 1 or 2 miles or points per dollar on.
Step 1: Apply for the Ink Bold Business Card
See our Ink Bold Review and tips for applying. This is a business card, so you will be asked questions about your business (which could be anything from planning a start-up to selling items on Amazon, Etsy or eBay), but you do *not* need to have an incorporated business or LLC; you may apply using your social security number. This card will provide 50,000 Ultimate Rewards points after $50,000 spend within 3 months. If you have a very small business, $5K may seem like a fair amount, but you probably spend that much or more in no or low bonus spend in a year, so read on.
Step 2: Locate the Nearest Office Depot
Use the store finder, and call to ask if they carry $500 Visa gift cards. These are available for loading $20-$500, and since it's the same $4.95 flat fee regardless of denomination, you want to ensure you buy the $500 denomination. Here's our chart again from Maximizing the Chase Ink Bold 50,000 Bonus-How to Meet Minimum Spend comparing buying these gift cards in various denominations at Office Depot vs. Staples:

Step 3: Buy Gift Cards Totaling $5000 over several months
The number you buy at one go is up to you, but don't go overboard; you probably don't want to get more than $2000 worth in one transaction, and instead space out your purchases over 2-3 months. You also don't want these to be the only thing you use the Ink Bold for; put other business expenses (office supplies, telecom services, a hotel stay) on the card as well.
Step 4: Register the Gift Cards
You'll need to follow the directions on the card and register your zip code, so that you can use the cards for online purchases where the zip code is typically checked.
Step 5: Replace Your Non-Bonused and Low-Bonused Spend with the Gift Cards
A few ideas where this 5x (well, 4.5x after $4.95 fee is taken into account) bonus will come in handy:
Business services: since the Ink Bold is a business card, you may want to just put business expenses on it. Whether you need to pay for a specialized print job, design services, office catering, etc., as long as the vendor is able to accept payment from a Visa debit card, you can receive 5x points for it.
Amazon: While the Chase Freedom enjoyed a 5x quarterly bonus January-March 2012, it's nice that using Visa gift cards, you can get 5x on Amazon purchases all year round. Don't forget any Subscribe & Save items. It's a bit of a pain to have to switch payment details from your default card, but if you have lots of Subscribe & Save items as we do, it's great to now receive 5x points for all of them.
Other online retailers: While it's great if you can find a way to get bonus points by clicking through the Ultimate Rewards Mall, sometimes you need an item that none of those retailers sell. Nice to get 5x points regardless of whether you can find a bonus for it in the Mall.
Doctors' bills: if you have any bills that aren't submitted for reimbursement directly, and you need to pay upfront then get reimbursed, you may as well collect 5x points for them.
Classes: Whether you're taking a fitness, arts, etc. class or signing your kid up for one, you may be able to pay online with your Visa gift card. Yet another expense that you probably never expected to get 5x points for.
Concerts and shows: Similarly to classes, this is a great way to avoid the mediocrity of 1 point per dollar spent, since I know of no card that bonuses these.
Dining, travel, and other 2x spend: 4.5x is better than 2x, so you may as well use these gift cards for spend that you would normally put on your Sapphire Preferred, unless you prefer to accumulate more points upfront and worry later about how and where to spend your gift cards.
Step 6: Pay Your Bill and Ensure You Meet Minimum Spend for the Bonus
In order to receive the 50,000 Ultimate Rewards bonus points, you'll need to spend $5000 within the first 3 months. The nice thing is that, by putting much of the $5000 minimum spend on $500 Visa gift cards, you can spread the actual spend out over subsequent months on your other business, Amazon, etc. purchases as described above. And yet, after you pay your Ink Bold bills, you'll have 50,000 signup bonus plus 25,000 from your $5000 spend on Visa gift cards plus whatever other spend you put on the Ink Bold (telecom services and other office supply store purchases receive a 5x bonus; gas and hotels 2x bonus) for a total of 75,000 points or more! Your cost is about $100 (the $4.95 fee per each $500 gift card, total of 20 gift cards) and if you're switching spend from categories you normally get no bonus, there's really no downside except for the inconvenience of having to cycle through several gift cards, replace numbers for subscription items, etc. If you later are able to front load another $5000 spend at a 5X bonus (Visa gift cards, Amazon cards, etc.), that's another 25,000 points, for a total of 100,000 points.
Step 7: Start Planning Your Next Trip with Your 100,000 Bonus Points
Or add in 30,000 United miles from the United MileagePlus Explorer Card, Chase Sapphire Preferred or Chase Freedom Visa so you can fly First Class (in United or even Lufthansa, if you have the flexibility to book last minute) for 130,000 United miles
Transfer points 1:1 to Korean Skypass and fly Hawaii to Europe in business class for just 80,000 miles
There are many more options–what do you plan to do with 100,000 Ultimate Rewards points?
Related Posts