Why go
Go to Rome because it's one of those rare cities where a traveler isn't missing out by visiting the most touristed spots. While Rome might get pushed to the bottom of discerning people's to-do lists, those who are actually in the know understand why it's worthwhile to visit a formerly great city that still manages to rank consistently as a must see spot, even for travelers who would prefer a more out-of-the-way destination. An evening spent at the Trevi Fountain will turn even the staunchest realist into a romantic, despite standing amid crowds of visitors and people hawking souvenirs. Experiencing the rest of Rome will have even the most worldly of visitors in awe at the surreal experience of seeing contemporary buildings in front of world-renowned architectural triumphs such as The Colosseum and The Pantheon.
While the description "Los Angeles with ruins" is surprisingly appropriate on occasion, contemporary Roman culture is equally worth exploring, whether it's the always-changing nightclubs that attract equal numbers of Italian glitterati and international travelers, or the finest trattorias in most of metropolitan Italy. Rome is that rare city that manages to balance its exquisite past with a present and future that do not depend on historical appeal, and that is why even though the Roman Empire has long since fallen, travelers from all over the world still consider this Italian city one of the most desirable destinations on Earth. After a couple of hours exploring its well-traveled main attractions as well as its more obscure back streets, anyone will understand why it's no wonder that Rome manages to hold on to its status as the current capital of Italy.
Insider Tips
Rome is most pleasant to visit in the spring and early summer, as well as the fall months when it is less humid. If you do visit in August, note that some small restaurants and businesses may be closed, as many locals go on vacation during this month.
Travelers visiting during the summer months should be sure to pack light, breathable clothing, as Rome is known for hot days and warm nights. During the summer season, mosquito repellant is often a good idea, as the city manages to attract more than its fair share of bugs due to the humid and still air.
Travelers should be sure to pack comfortable shoes for daytime exploring and something that will turn heads at night. Italy is a country that prides itself on appearance, and something stylish and understated is often essential when it comes to getting seated promptly at restaurants or being admitted to the city's numerous clubs.
Stroll, boat, or simply relax on a bench in the lovely Villa Borghese gardens. It makes a welcome break from visiting all the ruins and landmarks.
Rome's main international airport is Fiumincino Airport, also known as Leonardo da Vinci Airport. Just a short train ride from the city's main train station, Fiumincino is served by all major international carriers.
Getting to Rome by train from within Europe is easy, since there are direct trains from most of the major European capitals. The city's main station is Stazione Termini. Tickets can be purchased online through the TrenItalia Web site or at the station itself. Keep in mind that during peak travel season, especially the August vacation month, seats may already be booked solid, so planning in advance is recommended.
Rome's buses run from five in the morning until midnight each day, with a main station in front of Stazione Terminal and extensive service all over the city. After midnight, Rome's night buses take over, offering limited service with close to 20 lines. Travelers will often find themselves waiting more than 30 minutes for a bus after midnight, so it is often best to take a taxi instead.
Taxis can only be picked up by standing at a marked taxi stand, known as a taxi rank, or by phoning one of the dozens of certified cab companies offering service. Be advised that if arranging a taxi by phone, the driver is going to start his meter from the point where he receives the call, not where he picks you up. Always check to see that the meter is turned on, except in the instance of a trip to the airport, which will be a flat rate. Certified cabs can be distinguished by the letters SPQR appearing on the front of the car, which will be either yellow or white.
Traffic is truly fierce, and travelers on foot shouldn't assume that even a red light promises a safe passage across a street. It's best to go with the flow of foot traffic, especially in larger groups, and always be on the lookout.
Pickpockets in Rome are a seasoned bunch, so travelers should protect themselves accordingly, holding on to purses, spreading their money out over multiple pockets, and keeping valuables such as passports in hotel room safes. The train station and tourist attractions are hotbeds for pickpocketing, so be especially aware in these areas.
Never before has dining away from tourist traps been so important. Since so many travelers flock to Rome each year, and since many of these travelers stick to well-worn routes through the city's main attractions, it's easy to spend an entire vacation in Rome without ever enjoying a truly great meal. Try to not get so tired that you succumb to well-placed tourist traps, and your dining in Rome will be a whole lot more enjoyable.
Where to stay

For travelers, it makes sense to stay in Rome's historic center if being close to the main attractions is the purpose of the visit. Budget travelers will find a number of low-cost hotels and hostels around Termini Station, though this neighborhood can feel a little bit seedy after night and solo women travelers in particular are advised to exercise caution. Keep in mind also that most budget accommodations might not actually have air-conditioning, which can be a must during the hotter summer months.
For a safer neighborhood that doesn't cost a fortune, the area around Piazza Barberni is picturesque and right next to some of the city's best streets for retail therapy, though the walk to the main historical draws might be a little longer. Hotels here are a mix of newer boutique options and the odd mom-and-pop pensione that offers charming rooms with shared hallway bathrooms. For a central location with less of a contemporary influence, there's the area near Piazza Navona, which is also just a short walk from the Pantheon. Most of the popular ruins are a short walk away, and the neighborhood, while touristy, is very safe and centrally located. Expect to see big-name international chains, a number of more upscale and romantic options for travelers, and boutique hotels, such as the elegant Portrait Roma, owned by the family of luxury shoe designer Salvatore Ferragamo.
Hotel Rosetta is a low-key, family-run pensione that isn't easy to find from the street–make sure you have the address written down correctly, as the door is unmarked–but it's a great place to stay that's close to many classic sites. Just up the road from the Colosseum and a short walk from one of the bigger train stations, it's an ideal starting point for exploring the ancient city. Immaculately clean bathrooms, powerful air conditioning, and windows that open into a private courtyard are just a few of the reasons to opt for this mid-range/budget option. With just 18 rooms, booking ahead is essential.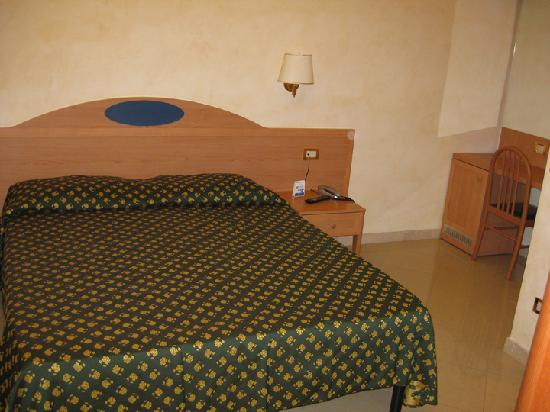 The most expensive and decadent hotel accommodations lie in the neighborhood around the Spanish Steps, which makes other upscale shopping in Rome look downright quaint by comparison. Expect a level of elegance that sets the bar not just for the city, but for much of Europe.
What to eat
Around the corner from Trevi Fountain, Il Gelato di San Crispino is a gelato place that has been named time and time again as one of the city's best. And while this might mean that snobbish gourmets avoid it and sing the praises of lesser-known spots, there's no reason that you shouldn't head here first. A stringent tradition for only the best ingredients means that this gelato is seriously up to standard, and whether it's a seasonal berry or the fluffy, phenomenal honey flavor, you've never had gelato that tastes anything like it. Don't miss it!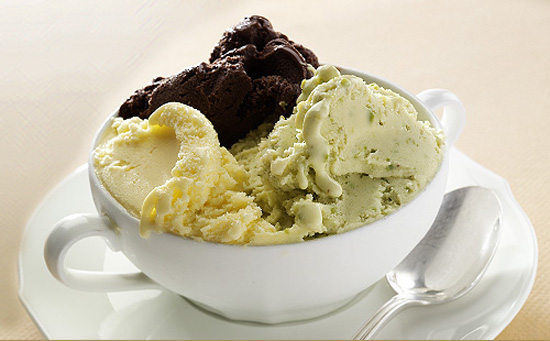 At Enoteca Antica it's possible to eat well even in the midst of more touristy parts of Rome. This old-world, hole-in-the-wall wine bar makes noshing on Italian classics an enjoyable and authentic experience. Bottles upon bottles of wine from all around the country line the shelves behind the counter, which features a dizzying array of meats and cheeses. Around the corner from the Spanish Steps, the restaurant has been around since 1842, making it historically relevant in its own right. Affordable chalkboard menu with everything from gnocchi to rarer forms of pasta makes ordering easy for those who can't speak Italian, prefer to point rather than pronounce.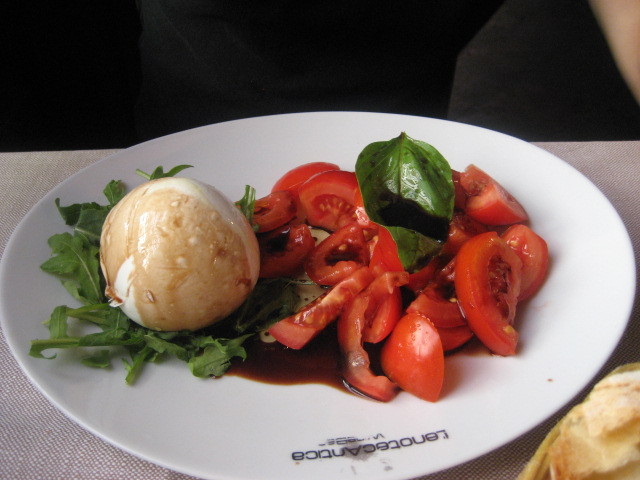 There's finding a place to sit down and eat in Rome, and then there's finding somewhere with the absolute best snacks. Forno La Renealla (Via del Moro, 15), a tiny, family-run joint in Trastevere, is of the latter category, meaning a world of focaccia and pizza is yours, but to eat on the go. Just steps from scenic piazzas and the river itself, there's no better spot to pick up some of the most affordable yet authentic pizza in the whole neighborhood.
Il Caffe Vanni is the quintessential spot for satisfying one's sweet tooth. Almost a century of effort has gone into perfecting the recipes for the incredible cakes and pastries served here, meaning that every bite will have you regretting the moment your plate is empty. Famous for catering major society events, common people can enjoy an array of carbs here without worrying about whether or not they're upper crust enough. Fantastic coffee and old-school cocktails still attract locals more than tourists, too.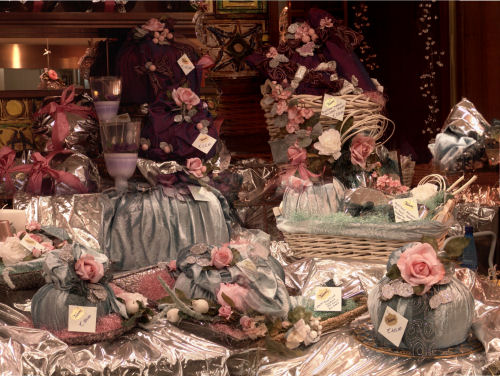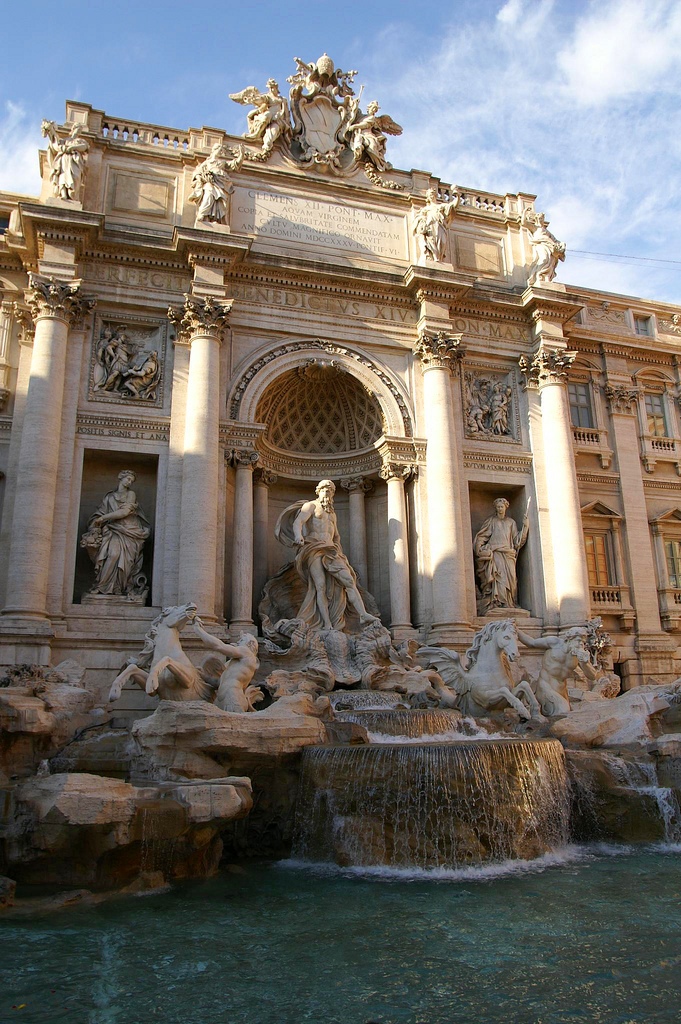 What to see
Rome, unlike perhaps any other city travelers will experience, is packed with so many historically remarkable landmarks that it is actually impossible to experience all of them unless one's trip involves an extensive amount of touring and searching. No matter how long one is staying in Rome, chances are that something will be overlooked, and that's part of the city's appeal. After all, it is a rare place that one could scour from top to bottom and still feel as though these experiences merely touched the surface of what's there to explore.
No trip to Rome would be complete without tossing a coin into Trevi Fountain, which film buffs will know from a most memorable scene in the Fellini classic La Dolce Vita. The stories behind the fountain's construction are just as drama-filled as Fellini's film, and the internal debate leading up to the fountain's initial unveiling. Though often mobbed by tourists, Trevi Fountain is an essential stop for any traveler wishing to see what all of the fuss is about.
The Colosseum is not just one of the most recognizable buildings in the world, but at the time of its construction, the largest amphitheater ever built. Currently, the experience of seeing it is somewhat surreal, as it rises above the horizon amidst numerous contemporary fast food restaurants and other modern trappings. Tours take visitors inside to see where gladiators used to fight for their freedom during ancient Roman times, but the view from outside is just as worthwhile.
Five of Rome's ancient bridges remain, offering travelers a peek inside what used to be in a world long before cars. Most notable for watching a Roman sunset are The Ponte Vittorio Emmanuel II and the Ponte Sisto, with their baroque and neoclassical architecture, not to mention the unbeatable views of the ancient city.
No visit to Rome would be complete without at least a couple of hours spent at the Pantheon, built in 126 AD and still one of the most recognizable and spectacular sites in all of Rome. A temple to the gods that is visited by millions each year, The Pantheon remains the world's largest unreinforced concrete dome almost two thousand years later. Regardless of whether or not travelers are fond of taking photographs, the view from inside and outside are equally worthy of rolls of film, no matter your tastes in ancient architecture.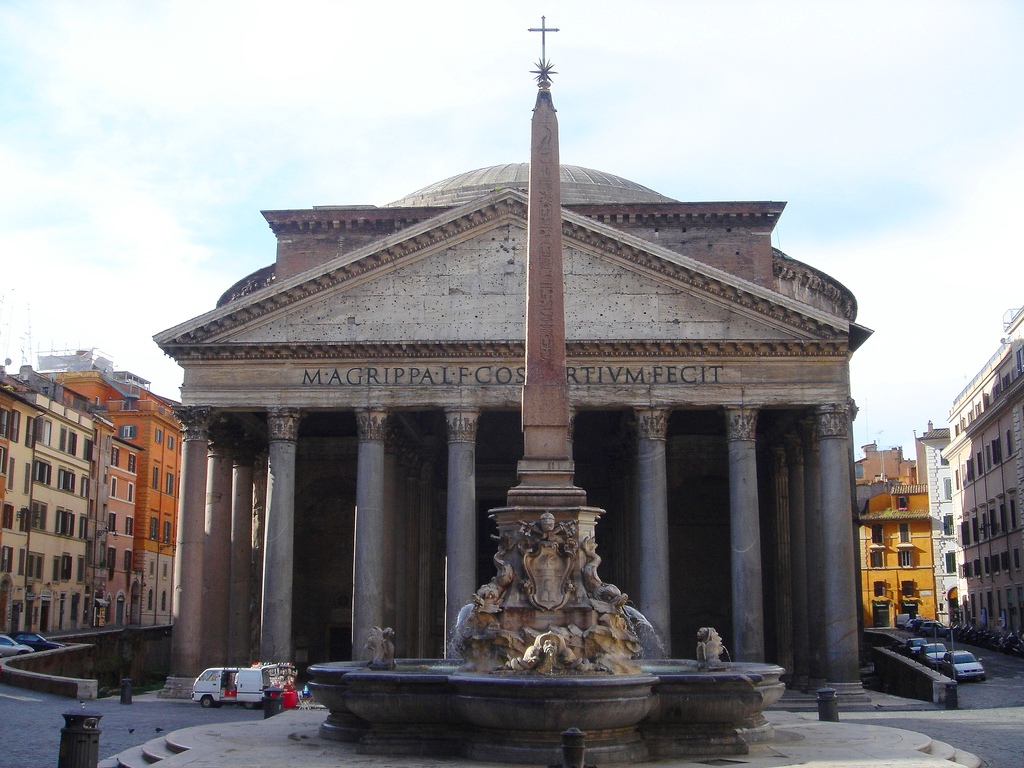 Rome has no shortage of museums, many of which are dedicated to preserving various aspects of history. Those in search of spectacular works of art that date all the way back to the 1400s should explore the Capitoline Museums, known for housing some of the best sculptures in the city.
Most of the most impressive collections in Rome were actually once private, family-based collections. One of the most famous is Galleria Colonna, where travelers can explore both the art that the Colonna family amassed, as well as the beautiful building and gardens that were theirs, too.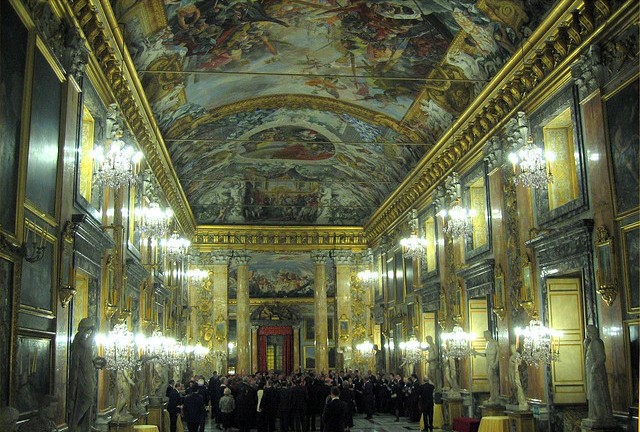 It's not all ancient art and artifacts in Rome, though. The Casa di Goethe is an extensive look at the work and life of German artist Johann Wolfgang von Goethe. For an even more contemporary look at art, Fondazione Volume! is the go-to space for more avant-garde and experimental art, showcasing international luminaries as well as up-and-coming Italians at what used to be a glass factory. Travelers interested in experimental art may also enjoy a visit to Macro Future, housed in a former slaughterhouse.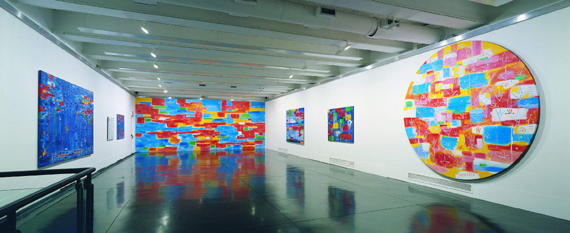 For those interested in having a classy evening out, Rome offers dozens of choices among world-renowned classical music performance groups, fabulous opera, and even impromptu classic Greek and Roman tragedies performed within the ruins while passersby stare in surprise. There is always something on in Rome, even during the "dead month" of August. The best venues in the city include the Auditorium Parco Della Musica, Teatro dell'Opera di Roma, and Silvano Toti Globe Theatre.
Rome offers equal parts new and old attractions when it comes to music and dance. For an unparalleled symphony season, the best bet is the orchestra at Accademia di Santa Cecilia. Accademia Filarmonica Romana is known for its chamber music. If music of this century is what's desired, the twists and turns of multi-room Alpehus (Via del Commercio, 36), where locals and internationals dance to everything from classic jazz to sultry tango from South America.
Year-round, Rome is bustling with activity brought on by special events. January brings numerous religious ceremonies and festivities, including Festa di Sant'Agnese. In fact, various saints' festivals are a common occurrence, no matter the month. Rome celebrates Carnevale in February and an epic Easter celebration, known in Italy as Pasqua. For non-religious events, there's nothing hotter than Rome's White Night, or Notte Bianca, with museums and many other venues staying open until dawn and everything from epic fireworks displays to cutting-edge international DJs performing in unlikely locations.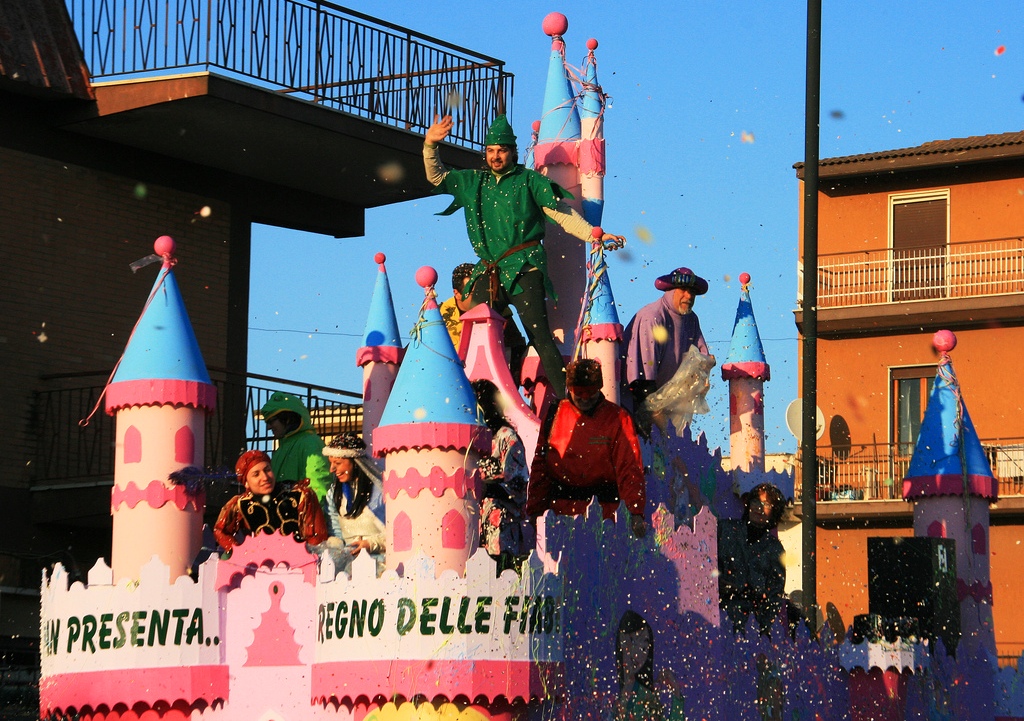 Related Posts
Virtuoso Hotel Benefits: Upgrades, Complimentary Breakfast and VIP Perks
Rome: A Romantic Journey Through Time
How to Avoid Rome Pickpocketing Scams
Need Award Booking Help? Our fee is as low as $75 per ticket if you book your hotel through us.
If you enjoyed this, join 200,000+ readers: please follow TravelSort on Twitter or like us on Facebook to be alerted to new posts.
Become a TravelSort Client and Book 5-star hotels with Virtuoso Perks and Preferred Partner Benefits
Photos: lightmatter, Argenberg, Hotel Rosetta, Whitney Weiss, Caffe Vanni, Dave Hamster, ctsnow, Wolfiewolf, Museo d'Arte Contemporanea di Roma, Simone Tagliaferri