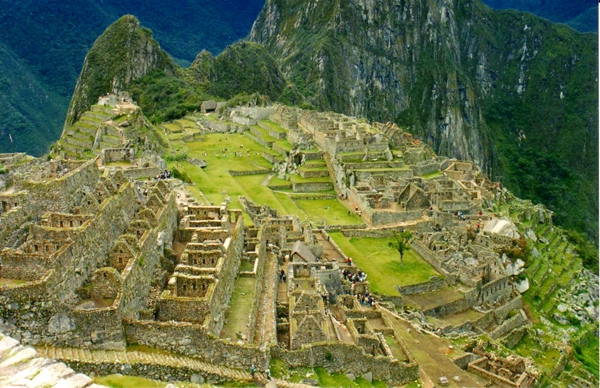 Why Go
No matter what your expectations on approaching this ancient Incan city among the clouds, your first sight of Machu Picchu is bound to exceed them. Even in its skeletal state, there is splendor in the giant stones, the vivid green hills, and the Urubamba River winding far below. The mystery surrounding the citadel's original purpose adds to the allure of its sheer physical beauty, as does the sensation of wandering through a place entirely unknown to the world at large until just one hundred years ago. People have been staring at the pyramids for millennia; Machu Picchu lay hidden for centuries, known only to the small community of farmers who lived nearby. When Yale scholar Hiram Bingham stepped out of the cloud forest in 1911, following his native guide, he was looking for the Lost City of Vilcabamba. He was mistaken about the ruins' identity, but it is nevertheless regarded as one of the 20th century's most important archeological finds, and one of the seven "new" wonders of the world.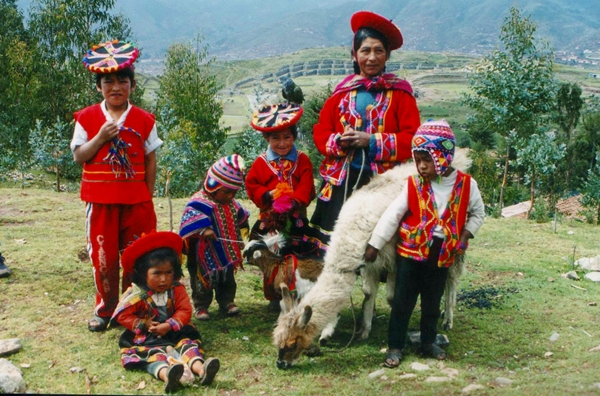 Insider Tips
Peru's dry season is between May and October, winter in the Southern hemisphere. The wet season runs from November to April. Peru tends to have moderate temperatures, between 30 – 80 F for most of the year, but the nights can be bone chillingly cold and damp even in summer. Many buildings have no central air or heat. Bring clothing to layer if you want to stay comfortable.
The city of Cusco is the best, and most common, starting point for Machu Picchu. There is a regional airport, but no international terminal, so plan to arrive in the country via Lima and then take a short flight to Cusco. You

can

find train departures to Machu Picchu from other regional towns like Ollantaytambo, but Cusco has charms of its own—including Inca ruins, good food, museums—that make it worth exploring.
From there, most visitors travel to Machu Picchu by train. It is a 3.5 hour trip each way, with service by PeruRail.com. There are 3 levels of service: Expedition ('Backpacker') – cheapest, but watch your belongings ($56 r/t); Vistadome – mid-priced, comfortable, with snack and beverage service. All cars have glass dome ceilings so riders can enjoy the scenery ($71 r/t); Hiram Bingham – expensive and luxurious, with meals and entry fees for the site included ($299 r/t).
If you prefer to set your own schedule, you can book all parts of the journey yourself. You will need a bus ticket from Cusco's city center to the train station on the outskirts of town, a train ticket to Machu Picchu, bus fare for the shuttle that takes you to and from the site, and an entry ticket. You can often save a little cash and a lot of headache if you choose to let a guide service make arrangements for you.
The site is open from 6 a.m. to 5 p.m. every day, and is most crowded between about 10 a.m. – 3 p.m.; give yourself at least two hours for the tour and hiking around the grounds. Entry tickets for Machu Picchu must be purchased in Cusco or Aguas Calientes; they are not available onsite, only through official tour operators. Admission is $45 per person, or ½ price with student ID. The maximum number of daily visitors to Machu Picchu is 2500, even if you have a ticket, so it is best to arrive early in the day.
You can also choose a package tour, which includes Machu Picchu as part of a multi-day excursion. Book on the Internet before you leave the U.S., or wait and make arrangements when you arrive in Cusco.
If you have the time, and wish to experience the whole Inca Valley in a more intimate way, plan a multi-day backpacking trek. Most of these depart from Cusco, and include 4-5 days of hiking and touring through various Inca sites. The final day culminates in a visit to Machu Picchu, including passage through the Sun Gate that was the ancient means of access to the city. Tours include guides and meals; some include Sherpa service if you don't want to carry your own pack. The Peruvian government has recently tightened regulations for backpacking tour operators, so many of the previous risks have been diminished. But you will still need a sufficient level of physical fitness to tolerate intermediate level walking and climbing for several hours each day. Popular tour operators include Inka Natura and GAP Adventures.
For a real once-in-a-lifetime experience, you can arrive at the citadel by helicopter. Heli-Cusco operates 12-passenger helicopter service, a 30 minute ride between Cusco and Aguas Calientes. The aerial views of the Inca Valley are spectacular. At $500 r/t per passenger, it is by far the priciest option. A word of caution: environmental groups and some local residents dislike the potential impact of the helicopters on the area, and the government has previously halted the service for indefinite periods. So, keep that in mind if you hope to make this part of your trip.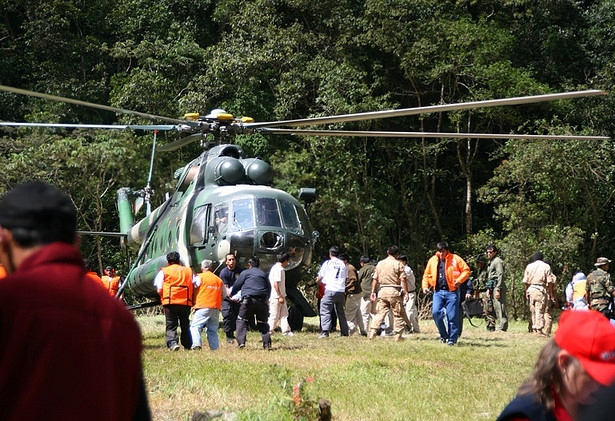 A little advance research and recon go a long way. Like other sites that draw a huge tide of international visitors, the Inca Valley area has its share of shady dealers hiding among the legitimate businesses. So, check out reviews of hotels, restaurants, and tour operators before you arrive in Peru if you can. Once you get settled in Cusco, ask other visitors about their experiences with various tours and services, especially if you have not pre-booked a tour or hotel. Cusco is a small town, and always full of international guests. Many will happily share their knowledge if you strike up a conversation in a restaurant or open-air market.
Altitude sickness (soroche in Spanish) can be a real problem for travelers. In most cases it makes you feel lousy; at its worst, it can be life threatening. Cusco is actually at a higher altitude than Machu Picchu, so when you arrive, take a day to rest and acclimate. No matter what method you choose for exploring the area—train, helicopter, or hiking—the tour of the site requires some physical exertion. Take your time.
Where to Stay
It is certainly possible to travel from Cusco to Machu Picchu and back in a single day. But travel to and from the site takes several hours, and if the grounds are crowded on the day you go, you may feel that your opportunity to explore the city is too limited. Moreover, government regulations limit daily entry to 2500 people. At the height of the tourist season, or during certain significant days like the yearly solstices, you might arrive only to discover that you cannot enter at all! An overnight trip will maximize your chances of exploring fully, with the fewest crowds.
There is a hotel located adjacent to the entry gates, the Sanctuary Lodge Hotel; nightly rates are very expensive—often over $800 US per night for two adults—and must be booked many months in advance.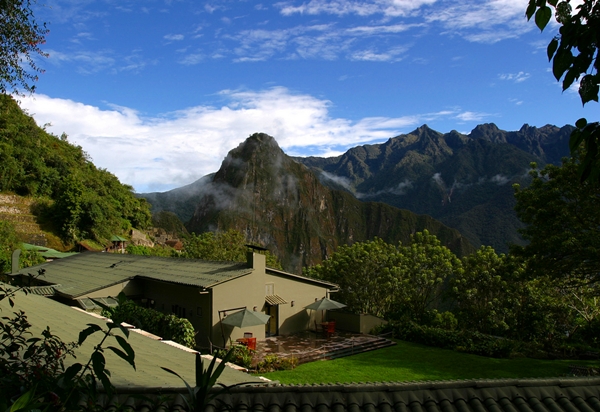 Most visitors choose to book a room in Aguas Calientes, where there are options to suit different budgets and preferences. Hostels like the Supertramp–yes, that's really the name (Calle Chaskatika, Barrio las Orquideas, Plaza de la Cultura, Machu Picchu , Peru)—and Pirwa cater to the backpacking set, with rates as low as $18 per night for shared rooms and baths. Hostel accommodations throughout South America have grown sophisticated, and many now offer bar service, restaurants, and other amenities.
If privacy matters but cash is a concern, the tourist class hotels offer moderate prices combined with amenities like en-suite bathrooms. The Terrazas del Inca bed and breakfast has friendly, helpful owners and rooms for $40-55 per night. The Hotel El Mapi is recently renovated, has Wi-Fi, and offers a complimentary welcome beverage. Rooms run $80-90 per night.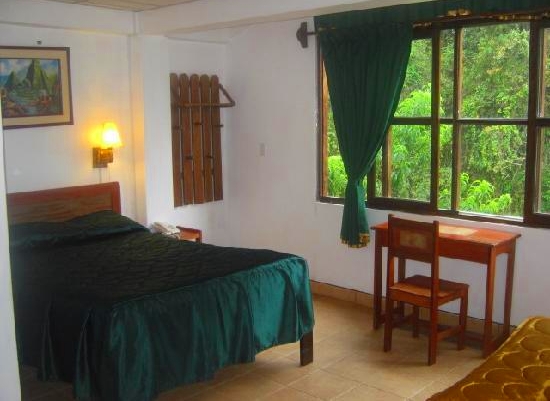 High-end properties have more amenities, better views, and more comfortable rooms. The 5-star SUMAQ Machu Picchu has a $399 per night price tag, but includes meals and offers services like massage therapy and welcome cocktails. The Inkaterra Machu Picchu starts at $440 a night. It is known for its beautiful landscaping and aviary of native birds. If you spend a night or two in Cusco before or after Machu Picchu, the Inkaterra La Casona is a treasure–a restored mansion with just 11 spacious suites perfectly appointed and each with its own stone fireplace. Also see our other recommendations in Best Machu Picchu Hotels.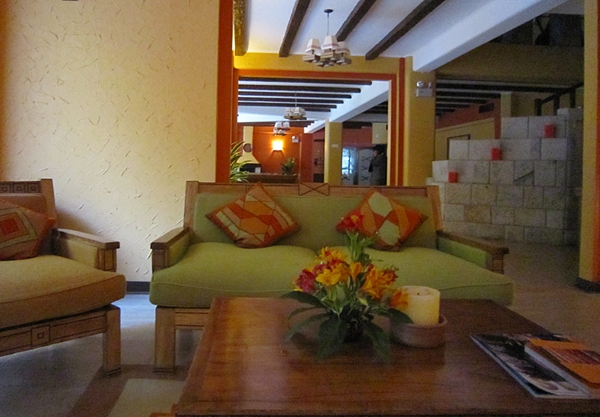 What to Eat
Food is not permitted on the grounds of Macchu Picchu, so there are no concessions or picnic lunches allowed. Hiking the whole length and breadth of the city can be a half day's exercise, and shuttle buses move slowly up and down the mountain road, so plan a hearty meal on the train or in Aguas Calientes before you enter. You might be able to sneak in a bottle of water and snacks in a small bag, though larger packs must be checked at the gate. If you do this, make sure and carry any trash out with you. The authorities take serious offense at littering and deal with it accordingly.
Sanctuary Lodge Hotel has two restaurants, if you want a view of the citadel while you eat. Tampu has standard sit-down service and specializes in Peruvian cuisine; it serves breakfast, lunch, and dinner. Tinkuy has a larger dining room, and offers buffet-style tourist fare during luncheon hours. Several tour operators include lunch at the Sanctuary Lodge as part of their packages. Both can get very crowded, and many diners complain of feeling rushed by wait staff, but the food is ably prepared and tourist-friendly. Be ready to spend $20 – $30 per person.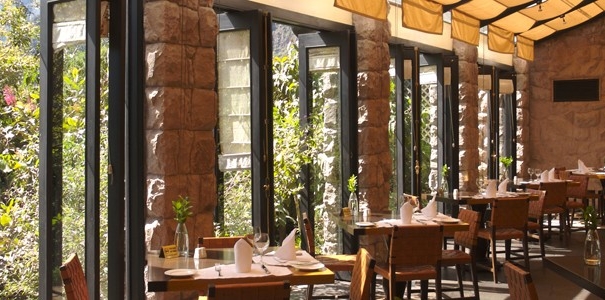 Many visitors dine in Aguas Calientes; as a major tourist hub, there are dozens of options. The Indio Feliz offers a fusion of Peruvian and French influences; from starters like onion or tomato soup to main dishes such as chicken with mango sauce, they have a reputation for serving up memorable food at reasonable prices. They have a growing reputation, so make a reservation if you can.
The Rupawasi Tree House offers a Peruvian spin on modern cuisine, including grilled alpaca steak and quinoa risotto; dishes range from $7-30 per plate. If you prefer bargain-priced fare, the town has plenty of small mom-and-pop places that serve dishes like Spanish tortillas, aguas liquados (fresh fruit smoothies), and Peruvian style pizza for the equivalent of a few US dollars.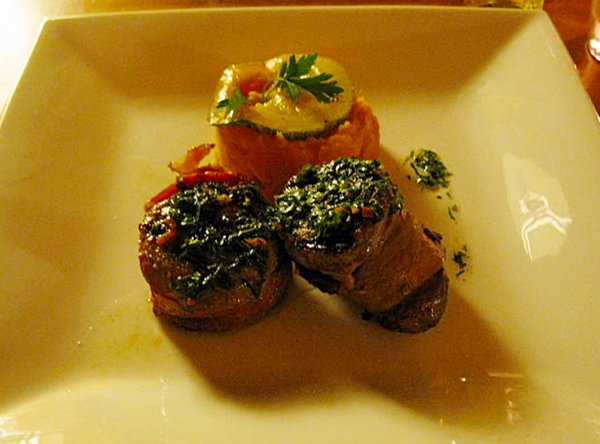 What to Do
Of course, your first priority should be to explore the grounds of Machu Picchu itself. Start with the guided tour; the company from whom you purchased your ticket will connect you to their guides. They will show you the basic layout, which is divided between urban and agricultural areas, describe the architectural techniques used to create the unique stone walls, and answer questions about ancient Inca culture.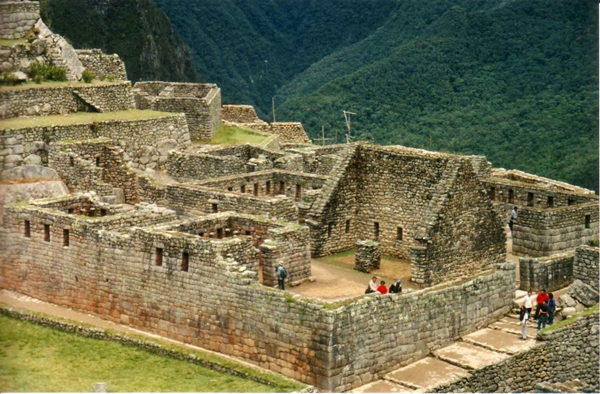 After the tour ends, you will have time to explore on your own. Depending on your level of fitness, you might prefer to confine yourself to the main plazas, or hike up to the Funerary Rock Hut to visit the resident llamas and take in one of the world's most breath-taking and iconic vistas.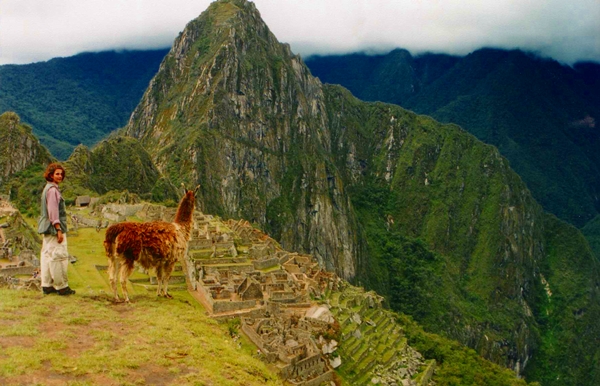 If you want to explore more of the local area, you can hike to the nearby Temple of the Moon or Wayna Picchu peak. These are steeper, more challenging climbs, but they also provide excellent opportunities to see the flora and fauna up close. Like the main citadel, access to these sites is restricted to a few hundred guests per day, so it is best to start early. You can make the trek on your own, or go as part of a guided group (word has it that tour groups get priority access).
After the shuttle deposits you back in Aguas Calientes, you will likely follow the crowds to a nearby restaurant for a well-earned meal. Once satisfied, you may have some extra time before your train departs. So if you're thirsting for more knowledge about the ancient local culture, you can visit the Museo de Sitio Manuel Chávez Ballón, a small archeological museum with plenty of English-language information. If you're all cultured out and just plain thirsty, there are a number of open-air cafes a short walk from the railway station where you can sip a coffee or a beer while you wait.
If you choose to stay in Aguas Calientes, you can soothe sore muscles at the local hot springs. Entry fees are modest, about $5 per person. You have your choice of pools in a variety of sizes and temperatures. After a leisurely soak and conversation with other guests, dry off with a rented towel and head to the nearby bar for a drink before dinner.
When your adventure in Machu Picchu is over, and you return to Cuzco, consider other excursions to nearby towns such as Ollantaytambo. Small, active communities still live in the shadow of the ancient architecture; the day trips are worthwhile, and provide excellent opportunities for souvenir shopping—far better than what Aguas Calientes has to offer.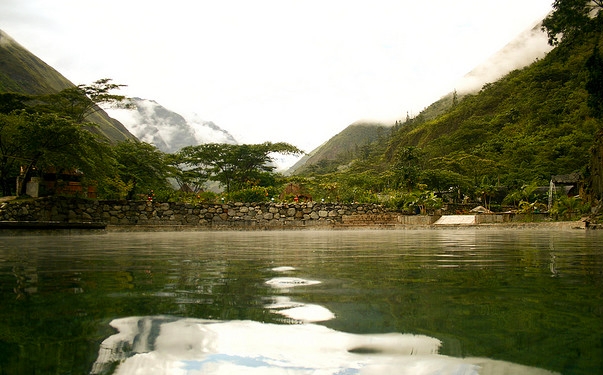 Related Posts
Photos: Carolyn Roark, babyboote88, Santurary Lodge, Terrazas del Inca, ryanocerosk, Templar 1307 annais