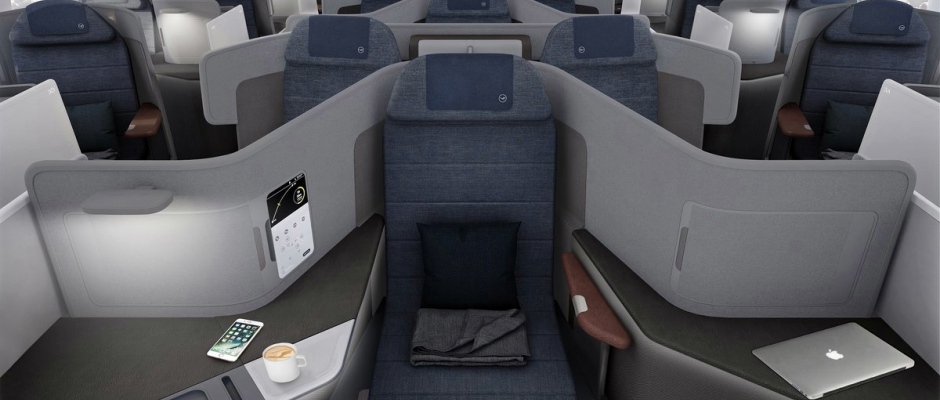 Lufthansa Has Unveiled New Business Class on its 20 Boeing 777-9 aircraft, that it will take delivery of 2020-2025, per Lufthansa's Twitter account and Ben.
There won't be any Lufthansa First Class on the new 777-9, also called the 777X aircraft, and Lufthansa has no plans to retrofit older aircraft with this Lufthansa New Business Class, also termed "Business Class Plus" since each seat will have direct aisle access. Keep in mind these are just renderings at this point; no further specs have been released.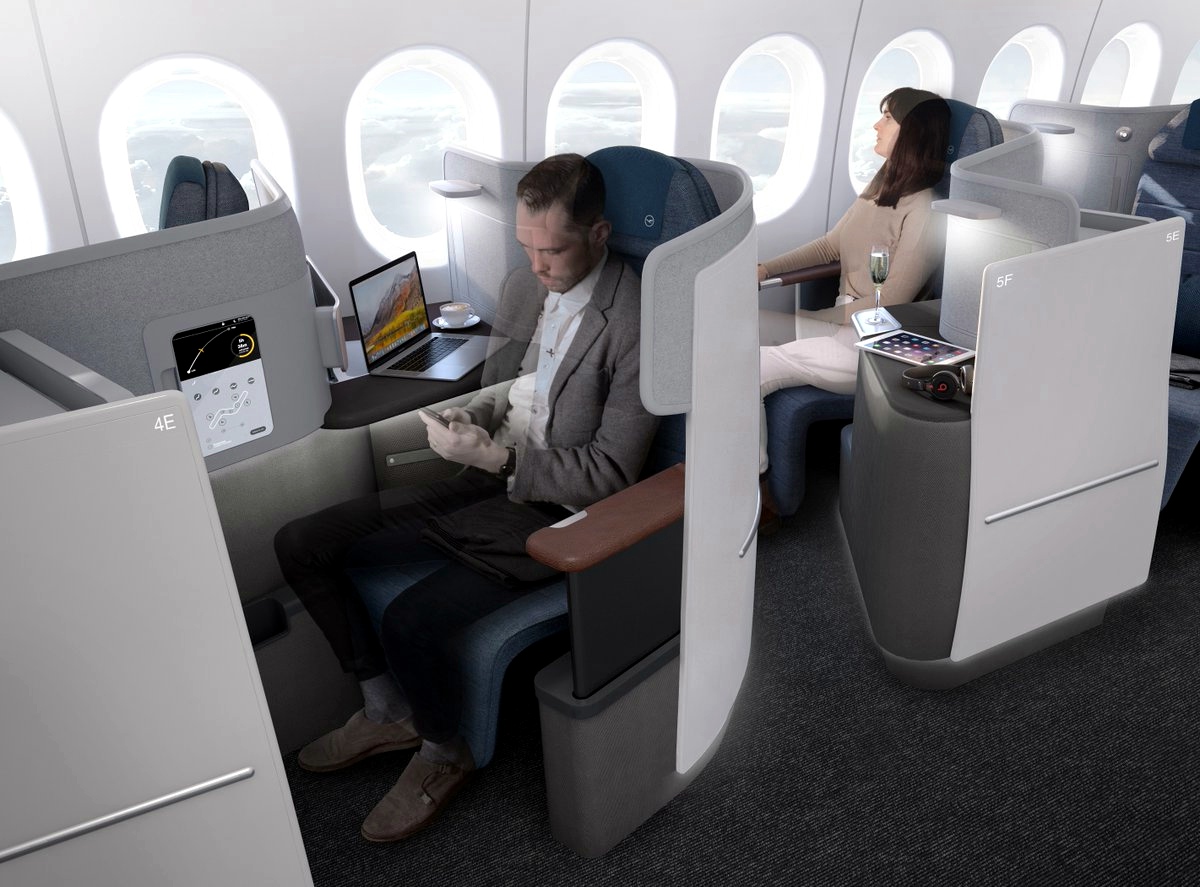 This is a great improvement compared to Lufthansa's current Business Class, which is in a 2-2-2 configuration, but keep in mind that ironically, Lufthansa really lags in the business class seat department compared to other Lufthansa Group airlines.
SWISS Business Class has direct aisle access for virtually every seat apart from a couple in its mini cabin, in a staggered configuration. It also has 5 coveted "throne" seats on the left hand side, which you typically pay extra to select, unless you're a Miles & More elite (see Swiss Business Class: Pay $149-$199 to Select a Good Seat).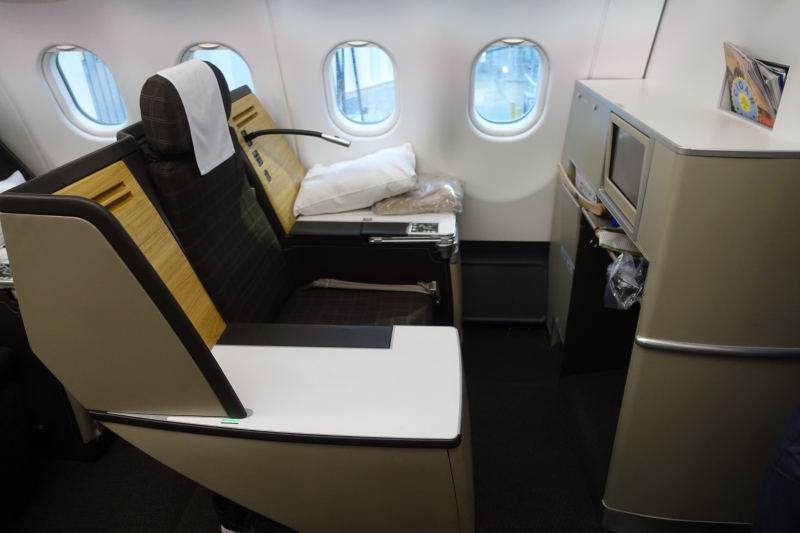 Austrian Business Class has direct aisle access for each seat, also in a staggered configuration, although no mini cabin and no throne seats.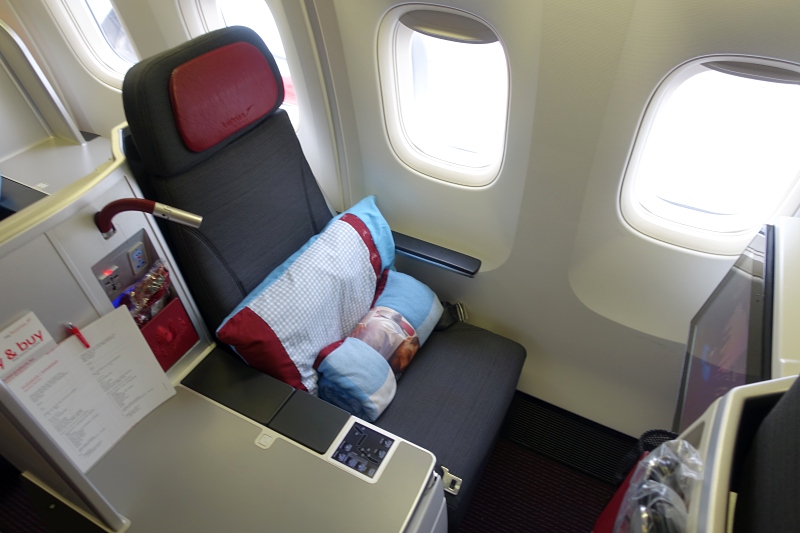 Brussels Business Class, which I just flew, also offers direct aisle access for each seat, in a staggered configuration, and more throne seats than SWISS because of the alternating rows of 1-2-1 and 2-1-2, where each "1" is a throne seat.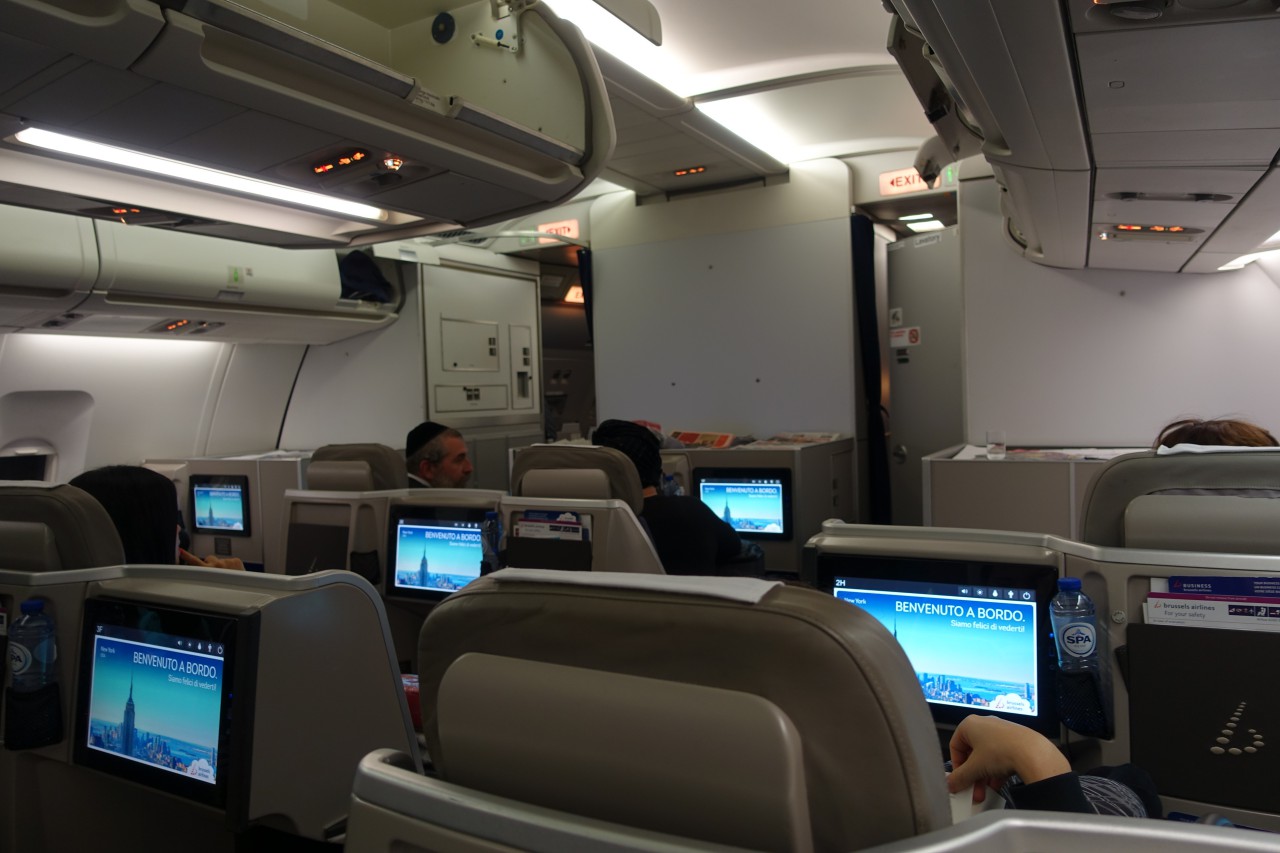 So, while I'm happy that Lufthansa's new business class seat on the 777-9 is joining the 21st century when it debuts in 2020, this is not revolutionary by any means:
Most world class business class product already offer direct aisle access for each seat
The staggered configuration is ok, but in my view not nearly as comfortable as JAL Sky Suite Business Class (which I view as the most comfortable business class hard product in the sky, at least if you're fairly slim in build) or the reverse herringbone configuration Cathay Pacific Business Class and others have been using for years
The Lufthansa rendering only shows throne seats in the middle; SWISS and Brussels Airlines both offer window seat throne seats, which most passengers prefer as you only have one aisle with foot traffic near year, as opposed to two.
Most likely Lufthansa will charge extra to select the "throne" seats, apart from top tier Miles & More elites, as SWISS already does
Similarly, there are already more private business class products with closing doors, such as JetBlue Mint Suites, Delta One Suites, and Qatar QSuites
Lufthansa's new business class will only be on 20 aircraft by 2025, unless Lufthansa changes its mind about the number of 777-9s it's ordering, or retrofitting existing aircraft, or both
By 2020, there may easily be far better business class seats than the products already announced and launched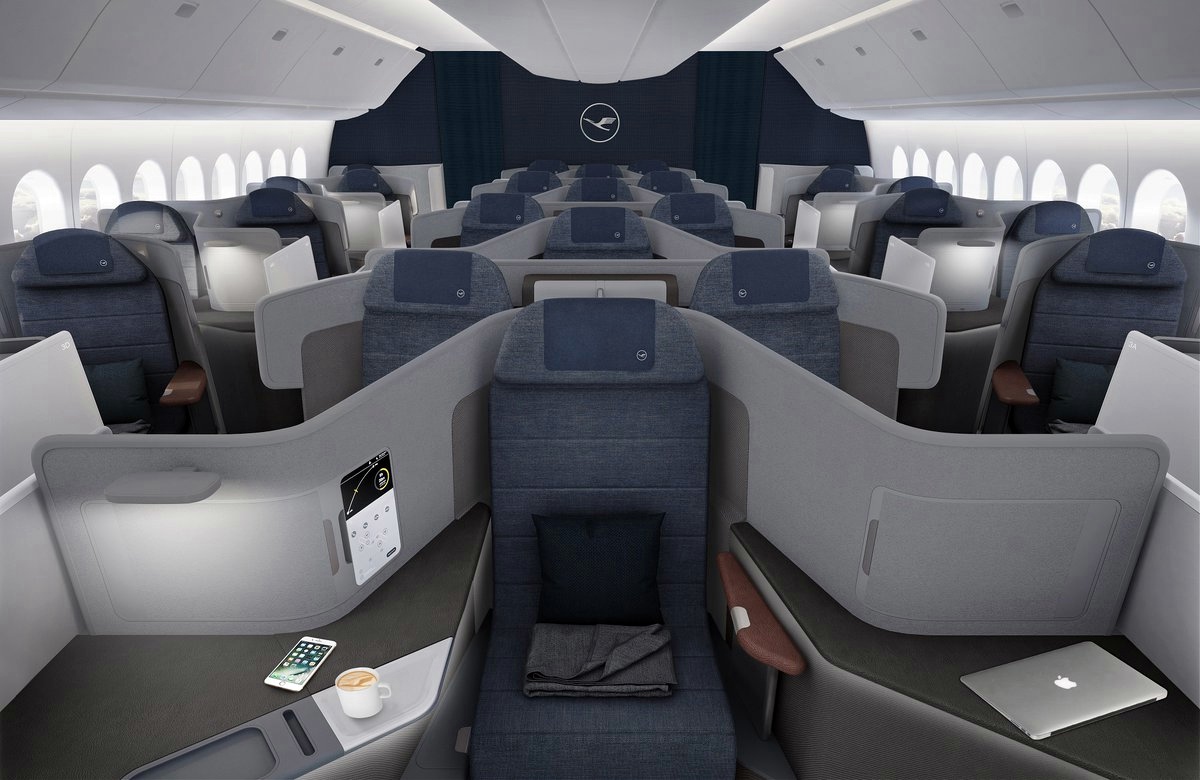 What do you make of Lufthansa's New Business Class on the 777-9?
Recommended Posts
JFK Lufthansa Business Class Lounge Review
Review: Lufthansa First Class 747-8 NYC to Frankfurt
Review: Lufthansa First Class Terminal Frankfurt
2017 Review: SWISS A330 Business Class
Client Tip: How to Make Airline Business Class Beds More Comfortable
If you enjoyed this, join 200,000+ readers: follow TravelSort on Twitter or like us on Facebook to be alerted to new posts.
Subscribe to TravelSort on YouTube and TravelSort on Instagram for travel inspiration.
Become a TravelSort Client and Book 5-Star Hotels with Virtuoso or Four Seasons Preferred Partner Benefits