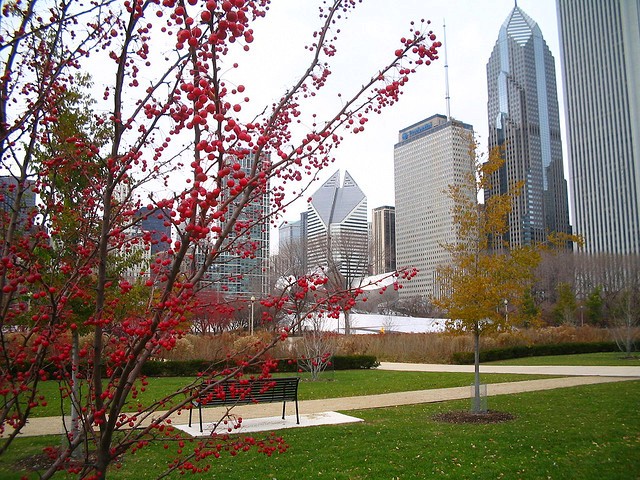 Why go?
On most people's to-do list of the United States, Chicago somehow gets left off, even though it is beating lots of cities in lots of categories. Affordable rent in cool neighborhoods? It's got that. Cheap and tasty Mexican or diner fare at all hours of the day or night? It's got that, too. Beaches? Sort of, in its own way. A staggering variety of places to see music, drink a well-made martini, or browse for books? Yes, yes, and yes. A whole lot more than a chilly city on a lake packed with midwesterners, Chicago has more going for it than those people who refer to the middle of the country as "fly over States" realize.
In fact, if you're actually going to stack it up against big-name cities in the States, Chicago comes out on top in a number of different ways. It's a whole lot cheaper than San Francisco, it's decidedly warmer than Boston in winter, and things stay open far later than in a whole lot of places. It's got some of the best public art in the whole country, and its parks and beaches are great for a jog or for a relaxing afternoon. They even feel less stabby after dark than other major public green spaces around the country.
Even the winter isn't as bad as the rest of the country thinks, especially because that whole "Windy City" moniker has more to do with the influx of politicians back in the day than the actual weather patterns. Chicago is that perfect medium, a place where it is possible to need both your fans on and your heat going in the same weekend, where people are dressing well but not completely image obsessed, and where the latest luxury apartment building is never too far away from some housing that's a little more down-to-earth.
I guess what it all boils down to is that Chicago is the rare type of city where an obscure jazz record store can be around the corner from one of the best diners in the country in a block dotted with various different restaurants offering up everything from macrobiotic lunch to Turkish appetizers. It's a city for intellectuals that other affluent intellectuals haven't managed to completely gentrify, and there's always something worth getting out of bed for at three in the morning on a weekend.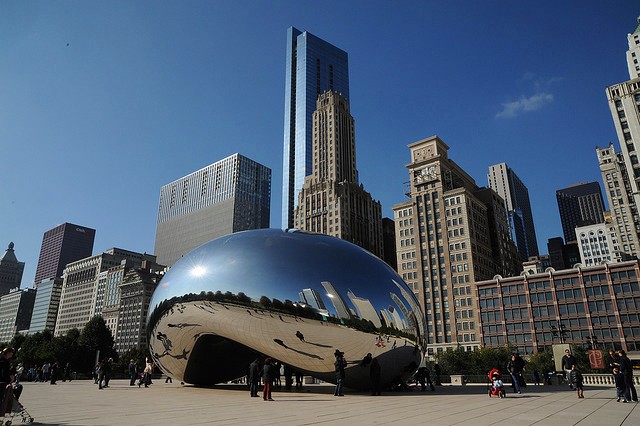 Insider Tips

Don't miss a chance to hang out at Millennium Park, especially if the weather is nice. Some people who are in search of "authentic" experiences shun this spot, but almost everyone I know who lives in Chicago is actually more excited than their visiting friends for another chance at taking their picture inside the bean, the gigantic silver sculpture that is maybe the most famous piece of public art in the States at this point in time. Other public art installations are a regular occurrence, and considering the fact that this large park is right in the center of the poshest part of town, it's a wonder that none of those skyrise developers have managed to sink their teeth into part of it. During the summer months, live music is pretty much a guarantee, and usually you can be within earshot without even buying a ticket. No exaggeration, forget the Boston Common, Dolores Park, or Central Park: this is the best public green space that the country has to offer.
Looking for the best view from way, way up, but not interested in paying a bunch of money just to hang out on a skydeck at Sears Tower with a bunch of tourists? Head over to the Signature Lounge, which is located on the 95th floor of the John Hancock Building, and get great photos of all of Chicago, including Sears Tower, while you enjoy a fabulously mixed martini instead of someone yelling at their children about not leaning over the edge.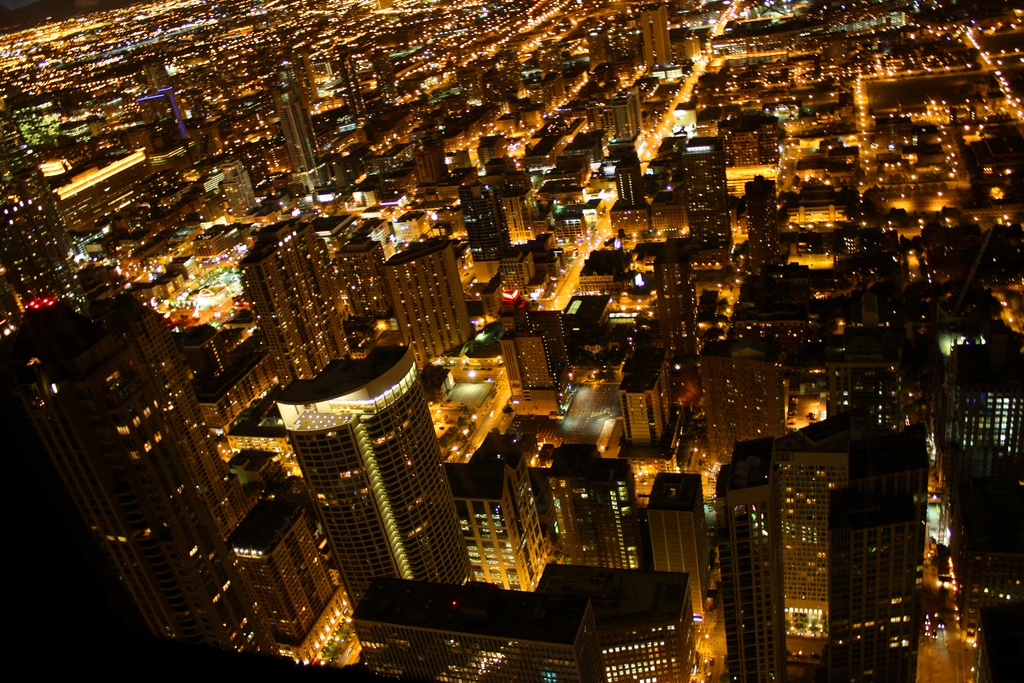 Worried that you need to rent a car to get around Chicago? You actually don't. While Chicago's public transportation system might not have the name recognition of BART or New York's Subway, it offers just as much flexibility for those who aren't behind the wheel of an automobile but still need to get all the way across town. While super late-night trains are rather infrequent, the El is actually 24 hours a day, and is also very easy to figure out, not to mention cheap, compared to other comparable systems throughout the country.
If you're more of a thrift shopper and those high-end window displays in Lincoln Park or The Loop are a little too much for you, head over to the Boystown location of a Chicago institution, The Brown Elephant. A thrift store with a heart, anything you buy here–and believe me, they're selling everything–will go to a very worth charity. Best of all, this particular Brown Elephant is housed in a former theatre, so it's worth going just to check out the architecture. Also a great spot to grab random souvenirs or presents for people back home.
Looking for that one hip neighborhood to spend your time in Chicago? Then head over Wicker Park, land of ethnic food and an ever-growing population of boutique shops, trust fund art students, and young professionals. A lot of locals might argue this point, but it's where they all secretly wish they could afford their rent, so ignore the hate and feel free to spend most of your time browsing the cute and smart boutiques and the fabulous music and bookstores.
If you've got the blues, you're definitely in the right city, and shouldn't miss a chance to hear some live music. Avoid the usual tourist traps and head for somewhere more interesting, like Fitzgerald's, which looks more like a southern blues shack than something that's less than a half hour from downtown Chicago. It's also one of the few venues in town where the music, while eclectic, is consistently top-notch.
Where to stay
There are more big-name hotels in Chicago than you can possibly imagine, and a fair number of boutiques right on their heels. But most of them are in Lakeview or The Loop, and I wanted to be in Wicker Park. If you're looking for someplace to stay that's a little more charming and subdued than another anonymous hotel room, The House of Two Urns is the perfect solution. Located a short walk from a bunch of places that not just you, but actual locals like to go, it's that perfect kind of modern B&B where you get charming breakfast, but aren't expected to make small talk with the other guests if you don't feel like it. Beds are so comfortable they're downright dreamy, and the neighborhood itself is laid-back and quiet, so you're going to get a good night's sleep. Also of note: it is one of the few bed & breakfasts I've seen where the decor could actually be accurately described as "tasteful."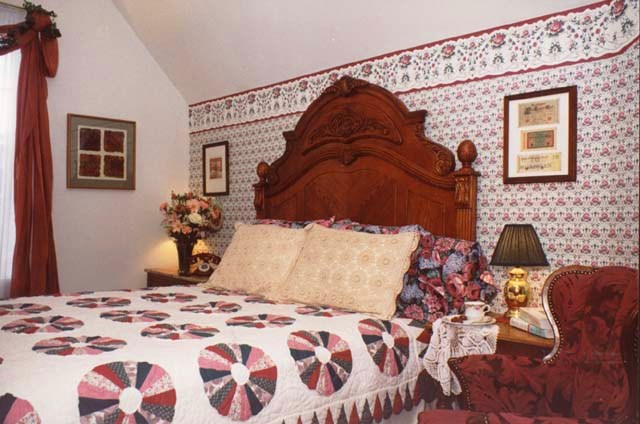 Where to eat
Before I ate at Kuma's Corner, I was unaware that there was even an iota of a chance that I could enjoy a thematic burger restaurant. There's a reason that everyone from foodies to hipsters are constantly crowding this place, and it's not just the gimmick of naming the burgers after heavy metal bands, a joke that is mostly lost on me, as I am not really that into metal. The food here is delicious and also a fabulous conversation piece. As in, "do you really think you have it in you to eat that gigantic burger which is topped with pineapple and ham?" There are a lot of things on the menu that are just straight-up delicious instead of silly, and it's the best burger I'd had in a long time. Be warned, however, that if you're looking for a quiet spot to catch up with someone, this is not it, as things get pretty loud and boisterous early on, and stay that way for awhile.
There's no shortage of ethnic food to be had in Chicago, but there's a reason that Tapas Gitana (the North Halsted Street location, formerly, Arco de Cuchilleros) is consistently packed, even though it's serving tapas, which haven't really been an "it" food for a few years now. I can imagine that when it's warm out, this place is packed, because the patio was quite lovely, but it was a little too cold for outdoor seating while I was there. There are non-tapas options, too, like an excellent paella. Do not miss their sangria, which is the best I've had outside of Spain. Even in the colder months, it's usually pretty crowded, so reservations might be a good idea. Despite its popularity, it's still cute and romantic enough to make a good date spot.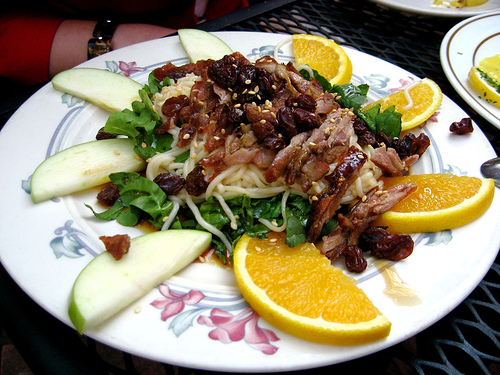 First and foremost, The Golden Apple is a diner, not a recommendation for a Saturday night dinner that requires a nice outfit. I was taken here by a friend attending art school, who claims that out of all of the diners in the world, this one has the best "atmosphere." She was pretty right, because I had maybe the sweetest waitress who has ever lived, and everyone in there seemed to be surprisingly chipper. If you miss that authentic sort of diner atmosphere where people are actually nice without ulterior motives, the food is surprisingly tasty and not mass-produced, and the prices aren't going to destroy your wallet, definitely make some time for The Golden Apple while you're in Chicago. There's a very good reason that this appears to be an institution.
What to do
If you're looking for that quintessentially cool music venue where national and international bands who aren't quite famous but are semi-famous play every night of the week, then there's no better spot in all of Chicago than The Empty Bottle. Unlike other hole-in-the-wall venues, it's actually possible for someone under six feet to stand halfway back from the stage and get a decent view of the set, and the sound system is good enough that you don't have to fight your way to the front just to hear the band. There are spots to hang out and chat up people if you're not feeling the opening act, and there are definitely more than enough people to chat up, if you're into that sort of thing. And best of all, if you're used to New York or L.A. prices for drinks, you're going to be positively thrilled when the bartender tells you what you owe him here.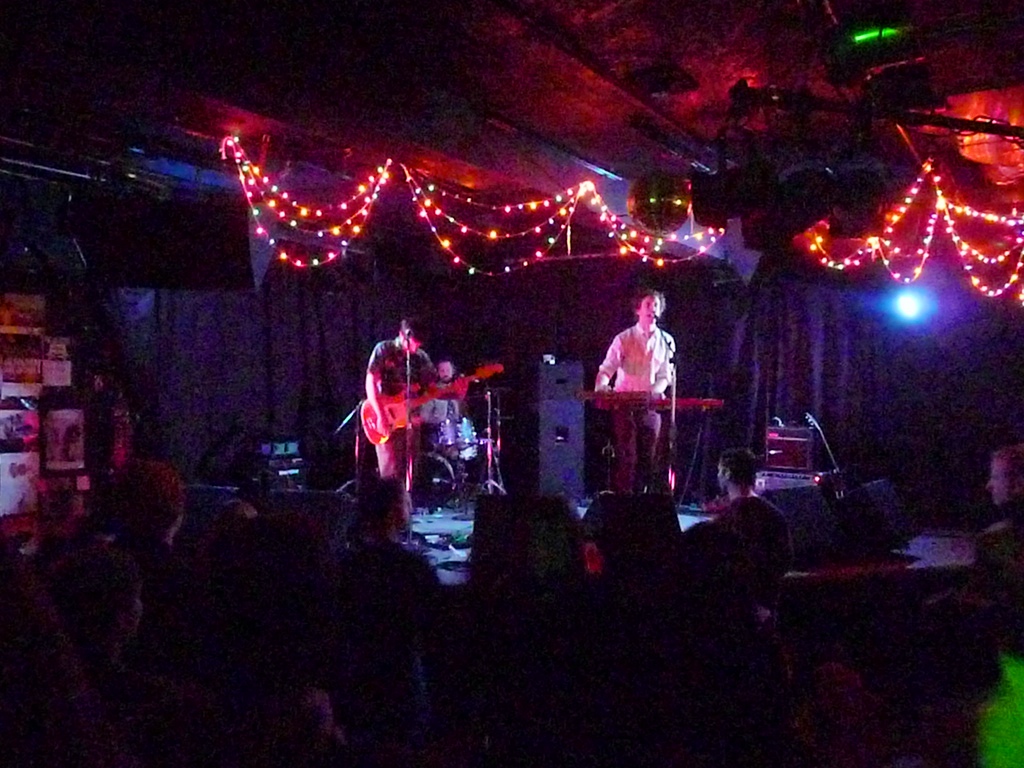 As far as Chicago landmarks go, The Art Institute of Chicago is up there at the top. Home to both a museum and an art school, it's worth a visit for those in town for a short while with no scholarly aspirations. While their contemporary art is a little bit lacking for a museum attached to a contemporary art institution, the textiles collection and room of miniatures alone are worth the price of admission, which was less than $15 when I was there. There are enough different exhibits on permanent display to occupy the youngest (or most ADHD-addled) visitors, so it would probably make an excellent pick for those in search of a culturally enriching activity that won't bore children.
Photos: jstupppy, Leonardo Pires, cwwycoff1, House of Two Urns, Joe Marinaro, Whitney Weiss, wrestlingentropy, digging90650 http://bloggers.com/
If you enjoyed this, please follow TravelSort on Twitter, like us on Facebook or become a Member to be alerted to new posts.