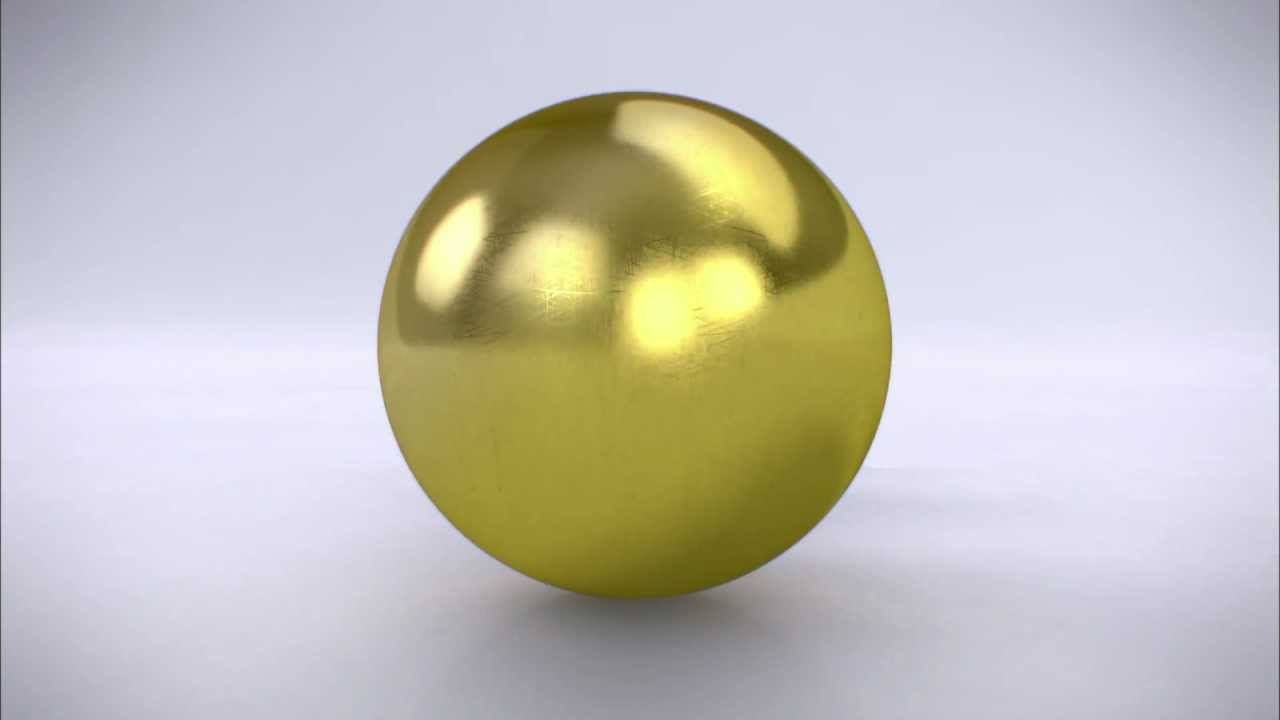 "Is lifetime Star Alliance Gold elite status earned with Aegean Airlines worth earning?" writes TravelSort reader Victor. "I fly about 3-4 domestic U.S. flights a year in Economy on United and a couple of international Star Alliance flights a year. I don't have elite status on United or any other airline. It seems the main benefits of Star Alliance Gold are priority check-in, priority boarding, extra baggage allowance and lounge access, but do I get lounge access even on my domestic trips? As far as I know, even United elites are not allowed in United Club lounges when only flying domestic."
Whether Star Alliance Gold status via Aegean is worth achieving really depends on the type of travel you do and how much you value Star Alliance Gold benefits. Let's first clarify Star Alliance Gold perks, then look at how to get and maintain Star Alliance Gold via Aegean Airlines, and finally at the pros and cons of Star Alliance Gold via Aegan to help determine if it's worth it for you.
Star Alliance Gold: What Are the Benefits?
Priority Check-In: Check-in through the Priority check-in counters
Airport Lounge Access, Including United Club: You're able to access Star Alliance Gold Lounges throughout the world, and bring in a guest.
Extra Baggage Allowance: Depending on the Star Alliance carrier, you're able to bring an additional 44 lbs. of checked baggage with you (where constraint is weight based), or one additional piece of luggage (where constraint is piece based)
Priority Baggage Handling: Your checked baggage is tagged priority and is among the first to be unloaded, saving time at baggage claim.
Priority Reservations Waitlist: If there are no seats remaining for your preferred flight, you receive priority placement on the waitlist for the next flight
How to Get Star Alliance Gold via Aegean Airlines
1. Enroll in Aegean Miles & Bonus Frequent Flyer Program
Sign up for Aegean Miles & Bonus
, which will give you 1000 bonus miles just for enrolling. The 1000 miles are valid towards the 20,000 miles required to earn Star Alliance Gold status.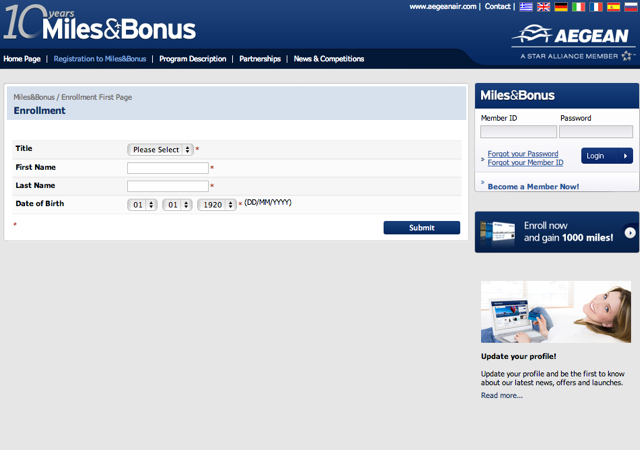 2. Star Alliance Silver / Aegean Blue: Earn 4000 Aegean Miles Within the First 12 Months of First Credited Flight
3. Star Alliance Gold / Aegean Gold: Earn 16,000 More Aegean Miles Within 12 Months of Earning Blue Status
The relevant language from the
Aegean Miles & Bonus Terms
: "
Members who hold a BLUE Card and who have earned at least 16,000 Tier Miles within twelve (12) consecutive months from their first miles-accruing flight on the previous tier will receive the GOLD Card."
4. Keep Star Alliance Gold Status: Credit One Flight to Aegean Every 36 Months
Once you earn Star Alliance Gold Status with Aegean, you have that status for 36 months. To maintain Star Alliance Gold, you need to credit at least one flight to Aegean before those 36 months are up.
Pros of Star Alliance Gold via Aegean
Note that this is from the perspective of a U.S. flyer, who would otherwise qualify for Star Alliance Gold with United or US Airways.
Easier Qualification: Fly 19K miles credited to Aegean within 2 Years vs. 50K miles each year credited to United
Easier Requalification: Credit just 1 Flight to Aegean every 36 months vs. 50K miles each year credited to United
Access to the United Club and US Airways Lounges Even When Flying Domestic: If you attain Star Alliance Gold via United or US Airways, the irony is that it won't get you into the United Club or US Airways lounges on purely domestic itineraries. But those with Star Alliance Gold via other Star Alliance partners DO get access–including Star Alliance Gold members via Aegean. Handy if you do a fair amount of domestic travel and don't otherwise have access to the United Club.
Free 24 Hour Confirmed Same Day Change on United: Usually this costs $75, but with Star Alliance Gold status (or United Premier Gold, Platinum, 1K and Global Service members) it's free. Note that United's stated policy is that only United elites receive this benefit, but in practice a number of Star Alliance Gold members (even though their Star Alliance Gold status is not via United) have received this benefit.
Access to Lufthansa Senator Lounges: Ok, this is a general benefit of Star Alliance Gold that any Star Alliance Gold receives, but a nice perk nonetheless, since Lufthansa Senator Lounges are nicer than the Business Class Lounges.
Cons and Opportunity Cost of Star Alliance Gold via Aegean
19,000 Miles Credited to Aegean: You do have to credit 19,000 miles to Aegean to earn Star Alliance Gold, so those are miles that you won't earn as United miles, along with any fare class or elite bonus you would have earned depending on your flights and United or US Airways elite status
1 Flight Credited to Aegean Every 36 Months: You do need to credit at least one flight to Aegean every 36 months, although currently there is no mileage requirement, so it could be any short domestic flight–not a high opportunity cost, but worth mentioning nonetheless.
No Complimentary Domestic Upgrades: Hardly surprising, but Star Alliance Gold will obviously not get you complimentary upgrades on domestic flights for either United or US Airways, who naturally enough save this perk for their own elites who have earned it flying United or US Airways metal, respectively.
No Free Premium Economy: In a similar vein, don't expect to be able to choose E+ seats on United, just because you're Star Alliance Gold. Again, this is for United elites (and for those who pay cold hard cash for Economy Plus).
Limited Time Left to Use US Airways Flights to Earn Star Alliance Gold via Aegean
Before you go out and credit a bunch of flights to Aegean, note that US Airways is often a better bet for coach flights because all US Airways metal economy flights (even discounted ones) earn 100% of the flown miles. Some US Airways business class fares earn 150%. You don't have a lot of time left to fly US Airways and credit those miles to Aegean, since the US Airways American Airlines merger
United, on the other hand, only gives 50% of the flown miles on most discounted fares; full priced economy Y fare class earns 150%, and mid-priced economy fare classes earn 100%. That said, business class fares earn 200% and first class earns 300%, so if you're flying a paid first class United fare, that's a great candidate for crediting to Aegean.
Also note that if you're flying code shares, it's the metal of the carrier that you're flying that determines what gets credited; e.g. a US Airways codeshare for a flight operated by United Airlines will credit per United rules for that fare class.
The Verdict: Star Alliance Gold status via Aegean could be a good bet if you value lounge access, additional free baggage allowance, and priority check-in, boarding and baggage handling. Or, if you do even a few same day changes on United, Star Alliance is great to have as well, as these changes then are free. If you do a fair amount of domestic U.S. or intra-Europe travel in economy class and don't have elite status, the lounge access alone could be worthwhile.
Is Star Alliance Gold status via Aegean Airlines worth it to you?
Related Posts