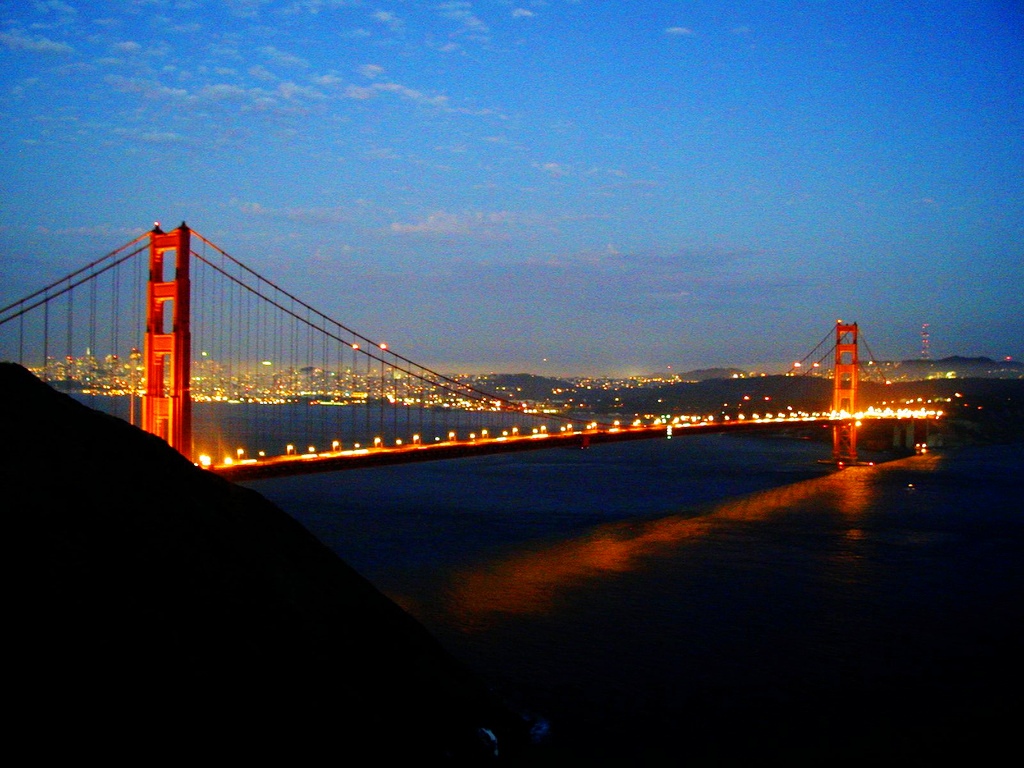 Why Go

After visiting San Francisco, it may be difficult to get Tony Bennett's tune "I Left My Heart in San Francisco" out of your head. The city by the bay is known for its dramatic hills with amazing sea views, flower-adorned and crazily winding Lombard Street, its signature cable cars, and of course the iconic Golden Gate Bridge. While these are all quintessentially San Francisco, the city does have other less touristy merits. Italian can still be heard in the city's North Beach Area, while Chinatown almost feels like the bustling streets of China, with bustling shoppers, herbalist shops and lacquered ducks hanging in restaurant windows. On a sunny day, enjoy the miles of running and walking paths in Golden Gate Park, or, on a Saturday, rub shoulders with locals at the huge, vibrant Farmers Market at the Ferry Building, where vendors from all around the Bay Area display all manner of beautiful, organic produce, artisanal cheeses and tempting baked goods. Leave your heart in the city by the bay so that you can return, using Tony Bennett as your excuse.
Insider tips
If you're dreaming of heading to San Francisco but the airfare looks too steep, check flights to the nearby Oakland Airport (Airport Code OAK). Oakland is within reach of the city and sometimes has much cheaper flights or better times for travelers.
While driving is possible in the city and parking is abundant (albeit pricey) in garages, BART (Bay Area Rapid Transit) makes things uncomplicated for exploring San Francisco. BART runs all over the bay, so if you plan on staying outside the city, for example in Berkley, you can easily hop on BART. After thirty minutes, you will arrive in San Francisco, without having to deal with the Bay Bridge or maneuvering up and down the hills of the city. However, BART does stop running at around midnight on weekdays and about 1:00AM on weekends. Also, BART can occasionally be dangerous at night, so always travel with another person.
Festivals and parades are plentiful in San Francisco. One should experience at least one before heading home. Whether it is the Columbus Day Parade through North Beach/Little Italy, the city's Saint Patrick's Day celebration in Civic Center, the Gay Pride Parade in the Castro area, or the Love Parade, travelers will observe costumes, people, and events truly out of this world.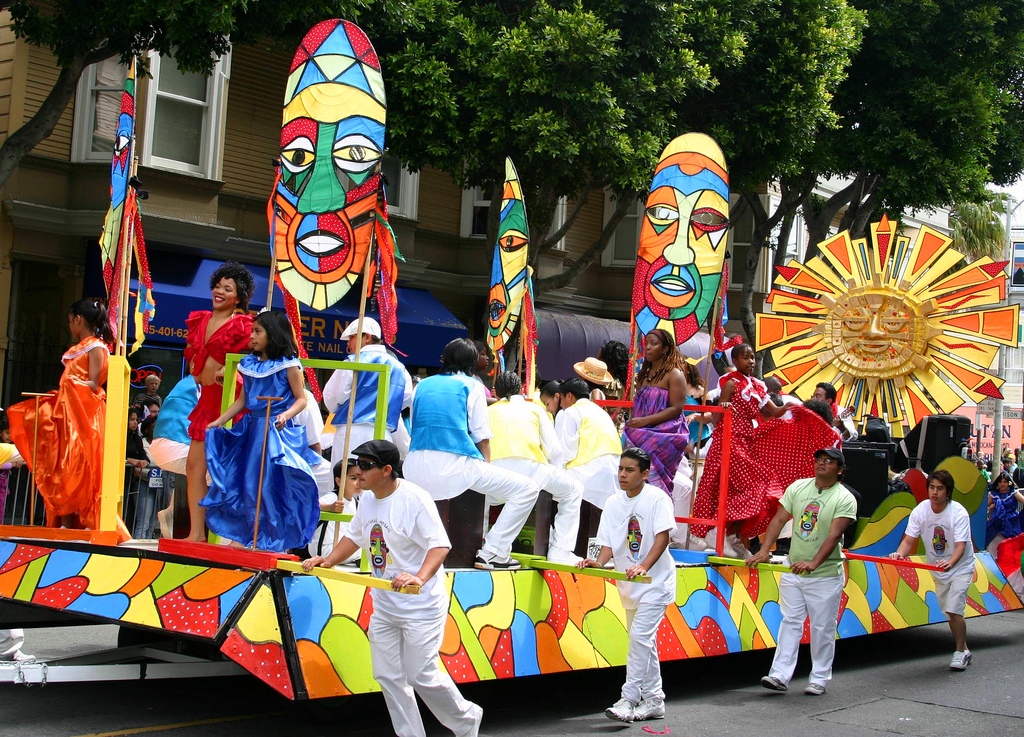 When selecting a restaurant in the city, try to avoid overly touristy and gimmicky areas of San Francisco such as Fisherman's Wharf. The food is always sub-par and expensive.
San Francisco seems to always have a breeze. Just because images of sunny California pop up on TV does not mean that applies to San Francisco. Some days in late summer and early fall will be surprisingly balmy. In general pack that trench coat and sweater because when the breeze hits the city, teeth start to chatter.
Classic and art film lovers should try to take in a film at the Castro Theatre, one of the few true movie palaces left that still screens films in its ornate interior, preceded by an organist.
If you enjoy wine, make time for a visit to Napa or Sonoma wine country. If possible, plan your getaway during the week, when rates are lower for the beautiful B&Bs in the area, and tasting rooms are less crowded.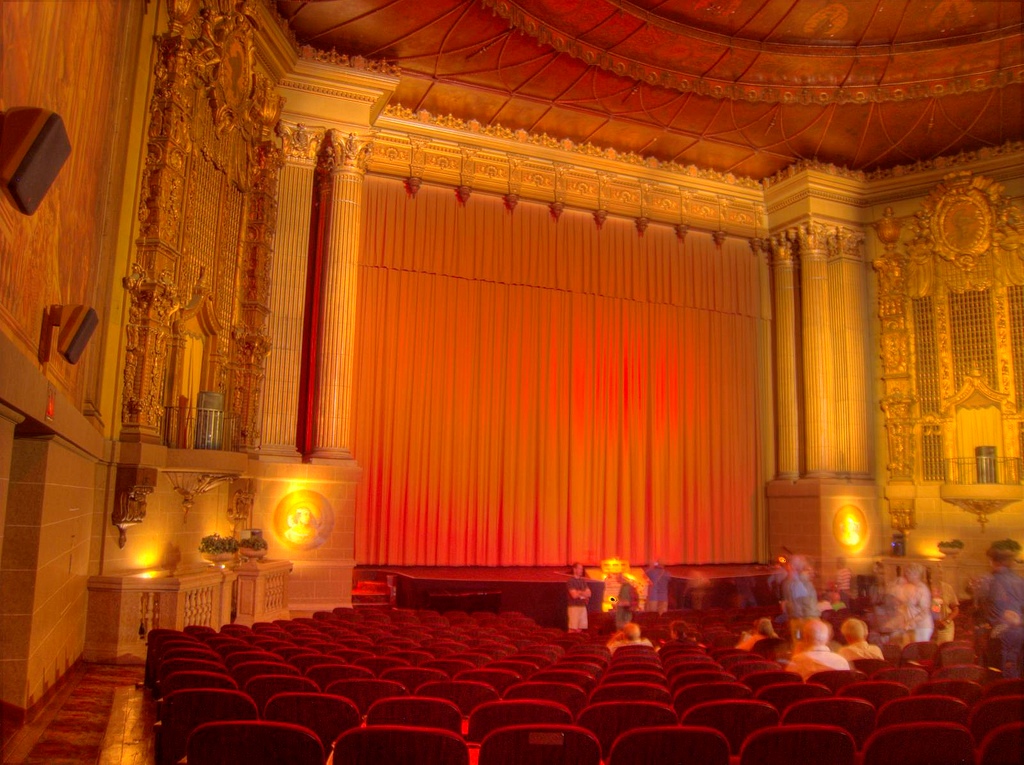 Where to stay
Le Meridien San Francisco, although primarily a business hotel, is often one of the better deals (a recent booking was just $159 + tax on the hotel's own Web site), especially if you can get upgraded to a room on a high floor with a view of San Francisco Bay.
The hotel is right next to the Embarcadero shopping center, in the heart of the financial district. and an easy walk to Market Street and BART/Muni stations, as well as the Ferry Building with its Saturday Farmers Market.
Rooms are modern and very comfortable, with king beds, enormous flat screen TVs, good sized bathrooms and bathrobes.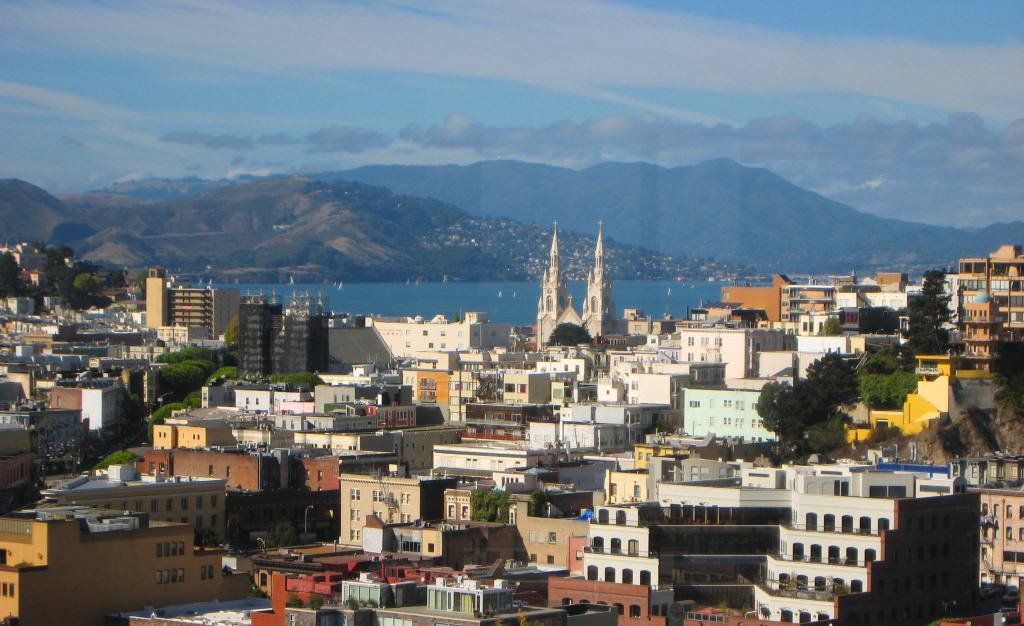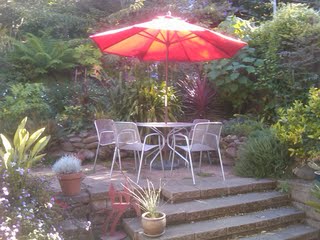 If you're looking for someplace more like a home and are on a tight budget, it would be hard to do better than $70/night at Bernalview B&B. The friendly male couple who live there, Alan and Rene, have just 1 guestroom with Queen sized bed, and welcome guests from all over the U.S. and abroad (between them they speak Spanish, French, German, Portuguese, Italian and Russian).
Their comfy house in Bernal Heights is walking distance to the 24th Street BART, so there's easy access to downtown and just a quick bus ride to the Castro, Mission and SOMA districts. Breakfast is self-serve from an abundance of breads, organic jams and yogurts, juices, coffee and teas.
What to eat
You may not be in Germany, but visit Suppenküche and you could very well think you were. Situated on the corner of Hayes and Laguna in San Francisco, Supenküchen dishes out classic German food, beer, and atmosphere. Menus are in German, with tiny type underneath in English. The Wiener Schnitzel comes with two giant slabs of Schnitzel and tastes identical to the same dish in Vienna or the Bavaria region of Germany. The potato soup after a cold day in the city mirrors grandma's homemade specialty. Dishes can be somewhat expensive, but diners receive mounds of quality food.
Do not be upset if you are seated at a table with other diners. The seating style at Suppenküche is much like it would be in a beer hall in Germany. Tables are more like benches and the staff will seat one party at one end, and a different group at the other end. Perhaps the most entertaining aspect to Suppenküche may be when someone orders a boot of beer. Usually the boots are split between several people, but it is amusing to watch beer lovers gulp down German beer in a giant boot. The restaurant features a variety of world-class German, Austrian and Belgian beers. Suppenküche opens for dinner at 5PM, but if you are not there right at five on weekend nights, expect a wait. A line forms out the door even before the opening hour.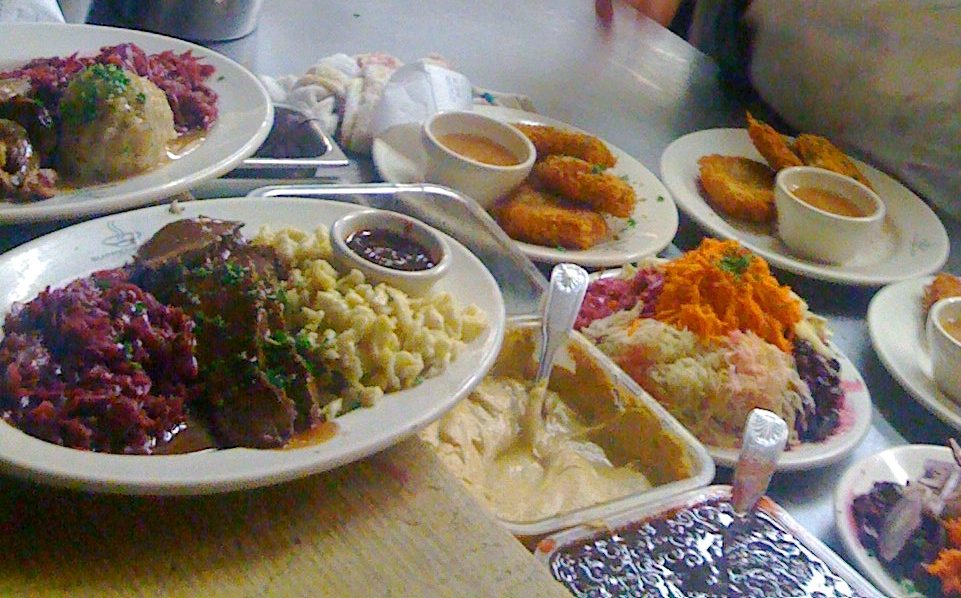 While the Buckeye Roadhouse may not be exactly located in the city, it lies just over the Golden Gate Bridge past Sausalito in Mill Valley. The restaurant is an easy 5 minutes from the Golden Gate. The Buckeye does have a lodge, roadhouse-dining feel, but the food is far from the likes of a burger joint. The menu showcases steaks, ribs, chops, burgers, seafood, and poultry. If a diner cannot find something on this menu, they may be far too picky. Prices are high, but come with remarkable quality. The staff is extremely friendly and welcoming to diners. However, the Buckeye Roadhouse is popular. Driving by even during the day, travelers will notice cars packed in its lot. Make a reservation or expect to wait. Order a sweet treat after dinner. Buckeye's desserts may be even better than the main course.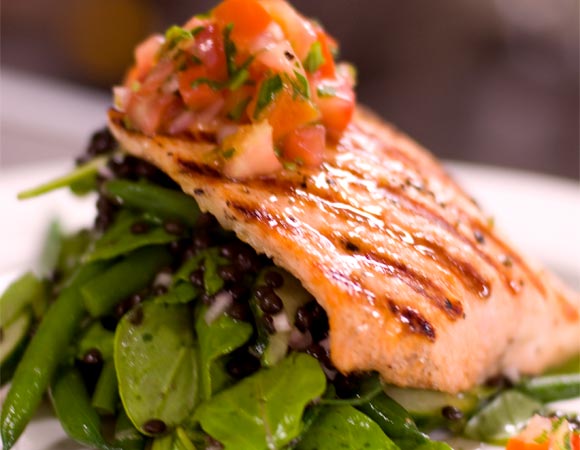 What began as a retail bakery is now a restaurant and more. Citizen Cake is reknowned for its desserts from pastry whiz Elizabeth Falkner. Falkner has appeared on countless TV shows to represent the San Francisco culinary world. If you do not have time to stop in for dinner, grab a drink at the bar. The bartender mixes up some of the most interesting cocktails, such as a cucumber martini. You may find yourself observing other bar-goers and saying, "I'll have what she's having" just by the looks of the drink. Although savory dishes are equally enticing, many continue to come here for the desserts alone. Just by the sound of them such as the Real McCoy Ice Cream Sandwich or Citizen Shortcake, it is hard to resist ordering up a few and ruining that diet.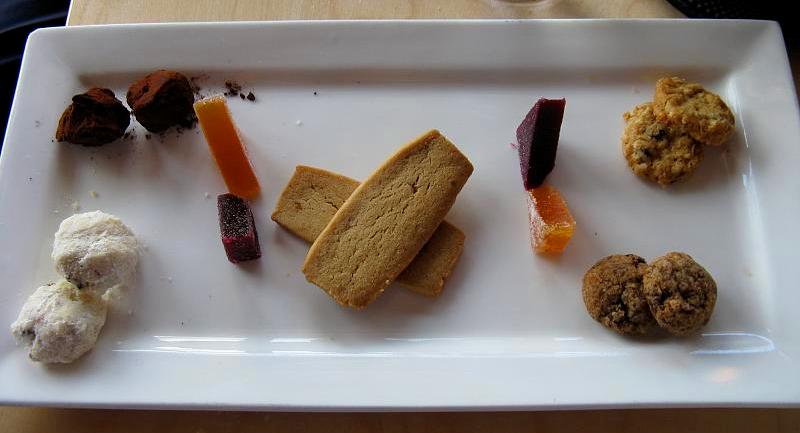 What to see
Without a doubt, the Golden Gate Bridge remains the most commonly used symbol of San Francisco. Since its completion in 1937, the Golden Gate Bridge has become one of the most famous bridges in the world. As of September 2009, 1,867,702,328 vehicles have driven over the Golden Gate. Numerous major motion pictures have featured the Golden Gate Bridge, making it part of iconic San Francisco. Despite the cost of the toll, the Golden Gate is well worth driving over during the day.
Visitors can get a closer view of the orange vermillion paint, called "International Orange", with the windows down. Consulting Architect Irving Morrow selected the color to go with the span's natural setting and to provide enhanced visibility for ships. On foggy days, the bridge might not be visible from the city. There are two overlooks, one on the San Francisco side and the other across the bridge near Sausalito. Both points are constantly jam packed with tourists getting that classic shot with the Golden Gate Bridge. From the Golden Gate Bridge, visitors are within reach of Golden Gate Park and the Palace of Fine Arts.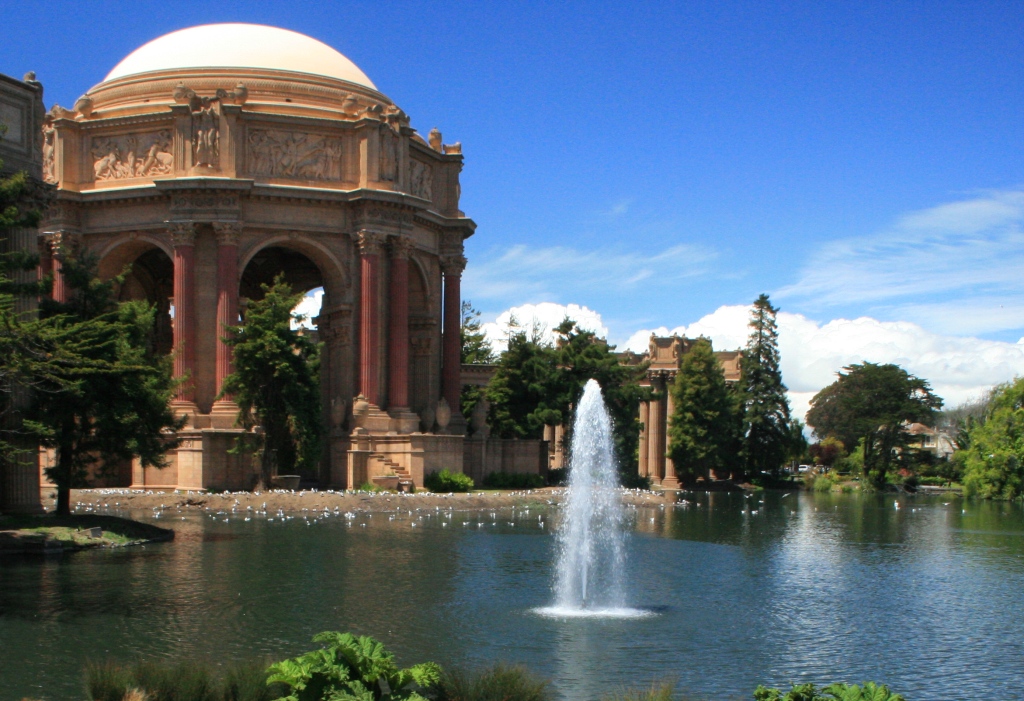 With a picnic basket in hand filled with sandwiches and cookies for lunch, head to Alamo Square. The park may not sound familiar but the famous homes it faces out onto might. The Painted Ladies rest in a slanted row in San Francisco. Many know theses Victorian and Edwardian homes from the opening credits to the TV sitcom Full House. Built around the turn of the 20th century, the homes are beautifully restored, maintained, and colored. The backdrop of the Painted Ladies showcases the rest of San Francisco. Whether just driving through to get the postcard shot or having lunch in Alamo Square, every traveler should visit the Painted Ladies.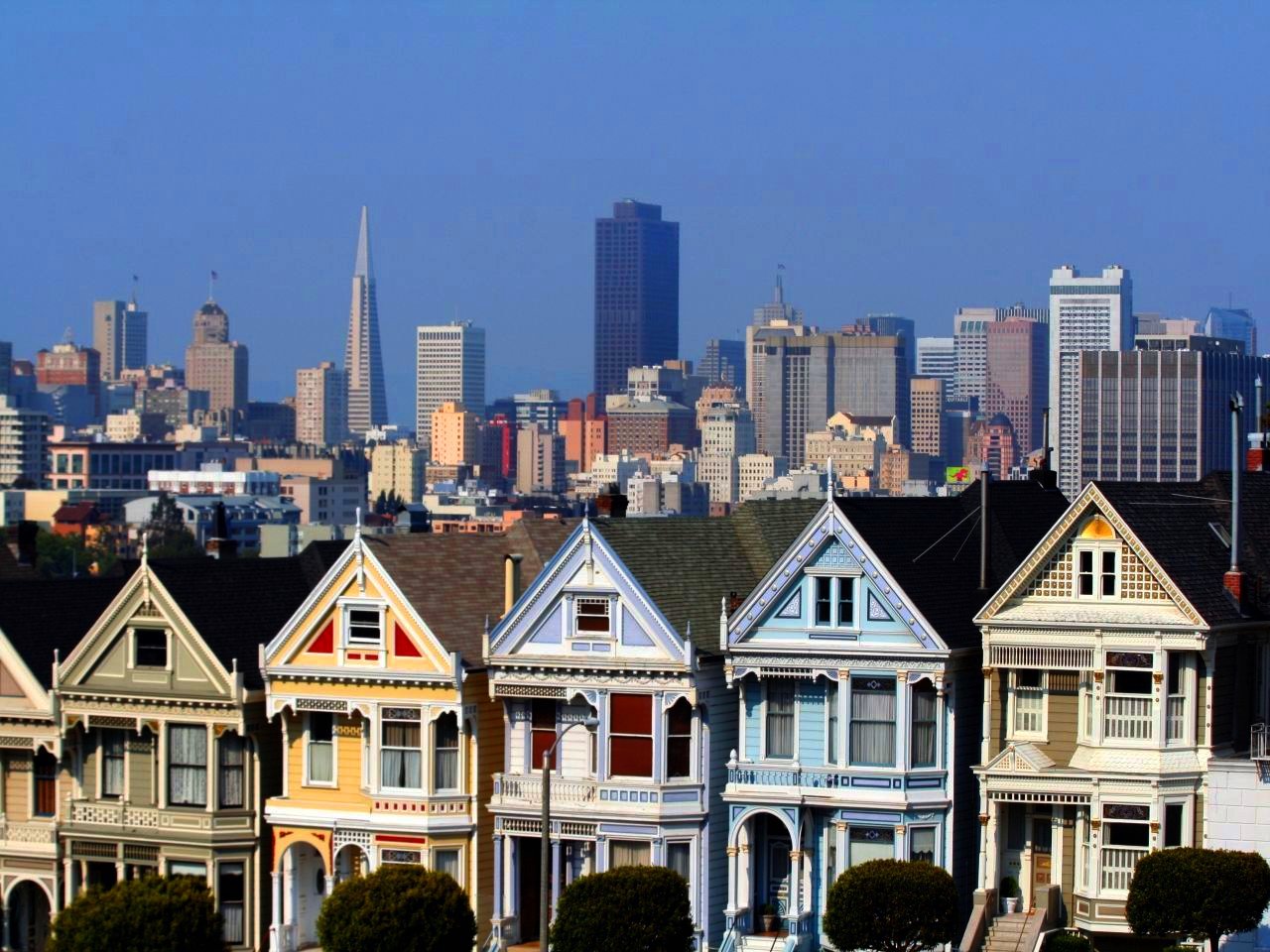 If the size of the Asian Art Museum does not impress you, just wait until you enter and view the size of its collections and exhibits of Asian art. The Museum includes over 17,000 artworks with over 6,000 years of history. Right across from City Hall, the Museum is easily accessible from BART (Bay Area Rapid Transit), getting off at the Civic Center stop. The Asian Art Museum brags of having one of the most comprehensive collections of Asian art in the entire world. Everything from jade, sculptures, paintings, textiles, and furniture can be found in the Asian Art Museum. One of the most acclaimed objects in the museum remains a gilt bronze Buddha from 338, the oldest known Chinese Buddha in the world. The Asian Art Museum is open from Tuesday through Sunday, 10AM to 5PM. Admission prices are somewhat expensive at $17 a person to view the traveling exhibit along with the museums permanent collections. However, visitors do see massive amounts of Asian art from all parts of the continent. If you love artwork, plan on spending hours in the museum to view every artifact.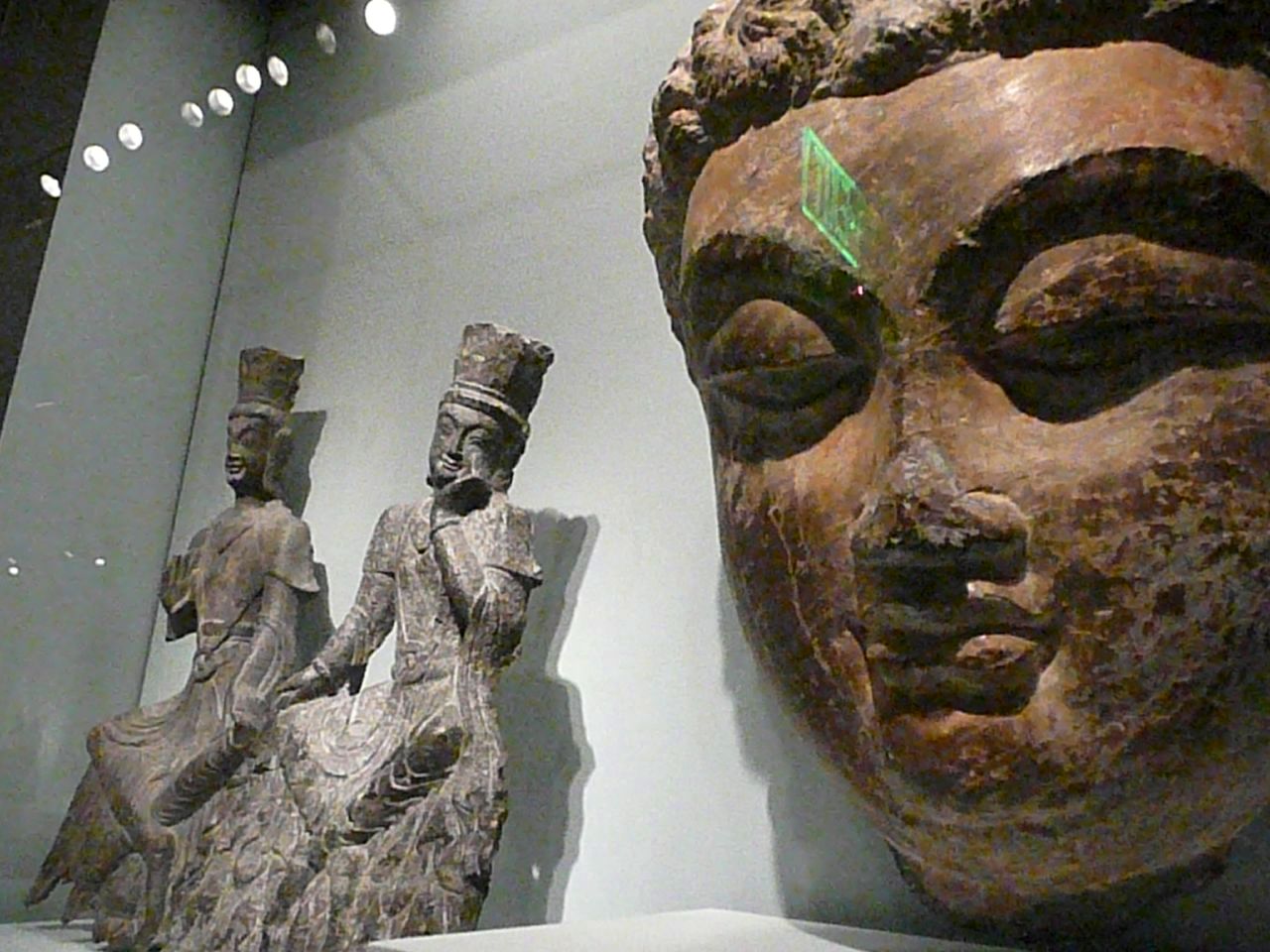 Check out and apply for the Best Travel Credit Cards.
If you enjoyed this, please follow TravelSort on Twitter or like us on Facebook to be alerted to new posts.
Become a Member to find your perfect luxury or boutique hotel at up to 50% off: TravelSort Hotels