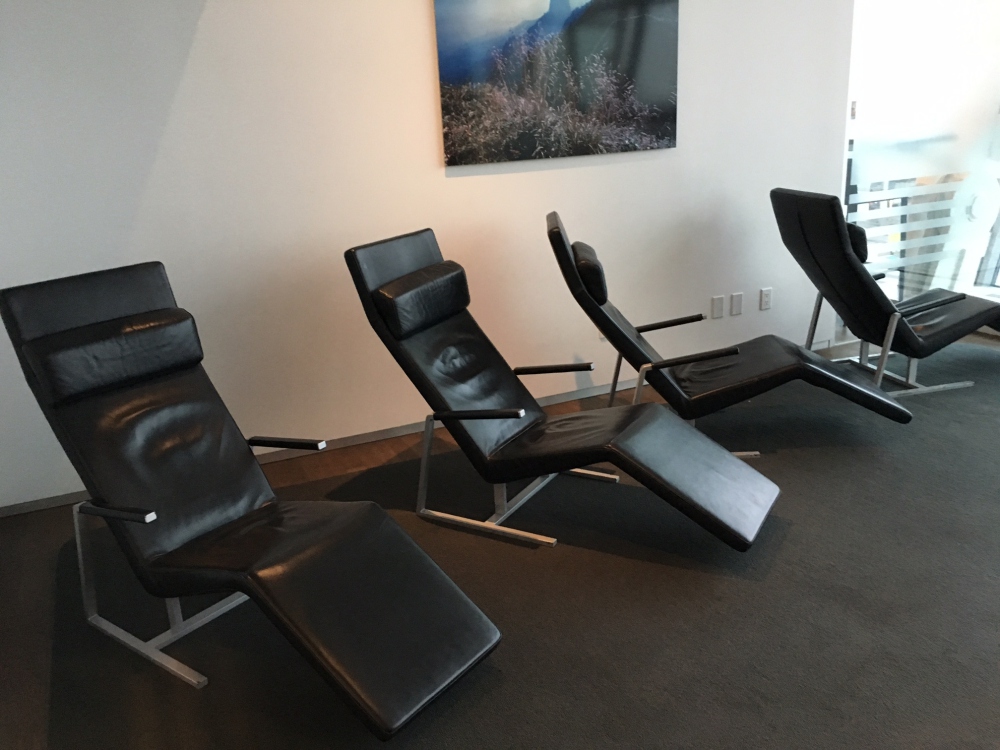 This SWISS Lounge Review, JFK Airport Terminal 4, is from a recent visit as part of a coming trip report on Switzerland. Since I last visited the lounge a few years ago, I figured I'd update my review for 2017.
SWISS Business Class Lounge JFK Location, Access and Hours
The SWISS Business Class Lounge at JFK Airport is located at Terminal 4, which is where SWISS Airlines flights depart from. After security, take a right. The lounge will be on your left. Note that you'll need to go down one level to get to the gates, and there are no flight departure announcements, so be sure to watch the time and leave the lounge about 10 minutes before boarding begins, to get to the gate in time.
The lounge hours are from 4:30am-1:30pm and from 2:30pm-12:30am, so the lounge is open longer than many lounges–just be aware of the 1:30-2:30pm closing time.
The following passengers have access to the lounge:
SWISS Business Class and First Class passengers
Miles & More HON Circle, Senator and Frequent Traveller members
Star Alliance Gold elites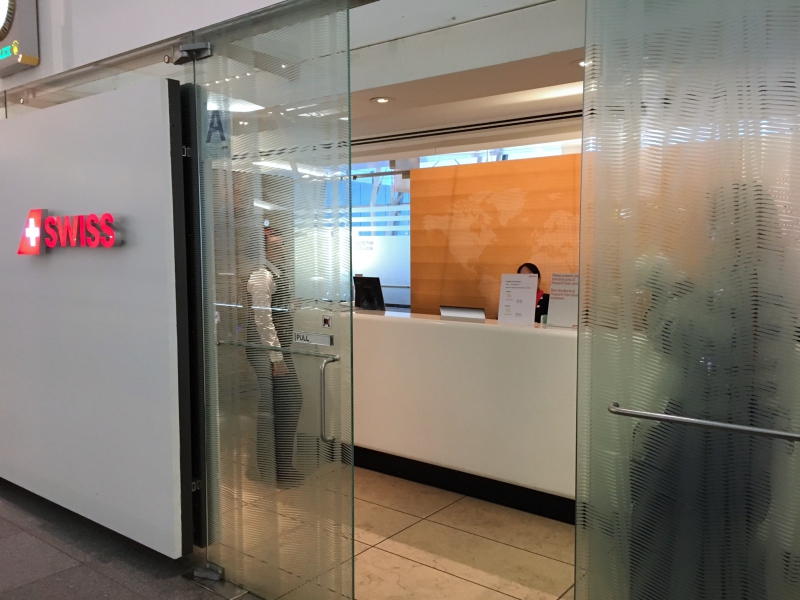 SWISS Business Class Lounge JFK Amenities
The SWISS Lounge isn't large, but it does offer several seating areas. After reception, there are some tables and seats that form a dining area, close to the buffet, as well as some stools facing the tarmac. The problem is that there's a lack of power outlets for some of the seating, one of my pet peeves for lounges.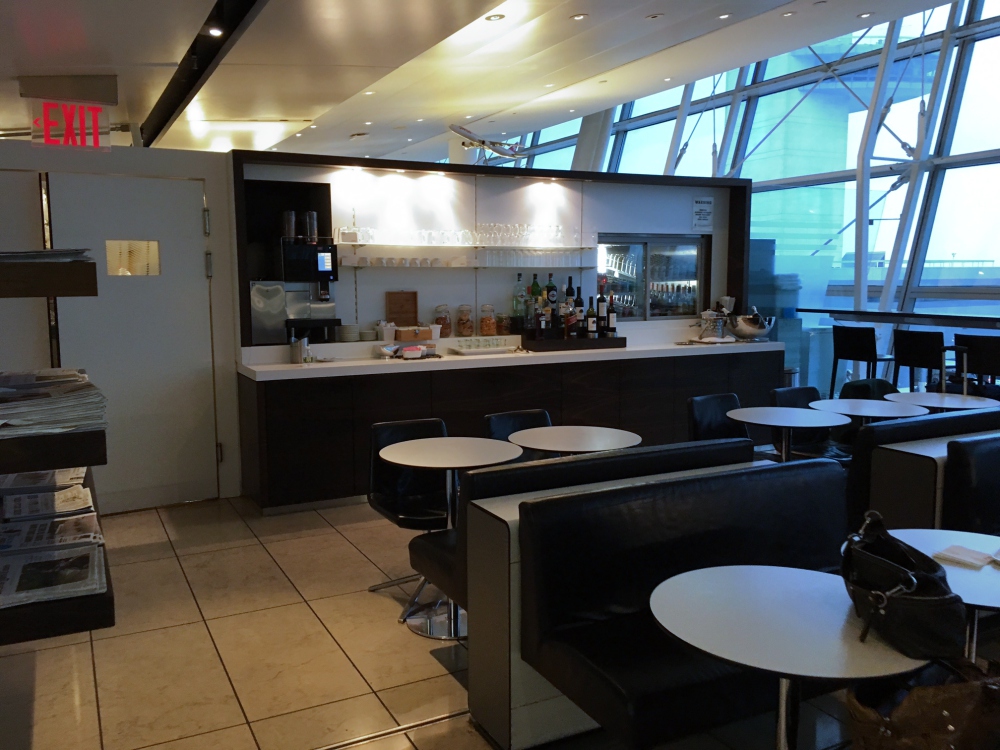 Further on, on the left, is a Relaxation Room with loungers. While not day beds or flat, these offer the most comfortable seating in the lounge, and are perfect if you're exhausted and need to get some rest.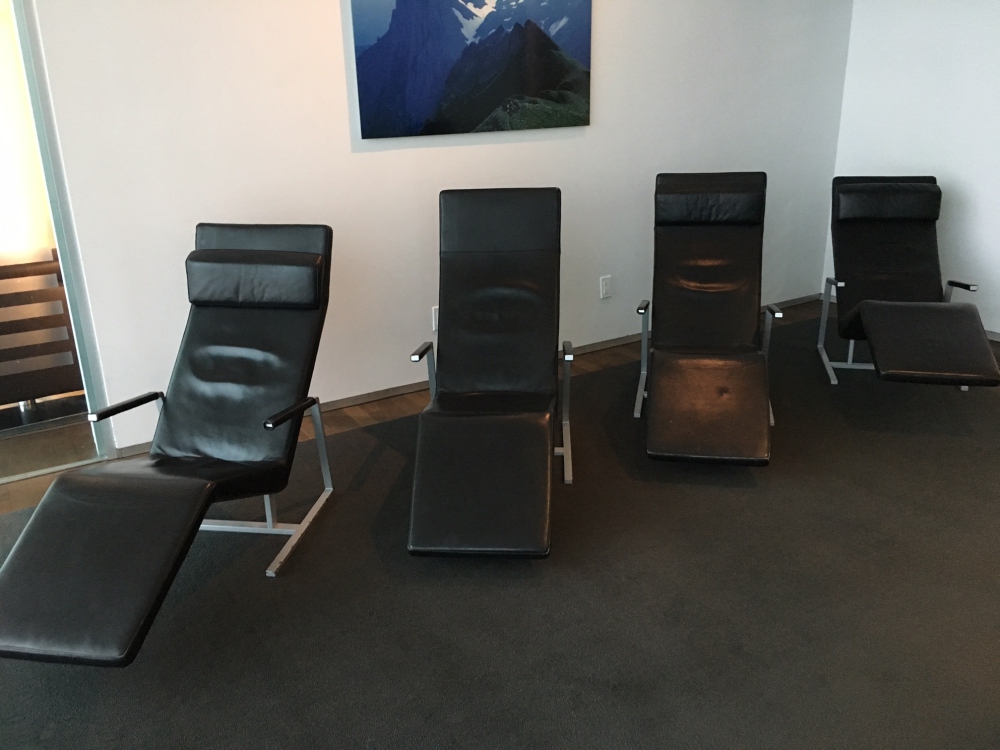 There is additional armchair seating and bar seating in the back of the lounge.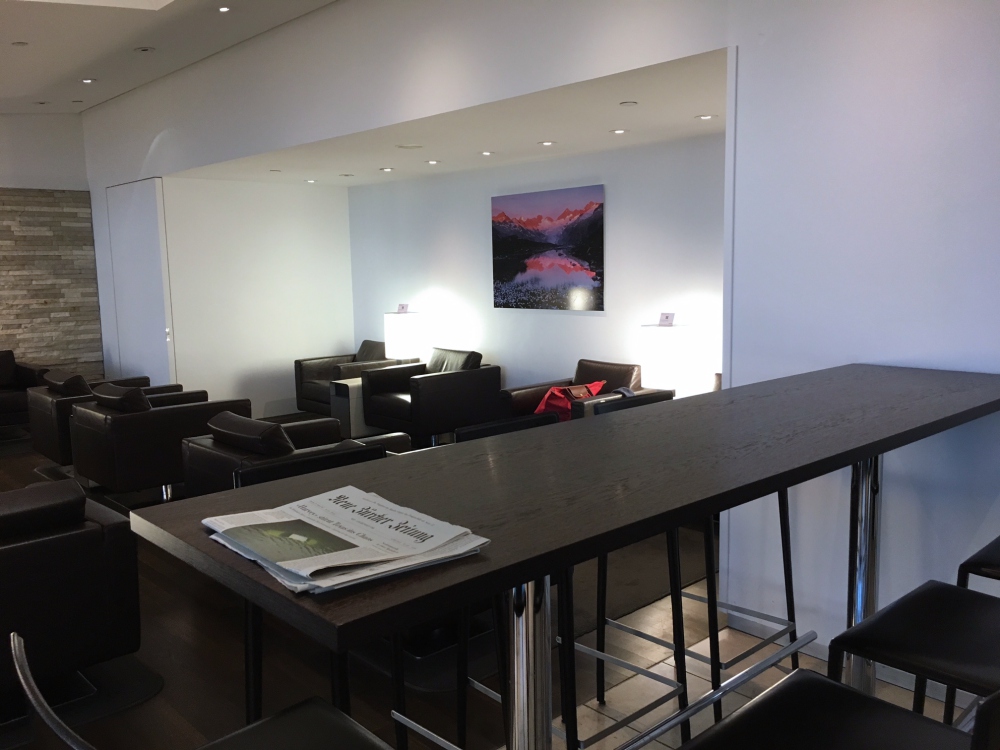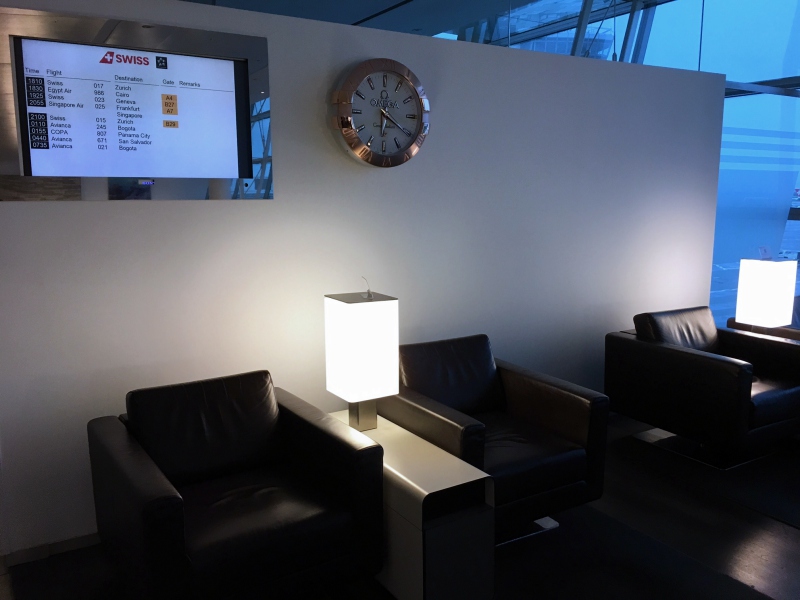 There's a basic shower room in the lounge, but it's been occupied both times I've been in this lounge, so no photos of that. You're given WiFi password details when checking into the lounge, and the WiFi worked fine for my visit.
If you like plane spotting, there are good views of the tarmac from all seating areas of the lounge: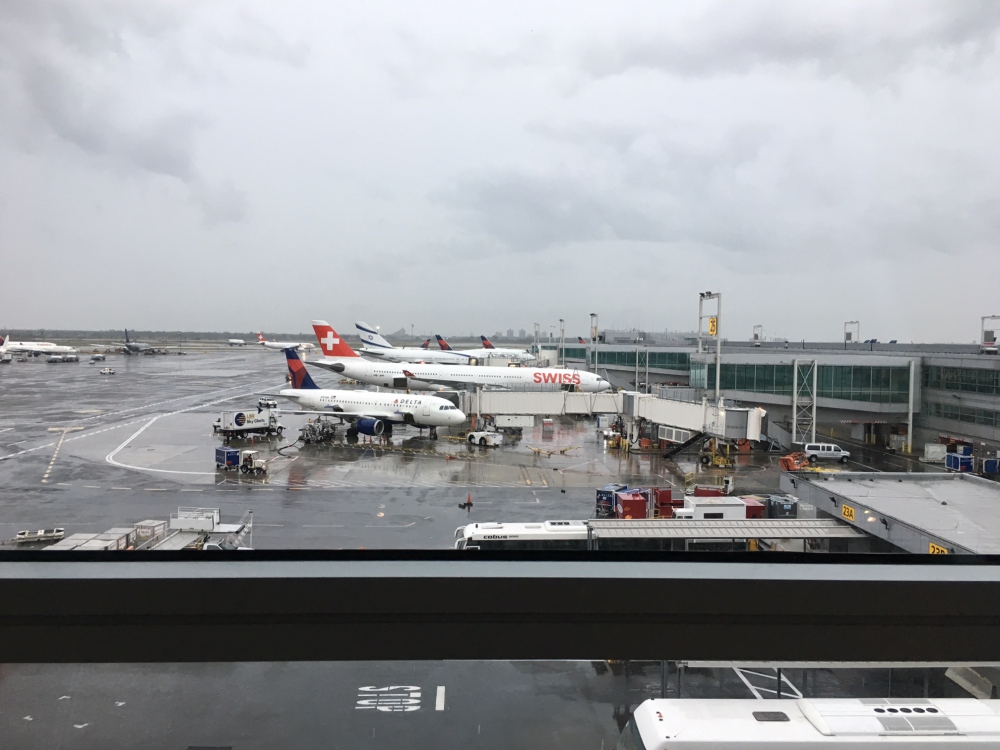 SWISS Business Class Lounge JFK Food and Drinks
I had a red eye flight on SWISS to Geneva, and since I wanted to maximize my time to rest on the flight, I was glad that there was some hot food in the lounge. Instead of labels by each dish there was a posted menu: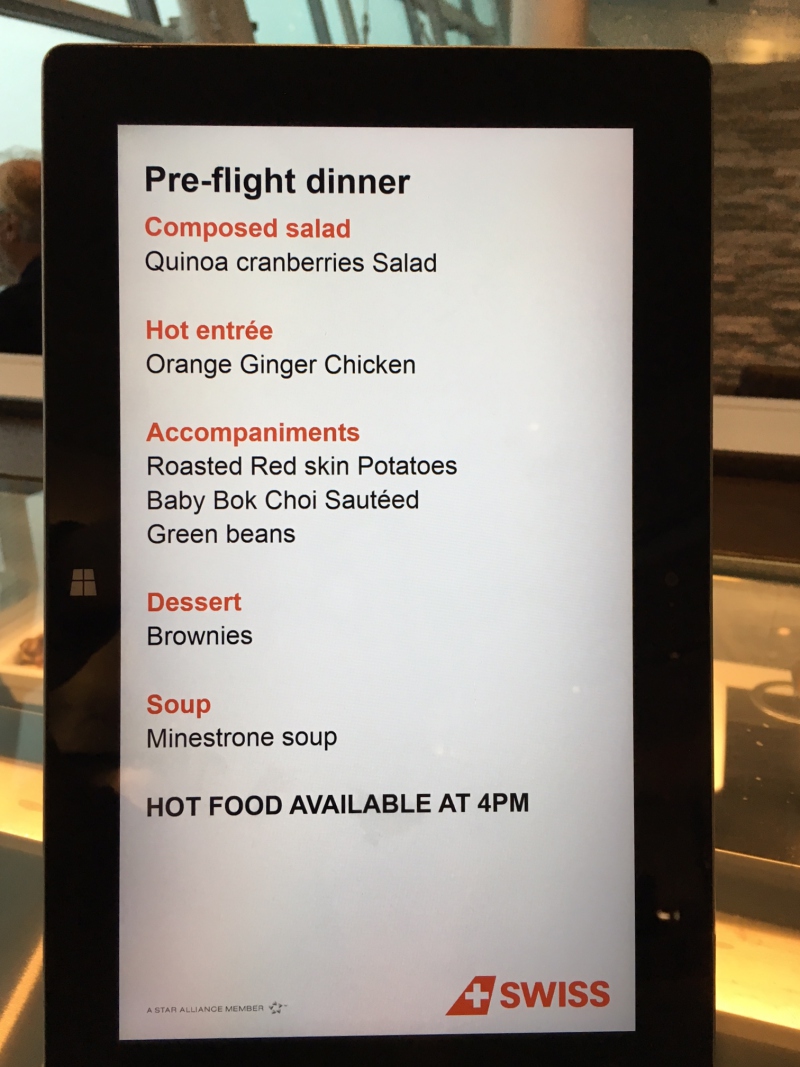 In addition, there was a salad bar: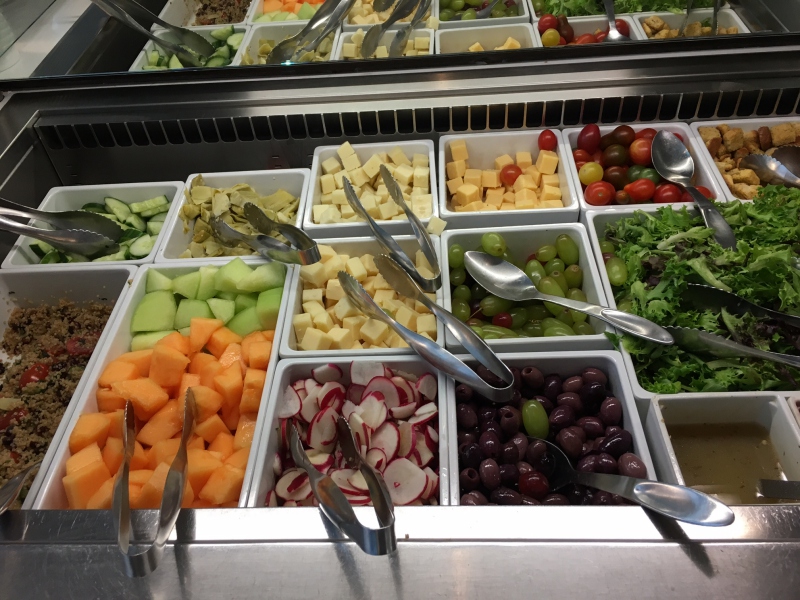 I tried the orange ginger chicken, which was decent, although akin to good cafeteria food.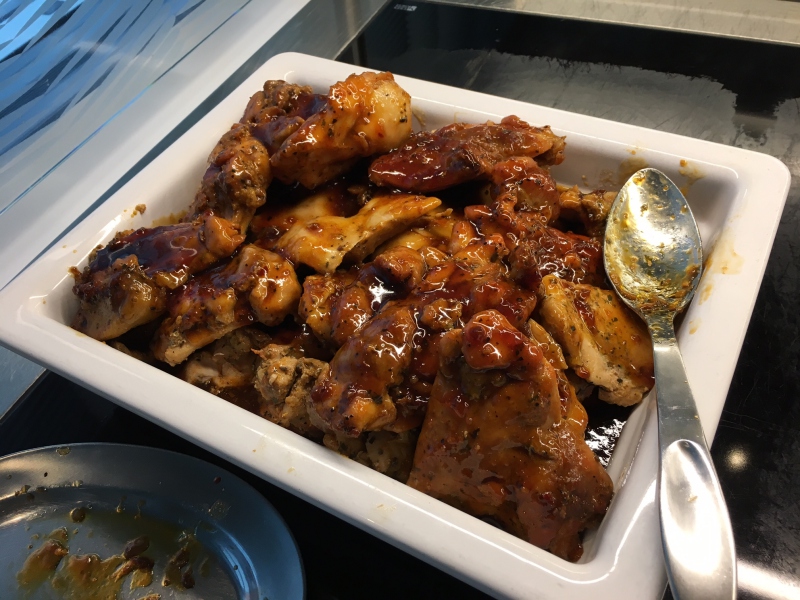 The bok choy was also fine, though a bit overcooked, although I found potatoes an odd choice to go with the Asian marinated chicken–then again, perhaps that's the Swiss part of the meal.
There was also minestrone soup and a quinoa salad that looked quite picked over, plus an assortment of rolls, but I didn't try these.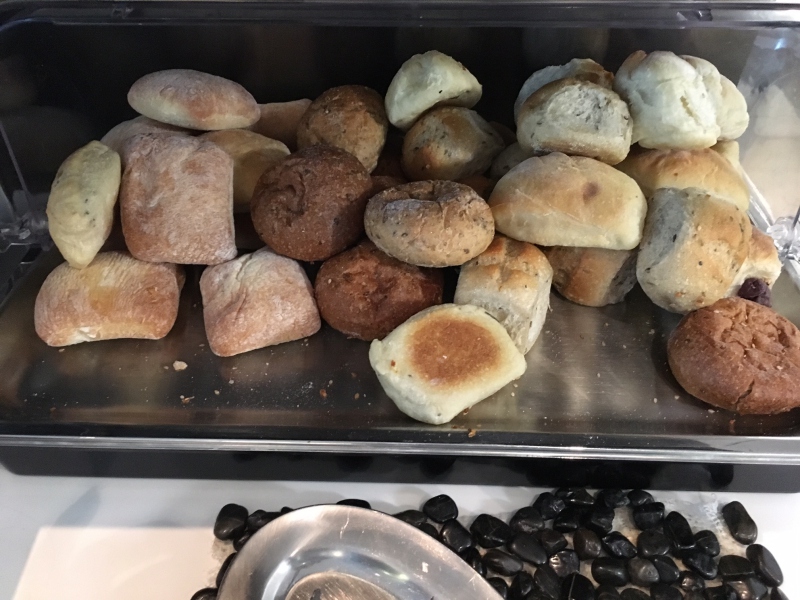 Brownies were a very American finish; I would have preferred some high quality Swiss chocolate or Swiss yogurt, although I realize lounges only serve yogurt for breakfast.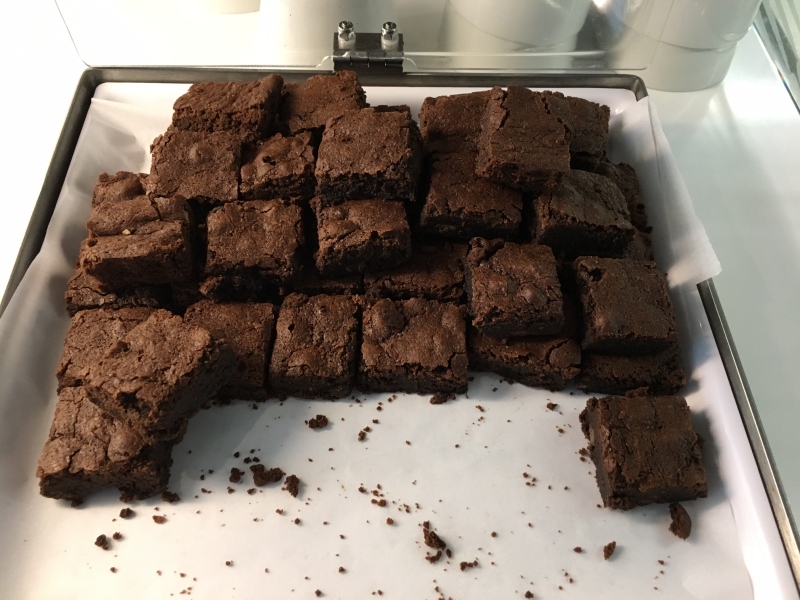 I liked that there was fresh fruit, even though only red apples and oranges were available. A SWISS model plane was perched nearby.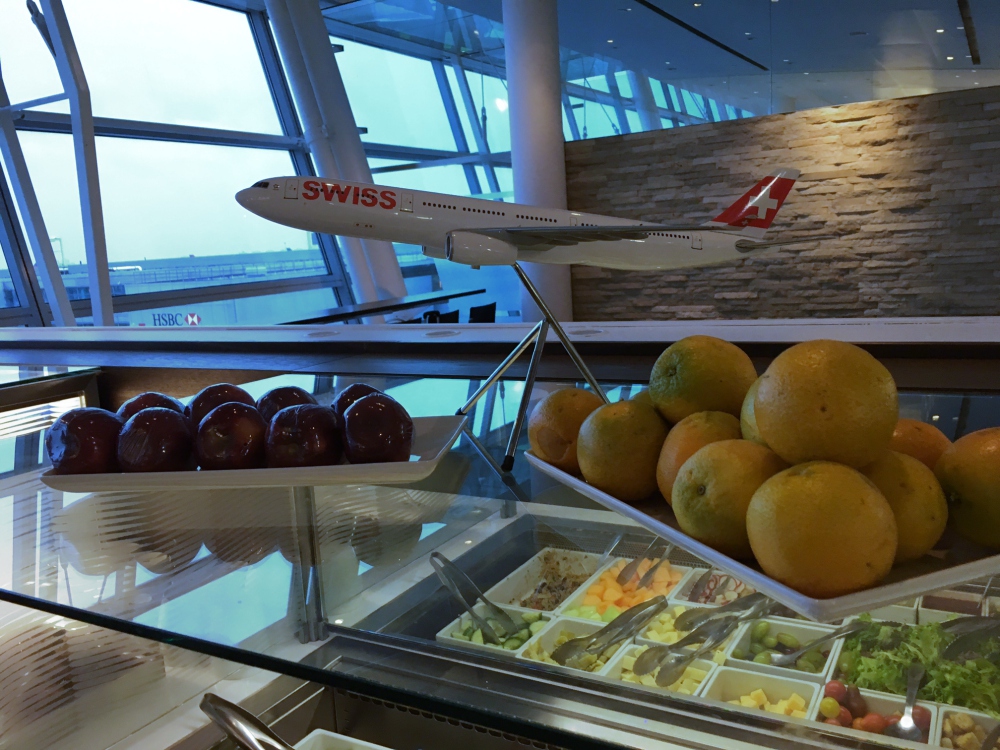 Since I was hoping to sleep on the flight, I avoided having any alcohol, but sparkling wine, red and white wine, and spirits were all available.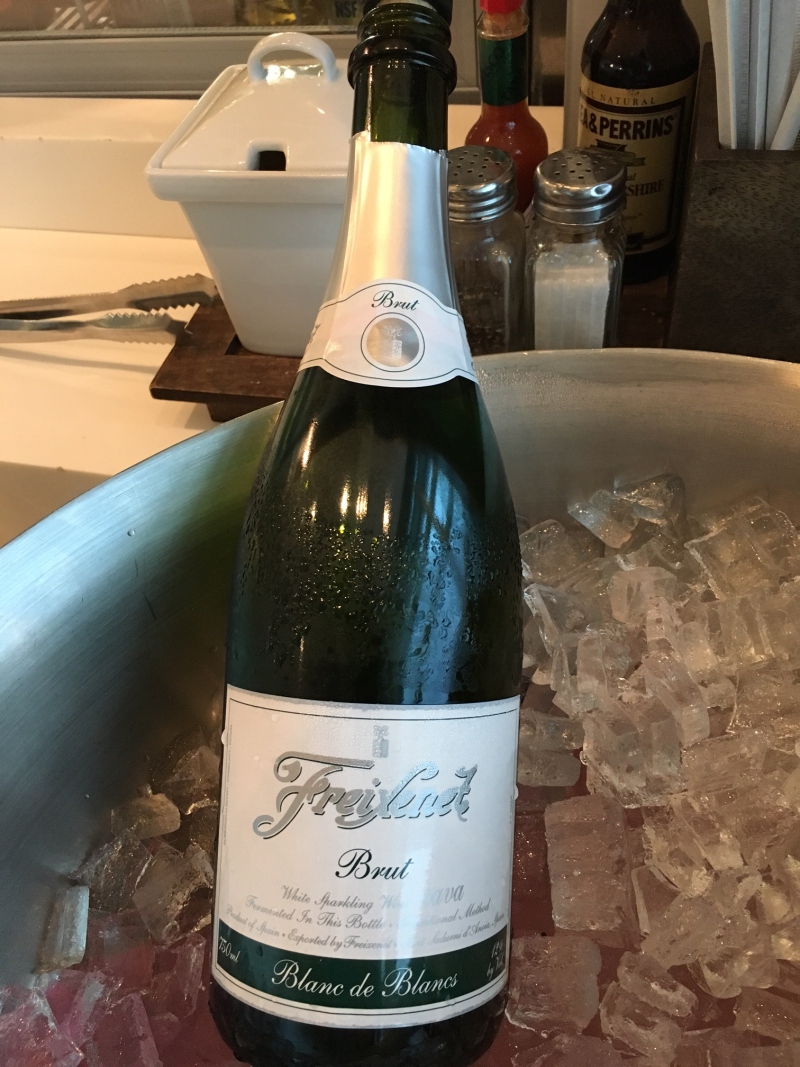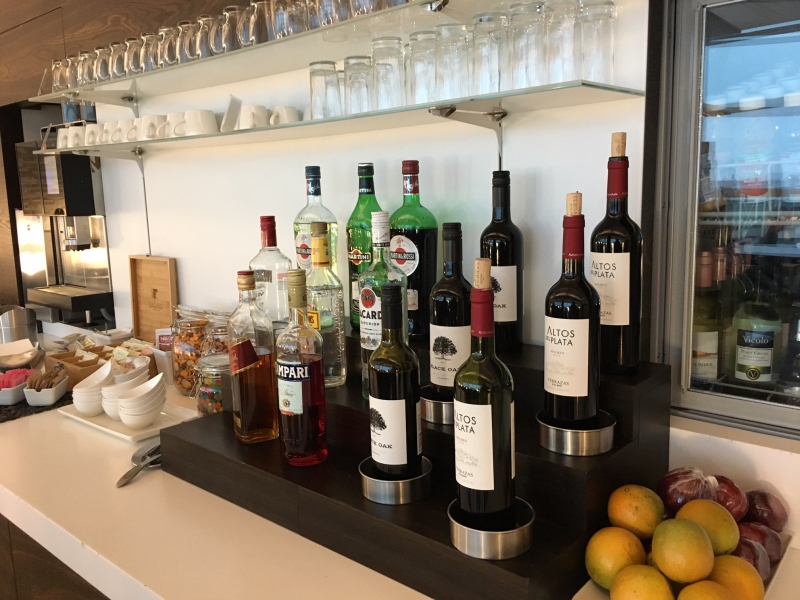 Instead, I was happy to see that the cold drinks selection included Dole pineapple juice.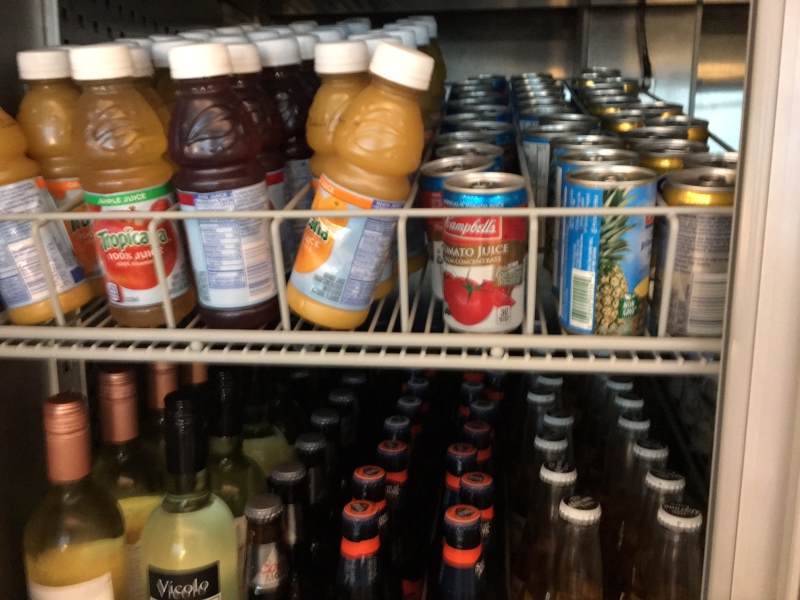 There was also Sirocco tea, a brand that I didn't recognize, since it's a Swiss brand and the Swiss are not so famous for their tea.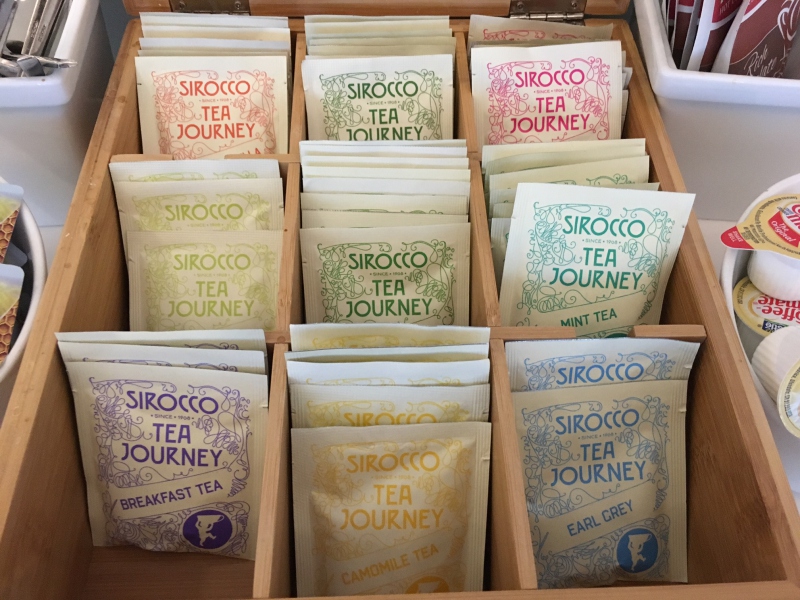 And there was a Melitta coffee machine, for DIY espresso drinks and regular coffee.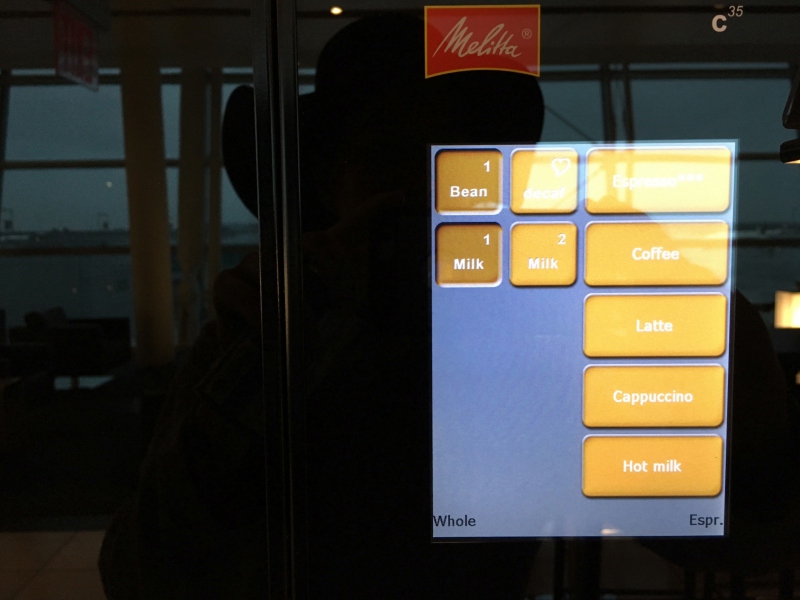 The Verdict
The SWISS Lounge at JFK Terminal 4 is on the small side, and lacks the greater seating space of the JFK Lufthansa Lounge, although during my similarly timed visit it was actually less crowded relative to its available space; no one at all was using the relaxation room, and the other seating areas weren't overly crowded. It's shower room is popular, however, so be sure to ask for it when you check-in and allow enough time in the lounge if you want a shower, even though it's a very basic shower room.
The dinner hot food offerings weren't extensive, but they were tastier than the Lufthansa lounge's, even though the quality is on par with good cafeteria food, nothing more.
Overall, the SWISS Lounge was a better experience than the Lufthansa Business Class lounge in the late afternoon/early evening before a red eye flight, and I especially like the Relaxation Room, although don't expect the extensive range of food that you'd have, for example, in the much larger Emirates Lounge. I also wish the lounge had more power outlets.
If you've recently visited the SWISS Business Class Lounge at JFK, what was your experience?
Recommended Posts
JFK Lufthansa Business Class Lounge Review
Review: Air France Lounge New York JFK
Review: British Airways First Class Lounge New York JFK Terminal 7
Review: Emirates Lounge, JFK Airport, NYC
Review: Austrian Airlines 767-300 Business Class
Need Award Booking Help? Our fee is as low as $75 per ticket if you book your hotel through us.
If you enjoyed this, join 200,000+ readers: please follow TravelSort on Twitter or like us on Facebook to be alerted to new posts.
Become a TravelSort Client and Book 5-Star Hotels with Virtuoso or Four Seasons Preferred Partner Benefits!