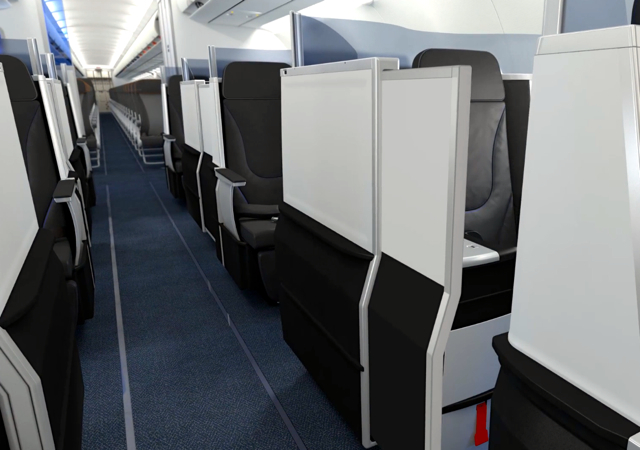 3X JetBlue TrueBlue Points for Amazon Spend has been possible since late last year, although points have been relatively slow to post, taking anywhere from a few weeks to a couple months. For example, JetBlue TrueBlue points have posted for these Amazon purchases that I made in mid-April, but nothing has posted since my April 18 purchase, even though I made other Amazon purchases April 19 and more recently.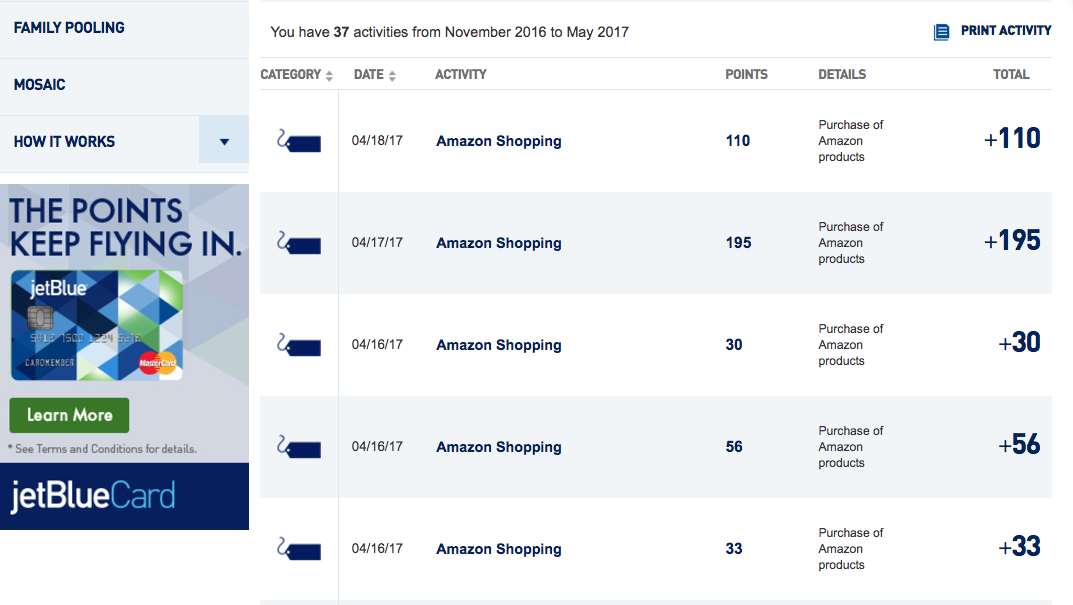 Something to note, in case you've made the same mistake I initially did, is that your unique link is dynamic, so you do have to go first to the JetBlue Amazon page each time, then login for a redirect to Amazon in order to earn JetBlue points. If you bookmark the link, you won't earn points for purchases made over 24 hours since clicking your link. Yes, it's a pain, but you do need to go via the JetBlue site each time if you want to earn the 3X. It's JetBlue's equivalent of Chase Freedom's having to activate your 5X each quarter, to "engage" you, the user.
If you've dutifully clicked through each time to Amazon after logging into JetBlue and have waited over 2 months for TrueBlue points to post, also make sure that your Amazon purchases qualify. See my initial post above for items that do NOT qualify for 3X TrueBlue points, such as purchases from Amazon Fresh, Kindle subscription orders, alcoholic items, etc.
I recommend combining earning 3X JetBlue TrueBlue points per dollar spent at Amazon, with using Amazon gift cards purchased at an office supply store using an Ink Plus card, so that you earn 5X Ultimate Rewards points as well. Or if you don't have an Ink Plus card, use a Chase Freedom card to purchase Amazon gift cards at a qualifying drugstore or supermarket this quarter, which will also earn you 5X Ultimate Rewards points, as long as you have a Sapphire Preferred, Sapphire Reserve, Ink Business Preferred or Ink Plus so that you can transfer points out.
What is your ROI when leveraging both 5X Ultimate Rewards points per dollar and 3X TrueBlue points per dollar of Amazon spend? It depends on how much you value Ultimate Rewards points, but assuming a 2 cent per point valuation, and taking into account that each TrueBlue point is worth 1.3 cents (since TrueBlue is a revenue based frequent flyer program, so that's the amount you get when redeeming) you're earning an effective return of nearly 14%:
$100 Amazon Spend
500 Ultimate Rewards points via $100 Amazon gift card earning 5X, either via Ink Plus at office supply stores or Chase Freedom with Q2 2017 5X bonus at drugstores and supermarkets
300 JetBlue TrueBlue points
500 Ultimate Rewards points at 2 cents per point = $10
300 TrueBlue points at 1.3 cents per point = $3.90
Total return: $13.90 / $100 = 13.9%
Not bad, at least if it's for Amazon spend you'd have made anyway. Plus, don't forget about
JetBlue Family Pooling
, wherby you can pool your TrueBlue points to earn an award faster.
What's been your experience so far of 3X JetBlue TrueBlue Points posting for Amazon spend?
Recommended Posts