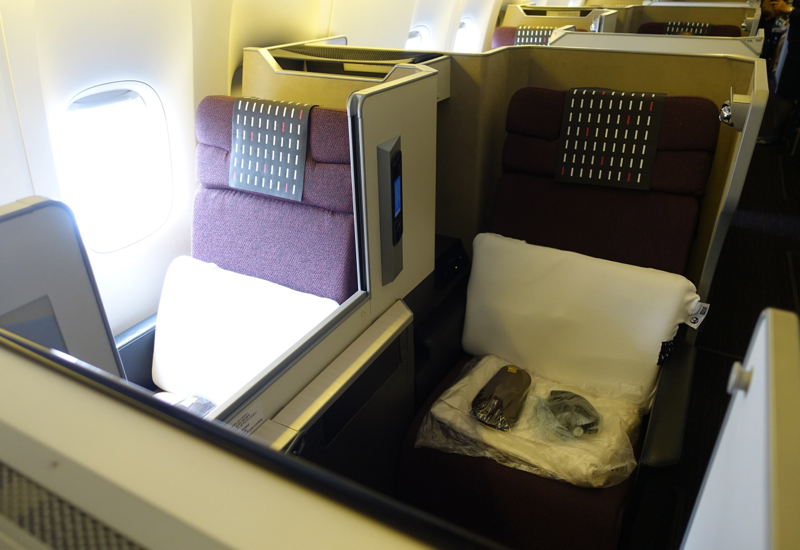 Update: JAL online seat selection is again available, perhaps thanks to my and others' complaints about the system update that had eliminated it.
—–Original Post—–
JAL Seat Selection Online is No Longer Available for AA Award Tickets and other award tickets not booked with JAL Mileage Bank miles. It's a shame, since JAL First Class and JAL Sky Suite Business Class are two of my favorite first class and business class products period, thanks to their airweave mattress, which in my view make the beds more comfortable than everything except Singapore Suites.
It used to be possible to go to JAL's international flights page, then to View My Reservations / Web Check-In where you clicked on "My Reservations" and went to a page to enter your name, JAL booking reference number, date of departure, and JAL flight number in order to pull up advance seat assignment and select your seat from the seat map.
Sure, it demanded more info than most "Manage My Booking" pages, making you enter your actual flight number and departure day, not just your name and booking reference number, but at least once you got past the finicky interface it allowed you to select seats online.
Now the Web page and functionality is redesigned, and for the worse. Yes, you can go to the JAL International Flights page and click on "My International Booking" and from there click on "View My Reservations and Print e-ticket itinerary/receipt."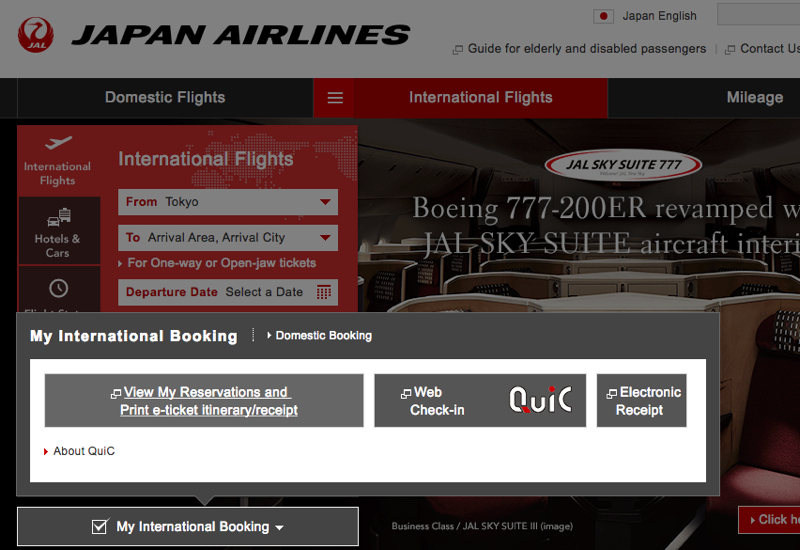 That brings you to the Japan Airlines Booking Search / Manage Booking page, where you still enter your JAL Reservation number, name (last name first, then first name/middle name in the second field), flight number and date of departure.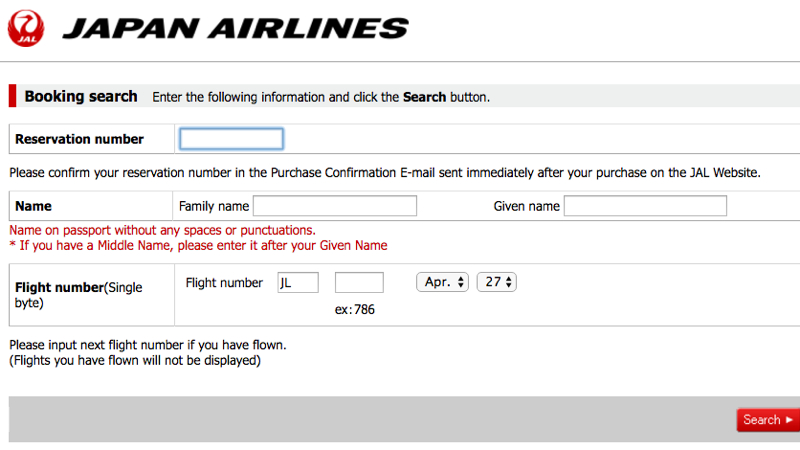 The problem is that then you'll be presented with an error message that tells you the following:
"Please note that there are some restrictions because the reservation made by other than JAL' reservation system.
It might not be updated.
It might not be shown all.
Unable to assign or change your seats through JAL home page."
Great–so you now need to call JAL at 800-525-3663 to request a seat–you can't select it online yourself, if you booked an award ticket with AAdvantage or other partner miles.
So I called Japan Airlines and after a long hold time finally got an agent who was able to help me select seat 9K for a JAL Sky Suite Business Class. Once it was selected, it was possible to go back into the reservation and see the seat assignment. I always like to have some record of the seat assignment to give an Award Booking client or even for our own travel when we care about the seat we selected, even though you do need to keep checking this since some airlines (ahem, Air Berlin) are particularly notorious for changing your carefully chosen seat assignment.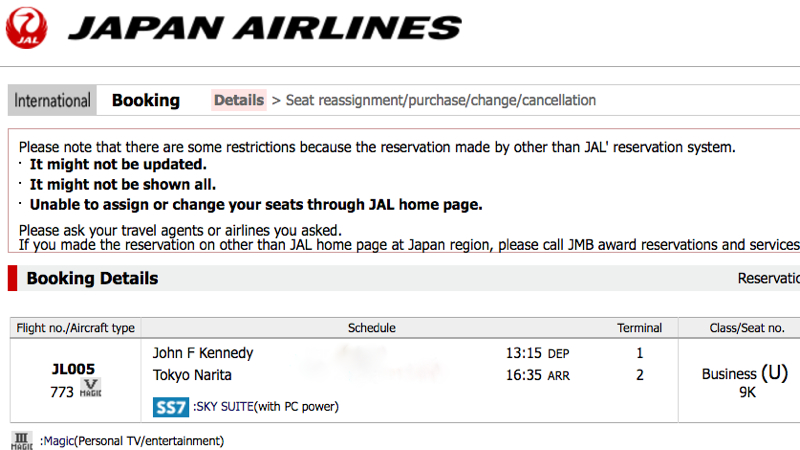 The Upshot
You'd think that in this day and age airlines would be figuring out how to *reduce* the number of calls they have to answer, at least for things such as seat assignments. I can certainly understand why there's a disincentive to make it easy for travelers to do online award availability searches and bookings of partner airlines, but in this case, the ticket is already booked on JAL and by forcing ticketed passengers to call JAL, JAL is also increasing hold times for passengers who may want to purchase or change a JAL ticket by phone. I doubt those customers will appreciate longer hold times. For my own call to JAL I was on hold over 25 minutes until I finally got an agent–not a change I'm happy about, to say the least.
Have you encountered this issue of no more JAL seat selection online for AAdvantage award tickets?
Related Posts
Review: Japan Airlines JAL Sky Suite 777 Business Class
Top 4 First Class Awards to Tokyo and Best Tokyo Luxury Hotels
Review: Japan Airlines JAL 767-300ER Business Class
Review: Japan Airlines JAL First Class Lounge Tokyo Narita
Review: Japan Airlines First Class 777-300ER
Need Award Booking Help? Our fee is as low as $75 per ticket if you book your hotel through us.
If you enjoyed this, join 200,000+ readers: please follow TravelSort on Twitter or like us on Facebook to be alerted to new posts.
Become a TravelSort Client and Book 5-Star Hotels with Virtuoso or Four Seasons Preferred Partner Amenities!