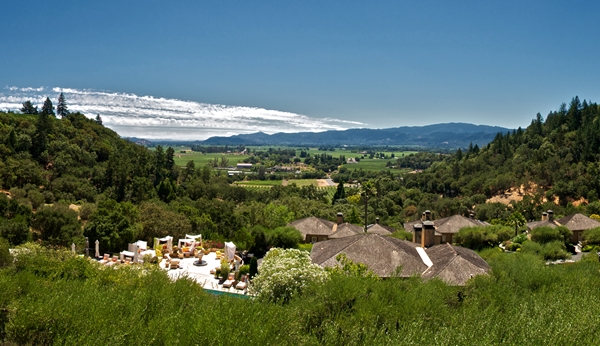 Why go
Napa is a natural getaway for foodies and wine lovers in San Francisco and the South and East Bay, but it's also an ideal vacation for anyone who enjoys pairing idyllic landscapes reminiscent of Tuscany with luscious wines, fascinating winery and cave tours, and some of the top tables in the country. Best of all, apart from some formality at the French Laundry, all of this is with very little pretension, this being California Wine Country where clean, dark jeans are perfectly appropriate at even the finest restaurants.
Insider Tips
High season for Napa is summer and harvest time, May through early November, when you can expect higher room rates and harder-to-get restaurant reservations and winery tours. Consider visiting in the low season of December-April, to obtain lower rates and more low key wine tastings.
If dining at the French Laundry is a priority, be sure to plan well in advance and call when the restaurant starts taking reservations, exactly 2 months prior to when you wish to dine.
If you'll be staying in a Napa hotel, ask if the concierge is able to make reservations at the French Laundry (or other hard-to-book Napa restaurant) for you. You may even opt to make your hotel decision based on its concierge managing to procure a reservation for you!
It goes without saying, but don't drink and drive. If appointing one of you as the designated driver isn't an option, book a shuttle or car service.
Most wineries offer the option to ship your wine; if you're visiting in the hot summer heat, take them up on it, as you don't want your wine purchases to spoil in the hot trunk of your car.
Where to stay
If money is no object and you're seeking a truly luxurious romantic escape or celebrating a special occasion, head to Auberge du Soleil in Rutherford. Book a beautifully appointed suite with panoramic views of the valley, wander the lovely private grounds with their unique sculptures and works of art, relax with soothing spa massages, and don't miss exceptional dining at the acclaimed Michelin-starred restaurant.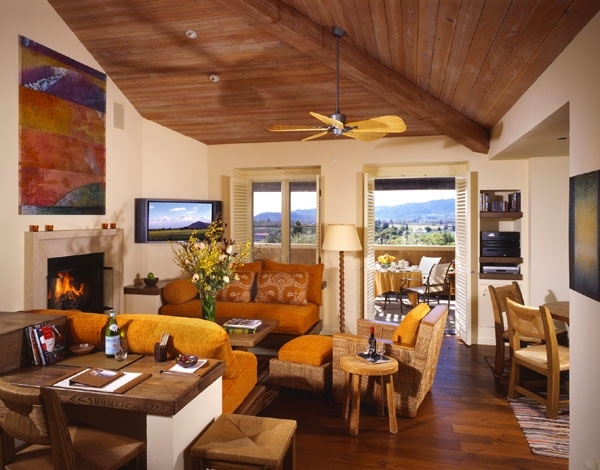 Yountville is home to one of the highest concentrations of Michelin-starred eateries within a quarter mile of each other, and you can walk to these temples of fine cuisine if you stay at the Bardessono. The 4.5-star hotel is a good choice if your tastes run to the modern, eco-friendly and Zen-like, with its spacious spa suites and bathrooms, each with a cozy fireplace and private courtyard or balcony. Request an upper floor room, to avoid possible noise from upstairs guests as rooms are not carpeted. The hotel is pet friendly, so while ideal for dog owners, is not a good choice for allergy sufferers. Prices are high, $450-1000/nightly, but include thoughtful extras such as free Wi-Fi, free bicycle rentals, complimentary bottled water and free valet parking.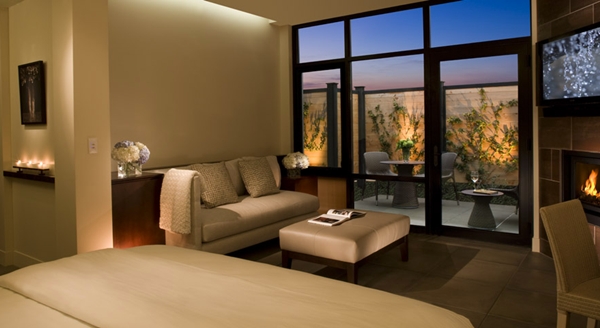 Not to worry if you don't have $500/night to spend on a hotel room; AVIA Napa offers a superb modern boutique hotel experience, from its inviting outdoor terrace outfitted with porch swings and a fire pit to its thoughtfully appointed rooms and suites, with gas fireplaces, Cuisinart coffee makers, complimentary Wi-Fi, 42" flat panel TVs and refreshment bars with Dean & Deluca snacks. The hotel is pet-free and a good choice for anyone with pet allergies. Rates start at $150 for a weekday stay and range to $500 for the hotel's Vintner Suite. Better yet, participate in TravelSort's reverse auction for a chance to win a Master Tub Suite at up to 90% off, and to unlock an exclusive flash sale deal on all room types.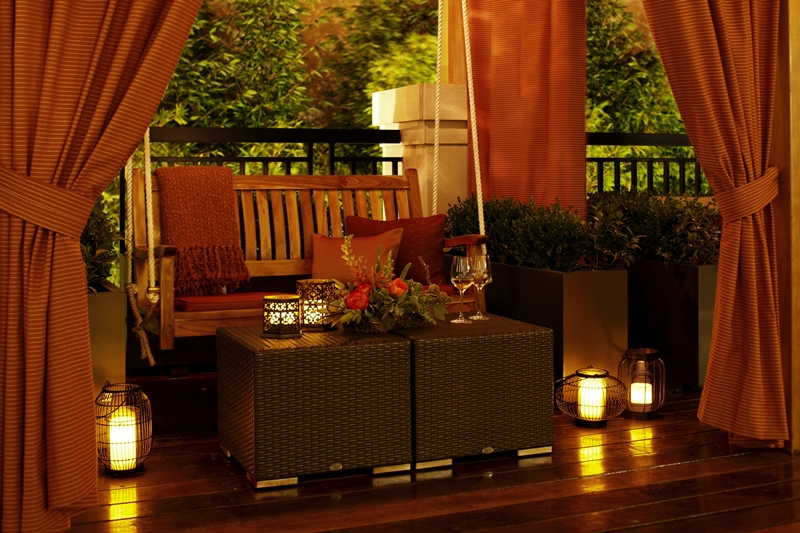 Is a B&B and hearty homemade breakfast more your style? Try the Inn on First, also in downtown Napa. Hosts Jim and Jamie welcome you to an immaculate and beautifully decorated inn, with a choice of rooms in the historical mansion and more spacious suites in the garden. Each room has a cozy gas fireplace and a Jacuzzi tub, and in-room massages can easily be arranged. Jim is a former professional pastry chef, so you can look forward to wonderful chocolate truffles and Mumm champagne on arrival, fresh bread, scones or other pastries at breakfast, and innovative delights from chile rellanos stuffed with housemade sausage and avocado cream to egg to sweet potato Dutch pancakes with fresh berries. Save room for fresh baked chocolate chip cookies in the afternoon. Rates range from $205/night in low season for the smallest rooms to $385/night in peak season for the largest suites. The inn is pet-friendly, so not a good choice for allergy sufferers, and children must be over 12.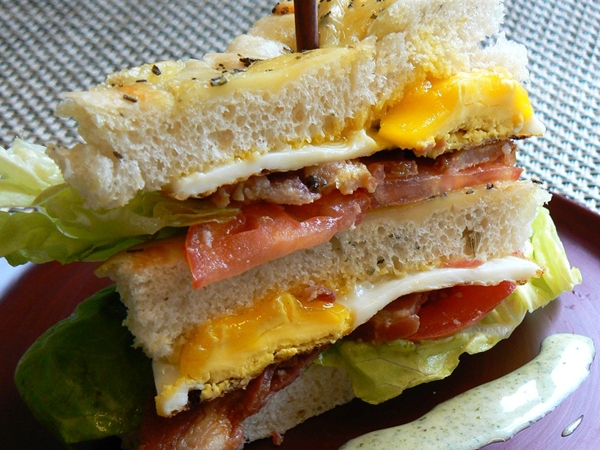 What to eat
Perhaps the best known Michelin-starred restaurant in Napa, Thomas Keller's French Laundry in Yountville continues to attract foodies and couples celebrating a honeymoon or special occasion with its nine-course tasting menus (a vegetarian option is also offered) and superb wine list. "Oysters and Pearls" is perhaps the restaurant's most iconic dish, a sabayon of pearl tapioca with Kumamoto Oysters and white sturgeon caviar. Note that the French Laundry does require gentlemen to wear a coat and to keep it on while dining.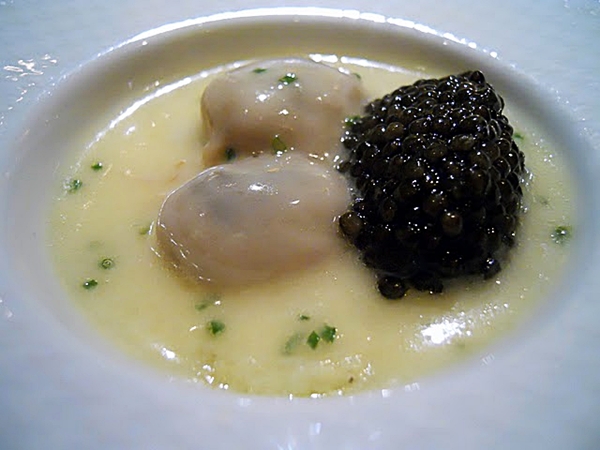 If you quickly deplete your French Laundry parting gift of shortbread, never fear, you can visit Keller's nearby original Bouchon Bakery (there are now outposts in Las Vegas and New York City) may be known for its macarons and chocolate bouchons, but we prefer it for bacon cheddar scones, double chocolate chunk cookies, brioche, and seasonally available stollen and apricot pistachio frangipane tart.
If you're not up to the time and money investment or formality needed for the French Laundry, consider 1-Michelin-starred Redd, from chef Richard Reddington, a veteran of Masa's and Jardiniere in San Francisco and Auberge du Soleil in Napa. Must-try dishes include the lobster risotto, glazed pork belly, and the duck confit with foie gras meatballs and lentils.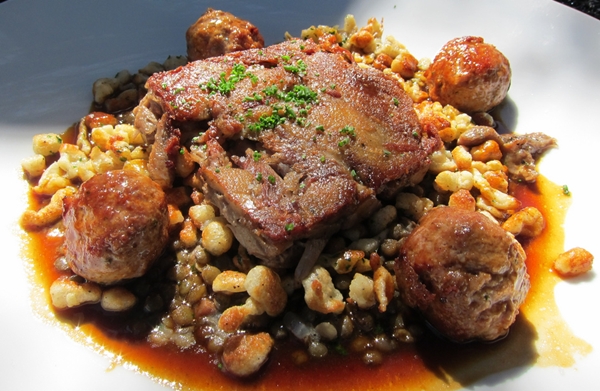 Even if you're not staying at Auberge du Soleil, it's worth the trip to Rutherford for either a special occasion dinner or a decadent brunch, while taking in the spectacular view of the valley. For dinner, don't miss the foie gras, Liberty Farms Duck and the chocolate torte. The 3-course brunch is good value, at $58, as it includes a bellini or other drink, scrumptious warm breads and pastries, a starter, entrée and dessert. Try the duck confit hash and eggs, or the lobster omelet.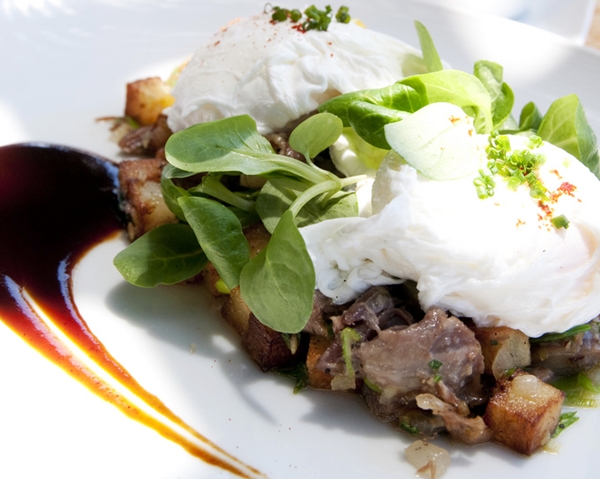 In downtown Napa, try Oenotri for great homemade pastas (try the pasta with lamb sugo), polenta with gorgonzola, affordable wine by the glass, and decadent desserts, such as butternut squash torte with pumpkin seed gelato, and chocolate budino with espresso marscapone.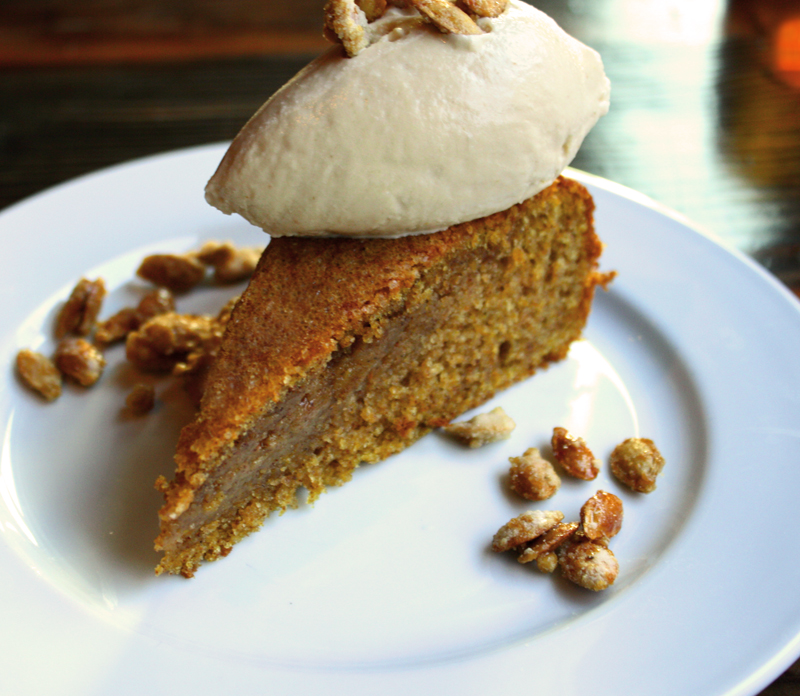 Napa is not exactly a hot spot for sushi or Japanese food, but Morimoto Restaurant, of Iron Chef fame, does an admirable job. Try the toro tartare, foie gras chawan mushi, sea urchin carbonara, and kakuni. Note that the place does get busy and quite noisy, so it may not be the best for an intimate, romantic date.
If you'll be out all day wine tasting, put together a picnic at the Oxbrow Public Market to take with you to enjoy at one of the wineries that allow picnicking: organic produce from Oxbrow Produce and Grocery, cheeses from the Oxbrow Cheese Merchant, and artisanal breads from Model Bakery.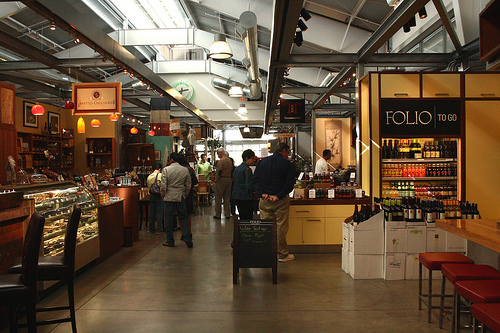 What to see and do
Napa has many well-known wineries, including Beringer, Frog's Leap, Mumm, Niebaum-Coppola, Stags' Leap, and many others. Some of our favorites aren't the best known, however:
While not cheap, with its $40 tasting fee, Jarvis Winery is beautiful, the tour, including of the cave, is fantastic, and Jarvis makes excellent (albeit pricey) chardonnays, notably their Lake William blend, and reserve Cabernets. The tasting includes 6 wines, and is accompanied by a selection of cheeses. The winery is about a 25 minute drive from downtown Napa, so allow sufficient time to get there. Tours are by appointment only.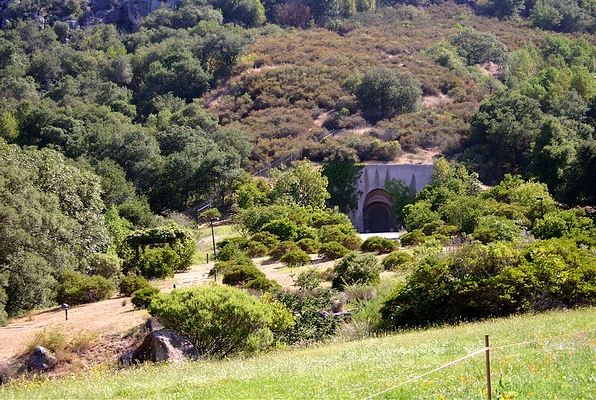 Elyse Winery is another winery off the beaten path. Come here for hearty Zinfandels and Cabs, sampled in their small tasting room. Be sure to try their 2007 Morisoli and Korte Ranch Zinfandels. Tastings are by appointment only: call (707) 944-2900.
Salvestrin Winery (St. Helena) is a family-run winery with excellent Sauvignon Blanc, Cab, and Petite Syrah. Wine tastings are $15 and include a vineyard and barrel room tour. Make an appointment by calling 707-963-5105. Note that some wines are only available to wine club members.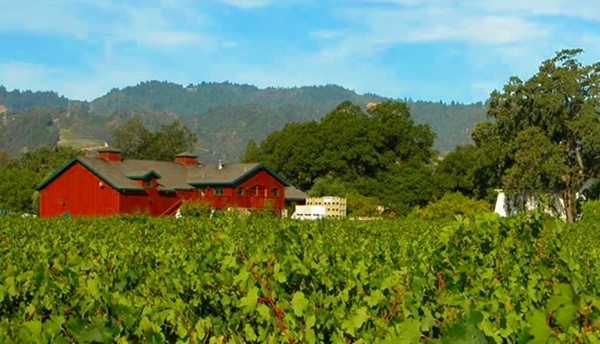 You may question whether the $40 tasting fee and the winding drive up to Barnett Vineyards is worth it, but if you truly love wine, just go. You'll be rewarded with stunning views from the private deck, a tour (weather permitting) of the vineyard, and a tasting of some of the best Merlot and Cabernet around—make a point of tasting the Cabernet Rattlesnake Hill, which they are known for.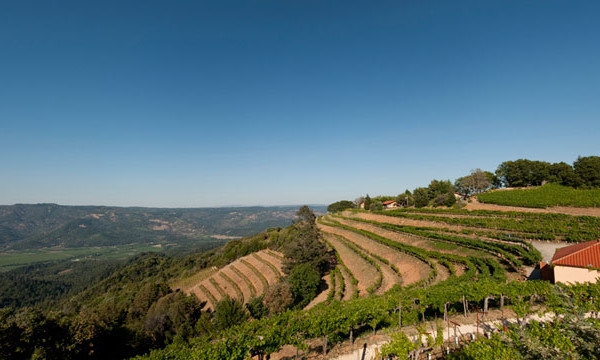 Viader is also for the wine connoisseur; tasting is somewhat pricey, at $35/person for a flight of 5-6 wines (Viader Estate and DARE by Viader). $50/person (minimum four people) will get you the Reserve tasting which includes both current releases and reserve wines such as the acclaimed "V" petit verdot cabernet sauvignon blend that the winery is known for. A cheese pairing accompanies the Reserve tasting.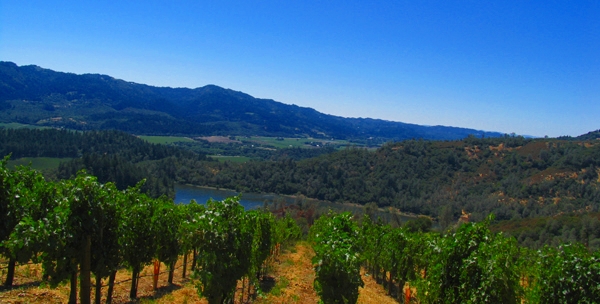 There's plenty of outdoor activities to embrace as well in Napa. Try a bike tour, hiking or kayaking with Napa Valley Adventure Tours. Try their "Savor the Experience" 10am-4pm tour ($170) that includes biking along quiet lanes through 40 acres of vineyards, a tour of the vineyard, cave tour, barrel tasting, and catered organic picnic lunch.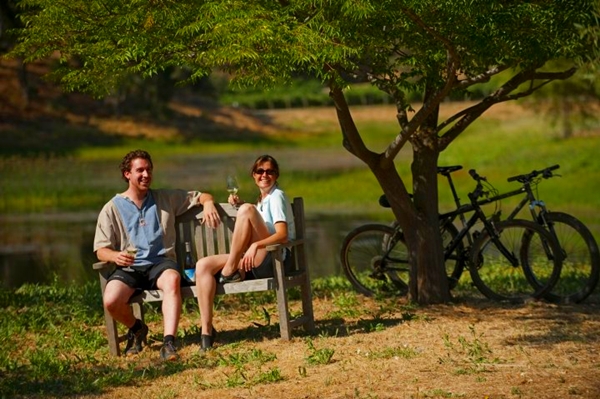 Fancy an aerial view of Napa? Try a hot air balloon ride from either Napa Valley Balloons (larger operation, but less romantic as they tend to fully book their flights) or Napa Valley Drifters (there's a chance you'll be the only ones, plus the operator, in the balloon's basket). Note that for both, flights are in the early morning, as this is when the weather tends to be calmest.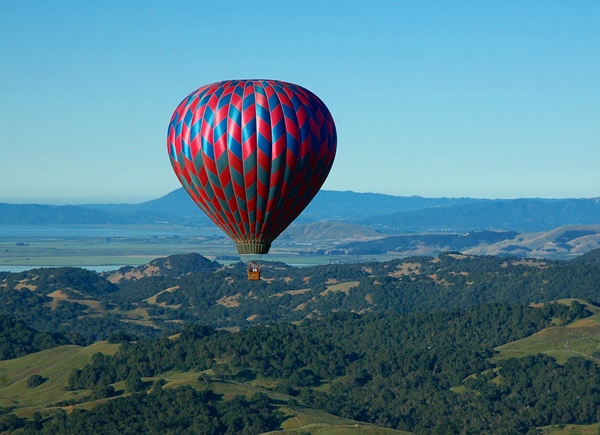 Photos: Auberge du Soleil, Bardessono, AVIA Napa, Inn on First, cchen, yuichi.sakuraba, bryce_edwards, arloguthrie, Napa Valley Adventure Tours