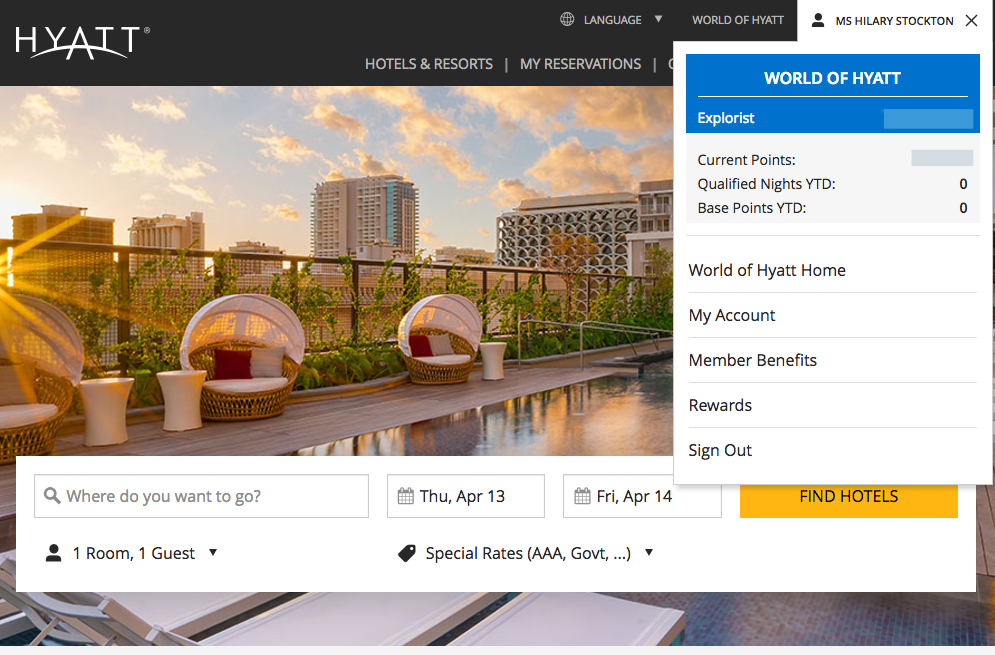 Is Hyatt Explorist elite status worth it, for the Club Access Awards? TravelSort reader Laura writes "I finally received my Hyatt Explorist match from MGM Gold. Apart from the 20% bonus points, the main benefit seems to be the 4 Club Level upgrades per year. But how easy is it to use these?"
Great question. The new "World of Hyatt" has 4 membership tiers and revenue-based qualification, so it's a devaluation for many previous Hyatt Diamonds, the highest level under the old loyalty program, Hyatt Gold Passport. If you're a Hyatt Explorist via a status match, or considering earning Hyatt Explorist status, here's a FAQ to help you decide if it's worth it or not.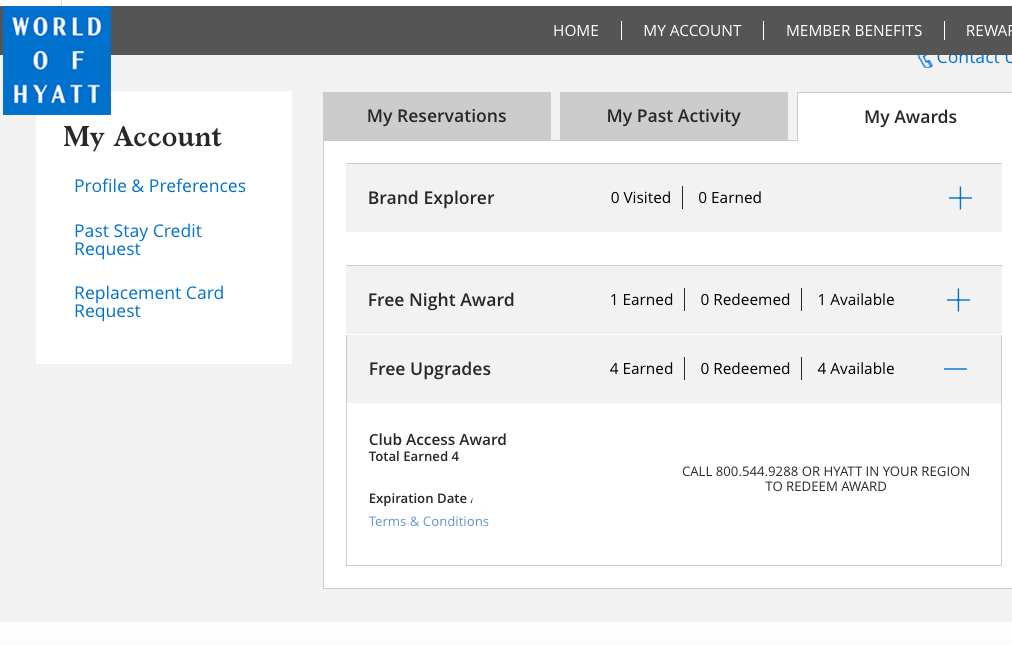 Hyatt Explorist Club Access Awards FAQ
How Many Club Access Awards do Hyatt Explorist Members Get Per Year?
Hyatt Explorists receive 4 Club Access awards per membership year.
Is This a Club Level Upgrade or Only Access to the Club Lounge?
It's only access to the club lounge; it does not entitle you to be placed in a Club level room.
How Many Nights Is Each Club Access Award Valid For?
Each Club Access Award is valid up to 7 consecutive nights, for one room only.
How Long is the Club Access Award Valid For? Can I Redeem for a Stay That Finishes After It Expires?
Each Club Access Award is valid for one year from the date of issue, and the check-out date of the stay must be *before* the expiration date of the award.
How Do I Redeem the Club Access Award?
You must call 800-228-3360 to redeem your award, in conjunction with a room reservation. The terms state that the award must be redeemed when making the underlying room reservation, although there are reports of members being able to add the award to a pre-existing reservation.
Can I Apply the Club Access Award to Any Hyatt Reservation?
No; you can only apply it where your reservation is made using a paid an eligible rate or you've redeemed points or points + cash for an award night. You can *not* use the award with other free night awards, such as the Hyatt Credit Card anniversary free nights, the Hyatt Credit Card 2 free nights signup bonus, or the 5-brand free night awards.
Which Hyatt Hotels Have a Club Lounge?
Select Hyatt Regency and Grand Hyatt locations have a club lounge. Note that Hyatt's upscale properties, such as Park Hyatt and Andaz, do NOT have club lounges (except for the Park Club at the Park Hyatt Melbourne, Park Hyatt Canberra and Park Hyatt Hamburg).
Generally, your best bet is to check the Rooms page of the Hyatt property you're considering, to see if it mentions a Regency Club (for Hyatt Regency hotels) or a Grand Club (for Grand Hyatts).
Will I Always Be Able to Apply a Club Access Award?
No, and this is the rub–these awards are subject to capacity controls. Per Hyatt's terms: "Access to a hotel or resort's Club lounge is subject to the individual hotel or resort's lounge maximum capacity." Because of this, some Hyatt Explorists have been told that their Club Access Award can't be applied, in some cases even when the hotel is still selling Club level rooms.
It's still early days in the World of Hyatt program, so we'll need additional data points of when Explorists have been able to and haven't been able to use their Club Access Awards.
If you're a Hyatt Explorist, have you been able to apply a Club Access Award for your chosen hotel and dates, and if so, which one?
Recommended Posts
New World of Hyatt Loyalty Program: 4 Membership Tiers and Revenue Based Qualification
Park Hyatt Maldives Review 2016
Dear Park Hyatt: Please Make Your Beds More Comfortable
Hotel Review: Park Hyatt Paris-Vendome
Need Award Booking Help? Our fee is as low as $75 per ticket if you book your hotel through us.
If you enjoyed this, join 200,000+ readers: please follow TravelSort on Twitter or like us on Facebook to be alerted to new posts.
Become a TravelSort Client and Book Your Hotel with Virtuoso or Four Seasons Preferred Partner Amenities!