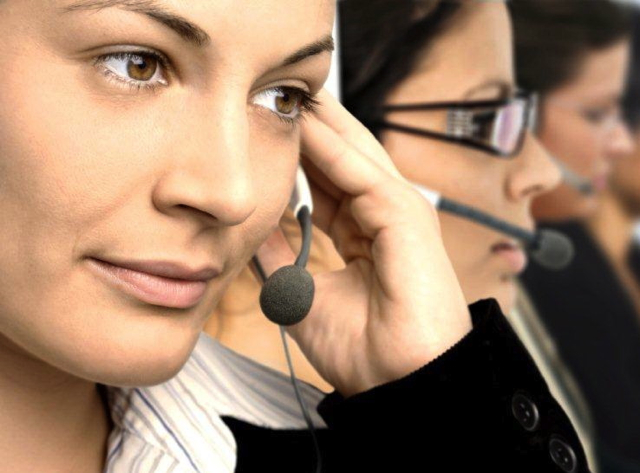 Hang Up, Call Again (HUCA) is something most folks know about, but it can be hard to make time for. Planning award travel and earning miles and points with the best travel credit cards takes time, and often the last thing you want to do is call another call center and wait on hold to speak to an agent. But, if you're willing to spend the bit of extra time, HUCA can pay off in a number of ways in planning travel and saving money.
Here are just a few examples of how HUCA can pay off:
This is especially the case with US Airways, since you have to call to book all US Airways partner awards anyway, but even for other carriers, especially for more complex awards, you may need to call back either to get a more experienced agent or a more helpful agent that will work well with you in getting the itinerary booked, without making up rules about how you can't do what you're trying to do.
2. Getting a Retention Bonus
It's not uncommon to hear that there is no retention bonus offer now for the card you're calling about. While it's possible there really is no retention offer (especially if you haven't spent much on the card and aren't seen as a valuable customer), it's often worth calling back in a few days and seeing if you get a different answer. Also see 10 Tips for Retention Bonus Offers.
3. Getting a Credit Card Annual Fee Waived
Just today, I called about my Lufthansa Premier Miles & More card and politely asked if the first year annual fee could be waived, similar to the Barclays Arrival Card and most other travel credit cards in my wallet. The first agent demurred, so I called again and a second agent was willing to transfer me to a specialist who was able to waive the $79 annual fee, which per the card terms is not waived the first year. Your mileage may vary and I can't guarantee it will work for you, but it never hurts to ask nicely.
4. Cancelling a Non-Refundable Reservation
If you have a genuine family emergency, such as a severe illness or death in the family that means you won't be able to travel on non-refundable reservations, I definitely recommend asking whether you could change or cancel your reservation without penalty. Note that I do *not* recommend asking for this exception just because you changed your mind, nor do I suggest making something up. But life happens, and the worst the airline or hotel can say is no, that you're out of luck. Here's a great Flyertalk example from someone who unfortunately had a death in the family, and initially thought they would be out the cost of an Avios award flight on American, AA reservation and two hotel reservations, all of them nonrefundable (the award flight was being cancelled fewer than 24 hours prior to departure) but was able to receive refunds on everything except for taxes and fees already paid by British Airways to AA.
Hang Up, Call Again Tips
1. Do Your Research Before Calling
As with all award bookings, you want to have done your research first, so that you know actual award availability including flight numbers and times. This is especially important for US Airways, as many agents will tell you the award you want isn't available, and you'll need to feed segments one by one to the agent.
It's also important to know what is and isn't feasible. There's plenty of leeway in award routing for US Airways awards if you're willing to keep calling back (which will undoubtedly change with the US Airways American Airlines Merger). But you can bet that if you're trying to get >24 hours as an international stopover on an American Partner award and have that price as a single award ticket, it isn't happening: it will automatically price as two awards, and no amount of playing nice or cajoling will make it otherwise.
2. Be Friendly and Empathize with the Agent
Put yourself in the shoes of a typical customer service agent–he or she probably deals with disgruntled and sometimes hostile customers. A lot. Every day. So it can be a breath of fresh air to deal with a pleasant customer who isn't complaining bitterly about something. The Golden Rule is still alive and well, and if you treat the agent as you'd want to be treated if you were doing their job, you're more likely to get more of what you want from the call.
3. If the Agent Isn't Helpful, Don't Push–Thank Them for Help and End the Call
Sometimes it doesn't matter how friendly or nice you are–the agent is one that shouldn't be in customer service or is just having a bad day. Thanks them for their help and end the call gracefully. What you want to avoid is having your itinerary or account notated, since that can make it pretty much impossible to get what you want, which would then entail starting from scratch, if it's an award ticket, or foregoing the bonus or whatever you were asking for in credit card or other cases.
4. Consider Calling an International Call Center 
In some instances it can work out better to call an international call center rather than a U.S. based call center. While it's true sometimes it can be a harder call as English isn't their first language, the gain can be a more helpful agent, as the job may be more important and pay relatively better for them vs. other available jobs than, say, a U.S. call center agent vis a vis other U.S. jobs. So you may be less likely to be shot down or have your account notated with negative comments based on what you're asking for. There have also been instances where it's been critical to call international call centers, such as the Delta partner award booking snafu last year when Skymiles members were unable to book Delta SkyMiles Business Class awards on Air France / KLM and had to call Asia call centers to get these booked.
5. It Can Work In Person Too
Since I fly almost exclusively on award tickets, I don't have status with any airline. Nonetheless, recently I wanted to change my same day flight at the airport (there were no irregularities, I just wanted an earlier flight) Customer Service didn't charge me what would normally be a $75 same day flight change fee.
Similarly, for hotels, I've had the experience of asking one front desk agent for a benefit, such as a room on a higher floor, a late check-out, etc. and been declined, then later asking a different agent who was happy to help. Not everyone will be willing to help, but for reasonable requests that are within an agent's power to grant, chances are you'll be able to find someone. Politeness and building rapport can go a long way.
How have you used "Hang Up, Call Again" to help with your travel or with travel credit cards?
Related Posts
Book Your Award with TravelSort's Award Booking Service
10 Tips for Retention Bonus Offers
Need Award Booking Help? Our fee is as low as $75 per ticket if you book your hotel through us.
If you enjoyed this, join 90,000+ readers: please follow TravelSort on Twitter or  like us on Facebook to be alerted to new posts. 
Become a TravelSort Client and Book Your Hotel with Virtuoso or Four Seasons Preferred VIP Amenities!