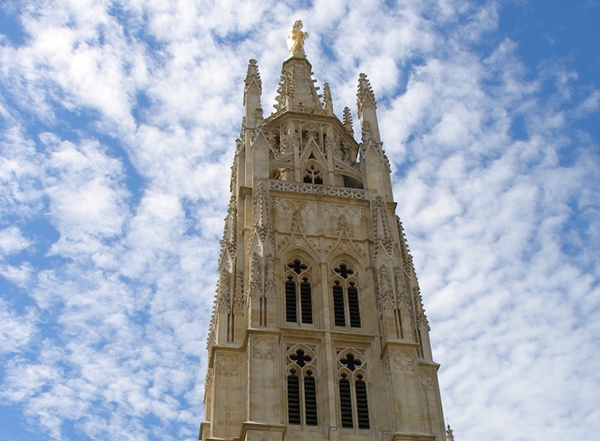 Why Go
Bordeaux is positively famous as a wine region; current and aspiring wine lovers flock to this corner of France, and it's easy to get caught up in the nuts and bolts of the fine offerings in this area. However, Bordeaux is a French destination even aside from the wine. Bordeaux is an enticing alternative to Paris, offering the advantages of a city with some of the localism it's easy to miss in a world capital.
Bordeaux is also an incredibly walkable city, and the combination of architecture, the Garonne river, and the street layouts make the entire experience one of visual charm. Most importantly though, Bordeaux would not have been able to build such a fine wine reputation if the region didn't have the food to complement its vintages. From main dishes to sumptuous desserts, Bordeaux is a hot spot for any couple that enjoys great food – especially those who want to remain active, do some bicycling, and take advantage of all that southwest France has to offer.
Insider Tips
The train from Paris is an efficient, hassle-free way to travel to Bordeaux. The TGV runs from Montparnasse in Paris to Bordeaux St Jean every hour; the journey averages three and a half hours and tickets are about $70.
Many of the smaller vineyards may not be open year round for tours, but if you call them in advance, they are often willing to arrange a short tour or informal tasting for your group on a negotiable price.
Bordeaux's tram (its above-ground version of a subway) is an easy way to traverse the town; you can purchase tram tickets at the pay stations right by the tram stops. Many locals and tourists choose not to buy tickets because there is no consistent ticket-policing. However, police do sporadically enter the trams and ask to see tickets; being caught without one and having to pay the exorbitant fine is not worth the risk. There are three tram lines, and you can expect to wait no more than 12 minutes at any one station. Single ride tickets are one euro, 40 cents
Where to Stay
Again, one of the advantages of Bordeaux is that it's hard to pick a bad location in the city. There may, however, be one particularly golden location, and it intersects with the most luxurious option in the city as well: the Grand Hotel de Bordeaux and Spa. The hotel has a regal address in addition to its regal accommodations; overlooking the old Bordeaux opera house, the hotel reminds travelers that Bordeaux is a luxury destination in itself, even without its surrounding vineyards. Contact us for TravelSort rates that include a sumptuous breakfast buffet-yum!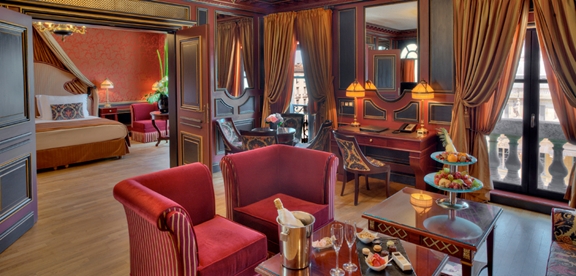 For a cheaper but also very central option close by, try Quality Hotel St. Catherine, a 3 star hotel that is also located in the heart of the city. This hotel is slightly more intimate, and rooms are on the small side, but have been recently renovated, there's free WiFi, and the staff is friendly. Contact us for great TravelSort rates that include complimentary breakfast.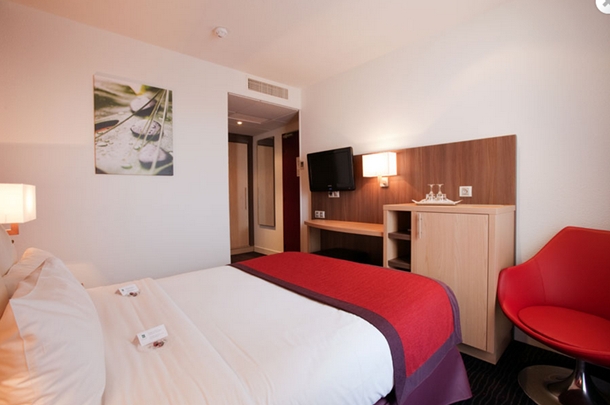 If you would like to stay in the surrounding countryside, however, there are also a wide variety of options. Staying outside Bordeaux surely adds a romantic edge to your travel trip, as these hotel options feel more secluded. Chateau Mirambeau is more than a delightful option – it is the height of Bordeaux-region luxury, offering a an experience that feels both lusciously pre-modern and fully up-to-date. The Chateau, located between Bordeaux and Cognac, consists of 22 rooms and suites as on rolling green lawns that epitomize French country fantasy-land. The Chateau proves that there is beauty and luxury in the landscape and local culture even without the extra layer of the region's wine reputation.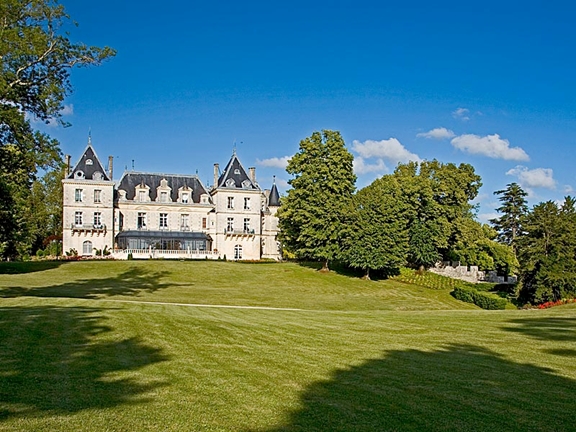 Where to Eat
Because Bordeaux is a walkable city, it remains all too easy to come across corner chocolate shops, cafes, and bars. I have even had some of the best street kebabs in Europe in Bordeaux; this delectable town is truly one for the discovery-minded.
However, there are some places worth specifically seeking out. Café Karl is a true Bordeaux treasure as a café that makes the perfect breakfast, brunch, lunch, or coffee spot. The café has a bright and sunny interior, and its pain au chocolat was truly memorable. However, my favorite menu items – and the reason I kept returning to the café – were their assiettes ("plates") and salads. Their Assiette Basque, for example, is a beautiful plate filled with fresh cheese, Serrano ham, grilled peppers and tomatoes. My favorite salad was the "Exotique," which came with grilled marinated chicken, oranges, bananas, and pomegranite. Especially after one too many French pastry, Café Karl is a great place to enjoy truly colorful, different food that still honors local traditions.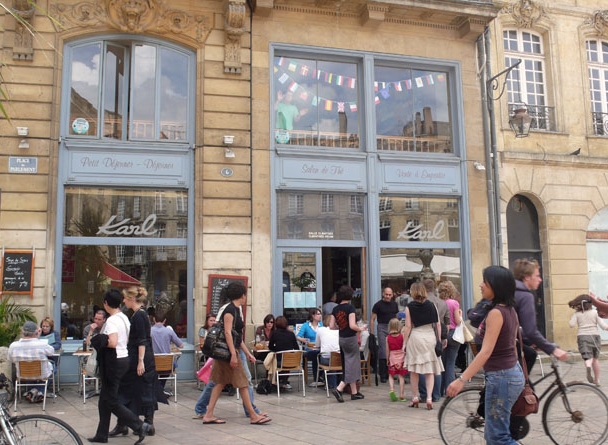 For a truly special meal, however, there is no better restaurant than Brasserie Bordelaise. Brasserie Bordelaise almost single-handedly inspired my deep respect and reverence for Bordeaux's food culture. The experience begins with the atmosphere: both casual and elegant, the restaurant the wine-cellar aesthetic without sacrificing any of the openness that fosters good conversation and comfort. I particularly enjoyed their bourguignon au boeuf, served in a mason jar like dish; the beef literally melted upon tasting, and the deep wine infusion made for a richness that was unprecedented for me. Dessert-wise, the molleax au chocolat was beyond memorable, even for the most chocolate-oriented of company – not only the warm, liquid chocolate center but also the moist, cocoa-soaked cake that encased it were exquisite.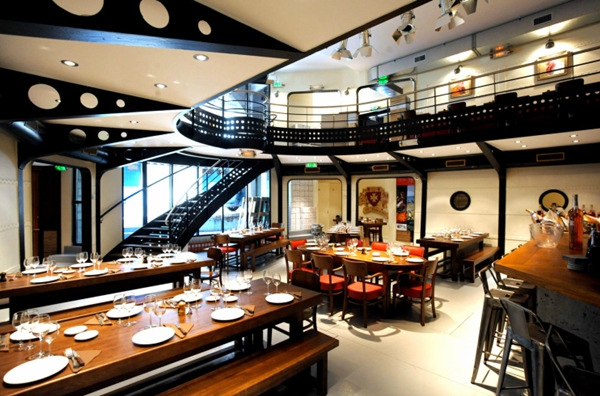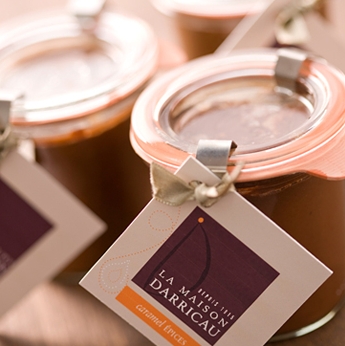 And in this chocolate vein, do not miss out on Bordeaux's sweet scene; La Maison Darricau is the perfect place to get your foodie fix in town. Don't miss out on their heavenly chocolate pots – a more original creation than you may be used to in your local sweet shop – which come in varieties like "Caramel Buerre Sale" (milk chocolate and salted butter caramel cream).
What to Do
But if you feel that you need to earn the delicious food offerings of Bordeaux, there is plenty of adventure and exploration in the area to complement any indulgence. Regional trains run from Bordeaux to the beach at Arcachon multiple times every hour; the journey time is about 45 minutes, and tickets cost between nine and 11 euros.
Once at Arcachon, it is enough just to enjoy the views of the surprisingly azure-colored lagoon, but you can of course also indulge in a variety of water sports. Bikers can also enjoy the extensive trail networks that run around the 70 km-long Bay of Arcachon; while you ride you can enjoy the oyster farms and pine tree forests.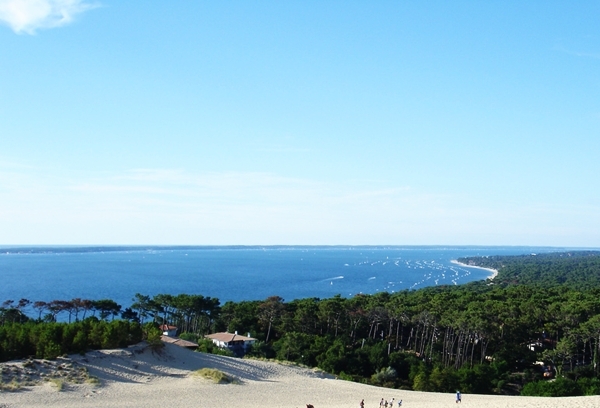 Touring the vineyards by bike is also an excellent option. I would recommend the town of Saint Emilion for an excursion into the heart of Bordeaux wine territory; outside the city of Bordeaux itself, you can really see how local culture flourishes. Again, you can take the train directly from the Bordeaux station to Saint Emilion in just over an hour for roughly 10 euros.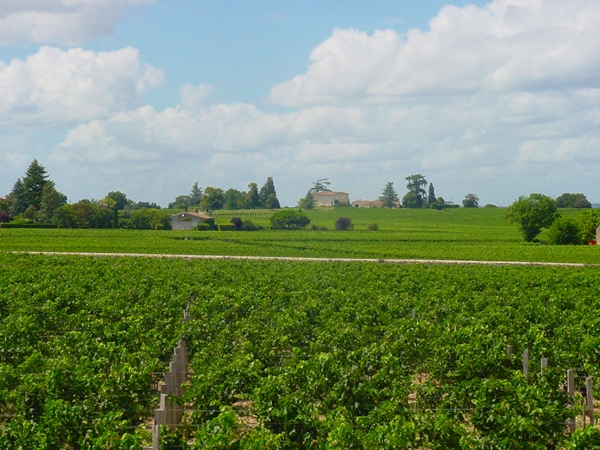 In Saint Emilion, you can bike freely on the roads that run past the vineyards; in fact, it is actually possible to bike all the way between Bordeaux and Saint Emilion. If you would truly like to make cycle exploration the hallmark of your France trip, there are several excellent touring companies, like Discover France, that will organize bike tours through the Bordeaux region.
If you enjoyed this, please follow TravelSort on Twitter or like us on Facebook to be alerted to new posts.
Become a Member to find your perfect luxury or boutique hotel at up to 50% off: TravelSort Hotels