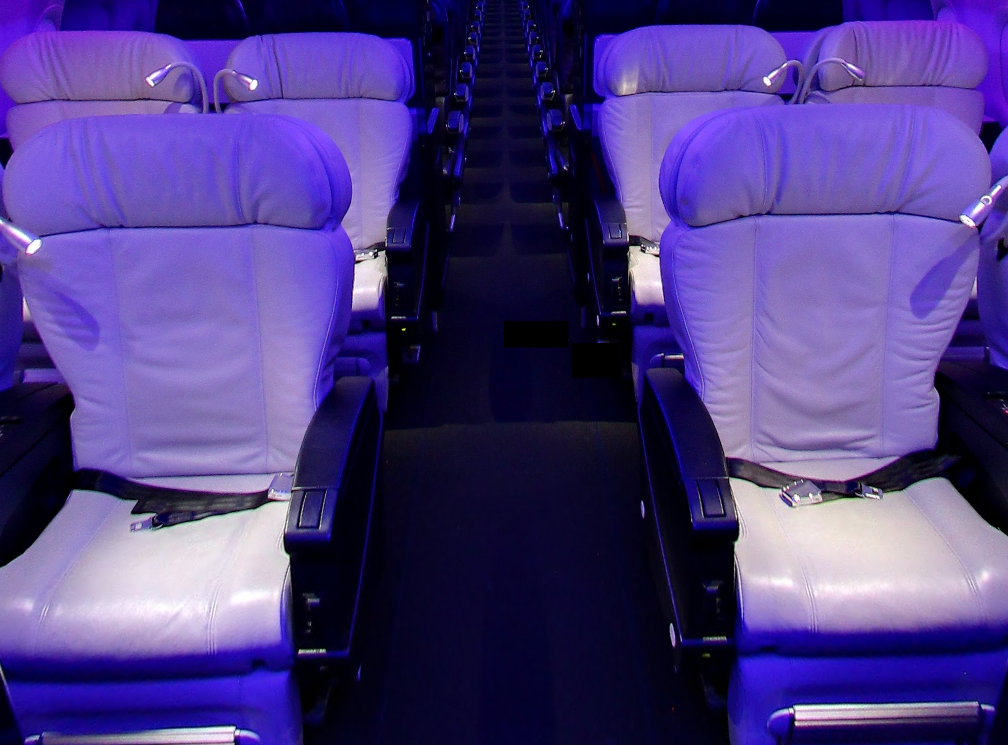 Virgin America First Class markets itself as the way to fly in style, but my recent flight experience was very much style (if you can call it that) over substance. Here's my review of Virgin America First Class:
Virgin America First Class Cabin and Seat Selection
I recently flew Virgin America First Class from SFO to JFK. As this was a domestic flight, I had pretty low expectations of the service, and I was not expecting much luxury. But even so I was surprised at the poor quality of this product. The flight was full, including the First Class cabin, which consisted of 2 rows, each with 4 seats across in a 2-2 configuration. Seat selection really just comes down to whether you prefer a window seat or aisle seat, although in retrospect I should have selected a seat in row 2, since I'd then have been able to extend my legs a bit, rather than have the bulkhead divider in the way.
I sat in 1F, by the window. I stowed my luggage and settled in, expecting to be greeted any moment by a flight attendant. But I must have waited ten minutes before an attendant asked coldly if I would like a pre-flight drink. This was my first flight on Virgin America. Perhaps 20 years ago the Virgin America vibe might have seemed chic; but the purplish side cabin mood lighting and club music playing over the sound system struck me as quite dated, like the décor of W hotels. Maybe some day this whole new thing called the internet would really take off! The safety instructions, delivered via a "fun" beat-driven rap by Disney Channel rejects, did not help.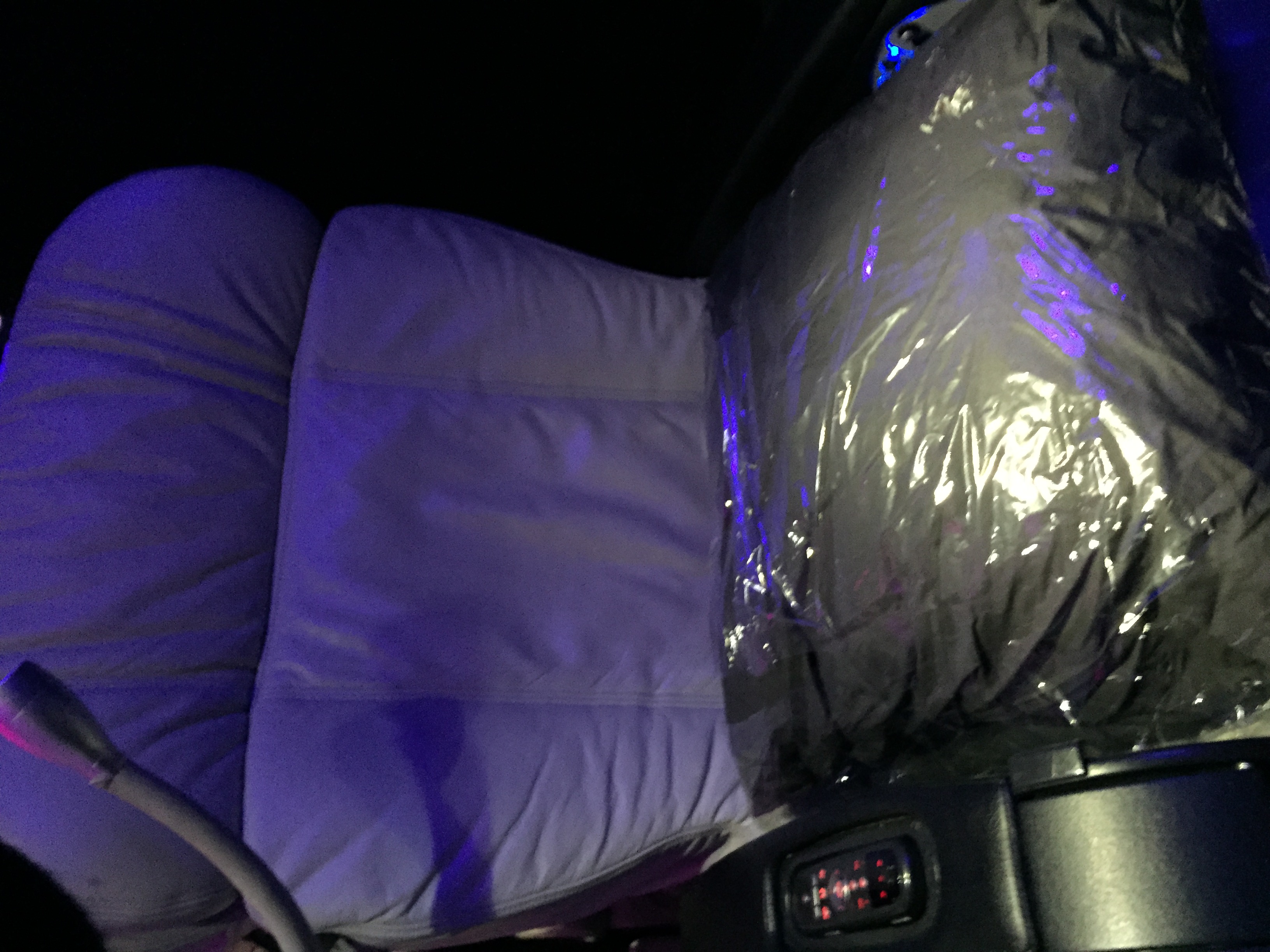 Virgin America First Class Seat
I'll try to be objective, and caveat my review by saying that my 6'4" frame often does not fit very well within the contour of many airline seats, which seem to be crafted for the head, back and neck of people under five and a half feet. But that's why I look forward to flying first class: the seats typically are not so molded, and I can fit comfortably. But not here. The head rest was not adjustable. The top of the seat, which is supposed to cup one's shoulders, is about eight inches too low and instead stuck into my shoulder blades. Because I'm in the first row facing a bulkhead, I couldn't even really stretch out my feet. I admit that most people won't have these problems, but still I would have expected more room.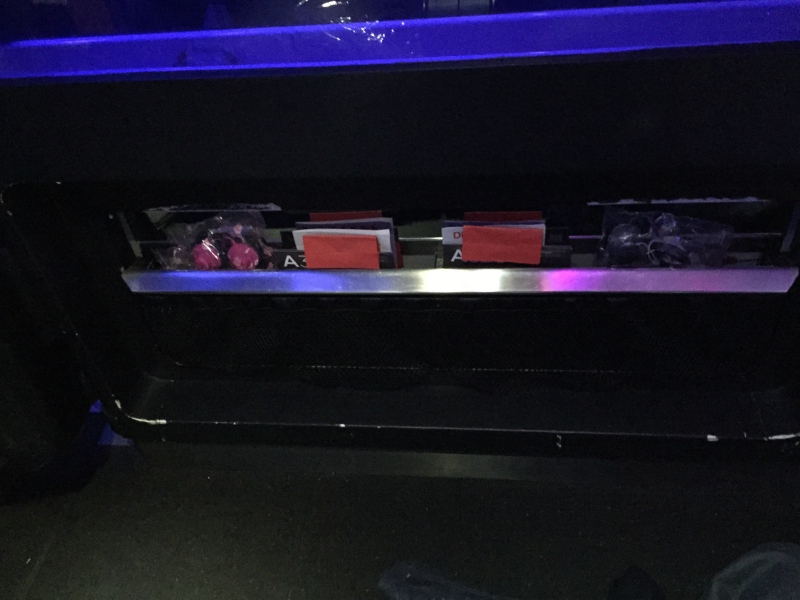 The seat reclined somewhat, but not enough to really relax or sleep, unlike, say, American A321 First Class, American A321 Business Class, or JetBlue Mint Business Class, all of which offer flat bed seats. I suppose my complaining might make me sound like a spoiled, coastal elite, one of those people despised by the supporters of our current President. Fair enough. When I was waiting to board I grabbed some coffee at a restaurant lounge, and overheard two men, who would later prove to be the pilot and co-pilot on my flight, grousing about how wrong it was that anyone would want to see Trump's tax returns when everyone knows Obama wouldn't reveal his school grades because we would then all see how dumb he truly was. Ok, I'm just glad you can fly the plane.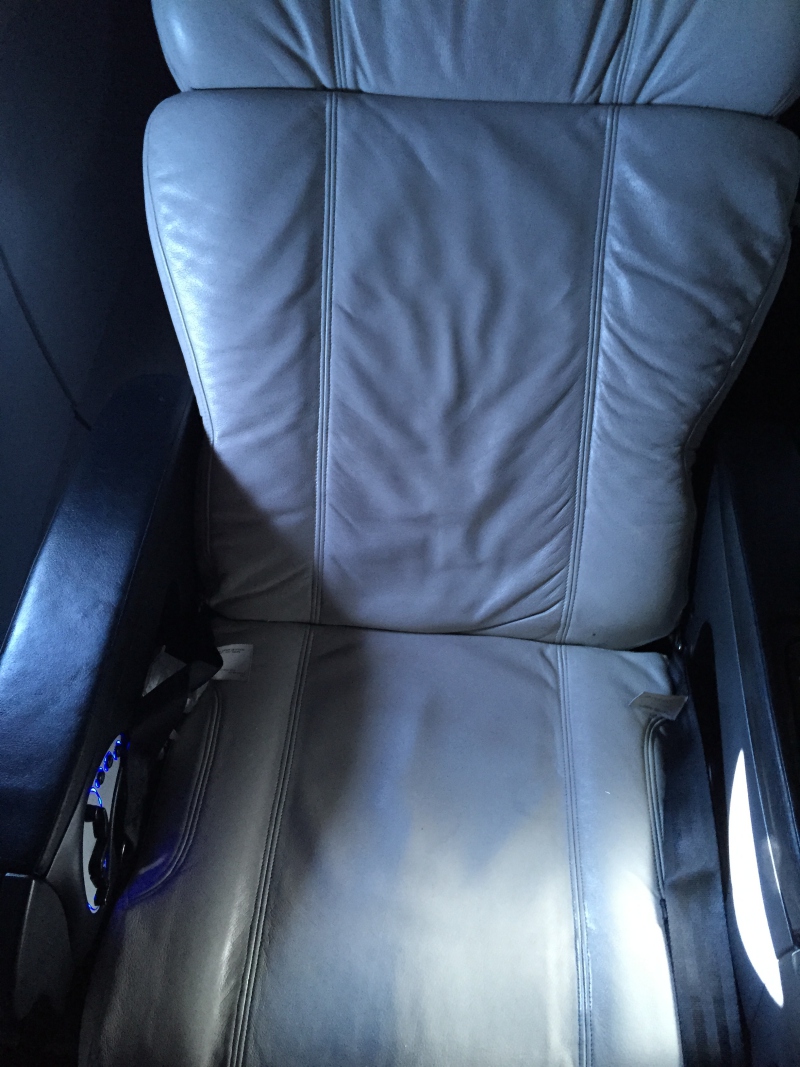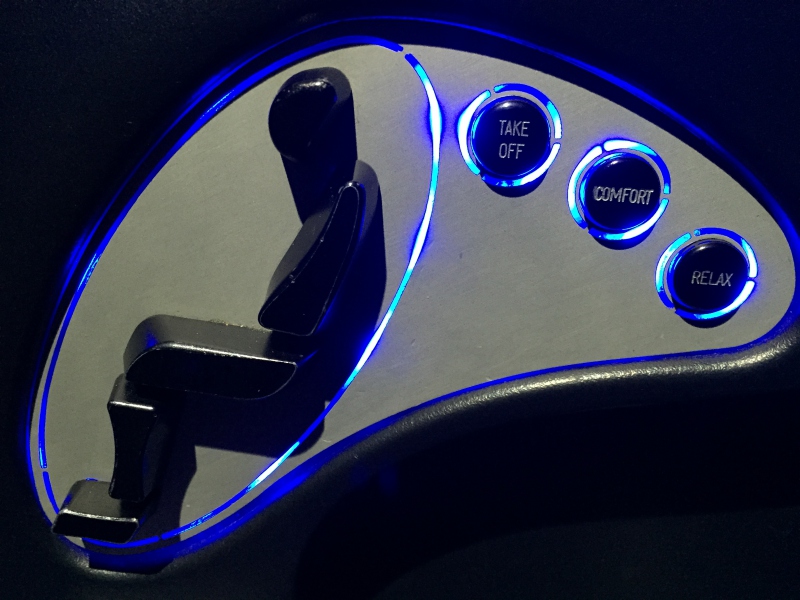 Virgin America Class IFE
The in-flight entertainment system was a small screen on a folded arm tucked into the armrest. No one, myself included, knew that, and so we all floundered around for a while trying to figure out where it was hidden. The plug for the headset was also difficult to find, so we all poked around looking for that. I'm not sure where the flight attendants were or were doing all this time, but some instruction or assistance would have helped.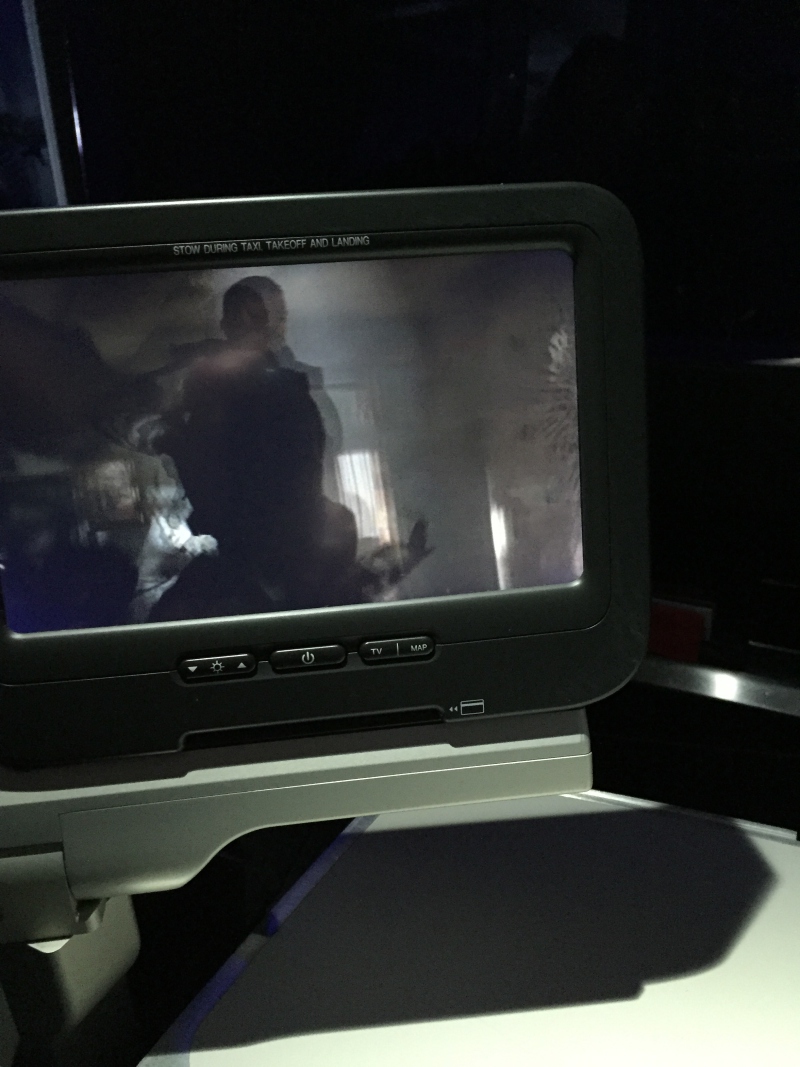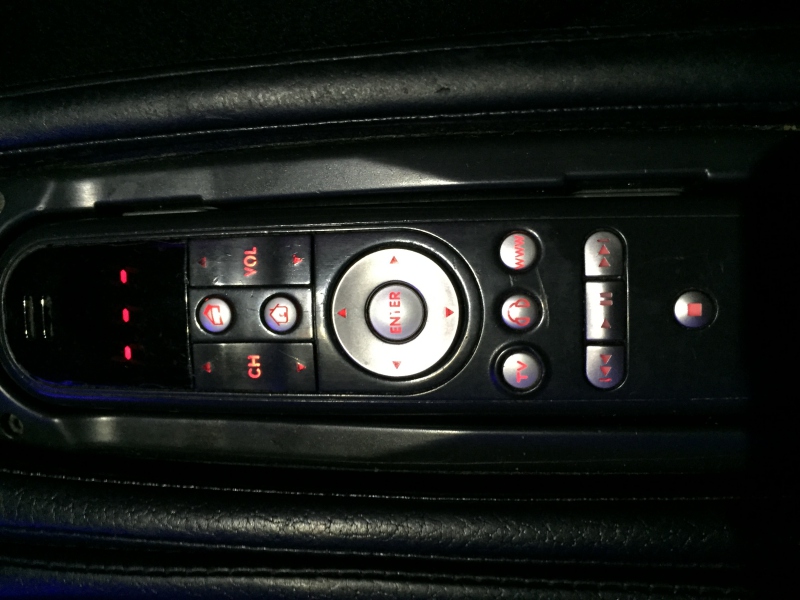 Once upon and running, the IFE system and film selection was not too bad. The main menu featured these content titles: Films, Documentary and Independent, Dish TV, On Demand TV, and Featured Content. I was curious what the latter meant: I learned it held short instructional videos with titles such as "How to Ask for a Raise." I skipped that and watched, in order, Suicide Squad (entertaining!), Deep Water Horizon (tired of Marky Mark's sensitive lunk schtick after 30 minutes), and Pop Star (a comedy with Andy Samberg that I switched off after 20 absolutely abysmal minutes). I also watched John Oliver's Last Week Tonight show, one of my favorite current events comedians along with Bill Maher.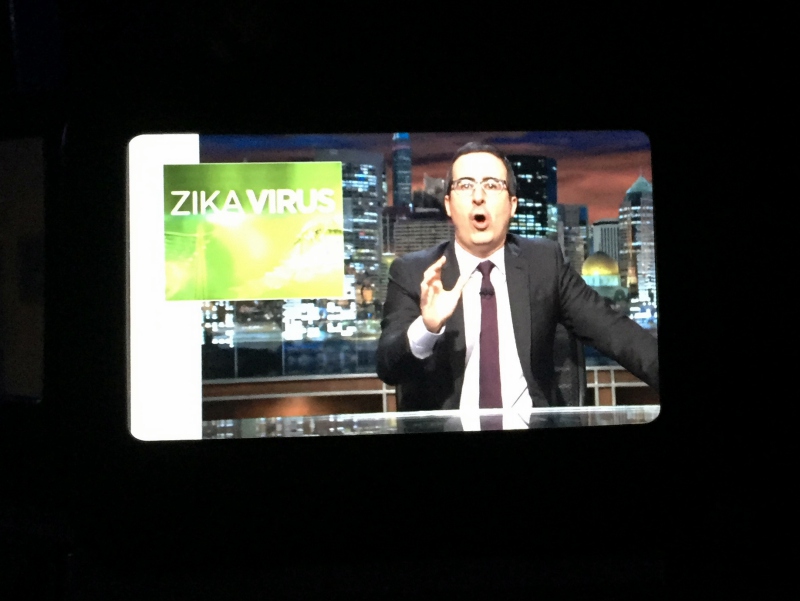 Virgin America First Class Menu and Food
Since I was on an early morning flight from San Francisco, our meal was breakfast. Here's the Virgin America First Class breakfast menu: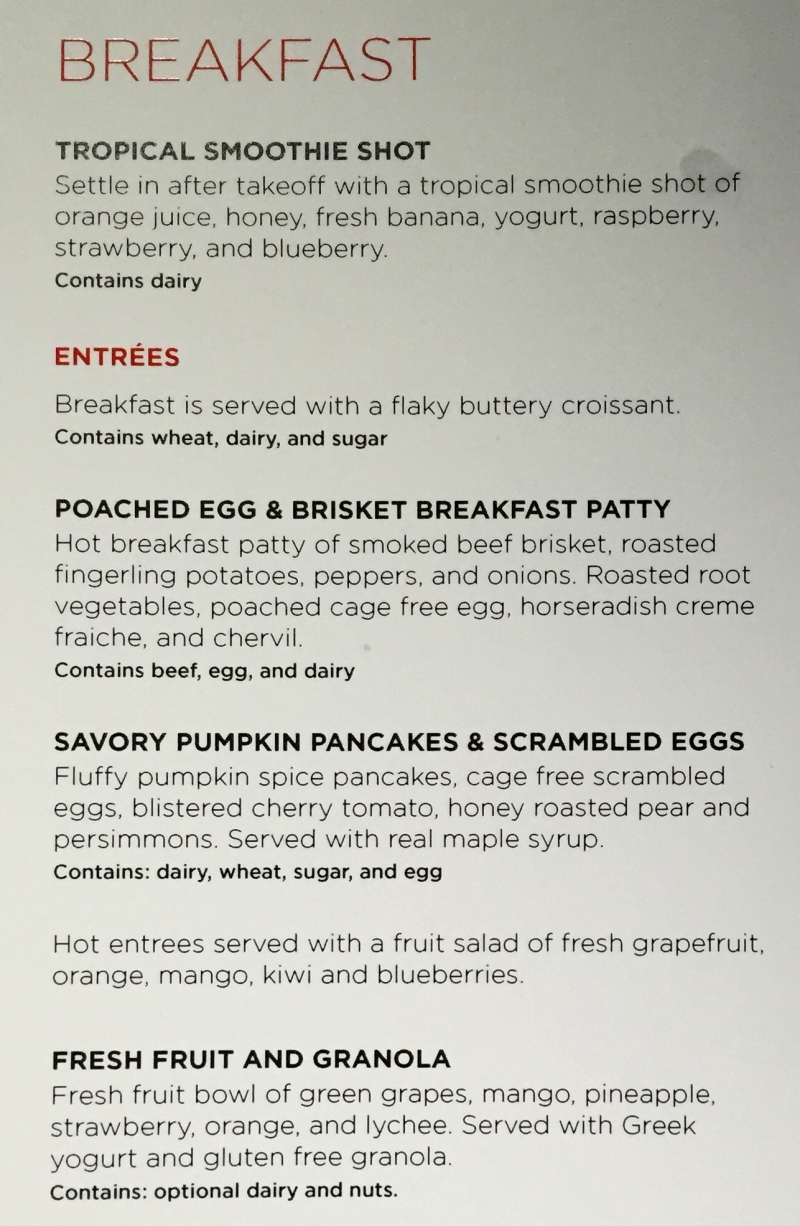 For my boarding drink I just asked for a bottle of water. For breakfast I drank the smoothie, which was flavorful and sweet, the best part of the meal.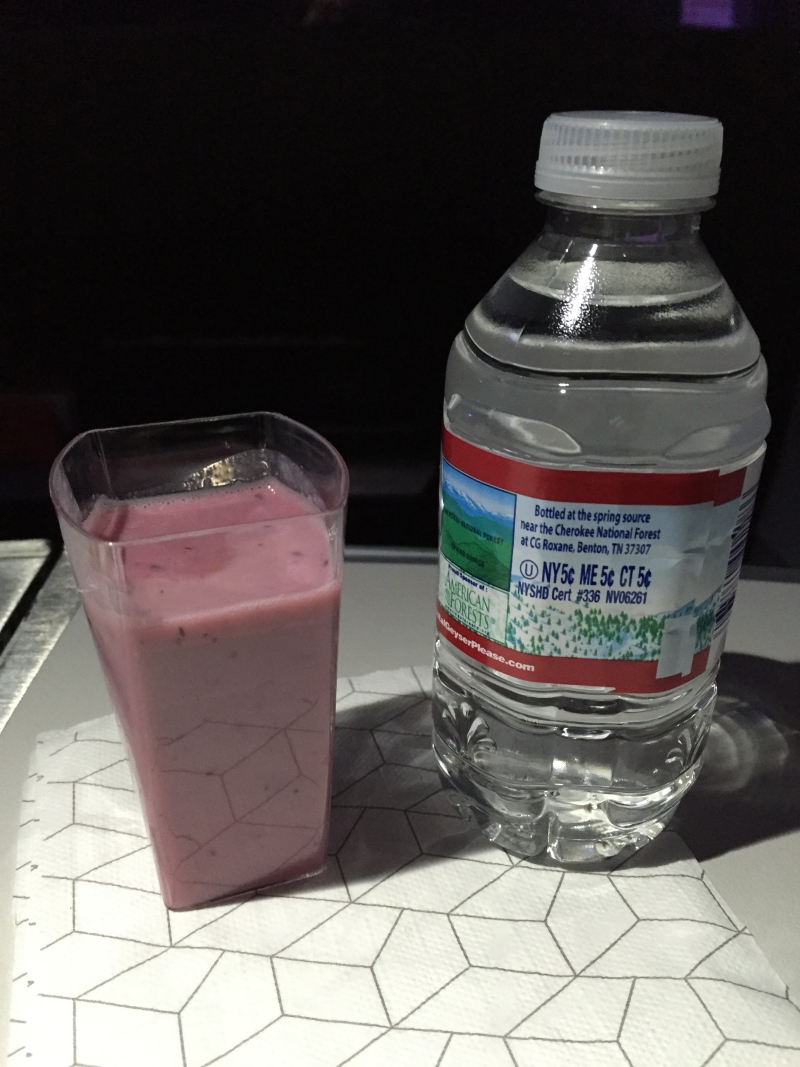 For my main course I ordered the poached eggs with beef brisket patty, potatoes and onions. There was supposed to be a horseradish crème fraiche sauce, but I never tasted any. In fact, the meal was amazingly devoid of any taste at all. The beef brisket didn't even really taste like meat, the croissant was mushy, and the eggs were completely flavorless. I'm not really sure how it's possible to make food with so little flavor.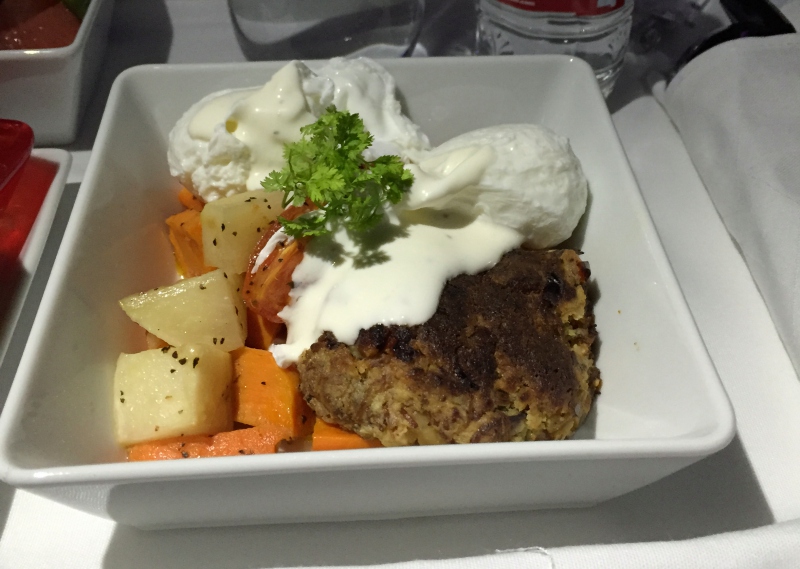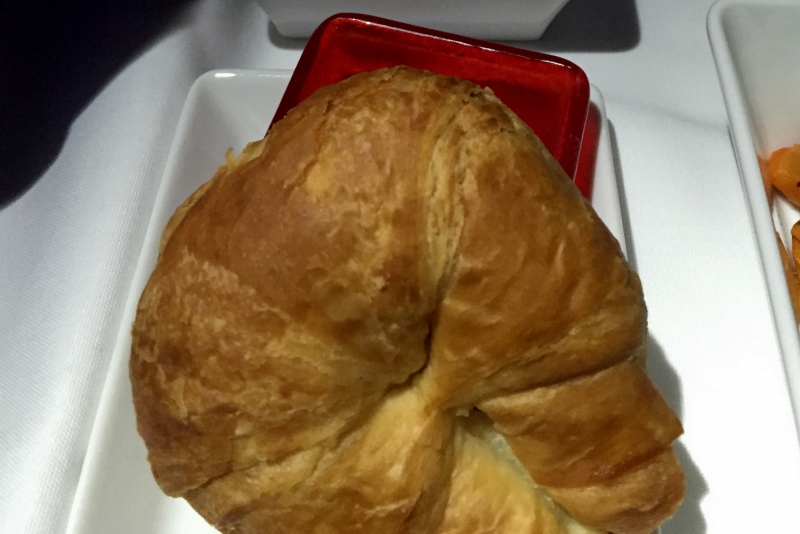 Later, I had a coffee and chocolate chip cookie, and chips, as a snack. All these were perfectly fine, if generic.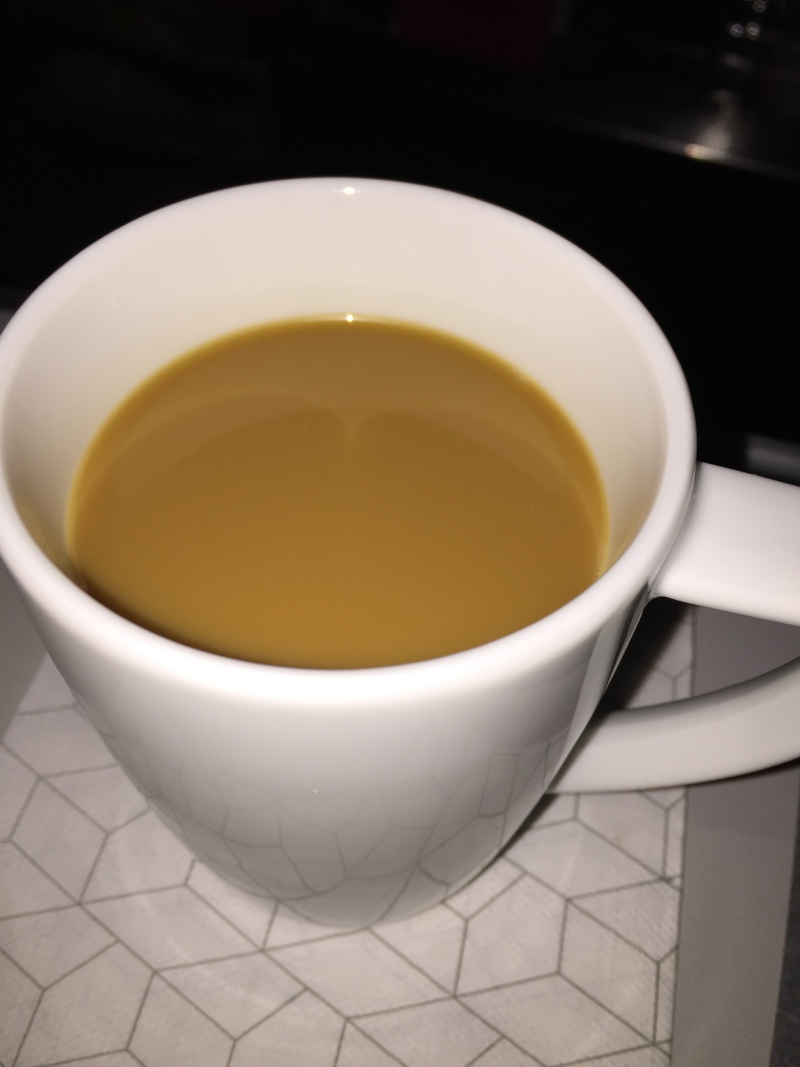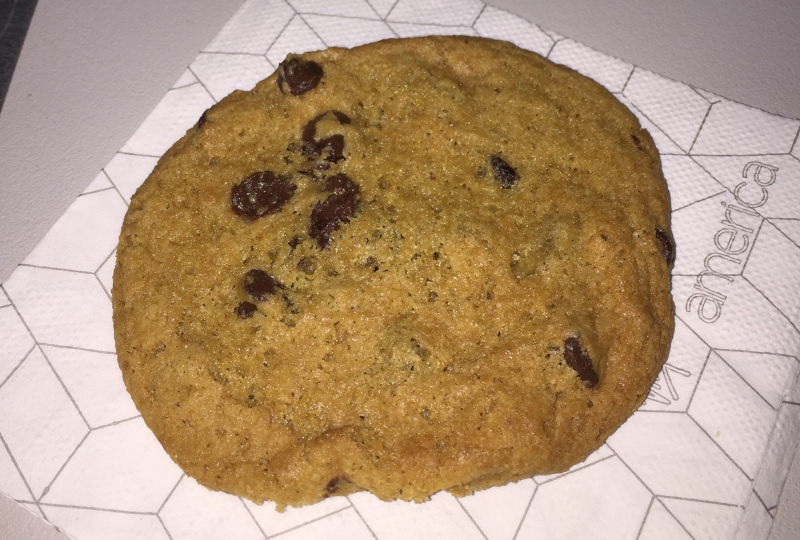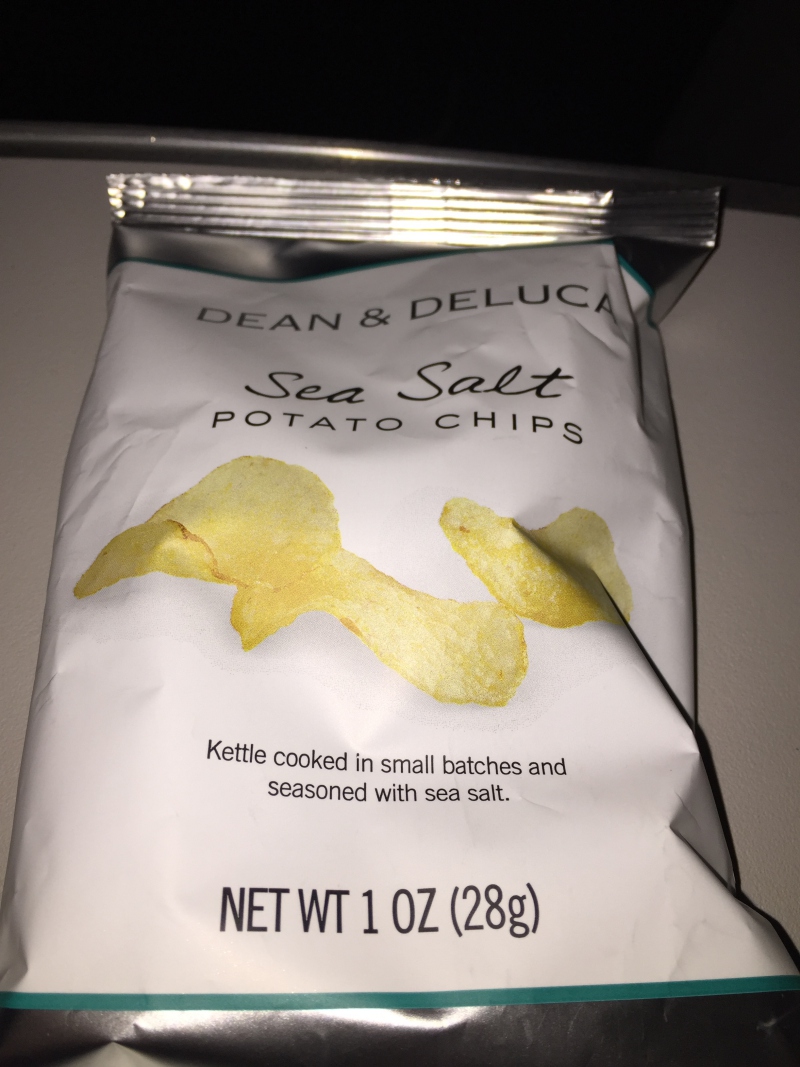 The Verdict
I only flew Virgin America First Class due to a glitch that allowed me to use minimal miles. Otherwise this product is bad. Not worth it. No hint of luxury or service very different from coach. In fact, I had better service in JetBlue Economy, which I flew on my outbound from JFK to San Francisco. The seat was not very comfortable either. Unless a ticket falls into your lap mysteriously for about the same price as economy, save your money/points and fly coach.
Recommended Posts
Virgin America First Class Review
Virgin America Main Cabin Select Review
Virgin America Flights to Hawaii from SFO
JetBlue Mint or American A321 Business Class: Which Is Better?
Need Award Booking Help? Our fee is as low as $75 per ticket if you book your hotel through us.
If you enjoyed this, join 200,000+ readers: please follow TravelSort on Twitter or  like us on Facebook to be alerted to new posts. 
Become a TravelSort Client and Book 5-Star Hotels with Virtuoso or Four Seasons Preferred Partner Benefits!