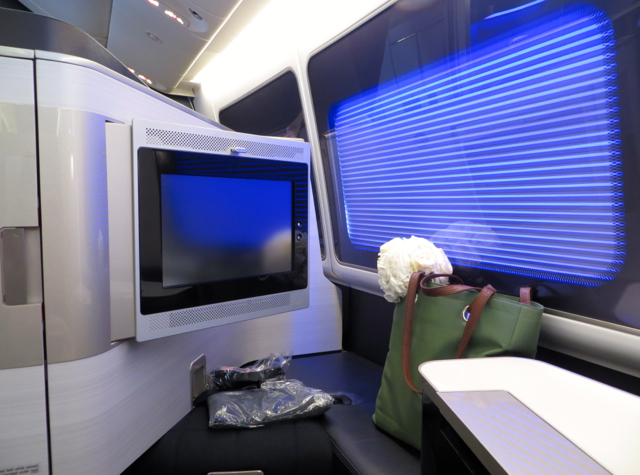 How to Fly First Class to Europe with Alaska frequent flyer miles? TravelSort reader Barbara writes: "We have built up over $2.4 million frequent flyer miles in Alaska Air Mileage Plan. Now that we are able to start using them, we find that flying first class from Portland, Oregon (PDX) to anywhere in Europe is impossible. First class is only available on selected legs of our trip and even then, a large amount of money is attached. We were told by Alaska to start searching 330 days in advance, but this does not help. Is there some secret that we, as air mile novices, don't know when it comes to using air miles to fly first class abroad?"
One of the most frequent questions I get from both TravelSort Clients and readers is how to fly first class to Europe, especially from the West Coast. While there are many things to love about the West Coast (I did after all spend 3 years in San Diego for undergrad and 5 years in the San Francisco Bay Area for grad school and work), availability of first class awards to Europe with frequent flyer miles certainly isn't one of them. Here are my thoughts for Barbara and other West Coast readers trying to get to Europe comfortably:
Fewer Flights + High Demand = Fewer Award Seats
There are simply fewer nonstop first class flights to Europe from the West Coast, compared to the number of flights from the East Coast, particularly NYC, Philadelphia, Washington, DC and Boston. Part of this is that some carriers only fly from East Coast cities: for example, Singapore's tag flight to Frankfurt is only from JFK, as is Emirates' tag flight to Milan.
And there's of course high demand for those nonstop first class flights from LAX, SFO, SAN, SEA, etc. since who wouldn't want to get to Europe faster and have more time to sleep, compared to having to stop somewhere en route?
Alaska Miles Best Used for First Class on Emirates, Cathay Pacific, American to Avoid High Fuel Surcharges
I do highly value Alaska miles, but not for first class award travel to Europe. Instead, I've used them for Emirates First Class on the A380 to or from Dubai, Cathay Pacific First Class (although this is increasingly hard to book for more than 1 person), and more rarely, awards on American. While it's theoretically possible to book Qantas First Class with Alaska, it's extremely unlikely, since the British Airways award calendar opens before Alaska's, so most Qantas First Class awards are almost always gone by the time Alaska's award calendar opens.
As I discuss below, Alaska miles can be a great way to fly Emirates First Class from NYC to Milan, if willing to connect in JFK from the West Coast.
Otherwise, the main opportunity to use Alaska miles to Europe is with British Airways:
If Using Miles for British Airways First Class, There WILL Be High Fuel Surcharges
British Airways is the main way to use Alaska miles to fly First Class to Europe, and no matter how you book British Airways awards, whether with Alaska miles, British Airways Avios, American AAdvantage miles, etc. one thing doesn't change: you WILL pay high fuel surcharges. Decide what's more important: flying first class non-stop to Europe from the West Coast with Alaska miles, or taking another approach, which may be in Business Class or with a connection, etc.
Diversify Miles to Maximize Your Chances of Flying First Class
I never recommend earning only one type of frequent flyer miles. While you do want to either have enough to book at least one award in one frequent flyer program, or be able to quickly transfer into it from a transferable points program (such as Chase Ultimate Rewards, AMEX Membership Rewards, Citi ThankYou points), relying on just one program can leave you stranded when the program devalues its award chart or when you can't find the award availability you want using that airline's partners. Also see Diversify Your Miles and Points Portfolio: Top 8 Reasons
Decide Whether First Class is Most Important or If You Can be Flexible with Class of Service, Dates, Flying Together
Even in my family of 3, we rarely all fly together on one flight, since it's challenging to get first class or business class award seats for all of us on one flight. On our most recent trip to Europe, my husband and son flew Singapore Suites on the A380 from JFK to Frankfurt, which now has become virtually impossible to book in advance at the saver level, while I flew Air Berlin Business Class on my own.
My West Coast clients have often had to be very flexible with dates in order to either fly British Airways First Class together, or have opted to connect on the East Coast to open up other award options. If flying first class is paramount, you may want to be as extreme as we are and fly separately, even on different days.
Fly Business Class to Europe Instead
There's no question it's more comfortable to fly first class, but it can certainly open up more award options if you're willing to fly business class instead, for example Air France from LAX to Paris (although sadly, the award usually available is on Air France's older 777-300ERs, not Air France's New Business Class, although that is being phased in–the flight from LAX is Air France Flight 69 and from Paris to LAX is Air France Flight 72).
Top Picks for First Class to Europe from the West Coast
1. Fly to Houston IAH then Singapore First Class to Moscow DME (KrisFlyer Miles)
I've flown Singapore First Class from Moscow to Houston, and while it's not of course the closed suite product of the A380, it's still very comfortable and I was one of only 2 passengers on the flight, so needless to say it was a very personalized experience. Yes, you'll still need to connect to Houston from your origin on the West Coast, as well as connect onwards from Moscow, but the good news is that unlike Singapore's JFK to Frankfurt route, there's good saver level award availability. Don't let news reports scare you off of Russia–I've was just there with my 7 year old for almost 3 weeks and we had a great time.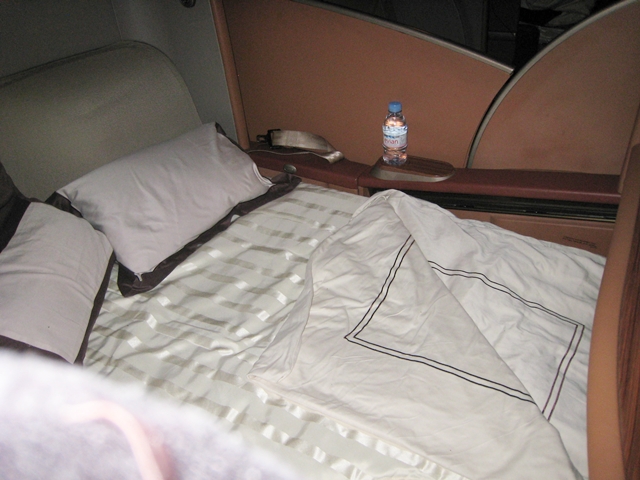 2. Fly JetBlue Mint or Cathay Pacific to JFK, then Emirates A380 First Class to Milan MXP (Alaska Miles)
A great option for this reader, with her Alaska miles, is to fly to JFK and connect there to Emirates A380 First Class to Milan MXP. This route has quite decent award availability for two. Delta offers the main non-stop option, although it generally isn't available in business class using Alaska miles, which is why I'd recommend flying in a JetBlue Mint Suite from LAX or SFO, which is a much nicer experience anyway than any of the other domestic carriers, apart from AA First Class.
Or, if you can find award availability, Cathay Pacific First Class between Vancouver YVR and NYC JFK is another great way to fly. Note that this would be a separate award using Alaska miles, and that you need to call to book Cathay Pacific awards.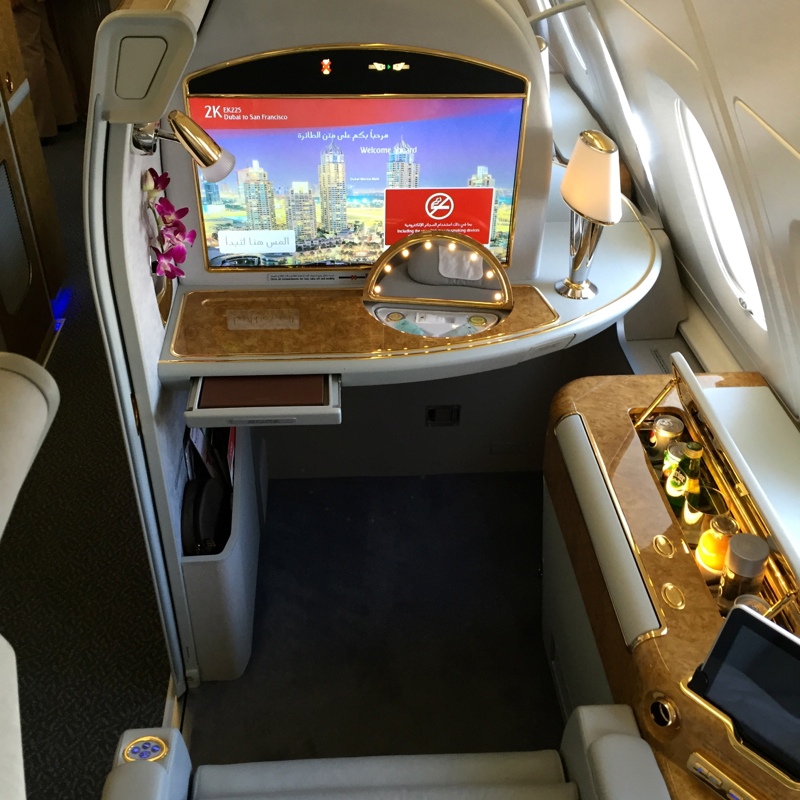 3. Fly JetBlue Mint to JFK, then Singapore Suites on the A380 to Frankfurt (KrisFlyer Miles, likely Standard Awards)
If you do really want to fly Singapore Suites on the A380 to Europe, your only option is NYC JFK to Frankfurt, and you'll likely need to redeem at the standard award level when booking in advance, or have another backup plan and try to snag it at the saver level a few days before departure.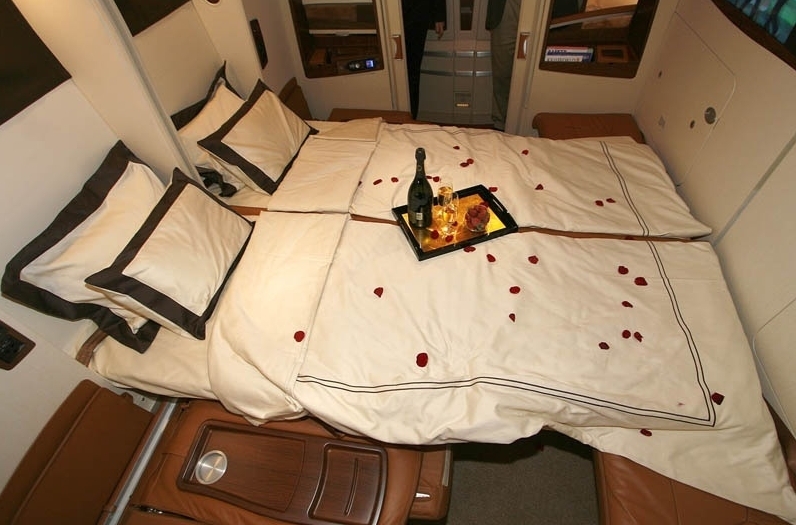 4. Fly British Airways First Class from SFO, LAX, SEA, YVR, DEN (Alaska Miles + fuel surcharges; hard to find award space)
British Airways First Class is shunned by many due to the high fuel surcharges and the lower quality product vs. top Asian and Middle Eastern carriers, but British Airways does operate more routes into and out of the U.S. than most other carriers. First Class awards have become harder to get for two people traveling together, however, so even if you're willing to pay the fuel surcharges, you'll probably still need a fair amount of connection and date flexibility. For those on the West Coast, keep in mind that First Class on the A380 from Vancouver starts May 1, 2016.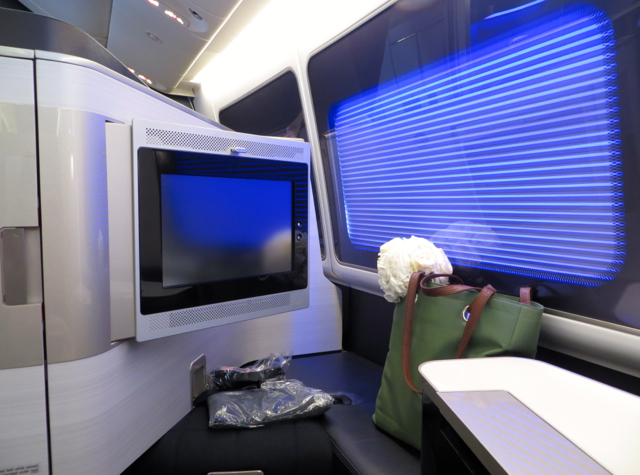 5. Fly Lufthansa First Class from LAX, SFO or IAH (Miles & More, Aeroplan or United)
My husband and I have had fairly mediocre experiences in Lufthansa First Class, but of course if you can find advance award availability using Lufthansa Miles & More miles from the West Coast, I recommend jumping on it–it's become much harder to get in advance, and much of the Lufthansa First Class award availability to and from the West Coast is only available about 15 days prior to departure. It's different from the East Coast, where there is more advance award availability, if you have Miles & More miles.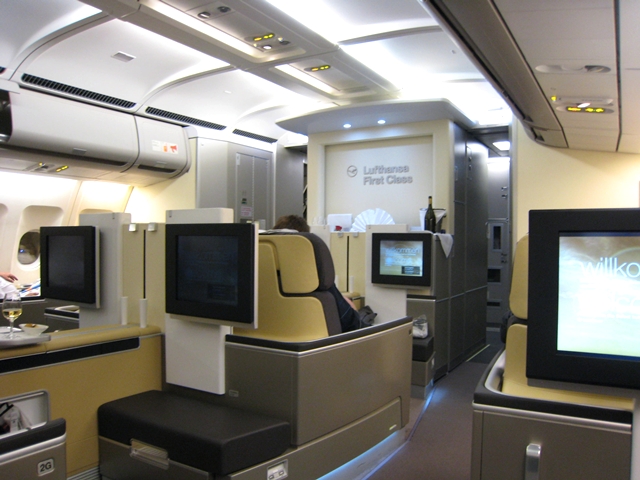 6. American Airlines New First Class on 777-300ER from LAX (Terrible award availability–likely need to book as an expensive AAnytime award)
I haven't flown AA's new First Class product on its newer 777-300ERs, but readers who have flown it have in general been very positive about it. The problem? It's incredibly hard to get at as a saver level award, especially for two people. But if you have a ton of AAdvantage miles, this could be a good bet.
7. United Global First from LAX, SFO (Terrible award availability–likely need to book as an expensive standard award)
United Global First nonstop flights from the West Coast to Europe, similar to AA's product, are virtually never available for two people at the saver award level, which means redeeming at the expensive standard award level. Again, an option for those who didn't manage to burn most of their United miles before last year's United Award Chart devaluation, but otherwise an expensive proposition for a lackluster product.
If you've flown first class award flights from the West Coast recently, which airline did you fly and which miles did you redeem?
Related Posts
Emirates A380 First Class Review
Cathay Pacific First Class NYC JFK to Vancouver YVR
Need Award Booking Help? Our fee is as low as $75 per ticket if you book your hotel through us.
If you enjoyed this, join 200,000+ readers: please follow TravelSort on Twitter or like us on Facebook to be alerted to new posts.
Become a TravelSort Client and Book Your Hotel with Virtuoso or Four Seasons Preferred VIP Amenities!