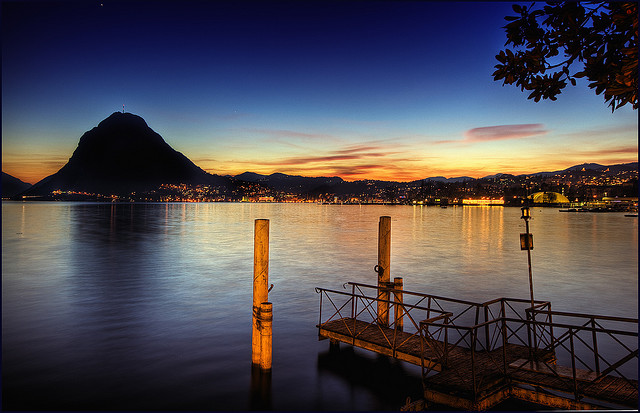 Why Go
As one of the world's fastest growing lake vacation destinations, Lugano is the best of Italy and some of the finer points of Switzerland combined. Just a few stops away from the metropolitan bustle of Milan is this world of stunning views and twisted cobblestone streets. In fact, travelers expecting an experience that feels Swiss will be disappointed–and those hoping to find something closer to Italy will be downright thrilled. Most of Lugano's population speaks Italian as the chosen language, the food is much closer to northern Italy than fondue-heavy Switzerland, and the vacation villas and the other buildings around the city that aren't banking related have a much more Italian style. And the best part? Lugano is just as beautiful as Lake Como, but half as crowded. A treasured weekend getaway spot, it can get a bit packed here in summer, especially during August. And with perfect sunsets and miles of hiking trails surrounding the city, who can blame people for wanting to spend their month off enjoying such a welcome break from city life?
While everyone loves lounging on the shores of Lake Lugano or going for a dip, there's more to a romantic trip here than just that. A bustling casino and numerous high-class restaurants and resorts have attracted celebrities from around the world, whose presence has led to more than one travel magazine proclaiming Lugano the "Monte Carlo of Switzerland." But if high-rolling or gawking at high rollers is the furthest thing from one's mind, Lugano still offers a wealth of options. Simply riding the funicular up the hill to catch some of the breathtaking views, ducking in for a stand-up espresso at a mom-and-pop cafe, or sitting on a bench next to the lake and watching the sunset can be enough for a fun day. Active romantics looking for outdoor activities will find that heading for the numerous mountains surrounding the lake means great hiking options and many picture-perfect views that have already made Lugano famous.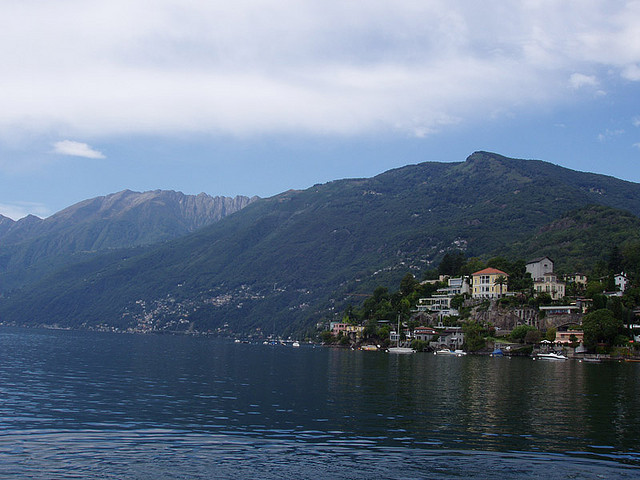 Insider Tips
For affordable dining, head to the local department store. It might sound counterintuitive, but here, it's possible to enjoy cuisine from a number of different countries in one space, for a fraction of the price of nearby restaurants. Pick up a tray, grab food cafeteria-style, and even enjoy a bottle of mini-wine. It's a popular spot for harried workers and families on the go, so there's great people-watching, too.
Bring your hiking boots. The nearby hills make for some of the best hiking for beginners and intermediate mountaineers, and with plenty of funiculars to take those less athletic to the talk for a stroll amongst the wildflowers with views of the lakes, there's no reason to shun the casino and decide on something a bit more athletic instead.
Leave room for chocolate. The chocolate of Lugano is the best of both worlds, combining Swiss and Italian expertise for a great dessert. Do not miss the hazelnut delights! And with hole-in-the-wall shops still in existence, it's possible to pick up a gourmet treat for a fraction of the more touristy prices in the stores on main thoroughfares.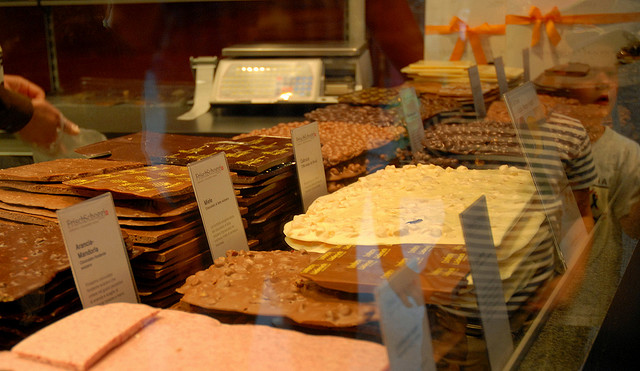 Budget accordingly. While it's possible to find an affordable room, there's not much budget-oriented about traveling to Lugano, unless you plan on self-catering. As what is essentially an extension of the Italian Lakes district, this is a spot for the well-off to come play. One great way to save money is to travel in the fall, after the vacation month, when everyone starts to head home.
Don't worry about getting online. As one of the most wired cities in all of Switzerland–meaning it's one of the most hooked-up in all of Europe–there are plenty of chic internet cafes and places for businessmen to get things done. It's also a nice place to mail postcards from Italy, since the mail service is a whole lot more efficient.
Don't stress about exchanging all of your Euros for Swiss Francs. Because of the closeness to the Italian border, many shops accept both, and actually offer decent prices regardless of the currency that you decide to pay with. Just be sure to have some Swiss Francs on hand for those times that Euros aren't accepted, or go with your credit or debit card for the absolute best international exchange rates offered.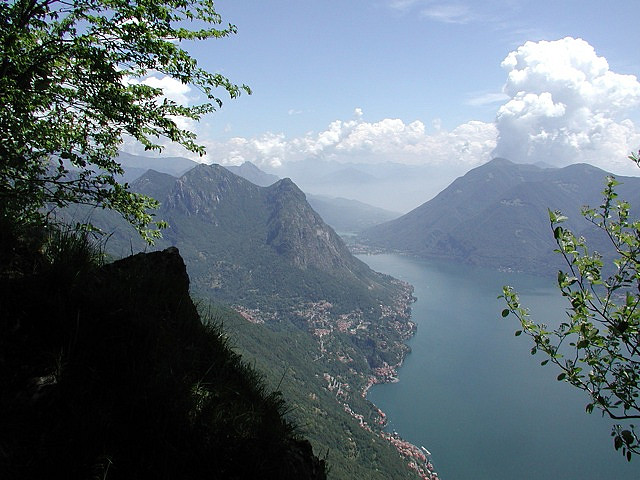 Where to Stay
Lugano truly offers a wide array of accommodations, though travelers might have been scared into thinking that it is only for those who are truly upper crust. Couples on a budget and student backpackers opt to stay at what is perhaps the finest hostel in Switzerland, Montarina Hotel and Hostel. Situated in what was originally a private villa, complete with all of the charms–palm trees, pool, huge open rooms. Today, the original antique touches have been preserved, meaning perfectly romantic corners of the villa for couples who want a private room, rather than dorm-style accomodation. Downstairs, the former wine cellar/basement has been converted into mixed-sex dorms, which are surprisingly comfortable and breezy. A short walk from the train station, it's the best pick for anyone who wants an affordable night's sleep close to all the action. Other options exist, but many are in the suburbs, and are not worth the inconvenience. You are, after all, there for a vacation, not for a commute.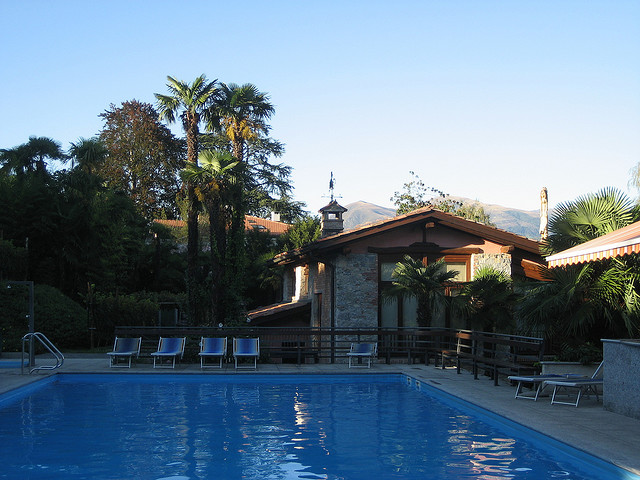 Mid-range and luxury travelers will have no trouble at all finding their own charming boutique or big-name hotel, with views of the sunrises and sunsets against the Swiss mountains and the lake along with chic and contemporary conveniences. Lugano is, after all, built for tourism, and it knows how to turn down a bed for the best of them. To get the best location, be sure to look for a hotel located in Old Town or near the city centre, where the walk to the lake is short and views from balconies are spectacular. For great views to the lake and chic yet comfortable decor, Hotel Pestalozzi delivers. It's an excellent pick for couples who want a romantic atmosphere close to all of the main attractions of the city, and comfortable and spacious rooms like these cannot be beat.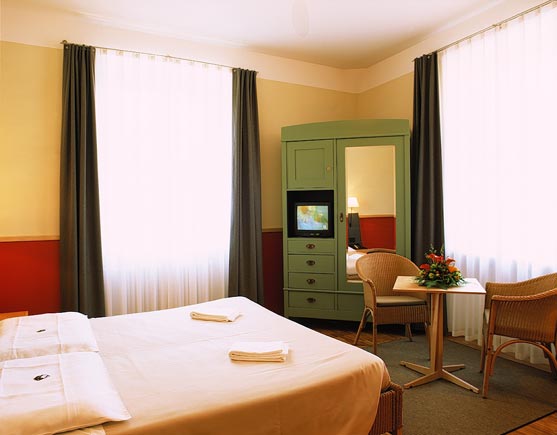 What to Eat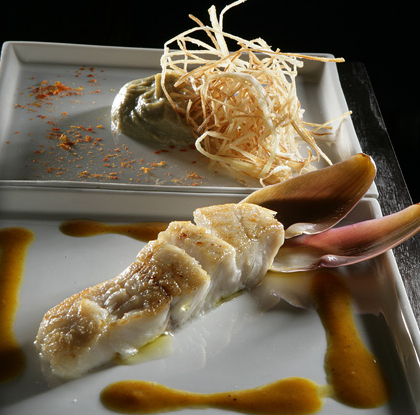 As a playground for well-off Italians and a go-to city for Swiss bankers, it's no wonder that dining can end up being pretty pricey in Lugano. For someone interested in splurging but within reasonable means, a prixe fixe meal at Al Portone (Viale Cassarate 3) might just do the trick. Expensive, popular with foodies, and famous for a reason, it's not a meal that will be cheap but it will be delicious. Go for the evening tasting menu and end up with a staggering array of local delicacies for the best price you're going to find in Lugano proper. From spruced up northern Italian staples to French-influenced meats and exotic animal parts, those who are serious about food will appreciate the experience.
A solid bet for great yet affordable dining in Lugano has always been Da Raffaele (Contrada die Patrizi 8). As far as an affordable yet enjoyable meal in Lugano goes, this laid-back mom and pop joint is the best of the best. Incredible homemade pasta of all different varieties, doused in everything from mouthwatering shrimp to fresh ricotta cheese. Like other Lugano foodie secrets, this restaurant is going to require a bit of time spent in a cab or on a bus, since it's a little ways from the bustle of the touristy main part of town. However, one bite of their pasta for lunch and dinner, and any mishaps on the way there will be long forgotten.
For delicious seafood in a demure yet laid-back atmosphere, Locanda del Boschetto (Via Boschetto 8) is definitely the best bet. Everything from the sea ends up on the grill, resulting in delicious flavors with the most simple accouterment (mostly a touch of salt and pepper). For those who aren't interested in just seafood, the homemade pasta dishes offer the fruits of the sea along with carb-y goodness. It's worth a call before heading out, as sometimes the owners go on vacation, too, meaning no delicious fish and a somewhat lengthy commute with no culinary reward.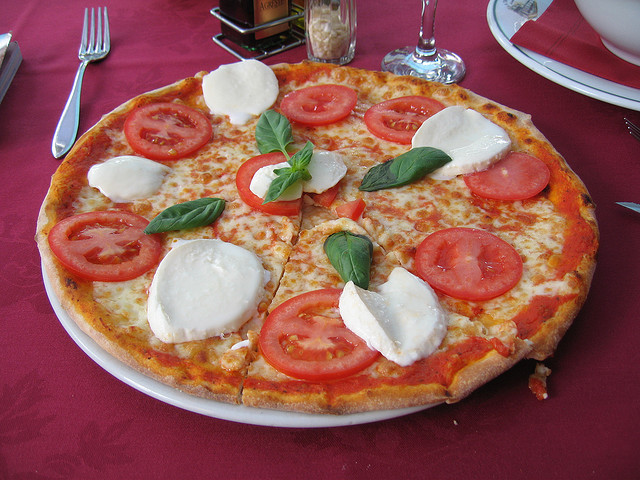 While the mains and ever-changing menu might be worth a visit to Bottegone del Vino (Via Magatti 3), the real draw here is the incredible array of wines to choose from, many of which are little-known local varieties that you'll be dying to take back home with you. A favorite lunch spot for workers from nearby offices, it might be a difficult mid-day table to land, but it's definitely worth an attempt, especially since lunchtime prices are considerably more affordable. For a less expensive visit, go with appetizers rather than entrees and stick to the more affordable vintages of wine.
What to See and Do
By far the most popular landmark in Lugano is not a building, but rather, Lake Lugano itself. Officially half in Switzerland and half in Italy, much of Lugano is built right alongside the lake, making it an excellent way to figure out what direction one is traveling. Packing a swimsuit and spending the entire vacation swimming and suntanning is not out of the question, and it's how many Italian and Swiss families spend their vacation months, too.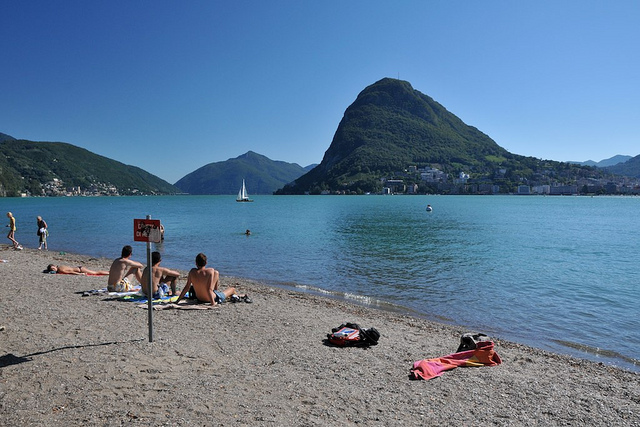 The summer months bring a great deal of festivals to Lugano, with something for just about everyone interested in open-air entertainment of some sort. The city's jazz festival, in July, is one of the hottest tickets in town, netting international performers and national superstars alike. August and September bring The Blues to Bop Festival, which offers free performances to locals and tourists alike in a variety of different locations around the city, many of them open-air. The summer begins with The Lugano Festival, held in April and May, a series of classic music concerts well known throughout Switzerland.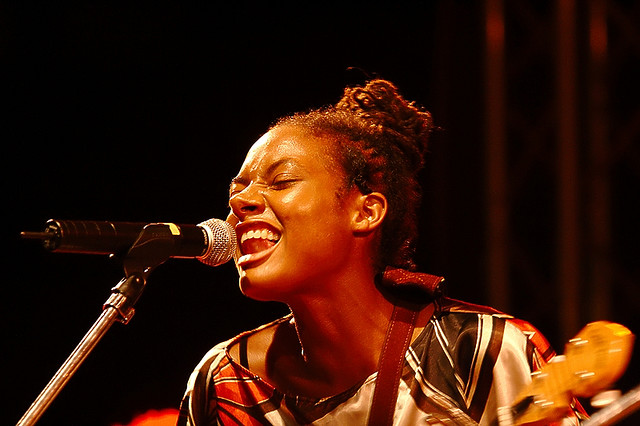 Of course, aside from exploring the nearby nature and hanging out at the lake, there are cultural experiences to be had, too. For the city's best collection of art that focuses on more recent history, there is no better stop than Museo Cantonale d'Arte, where everything from photography and architecture to painting and graphic novels is celebrated and displayed. It is one of the most popular spots in town for art lovers, alongside Museo d'Arte Moderna, which houses an equally creative and wide-ranging cutting collection that leans more towards pushing boundaries. And to take a break from art altogether, the perfect choice is Museo del Ciccolato Alprose, where travelers can both learn about the history of some of the finest chocolate in the world as well as taste some and decide for themselves whether it's worth the hype.
If you enjoyed this, please follow TravelSort on Twitter or become a Member to be alerted to new posts.
Photo Credit: Greg N. Baker, Jonas in China, Alberto Ferrante, br1dotcom, ekpatterson, Luigi Rosa, kadavy, Wolfgang Staudt, vogme