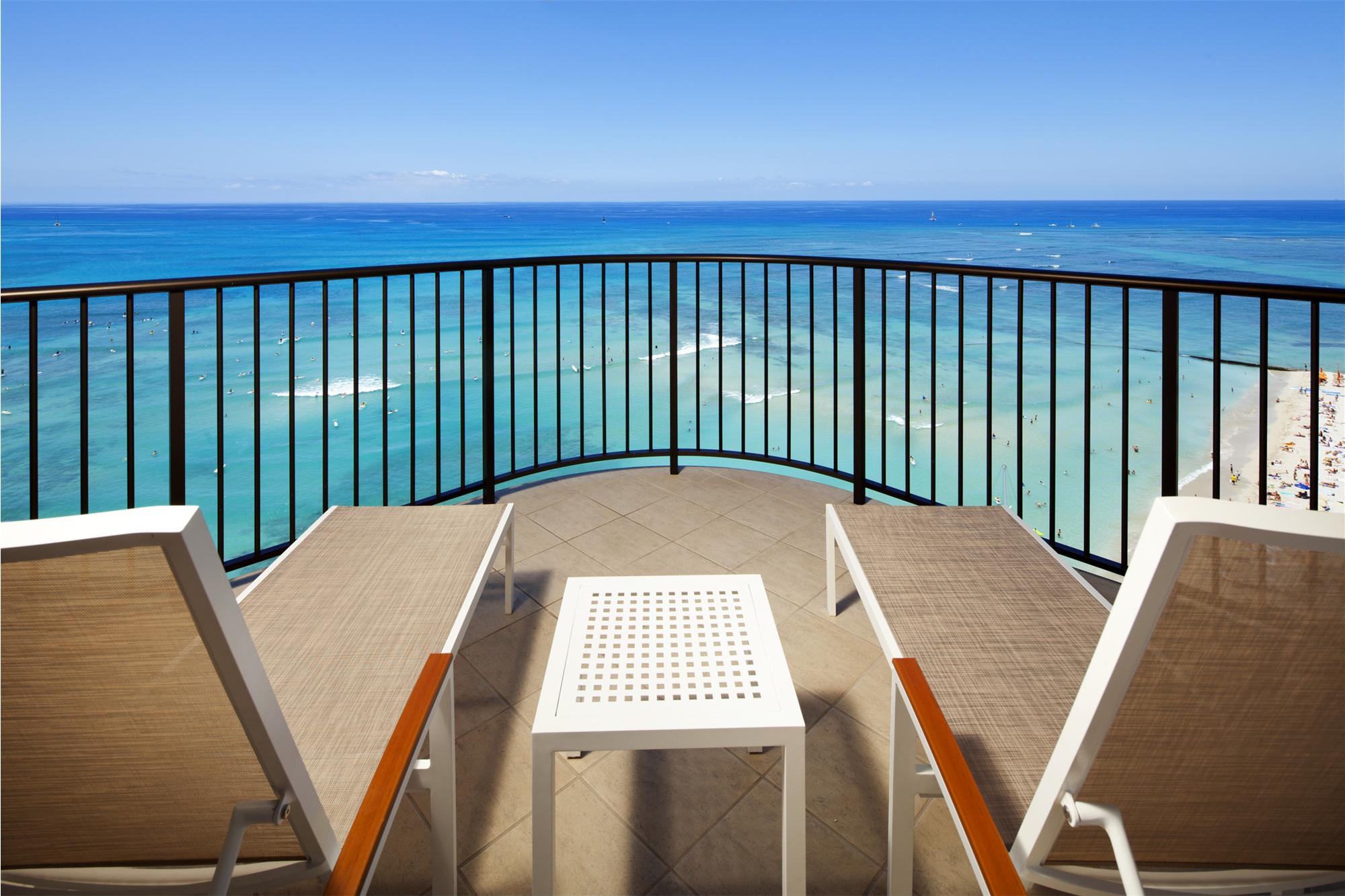 A TravelSort reader asks "Can I get SPG elite status by booking others' rooms for them? Or do I only get credit for a room I stay in? What about when this is for a conference using a conference or group rate? And once I have SPG Platinum status, does that status confer the same Platinum amenities on any additional rooms I book, even if I don't stay in them?"
Great question, and one we haven't discussed before. Just note that earlier this year there was an SPG Devaluation of the Cash & Points Award Chart, so I recommend you mostly Turn SPG Points into Airline Miles with the 25% transfer bonus.
As of March 1, 2012, SPG members can earn elite stay and night credit for up to three guest rooms for an Eligible Stay, if:
The SPG member makes all three reservations and pays for them directly
The SPG member is staying in one of the booked rooms
The stay is an Eligible Stay
Although the terms don't explictly require it, Flyertalk members note that in their experience, it's best to have your name on each of the three rooms (including the two you don't stay in) to ensure you receive your elite night and stay credit for those rooms
Here are the exact terms and conditions from the SPG site:
An SPG Member may earn credit for up to three guest rooms during any Eligible Stay if he/she stays in one of the reserved guest rooms and pays an Eligible Rate or, for stays on or after October 1, 2011, redeems an SPG Award or an SPG Promotion Reward for all of the guest rooms.
ii. An "Eligible Night" is a night during an Eligible Stay.
iii. An "Eligible Rate" is the rate an SPG Member pays for a stay in a guest room at an SPG Participating Hotel unless:

A. the guest room was booked through a tour operator, online travel channel or other third party channel including, without limitation, expedia.com, hotwire.com, priceline.com, orbitz.com, booking.com, travelocity.com, ctrip.com, and elong.com.
B. the guest room was booked at a group rate as part of an event, meeting conference or organized tour, and the SPG Member does not directly pay the SPG Participating Hotel for such room;
C. the guest room was booked at a tour operator, wholesaler, or crew room rate including, without limitation, STARNet and STARPRO;
D. the guest room was booked at a business, employee or friends and family rate;
E. the guest room was provided complimentary; or
F. a voucher or third party award (e.g., Aeroplan room award, Air Miles room award) was redeemed for the guest room.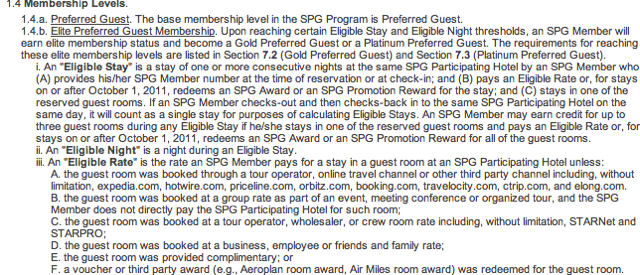 So the main things to avoid, if you want the multiple rooms you book to count for purposes of SPG Elite night and stay credit are:
No online bookings through Expedia, Orbitz, Booking.com, Travelocity etc.
No group or conference rates that you don't pay for yourself. If you are using any kind of special negotiated rate I would double check with the hotel, even if you do book and pay for the room yourself, to avoid disappointment
No employee discounted, travel agent, crew etc. rates–these never qualify
No voucher; although SPG award nights and promotional rates *do* count
What If I Don't Receive All My Elite Stay and Night Credit for the Three Rooms?
Per Starwood Lurker on FlyerTalk, you should email
research@starwoodhotels.com
with your stay details and ask for their help in receiving your missing elite stay and night credit.
Platinum Amenities for Rooms I Book But Don't Stay In?
Platinum amenities such as upgrades, breakfast and welcome gifts only apply to your own room, not to any rooms you book for guests. That said, sometimes your guests may be lucky and the property may provide amenities, even if you're not staying in the room–but this very much depends on the property's goodwill, and shouldn't be expected, since it's not part of the SPG program terms.
Have you been able to get faster SPG elite status by booking multiple rooms for friends or family?
Related Posts