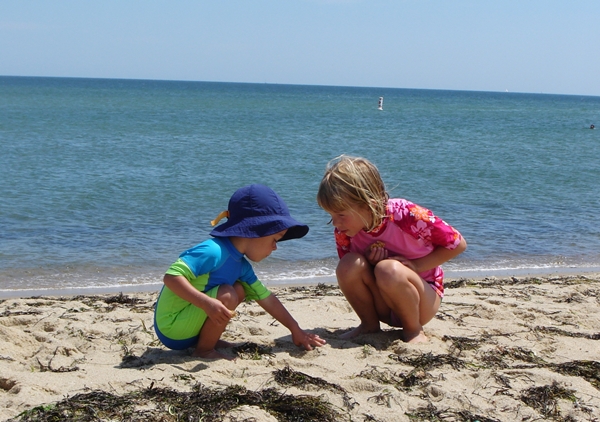 Why Go
Over the years, Martha's Vineyard has evolved from a sleepy, quaint island off the coast of Cape Cod, historically serving as a whaling base with initial settlements dating back to the 1600's, to a more commercial summer vacation getaway. Certainly the publicity from the filming of "Jaws" here in the 70's, and the vacation stays of several presidential families (the Clintons and Obamas) have kept this island on the map. The year-round population is around 15,000 but swells to around 65,000 in the summer. But the island still remains a lovely and fun family summer retreat, with some of the most beautiful shoreline on the East Coast.
The air is fresh and clean, with a slight salt scent, and rosebushes seem to spill over every white picket fence. The island has a rich history, reflected in the many historical houses, and retains an austere and simple aesthetic which complements the windswept, island beauty. At night the sky lights up with stars, and if you are away from ambient light, the Milky Way appears as a blazing band across the sky. The beaches are usually not very cluttered, so there is ample space for running, playing Frisbee, or flying kites. Some of my fondest memories as a child are of spending hours battling the waves, and riding the sharp breakers to the shore.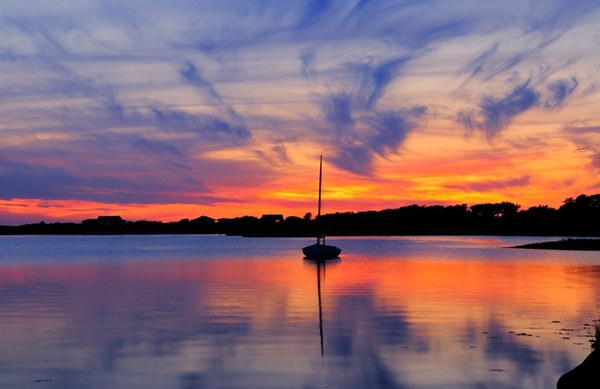 Insider Tips
There is a ferry ride (usually fun for kids) taking less than an hour from Woods Hole, Massachusetts to either Oak Bluffs or Vineyard Haven, and other ferry rides from further points south all the way to Manhattan (the Seastreak). For stays of more than just a day or two, most people bring their cars with them across the water on the ferry. But for a short visit you could save time and money by leaving your car in the parking lot on the mainland. Renting a bicycle or motorbike remain a very popular way of getting around, with some reasonably good bike paths or bike lanes alongside some of the major roads. There are many rental bike shops, with a wide variety of devices and attachments for transporting kids.
If you plan on taking your car across, you should make your ferry reservations well in advance. You can always take your chances and go "standby," but you should be prepared for long waits, particularly during popular weekend times. You can always leave your car and get across fairly easily without a reservation.
As was a pivotal plot point in the film "Jaws," the July 4th weekend is the most heavily visited time of the year, and personally I would stay away during that time. I greatly prefer to visit over the Labor Day weekend, when many of the summer tourists have left, but all of the shops are still open, and even though the air might be slightly colder than in July or August, the ocean temperature is at its warmest.
Katama, also known as South Beach, is a great long, wide strip of sand that runs along the exposed Southern side of the island. The surf here can be really fun and even challenging when there are offshore swells, so you want to be sure your kids know how to handle themselves in the water if you choose to swim here when the surf is high. For smaller kids, State Beach on the sheltered side of the island is a better bet.
Don't freak out about the fact the Martha's Vineyard is a hot spot for Lyme Disease, but don't totally ignore it either. Take some basic preventative steps for yourself and your kids (avoiding walks through tall grass, wearing protective clothing or insect repellant if necessary, and inspecting for possible ticks or tick bites) and there should not be any problems. My friends and family have been vacationing on Martha's Vineyard every summer for the last fifty years and no one has ever had a problem.
Where to Stay
Edgartown is the small, more densely populated town favored by the Clintons, as well as more ordinary folk. There are several reasonably good inns here such as the Kelley House, which even offers a kids' program "Harbor Kids Club" with activities ranging from treasure hunts to sand castle building to mini Olympics. The program, for kids 4-12, is held 10am-4pm Tuesday-Saturday late June through Labor Day weekend, and costs $75 per day.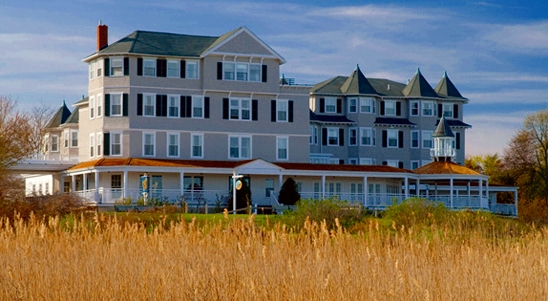 Another good bet is the Harborside Inn, which is Edgartown's only hotel right on the water–in fact, from the hotel's pool you can see the boats docking.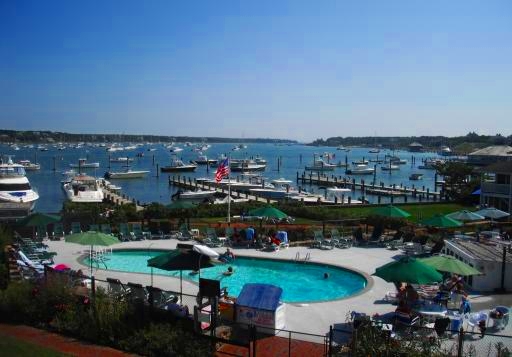 Smaller boutique hotels such as the Hob Knob are a wonderful splurge, although children must be at least 7 years old to stay at the Hob Knob. As elsewhere on the island, however, rental properties are generally preferred and a better value.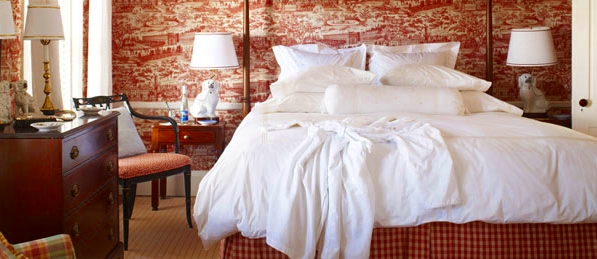 Edgartown is the "preppiest" town on the island (perhaps anywhere in the world), so expect to see many polo shirts and loafers. Many of the houses here date from the 19th Century, and the strict zoning code assures that the just about every house is either painted white or is natural wood seasoned to a grayish hue, which adds to the traditional beauty of this town.
Oak Bluffs and Vineyard Haven are less stodgy, and are generally cheaper. Even though the ferry arrives directly in Vineyard Haven, there is not that much there to see or do. The more wealthy or publicity-avoiding types tend to spend time "up island" in Chilmark (where the Obamas summered), where there are long private coastlines with sprawling summer houses. There are fewer shops and restaurants here, and the less developed island beauty is more striking.
What to Eat
Of course delicious fresh fish, lobster, scallops and other seafood are plentiful and tend to dominate the menus of many of the family-friendly restaurants at all price points. For an upscale change, I would recommend L'Etoile for French cuisine. Set in a beautiful house surrounded by gardens, it offers excellent French cuisine and a great wine list. Try the spice-crusted foie gras, West Tisbury oysters, seared scallops, or the rich lobster and rock shrimp mac and cheese. This is one of the few places you'll want to dress up a bit, and it's best for older kids who are adventurous eaters and can sit through a leisurely dinner.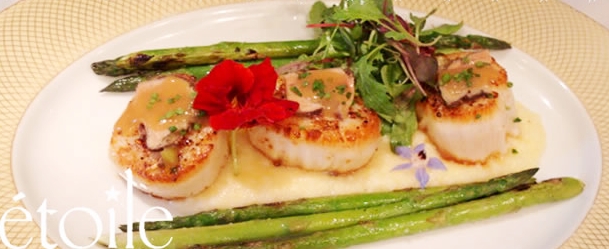 Atria is another excellent choice—try the island lobster with mascarpone gnocchi and seared foie gras, braised veal cheek ravioli with wild mushrooms, or the prosciutto wrapped cod. There's a nice outdoor dining space during the summer, which is a good bet if you have kids in tow.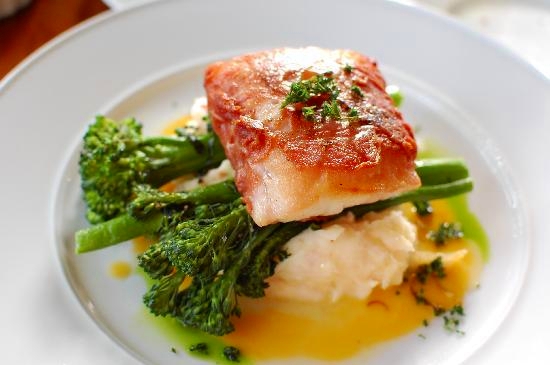 Mad Martha's Ice Cream in Edgartown and Vineyard Haven, and Murdick's Fudge in Edgartown, Vineyard Haven and Oak Bluffs are perennial favorites for kids and others with a sweet tooth. The Bite in Menemsha is a quintessentially delicious "chowdah" and clam shack, favored by Bill Clinton.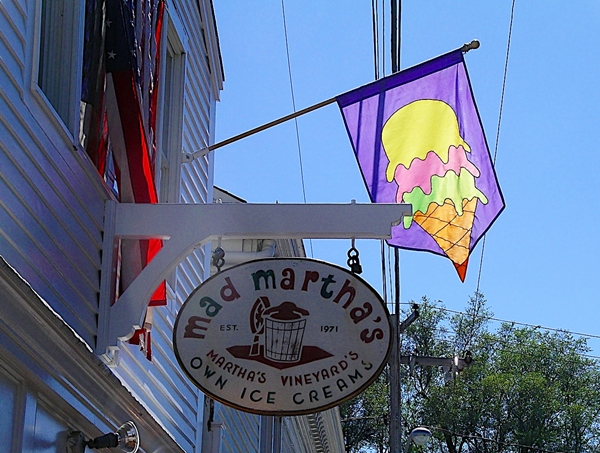 What to See
The beaches are the main attraction, and South Beach is my favorite one. You can drive along the beach rode until you find a spot with fewer cars, and have a beautiful, relaxing time. There are of course any number of shops selling beach toys for kids. But even on heavy surf days you should not expect very good surfing or body-surfing, unless you like the idea of getting lifted up by a wave and slammed down on sand or gravel. Older kids may enjoy getting pummeled in this manner. But you should be very cautious if there are rip tide warnings, and instruct your kids accordingly based on their swimming skills.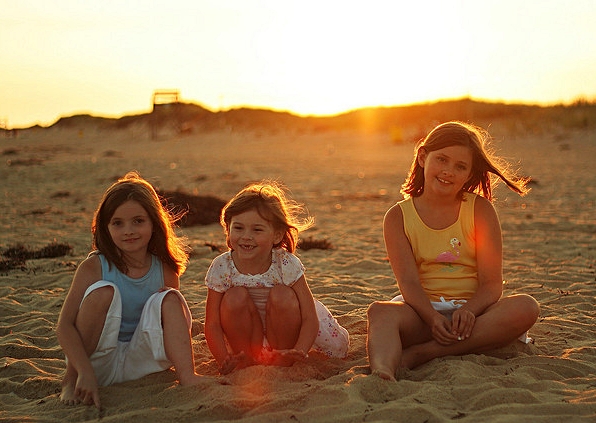 Oak Bluffs is famous for its fantastically ornate "gingerbread houses," painted candy-colored yellow, pink, and green. For kids, Oak Bluffs features a historical merry-go-round called the "Flying Horses" where you can still try to lean from your horse to grab the brass ring for a free ride – definitely a fun option for rainy days when you can't go to the beach.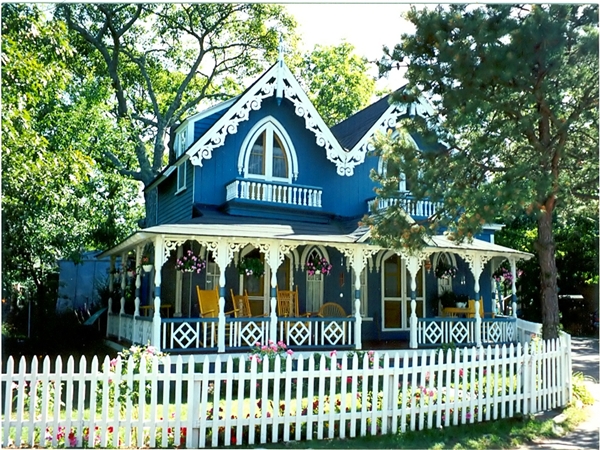 Another interesting visit for a afternoon trip is to Gay Head, rows of cliffs located on the Westernmost part of the island. The Wampanoag tribe has made their home here, and their ancestors lived on the same land more than 10,000 years ago. The clay cliffs have lost some of their lustrous color over the years, but it is still a lovely, interesting excursion. Also, if you are so inclined, beneath the Gay Head cliffs is one of the few remaining all nude public beaches on the East Coast.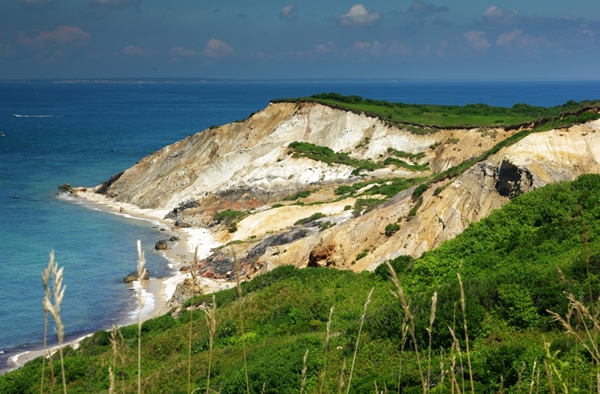 Chappaquiddick is a small, undeveloped island separated by a small strip of water off the Edgartown coast. You can reach it by a minute boat ride, and then head off for a half hour bike ride across the island to the beach – a relatively manageable outing even for a family with younger kids. Chappaquiddick was of course made notorious when Ted Kennedy drove with Mary Jo Kopechne off a small bridge, leading to her death and a scandal that lasted for decades. Visiting "Chappie" is a fun afternoon trip, though there is still an eerie feeling when you cross the small wooden bridge that was the site of Mary Jo's death.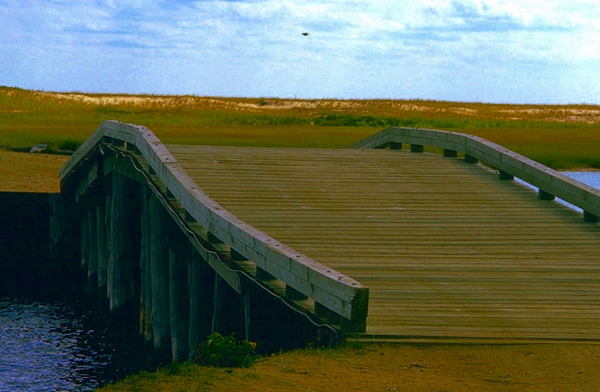 For birdwatchers, Felix Neck Wildlife Sanctuary has some lovely nature walks, where waterfowl and owls are readily observed. Kids may just enjoy running along the winding paths.
Another treat for many kids is taking a walk around, or even inside, the Edgartown Lighthouse. The Lighthouse is open daily 11am to 6pm during the summer (late June through Labor Day), and admission is $5 for adults and free for children under 12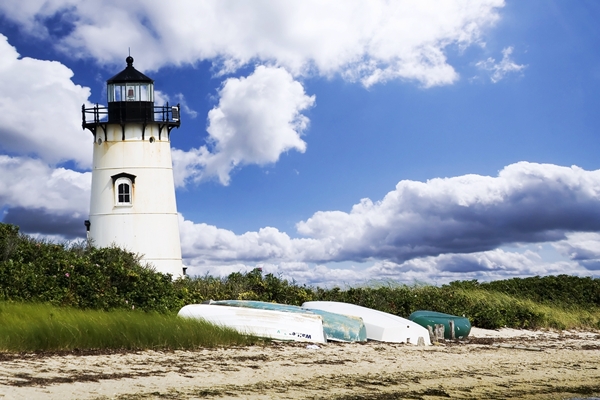 Check out and apply for the Best Travel Credit Cards.
If you enjoyed this, please follow TravelSort on Twitter or like us on Facebook to be alerted to new posts.
Become a Member to find your perfect luxury or boutique hotel at up to 50% off: TravelSort Hotels
Photos: Stacey Batista, Kelley House, Harborside Inn, Hob Knob Hotel, L'Etoile, Ed Yourdon