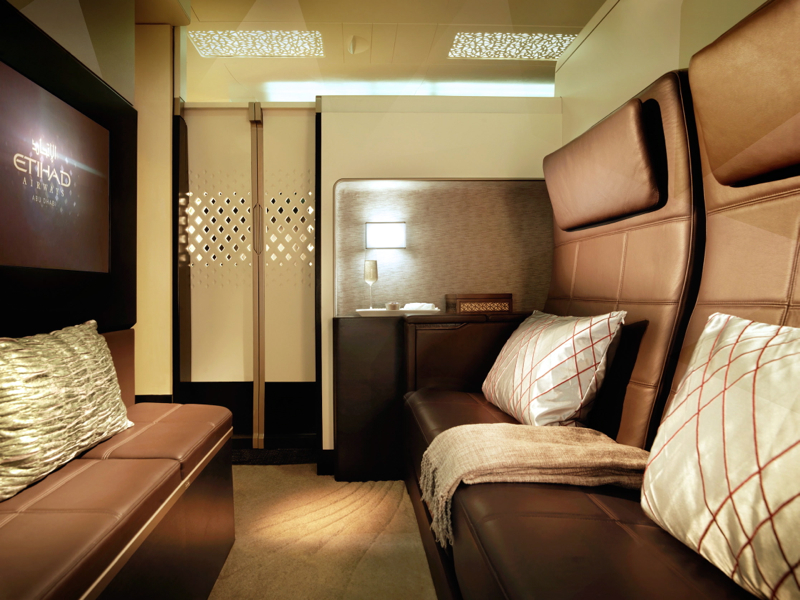 So Etihad's New A380 The Residence with 3 rooms and private shower, IS available as an award, using Etihad Guest miles. I stand corrected, since previously Etihad management seemed to indicate The Residence would not be released as an award.
The price? A cool 2,332,728 Etihad Guest Miles from Abu Dhabi AUH to London LHR, or 2,356,343 Etihad Guest Miles from London to Abu Dhabi. It's seems a little strange that the shorter, London to Abu Dhabi flight (which is 6 hours 50 minutes) costs 23,615 more miles. And gotta love the precision of these award amounts: not 2,300,000, but 2,332,728 🙂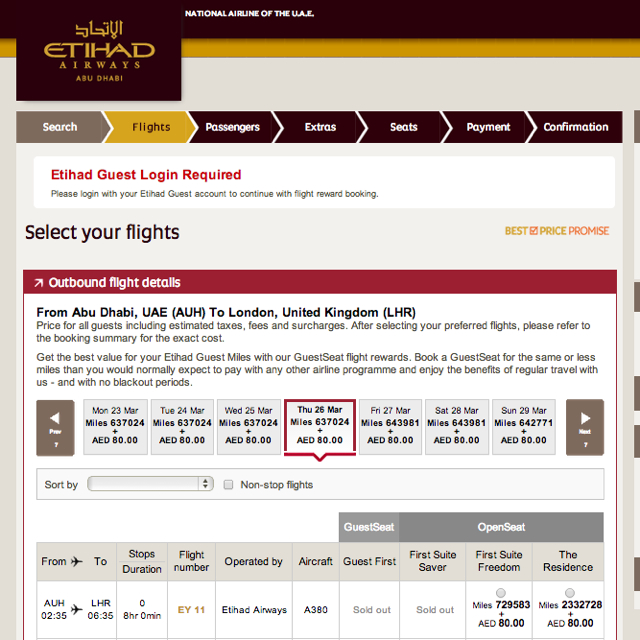 So assuming you don't have over 2 million Etihad Guest Miles lying around, you can have fun saving SPG points, which at least transfer 1:1 to Etihad, with a 25% bonus of 5000 miles when transferring in increments of 20,000 miles. See SPG Airline Partners: Transfer Starpoints Into Miles
In order to get the bonus, you can transfer a maximum of 60,000 SPG points per day, which would become 75,000 Etihad Guest miles. At that rate, it will take over a month (32 days) to transfer SPG points…that is, if you just happen to have 1.87 Million SPG points lying around.
More seriously, this would be a horrible redemption value, at 1.1 cents per SPG point. Although if you really want the experience, the price of 77,200 AED (about $21,000) is quite a sum–you may as well fly private (although how many charters include a shower?).
What would you do with 1.9 million Starpoints, if you had them?
Related Posts
Etihad A380 The Residence and First Apartments