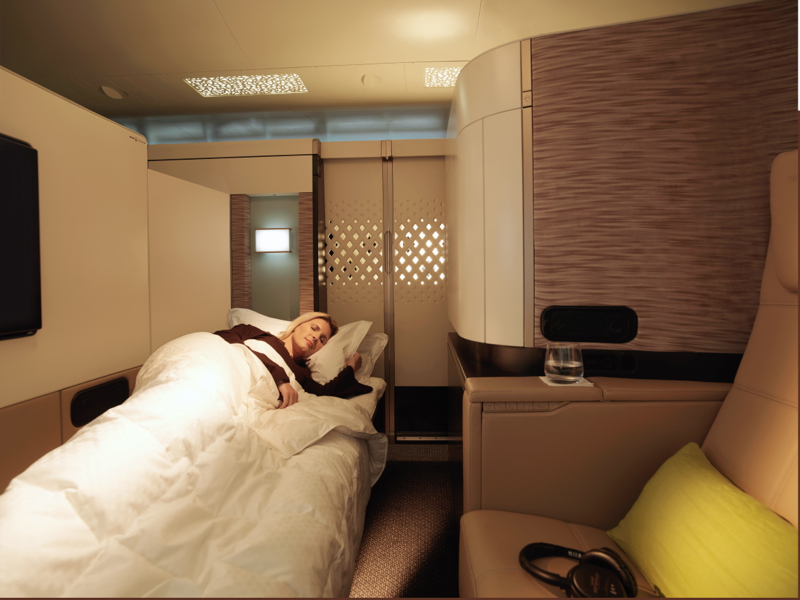 Etihad A380 First Class Apartment award space to Melbourne, Australia is currently available for two, for some dates starting June 2016, via Ben. Melbourne as a new destination is exactly what I heard back in April this year at an Etihad press event (see Etihad Flavors of Arabia and New Etihad A380 Destinations).
This is great news for those looking to get to or from Australia in First Class, if willing to route via Abu Dhabi, especially since Etihad A380 First Apartment award availability has gotten very tough to find on all routes except between London and Abu Dhabi.
Here are the details:
Etihad Flight 460 departs Abu Dhabi AUH 9:45pm, arriving Melbourne MEL 5:20pm the next day
Etihad Flight 461 departs Melbourne MEL 10:40pm, arriving Abu Dhabi AUH 6:45am the next day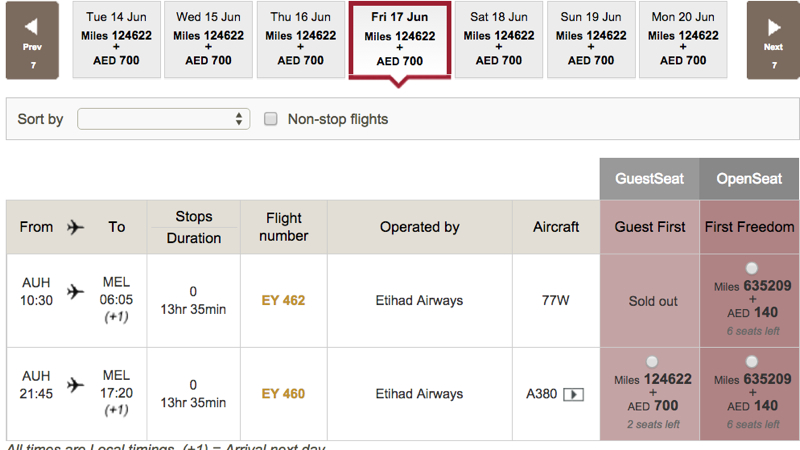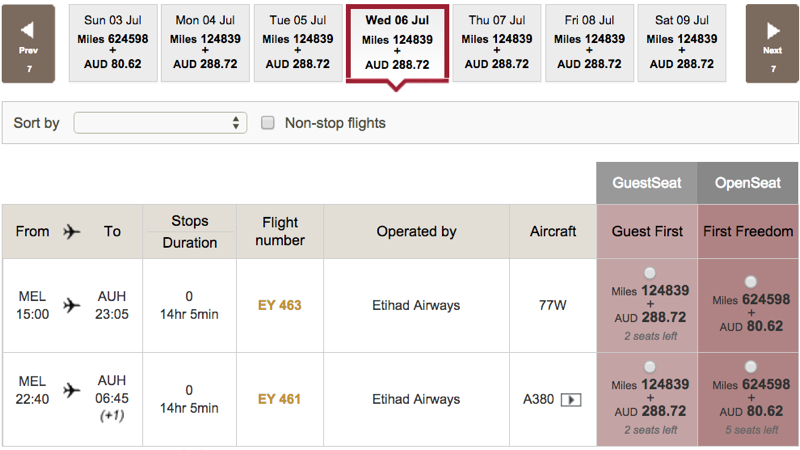 What's the Difference Between Etihad First Apartment on the A380 and Etihad First Class on the 777-300ER or the 787-9?
The Etihad First Apartment is more spacious then Etihad First Class on the 777-300ER and the 787-9, and even allows couples traveling together to partially connect their apartments. There is also a shower aboard, shared among the Etihad First Apartment guests. See
Etihad A380 The Residence and Etihad First Class Apartment
for more details.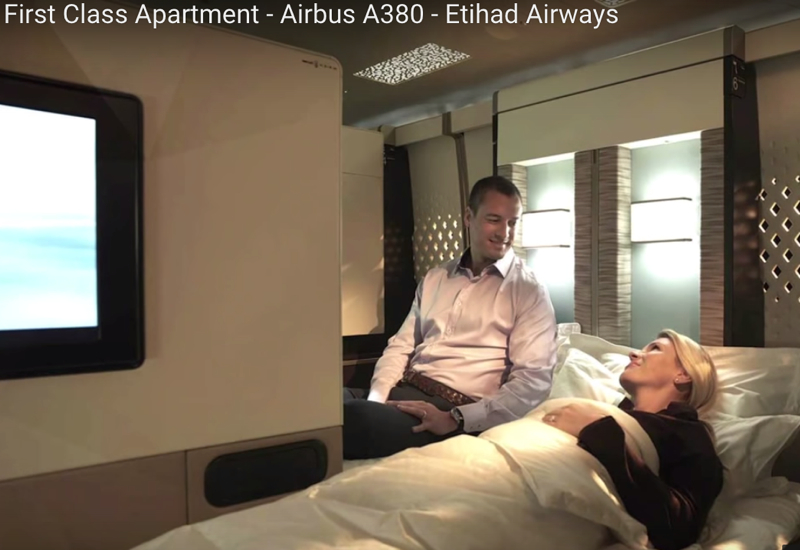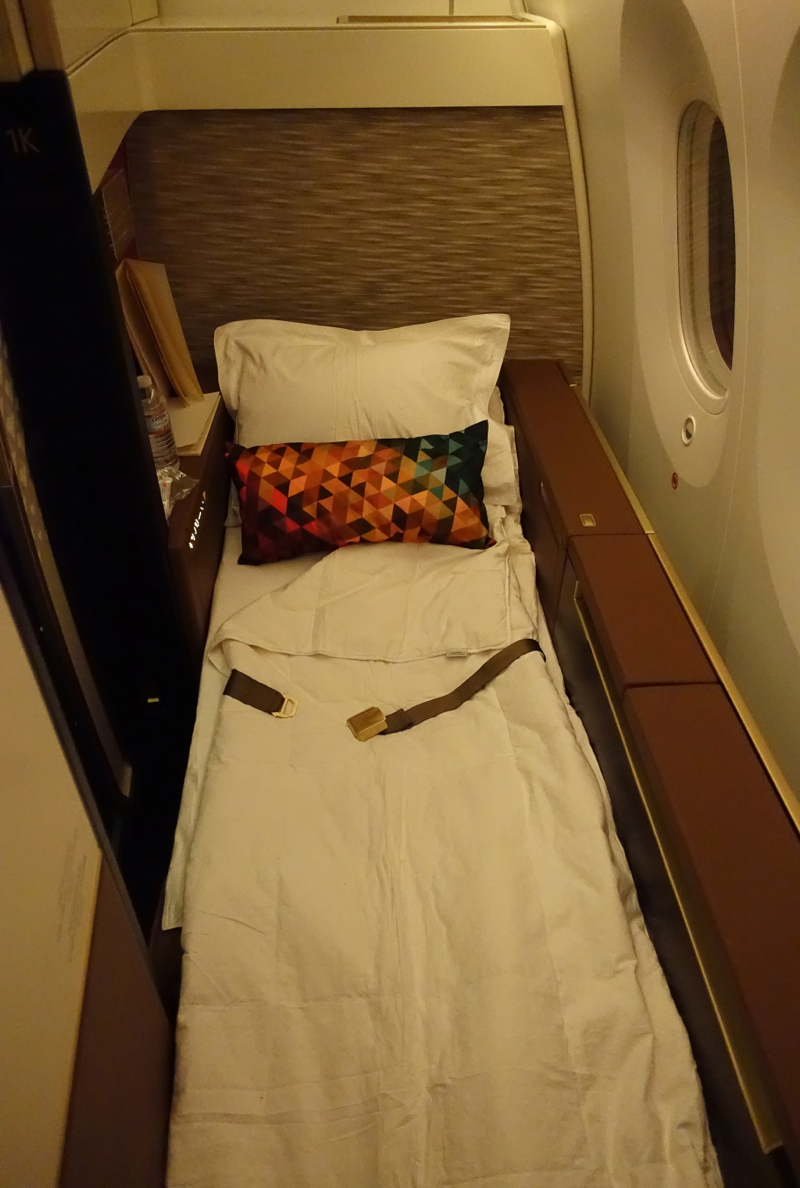 How Many AAdvantage Miles is the Etihad First Apartment award from Abu Dhabi to Melbourne?
Similar to Sydney, the Etihad First Apartment route requires 60,000 AAdvantage miles each way, or 120,000 miles roundtrip. Note that due to AAdvantage routing restrictions, when booking from the U.S., you'll need to redeem for two separate awards: the U.S. to Abu Dhabi for 90,000 miles in Etihad First Class (or First Apartment if you manage to find award availability on the JFK to Abu Dhabi route) and the 60,000 miles for Etihad First Apartment from Abu Dhabi to Australia.
Do you plan to fly Etihad First Apartment on the A380 to or from Melbourne, Australia?
Related Posts