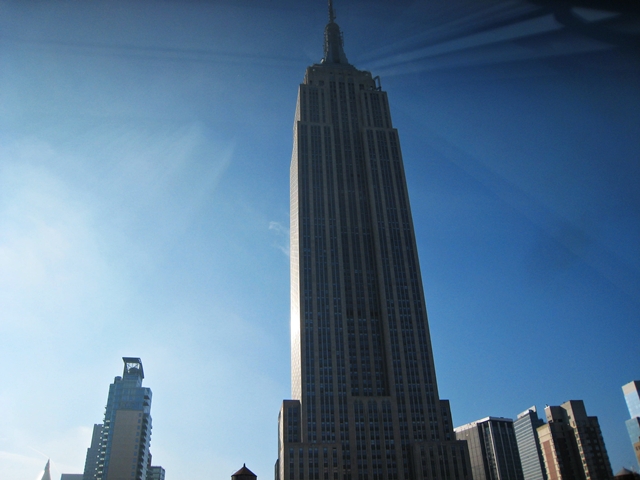 The Empire State Building wasn't a place I planned to visit, even after years in NYC, but after my son learned about the building in preschool, he was dying to visit and to go all the way to the 102nd floor. So that's how we found ourselves there on a sunny, clear and cool January morning. For anyone else planning a trip, here are a few tips that may come in handy when visiting the Empire State Building.
1. Go Early and Not During Holiday Times for the Shortest Lines and Fewest Crowds
The Empire Building opens at 8am daily, so go as early as possible if you want to avoid lines and crowds, especially if you're visiting New York during a peak holiday time. We visited on a Sunday morning at 10:30am, so not even that early, but since it was early January after the holiday rush we didn't have to wait long in any of the lines for security or for the elevators.
2. Ignore the Street Hawkers and Scalpers On Your Way to the Empire State Building
If anyone accosts you by asking if you're going to the Empire State Building on your way there, ignore them. You only want to buy official tickets at the Empire State Building itself.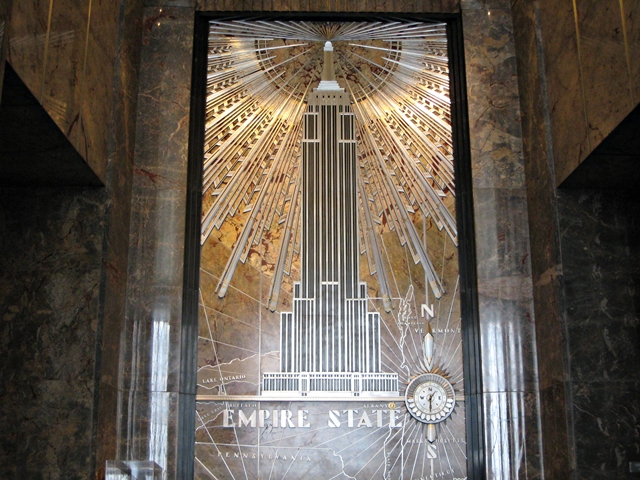 3. If You Must Go During a Peak Time, Pay for an Express Pass
If you can't avoid visiting during a peak time, strongly consider paying extra for an Express Pass. You'll still need to go through security, but you'll be able to jump to the front of all the elevator lines, which is a huge plus when lines are sometimes an hour or two or even longer. A Main Deck Express Pass price is currently $47.50 per person, no discounts, for everyone 6 years old and older.
4. Wait for a Clear Day
Since the main point of visiting the Empire State Building are the views from the Main Observation Deck on the 86th Floor and the Top Deck on the 102nd Floor, wait for a clear day so that you can see better, enjoy the views and get some good photos.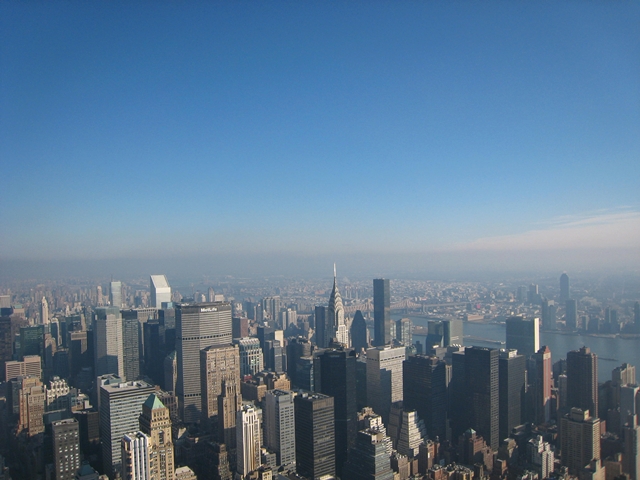 5. Visit During the Day or At Night?
While we visited during the day since my son wanted to be able to see different land marks and the rivers clearly, a night visit would be beautiful if you want to see the city lights. While you may need to get an Express Pass to avoid the wait if it's crowded, sunset could be a good chance to get the best of both worlds.
6. Dress Warmly in Winter for the Outside Observation Deck
Today was pretty mild for a winter day and not windy at all, but we were glad we had our warmest winter coats on when we were outside on the 86th Floor Observation Deck, since it was a lot colder. Don't forget gloves, especially if you're bringing the kids!
7. Budget for Pricey Tickets, But At Least Kids 5 and Under are Free
I personally was surprised how expensive it was to visit even the Main Observation Deck: $25 per person. At least kids 5 and under are free, although kids 6-12 years old are $19.
8. You'll Need an Additional $17 Ticket for the 102nd Floor; Not Worth It for Most
If I thought the main deck was expensive, I was shocked that it doesn't even get you to the very top–you'll have to pay another $17 on top of the $25 ticket, for a total of $42 ($36 for kids 6-12, and $39 for senior citizens 62 and older). We decided only one of us would get that ticket, and fortunately our 5-year old son was free for this part as well. While it was kind of exciting to take a manually operated elevator and to have gone to the very top 102nd floor, I personally didn't find the view much different, plus it's not as good for photos since it's entirely enclosed and you can't go outside.
9. One of the Best Views of the Entire Empire State Building is from The Setai Fifth Avenue
If you want a good view of the Empire State Building from somewhere nearby, consider staying at least one night at The Setai Fifth Avenue, where Empire State Rooms and Suites offer a view of the Empire State Building.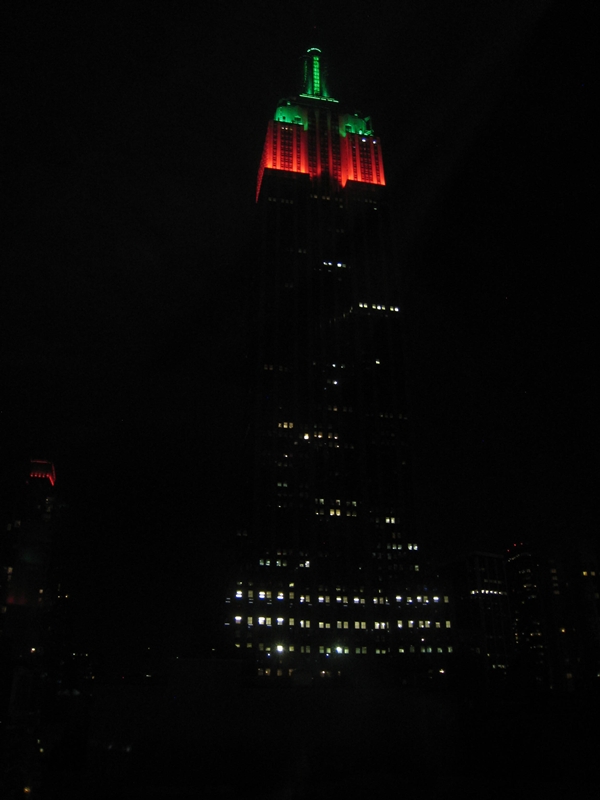 Been to the Empire State Building and have some tips? Share them in the comments!
Related Posts
Best Kid-Friendly Luxury Hotels in New York City
Tips for First Time Visitors to NYC
Christmas in NYC: Macy's Santaland Express Pass Tips
Check out and apply for the Best Travel Credit Cards.
If you enjoyed this, please follow TravelSort on Twitter or like us on Facebook to be alerted to new posts.
Become a Member to find your perfect luxury or boutique hotel at up to 50% off: TravelSort Hotels