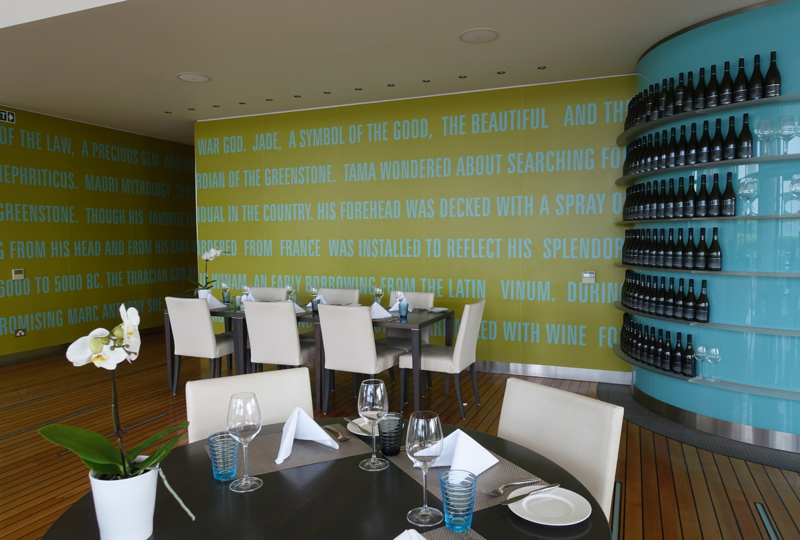 This Elephant Hill Winery Restaurant Review in Hawke's Bay, New Zealand is from our recent stay at luxury lodge The Farm at Cape Kidnappers, as part of our 10th wedding anniversary trip. For all our posts on New Zealand luxury lodges and dining, please see our posts tagged New Zealand.
Elephant Hill Winery Location and Hours
Elephant Hill Winery is located in Hawke's Bay, New Zealand on Clifton Road, just a short 5 minute drive from the entrance to The Farm at Cape Kidnappers (although keep in mind the 4 mile winding drive from the lodge itself to Clifton Road). After exiting the lodge, turn left onto Clifton Road and at about the 2 mile mark, look for Elephant Hill on the left.
Wine Tastings are held in the winter season (April 5 to November 1) from 11am-4pm every day except Saturday, when tastings are held 11am-5pm. In the summer season (November 2 to April 4) tastings are 11am-5pm daily.
The Elephant Hill Restaurant serves lunch daily starting at 12noon, both in the winter and summer. In the winter (April to October) dinner is available Thursdays, Fridays and Saturdays from 6pm. In the summer (November to March) the restaurant serves dinner daily, from 6pm.
Here's the outdoor deck just outside the restaurant entrance: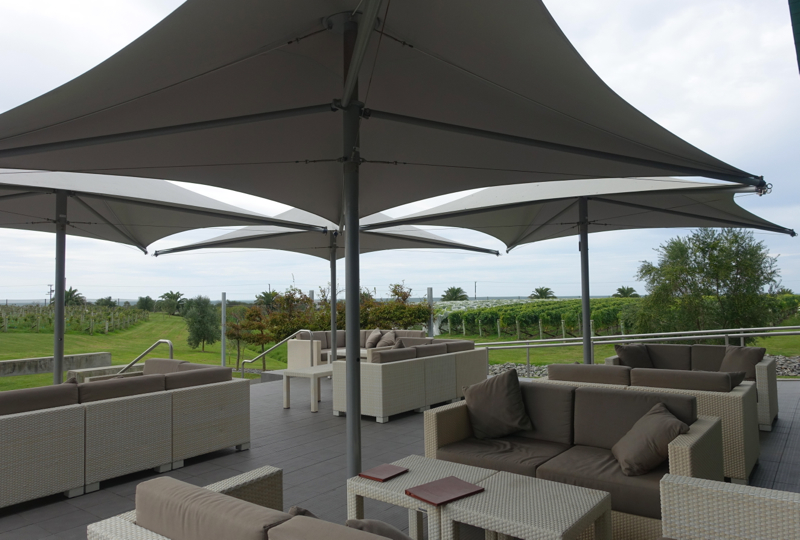 The Scene
We had originally made a reservation for a Saturday lunch at Elephant Hill, but a few days before, the winery advised that they had been booked out that day for a wedding, so we moved our lunch to the day before, Friday, for a 1:30pm lunch. When we arrived, we were asked if we preferred to sit outdoors or inside. Inside is well lit, thanks to floor to ceiling windows that let in great natural light (see first photo in the post).
The day was a bit cloudy, but there was no danger of immediate rain, so we opted to sit outdoors on the deck, overlooking some of the vineyards. There was a good mix of couples, friends, and other families similar to us with young kids.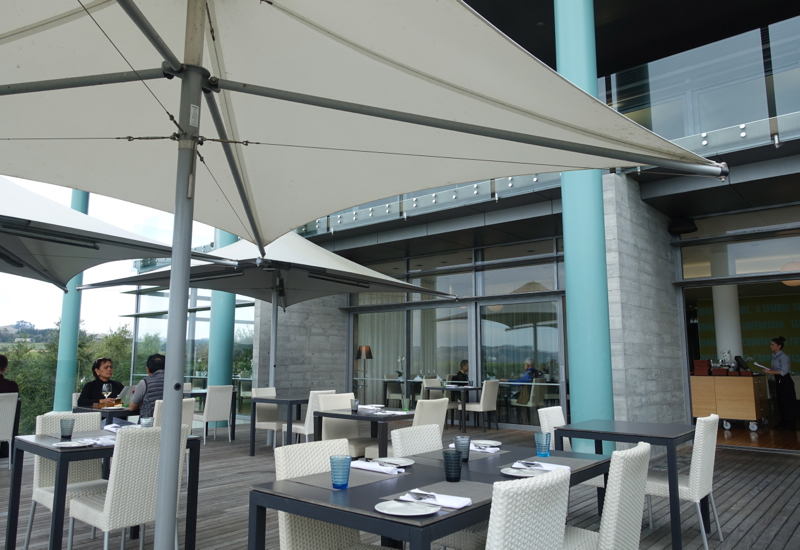 Elephant Hill Winery Restaurant Menu and Food
You might think that a winery restaurant might play second fiddle to the wine. Not this one. Elephant Hill's restaurant menu is well curated and changes frequently to reflect the seasonal produce available. Here's the menu for our autumn visit: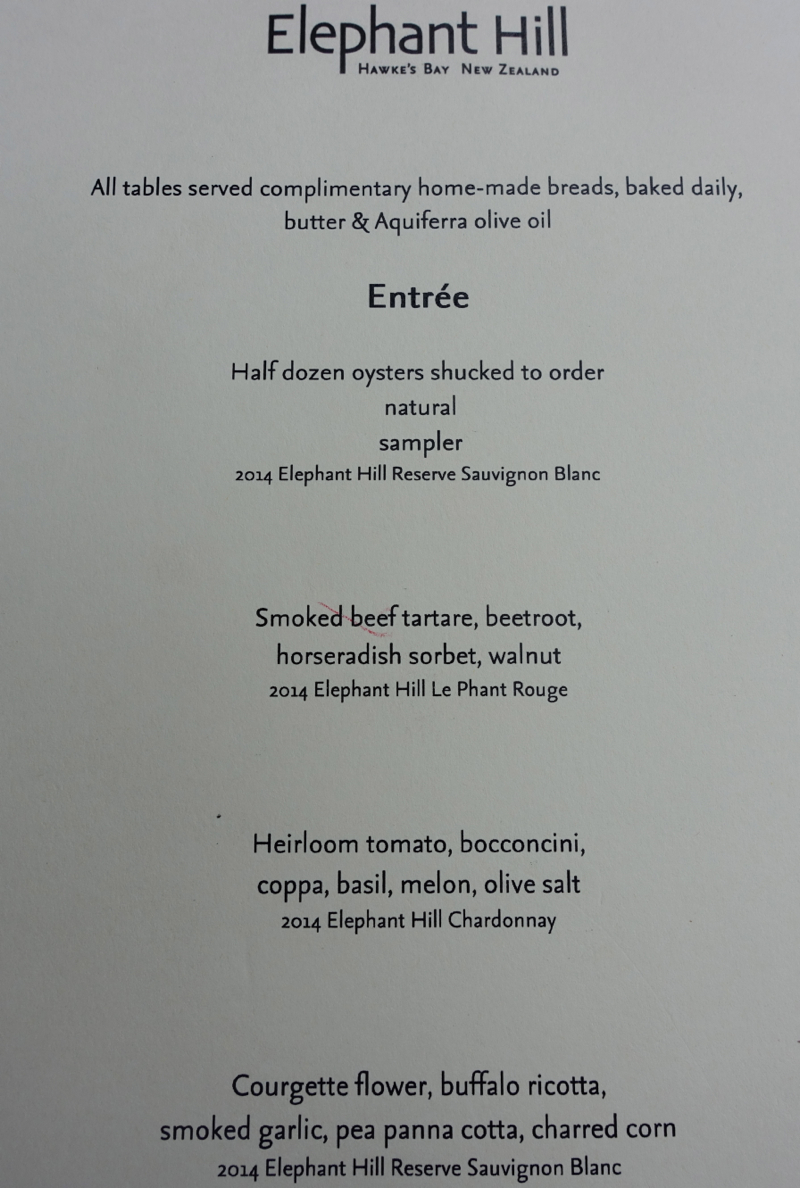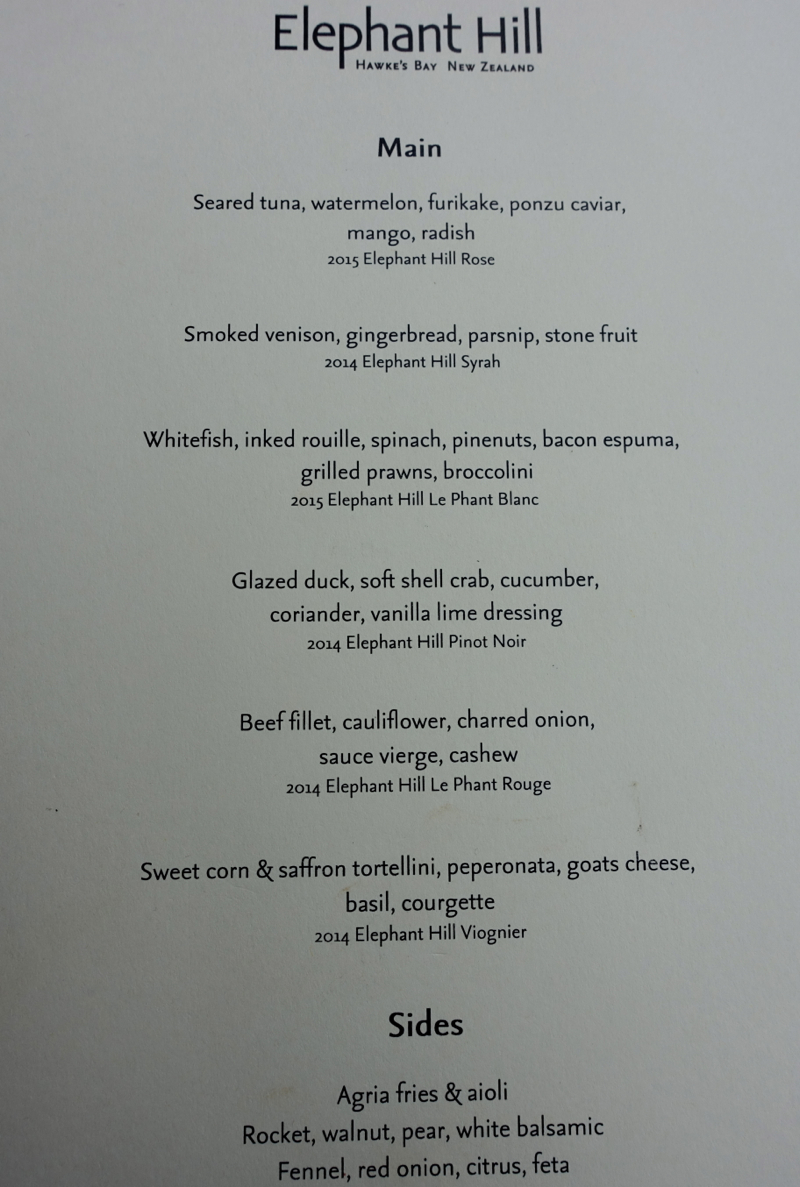 Kids aren't forgotten either, and I liked that organic chicken was one of the choices–it's not every day even at high end restaurants that the kids' menu offers organic options.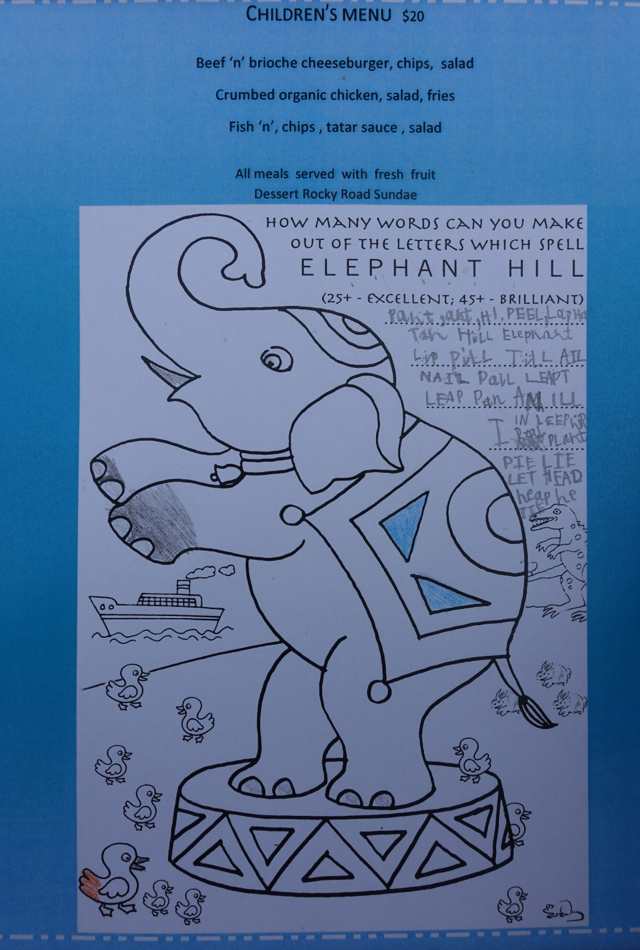 Every meal starts with homemade bread, accompanied by Aquiferra olive oil and butter. I feel that you can often tell how the meal is going to go based on the quality of the bread offering, and as soon as we tasted the addictively warm, fresh bread I had a good feeling about the rest of the meal.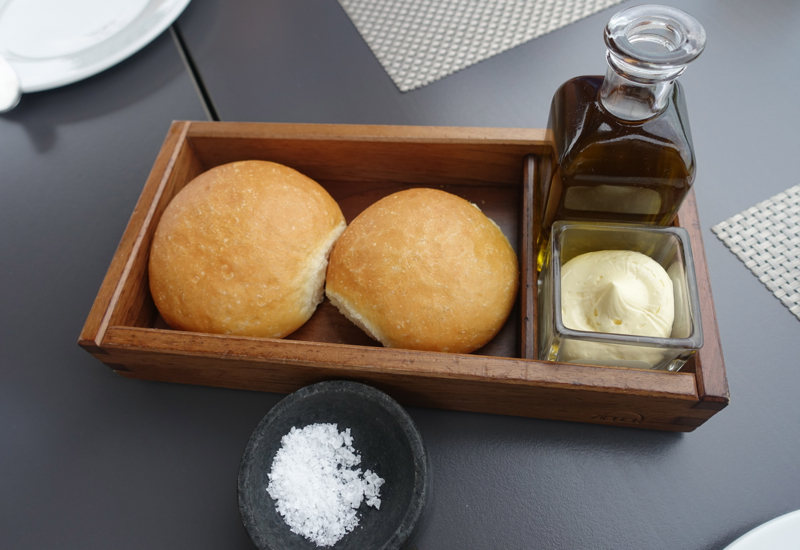 When zucchini flowers (or courgette flowers, as the British and New Zealanders call them, after the French word) appear on a menu I always try to order them. While these courgette flowers were not crisply fried, which is my preferred preparation, it was an inspired appetizer pairing of the flowers with creamy pea panna cotta, buffalo ricotta, smoked garlic and charred corn. It was a summery dish, mean for savoring the last of the warm days before autumn set in.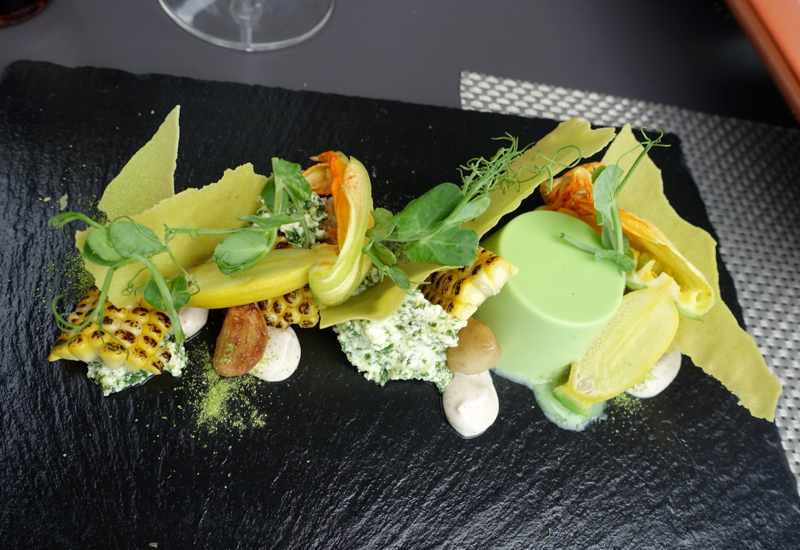 We next shared a main course, the Glazed Duck with Soft Shell Crab with a vanilla lime dressing and cilantro that was also a fantastic pairing. I wouldn't have thought of putting these two proteins together, but both were perfectly cooked, the duck skin crispy and the inside moist, and the softshell crab crispy. Had we not been trying to have a light lunch we would have ordered two of these, and each polished off one of them.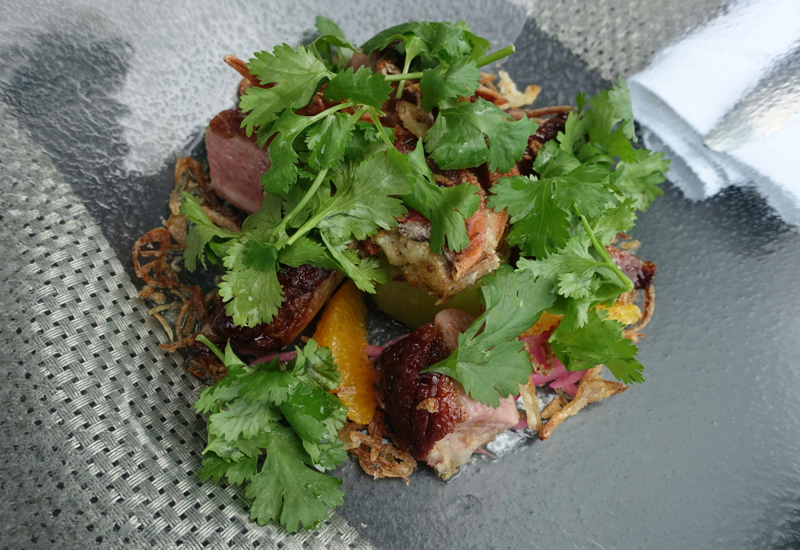 As a side, we ordered a salad of rocket, walnut, pear and white balsamic–very simple, but as with everything, ultra fresh.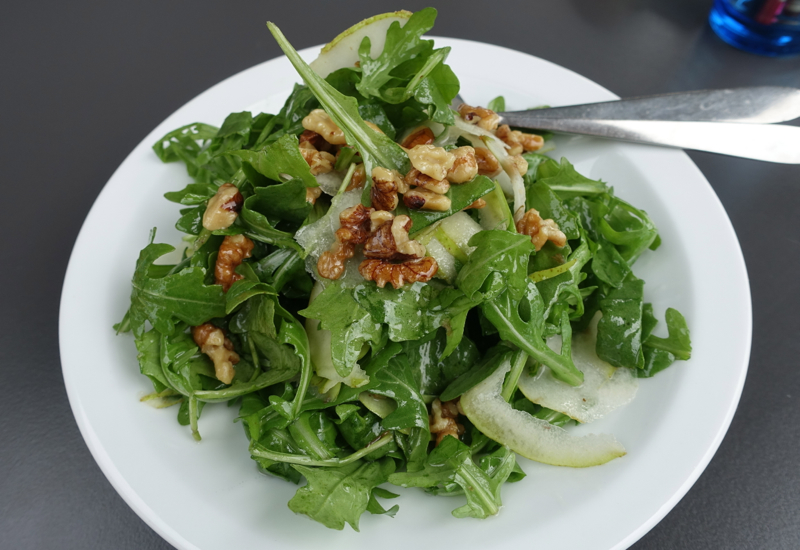 Our son chose fish and chips, and he very much enjoyed his dish, commenting how light and crispy the fish was.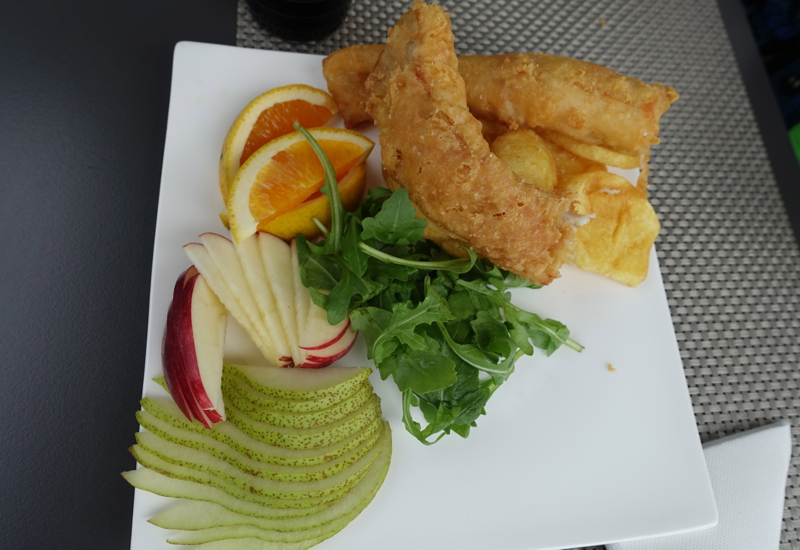 Passionfruit cheesecake was an easy choice for dessert, and was plated gorgeously. It tasted almost as good as it looked, particularly the cheesecake, citrus curd and passionfruit and mint ice cream, although I confess to not being such a fan of Italian meringue.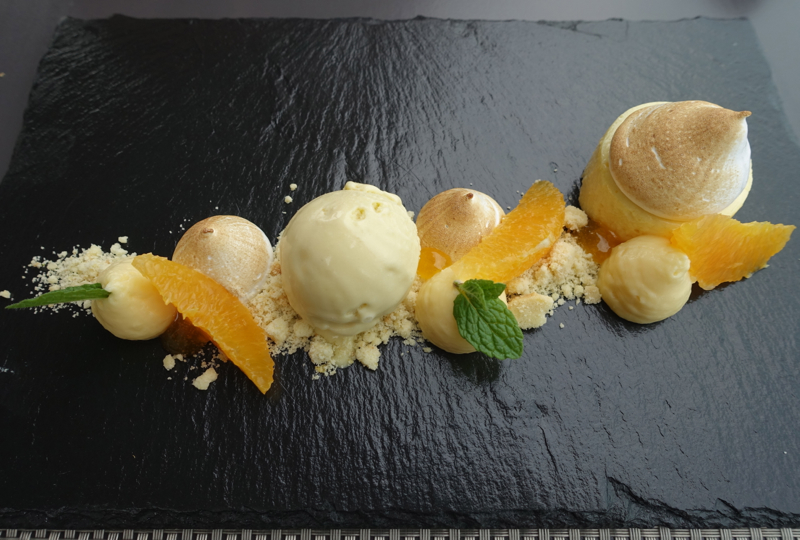 The Verdict
While we didn't have time this trip for a wine tasting, I highly recommend Elephant Hill for lunch, while staying at the Farm at Cape Kidnapper's. We enjoyed many delicious meals in New Zealand, but this was my favorite lunch to date.
Related Posts
Review: The Farm at Cape Kidnappers
Best New Zealand Luxury Lodges
Review: Matakauri Lodge, Queenstown New Zealand
Need Award Booking Help? Our fee is as low as $75 per ticket if you book your hotel through us.
If you enjoyed this, join 200,000+ readers: please follow TravelSort on Twitter or like us on Facebook to be alerted to new posts.
Become a TravelSort Client and Book Your Hotel with Virtuoso Amenities!